An Overnight Desert Safari in Dubai, UAE
First published on TripZilla.
Did you know that the Dubai Desert is located only about an hour's drive from the city? Due to this close proximity, many choose to only spend an afternoon or evening in the desert, turning it into a half-day trip of sorts.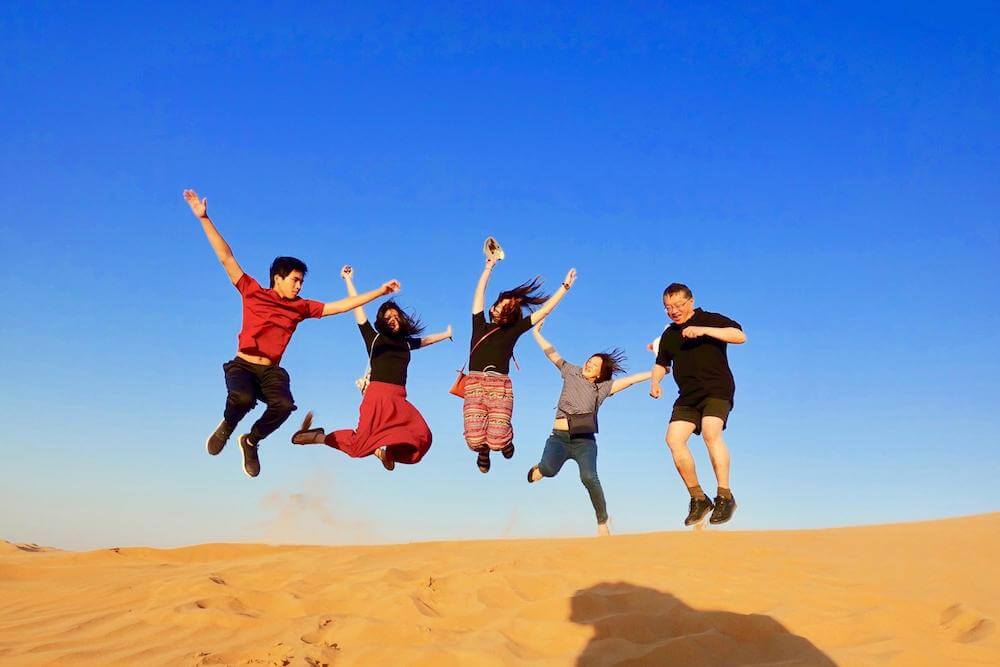 However, there's really nothing like spending a night in the desert. Just think: you'll be surrounded by an endless expanse of sand with a twinkling sky overhead. What's more, spending a night will give you additional time to enjoy all the desert activities you wish. To convince you further, here are eight things you can do on a 2D1N Dubai desert safari!
1. Explore the desert on a Camel Safari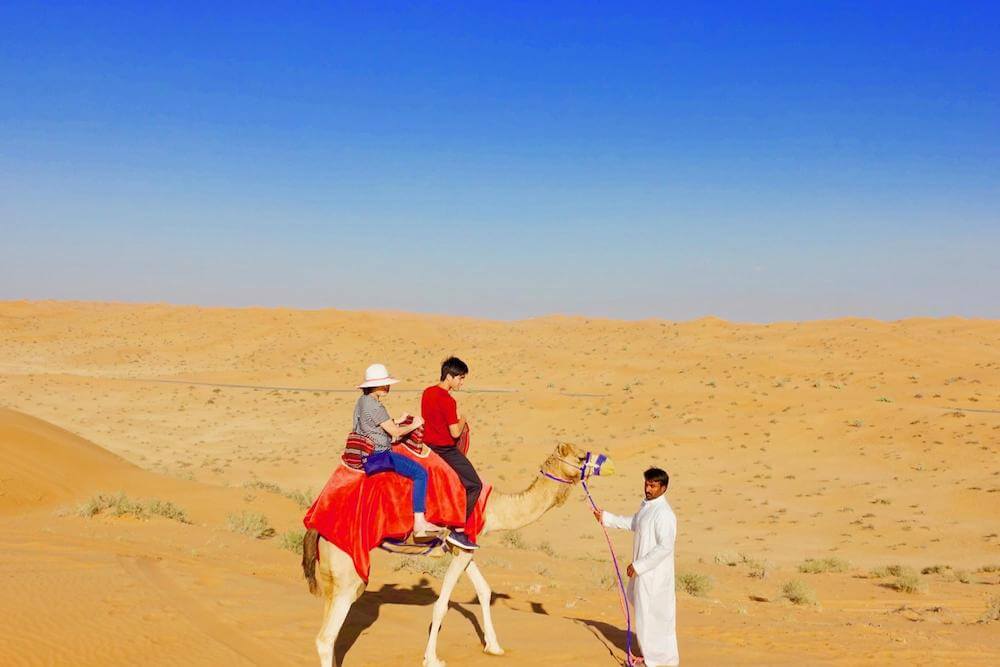 What would a desert safari be without an adventure on camelback? Most desert safaris offer a complimentary camel ride, where you basically ride a camel in a large circle for about 15 minutes or so. This is often done within the desert camp itself. Not to be confused with a camel ride, a camel safari will bring you out of the camp – and out into the vast desert that lies beyond. A camel safari can last anywhere from 45 to 60 minutes and often comes at an additional cost.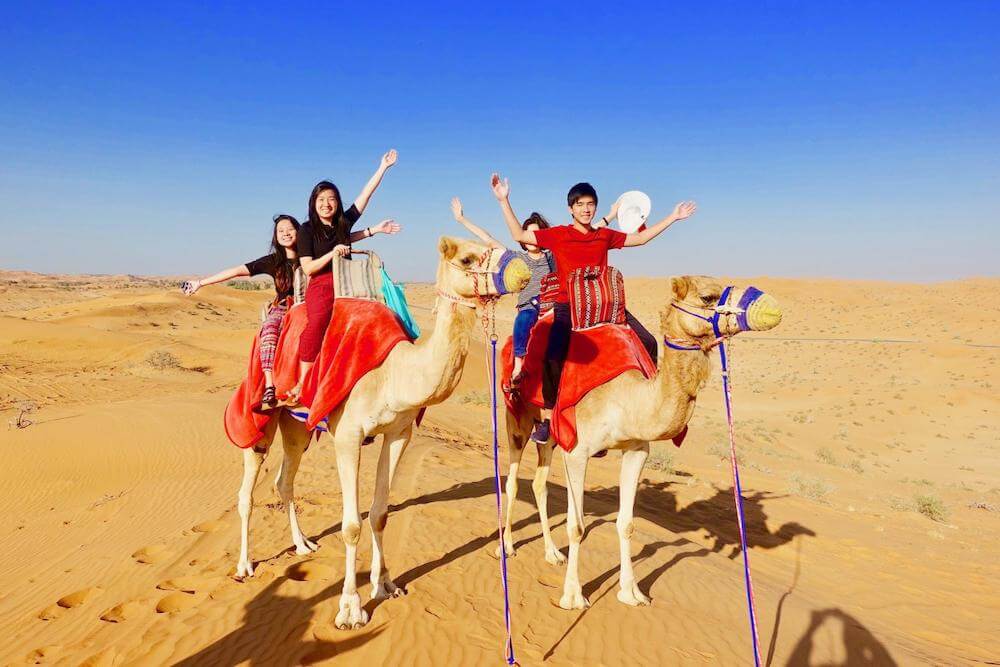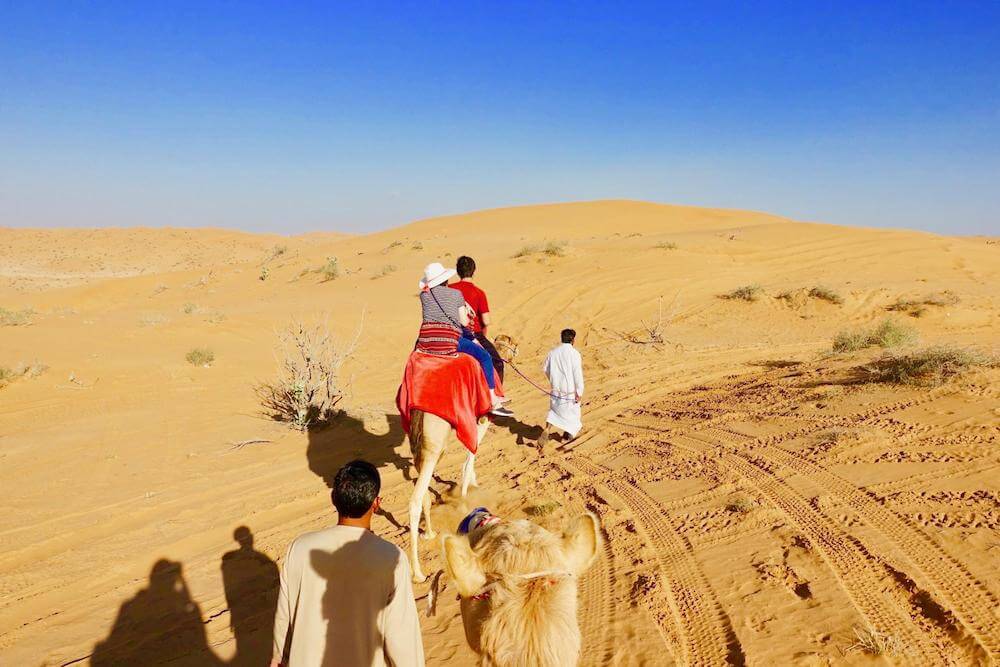 However, we say that the experience is worth every dollar. Accompanied by a knowledgeable guide, you will be led – all whilst comfortably seated atop a camel – up and down sand dunes as well as along vast stretches of sand. The camel ride might be a little bumpy but we became used to it in no time at all. The camel will walk at a steady pace and might even let out an adorable grunt from time to time.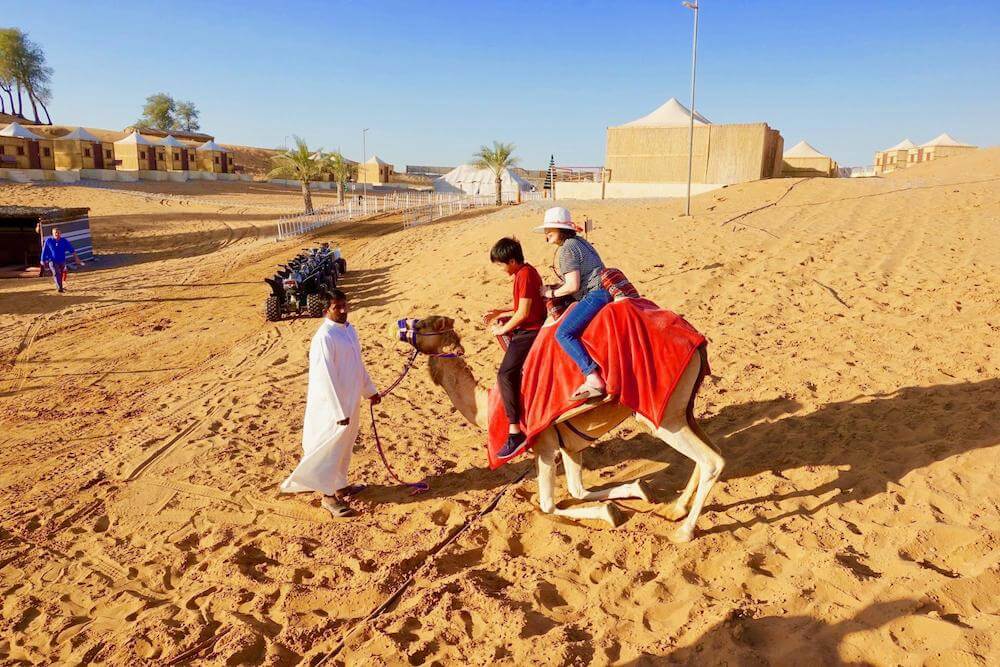 Do hold on tight when getting off the camel; the camel will first get down on his two front legs before following with his hind legs. It'll be quite the ride!
2. Try your hand at sandboarding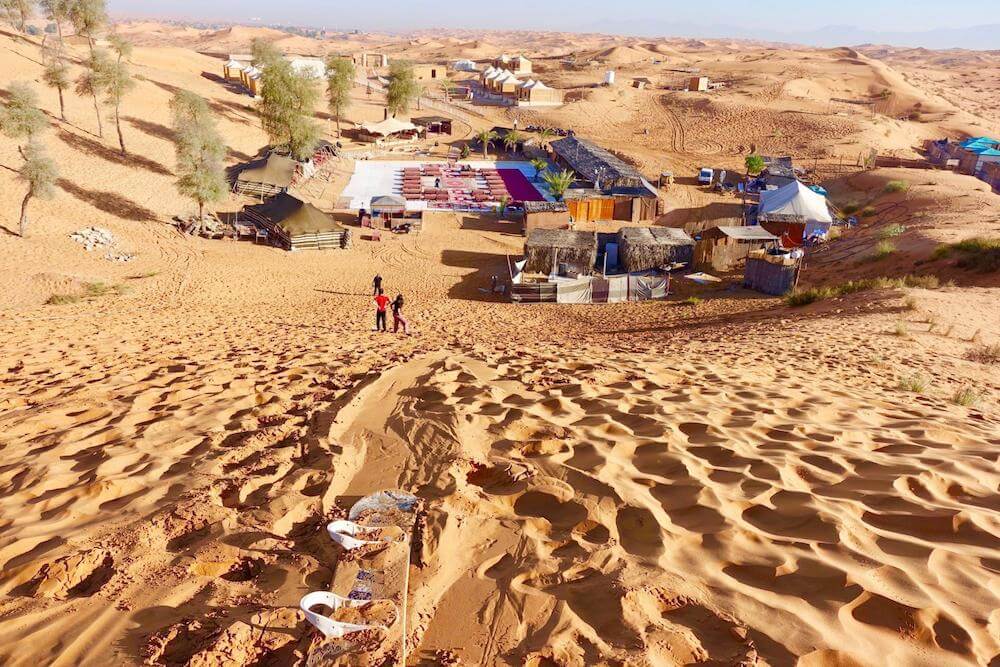 Many desert camps offer this to their visitors as a complimentary activity to try. Sandboarding is simple – first, you have to make your way up a sand dune. This definitely sounds easier than it actually is; every step you take will bring you two steps back. However, make it to the top and you'll be rewarded with views like the one above!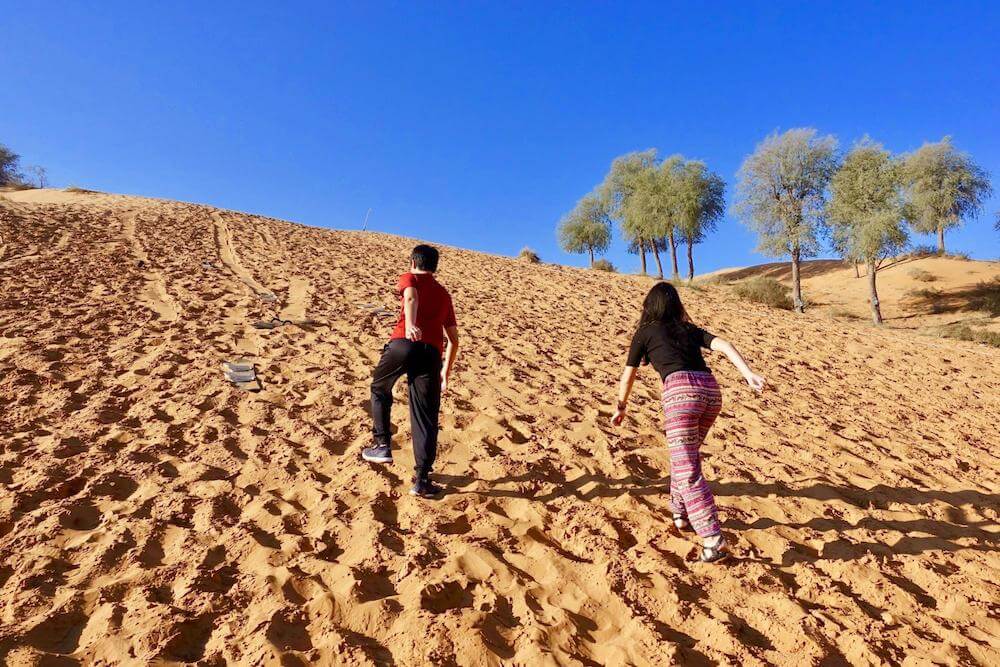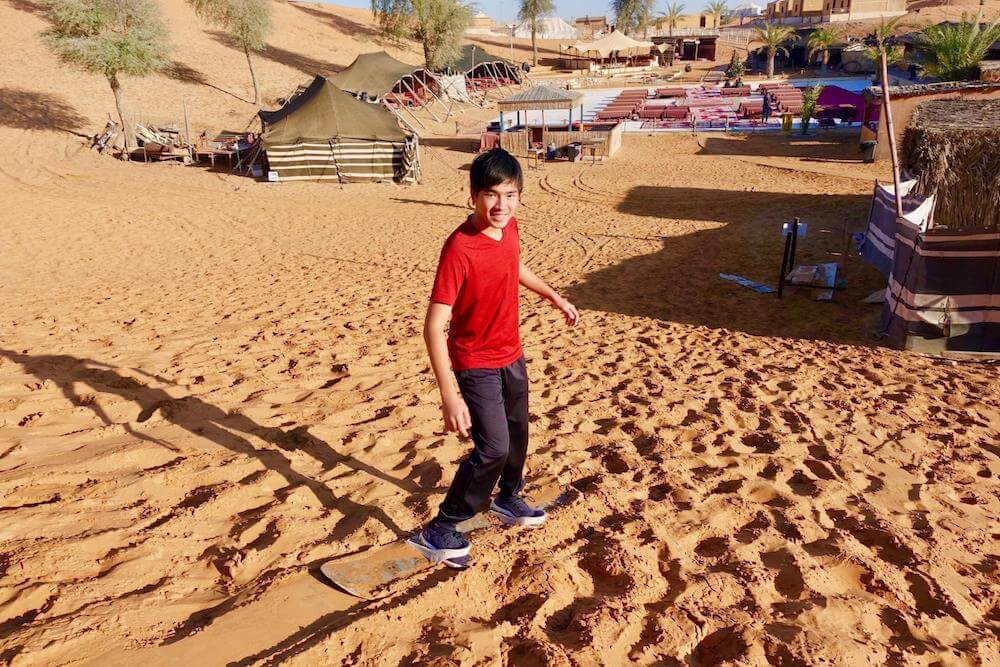 After making your way to the top, all you have to do is to position yourself on your sandboard and off you go. Do remember to apply some wax to the underside of your board – this will help reduce the friction between the board and the sand, giving you a smoother experience. If you're slightly intimidated by the thought of sandboarding, you can also choose to sit on the board instead of standing on your two feet.
3. Navigate the dunes on an ATV
Similar to the camel safari, an ATV adventure will bring you out of the desert camp and into the surrounding desert. However, being on an ATV gives you the added thrill of speed, where you can experience the exhilaration of zooming up and down sand dunes!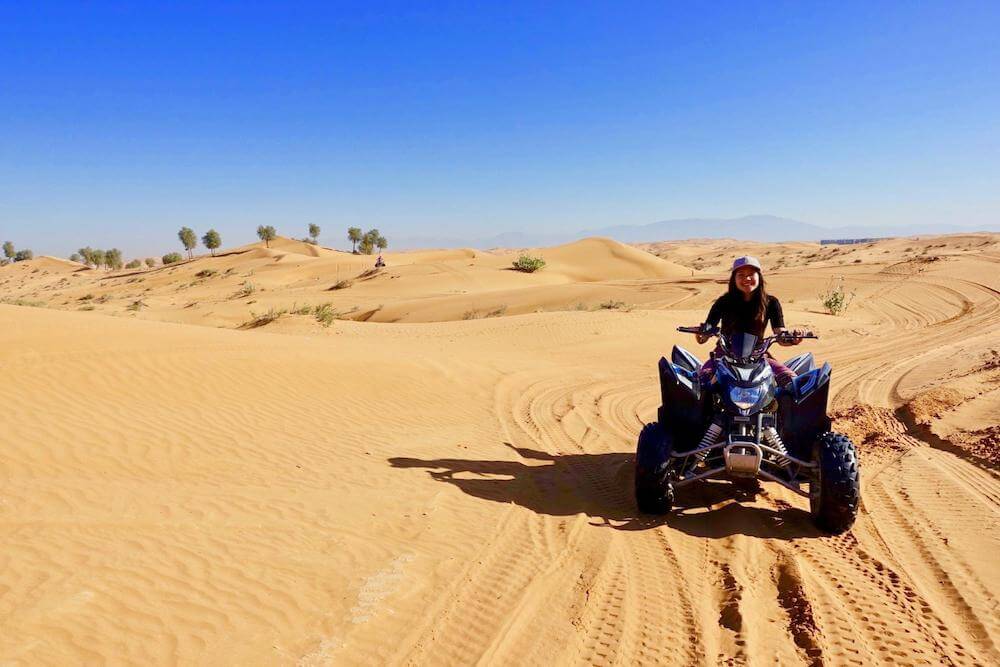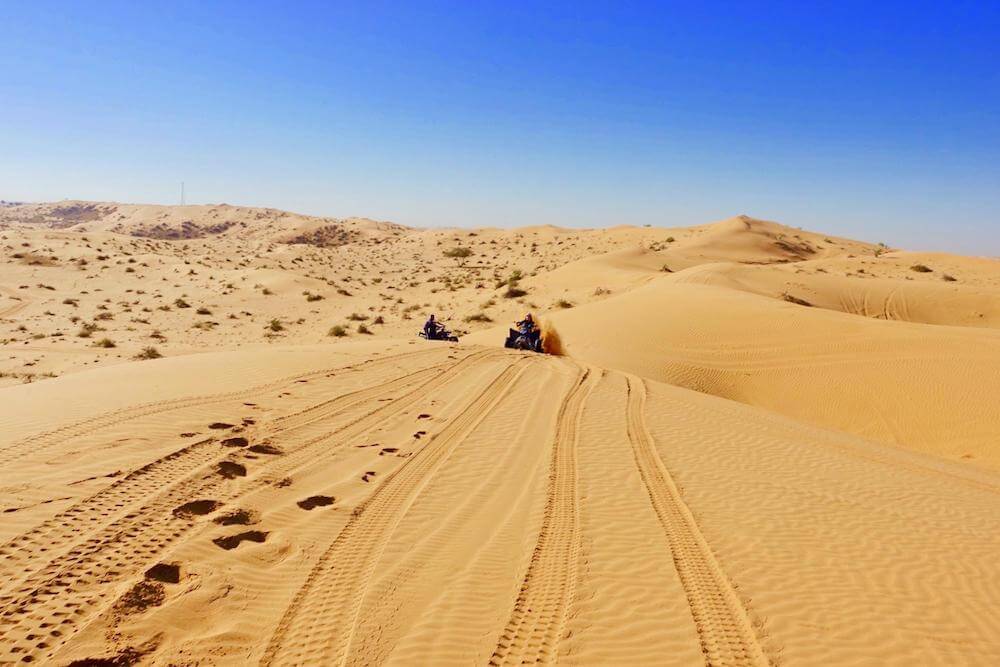 We were given thorough instructions and had lots of fun racing each other through the desert. We were also accompanied by an experienced guide, who was on hand to assist should we get stuck at any point of the journey. This often happens when you're trying to navigate an upward slope – the trick is to accelerate fully so that the wheels of the ATV don't have the opportunity to sink too much into the sand. However, do take note of the proximity between you and the ATV in front of you at all times; you wouldn't want to risk bumping into the other person!
4. Experience the thrill of dune bashing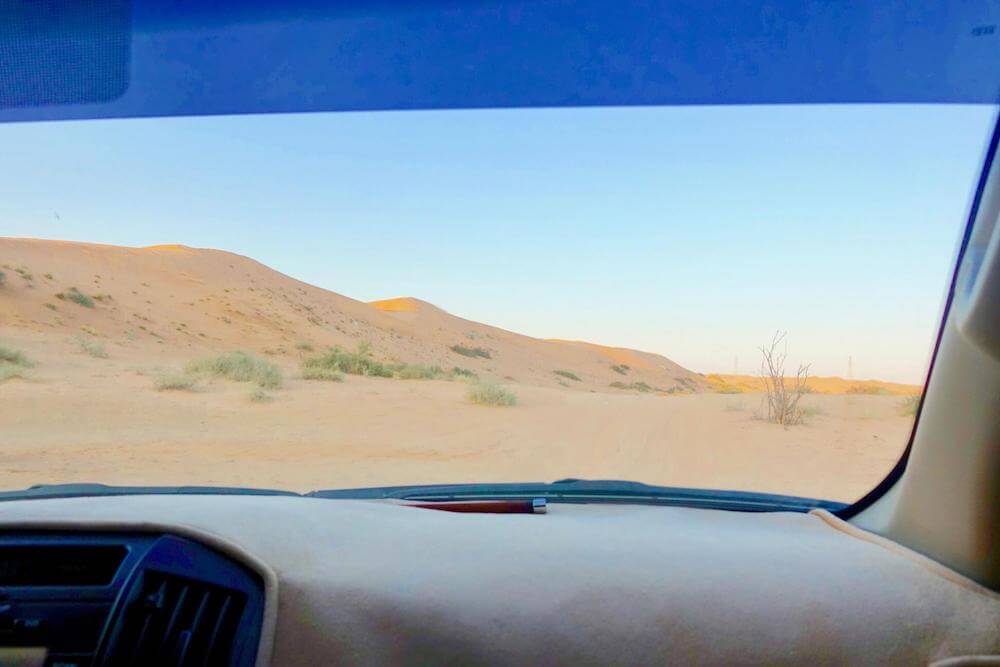 Dune bashing can be described as a topsy-turvy 4x4 rollercoaster ride! You'll be driven at varying speeds over sand dunes. It's harder than it sounds – due to the instability of the sand, it takes a specific type of skill (and even a special type of car!) to carry out this feat.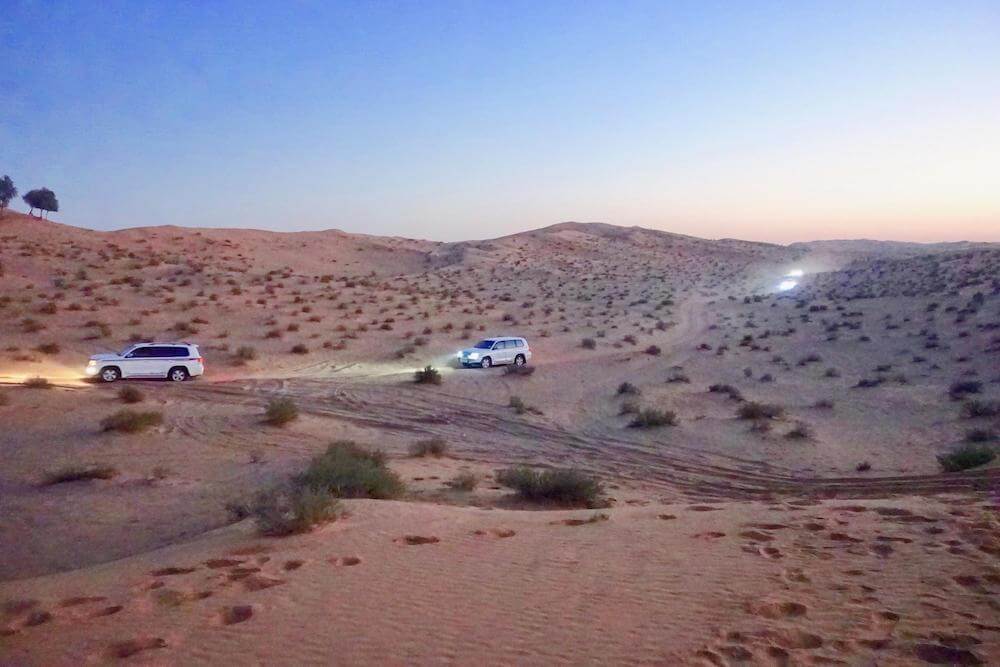 Dune bashing is often carried out by a convoy of SUVs, which perform thrilling stunts up and down the sand dunes. We were gripping onto the edge of our seats throughout the various spins and turns; there was even one part where there was sand flying all around our vehicle! Do try to secure a seat next to the window for the optimal experience.
5. Indulge in a sunset picnic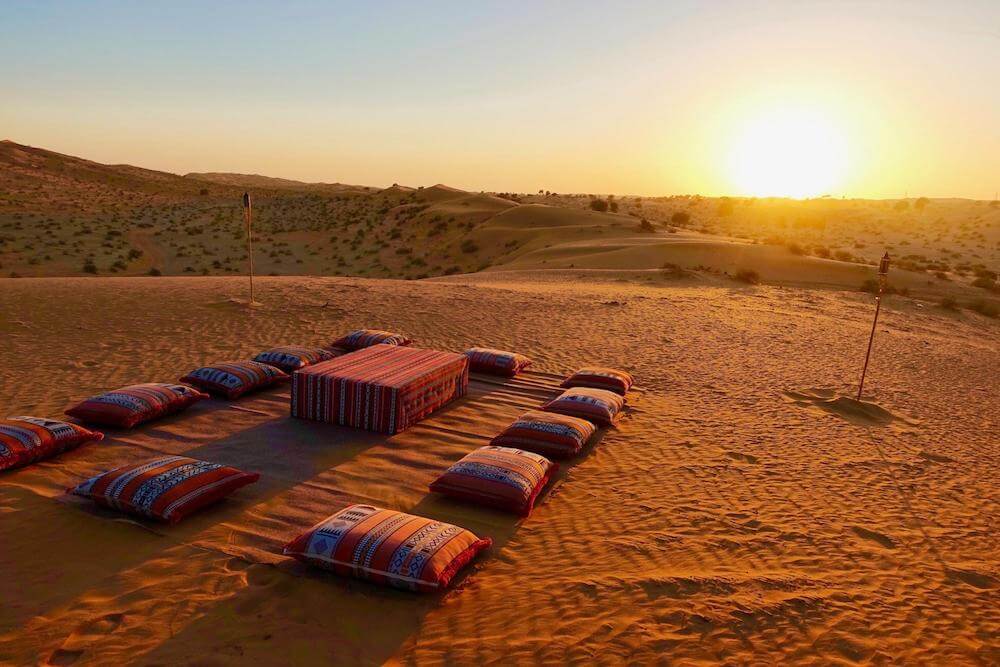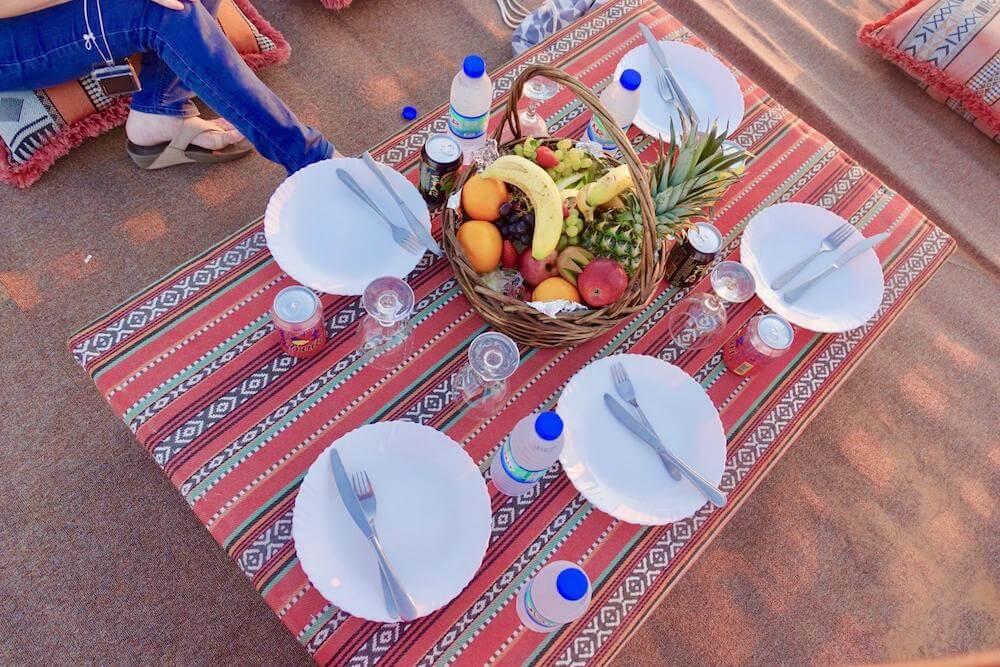 After a long day of activities, unwind with a lovely sunset picnic. Our desert camp organised this private picnic for us, complete with fluffy cushions and refreshments.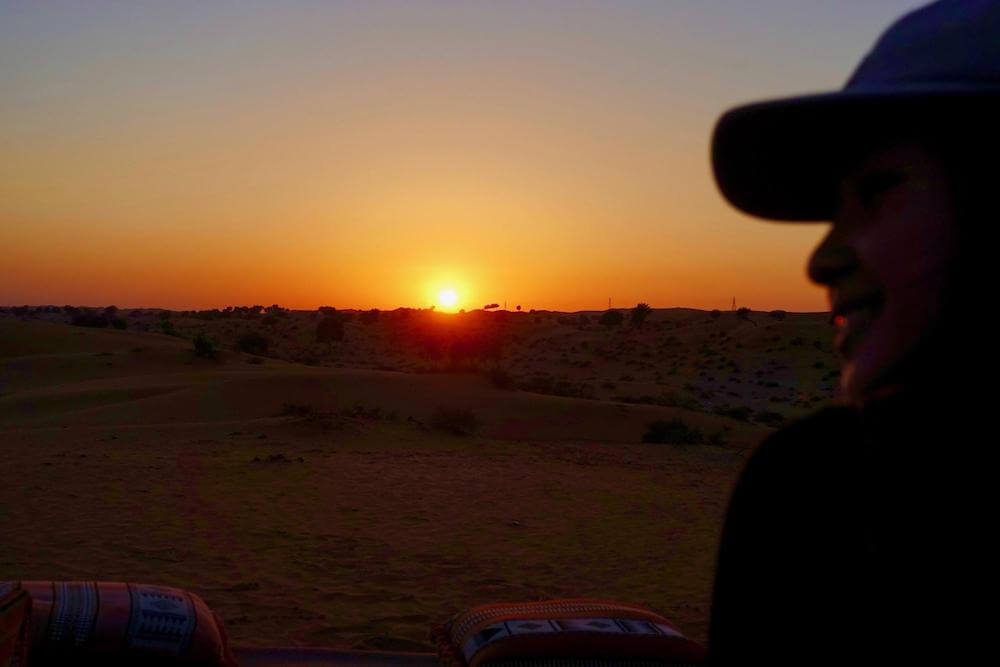 It was during the picnic that we felt truly humbled by how minuscule we were amidst the vastness of the desert. There were no buildings and no cars; no matter which direction we looked, we were greeted by towering sand dunes against the backdrop of the yellow yolk setting in the sky.
As the sun set, we felt grateful for the opportunity to escape the city's hustle and bustle for such unparalleled tranquillity. And as the stars started appearing overhead, we felt incredibly lucky to be experiencing this for ourselves.
6. Be entertained by various performances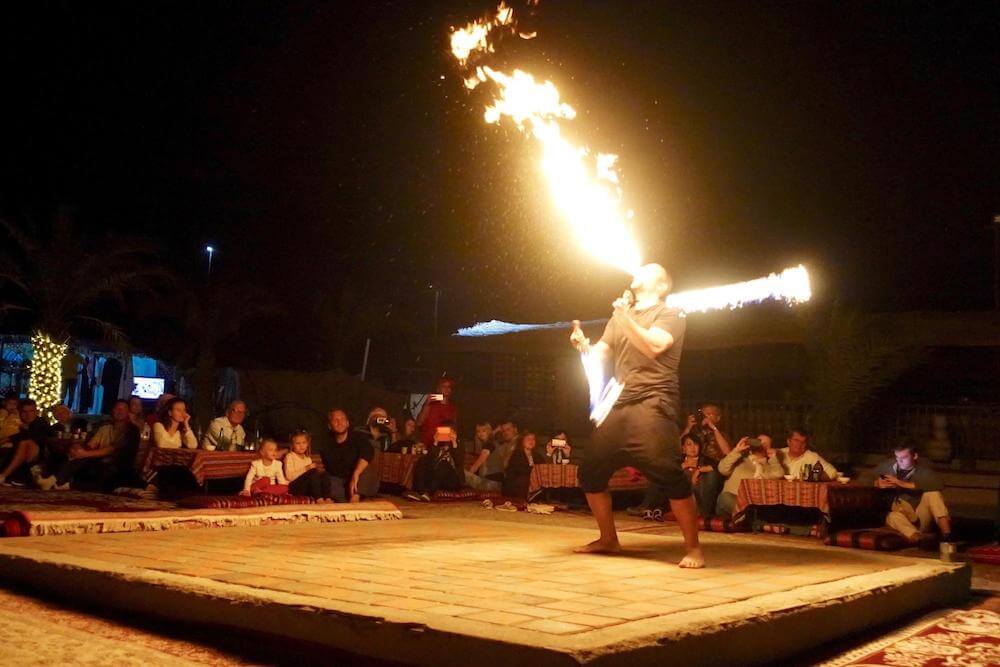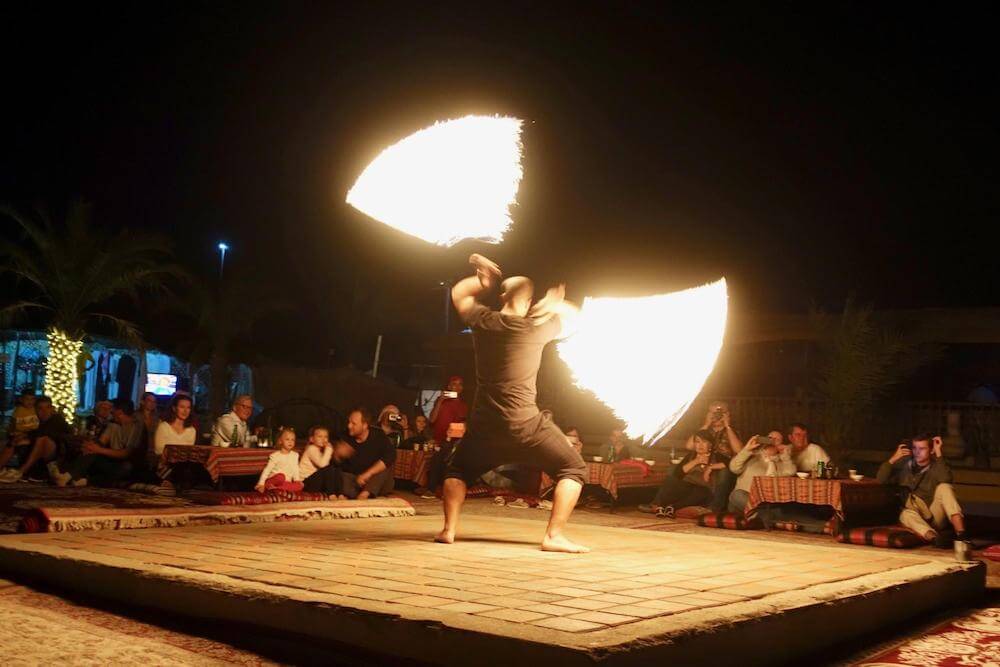 Upon our return to the desert camp, we were entertained by various performances. A highlight was the daring performance by a fire dancer, who taunted death with his fire twirling and dancing. There was a point where he even blew a stream of fire out of mouth!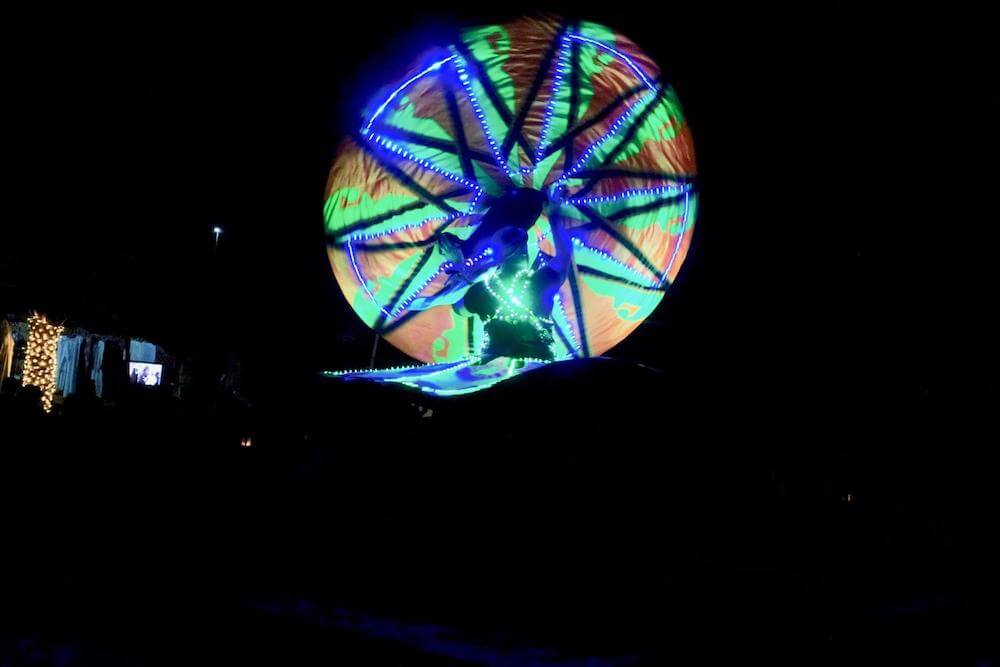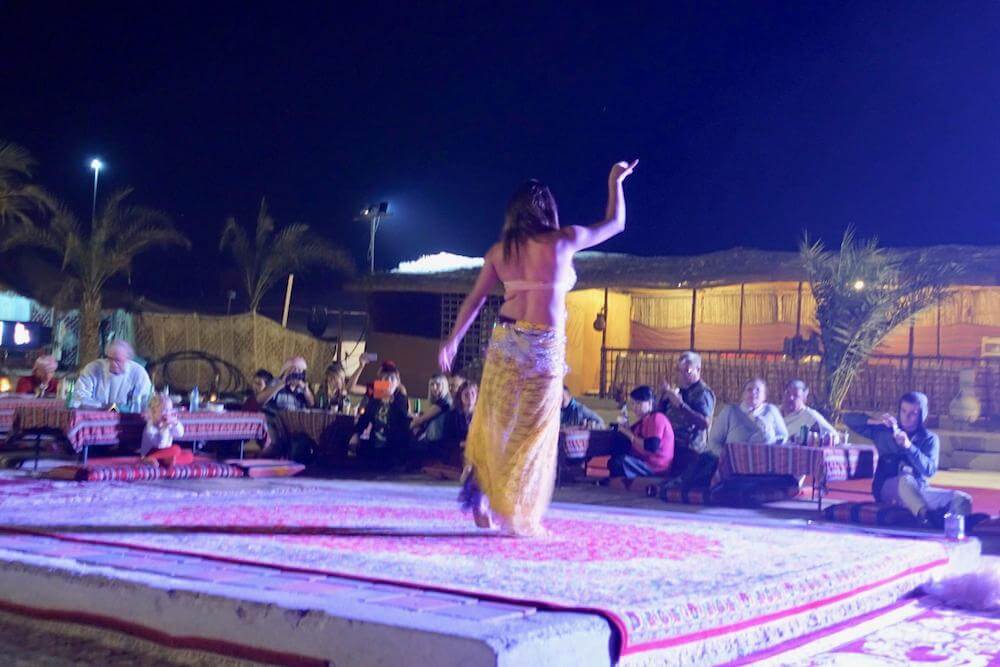 We were also treated to a Tanoura dance as well as a belly dance. The Tanoura dance consisted of a dancer – sporting a colourful, swirling skirt – who basically did spins throughout the entire duration. It was amazing to witness how the dancer didn't seem to experience any dizziness despite the numerous turns; we felt breathless just watching her spin! The performances occurred sporadically during dinner, which consisted of a local BBQ and buffet spread.
7. Get a temporary henna tattoo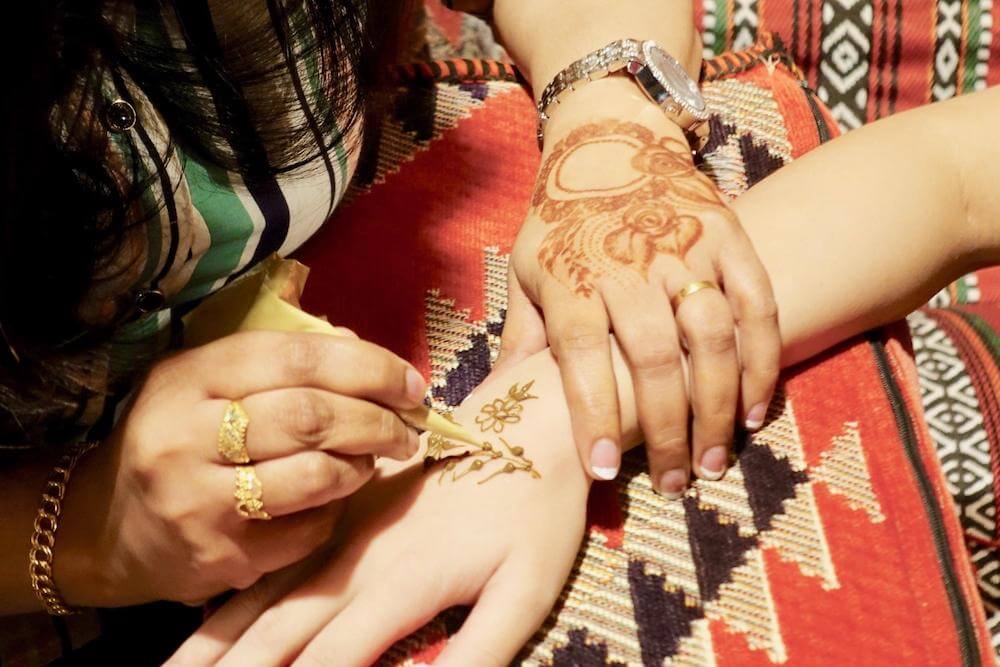 To complete the experience, we got ourselves decked out in henna. Our overnight stay came with a complimentary henna experience, where we had a catalogue of designs to choose from. You can also choose to top up a nominal fee for a more complicated or customised design.
Henna tattoos are temporary and often last for an approximate duration of two weeks. Do take care to not smudge the henna and let it dry fully before allowing the dried bits to flake off or you'll be stuck with any smudging for two weeks!
8. Stargaze around a campfire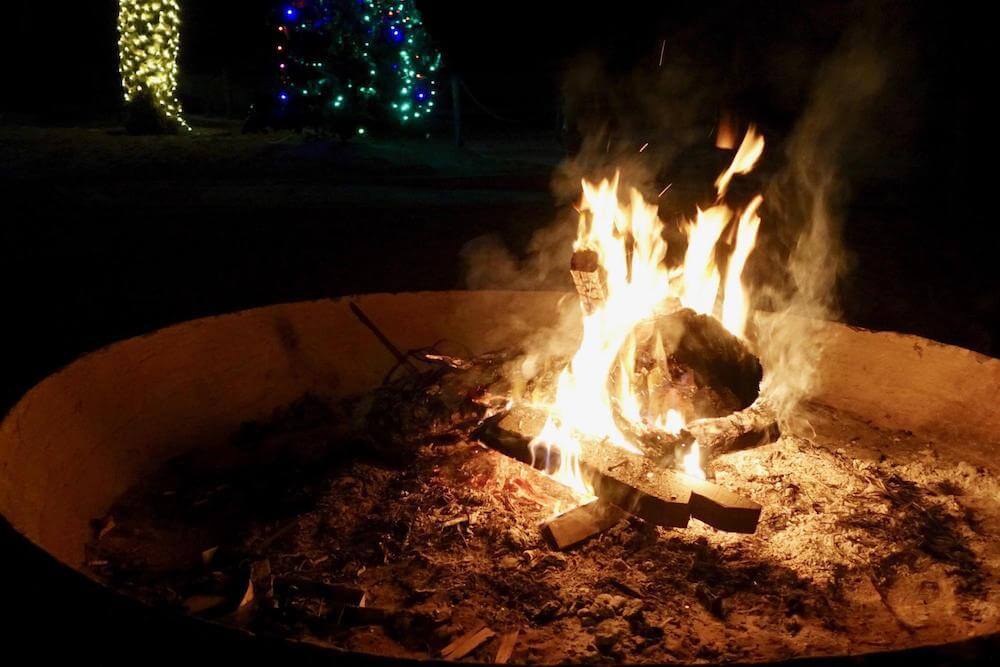 Lastly, end the night by huddling around a campfire. We recommend visiting the desert during the winter season; the temperature hovers around 25 degrees celsius in the day and drops to about 12-15 degrees celsius in the night. If you visit during the summer, day temperatures can go up to a sweltering 41 degrees celsius and remain around 30 degrees celsius in the night. Trust us, visiting the desert during the winter season is a much more comfortable experience!
The desert skies are typically cloudless, boasting a dazzling blanket of stars. We recommend bringing some marshmallows and roasting them around the campfire whilst trying to identify the various constellations.
BONUS: Stay in rustic little thatched houses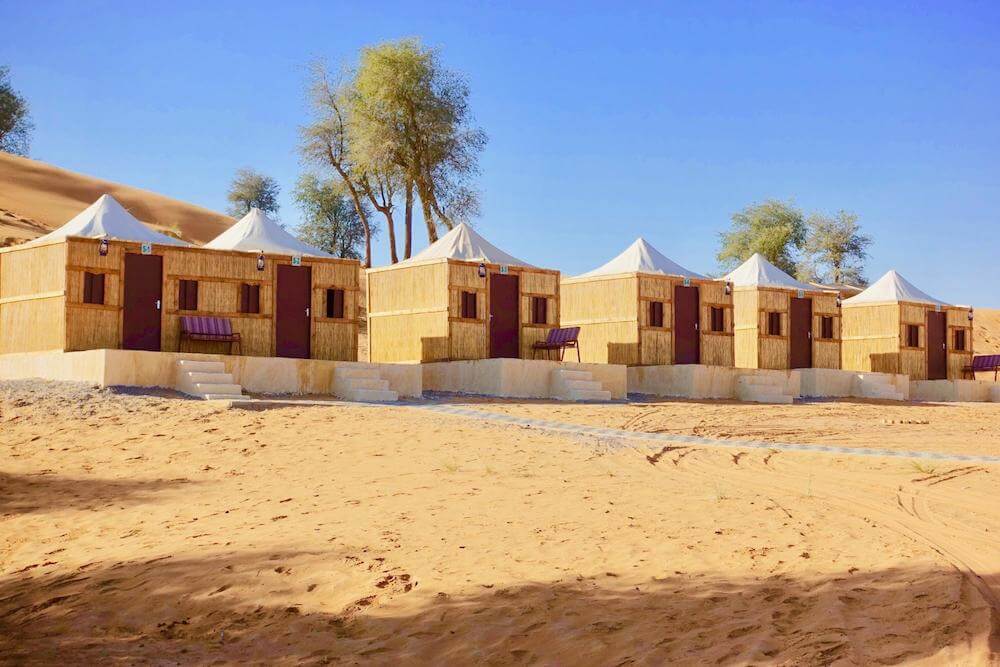 Some desert camps offer you the experience of sleeping in tents for a more rugged encounter but we opted to stay in adorable little thatched houses. Each house came with a double bed, a heater and even running water. We recommend this option for those travelling as a family or for those who prefer to not stray too far from the usual creature comforts.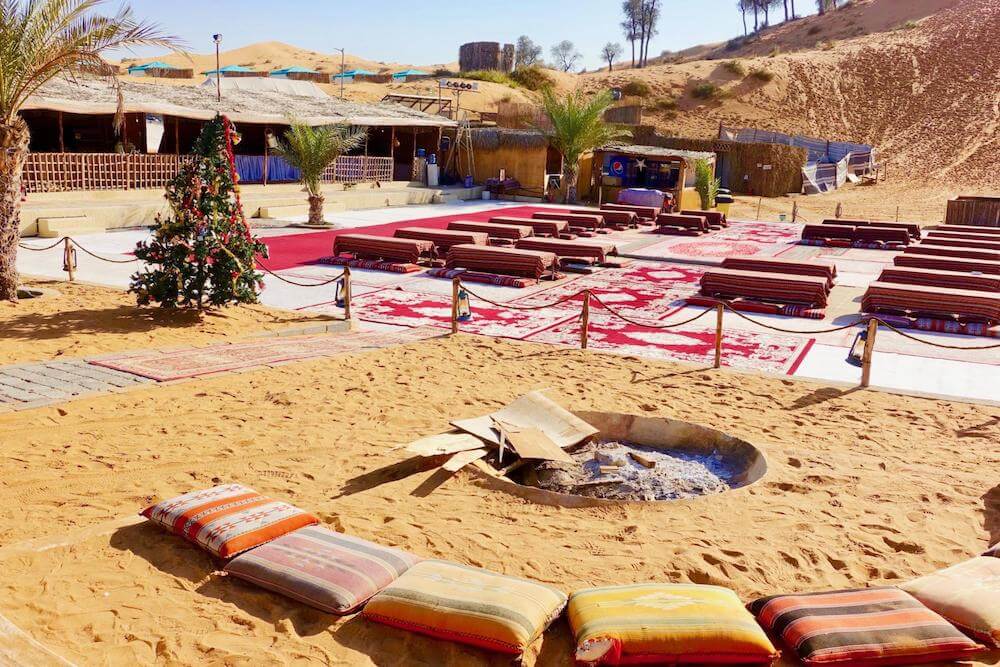 There are countless vendors offering day and overnight desert safaris in Dubai, simply do a quick Google search and you'll be spoilt for choice. Many of them are Bedouin camps – like the one we visited – where the Bedouin tribes try to preserve some part of their nomadic lifestyle.
Here's our itinerary if you wish to have a rough guideline:
Day 1
12pm: Hotel pick-up (most desert camps offer you the option of return hotel transfers)
1pm: Arrival at Desert camp + check-in (the usual arrival time is 3pm but we requested for an earlier time so as to have more time to enjoy the activities)
2pm: Sandboarding (at your own leisure, can be done whenever you have some free time at hand)
3pm: Camel Safari (~45-60 minutes)
4pm - Dune bashing (~30-45 minutes)
5pm: Sunset picnic (the sun sets about 5.30pm in winter)
6.30pm: Head back to camp, rest of the night is at leisure (dinner, performances, henna)
Day 2
7-10am: Breakfast (depending on when you wish to wake up)
10.30am: ATV adventure (~45-60 min)
12pm: Departure for Dubai
If you're looking for an activity that everyone – no matter their age – can enjoy, this is it. Enjoy your desert experience and don't forget to make it an overnight one!