Going on a River Cruise Safari Along the Chobe River, South Africa
When planning a trip to South Africa, many travellers withhold lofty ideals of going on safari, where they'll trundle through the bush in an open-air truck in search of majestic beasts. That may very well be the quintessential experience to have whilst in South Africa but did you know that safaris can be held in the water as well?
Read: Going on a Safari in South Africa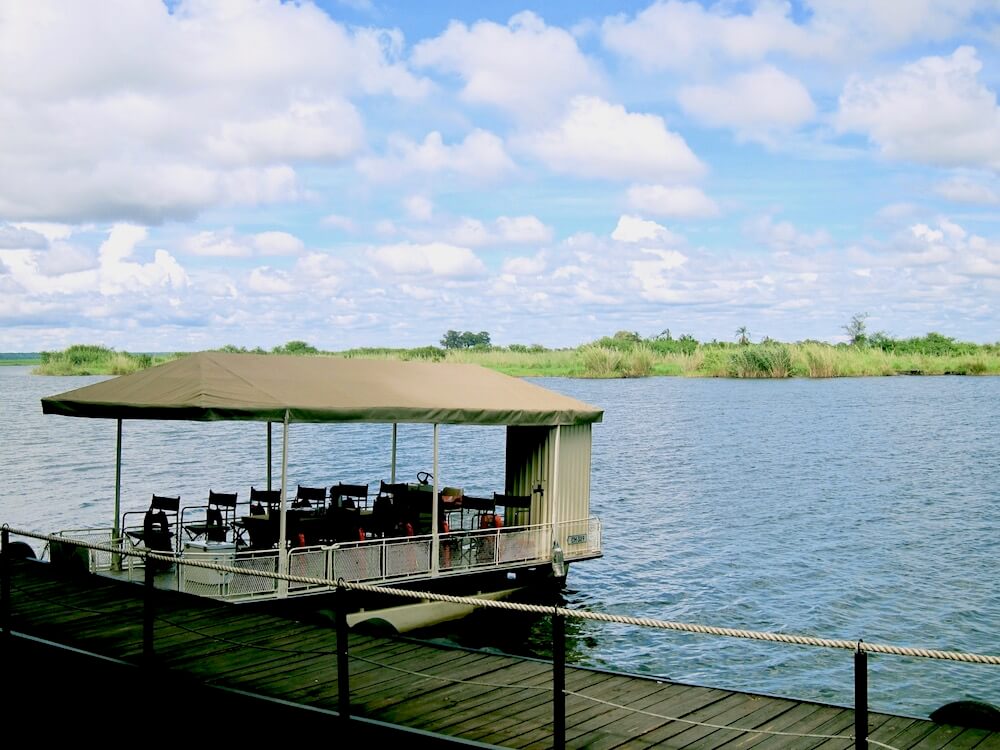 Comprising Africa's 3rd largest national park, the Chobe National Park offers travellers the chance to go on a river safari down the Chobe River. The boundary of Chobe National Park is where the Chobe River flows into the Zambezi River; where the edges of four countries – Zambia, Botswana, Zimbabwe and Namibia – meet.
The Chobe National Park has one of Africa's largest elephant populations and is home to 4 of the Big Five – the elephant, lion, leopard and African buffalo! Sadly, the rhinoceros isn't found here at Chobe.
Read: Spotting the Big Five On a Safari in South Africa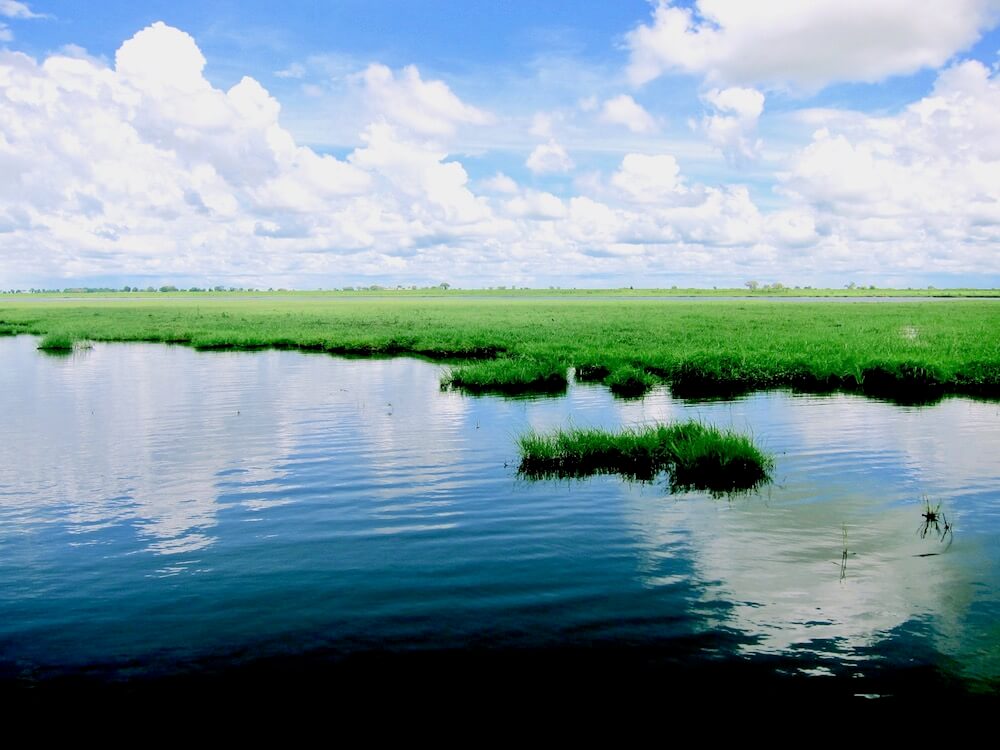 So, why go on a river safari along the Chobe River? The Chobe River sees high concentrations of game (wild animal sightings), even in the dry season. When the watering holes dry up during the dry season from April to October, many animals – particularly herds of elephants – head towards the floodplains in search of another viable water source.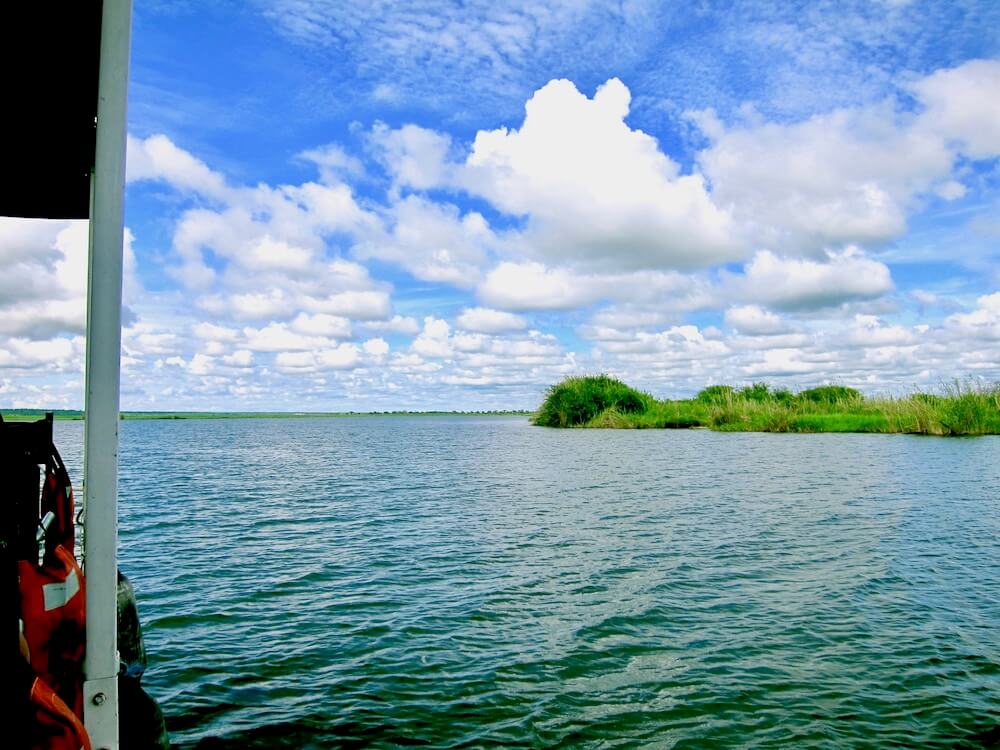 Floating along the river also presents a particularly enjoyable experience, where you can keep a keen eye out for animals whilst sipping on a glass of champagne. You'll be able to enjoy the breeze and recline in a chair, as compared to being jostled around in a bumpy truck.
Not to say that the land safaris are any inferior – those are great as well, but the river safari presents a whole other level of comfort that the land safaris are unable to offer. Plus, should you need the bathroom, you can easily zip off to the one on the boat – something that you won't be able to do whilst out in the bush on a land safari.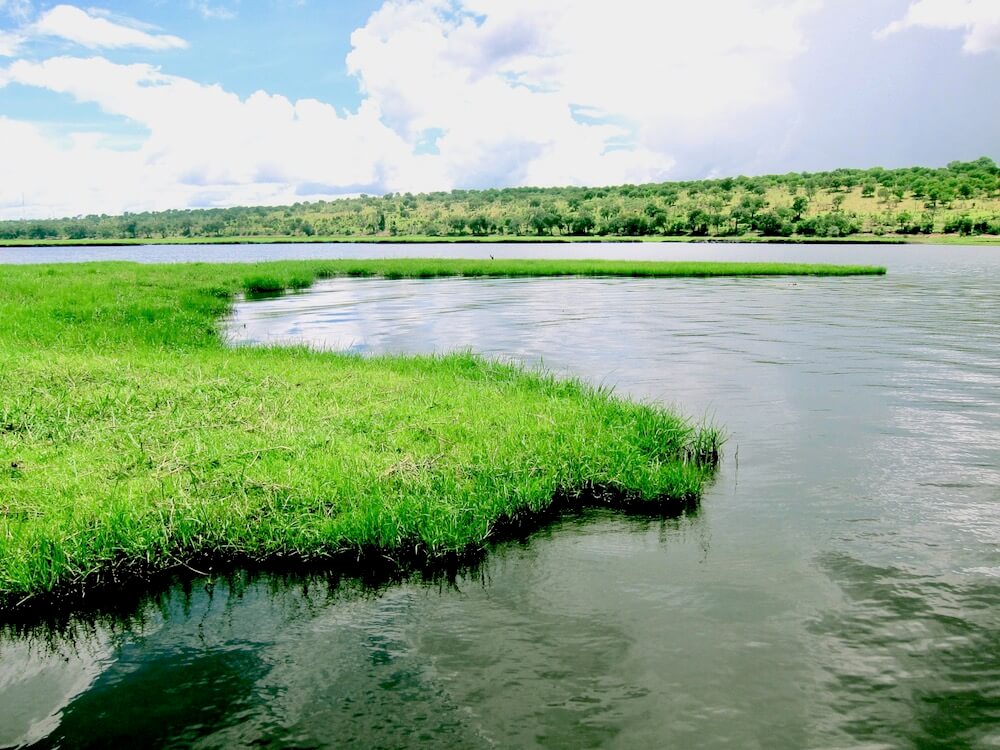 Besides, nothing says 'relax' more than floating along a broad expanse of water whilst surrounded by lush floodplains – with the added bonus of many game sightings!
You can choose from river safaris that span a couple of days, requiring you to sleep in a houseboat as it cruises along the river, or a short cruise that only lasts for a few hours. It's entirely up to you.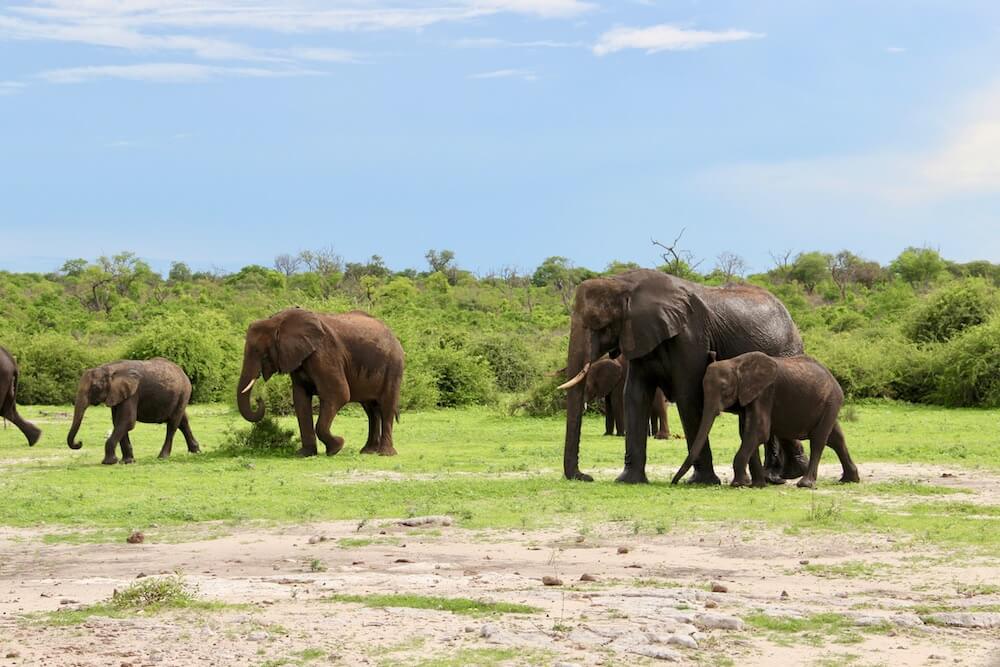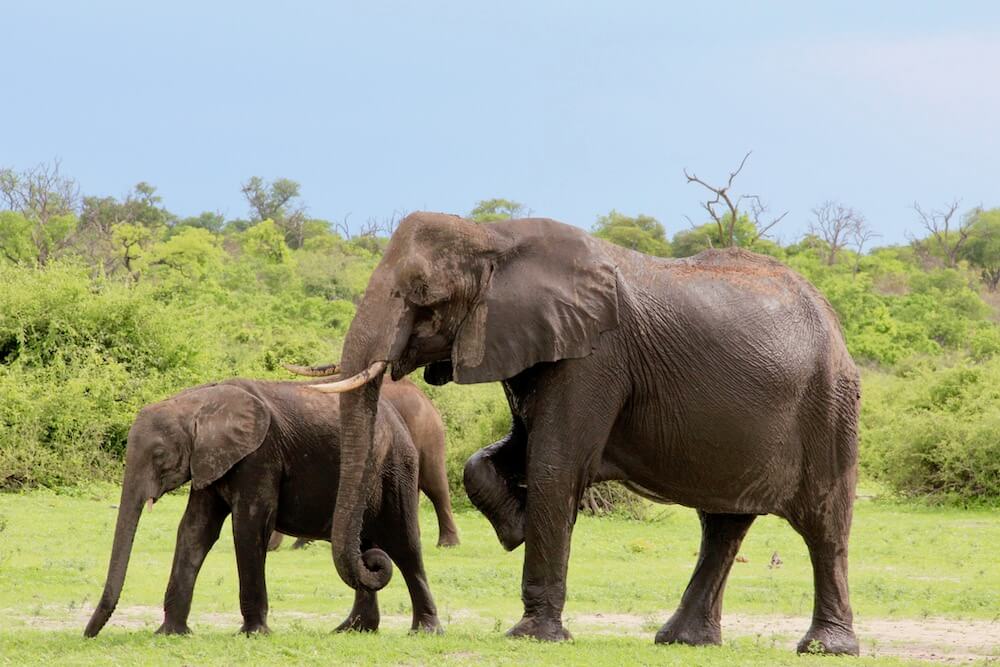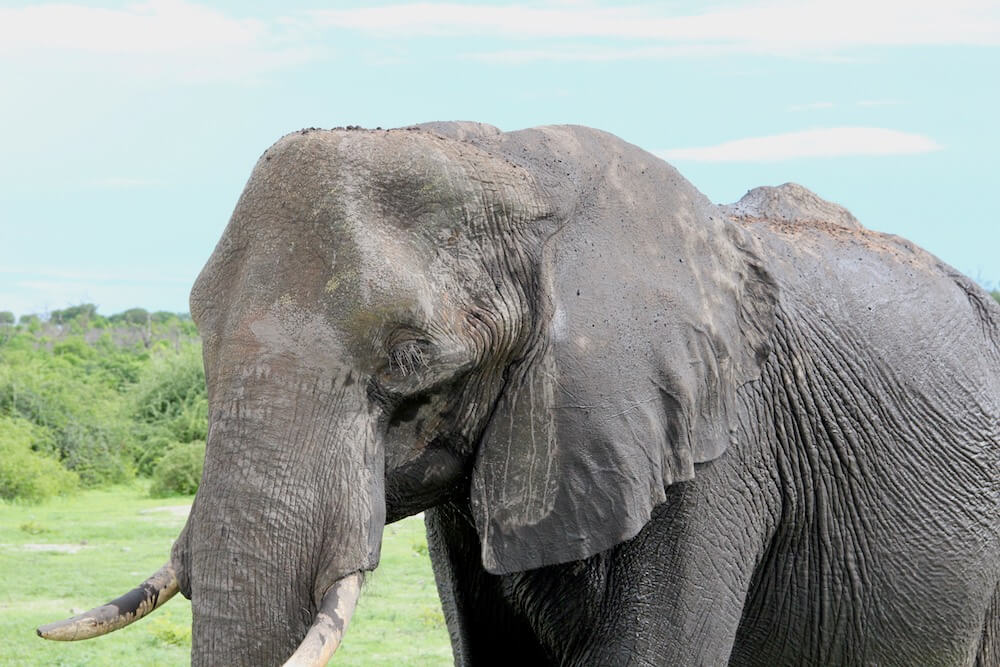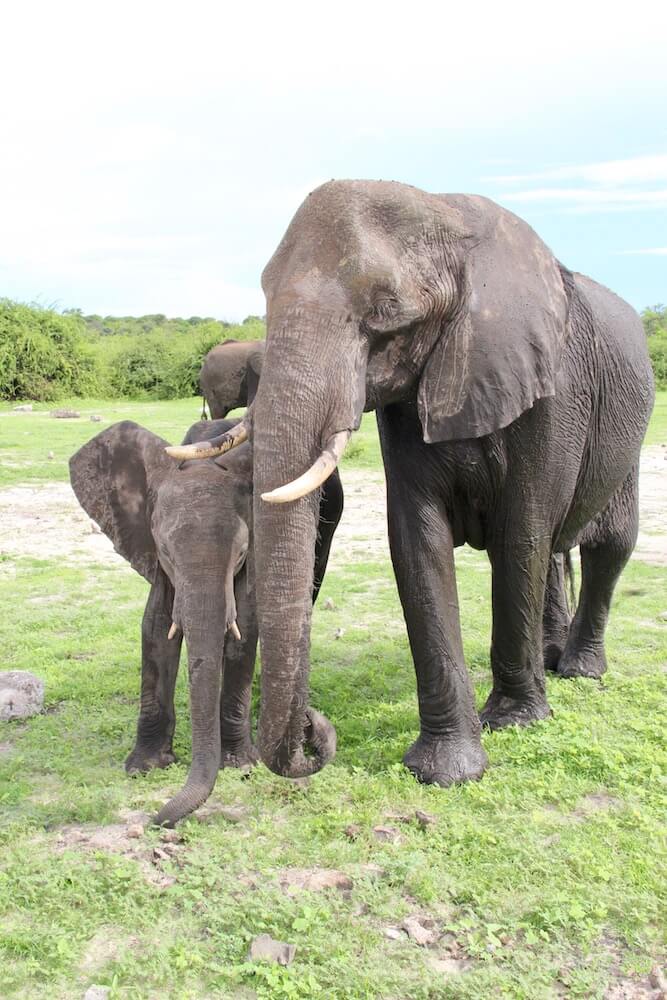 The Chobe National Park is home to over 50, 000 elephants, making them a common sight on the river safaris. Watch them saunter past your boat or even swim in a line right in front of you.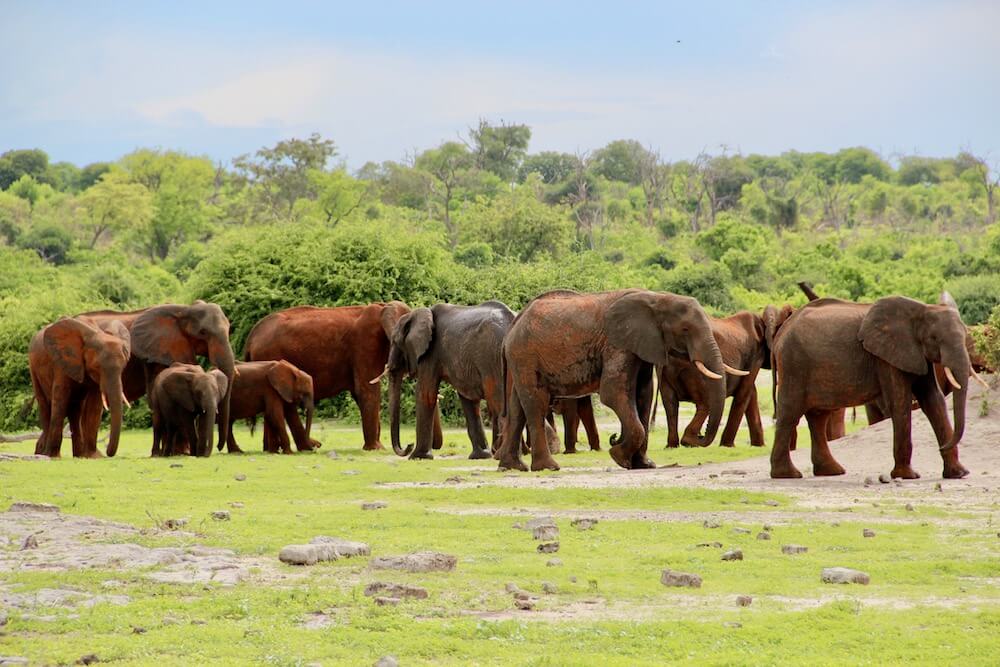 On a particularly hot day, elephants cool off by either splattering mud on themselves or dipping into the river for some respite.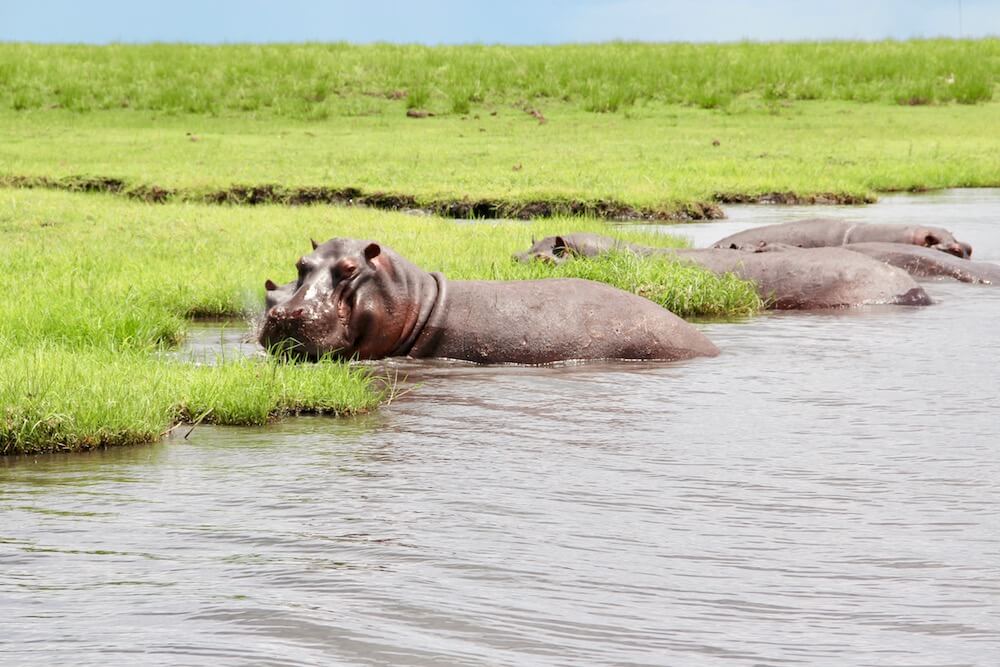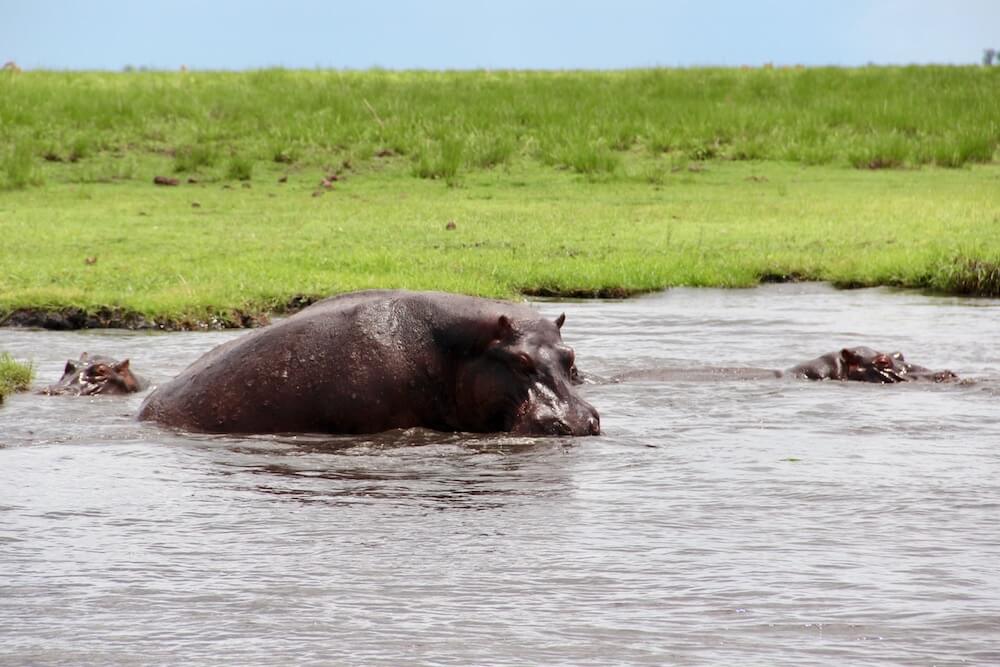 You'll also see plenty of hippopotamuses – either swimming in the water or half-submerged among the foliage.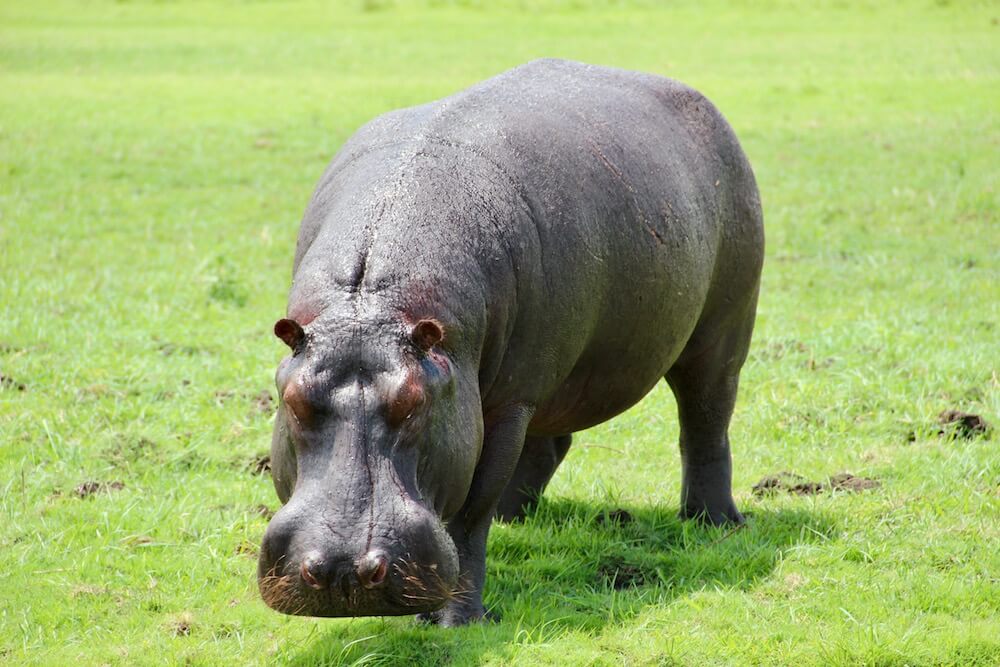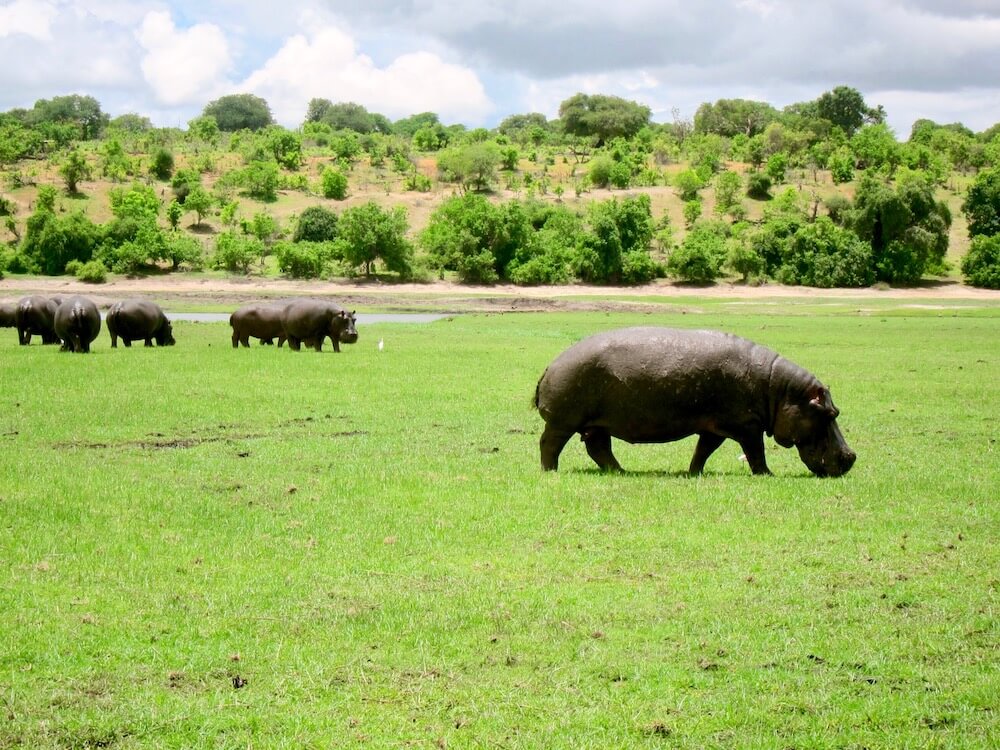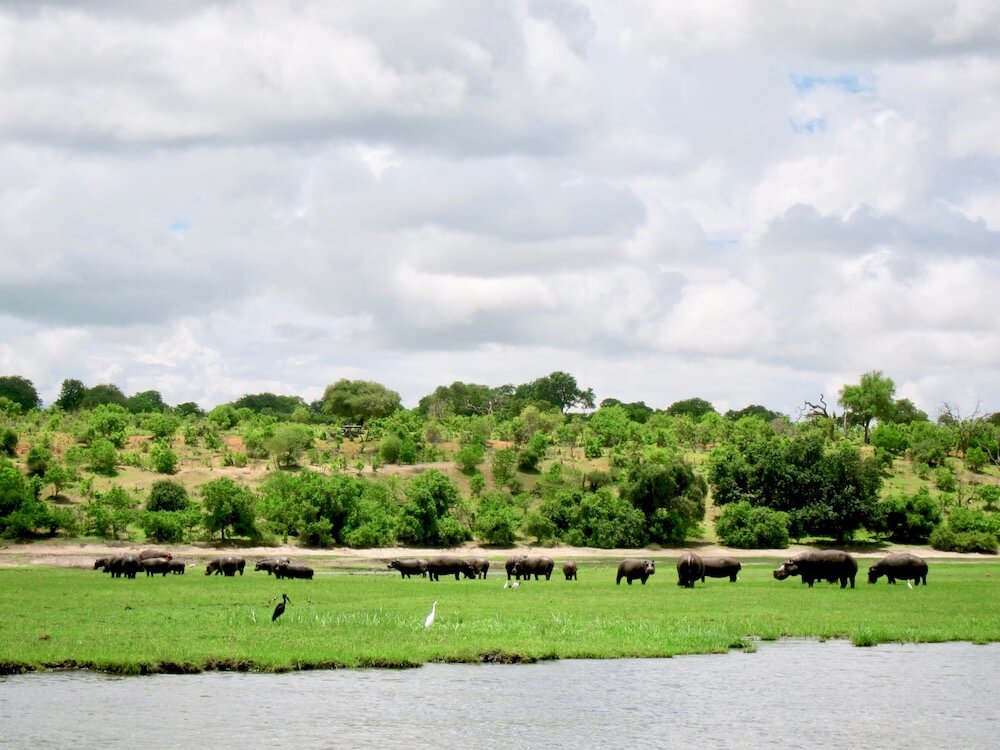 Interestingly, there were lots of hippos grazing on the grass patches as well! This was an interesting sight for many on the boat, as not many of us had seen a hippo entirely out of water.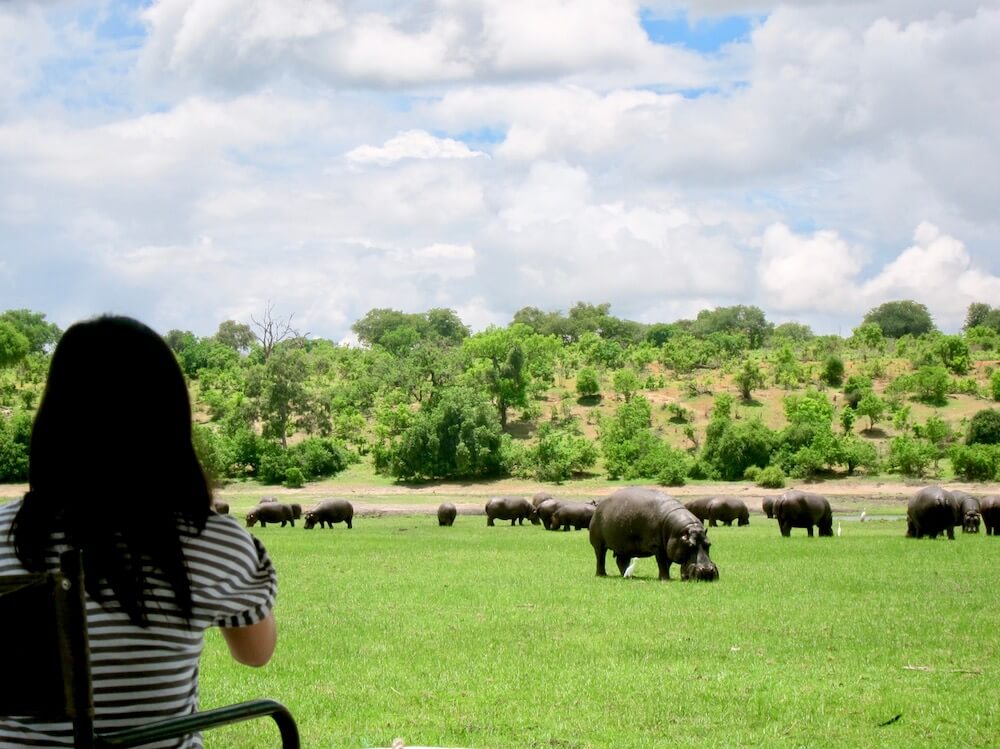 This was the view from our boat!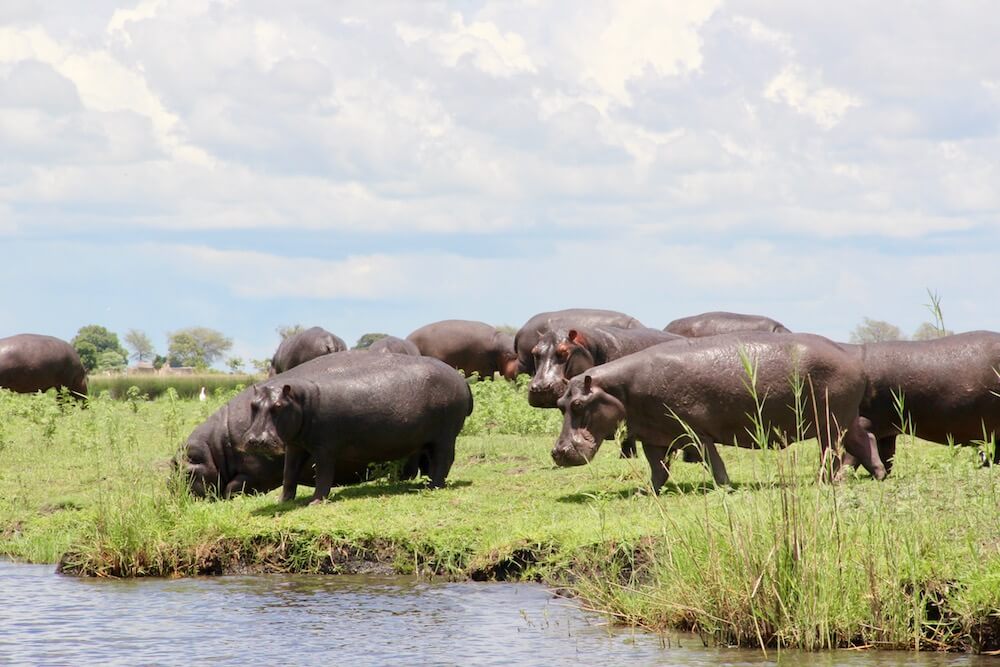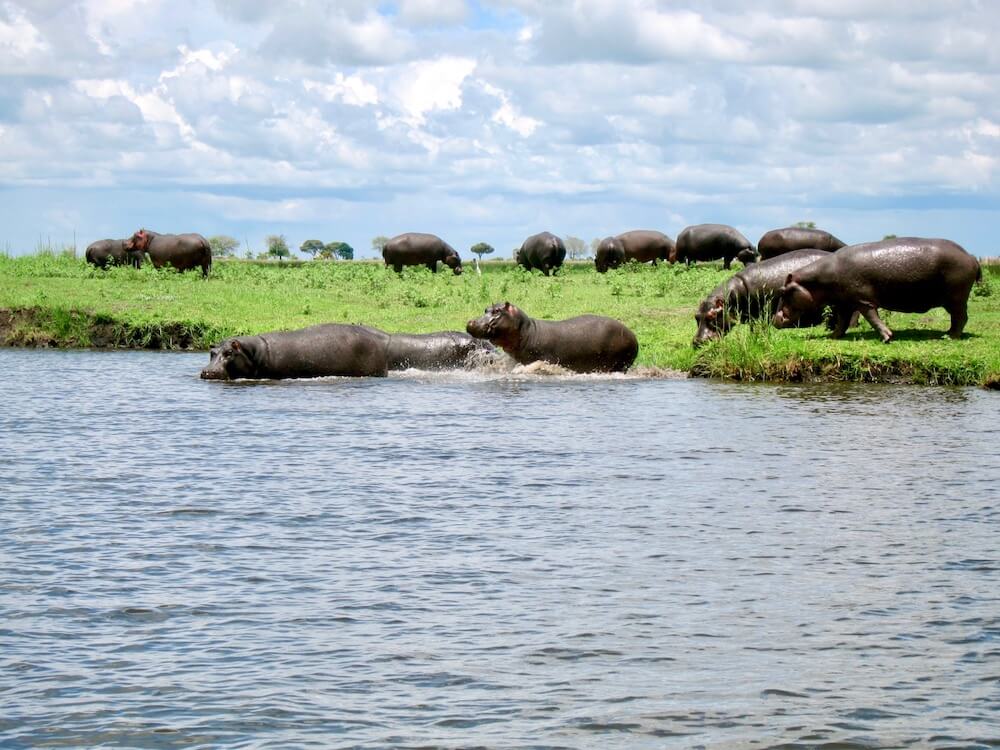 It was quite an amusing sight to see these giant creatures slowly descending into the water.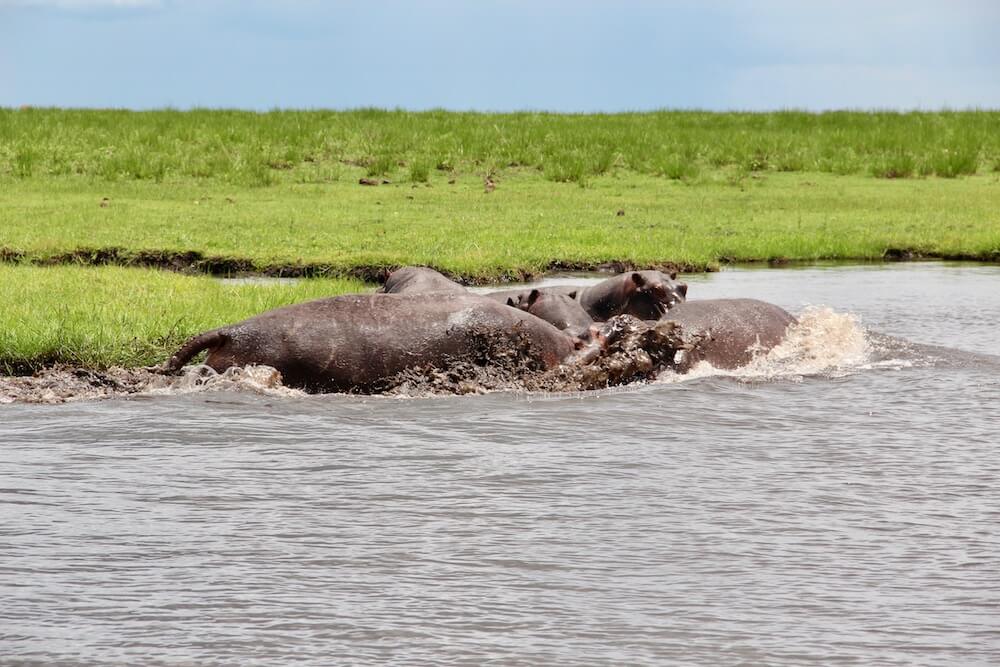 We even saw some of them get into a tussle whilst in the water.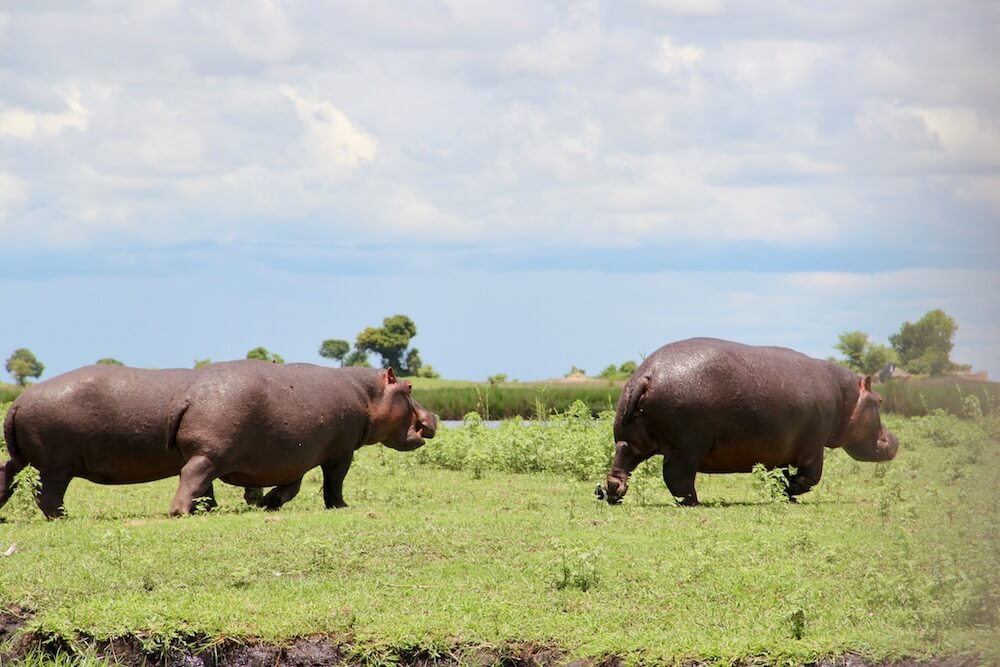 Did you know that hippos can run up to 30 kilometres per hour? Neither did I, until I saw them in action!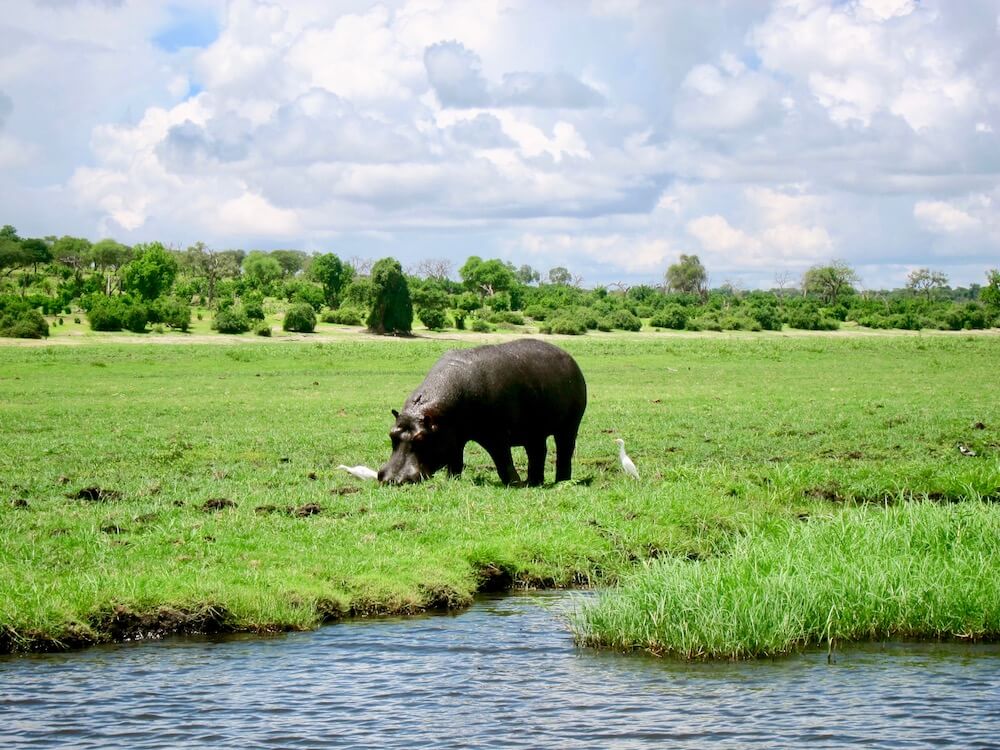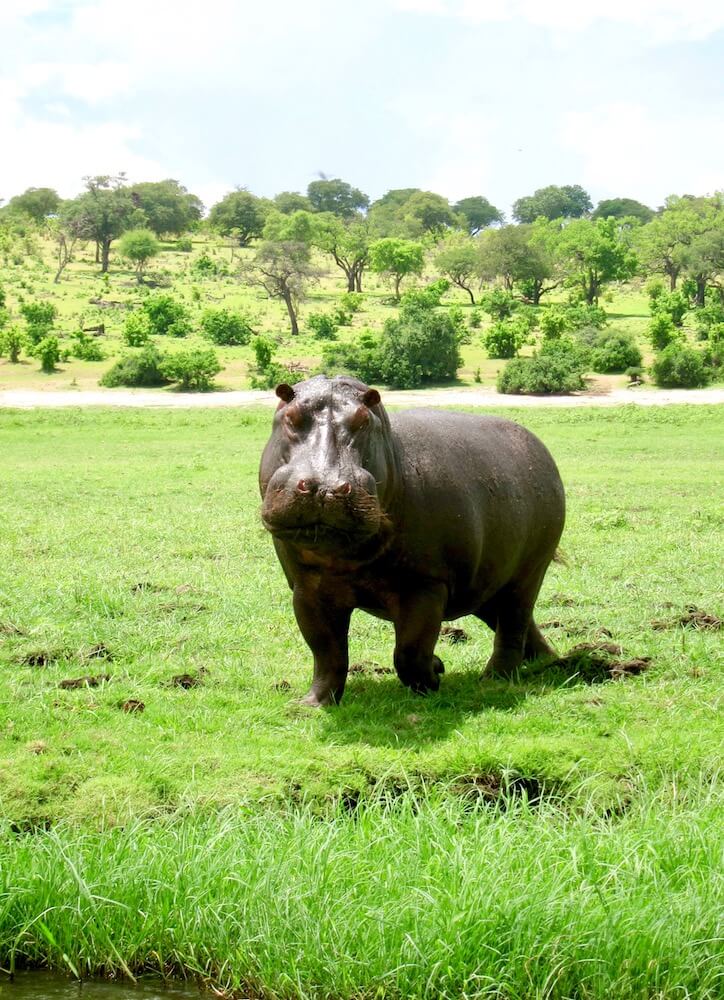 However, we did encounter a particularly aggressive hippo that tried to charge at the boat. It was quite the experience!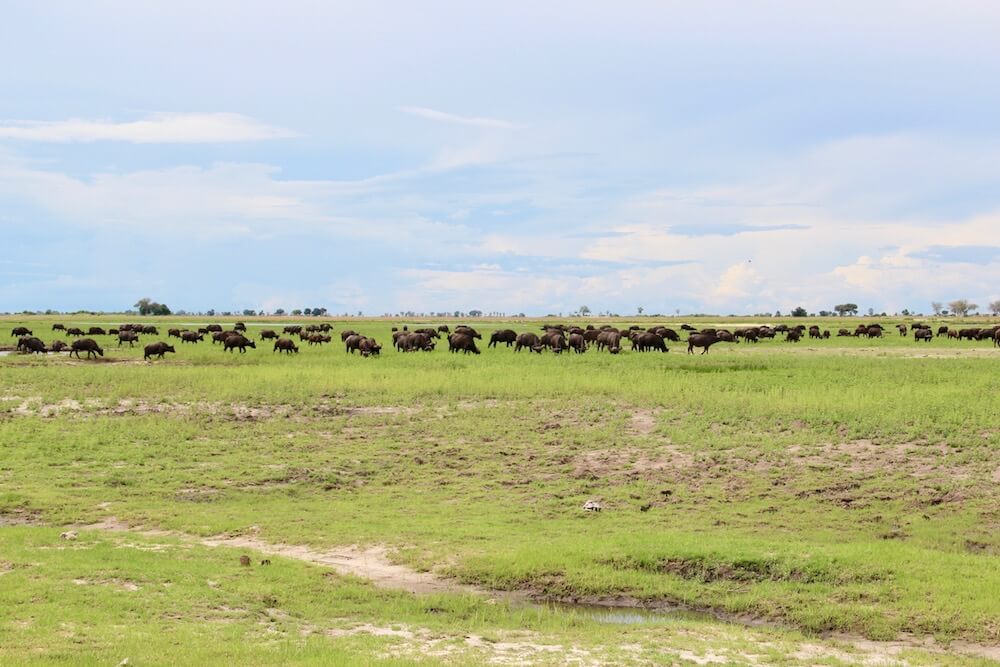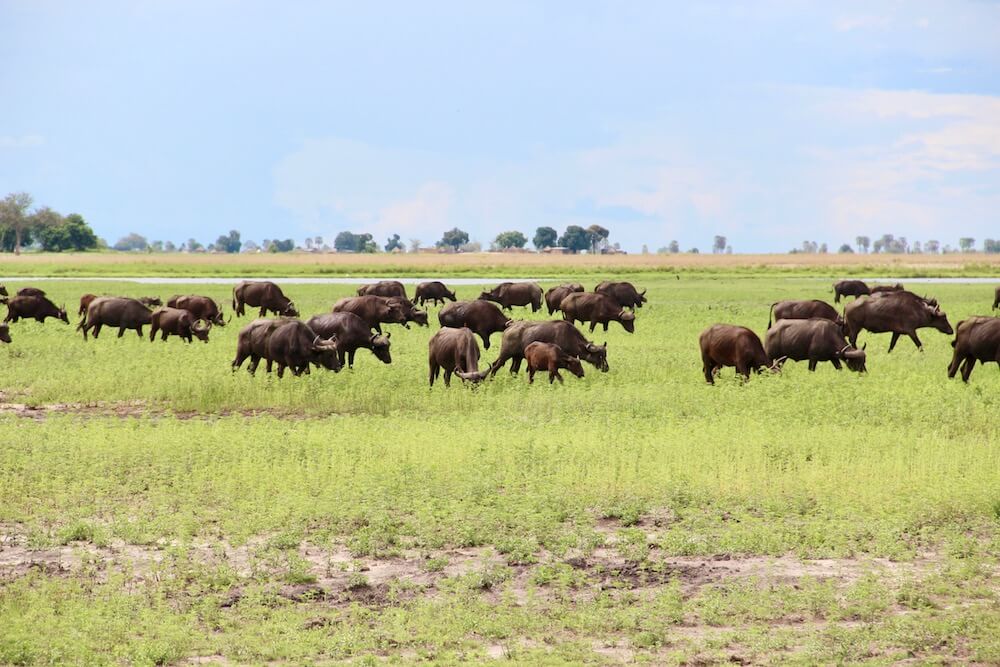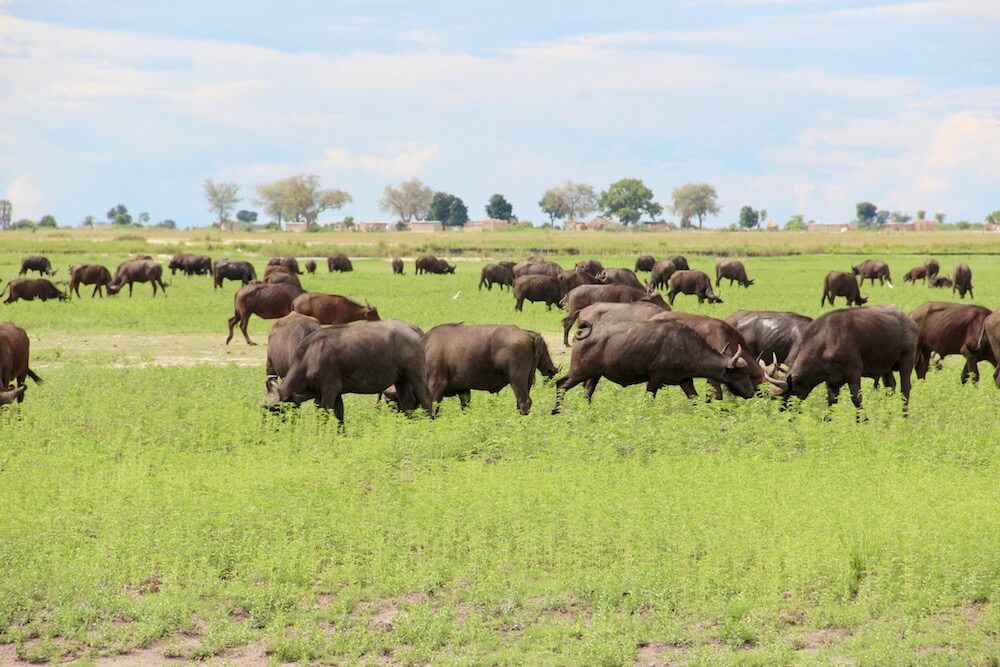 Our boat also passed by a large herd of the African buffalo, which is another of the Big Five.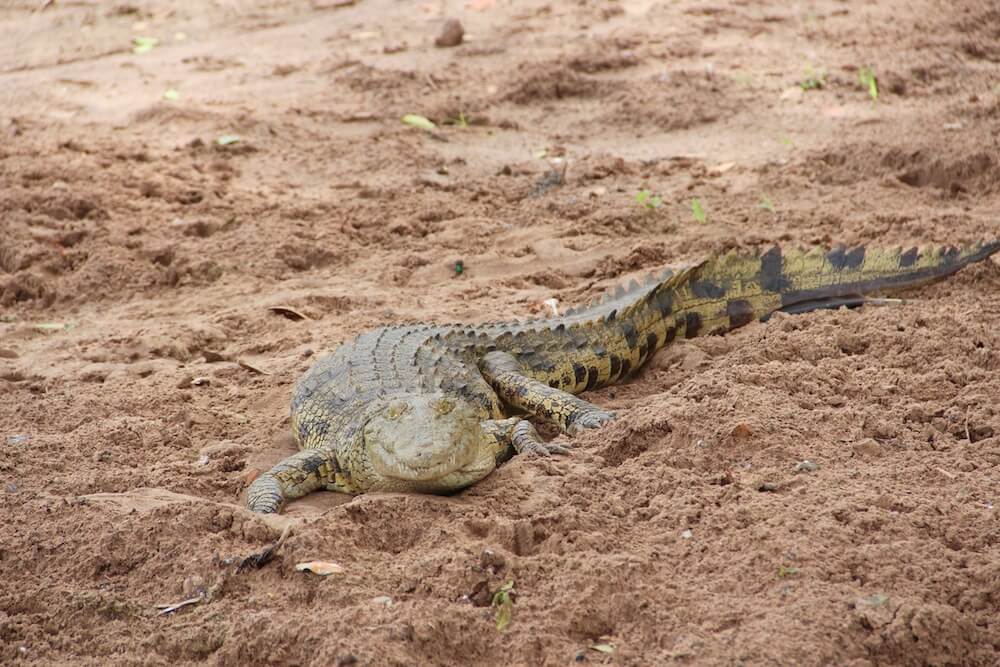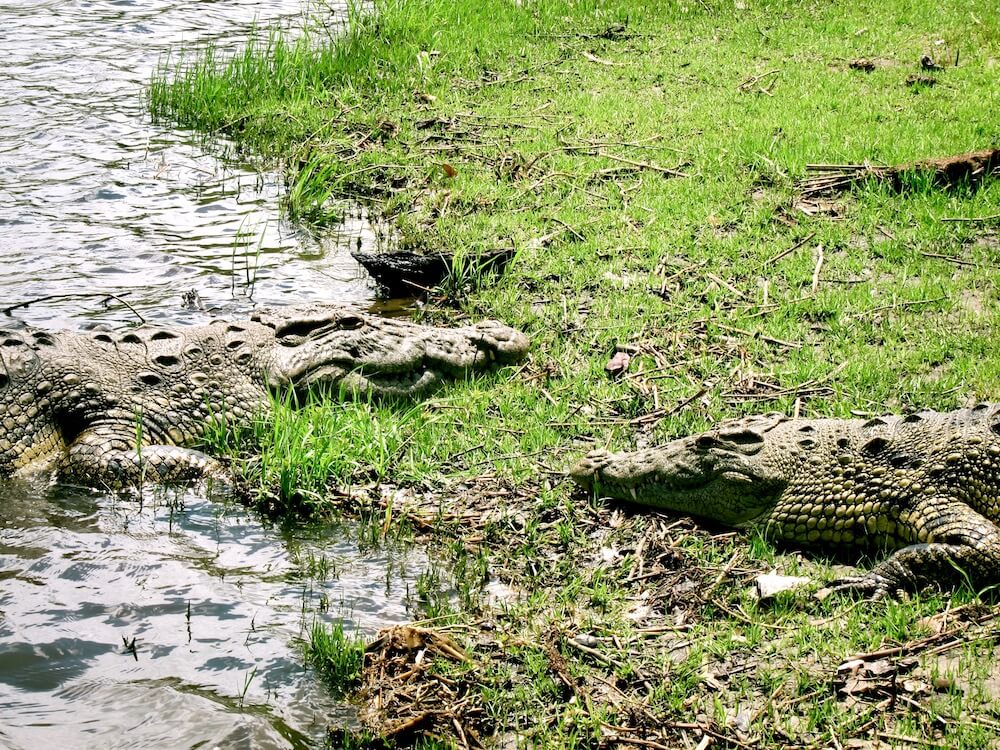 Another animal that you'd only get to see on the river safari would be the mighty crocodile.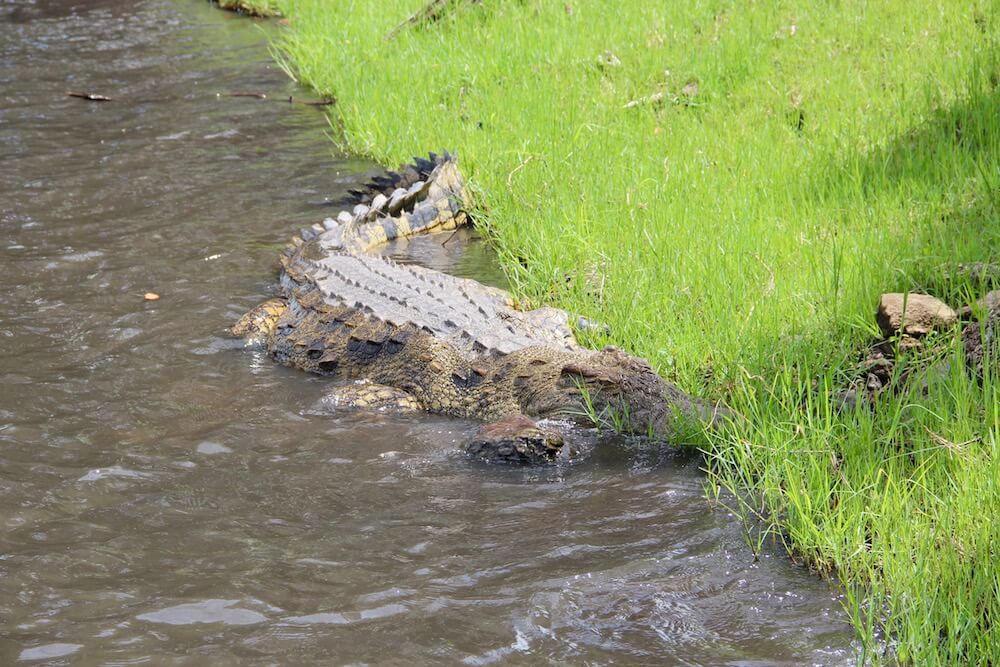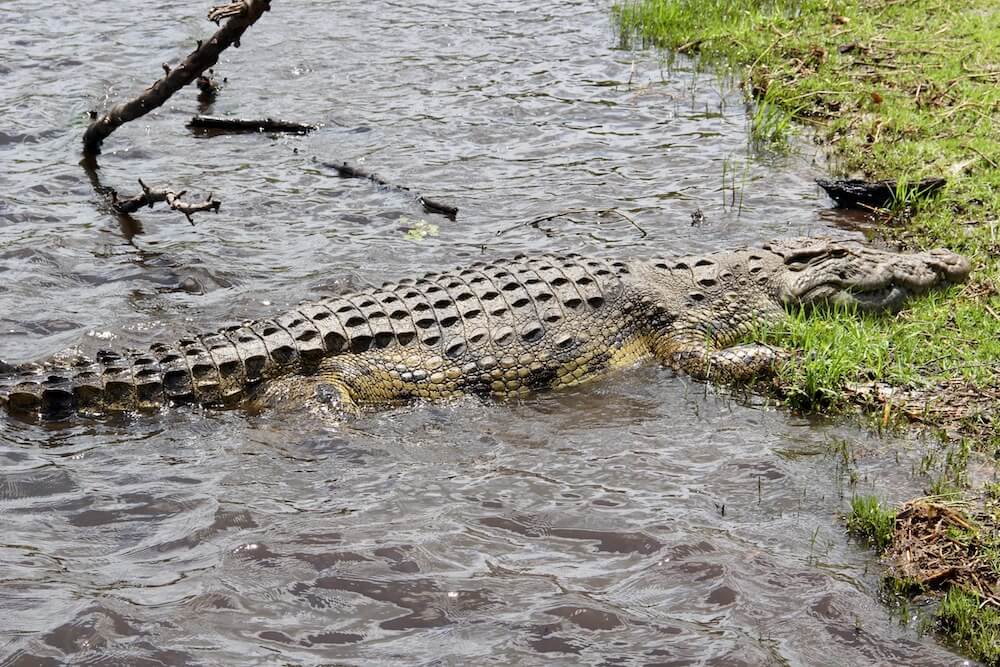 These are normally found lounging on the banks of the river.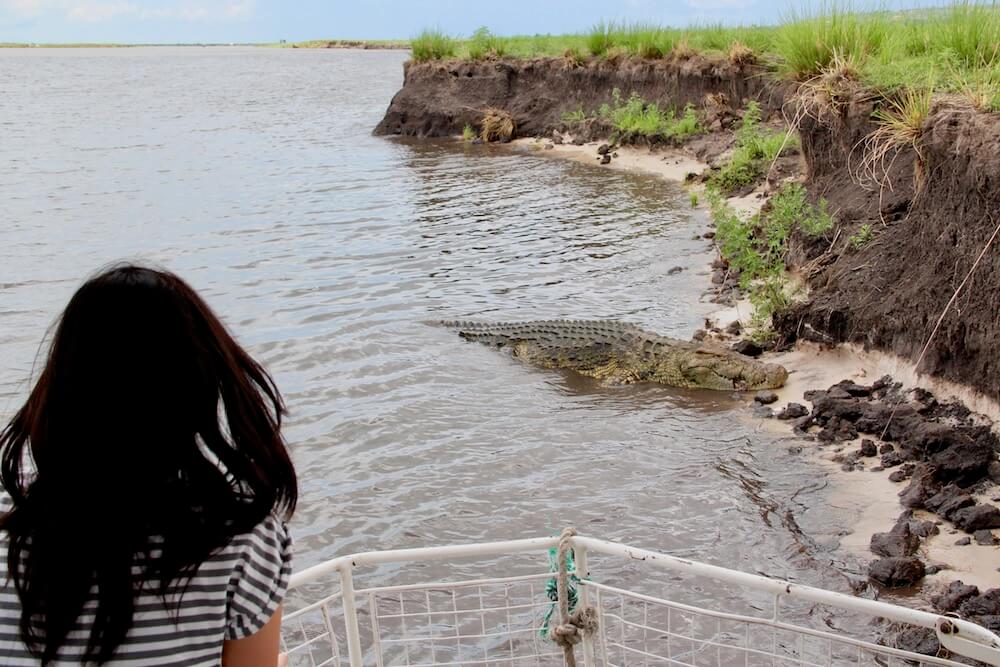 Just look at how close our boat was able to get!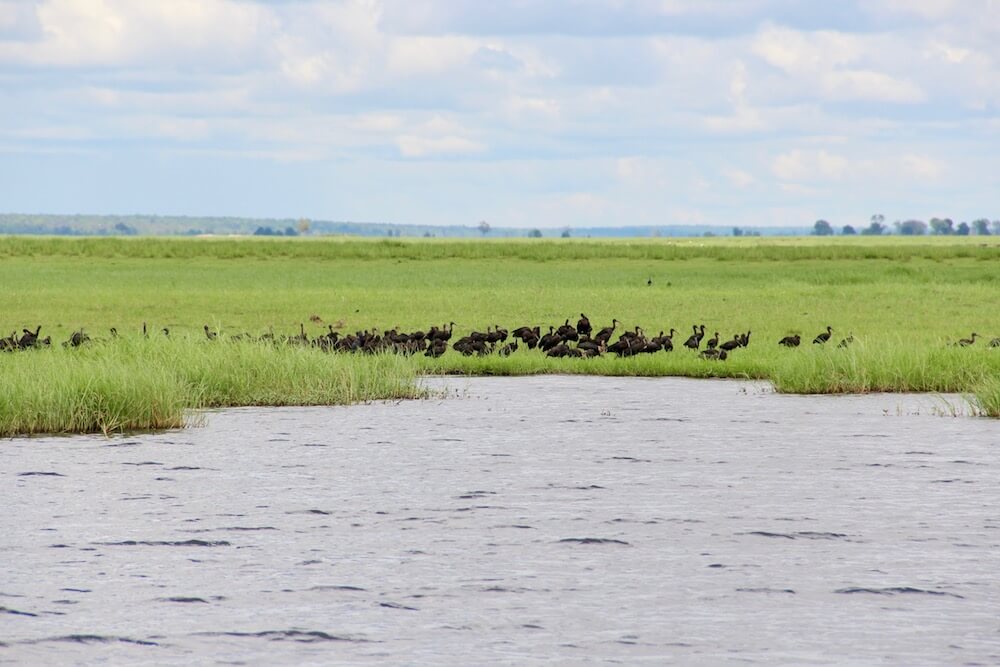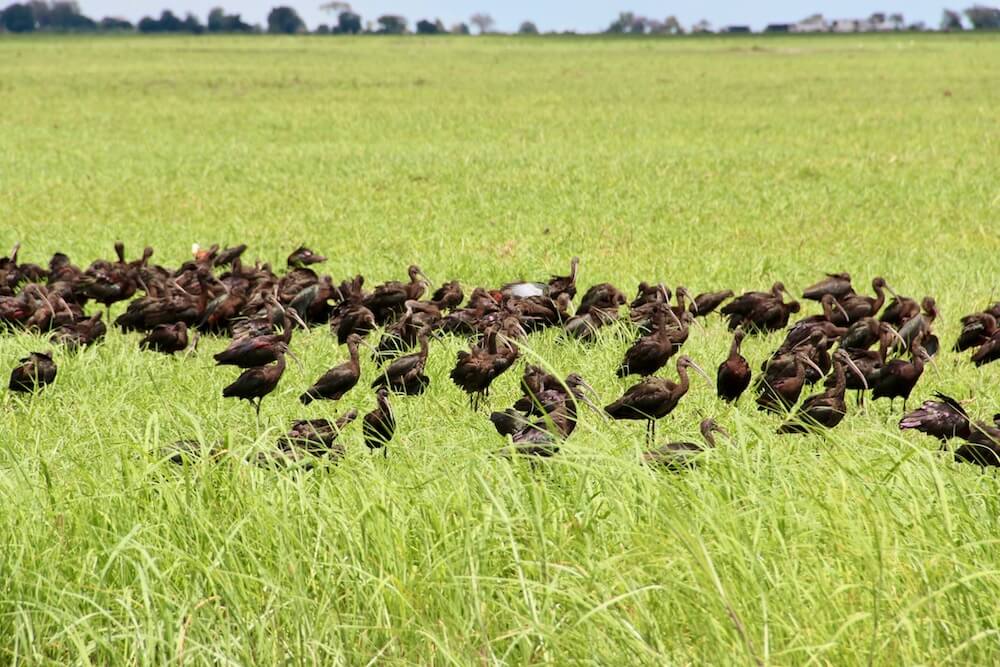 Chobe National Park is also home to over 400 bird species, such as kingfishers, fish eagles, African darters and even vultures.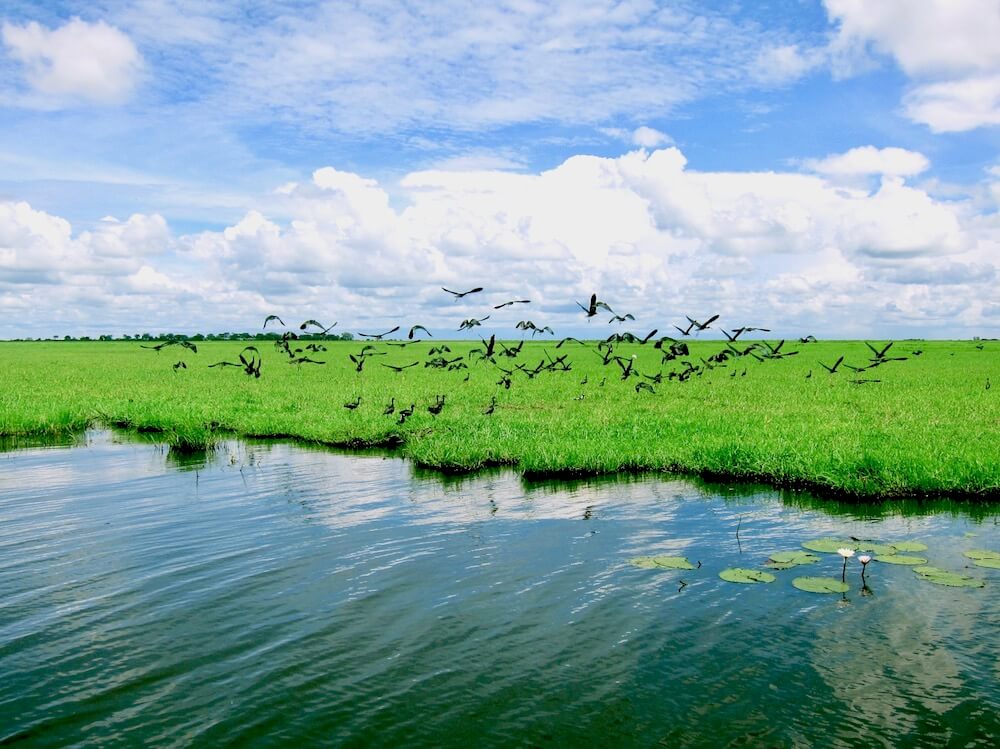 Look at them fly!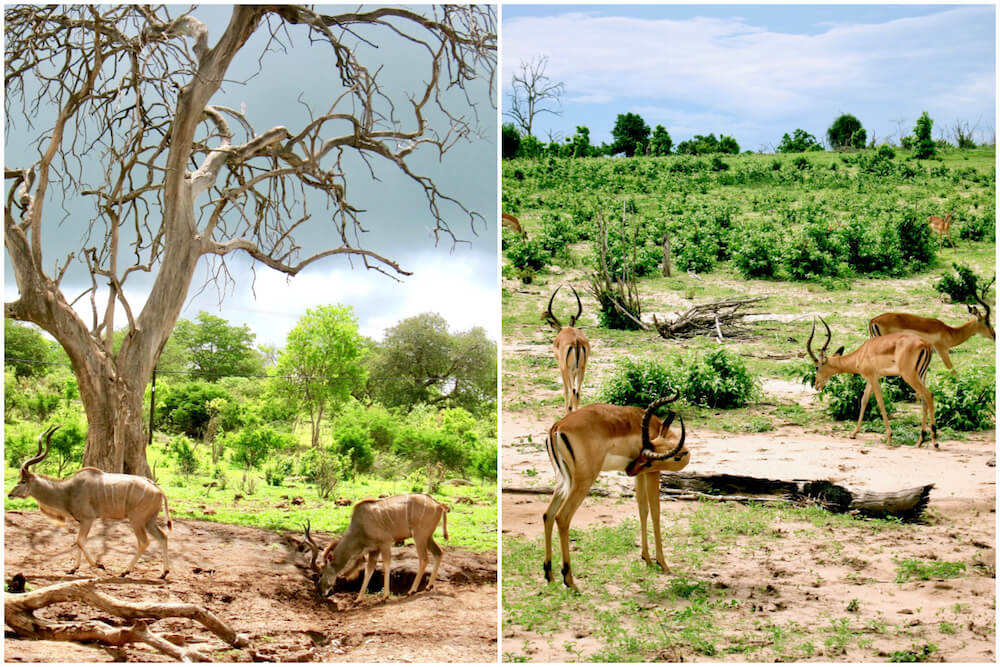 For the best of both worlds, combine a river safari with a land safari in Chobe National Park. Try your luck at spotting more of the Big Five (except the rhinoceros), as well as zebras, giraffes, hyenas, antelope and more.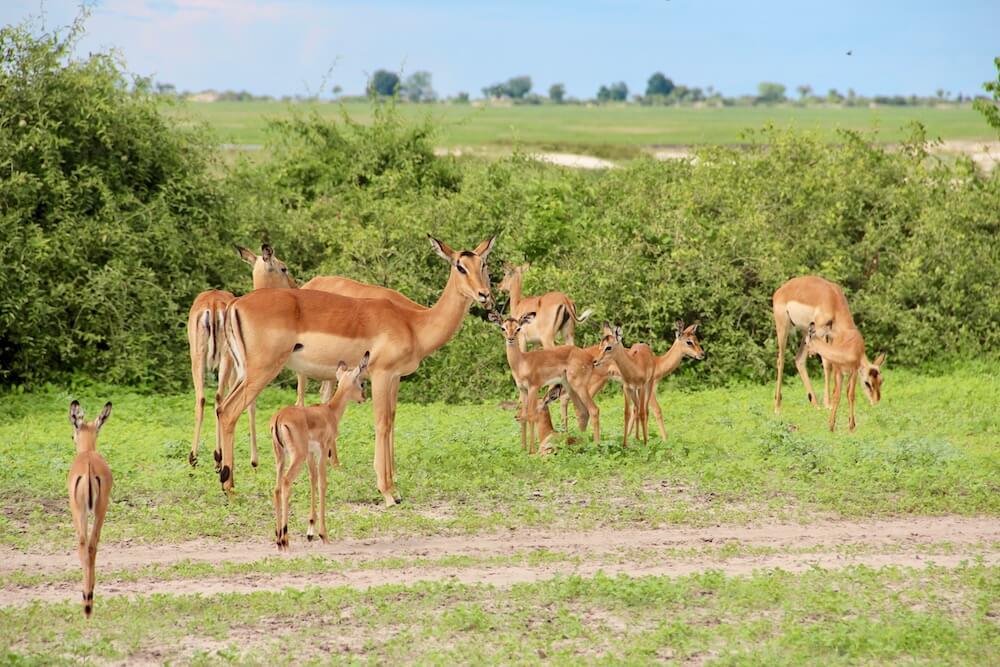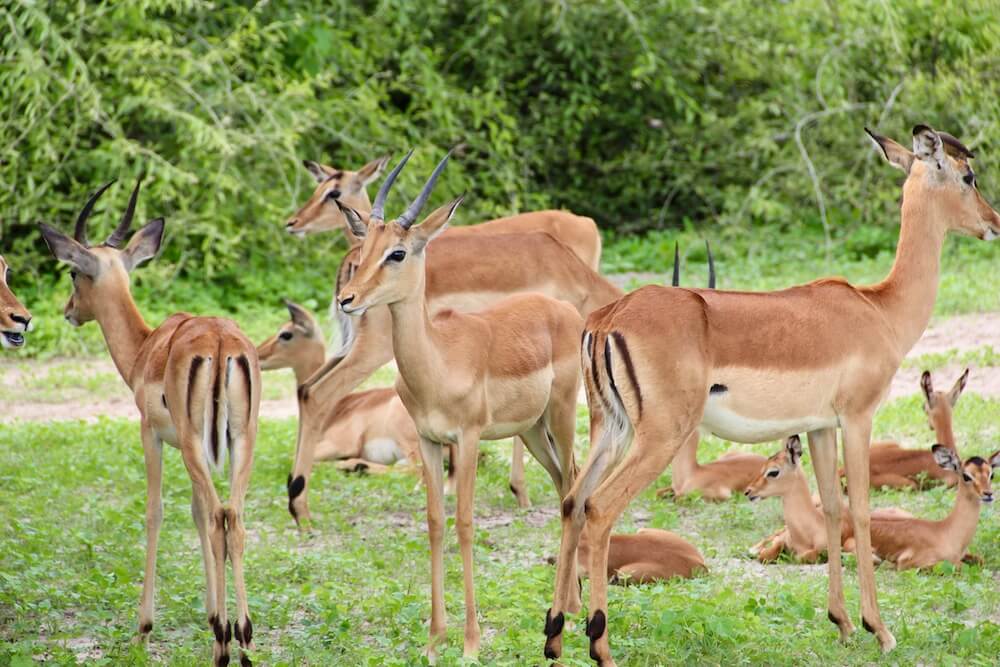 A common sight is the impala, a type of antelope that's common prey for the lions and leopards.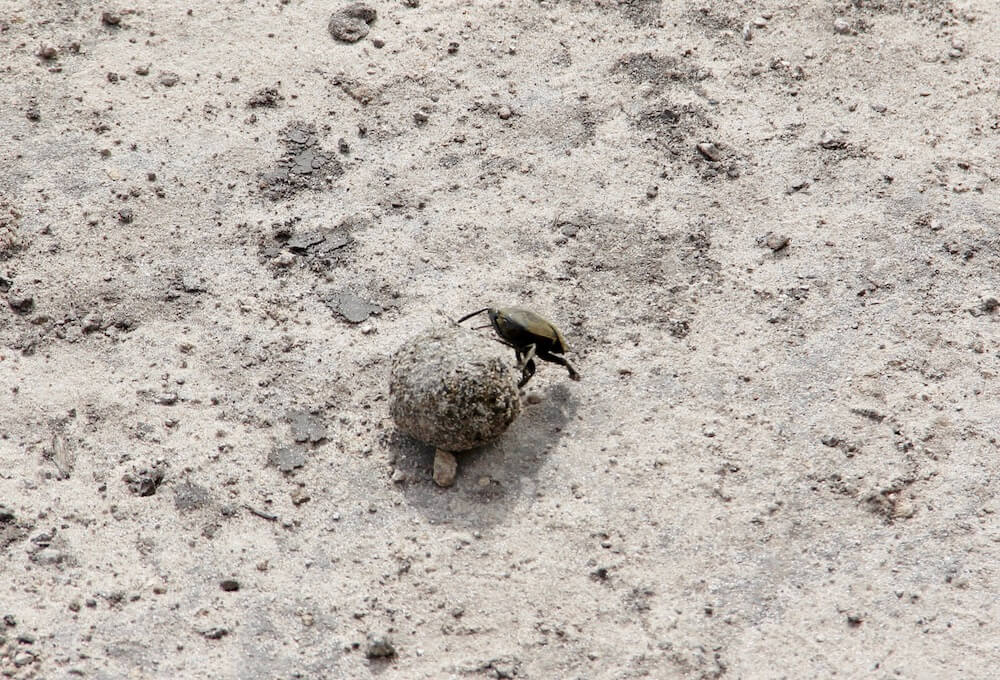 Our guide also spotted a dung beetle rolling a round piece of dung!
Getting to Chobe National Park
To get to Chobe National Park, most travellers take a flight to either Victoria Falls International Airport in Zimbabwe or Livingstone Airport in Zambia. I took a flight from Johannesburg to Victoria Falls, which only took me about 1.5 hours.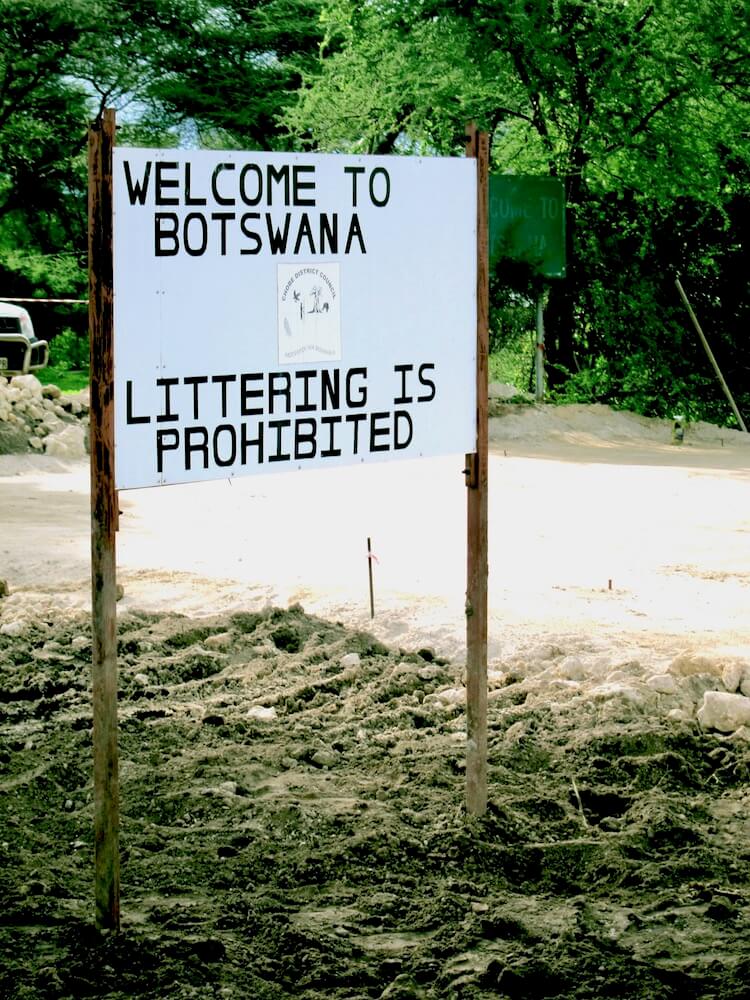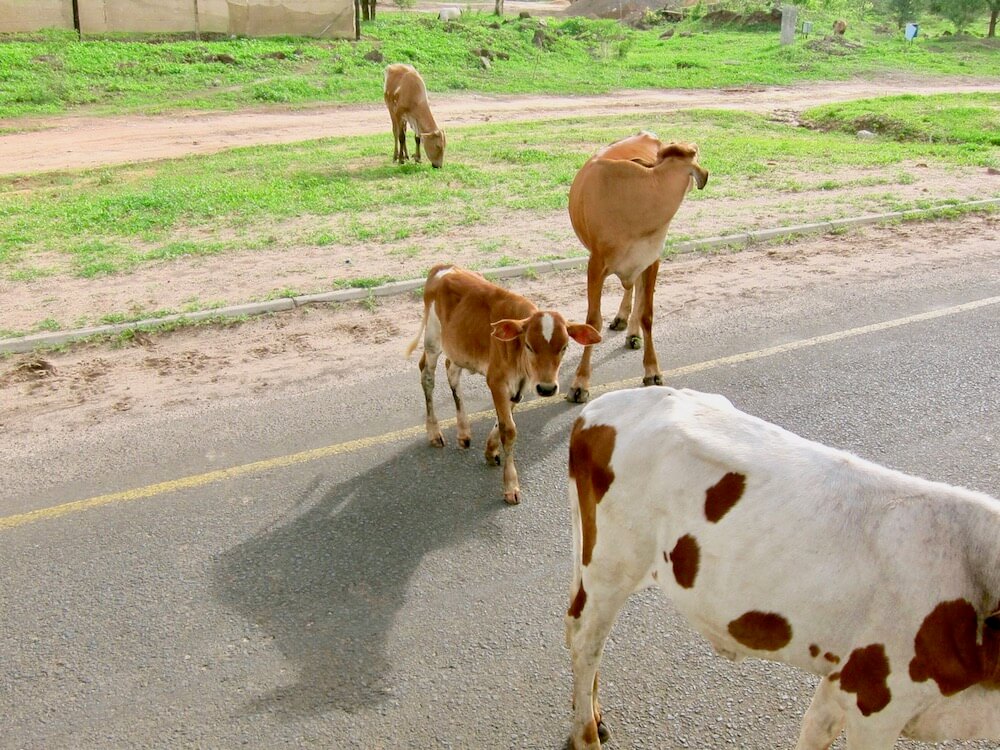 From the airport, I crossed the border from Zimbabwe to Botswana. One particularly fond memory is waiting in our van for a couple of cows to cross the road! I then based myself in Botswana to visit the majestic Victoria Falls as well as spend a couple of days in Chobe National Park.
If you're heading straight to your houseboat along the Chobe River, you'll have to drive from the border crossing to Kasane, followed by another border crossing into Namibia. The houseboats are usually parked along the opposite bank of the Chobe River, which is situated in Namibia.