How to Spend 24 Hours in Montreux, Switzerland
Travelling can be exciting but, like everything else, can take a toll after some time. This proves to be especially true when you're on the go for a couple of weeks! For a more balanced experience, it's best to slot in a couple of slower-paced days – just to catch a breather before you pick up speed again.
And in Switzerland, Montreux is the perfect place to do just that. Located along Lake Geneva and surrounded by the Alps, Montreux is an idyllic little town where time seems to slow down. The main highlight of Montreux, naturally, is Lake Geneva. Start your exploration of Montreux by simply taking a slow stroll along the lake.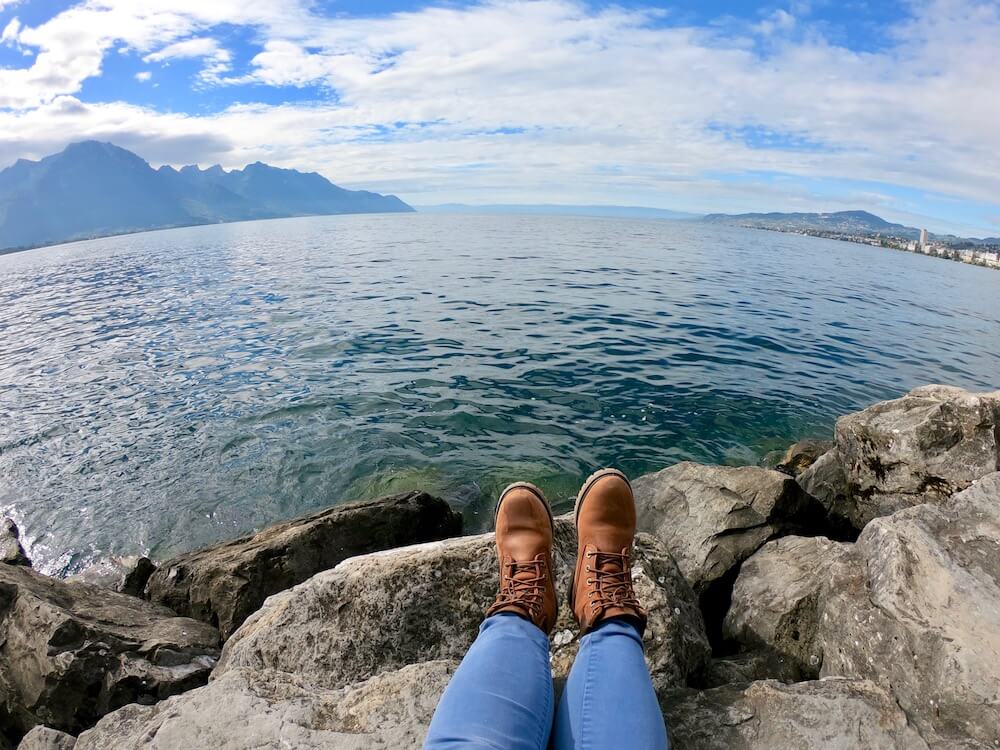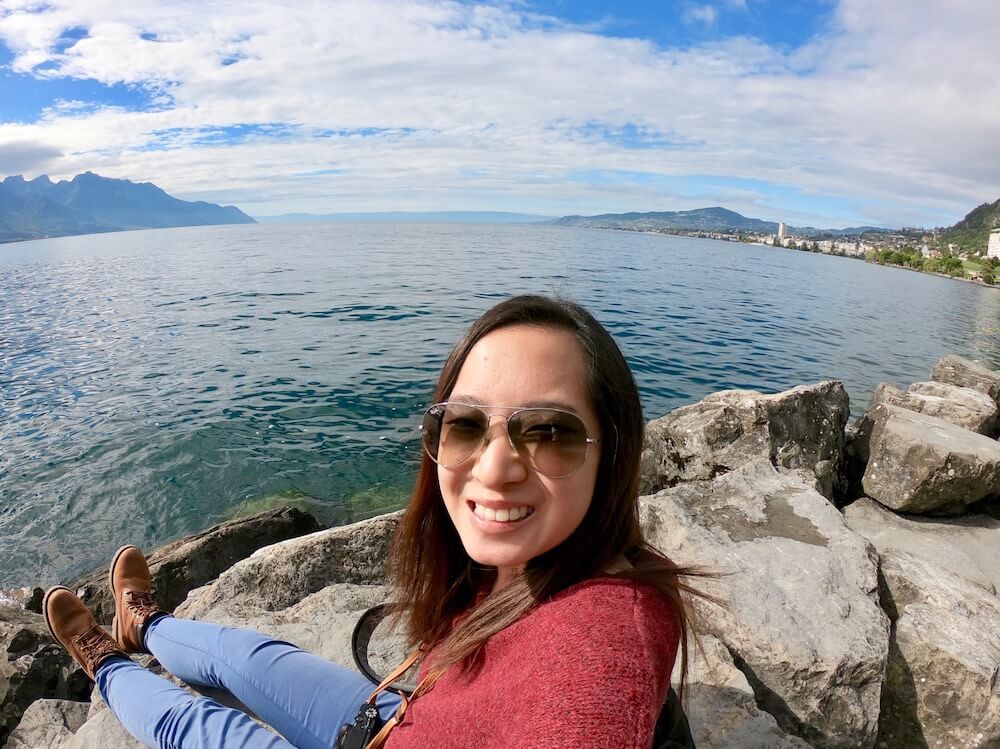 Relax on the rocks and dangle your legs over the water. There are also multiple benches along the lake's perimeter should you prefer to sit on those.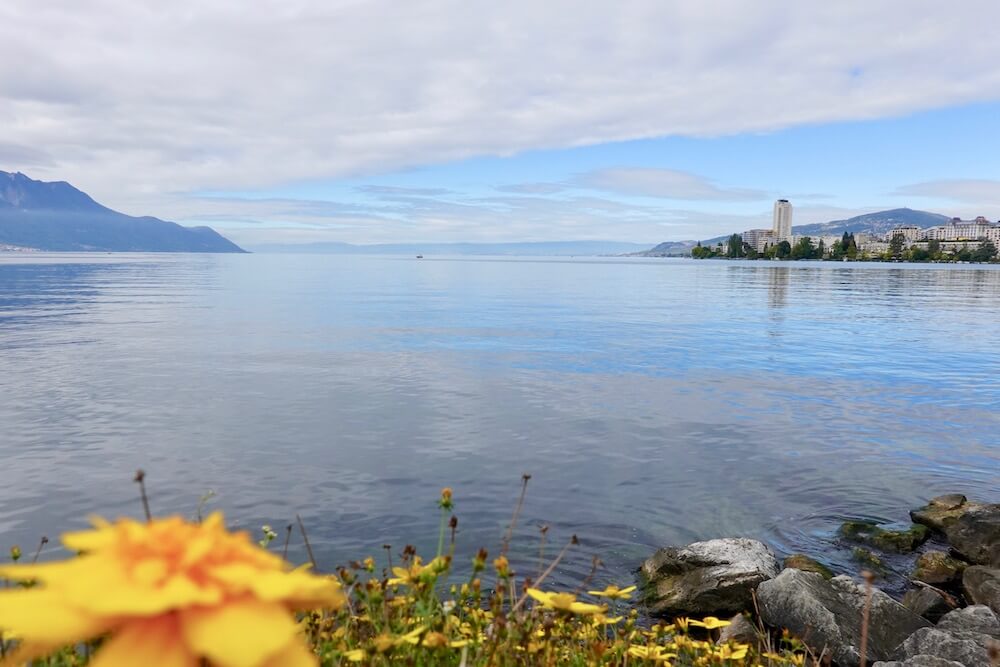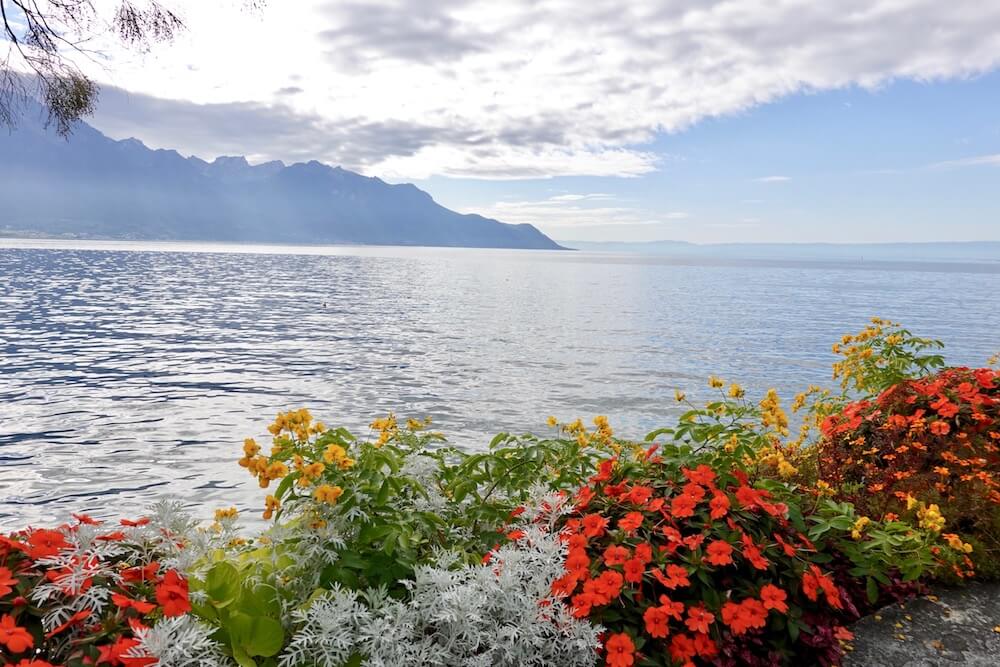 You'll find pretty flowers that add a pop of colour to the scene.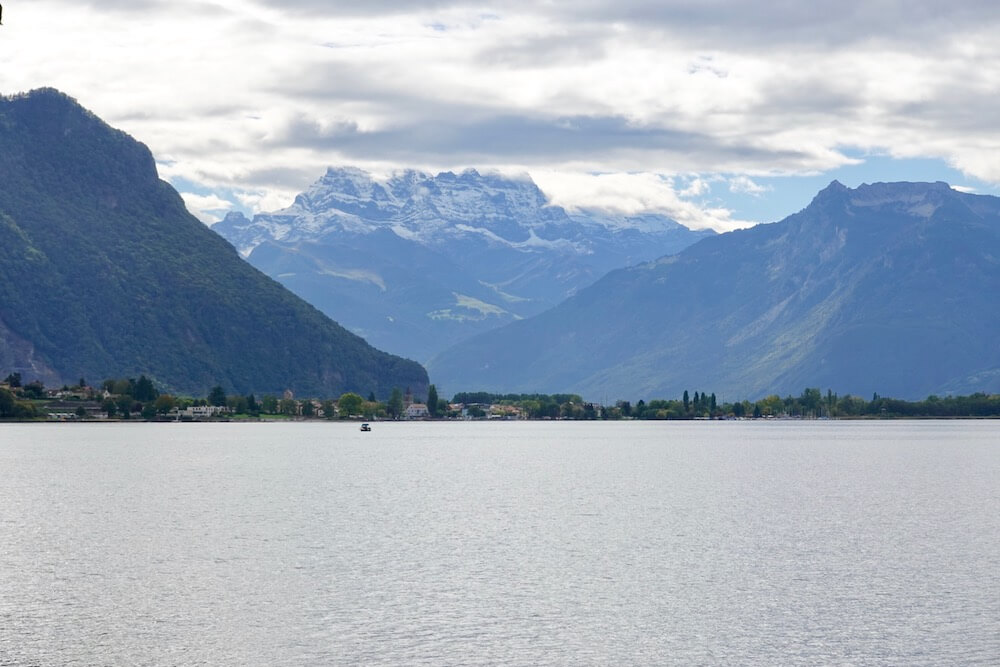 Gaze upon the majestic silhouettes of the Alps that offer a glimpse of snow-capped peaks.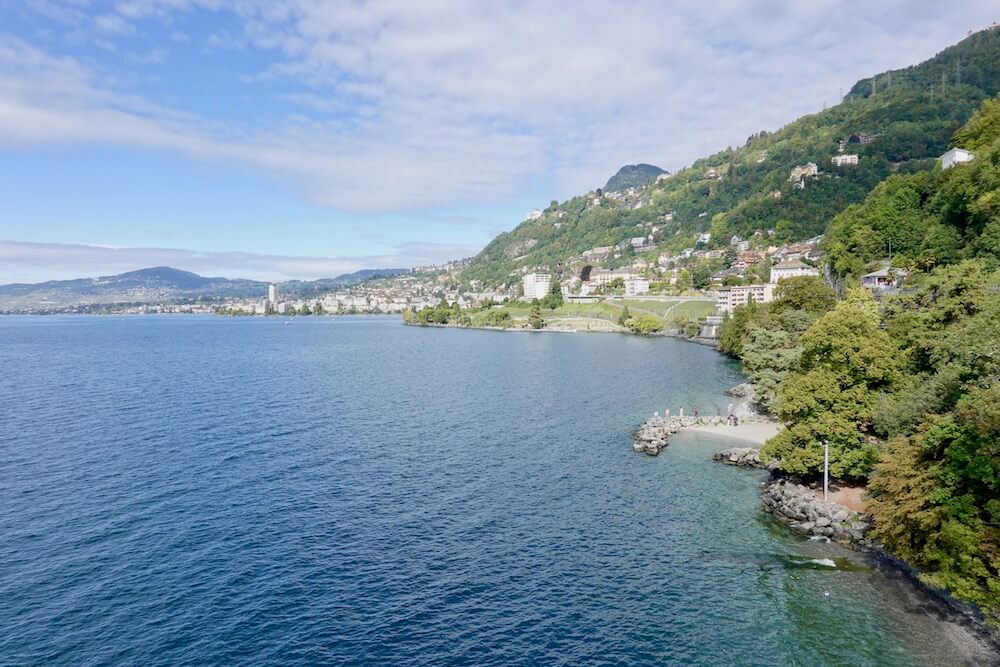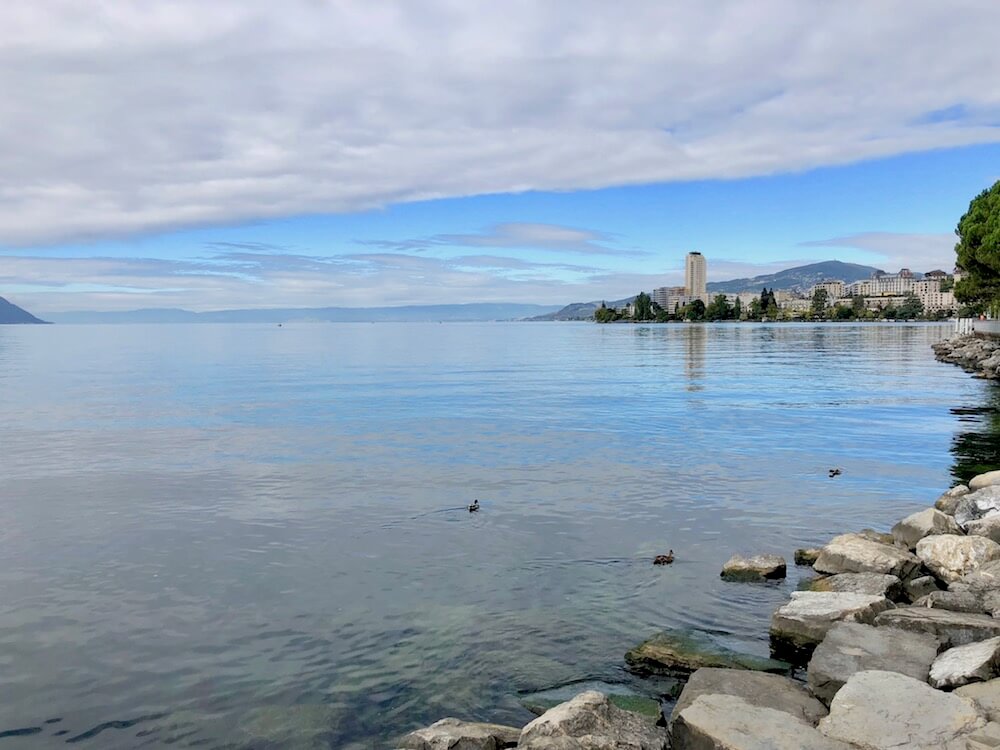 Take in an ornate display of houses perched along the shores or on the side of cliffs.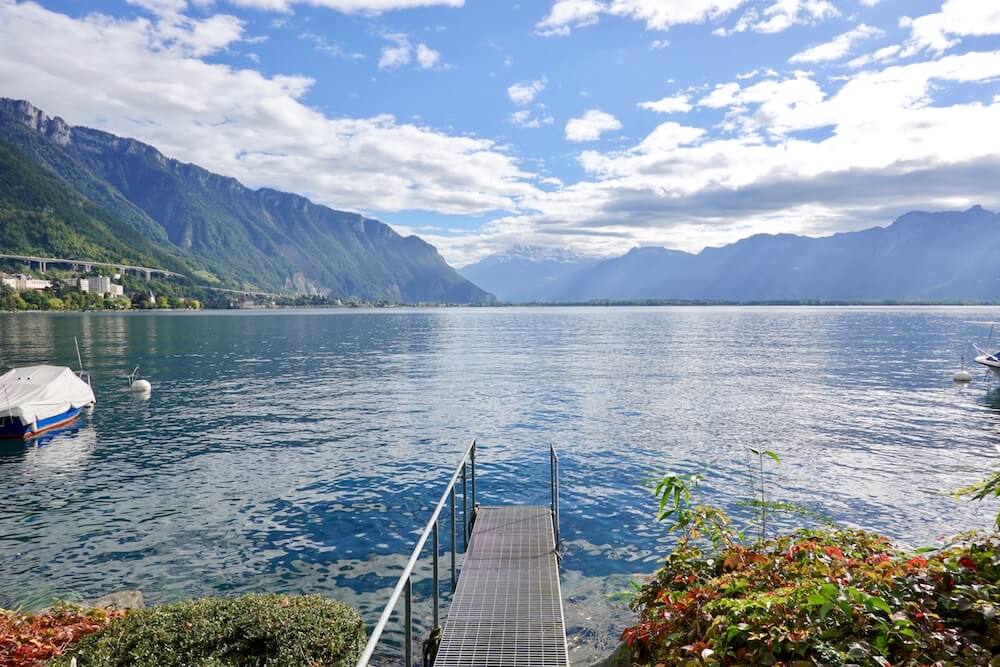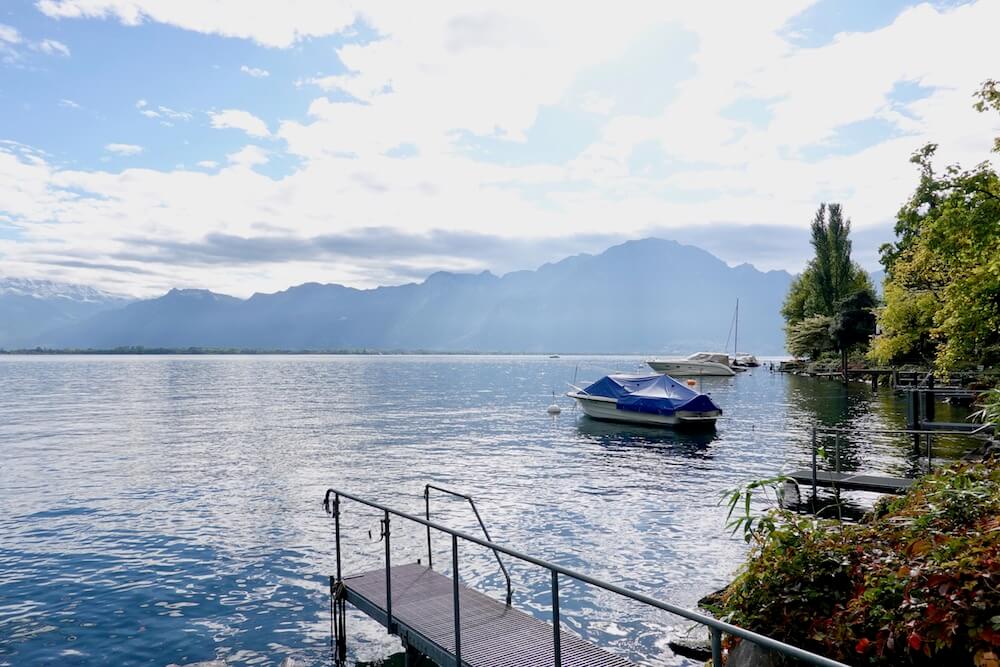 Take a picture on one of these photo-worthy jetties.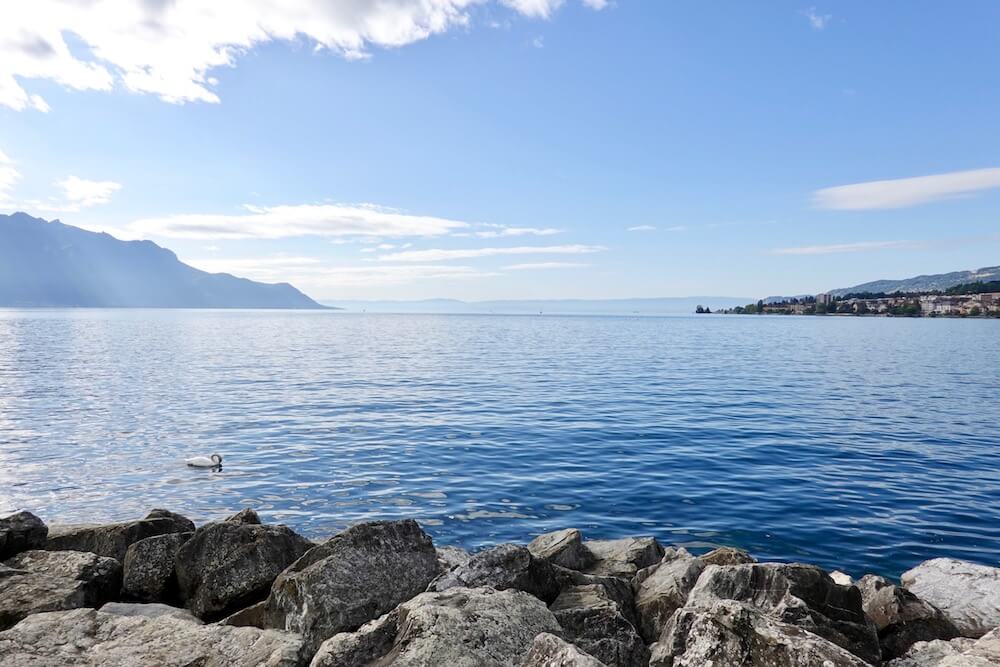 Or simply revel in the tranquillity of it all.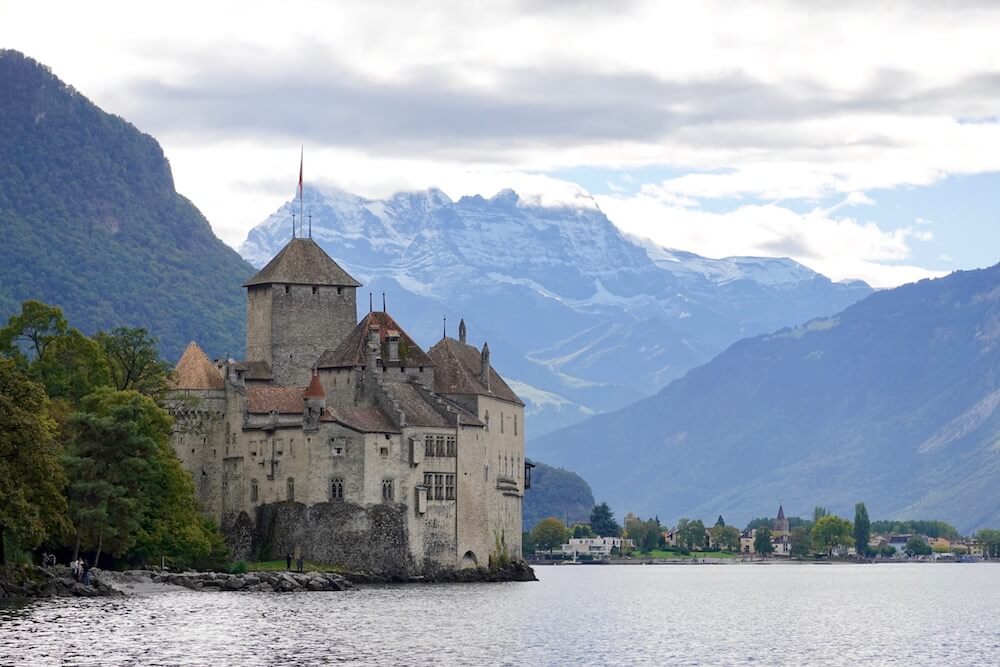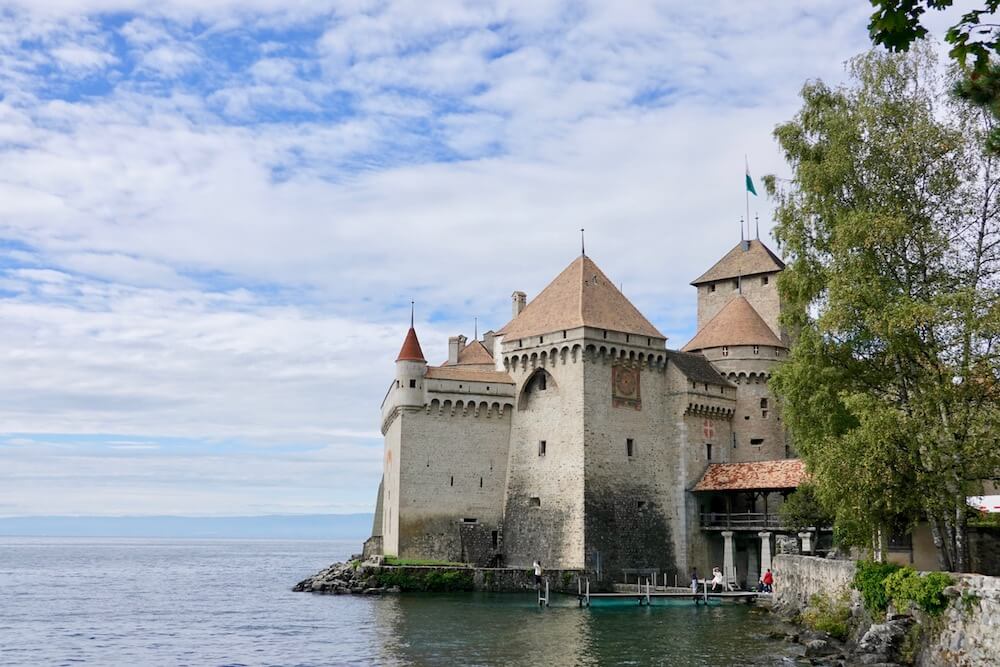 Pay a visit to Chateau du Chillon, a medieval castle said to be the inspiration for Prince Eric's Castle in the famous Disney animation film, The Little Mermaid. You can choose to do this on either your first or second day, depending on how slow a pace you want to take.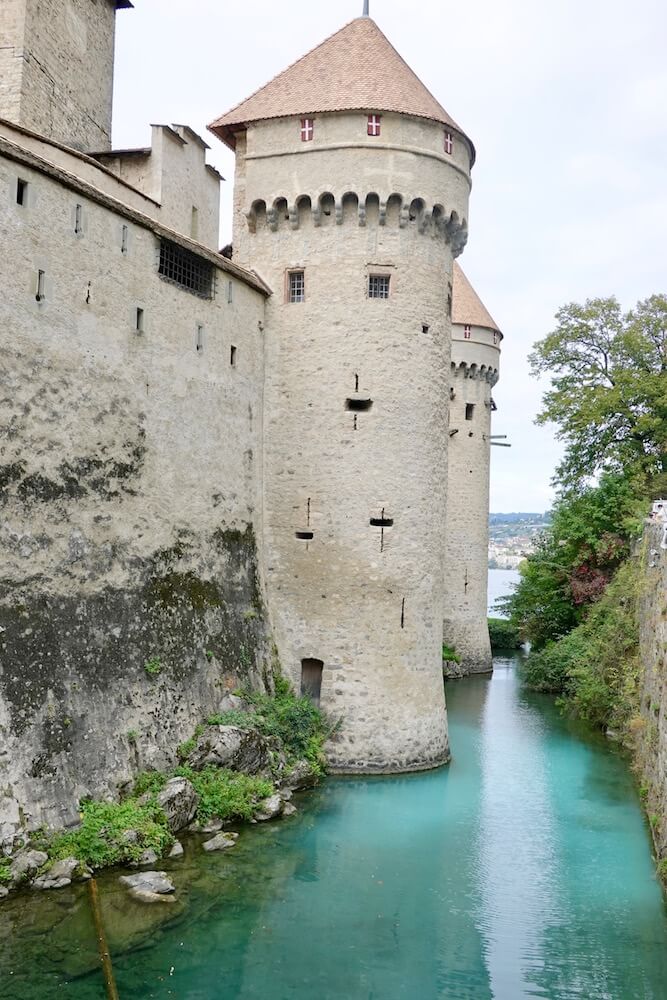 And like all fairytale castles, this one also comes with a moat!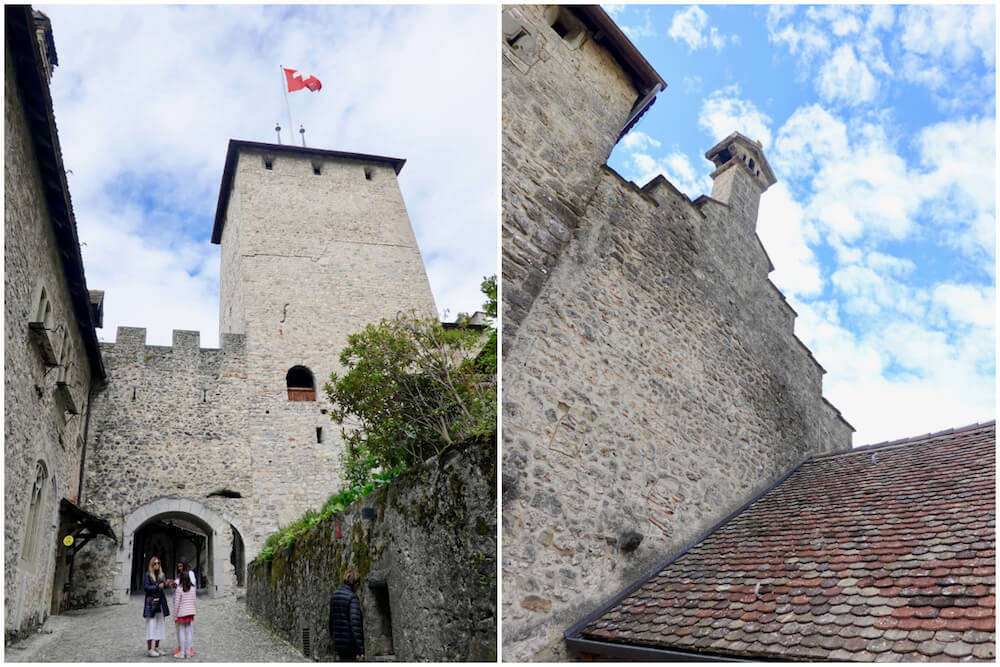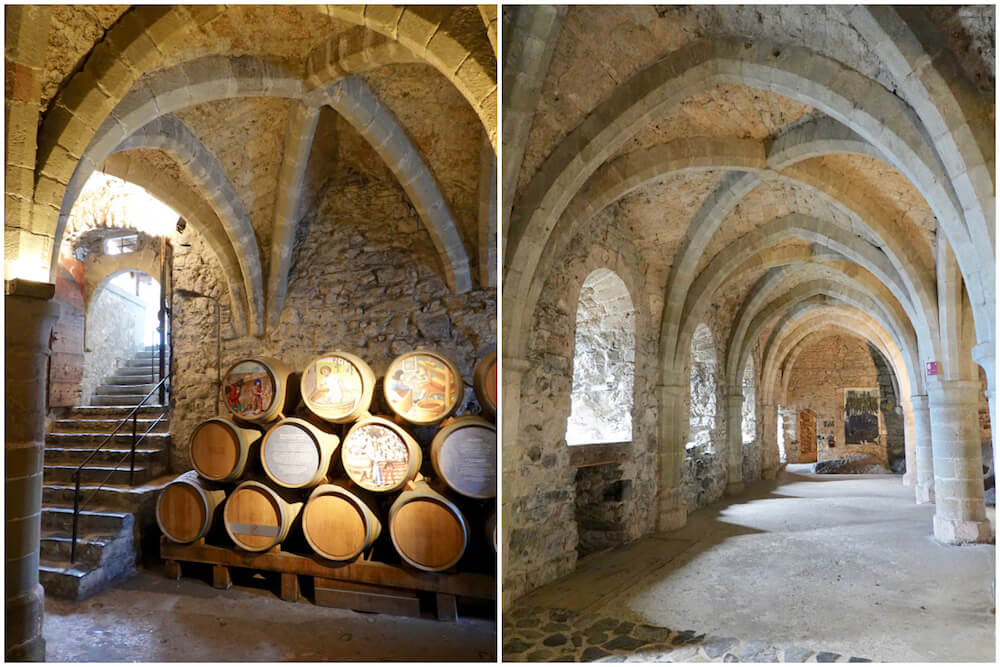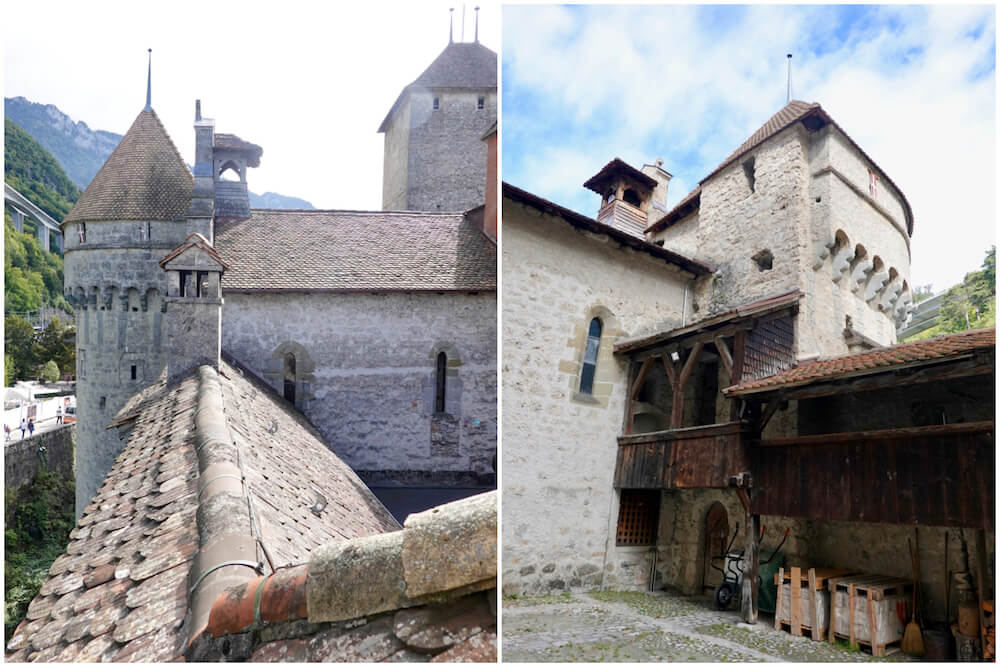 There is a CHF12.50 (~SGD19) entry fee; I recommend topping up another CHF6 (~SGD9) for an audio guide. Take your time to learn about the castle history whilst roaming around the various rooms, courtyards and more.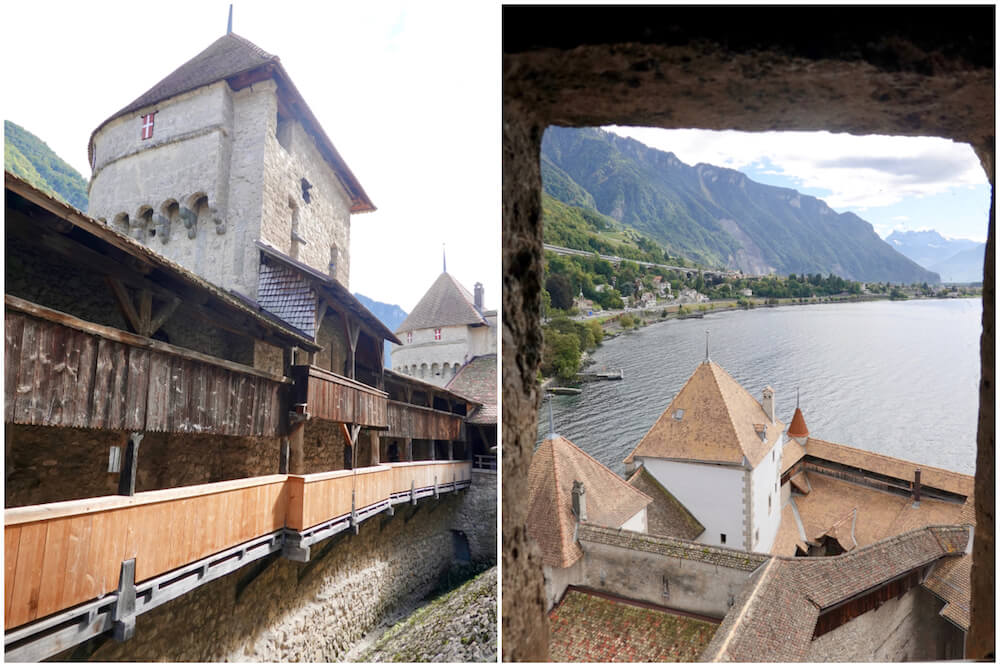 I especially liked walking along the castle walls, where there were several vantage points offering a panoramic view of the area.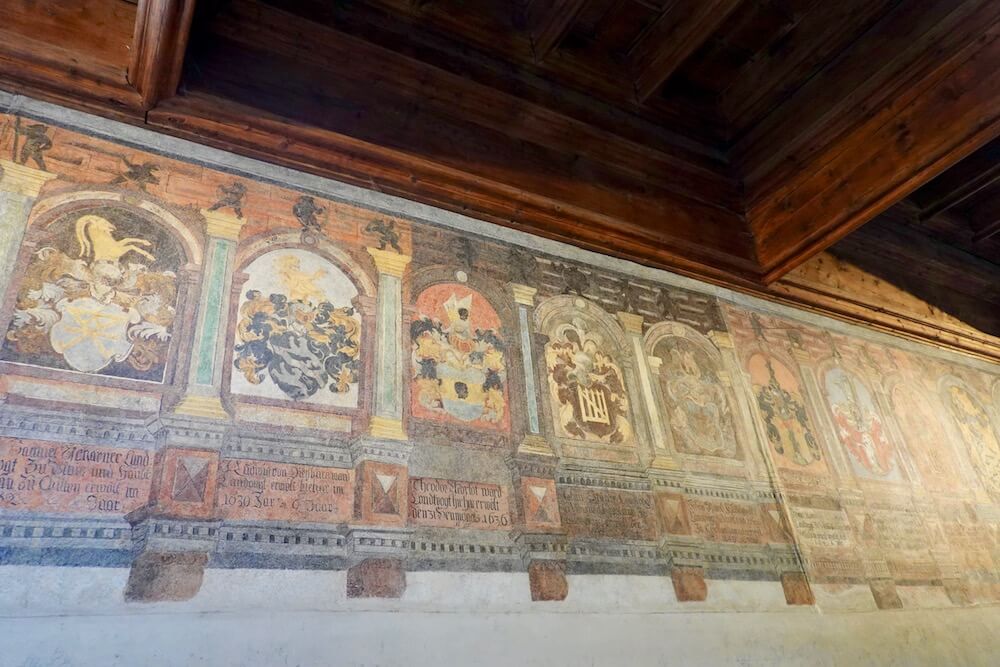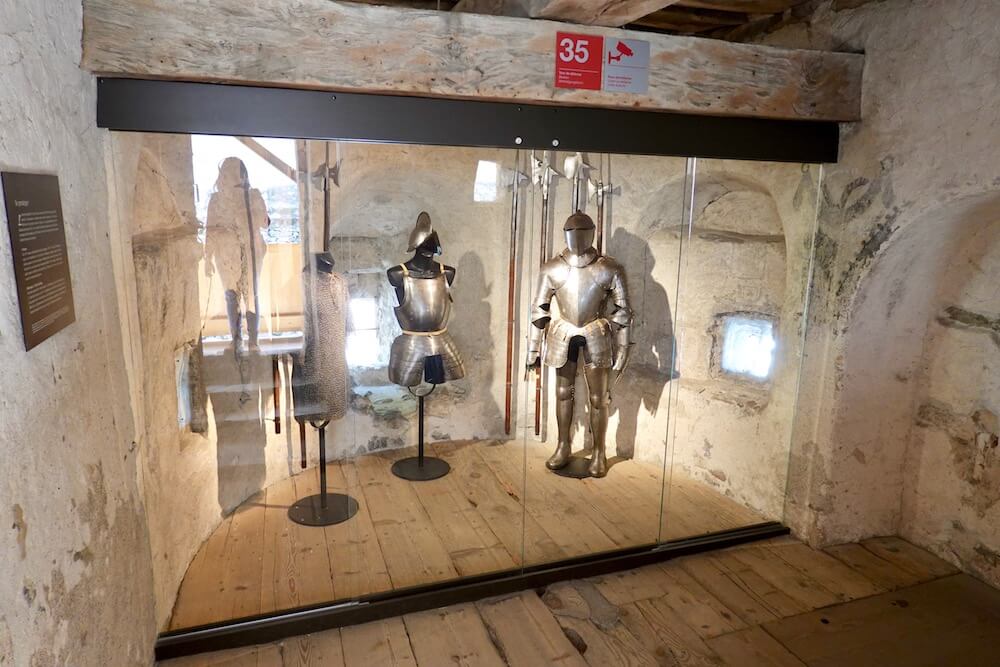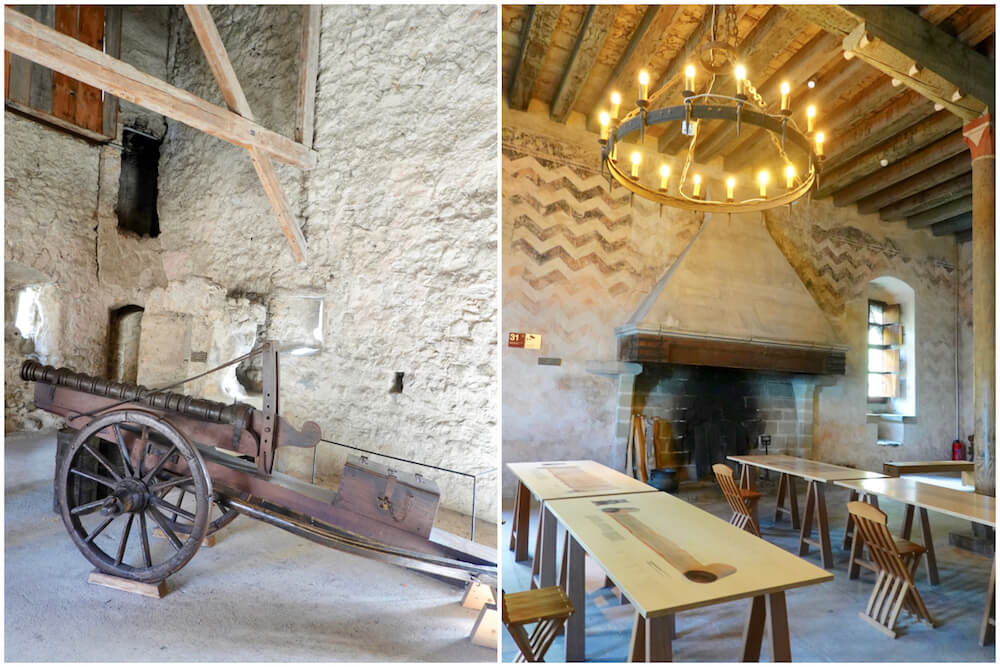 There were surprises around every corner, such as a row of armour, intricate wall frescoes, cannons, interesting fireplaces and grand chandeliers.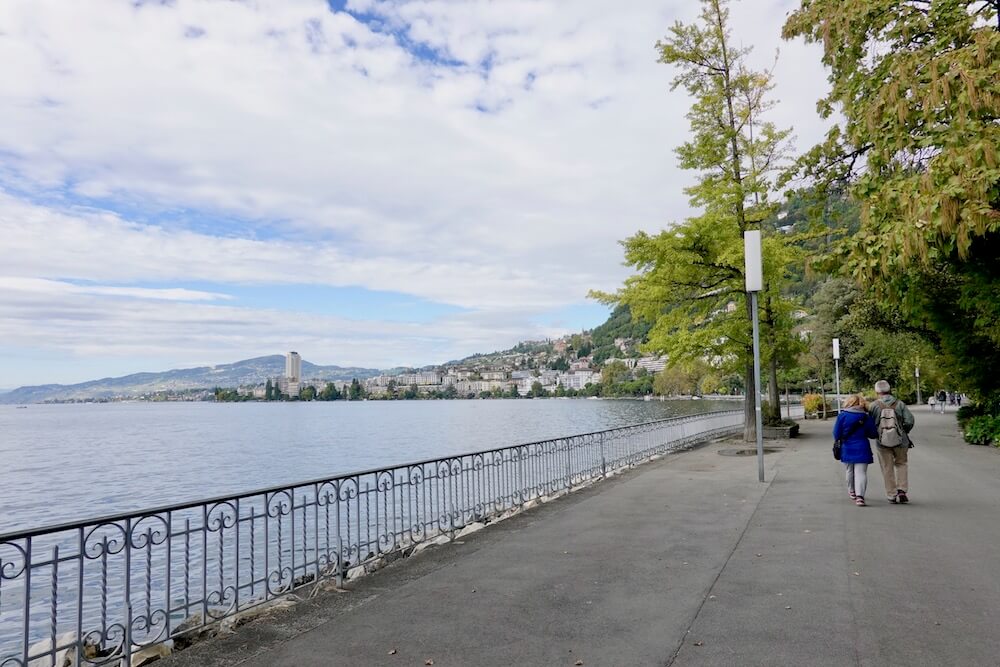 Once you've finished exploring the Chateau du Chillon, take a slow 25-minute walk along the lake to the Central Promenade.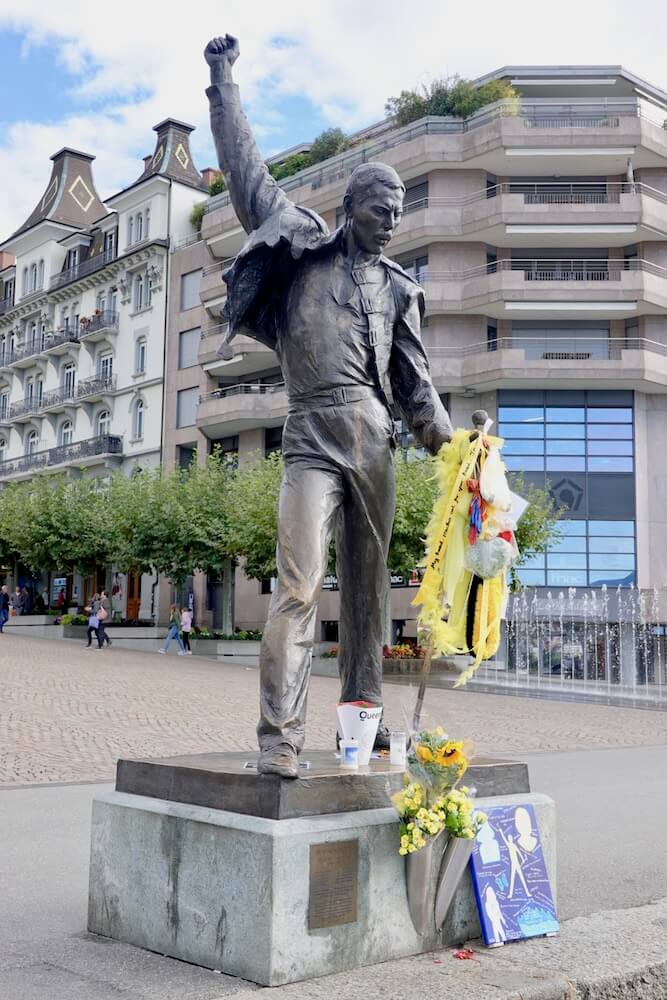 You'll find a statue of Queens' Freddie Mercury at the main square. Freddie Mercury and his other band members first came to Montreux in 1978 to complete their album titled "Jazz", and they ended up buying a studio to work on 5 further albums. 
Montreux captured a special place in Freddie Mercury's heart and vice versa. The statue hence serves as a tribute to this musical legend and till date, locals still visit the statue to offer fresh flowers out of respect.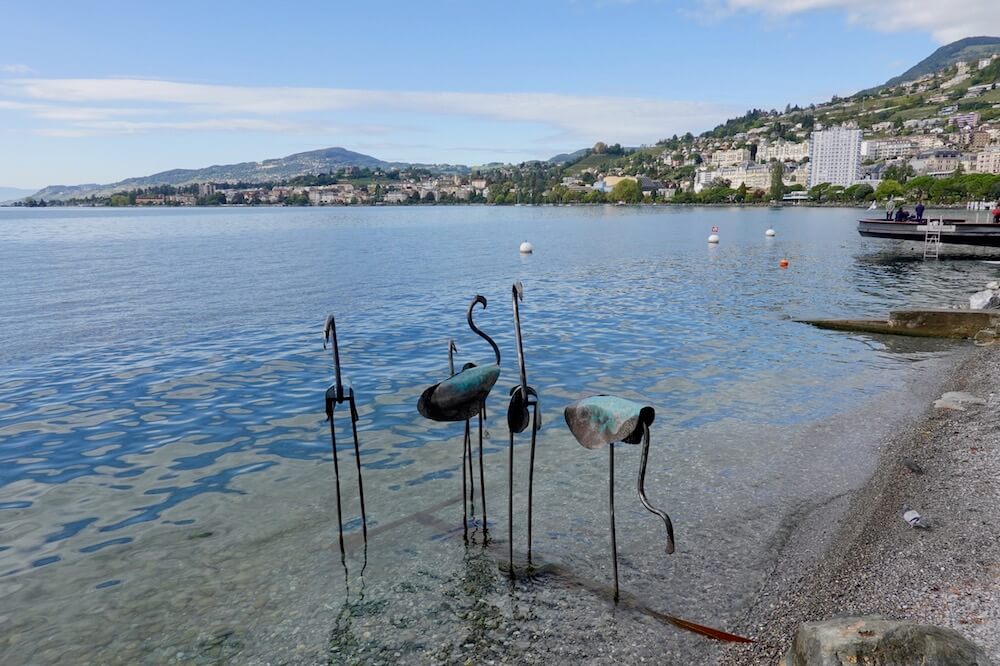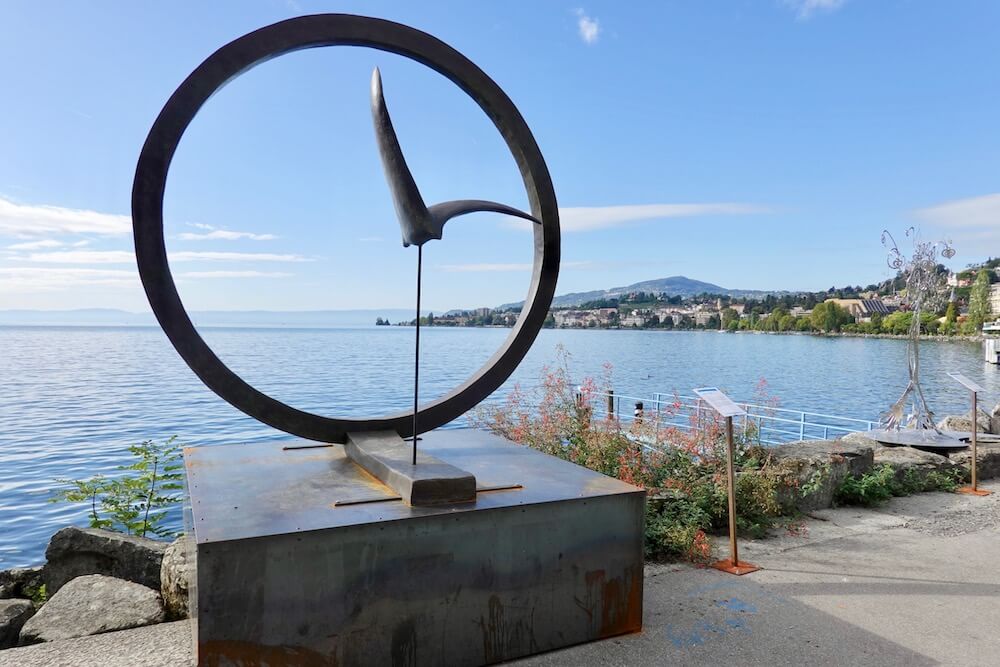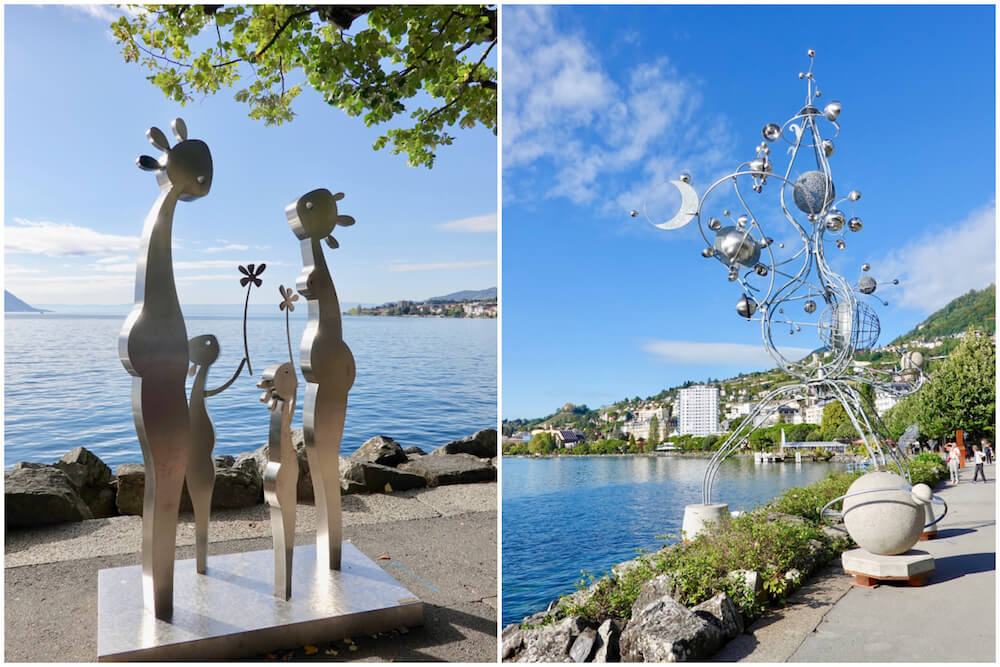 The area surrounding the Central Promenade is also home to various sculptures of all shapes and sizes, each of which having their own unique backstory. Try your luck and see how many you can spot!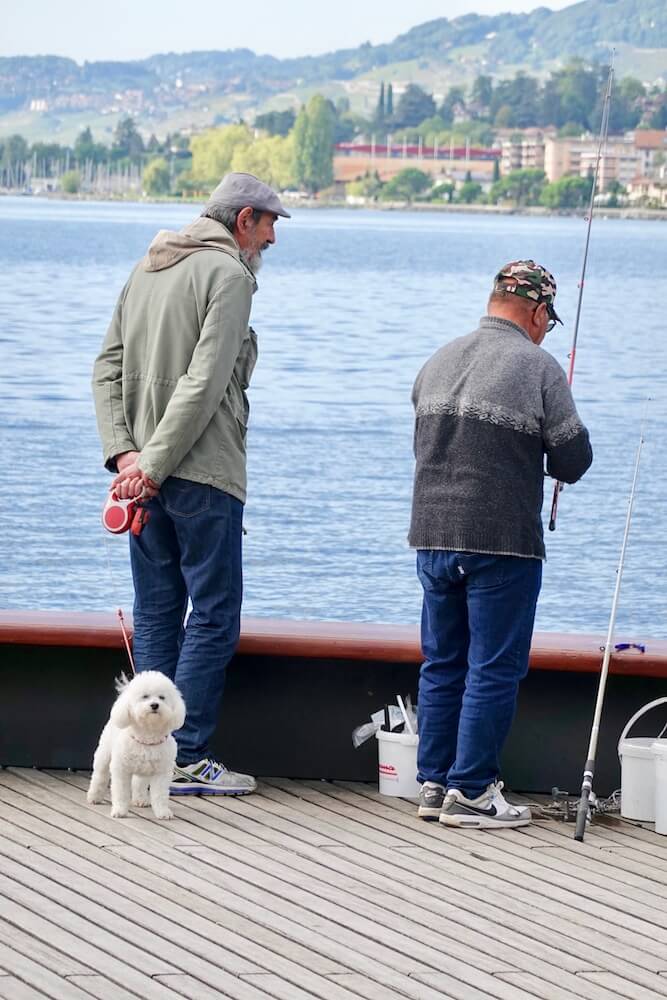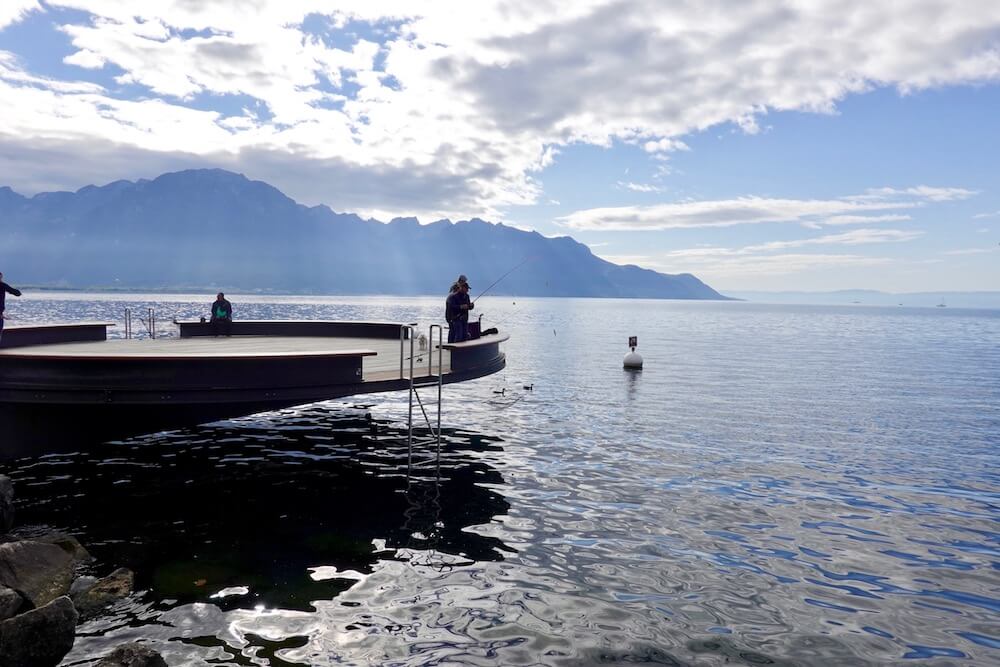 You'll also see several locals – and their furry friends! – trying their hand at a bout of fishing. Buskers fill the air with lilting music as birds fly overhead; it's the perfect close to the day.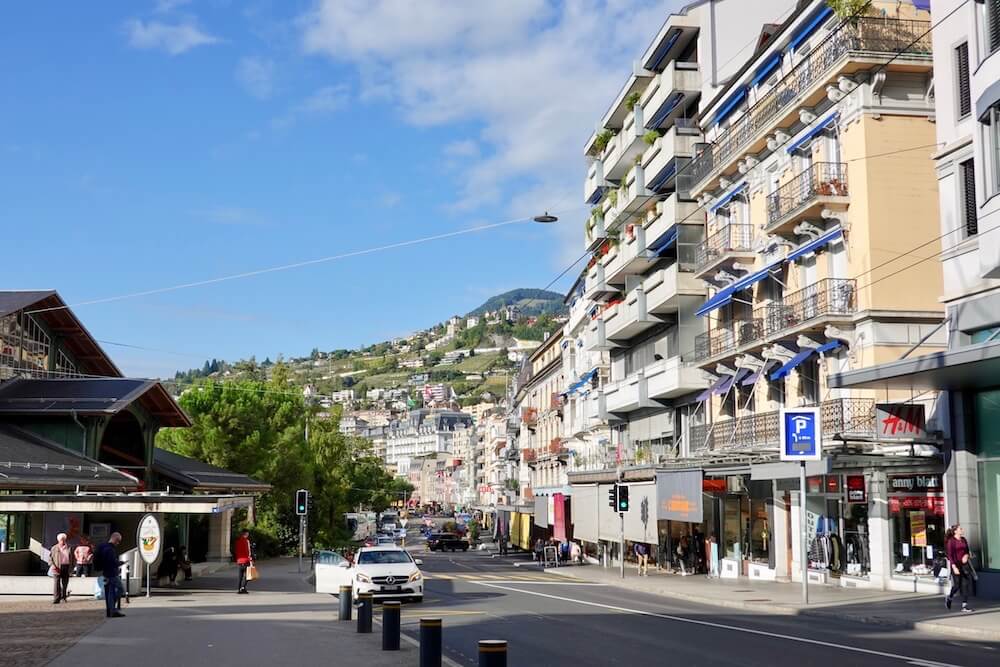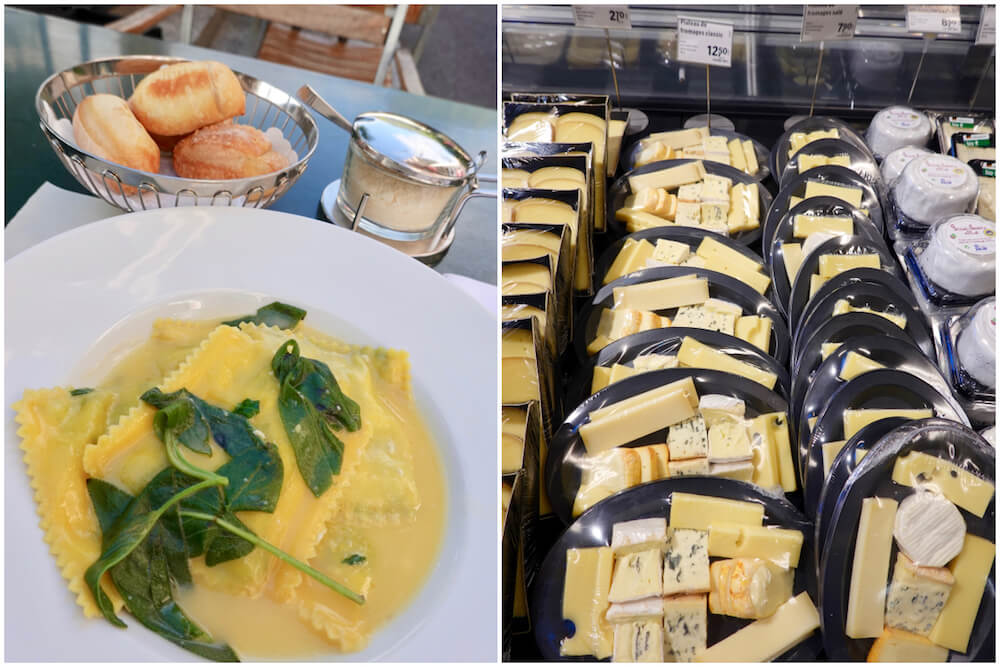 The lake promenade is a great place to catch the sunset, so do hang around till then. If you still have time to kill before dusk, you can choose to have a quick look around the shops or grab a bite at one of the many restaurants. There are also a couple of supermarkets should you wish to grab a snack or stock up on supplies.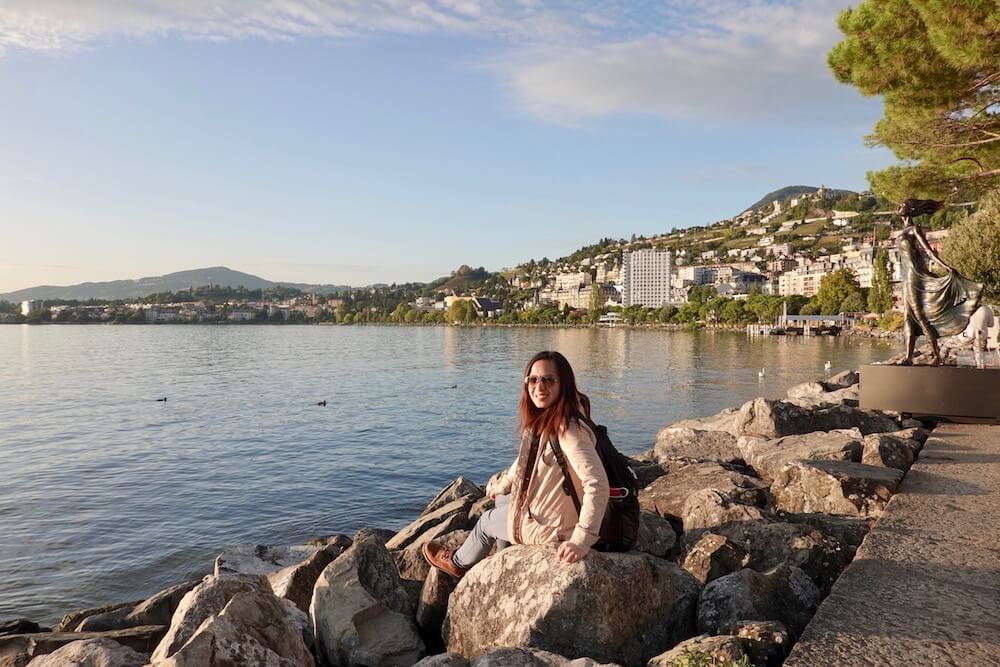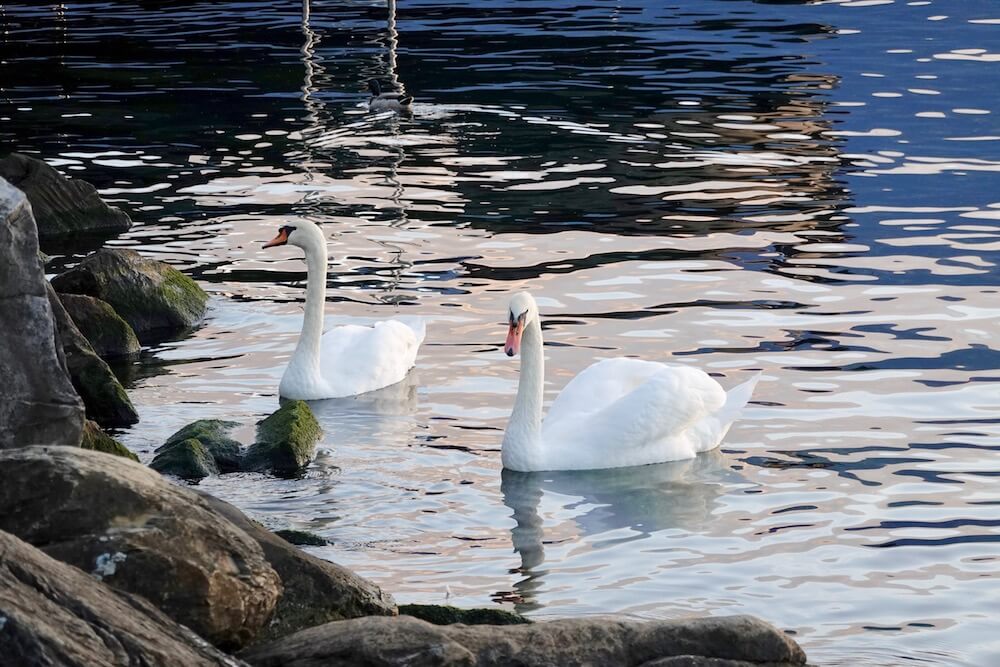 Grab yourself a premium seat – either on the rocks or any of the surrounding benches – with an obstructed view and a couple of feathered friends. And just wait for the magic to happen!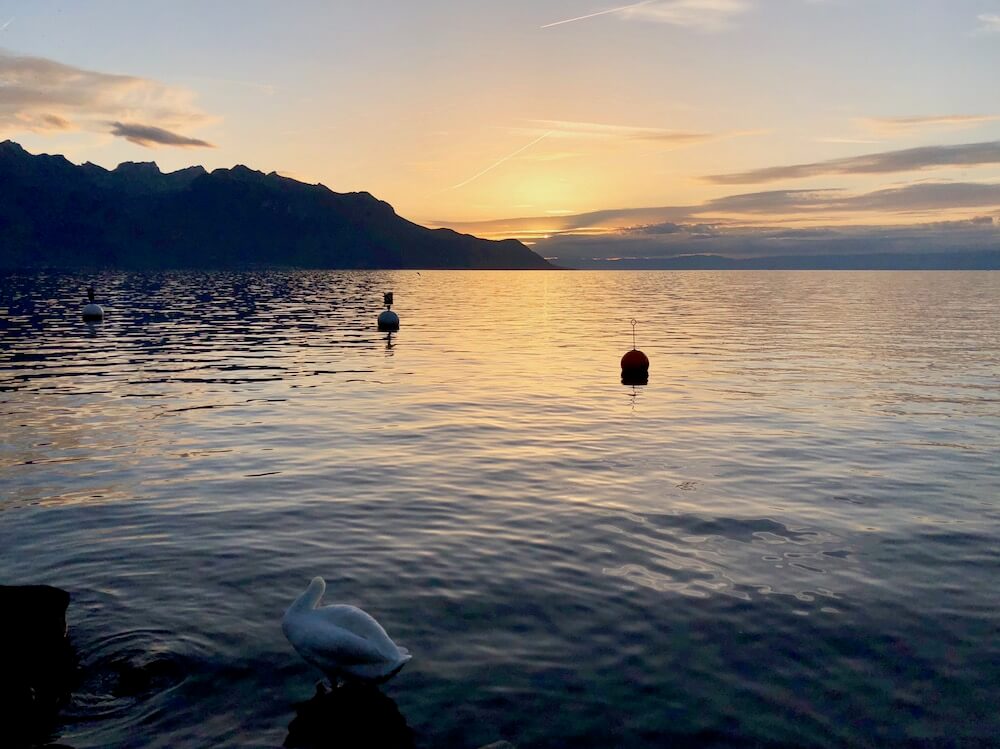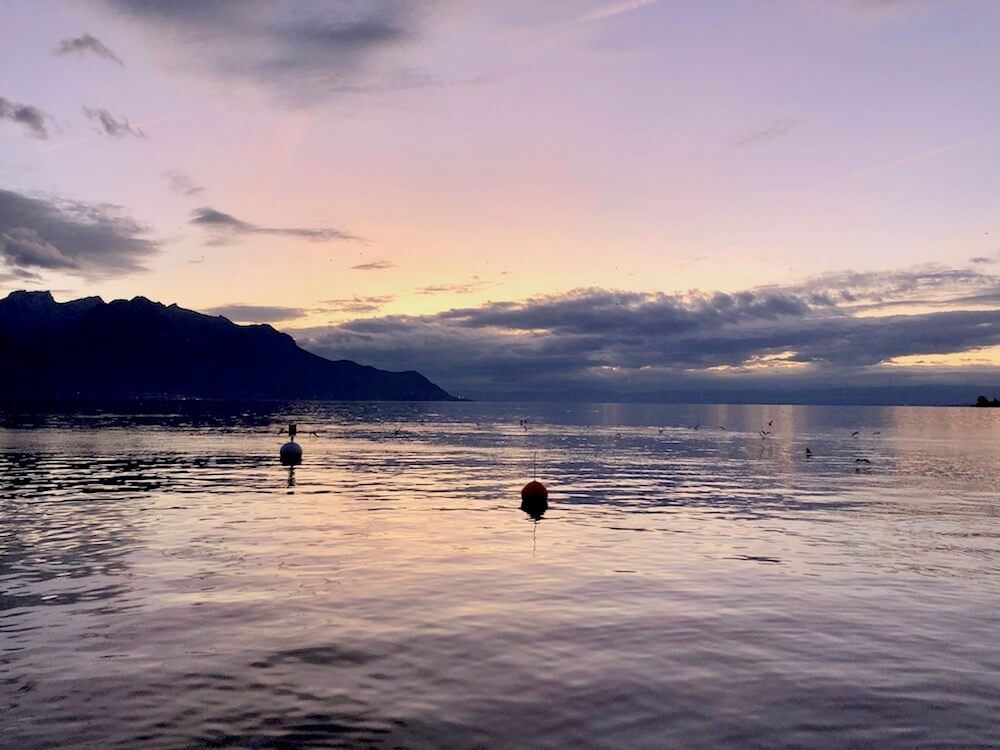 Watch as the skies are first painted a glowing yellow and orange, before giving way to pastel hues of pink and purple.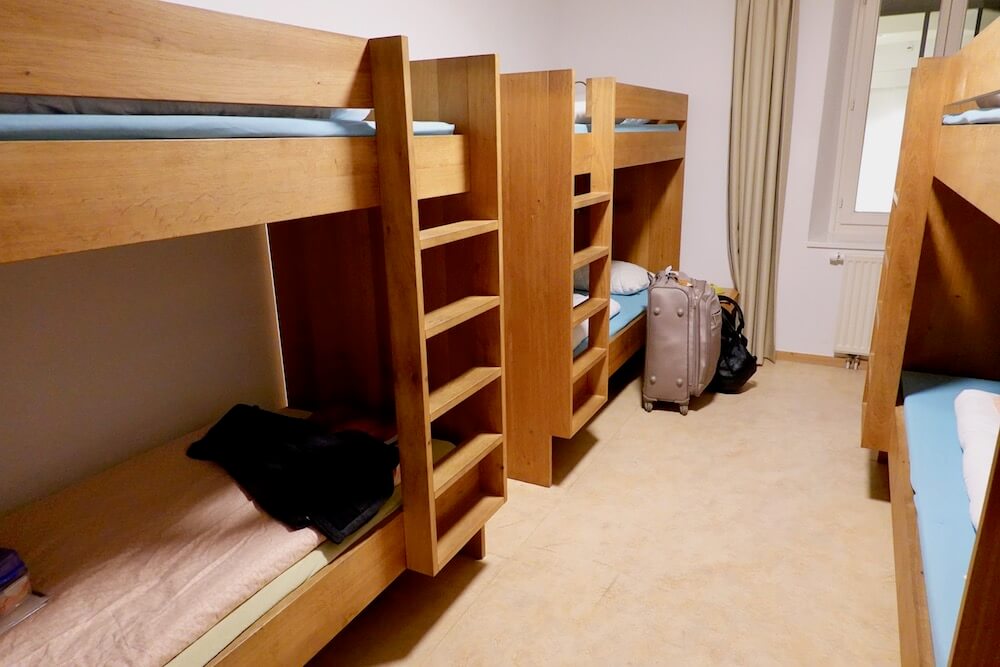 After the sun has set completely, either grab dinner (if you haven't already eaten) or head back to your accommodation for the night. There are plenty of accommodation options, albeit mostly on the pricier side.
A more affordable option would be Montreux Youth Hostel, which can be reached within a 30-minute walk from the Central Promenade. You can also choose to take a bus from the Central Promenade or main train station – this will only take you about 10 minutes. The Montreux Youth Hostel will give you a free transport card upon check-in, which you can use for unlimited bus rides! I stayed in a no-frills 6-bed female dorm, which was clean and comfortable.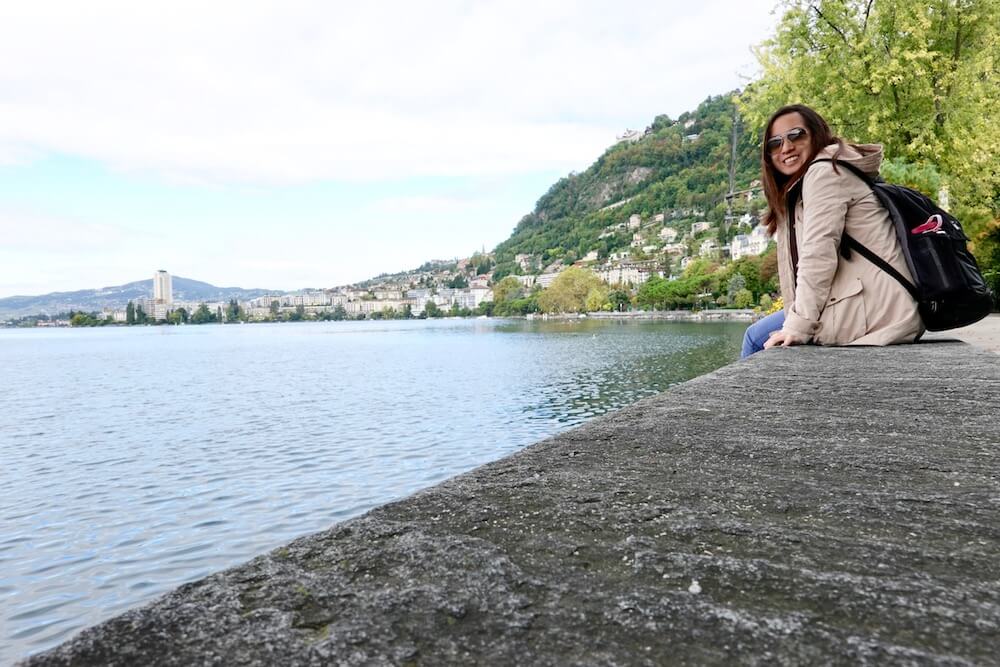 The best part about the Montreux Youth Hostel is that it's located along the lake, meaning that you'll be able to watch both the sunrise and sunset from just outside the hostel!
The next day, either visit Chateau du Chillon (if you didn't already do so the day before) or take a half-day trip to Vevey, which is located just a short 10-minute train ride from Montreux.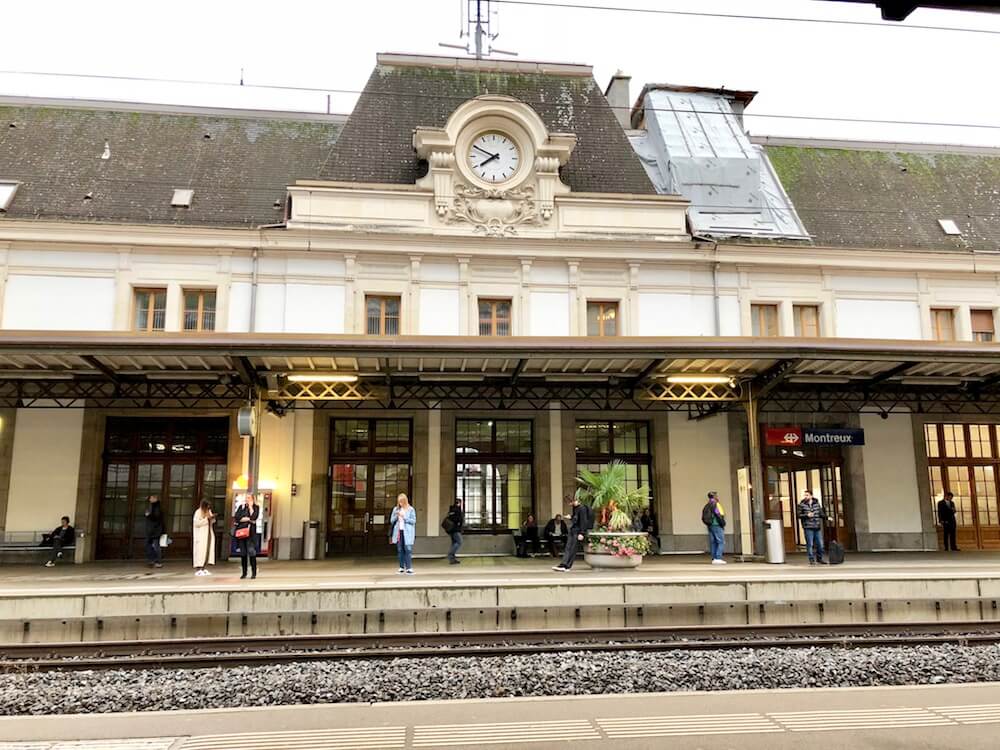 Once you're ready, hop onto a train at Montreux train station to your next destination.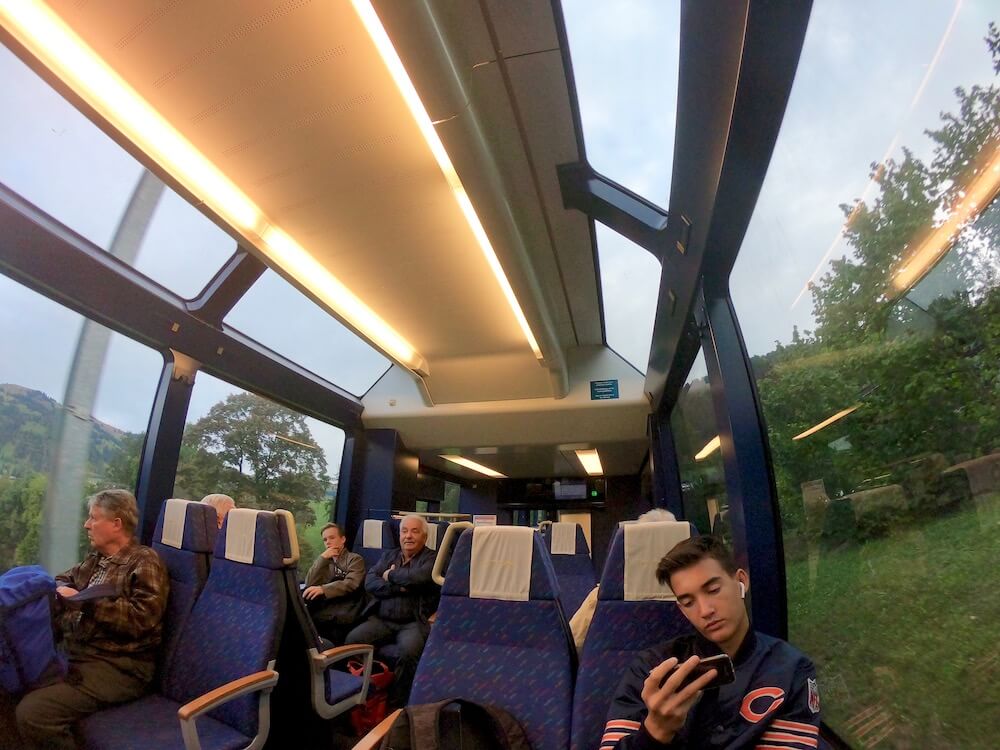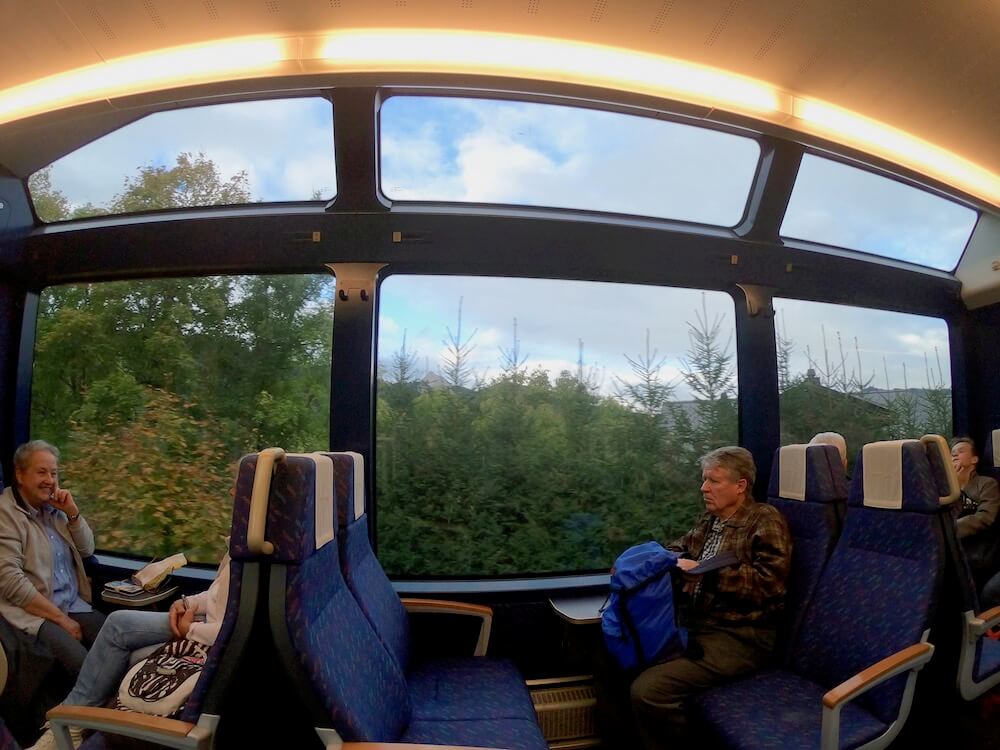 If you're heading towards Interlaken, part of your journey would be on the GoldenPass Panoramic Train. To enjoy this panoramic journey, ensure that you're approaching Montreux via Zweisimmen. You can also do the journey in the reverse direction, e.g. from Interlaken to Montreux. Au revoir!