Places to Visit in Montenegro
Nestled in the Balkans along the Adriatic coastline, Montenegro is a destination that hasn't quite caught up with the rest of Europe yet. Indeed, it's a country that's still blissfully undiscovered by the usual hordes of tourists, allowing you to experience a charming blend of scenery, culture and architecture – all without breaking the bank.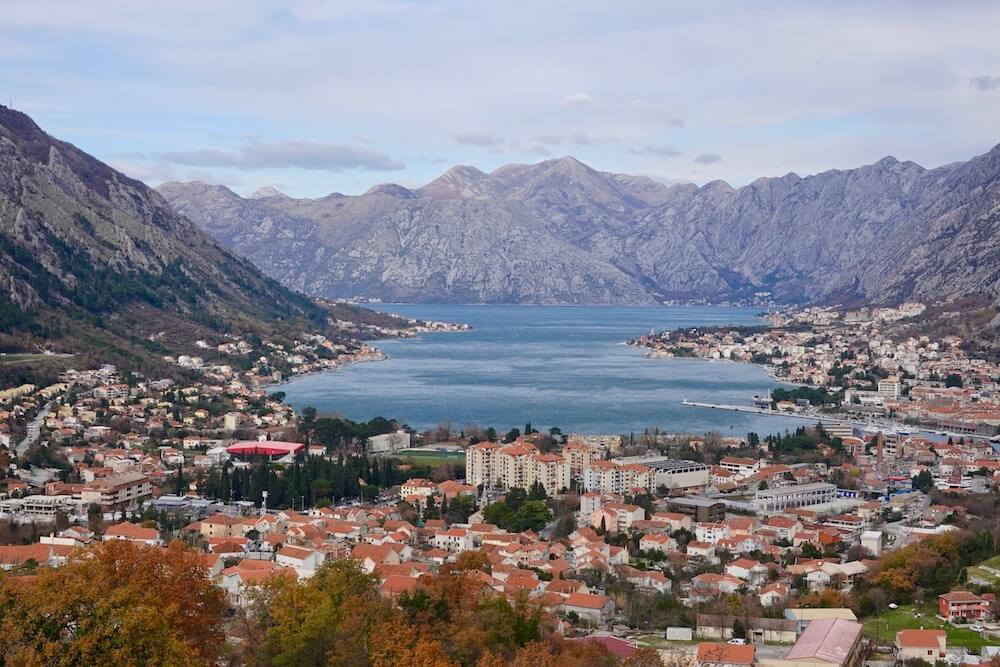 In fact, ask around and not many can tell you where Montenegro is. Located next to Croatia and opposite of Italy, the highlight of the country would be the Bay of Kotor, a sparkling reserve of water that sparkles in the sun. Known as Europe's southernmost fjord, the Bay of Kotor is home to multiple fortified cities, the most famous of which is the city of Kotor.
Here are 3 places – including Kotor! – to visit in Montenegro:
Perast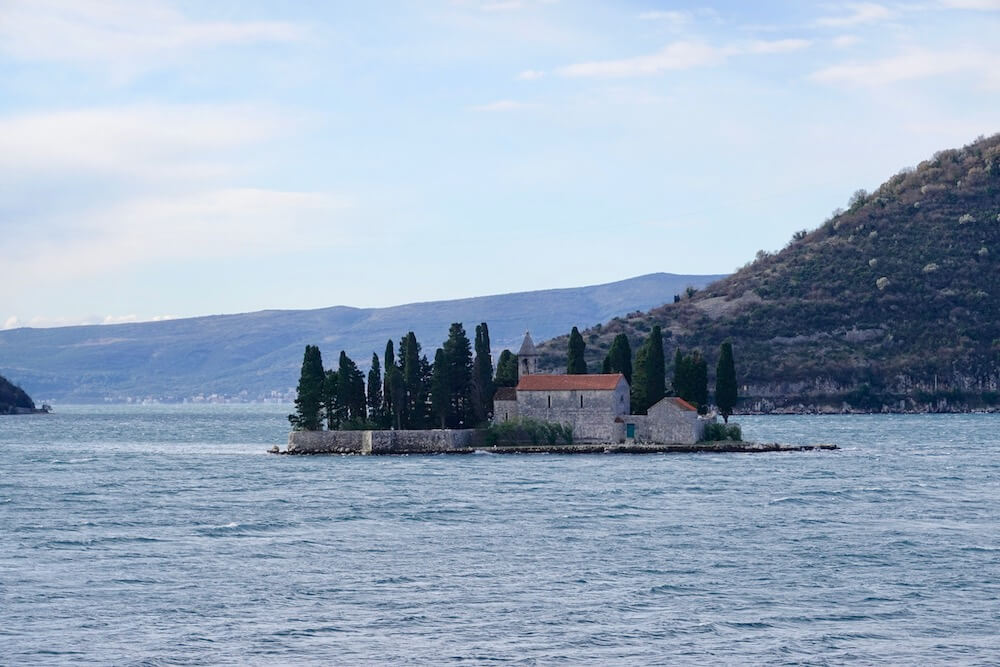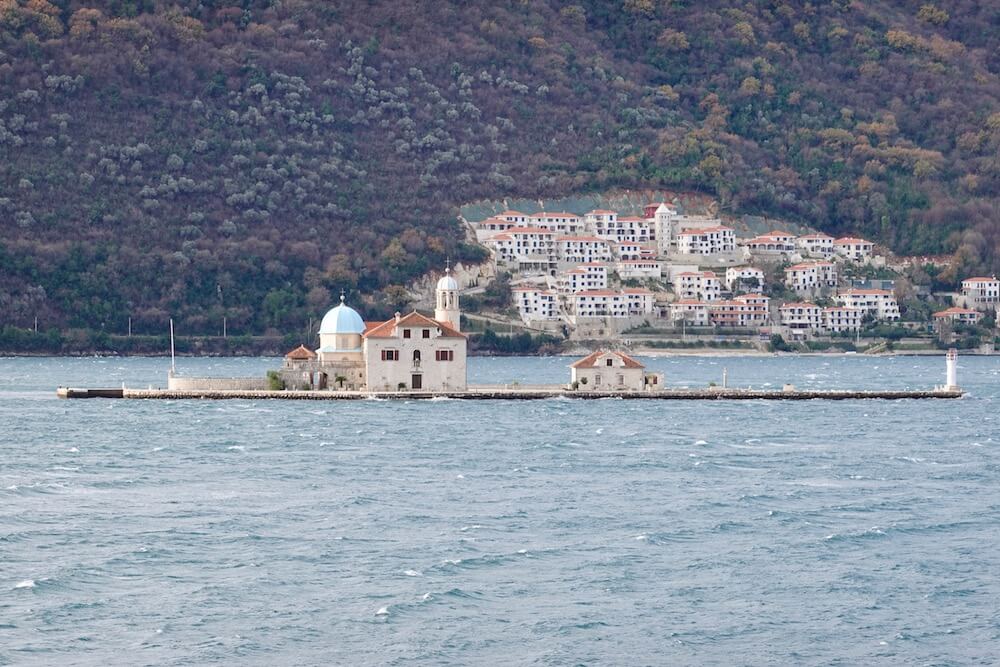 Perast is a quaint and idyllic town best known for being the gateway to two picturesque islands located 400 metres off the coast. These are called 'Our Lady of the Rocks' and 'St George', with a Benedictine monastery and Catholic church perched on each island respectively. The 'St George' island isn't open to the public but regular boats to the 'Lady of the Rocks' run from 9am to 5pm daily from Perast, with a return fare of EUR5 (~SGD8) per person.
'St George' is a natural islet, while 'Our Lady of the Rocks' was artificially constructed. This was done by sinking and piling up captured ships with rocks. Interestingly, locals add to these rocks every year during a festival by throwing rocks into the water, all in a bid to keep the island afloat.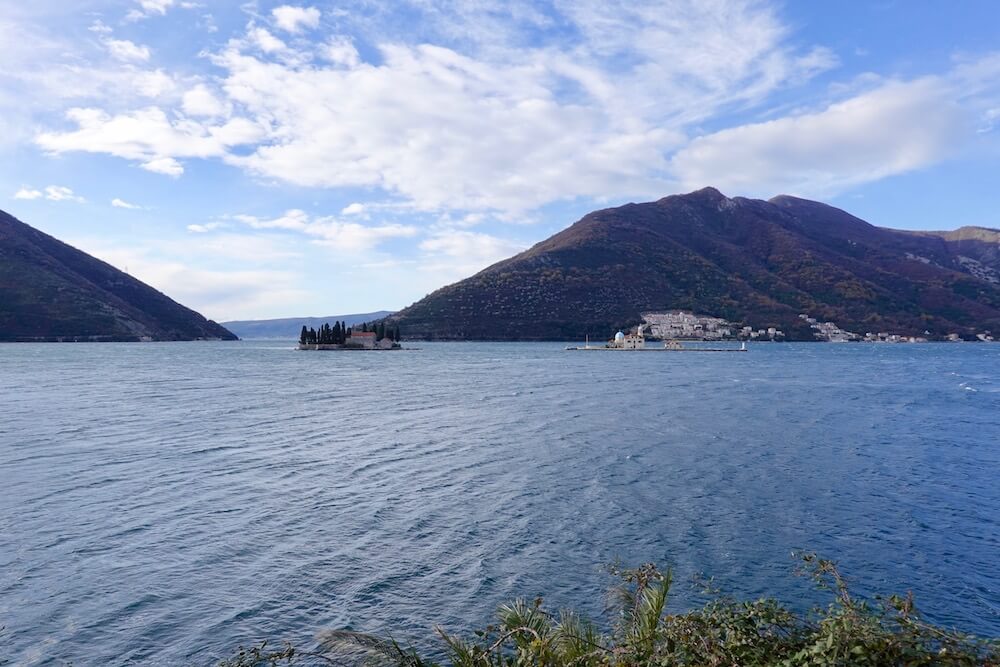 With a mere population of fewer than 300 people, the town only spans one kilometre in length from end to end. It only has one main street but is home to a whopping 16 churches! Due to its location facing the narrow entrance of the Bay of Kotor, Perast was once an established maritime port. For a splendid view of the town and the Bay of Kotor, climb up the 55-metre tall Bell Tower that's connected to the Church of St. Nicholas.
Kotor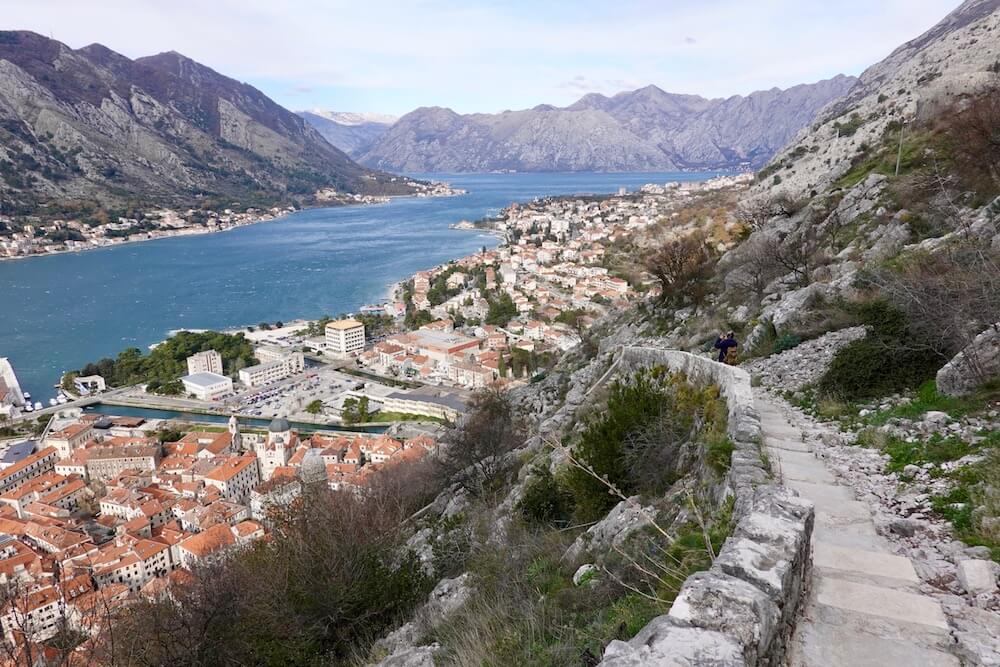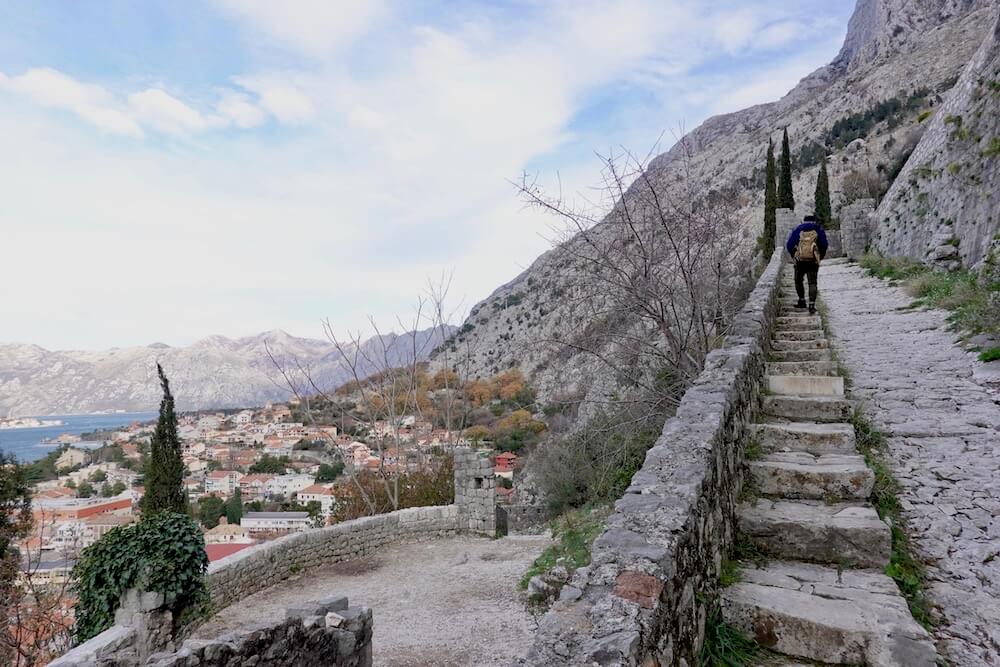 The UNESCO World Heritage site of the old town of Kotor is quite possibly the highlight of Montenegro. The old town is surrounded by five kilometres of city walls; a popular thing to do would be to climb these walls, where a total of 1, 355 steps and multiple switchbacks will bring you to the Castle of San Giovanni that stands sentinel at the top.
Read: Explore Kotor, A Fairytale Medieval Town in Montenegro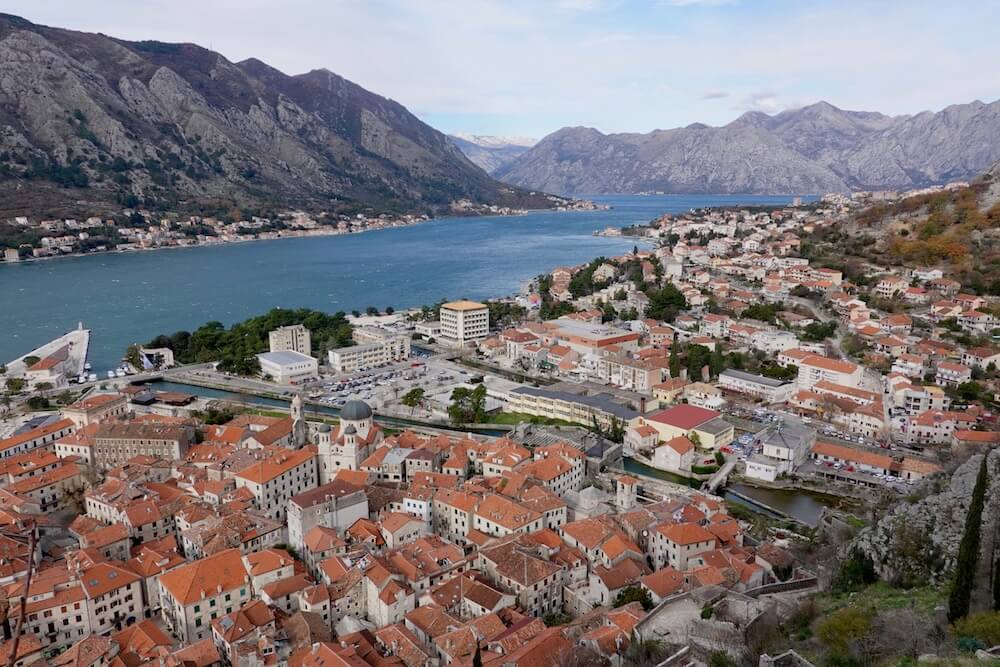 The climb may leave you feeling breathless at parts but persevere and you'll be rewarded with gorgeous views along the way.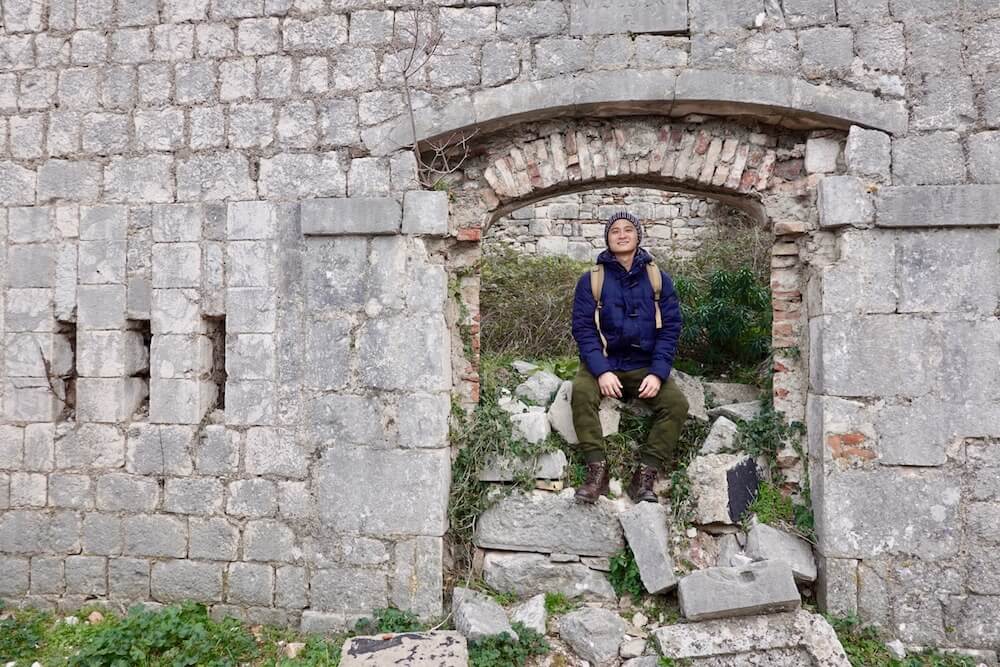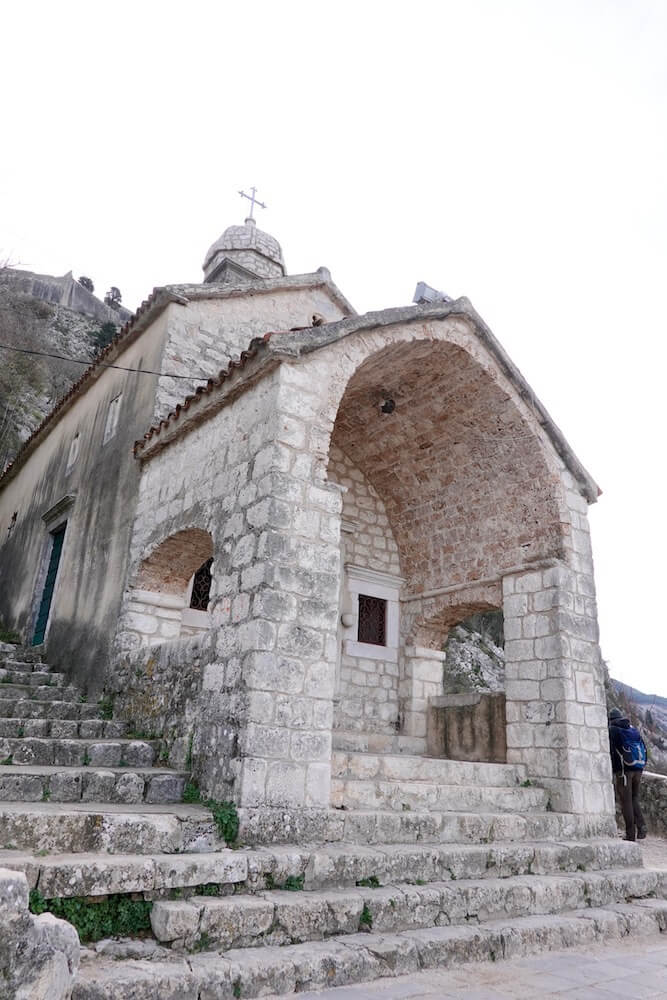 The way up is also peppered with building ruins, as well as a 15th-century church.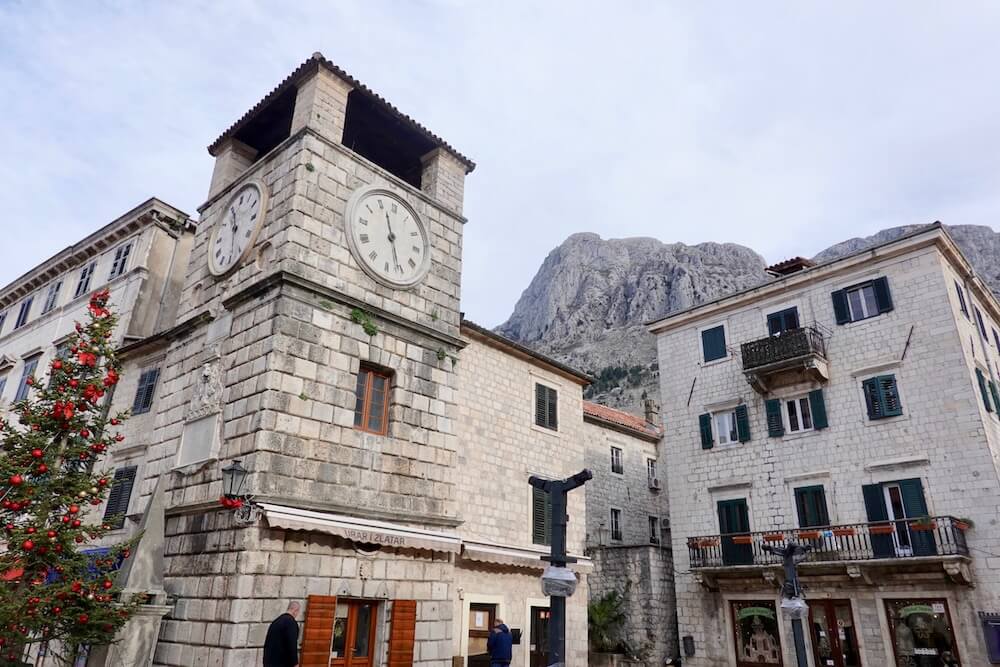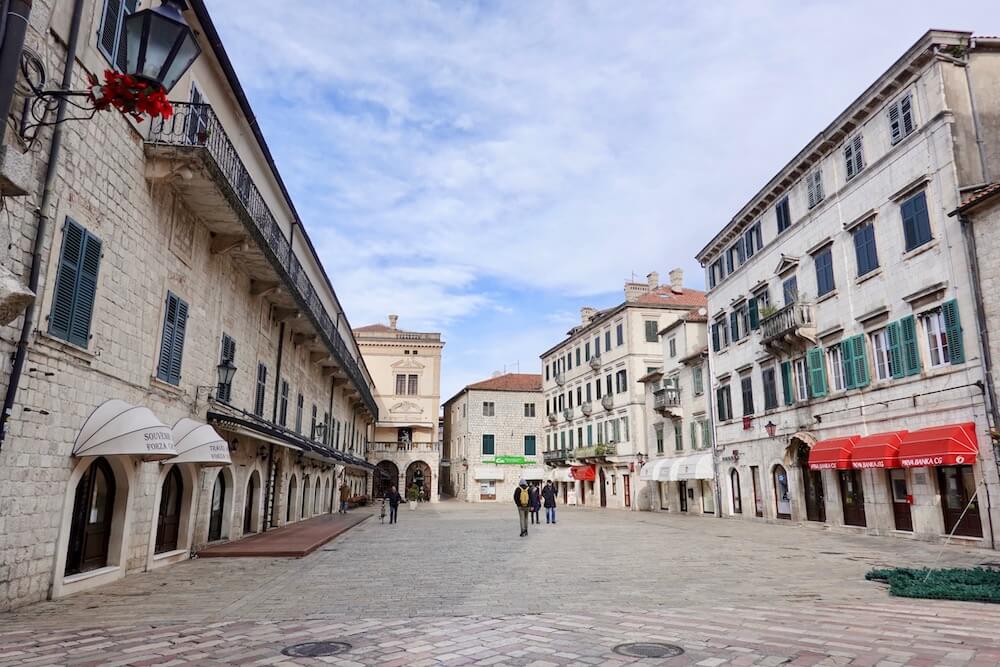 The old town itself comprises a delightful maze of boutique shops, museums, restaurants and cafés. Most travellers choose to base themselves in Kotor if they're planning to spend a few days exploring Montenegro.
Budva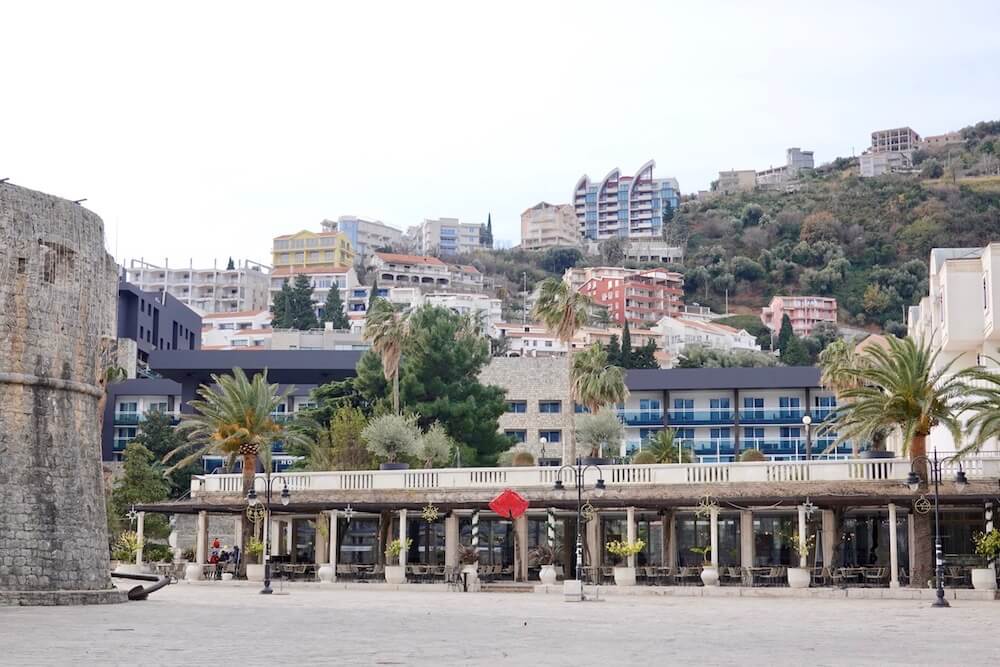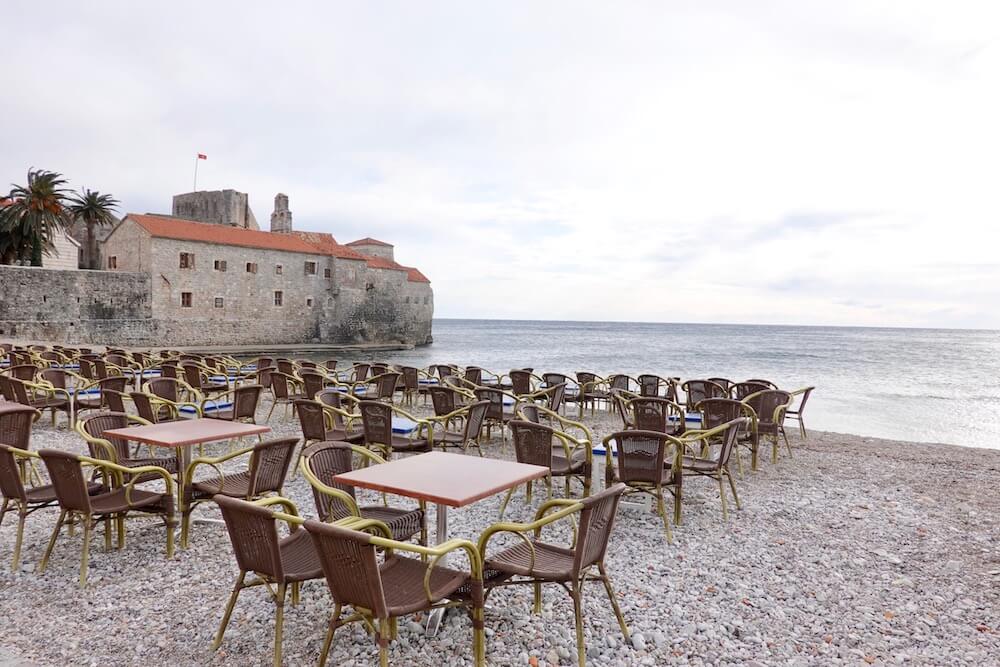 Come summer every year, Budva transforms into the pulsating heart of Montenegro. A coastal tourist resort, Budva boasts multiple bars, nightclubs and pristine beaches. In fact, there are almost 35 beaches in the Budva area! Numerous music events and theatre performances are held in the summer, which are centred around the main promenade.
I visited during the low season of December, where everything was pretty much shut down. However, visit during peak season to experience the 'Miami of Montenegro', where everything screams loud and flamboyant!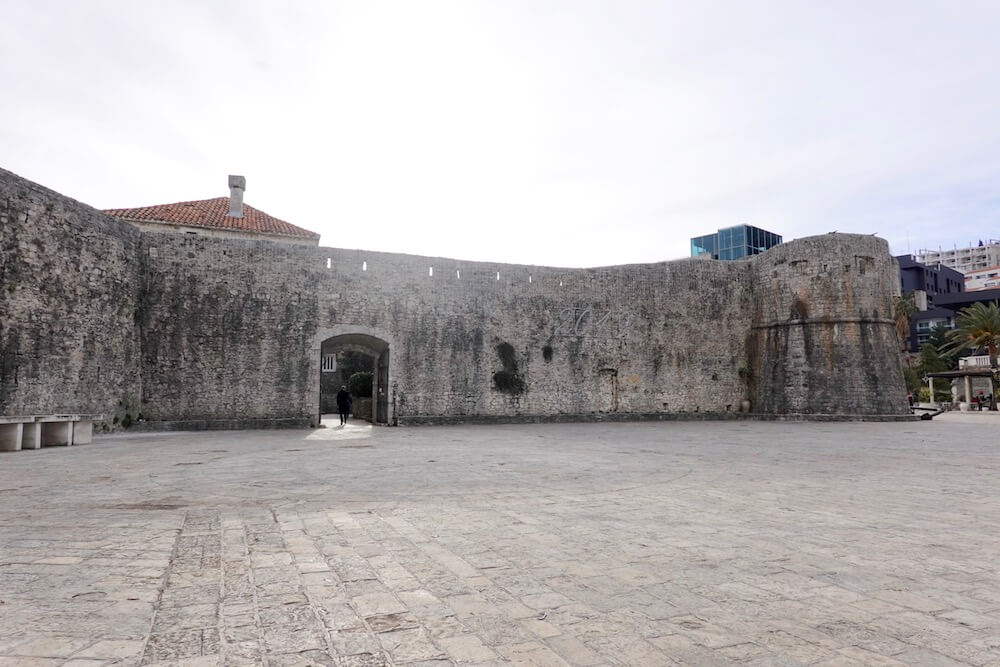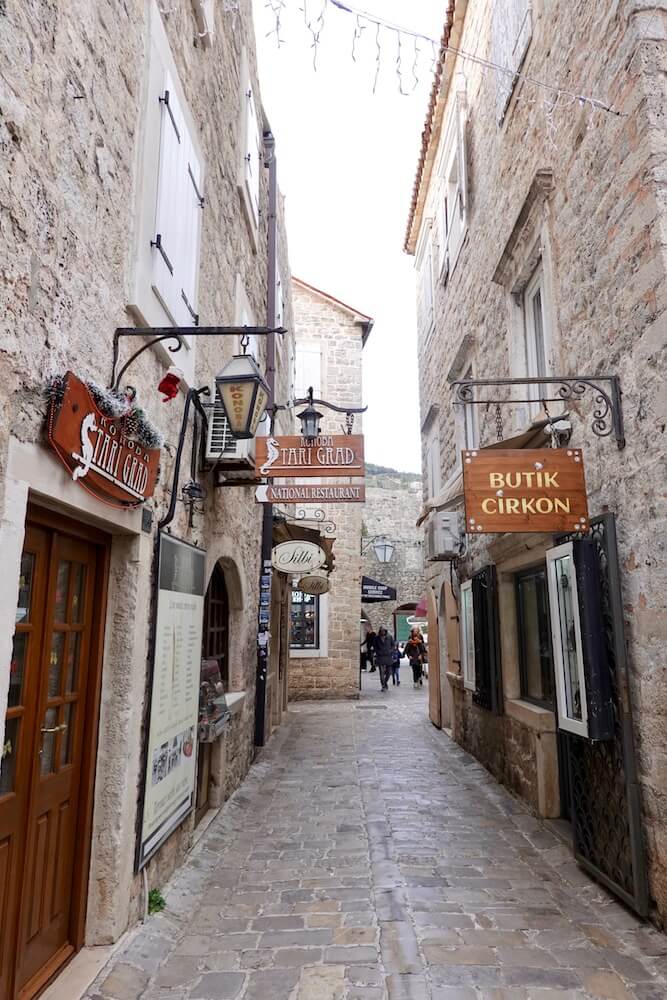 Wander around the fortified Old Town, where time seems to stand still.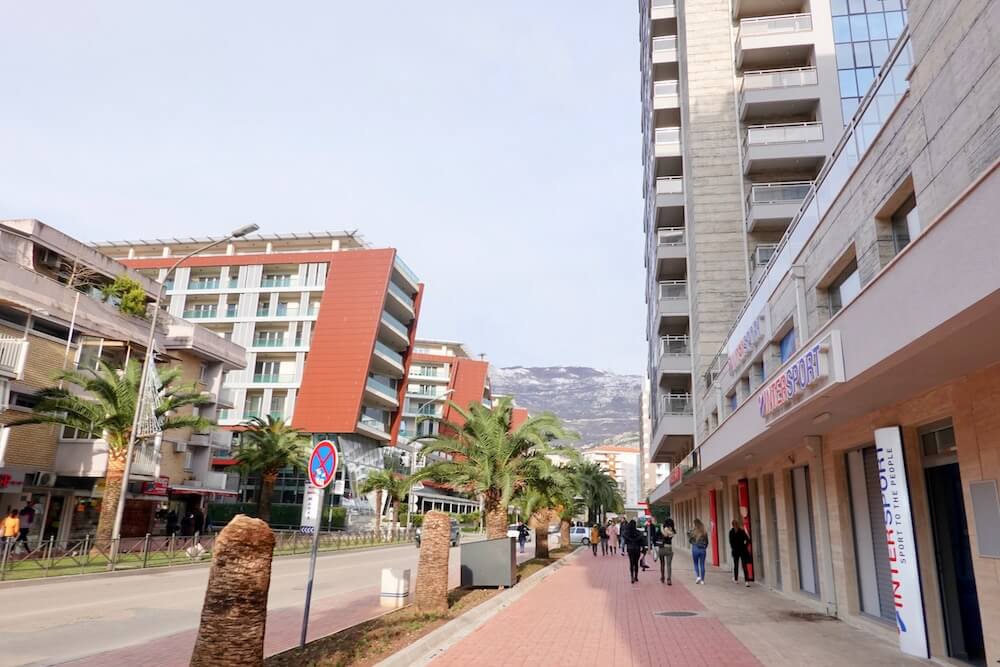 Budva is also home to shopping malls, high-rise apartments and shops peddling luxury goods, which are a stark contrast to the nostalgic Old Town.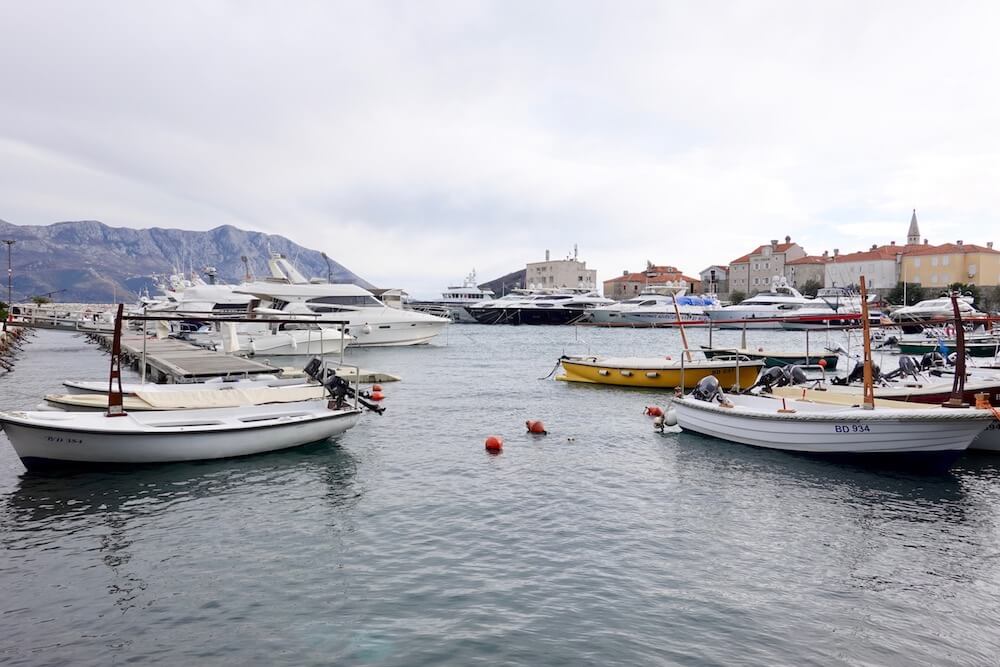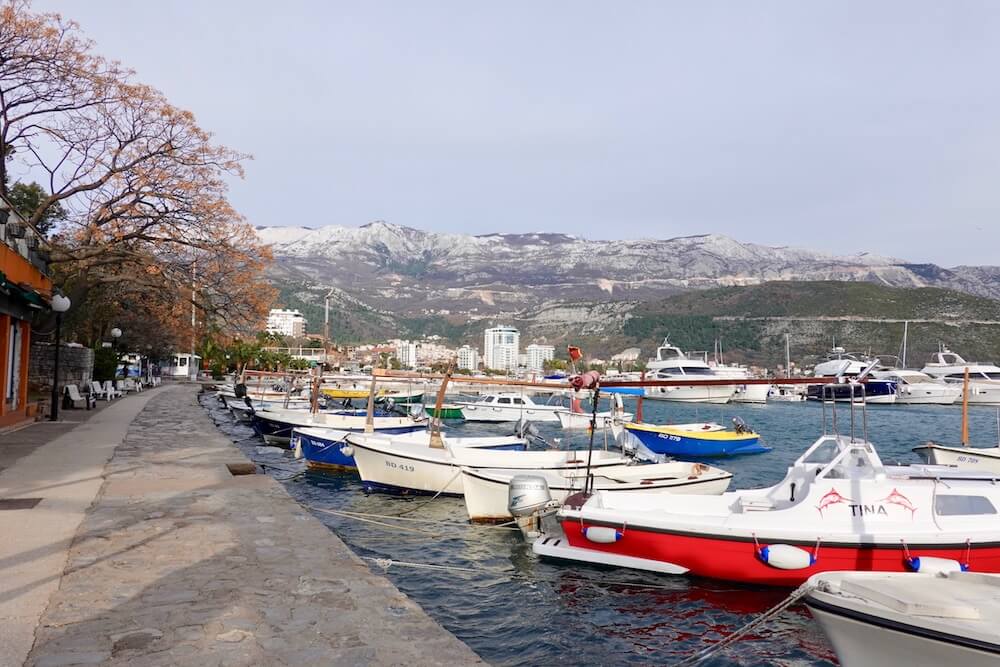 The old town is next to the marina, which is full of yachts that belong to the affluent.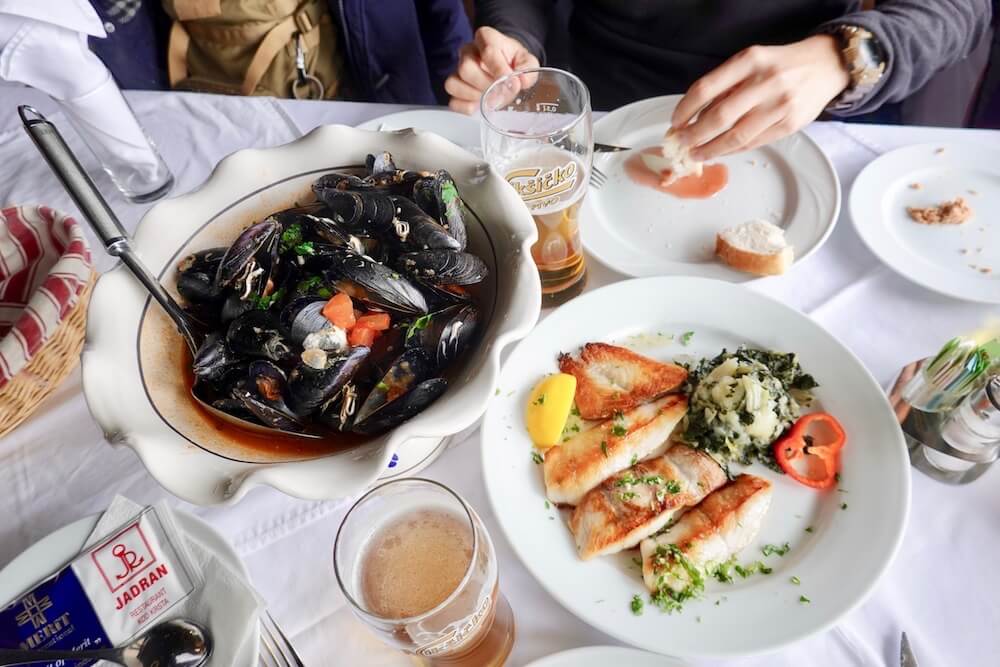 Don't forget to indulge in a good seafood meal, where the prices here in Montenegro are significantly lower than those in neighbouring Croatia.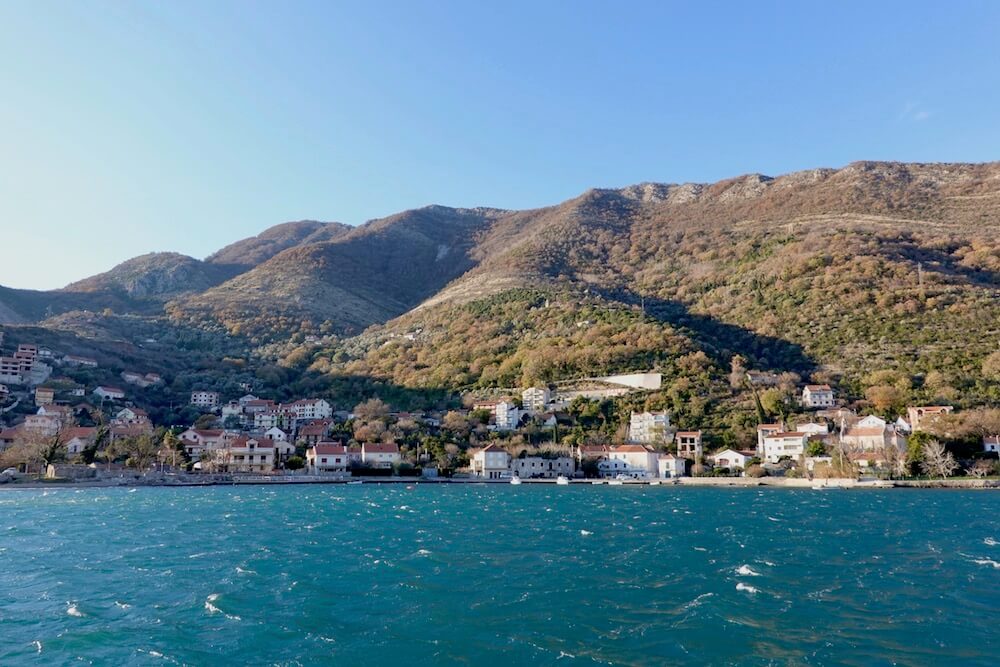 In fact, these three places are located so close to each other that they can be seen on a day trip from Dubrovnik, Croatia. If you're planning to do just that, here's a rough road trip route that you can follow:
Dubrovnik to Perast: 1.5 hours
Perast to Budva: 40 minutes
Budva to Kotor: 27 minutes
Kotor to Lapetane: 20 minutes
Ferry from Lapetane to Kamenari: 10 minutes
Kamenari to Dubrovnik: 1 hour 10 minutes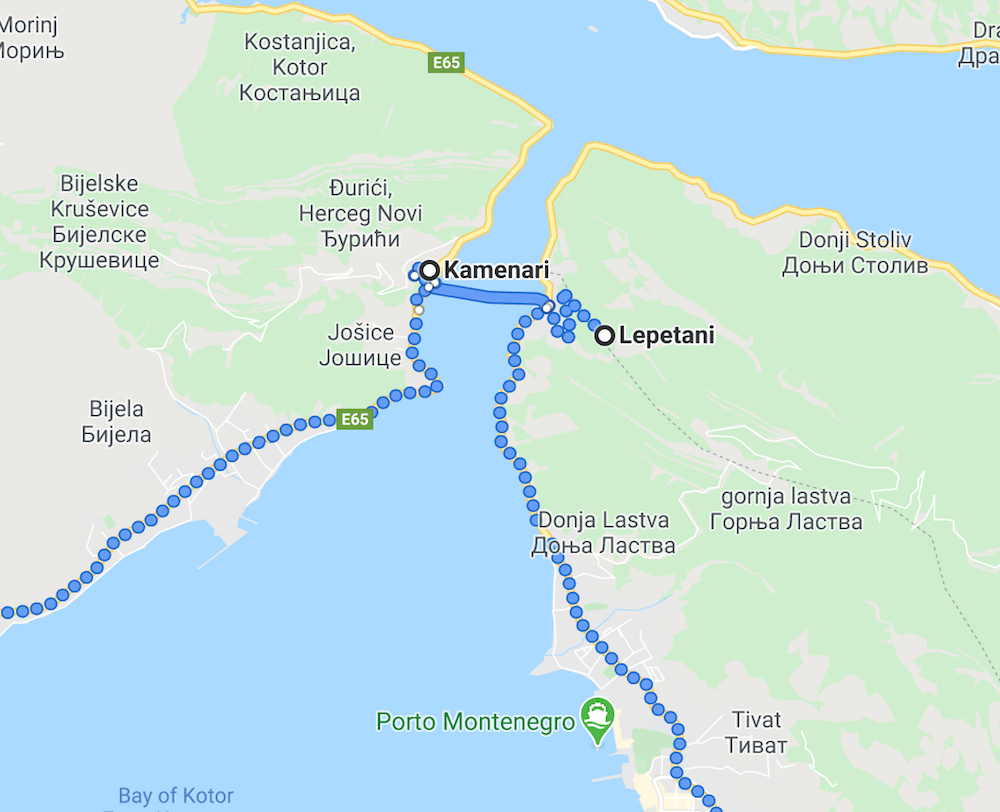 On your way back to Dubrovnik from Kotor, cut short the journey with a ferry ride from Lepetane to Kamenari. The ferry will take only 10 minutes, shaving about an hour off your travel time.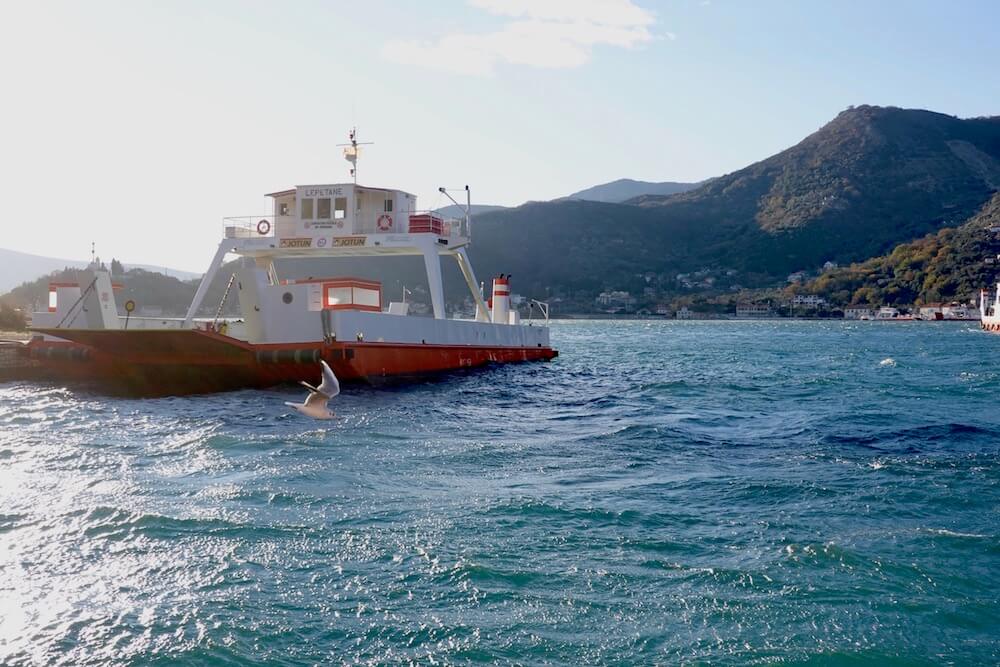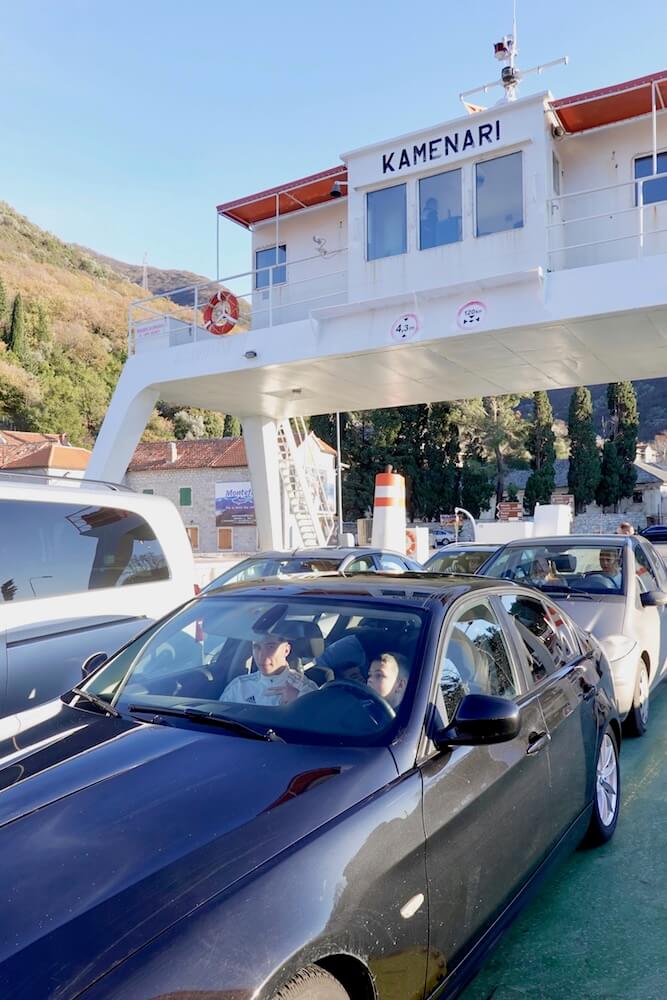 The ferry costs EUR1 (~SGD2) for bicycles, EUR2 (~SGD3) for motorcycles, EUR4.50 (~SGD7) for cars and vans, and is free for pedestrians. The ferry departs every 15 minutes or so.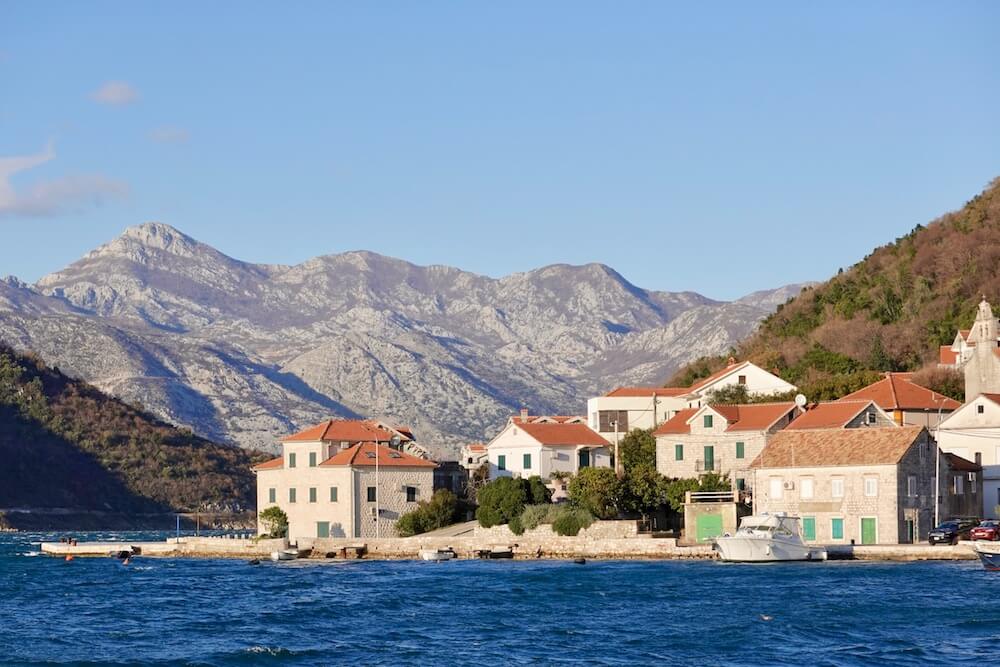 However, if you're visiting during peak season, do note that the border crossing between Croatia and Montenegro can get quite congested. Hence, do remember to factor in extra time for clearing the border!
What I enjoyed most about Montenegro was how untouched it all felt. I truly enjoyed the lack of tourists; it felt as if I had most of the sites all to myself, which is a rare luxury when travelling nowadays. However, I did visit in December so I can't say the same for the summer season!