Takamaru Sengyoten: A Value-For-Money Izakaya Specialising in Sashimi
In Tokyo, Tsukiji Fish Market (or the new Toyosu Fish Market) always hits the sweet sashimi spot. However, for those looking to save the trip down to the market, Takamaru Sengyoten is the next best thing. Run by a fishmonger, the no-frills izakaya purchases their seafood directly from the auction, as well as from fishermen all around Japan.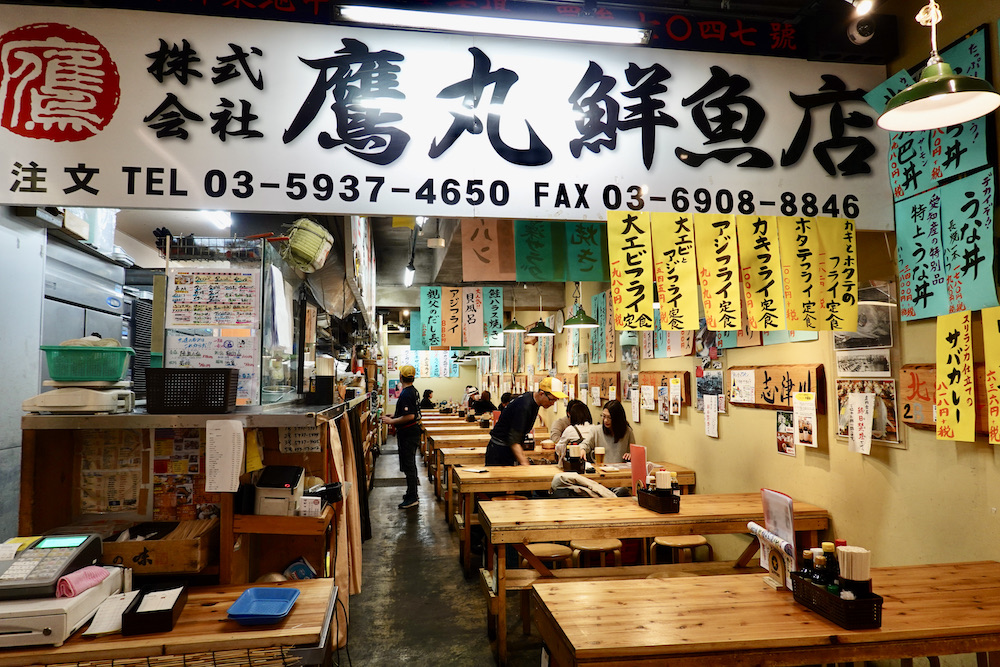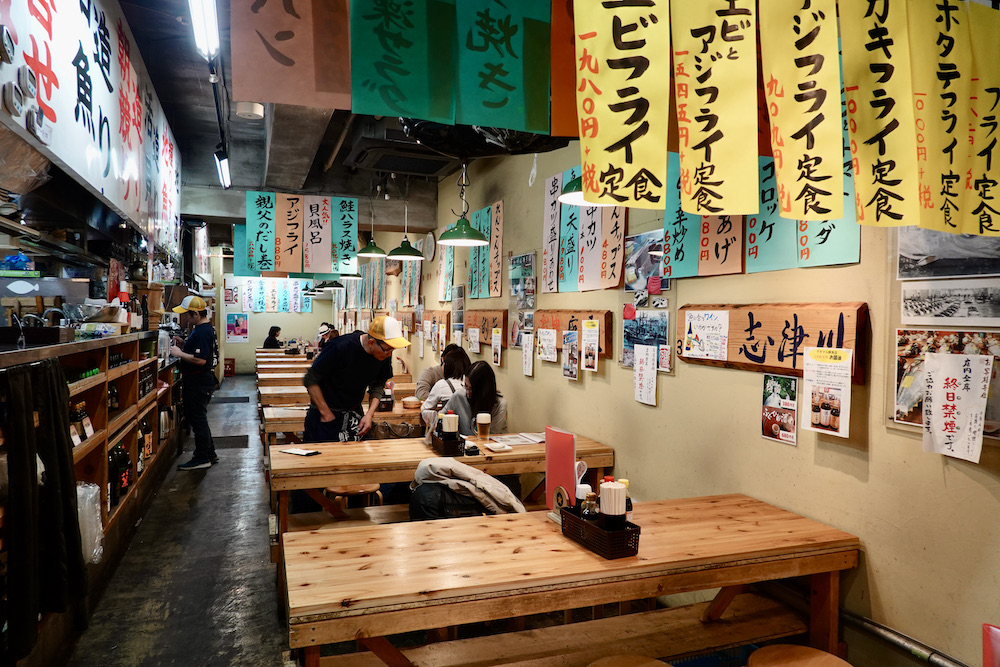 The first thing you'd notice is the colourful strips of paper adorning the wall: we're told that these are the prices for the day. As the seafood is sourced on a daily basis, the prices are based on how much it costs for the day.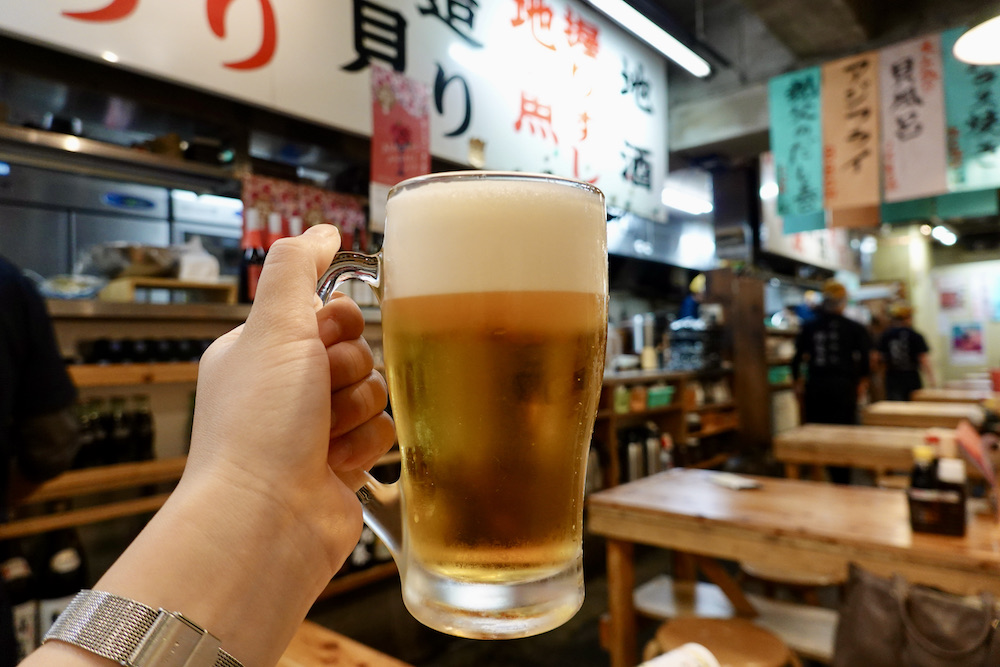 There are menus as well, but the prices are just a rough gauge. As an estimation, the sashimi bowls are usually priced from JPY980 (~SGD10). There are also sea grapes for JPY580 (~SGD6) and a tempura assortment for JPY1,580 (~SGD16) — best washed down by a mug of ice-cold beer for JPY300 (~SGD3).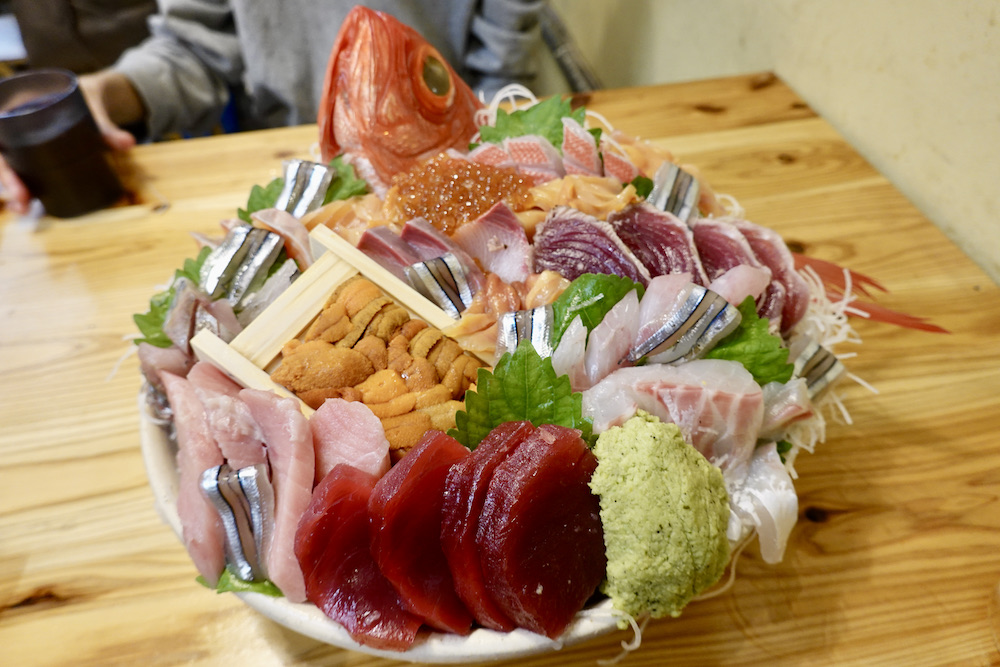 Feast your eyes (and stomachs!) on the "big super special sashimi assortment" for JPY4980 (~SGD50). The sashimi was thickly sliced and incredibly fresh; however, some of the fish (which we couldn't identify) did tend to be a little fishy. The platter changes every time, as the restaurant would usually serve whatever fish is in season.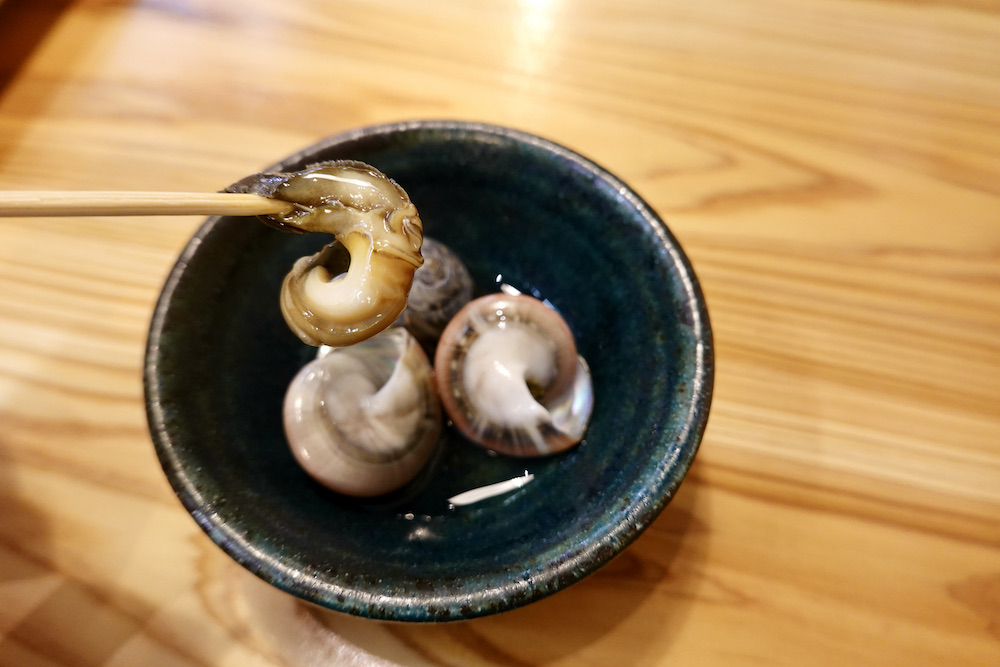 We were also served a small otoshi (appetiser covered in the table charge), that consisted of clams of some sort.
However, do note that as with typical izakayas, smoking is permitted in Takamaru Sengyoten. It hence might not be the best place if you're pregnant or have little kids in tow! Otherwise, Takamaru Sengyoten has a few outlets in Shinjuku, and is normally pretty crowded with locals. It's open from 11am to 11pm daily — perfect for a late-night sashimi fix!