Things to Buy from Bangkok, Thailand
First published on TripZilla.
Ah, Bangkok.
Many people venture to this renowned land of cheap shopping, yummy eats and plentiful booze, excited to see what's in store. How often have you listened to your fellow friends wax lyrical about their loots from Platinum Shopping Centre, or their bag of bargains from Chatuchak Market? However, cheap tops and dresses aside, here are 17 things you should never leave Bangkok without.
Food
"The way to a man's heart is through his stomach." Indeed, be sure to check out these yummy foods that are bound to please both men and women alike.
1. Instant Phad Thai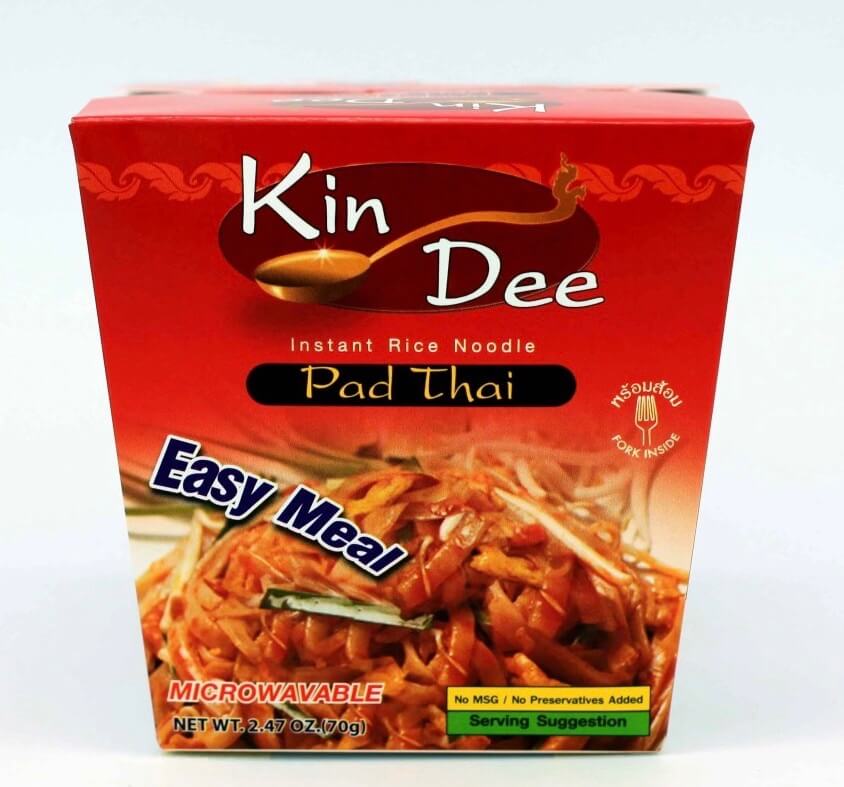 Image credit: Kin-Dee
Phad Thai is one of Thailand's local delicacies and is immensely popular among tourists and locals. It's commonly found in many restaurants across Bangkok or even at the countless street stalls everywhere you go. Now you can bring a taste of Thailand home with you – just add hot water and voila! Steaming hot delicious Phad Thai, ready in seconds. 
2. Mama Tom Yum Noodles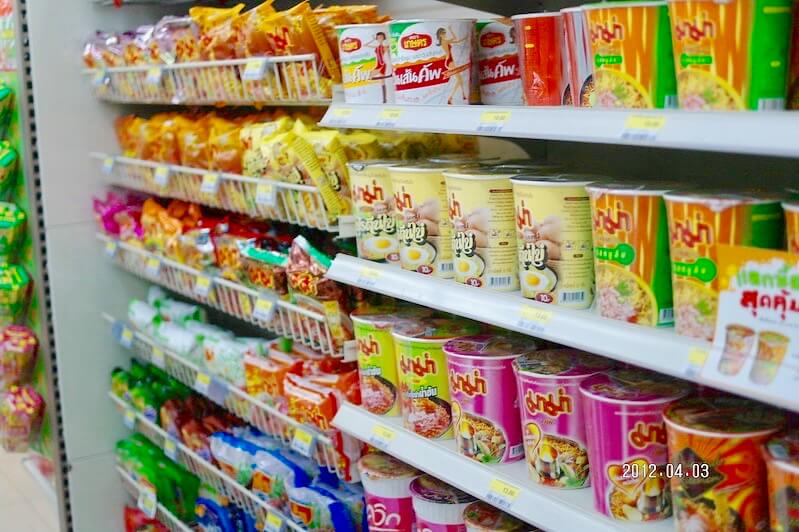 Image credit: Twentyfour Students
Similar to the Instant Phad Thai, the MAMA brand of Instant Noodles has taken Bangkok by storm. Best liked for its Tom Yum Flavour, MAMA instant noodles come in small plastic packets that are easy to pack into your suitcase. The Tom Yum flavored noodles are super shiok, add a fried egg on top for extra oomph.
3. Fried Shallots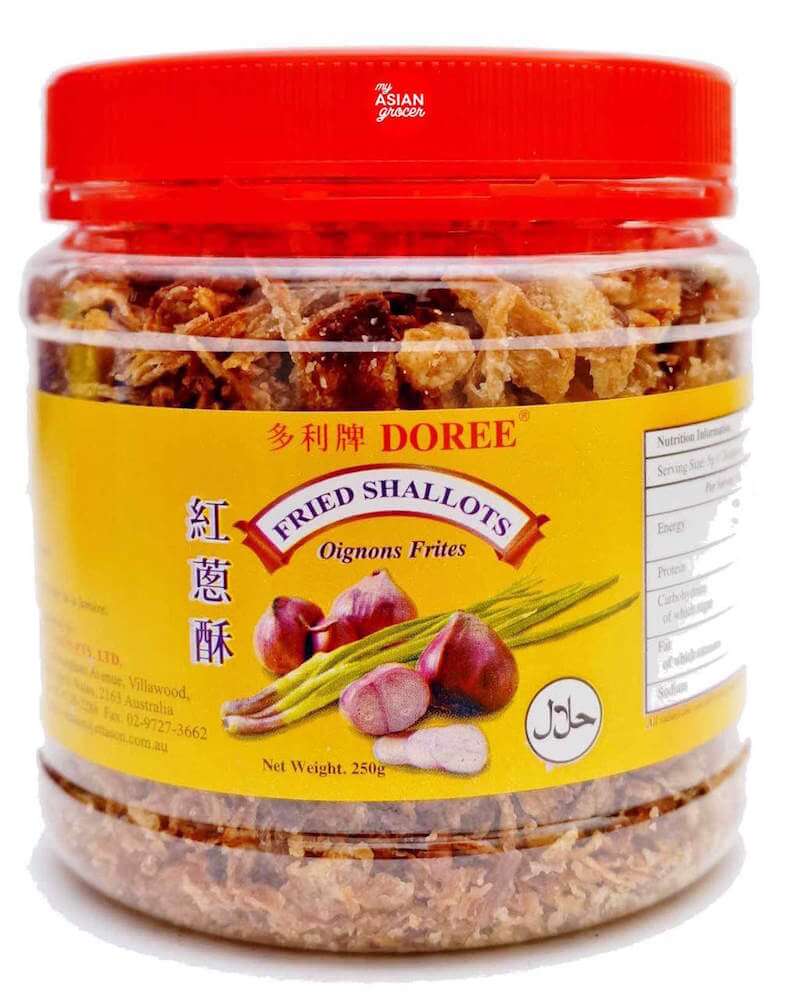 Image credit: My Asian Grocer
Fried shallots are unfortunately often overlooked but they make a great sweet and savory condiment for various dishes. It can be bought at extremely cheap prices in Bangkok's markets or supermarkets, adding to its recent popularity among tourists.
4. Bento Squid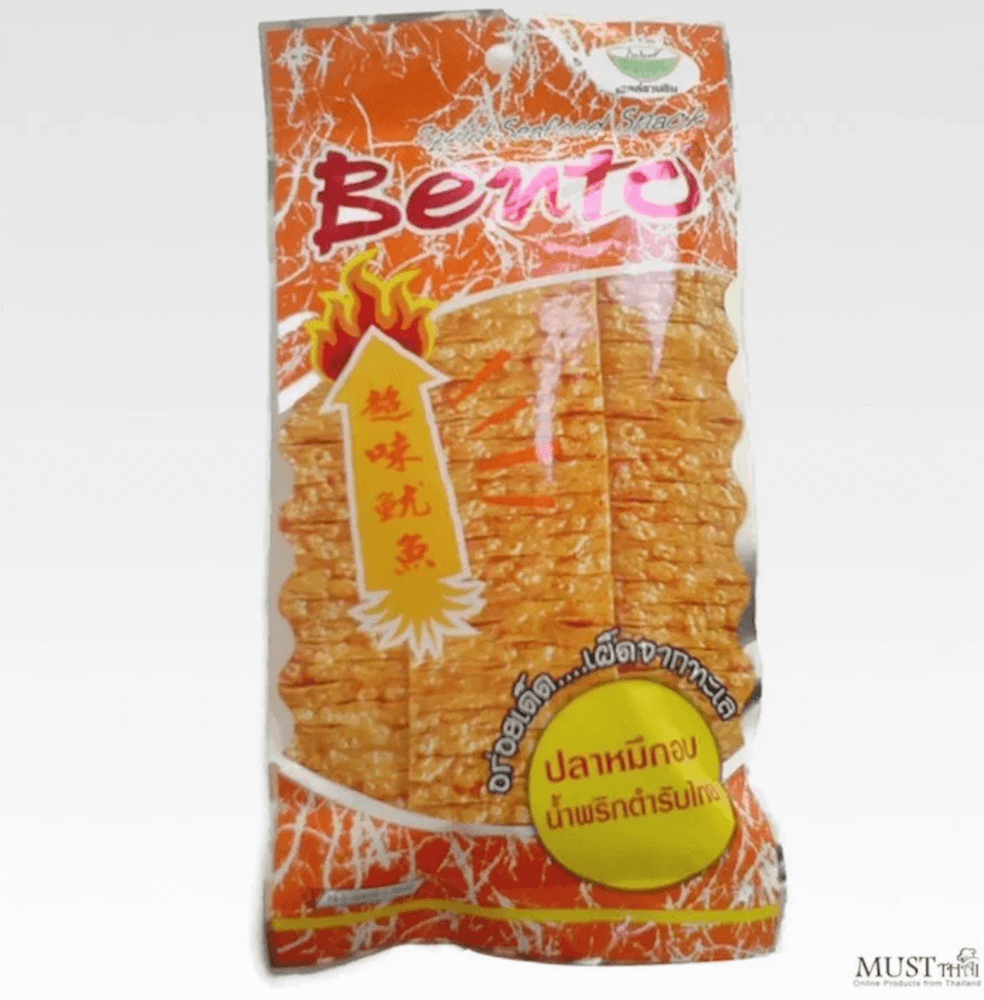 Image credit: Must Thai
Bento Squid is one of Thailand's most popular snacks, known for being "Super Shiok Spicy!". It has a really strong squid taste, so if you're not a fan of squid, this snack isn't for you! 
5. Koh-Kae Peanuts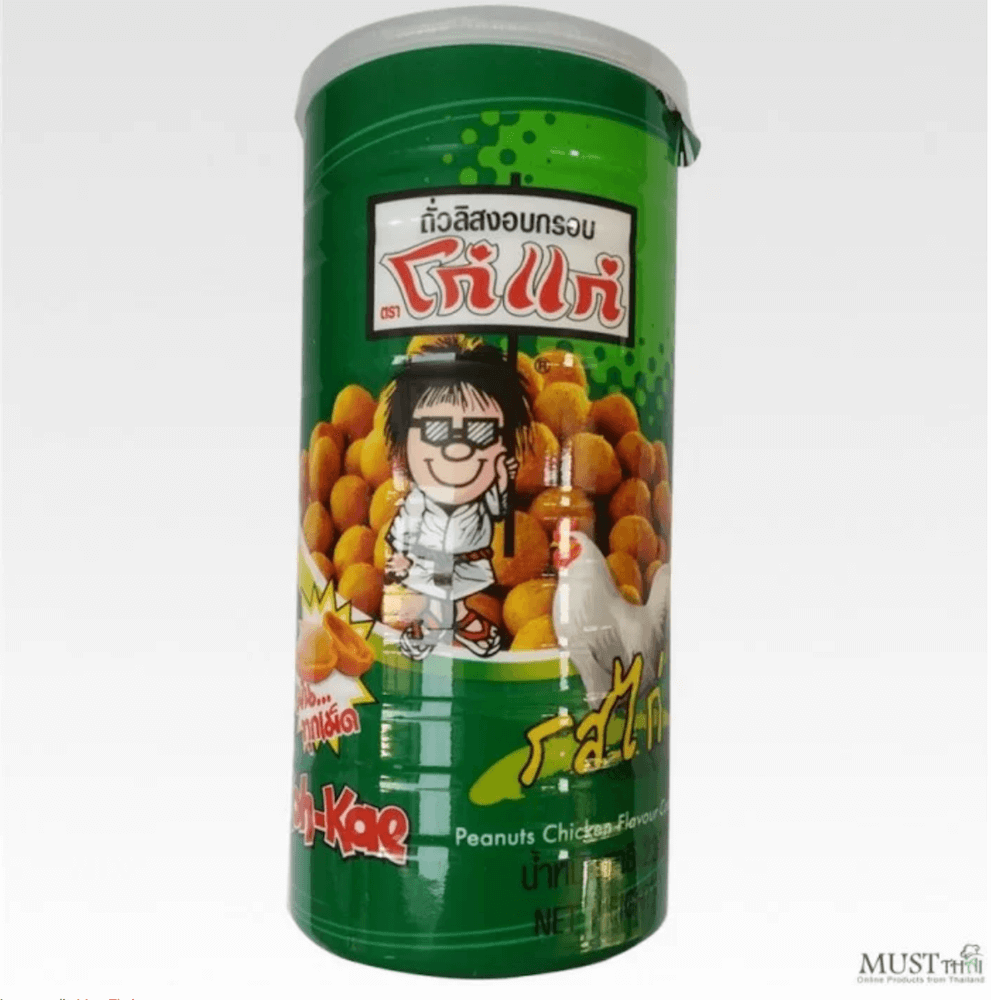 Image credit: Must Thai
These peanuts have somewhat become an iconic Thai snack, with its distinctive packaging coming in a variety of colours. The peanuts come in an assortment of flavours, from coconut cream to tom yum to barbeque – there's something for everyone.
6. Royal Chitralada Milk Candy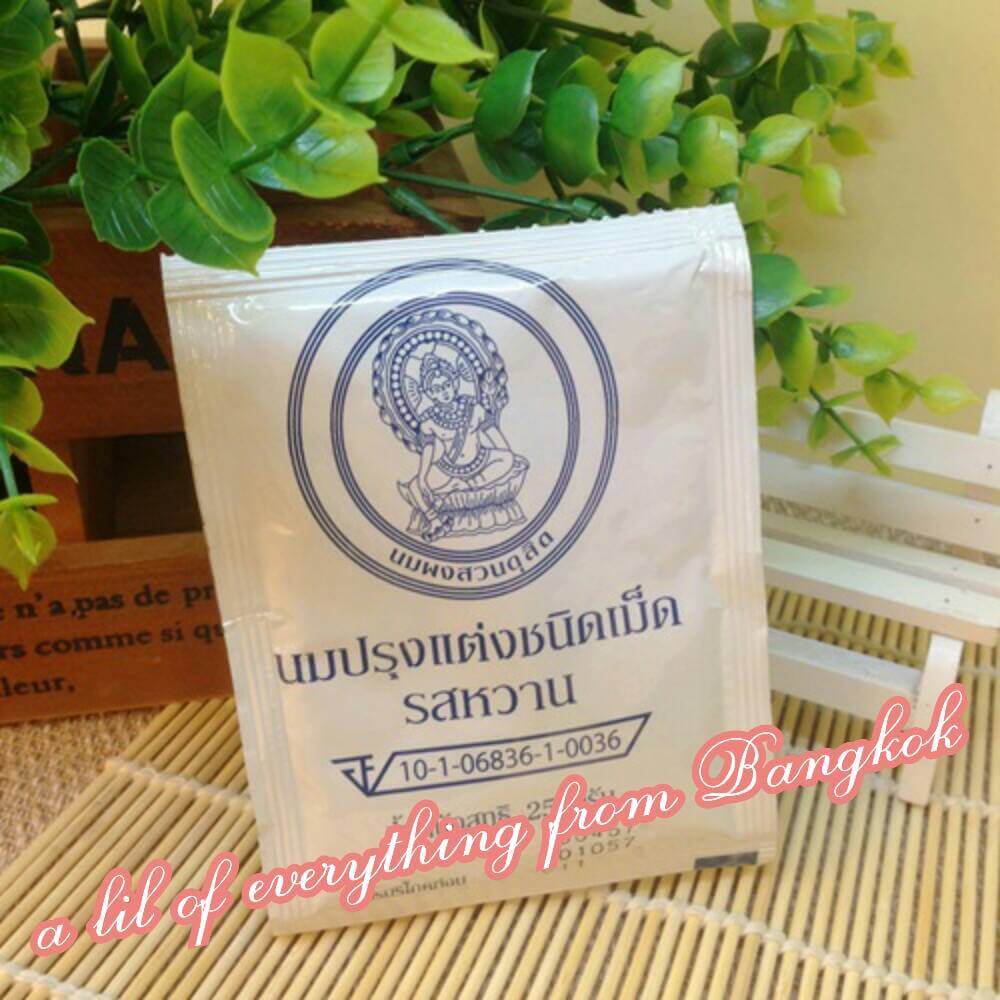 Image credit: A Lil Of Everything From Bangkok
These milk biscuits are immensely popular among the locals and it's often said that you're not a Thai if you don't know and love the yummy snack! The biscuits come in two flavours: the original milk flavor, and chocolate.
7. Instant Thai Milk Tea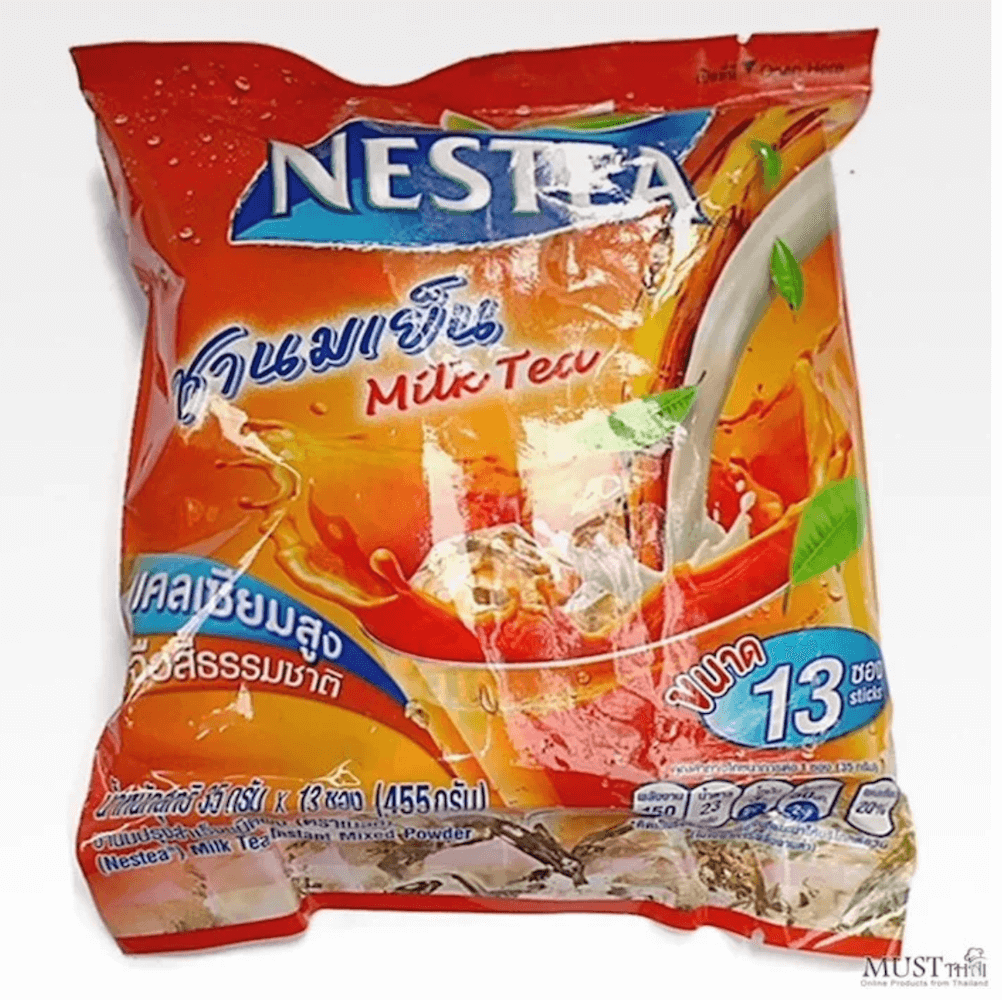 Image credit: Must Thai
Who doesn't love the quintessential Thai drink, Thai Iced Milk Tea? It's the perfect refreshing drink for a hot humid day in Bangkok, and even more so in Singapore! 
8. Oishi Black Tea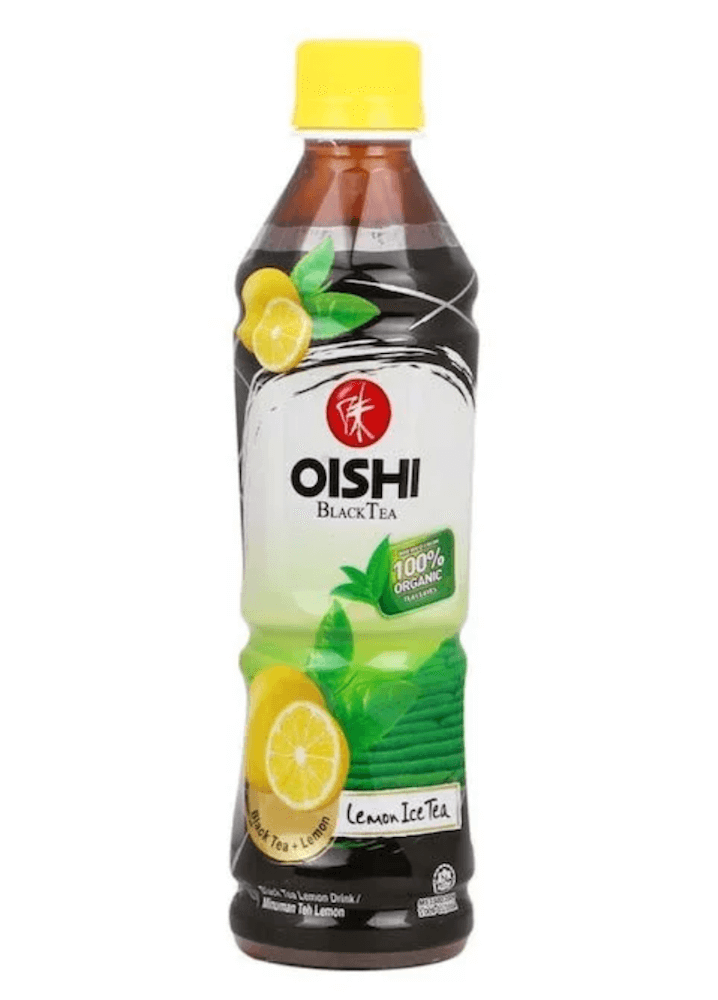 Image credit: Rakuten
This drink can be found in Singapore but the Black Tea (Lemon Flavor) can only be found in Thailand. Energise your day with a delectable blend of black tea and lemon, and enjoy the refreshing contrast of sweet and sour!
Clothes & Fabrics
Thailand is fervently known for its mega shopping malls, countless markets, and its penchant for cheap, cheap, cheap clothes! 
9. Tailor-Made Clothes
Image credit: Imola Gracia Marjai
Bangkok is the self-proclaimed mecca of tailor-made clothes, and rightly so! Tailor-make a piece of clothing at bargain prices, and receive the end product within a matter of days. 
10. Thai Silks & Fabrics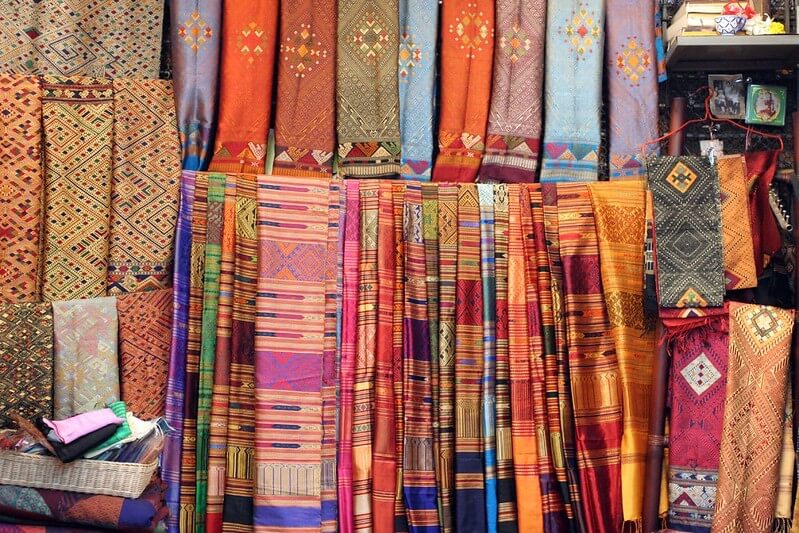 Image credit: Alex Rubystone
Besides clothes, do check out the plethora of ornate Thai silks and fabrics available in Bangkok! Bring home a beautiful table runner, or silky silks as souvenirs for family and friends.
Household Decorations
Spice up your house with some beautiful decorations from Thailand.
11. Fairy Lights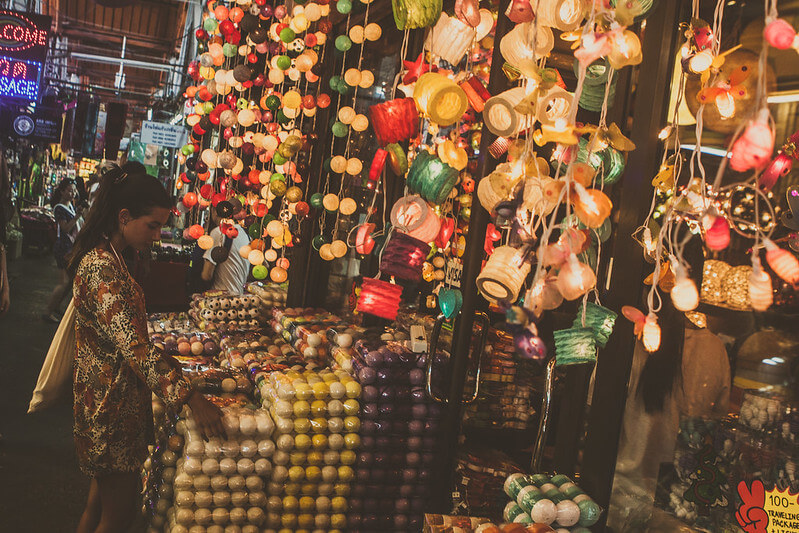 Image credit: Jirka Matousek
Add a little magic and sparkle to your walls with these fairy lights shaped like cotton balls. The lights come in a variety of colours and shapes – flowers, footballs, angry birds heads and so on.
12. Thai Soap Ornaments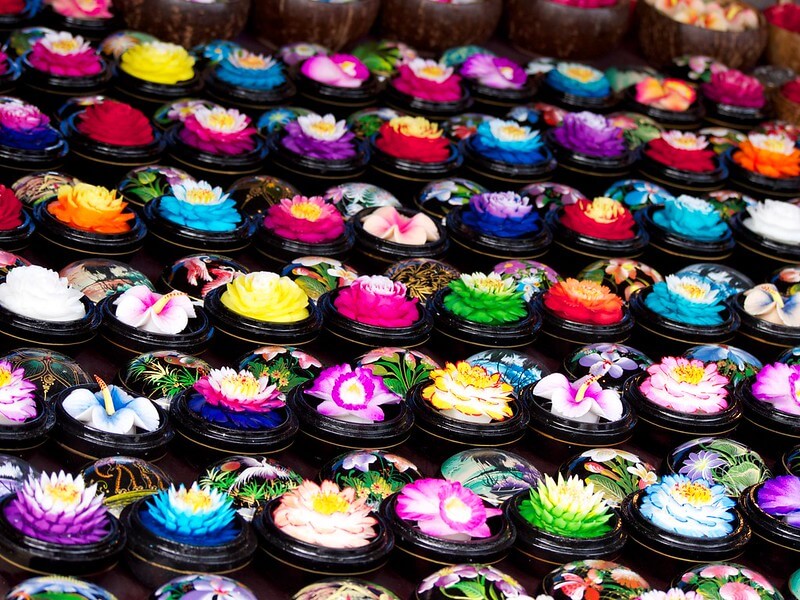 Image credit: Chris Davey
Feast your eyes on a wide range of beautiful soap ornaments, each intricately carved and elegantly shaped. It's indeed hard to believe that the ornaments are in fact made of soap! Interestingly, many locals and tourists choose to enjoy the fragrances instead of using the soaps themselves, and choose to display these ornaments for decorative purposes.
Medicinal Products
Buy medicinal products in Thailand for a fraction of the price, or enjoy products that locals swear by - guaranteed to stop your coughs, colds, or general ailments.
13. Tiger Balm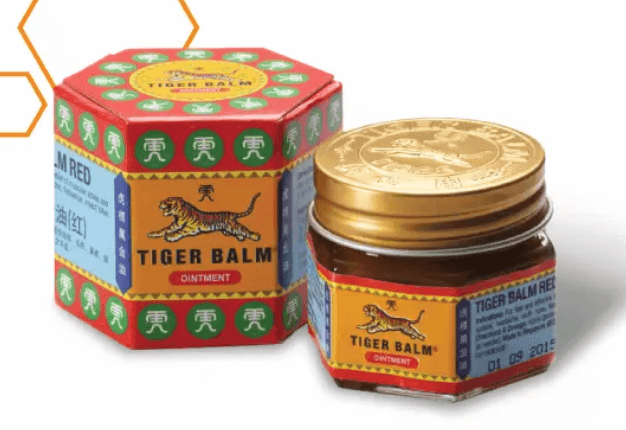 Image credit: Tiger Balm
Tiger Balm, the solution to all your aches and pains. True to the company's motto, it indeed "works where it hurts". It provides pain relief for all forms of ailments, promising expedited – if not instant – relief! Suitable for both the young and old, Tiger Balm serves as a great (and cheap) buy from Thailand.
14. Takabb Anti-Cough Pill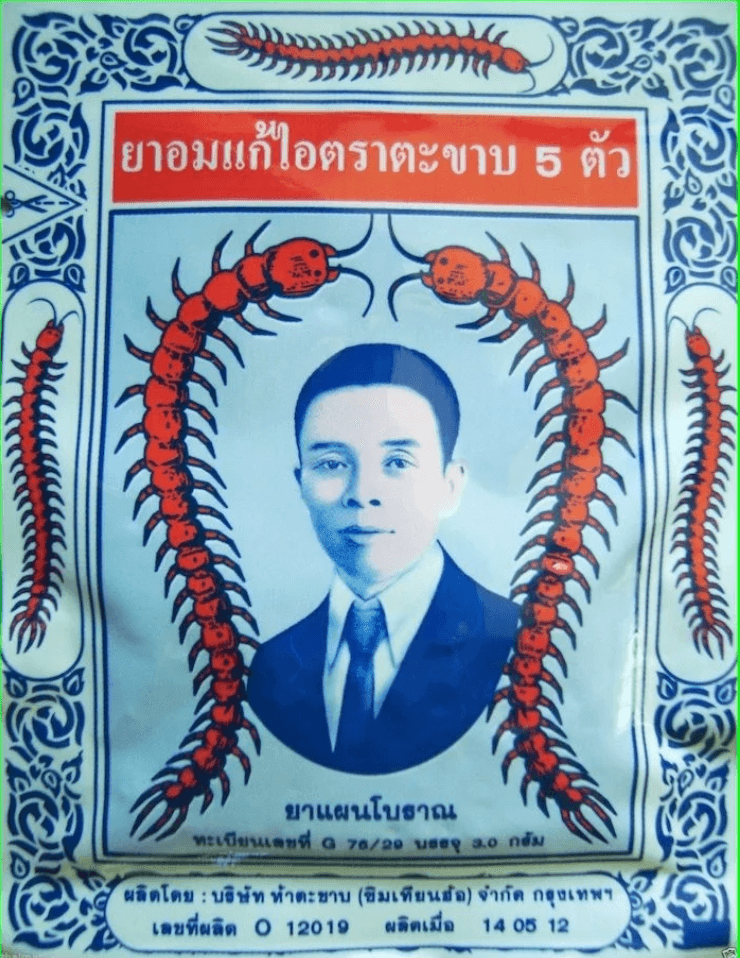 Image credit: Th Shop
The Takabb Anti-Cough Pill is a local remedy that is known to work wonders. It's rumoured that once you put the pill into your mouth, your cough would immediately stop. Truth or Hyperbole? We'll leave it to you to decide!
15. Siang Pure Oil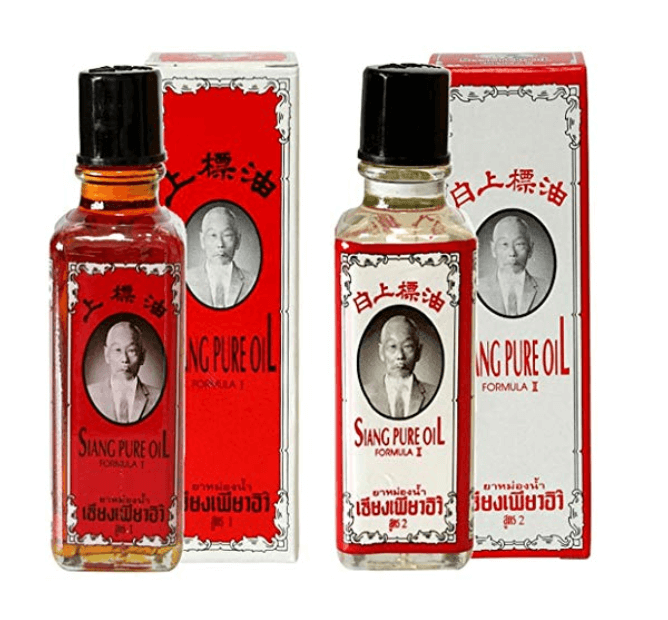 Image credit: Amazon
Siang Pure Oil is known to be a miracle worker for five common ailments: mosquito bites, muscular aches, dizziness, blocked nose, and stomach ache. It's especially famous for being a fast-acting agent and promises near to instantaneous relief.
16. Pim Saen Nam – Balm Oil Roll-on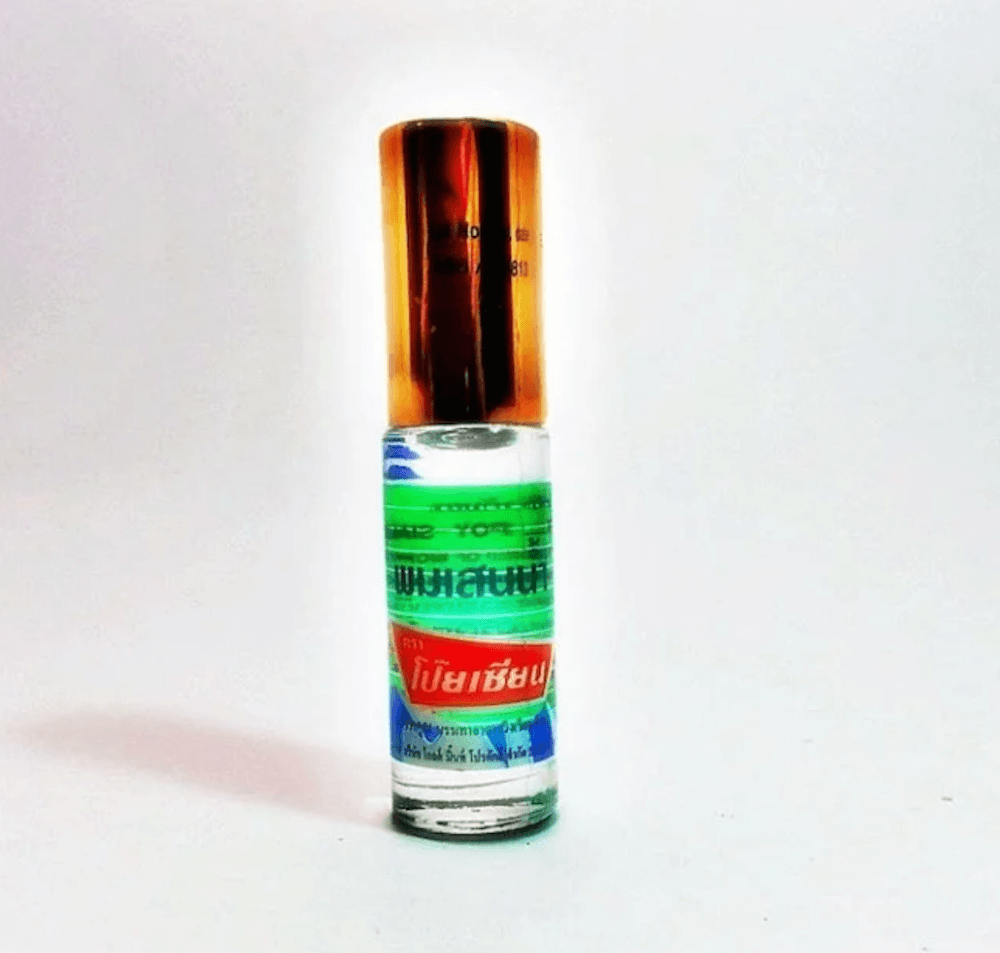 Image credit: Ebay
This is a godsend for those who suffer from motion sickness. It's especially useful for long-haul travel, or simply for jerky car rides that get the stomach churning. 
17. Bath and Bloom Products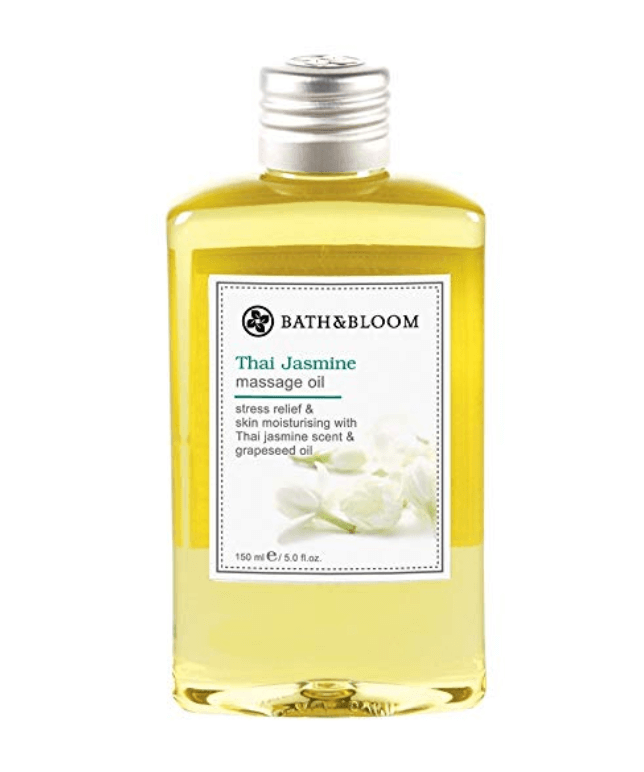 Image credit: Amazon
Be soothed by Bath and Bloom's Thai Jasmine scent; these products are a local beauty maintenance product, and are extremely popular in Bangkok. 
So the next time you traipse over to Bangkok for a well-needed break, be sure to pack all these into your suitcase to bring home!