Things to Do in Khao Yai, Thailand
First published on TripZilla, in collaboration with Singtel.
It's no secret that Bangkok is an absolute haven for wanderlusters scrambling after cheap eats, good shopping and intriguing culture. What's an even bigger secret, however, lies not far from the city. About a 2.5-hour drive from Bangkok, the whimsical wonderland of Khao Yai lies blissfully undiscovered.
But undiscovered, they say? Not for long. Granted that tourists haven't flooded its shores, but this little town has been fast gaining in attention (and popularity) from travellers all around the world. "Quickly visit before everyone does!" – is an understatement that, in this situation, isn't just hearsay. Here are 10 fun things to do in this hidden gem the next time you head to Thailand!
1. Feed lots of furry alpacas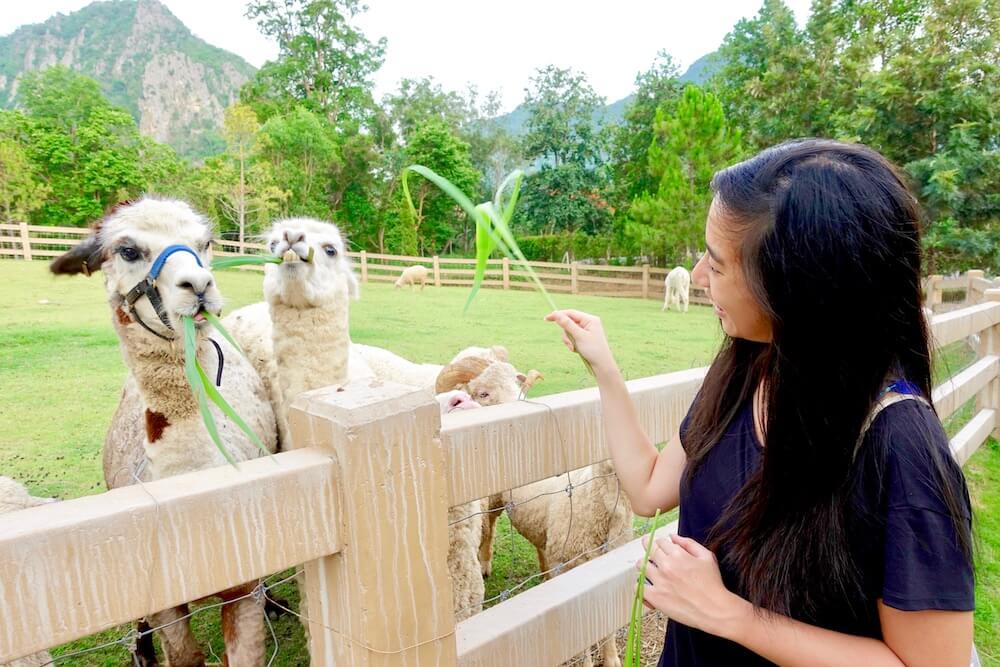 These native Peruvian animals are no longer so out of reach and can actually, believe it or not, be found in… Thailand. At Primo Piazza, you'll find a herd of alpacas and Capricorn sheep residing in peaceful harmony. They're incredibly friendly, and especially so if you lure them close with a handful of grass. Superficial as they may be, these furry creatures are an absolute delight to play with.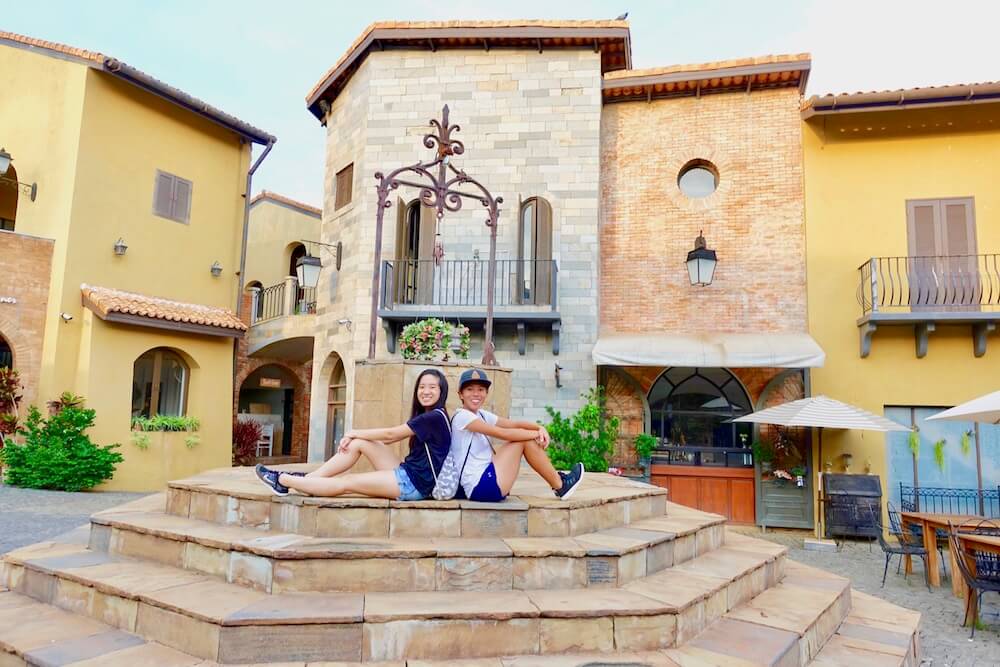 Primo Piazza itself is actually modelled after Italy, its streets paved with cobblestones and lined with Italian architecture. Drop by one of its quaint little coffee shops for a morning pick-me-up, or indulge in a scoop of gelato. It's best to visit during weekends, when all the shops are open in full force. There's a really nice soundtrack playing over the loudspeakers as well – roam through the village to the tunes of Backstreet Boys, Michael Jackson and the like.

Address: Mu Si, Pak Chong District, Nakhon Ratchasima 30130, Thailand
Opening Hours: 9am-6pm, daily
2. Explore an Italian-themed village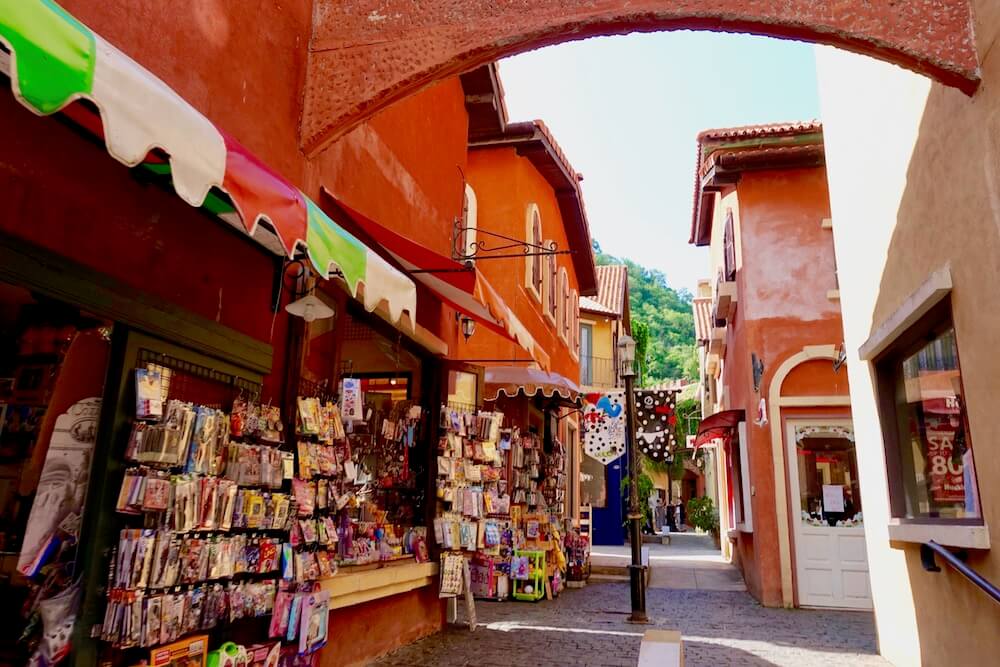 As you'd soon discover, Khao Yai is big on its themed villages. And boy do they do them well! Palio is another Italian-themed village modelled after Tuscany. The difference, however, is that the buildings here are painted in more vibrant hues, which surround a market square reminiscent of those in Europe.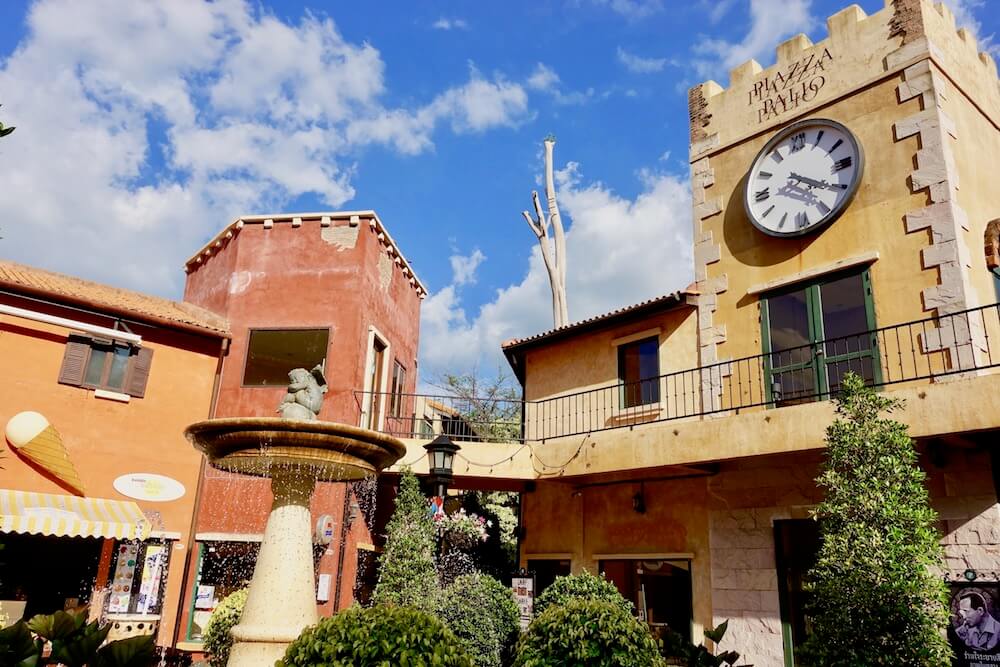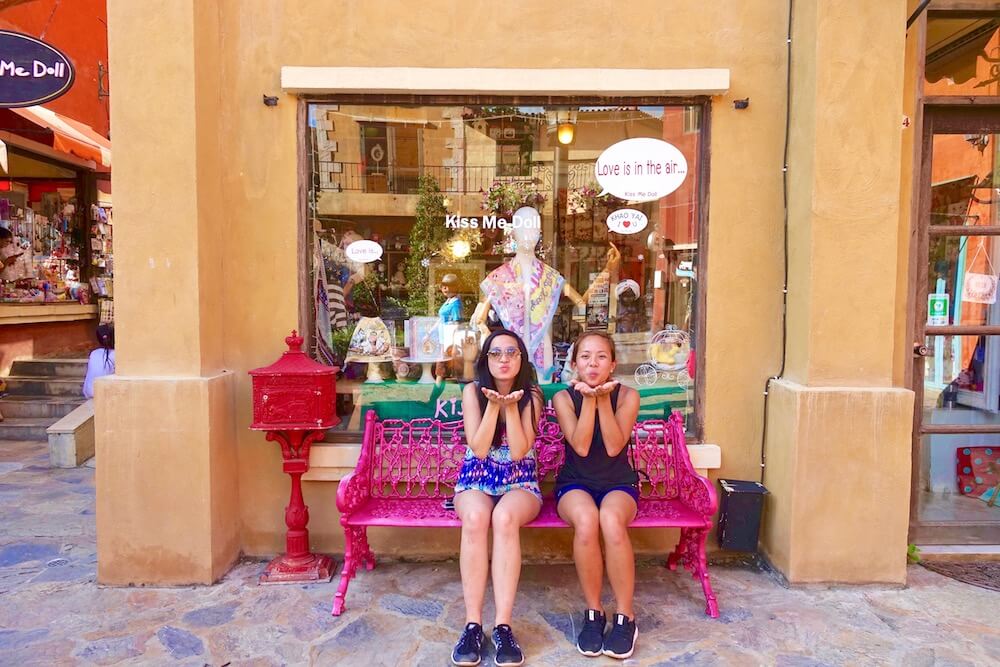 There are many photo spots in the village, so take your pick. From souvenir shops and gelato shops to cat cafés, there's bound to be something for everyone. If you find yourself reluctant to leave after a day, book a night in the Palio Inn. Snap a picture of the view from your window, tag your location to Italy and voila! All your friends won't be able to tell the difference.

Address: Mu Si, Pak Chong District, Nakhon Ratchasima 30130, Thailand
Opening Hours: 9am-7pm Sundays to Thursdays, 8.30am-8pm Fridays to Saturdays
3. Get lost in a maze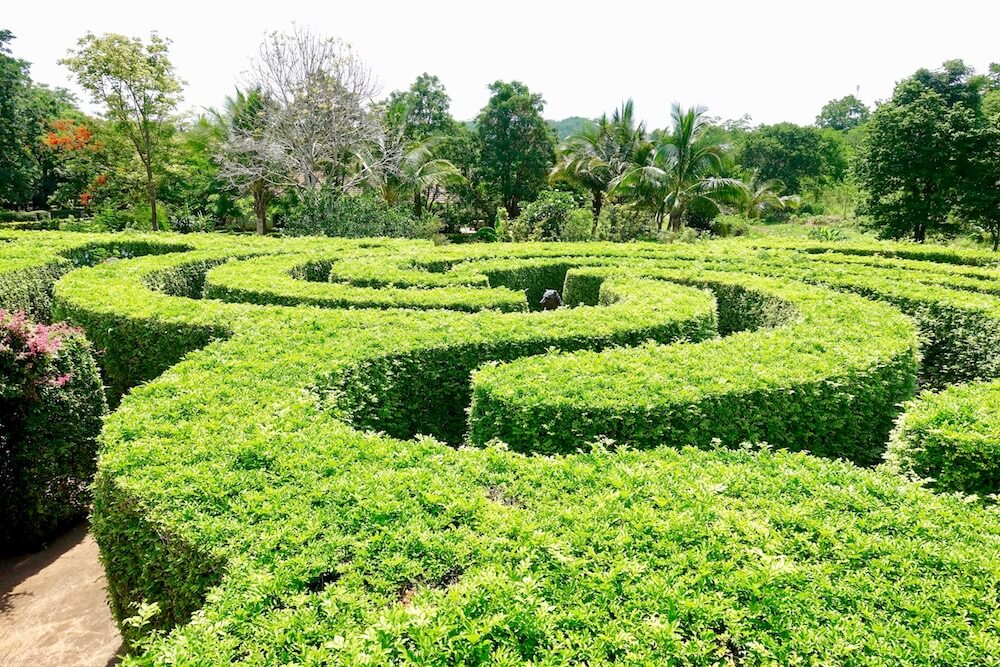 Is this fantasy or this reality? We'll let you do the choosing. Mazes seem to be the stuff that fairytales are made of, and rightly so. Nestled in a corner of Khao Yai lies Pete's Maze, a dazzling labyrinth of intricate green swirls.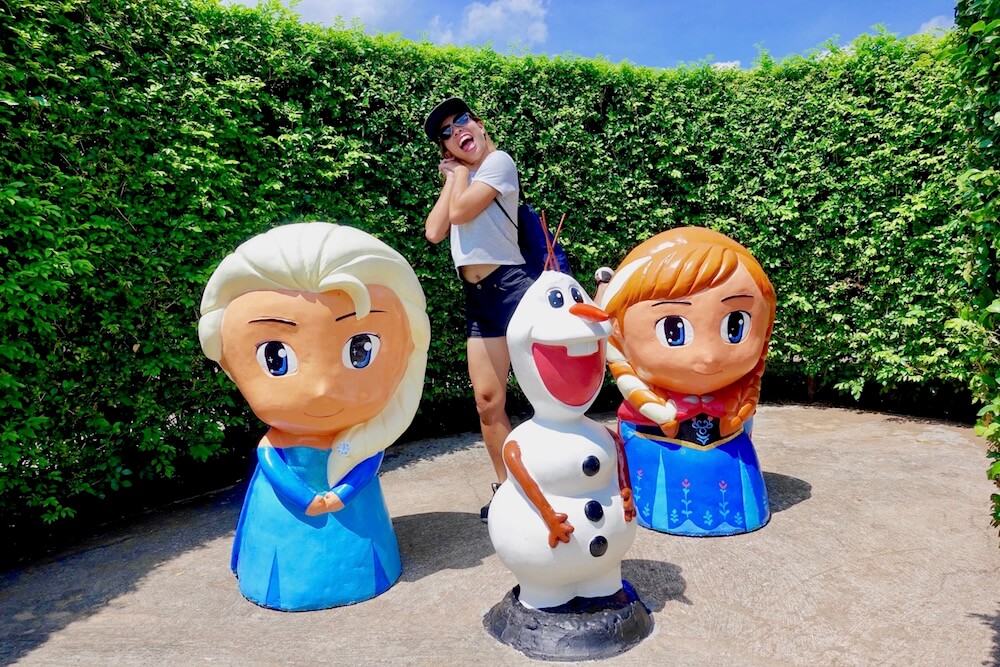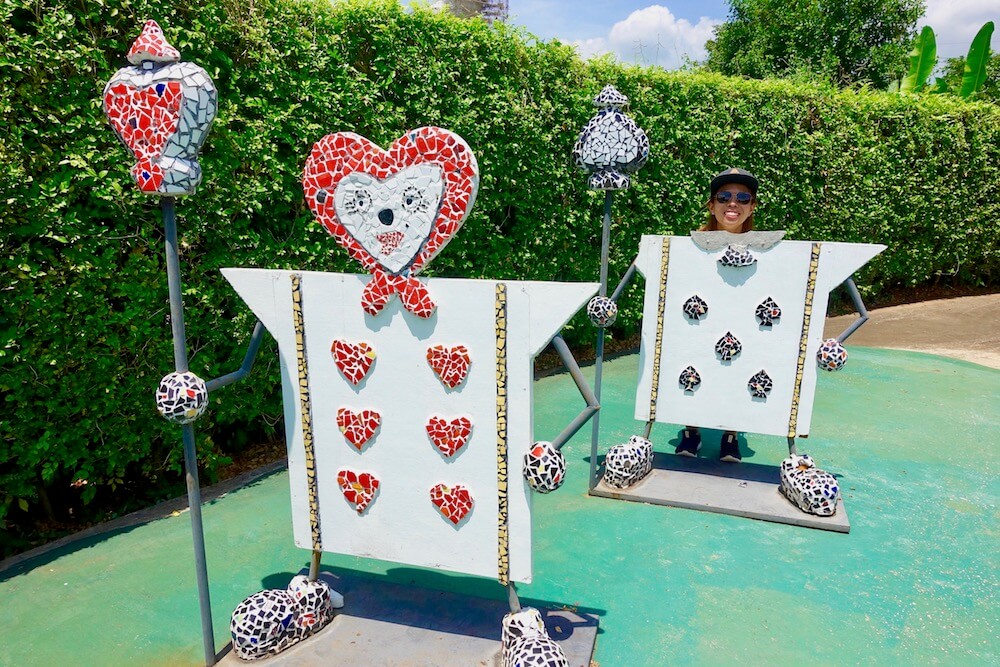 It's said to take about 45 minutes to 1.5 hours to complete the maze but you might take much longer than that. This is owed to the various little surprises found within the maze – stumble upon Elsa and her gang, the soldiers from Alice in Wonderland and even Spiderman. If you get tired halfway through, however, simply exit through many of the emergency exits and you'll be able to make your way back to the entrance in a jiffy.

Address: Khanong Phra, Pak Chong District, Nakhon Ratchasima 30130, Thailand
Opening Hours: 9am-6pm Saturdays and Sundays
4. Frolic in a flower garden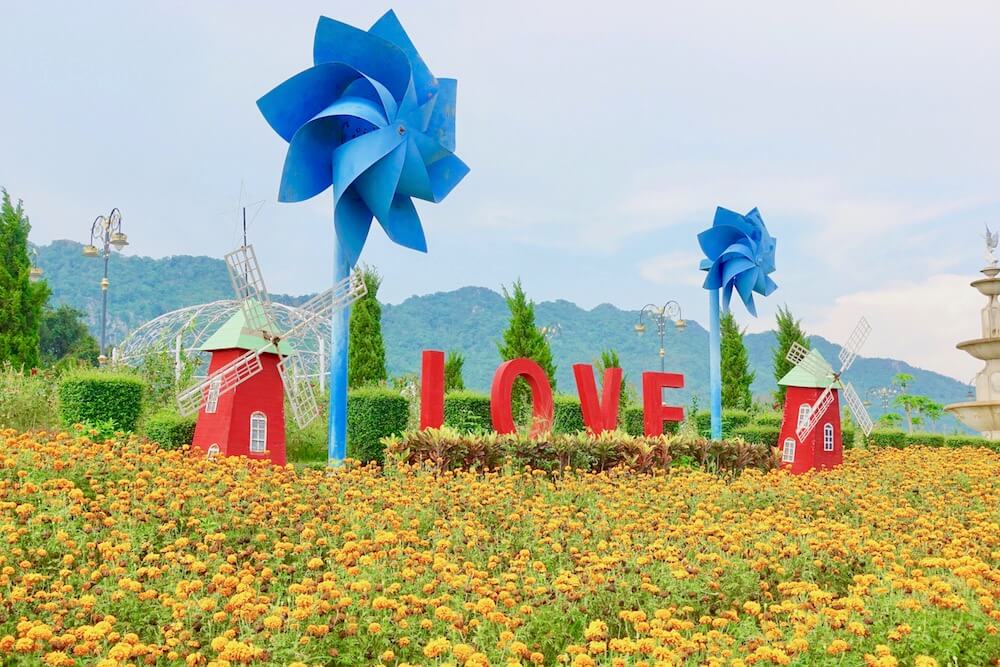 The Bloom is Khao Yai's largest flower garden, stretching over a whopping 100 acres! Visit all year round and feast your eyes on over 30 species of flowers.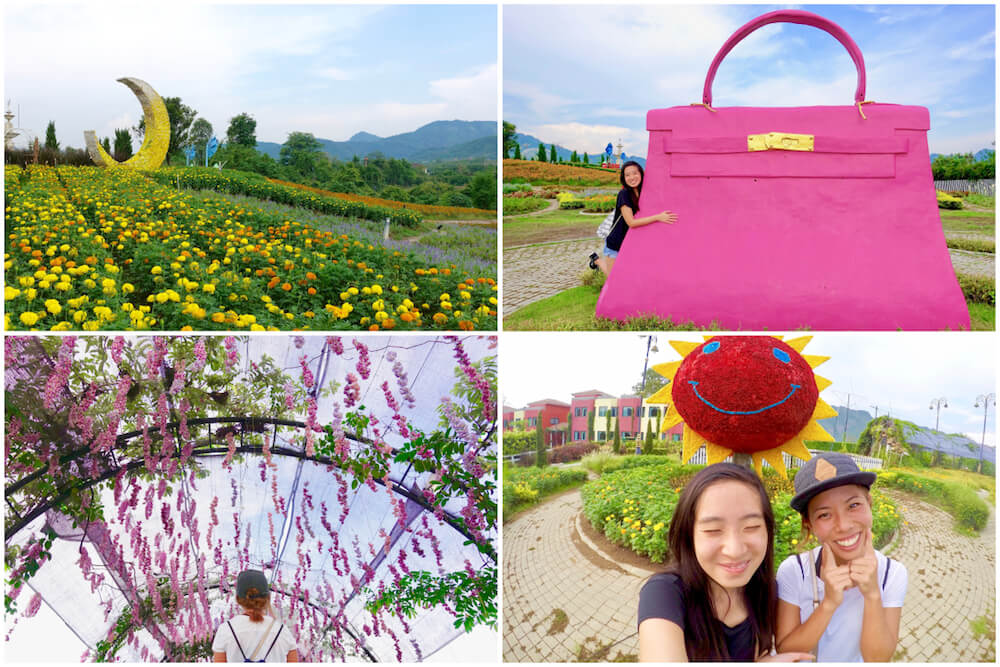 What's interesting, however, isn't merely the flora, but the little gems within the garden. Because where else can you find a giant pink handbag, a wisteria tunnel, windmills and a big red smiling sun?

Address: Tambon, Phaya Yen, Pak Chong District, Nakhon Ratchasima 30320, Thailand

Opening Hours: 7am-8pm, daily
5. Spot wild elephants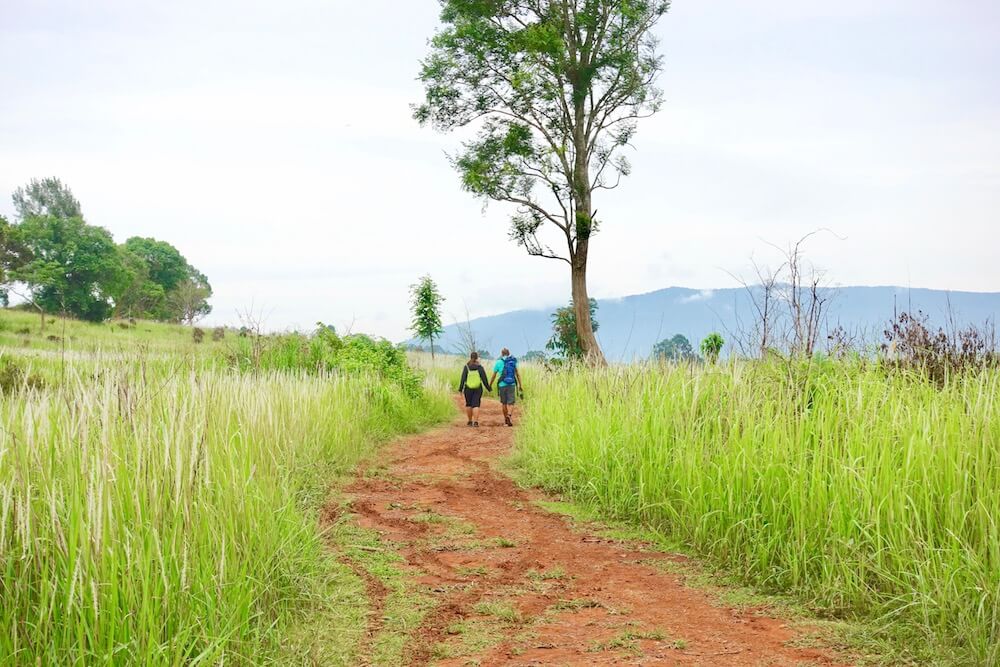 Calling all nature lovers – Khao Yai National Park is the place for you. However, do note that there isn't any public transport within the park and, like it or not, it's impossible to explore the entire park on foot. Unless, of course, you're willing to hike all of 20 kilometres from the entrance to the visitor centre. It'd be best if you could rent a car! Plus, if you're lucky, you might even be able to spot a herd of wild elephants trampling across your path.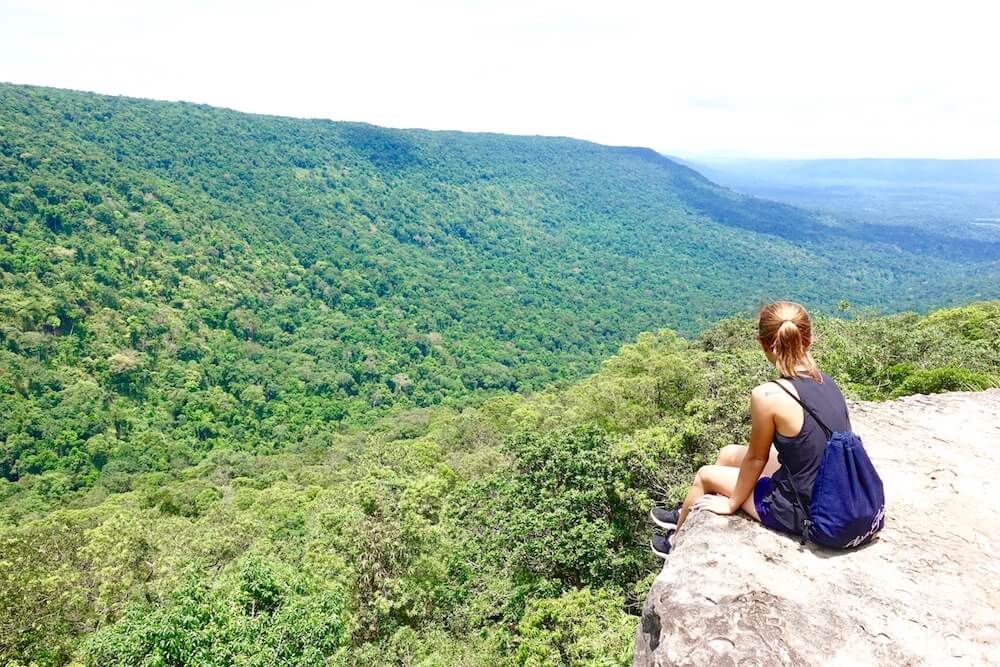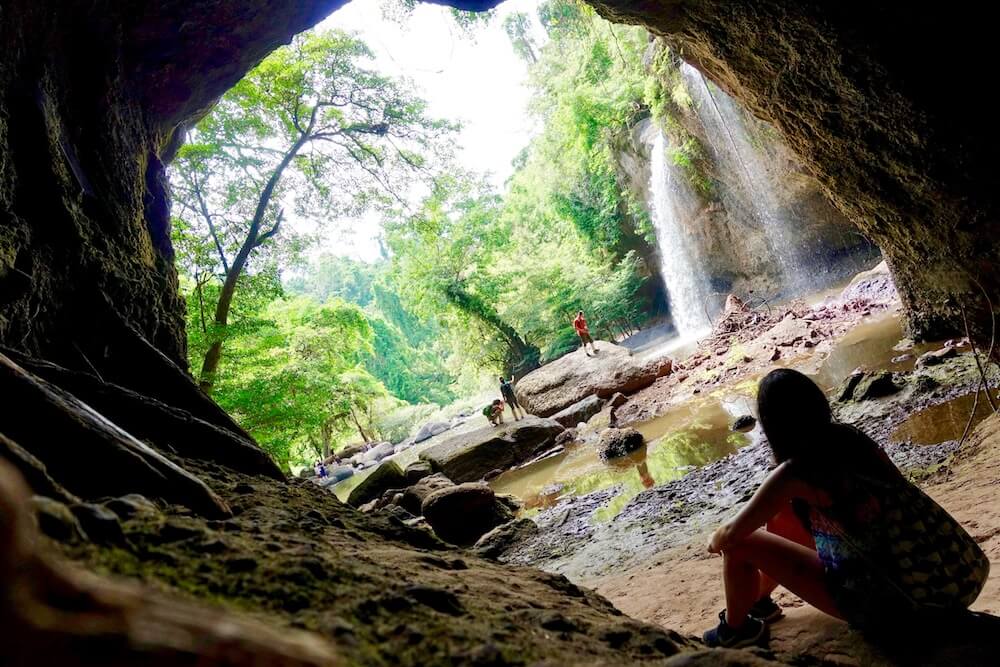 Points of interest include the Pa Deo Die cliffs, Haew Narok Waterfall and Haew Suwat Waterfall. Do trek down the flight of steps at Haew Suwat Waterfall to discover a hidden cave, from which you can get a unique vantage point of the waterfall. It's recommended to visit during wet season (May to October), where the waterfalls are at their fullest. During the dry season (November to April), on the other hand, the waterfalls can, and probably will, dry up completely!

Address: Hin Tung, Mueang Nakhon Nayok District, Nakhon Nayok 26000, Thailand
Opening Hours: 8am-6.30pm, daily
6. Milk a cow at a farm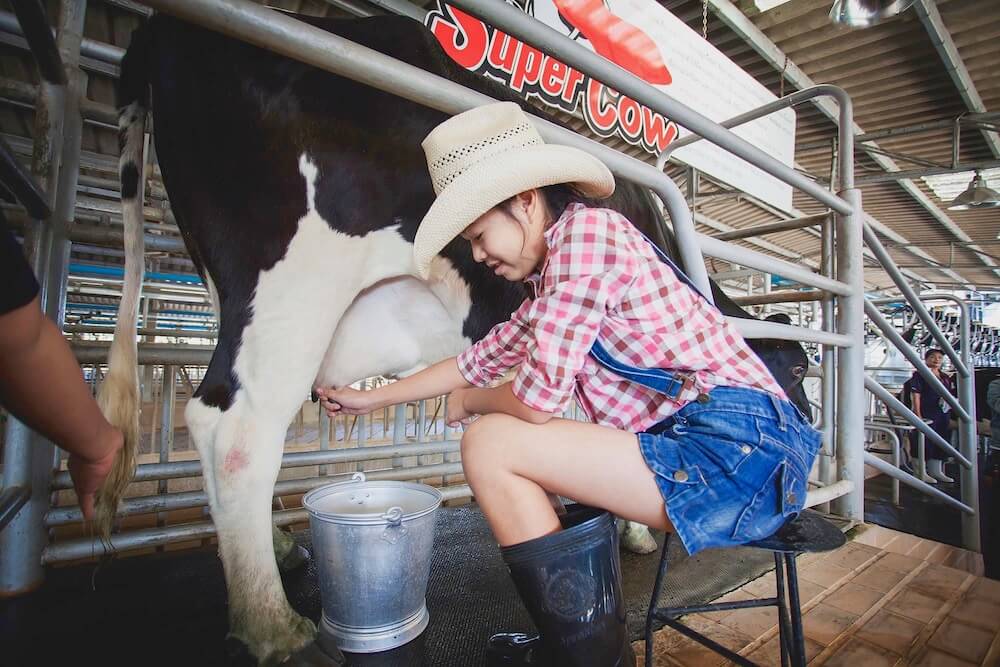 Image credit: Farm Chokchai Facebook
Have all your childhood fantasies fulfilled in just one place. At Farm Chokchai, you'll get to interact with various animal species like sheep, deer, ostriches and more! Besides trying your hand at milking a cow, you'll also get to feed these animals, watch animal showcases and performances and learn more about the daily upkeep of the animals from the staff.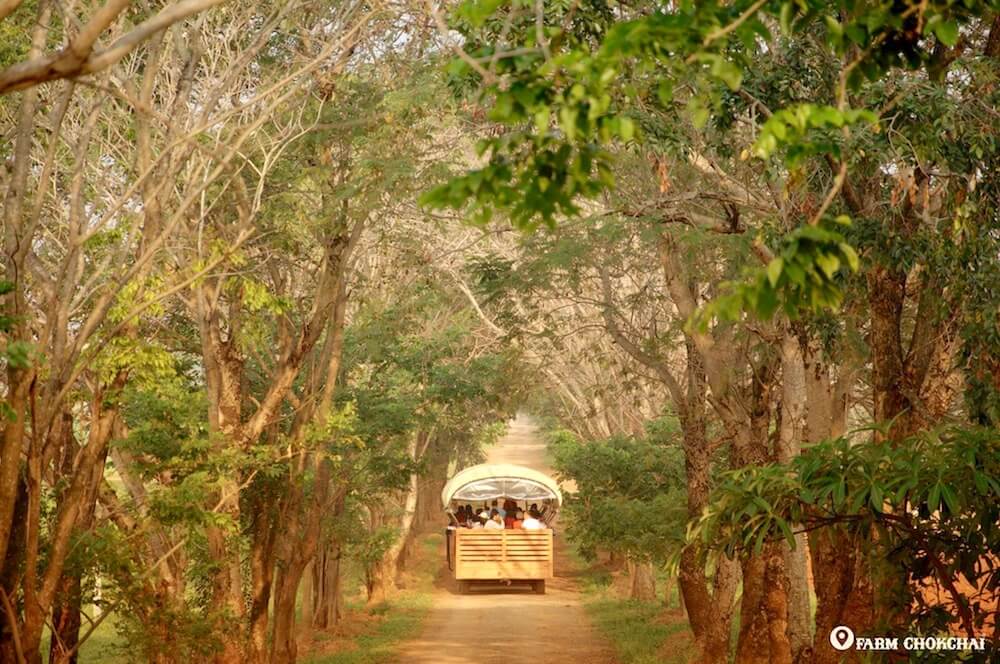 Image credit: Farm Chokchai Facebook
That's not all; you'll also get to ride in a wagon-tractor of sorts, go horse-riding, or even step into the shoes of a Cowboy/Cowgirl. For those that thrive on a little more adrenaline, opt for an ATV ride through the premises. Unfortunately, all the tours are in Thai, but everything is pretty self explanatory. 

Address: KM 159-160 Moo 2, Friendship Highway Rd., Nong Nam Daeng, Pak Chong, Nakhon Ratchasima 30130 Thailand
Opening Hours: 9am-4pm on Saturdays and Sundays, and weekdays for pre-arranged group visits
7. Take on more thrilling rides than you can handle

Image credit: Scenical World Facebook
On the contrary, this definitely isn't one for the faint of heart. Consisting of three zones – Life Park, Splash World and Midwest – it's easy to spend an entire day at the park. Life Park contains tons of scintillating rides, each more thrilling than the last. Tackle the Speedway racing circuit and extreme obstacle courses, or the tamer Bumper Boats and Gold Rush train. Splash World offers a much-needed respite from the heat, boasting 15 rides guaranteed to give a splashing good time!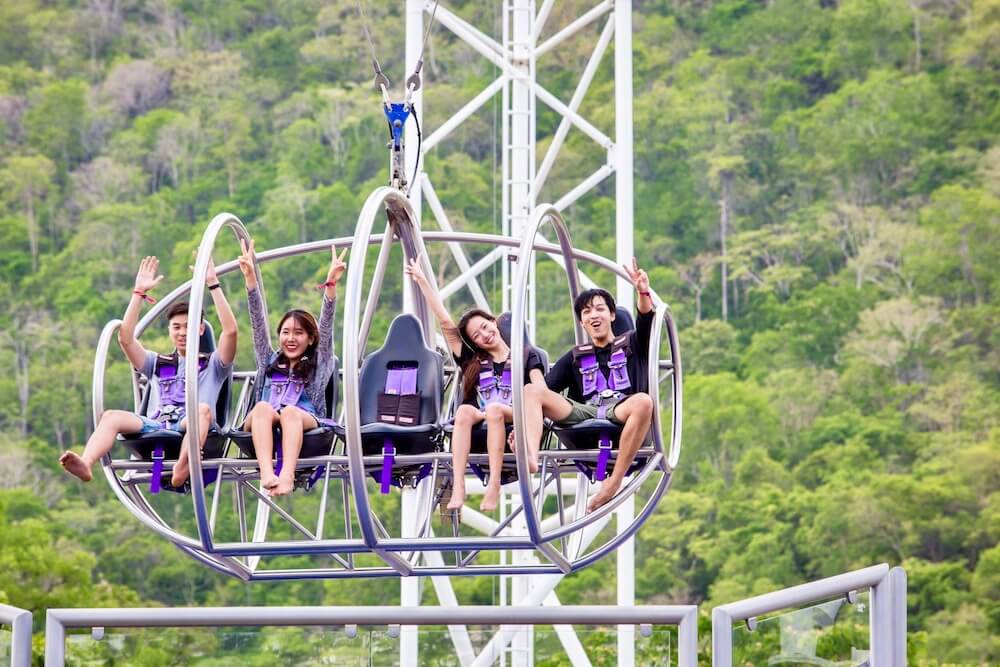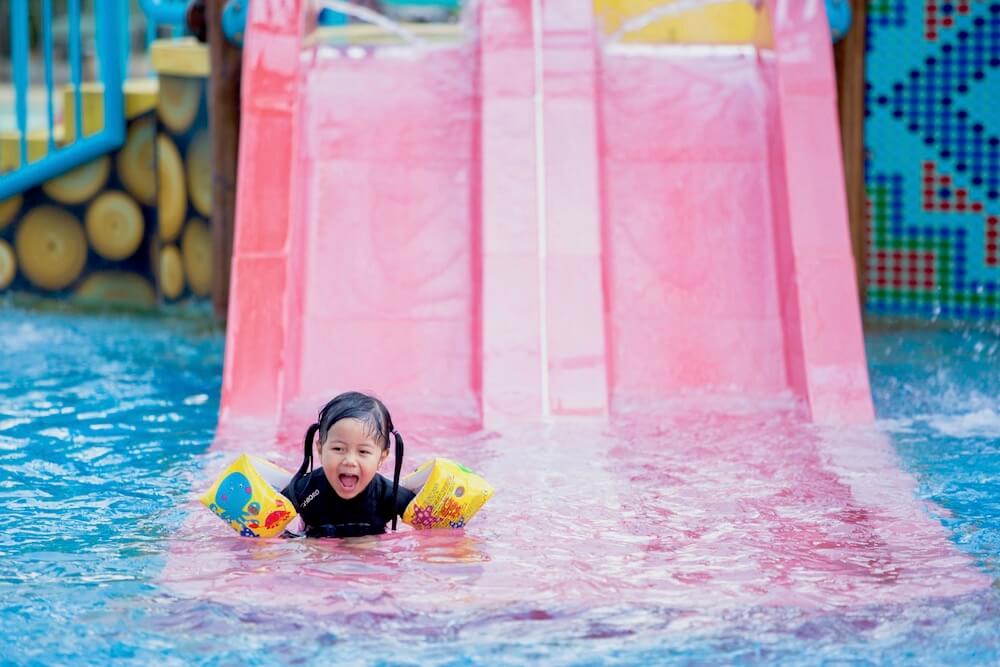 Image credit: Scenical World Facebook
Midwest, on the other hand, is the park's outdoor retail and dining area modelled after the Wild Wild West. Besides shopping and souvenir shopping, this section is home to lots of exciting rides as well! Head straight for the X Max and Space Shuttle, the most thrilling of the lot. Do be prepared to queue if you visit on the weekends, for these rides are immensely popular!

Address: Mu Si, Pak Chong District, Nakhon Ratchasima 30130, Thailand
Opening Hours: 10am-6pm daily
8. Indulge in a wine-tasting session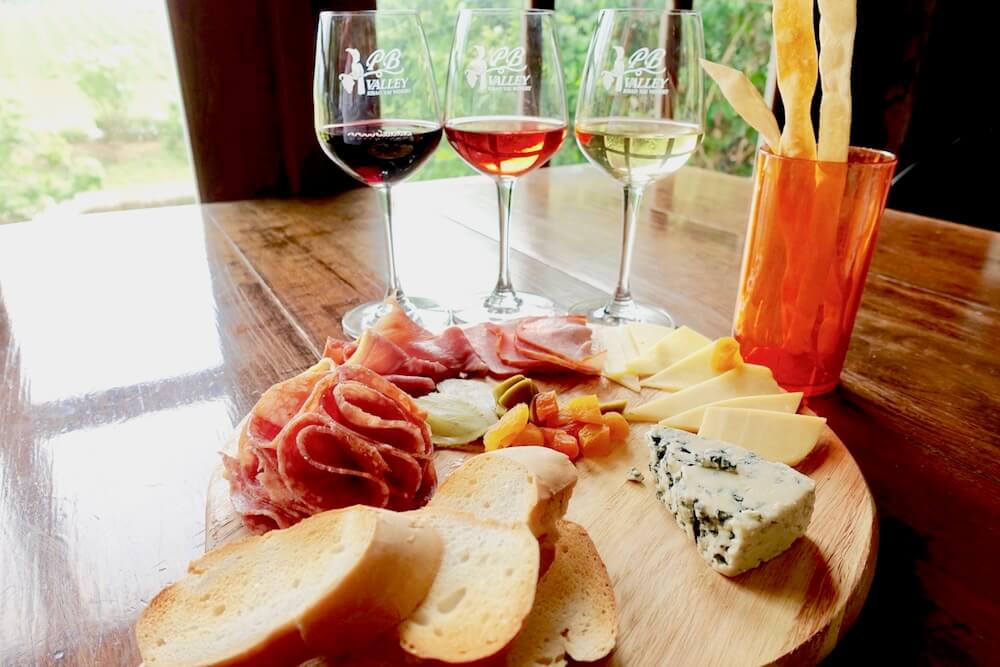 Wine, cheese and a stunning view to boot – the recipe for a perfectly enjoyable afternoon. There's just so much to do in Khao Yai but our advice for you is this: take the time to sit back, relax and simply enjoy your surroundings. And the best place to do this at is at PB Valley Winery!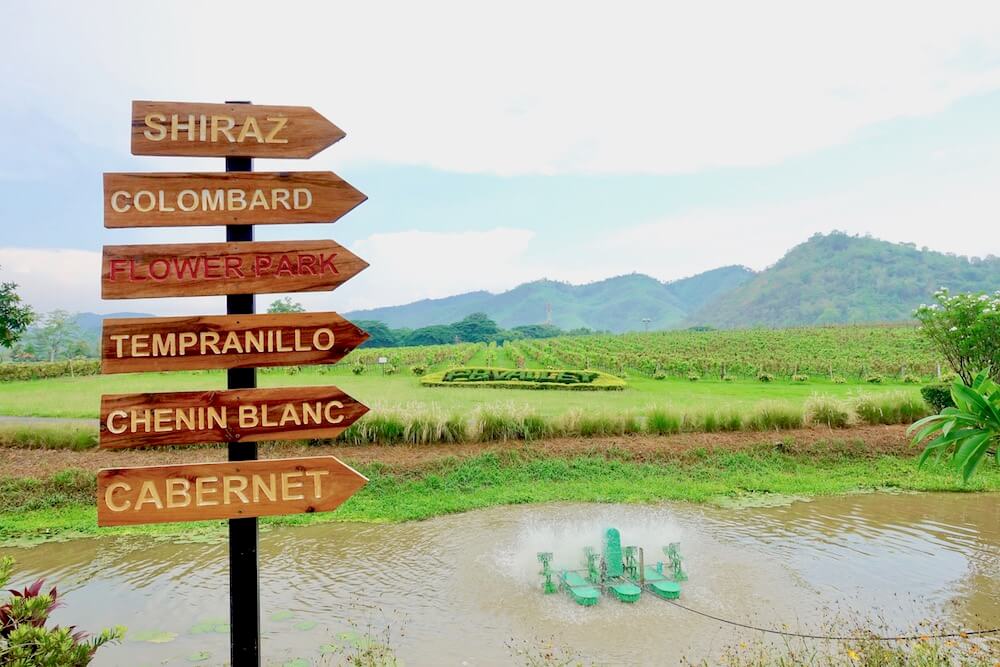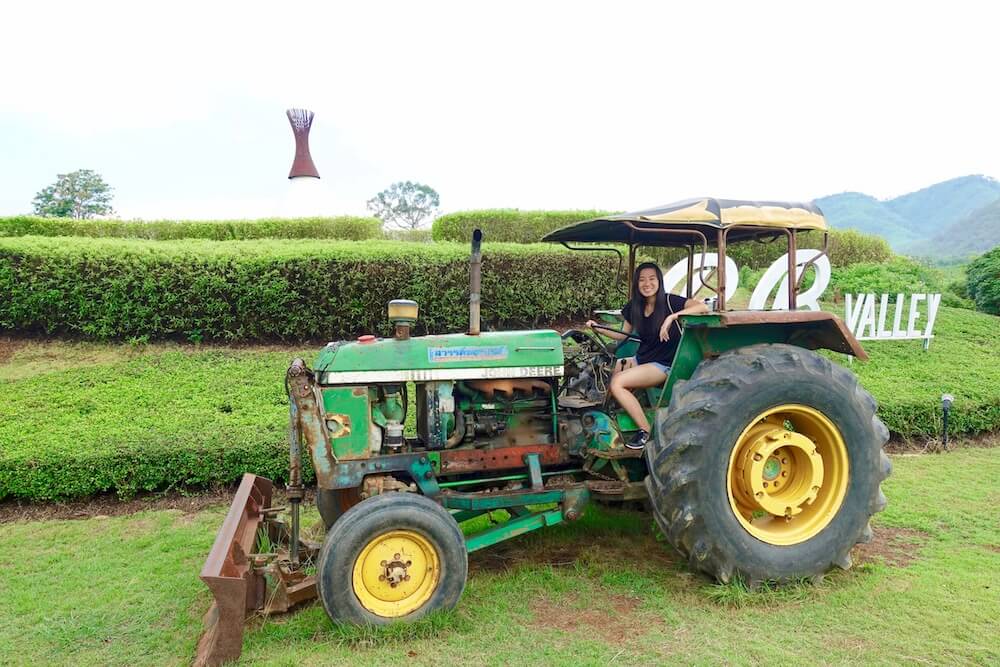 Choose from various tasting menus and sip on some of the finest wines in the region. The winery runs tours five times daily (at 9am, 10.30am, 12pm, 1.30pm and 3.30pm), which brings you around the cellars and vineyards over a 75-minute duration. This tour comes highly recommended, as you'll get to gain insight into the farm to table concept, and see first hand how grapes are harvested into wine (dependent on season). You'll also get to visit the other fruit orchards, and might even be able to try your hand at some fruit picking!

Address: 102/2 Moo5, Mitraparp Road Payayen Pak Chong District, Nakhon Ratchasima 30320, Thailand
Opening Hours: 8am-8pm, daily
9. Go glamping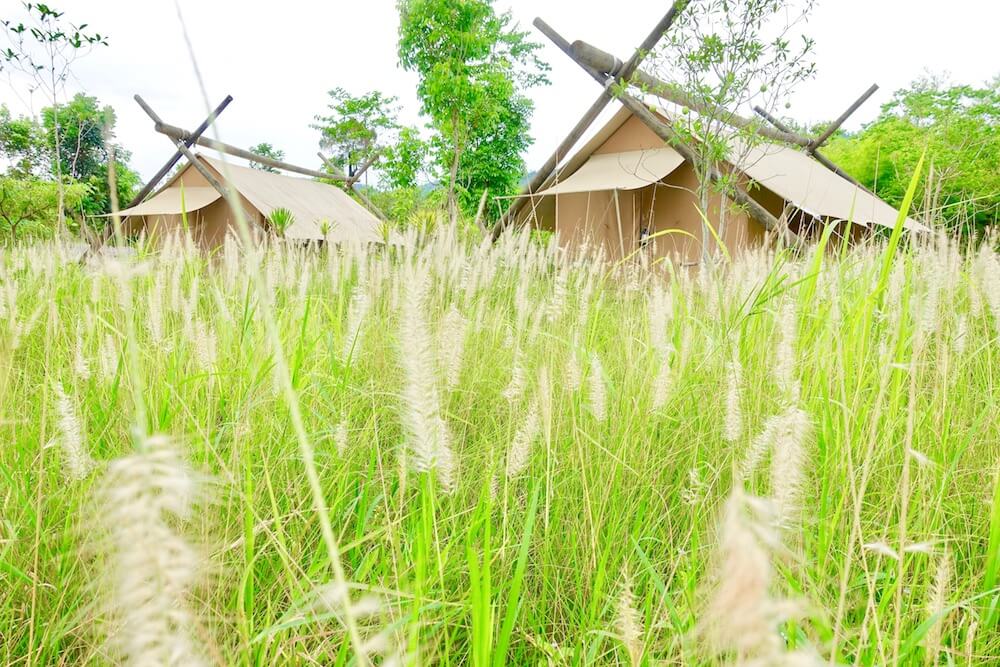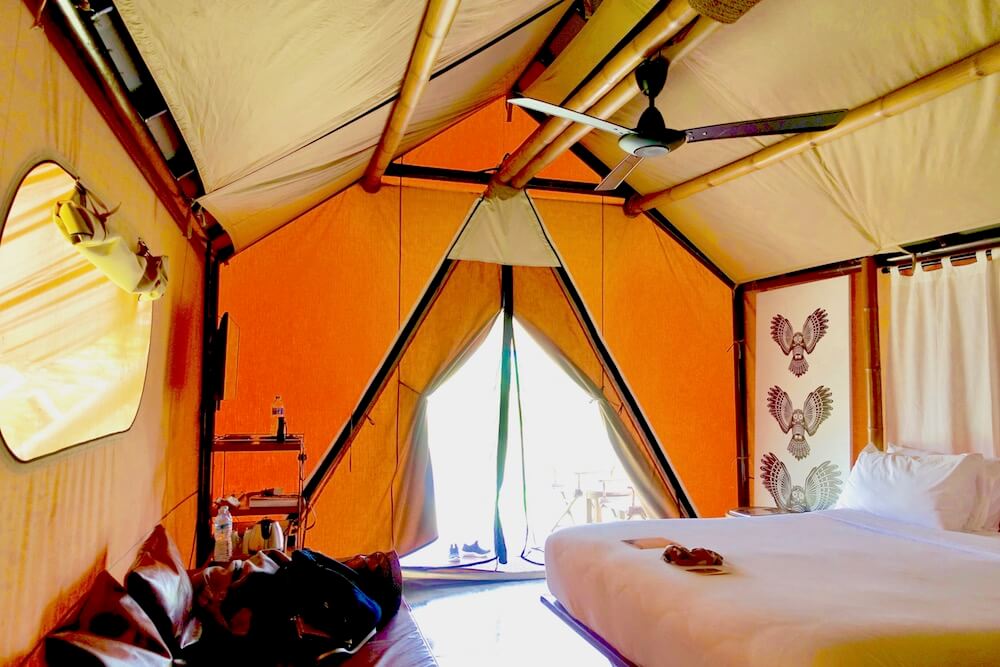 Ah, glamping, the phenomenon that has taken the world by storm. How can you miss out on such an experience, especially in a place as quirky as Khao Yai? Situated against a backdrop of lush green fields and mountains that stand sentinel, Lala Mukha Tented Resort offers a tranquil respite far away from the hustle and bustle of the city. Stay a night at this resort and you'll feel, quite literally, that you've been transported to a whole other world.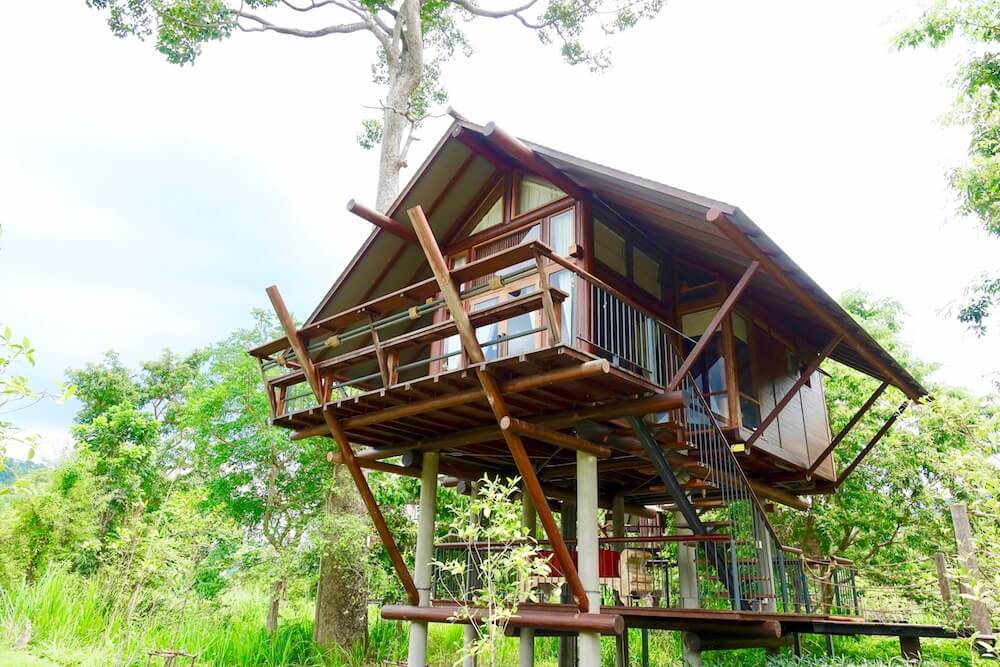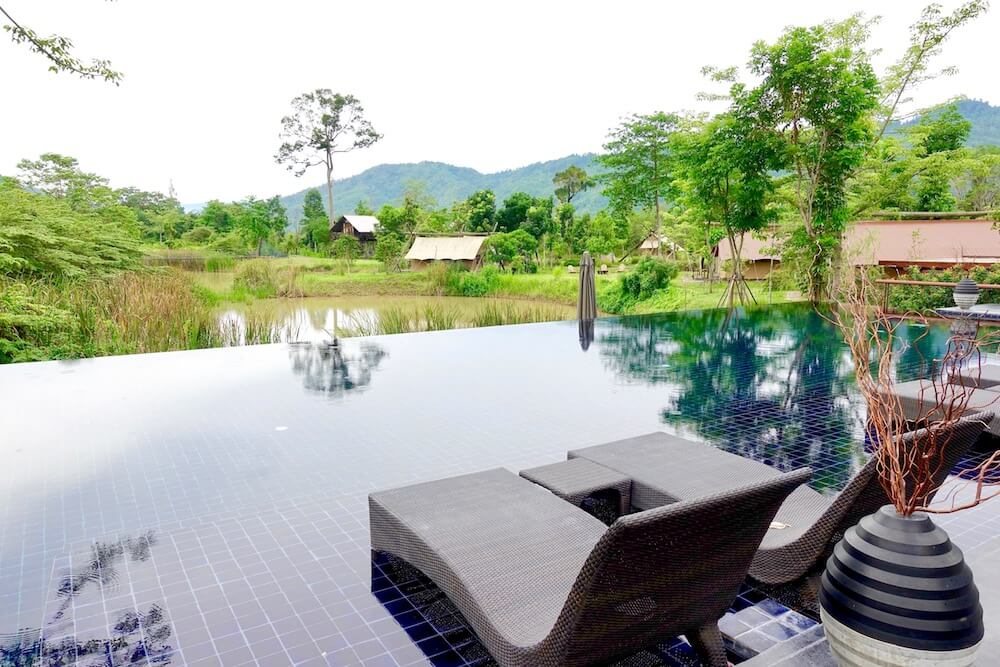 Visitors can opt for an Eco-Safari tent, a Deluxe Savanna tent (that comes with an ensuite bathroom) or even a Loft Treehouse. There's plenty to do in the resort – relax in the infinity pool, take a nap in a hammock, go trekking or simply revel in the nature that surrounds you. One nice touch is the turndown service in the evening, where the staff goes up to each tent offering little bottles of nuts and refreshing apples. Should you be lazy to go out for meals, the resort has a resident restaurant which also offers room service.

Address: 515 Moo 5 Musi Pakchong Nakhonratchasima, Thailand
Opening hours: –
10. Spend a night in a caravan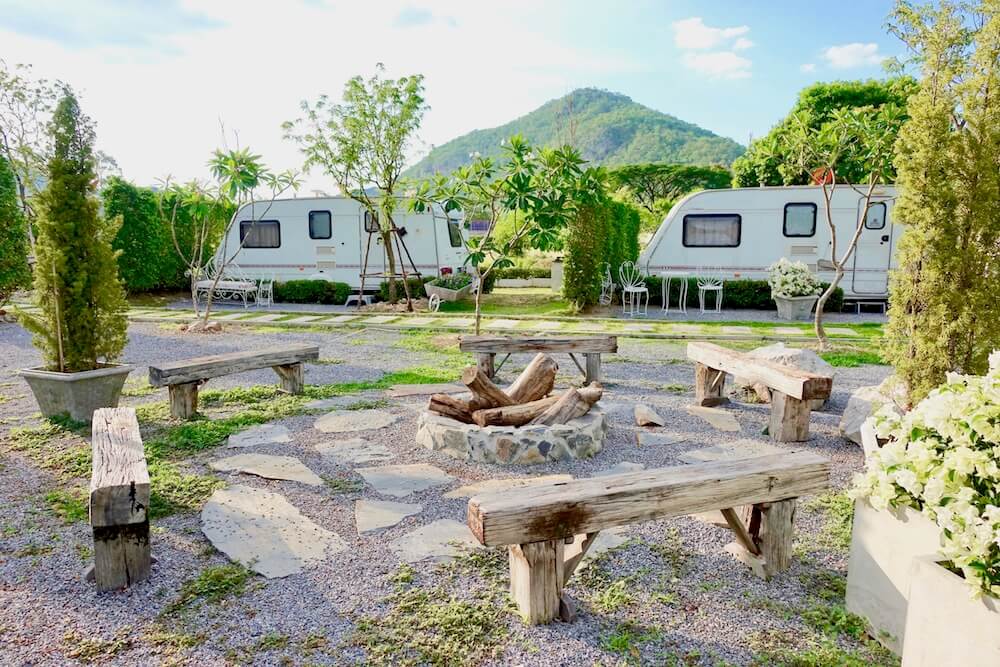 This might look like a scene straight out of a fairytale, but it can be all yours… Even if just for one night. Casa de Montana allows travellers to spend the night in a (stationary) caravan that comes complete with a double bed, kitchen amenities and even an attached bathroom!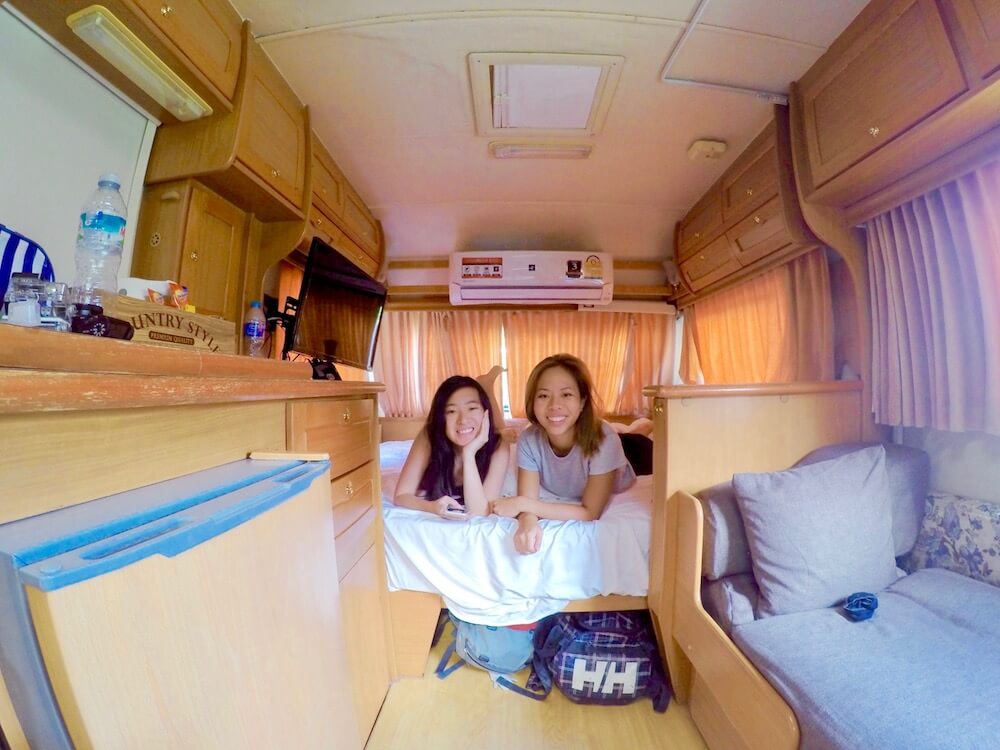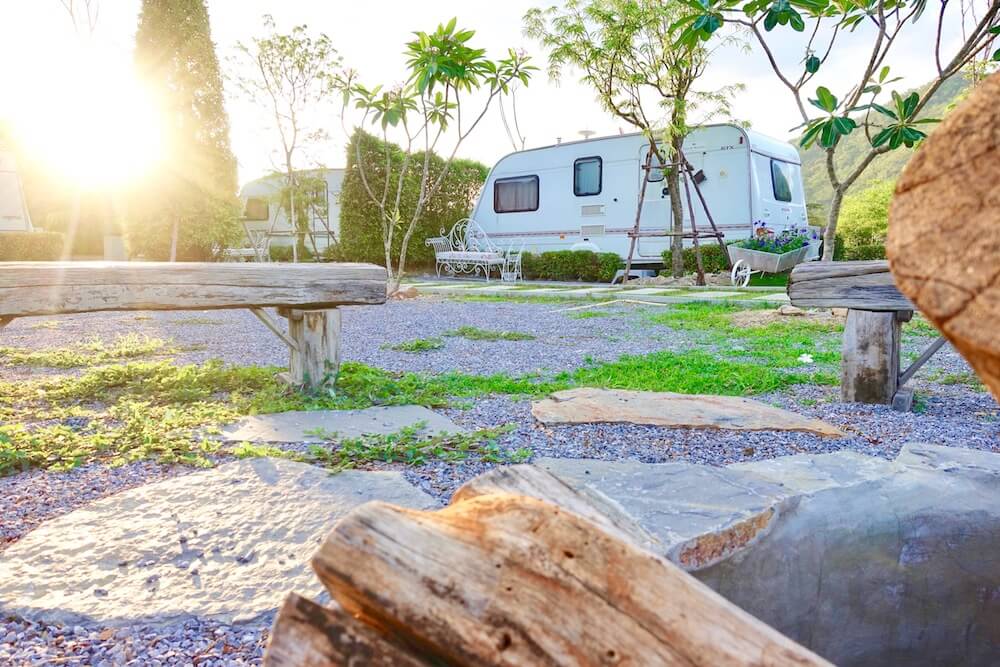 Gather your friends for a bonfire, or play with the resident rabbits whom the owners lovingly keep as pets. The caravan is cosy yet spacious, and is perfect to spend a night or two.

Address: Mu Si, Pak Chong District, Nakhon Ratchasima 30130, Thailand
Opening Hours: –

Are you ready for your Khao Yai adventure?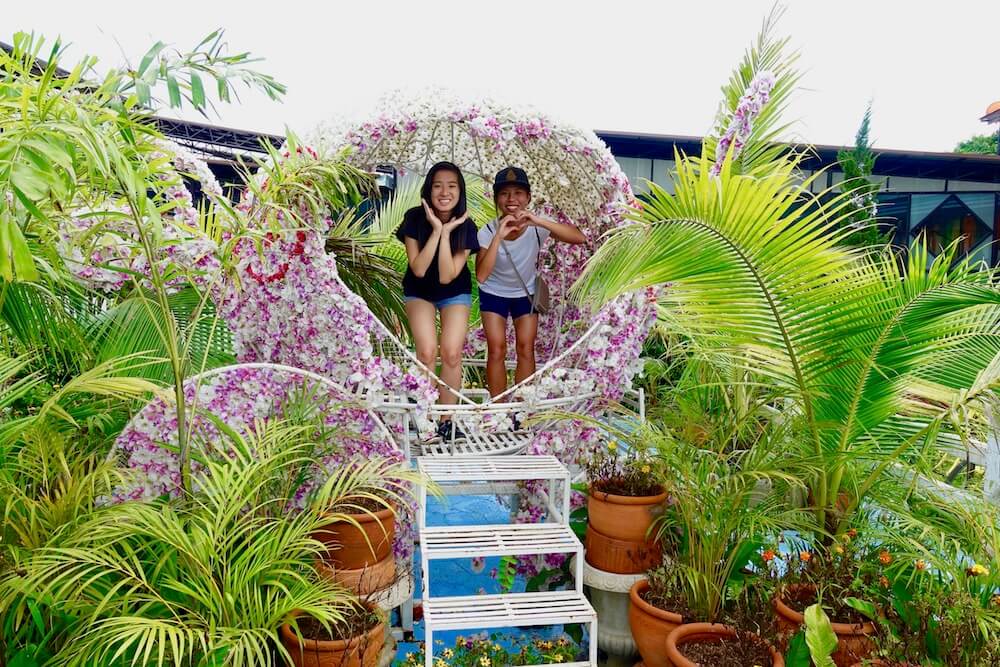 How to get to Khao Yai
Khao Yai is located 2-2.5 hours away from Bangkok. There are various ways to get there:
1. Rent a car.
The drive isn't that complicated and mainly goes along highways. The entrance to Khao Yai might be a little tricky to find, as it's actually on the opposite side of the road. Price of renting a car varies depending on vendor.
2. Hire a driver.
Again, price of this varies depending on where you hire your driver from. You can either opt for a simple one-way journey or a package deal where the driver can bring you around certain sightseeing spots upon arrival. However, as you are in a foreign country, it's always good to take precautions. Do check Google Maps from time to time to make sure that you're on the right track – Thai people are generally friendly and honest, but it never hurts to be on your guard. 
3. Take a bus.
Buses depart from Mo Chit Bus Terminal (located 5-10 minutes taxi ride away from Mo Chit BTS station) every half hour, and you'll disembark at Pak Chong after roughly three hours. A one-way journey costs only 180 baht (~S$7). From Pak Chong, you can easily take a taxi or bus into Khao Yai (15 minutes away). Certain accommodations, such as the Lala Mukha Tented Resort, even offer free pickups.
4. Take a minivan.
These depart from Mo Chit Bus Terminal as well, and offer a more comfortable yet still affordable option for those looking to get to Khao Yai. These leave on the hour and cost about 200 baht for a one-way trip (~S$8).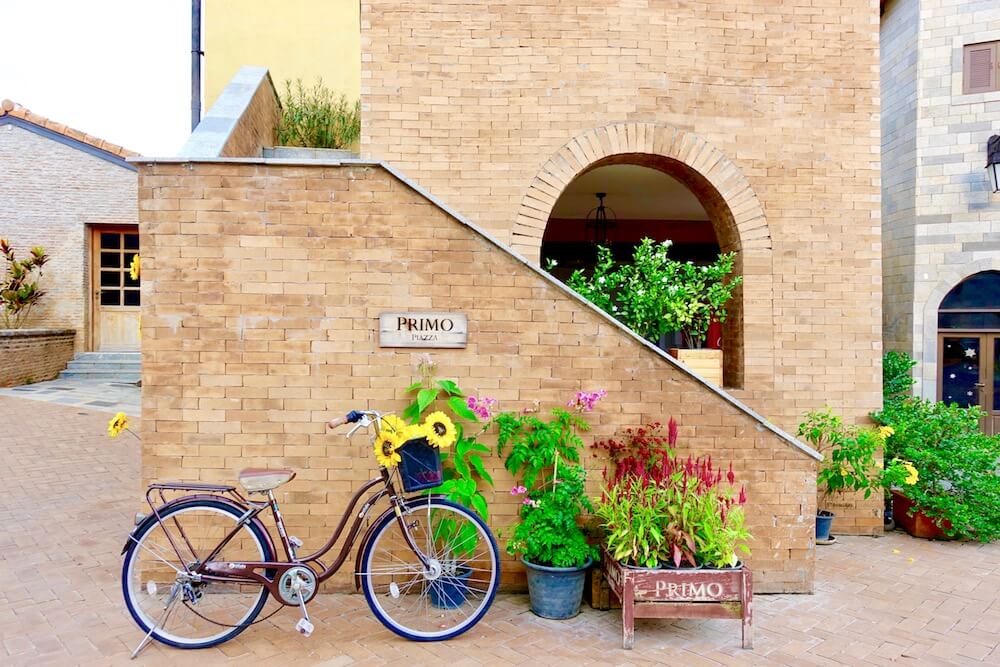 How to get around Khao Yai
Sadly, public transport is scarce within Khao Yai. You can either rent a car, or hire a driver to bring you around. Most hotels/accommodations are able to arrange a driver for you – we actually recommend going through trusted sources as an added measure of safety.
Whichever method you pick, it's always great to be connected on the go! This gives you easy access to Google Translate (as most people only speak Thai), Google Maps (which comes in handy especially if you've decided to rent a car), or even enables you to do research on the go regarding places to visit.
The next time you plan a trip to Bangkok, why not venture to Khao Yai as well? The wonders of this hidden gem await!