Things to Do in Zermatt, Switzerland
Neatly tucked away in the Swiss Alps, Zermatt is a quaint town that enjoys splendid views of the Matterhorn. The Matterhorn is also known as the iconic mountain depicted on the Toblerone chocolate bar packaging! There's plenty to do here for two to three days, or even more, should you wish to slowly explore the area.
Here are 12 things to do the next time you're in Zermatt:
1. Feast your eyes on views of the Matterhorn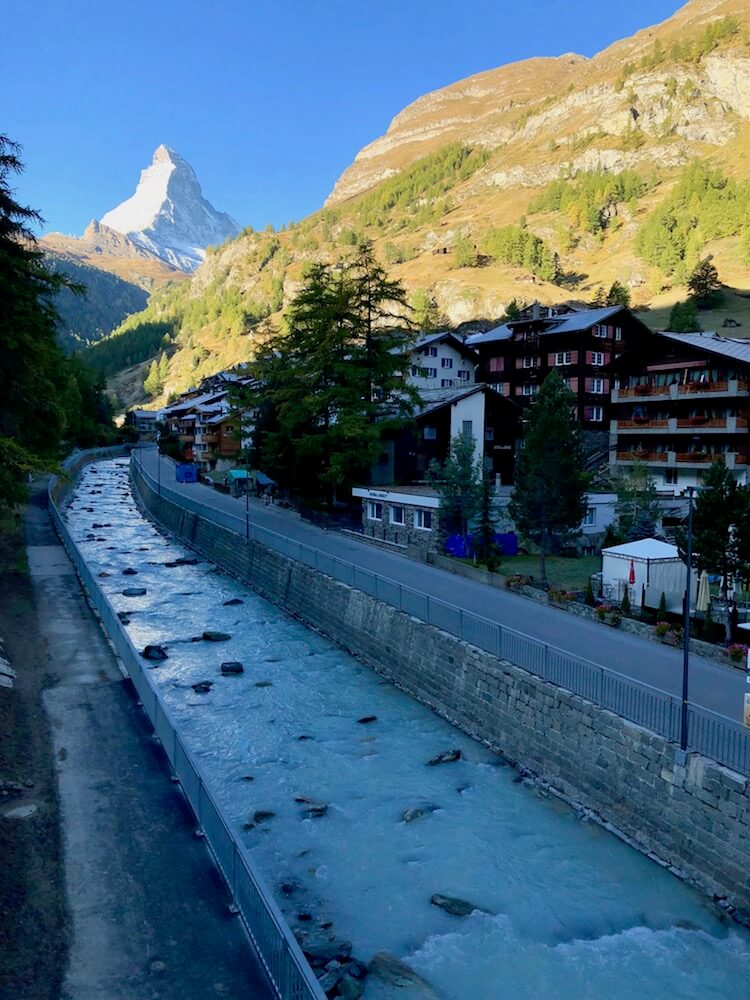 You'll be able to catch a glimpse of the majestic Matterhorn as soon as you step out of the train station as well as from certain accommodations. The Zermatt Youth Hostel, for example, is located at the top of a long flight of stairs and boasts splendid Matterhorn views – more on this at the end of the article!
One popular viewpoint is from the Kirchbrucke bridge (pictured above). You can also view the Matterhorn from atop Gornergrat – more details in the next point.
2. Catch the sunrise at Gornergrat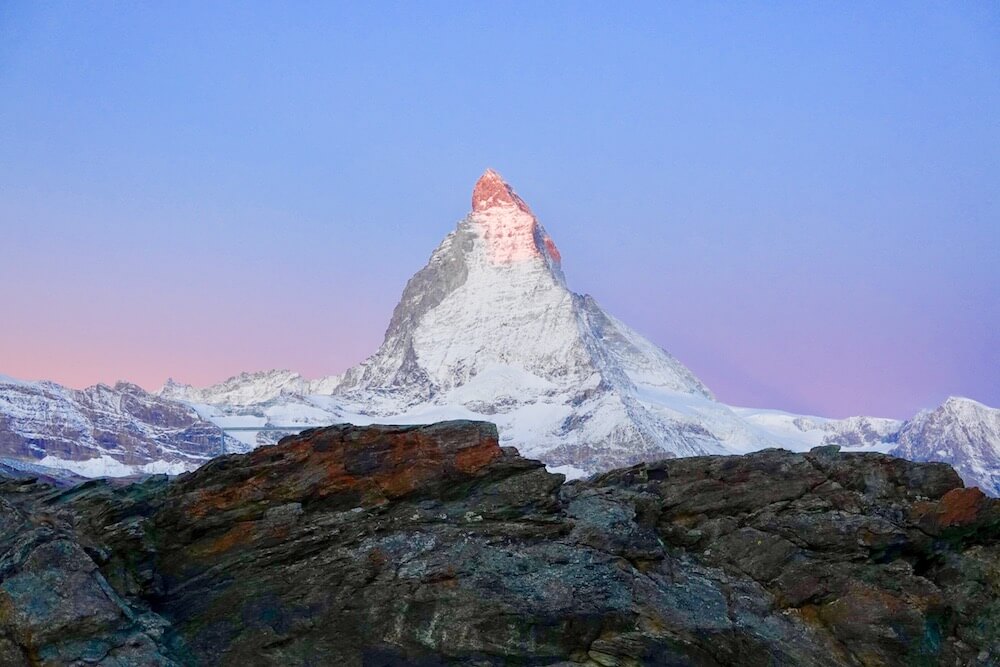 Standing at 3, 135 metres above sea level, Gornergrat makes for an exciting mountain excursion from Zermatt. I recommend taking the first train at 7am up to Rotenboden for the sunrise!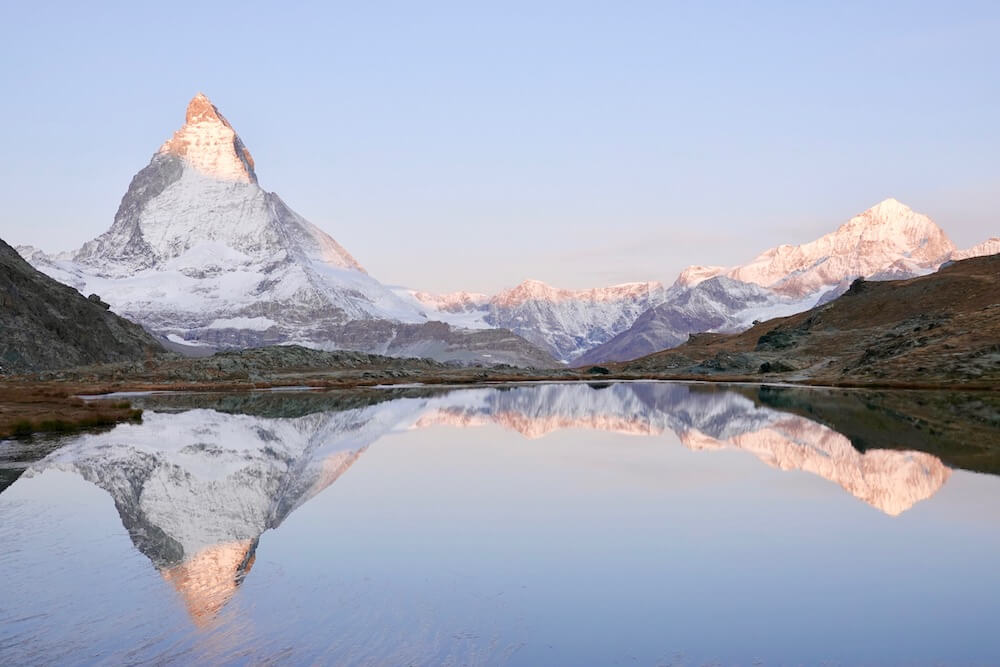 Alight at Rotenboden and take a short downward hike to Riffelsee lake, where you'll have a unique mirrored view of the Matterhorn. Next, take the train up to Gornergrat peak for unparalleled views, before hiking back down to Zermatt. 
Read: Catching the Sunrise at Gornergrat, Switzerland
3. Take an iconic picture of the Matterhorn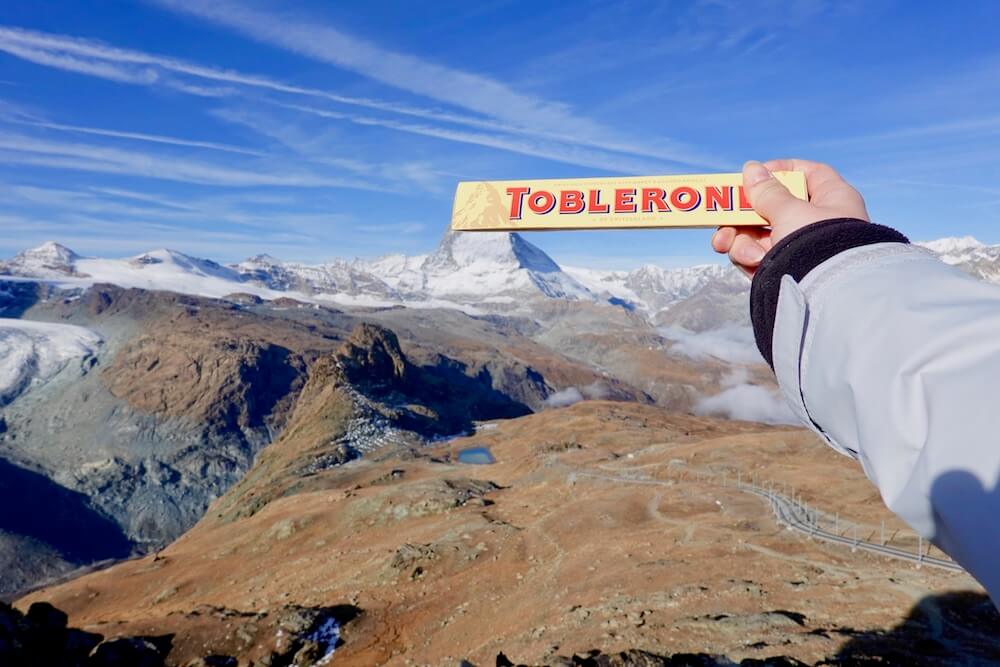 It's cheesy, yes; but how could you miss out on such a classic picture? Toblerone bars can be found everywhere in Zermatt, so grab one from the nearest convenience store or supermarket and snap this iconic picture.
4. Experience the Matterhorn Glacier Paradise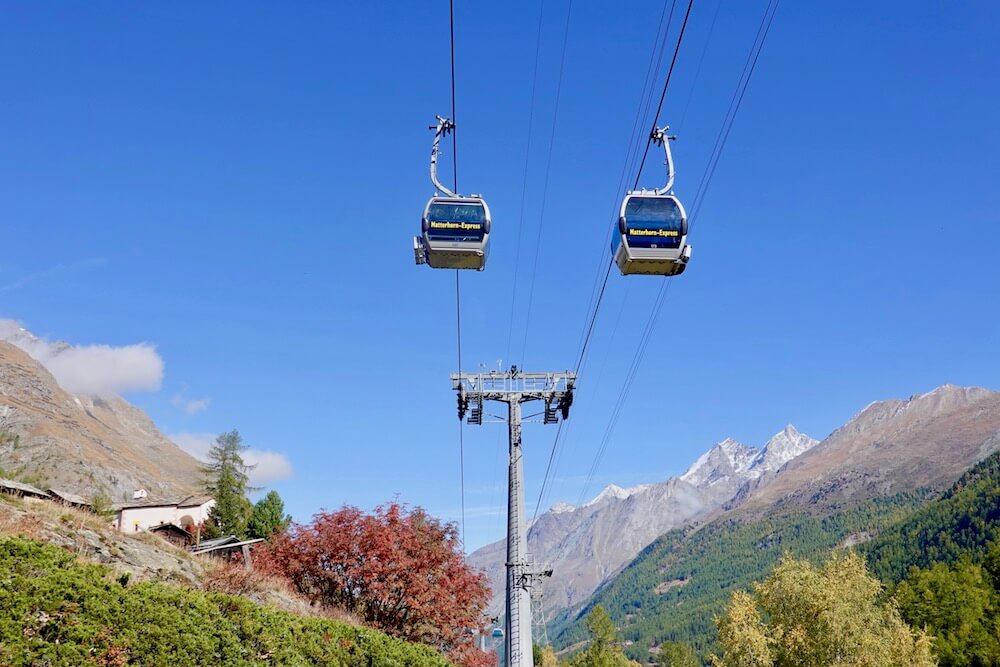 Not to be confused with the Matterhorn itself, a trip to the Matterhorn Glacier Paradise will bring you up to Klein Matterhorn. This is also Europe's highest mountain viewing station! Get geared up for a day full of snow, scenic panoramas, ornate ice sculptures in a glacier cave and gorgeous views of the Matterhorn itself.
You can combine the Matterhorn Glacier Paradise with a trip to Gornergrat – from Riffleberg, take the cable car via Furi. This will take you approximately 1 hour from Riffleberg. Alternatively, you can take a 45-minute cable car directly from Zermatt.
5. Stroll down the Main Street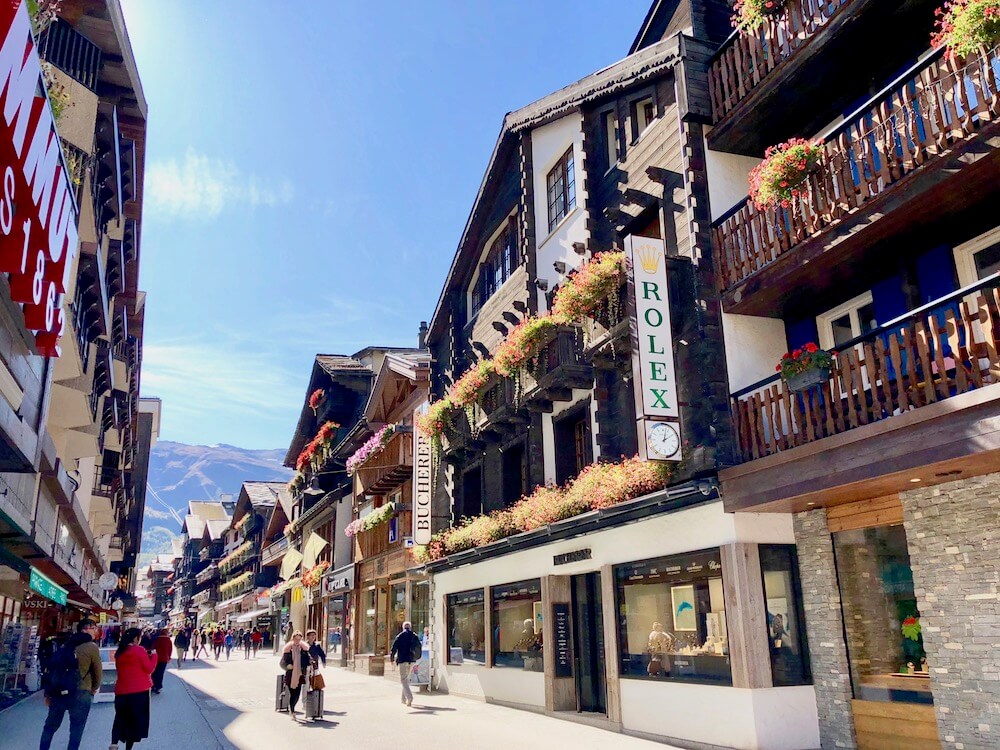 The Main Street (Bahnhofstrasse) is lined with stunning Swiss alpine chalets, restaurants and shops. There are plenty of ski and hiking shops as well should you wish to stock up on your gear.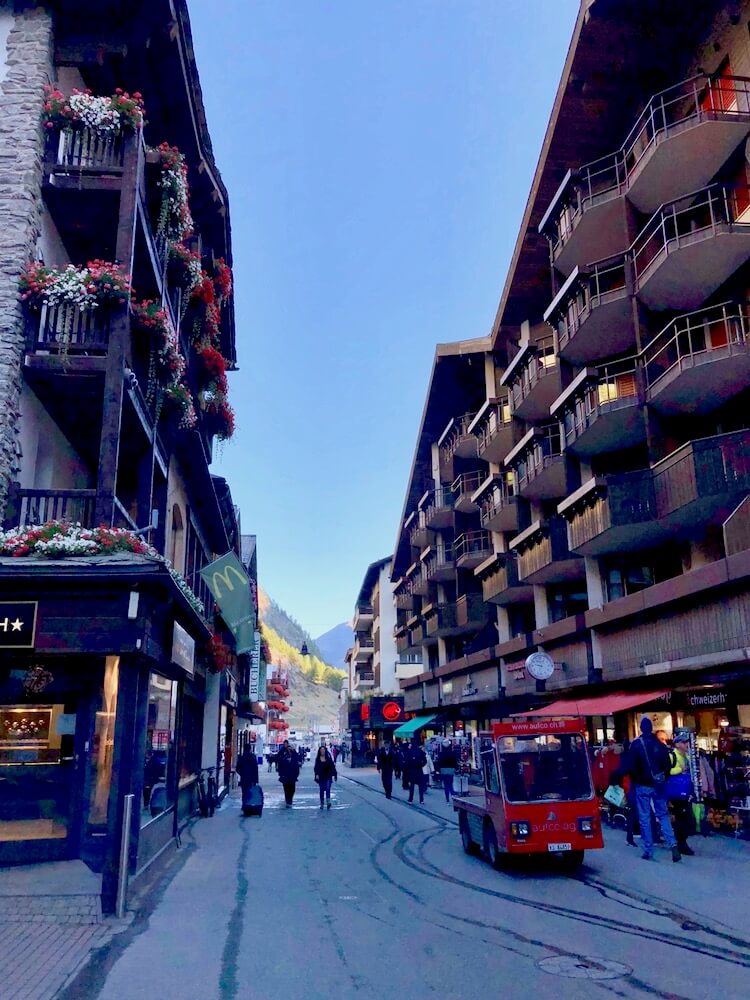 Zermatt is a car-free zone – most places in Zermatt are within walking distance but if you prefer an alternative form of transport, you can easily hop onto a horse-drawn carriage or tiny little electric "taxis" that zip along the streets.
6. Explore a street filled with traditional Swiss houses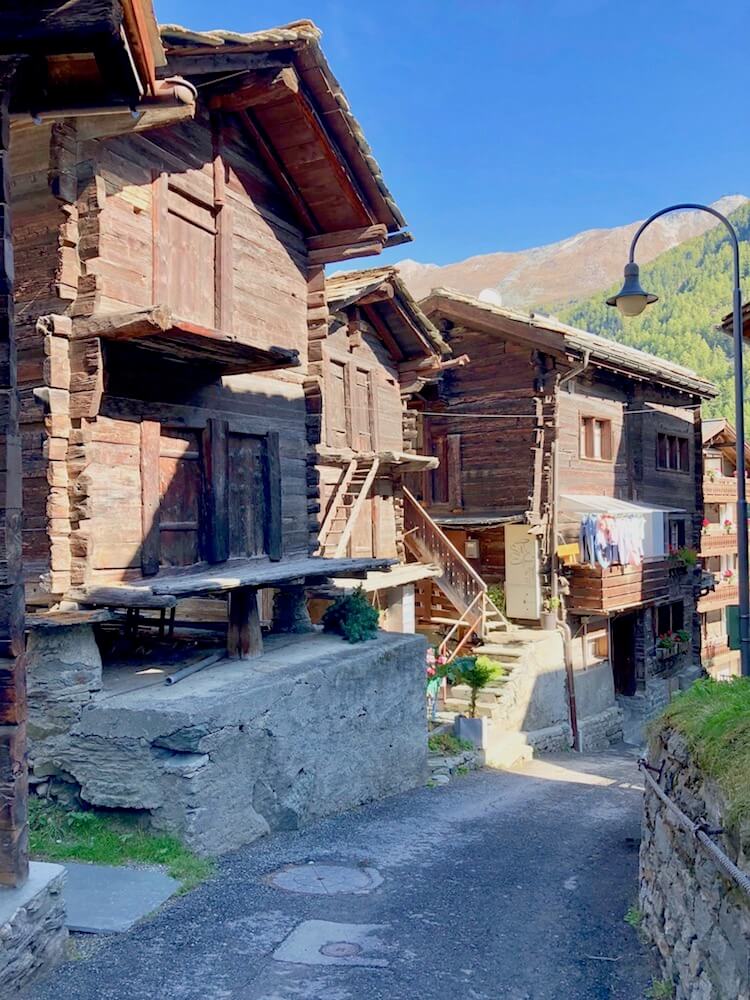 Venture to the old part of Zermatt, also known as the Hinterdorf area. Travel back in time as you wander among traditional swiss houses and barns built during the 16th and 18th centuries.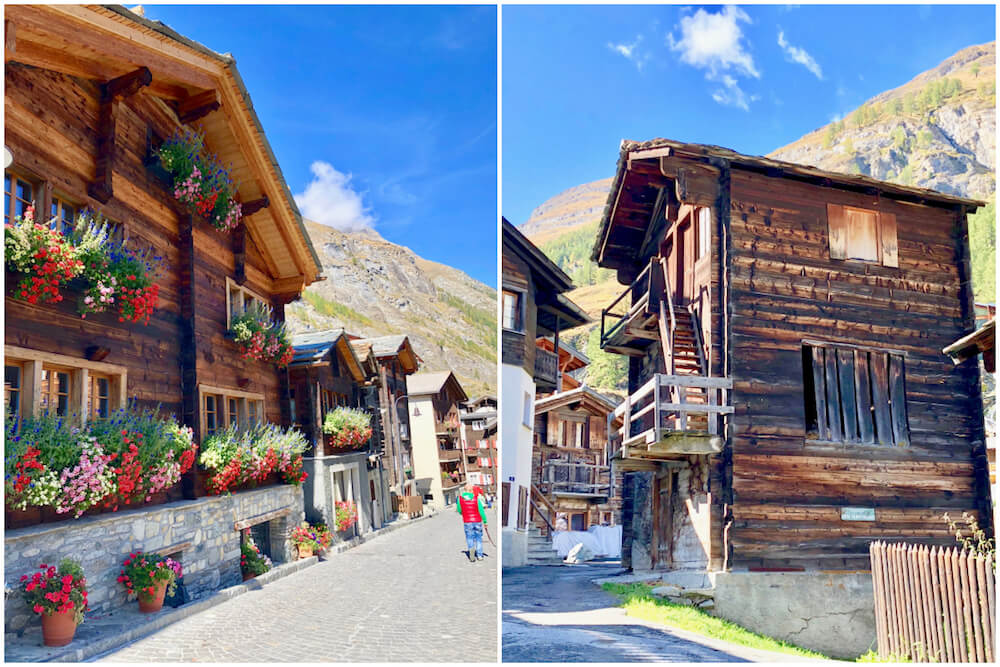 You won't be able to gain entry to any of these preserved houses but their facades are definitely something to look at. Most of these are used as local residences so do be respectful and keep your noise level to a minimum.
Hinterdorf is just a short walk away from the main Bahnhofstrasse stretch.
7. Dine in a beautiful Mcdonald's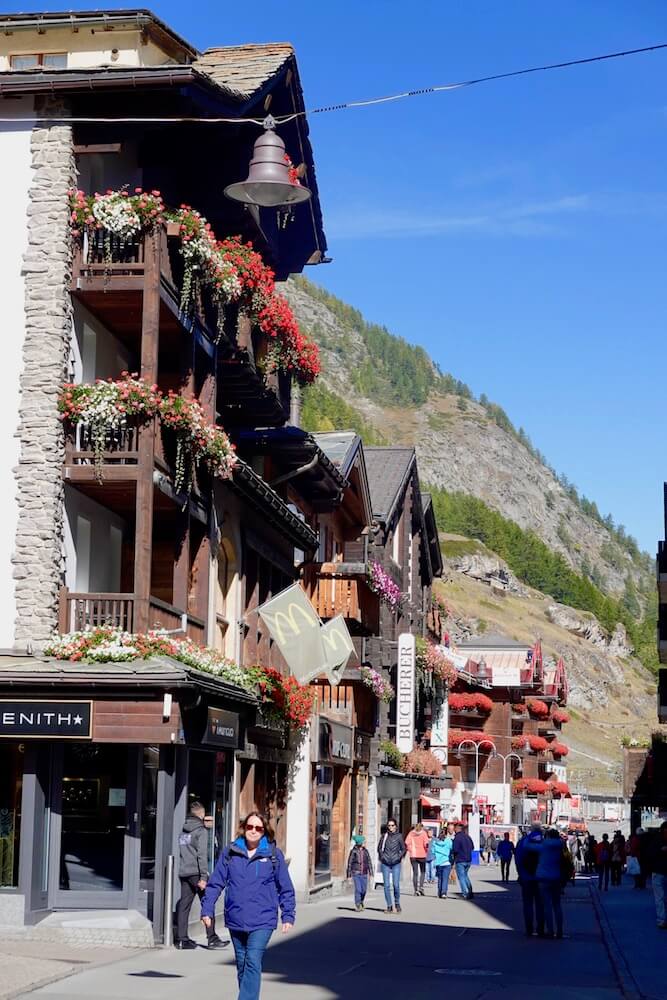 Just look at it! The Mcdonald's can be found along Bahnhofstrasse.
8. Visit the Matterhorn Museum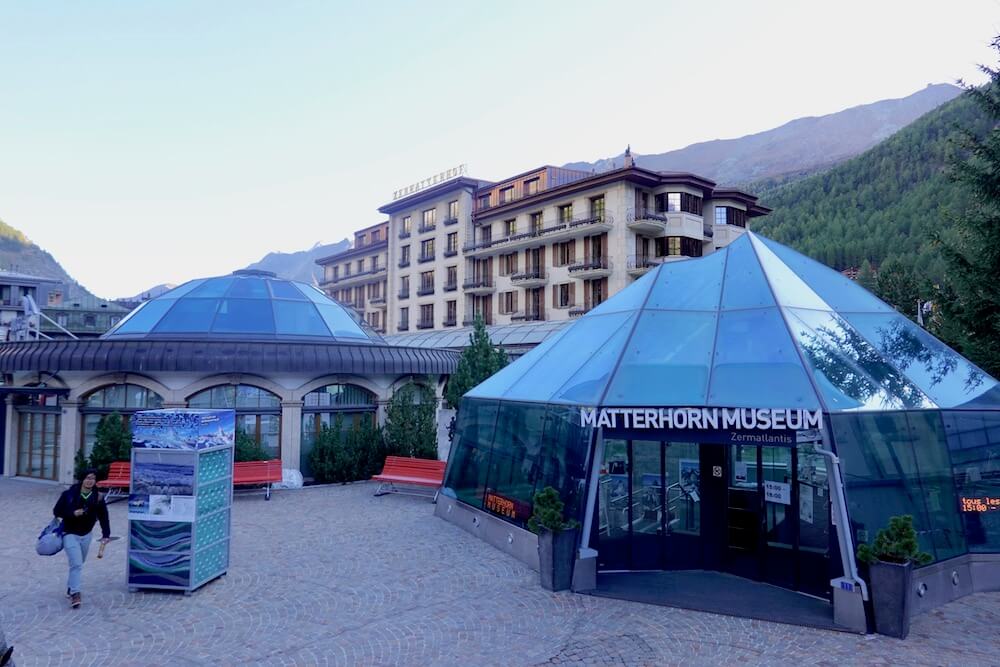 This is for all the history buffs – the Matterhorn Museum offers insight into the history and development of Zermatt, regaling stories about the first ascent of the Matterhorn and more. There are special exhibitions held at the museum from time to time, so no two visits will be the same.
It costs CHF8 (~SGD1) to enter the museum, which is open from 3 to 6 pm daily.
9. Engrave your name on a Swiss Army Knife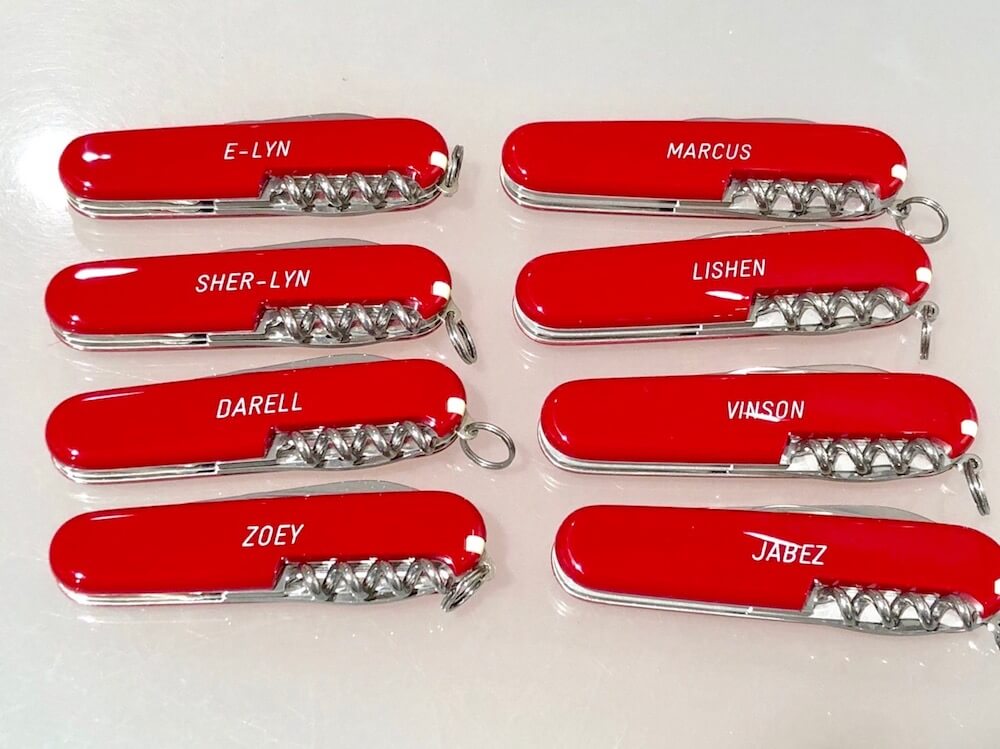 A Swiss Army Knife is a multi-purpose knife that comes with a corkscrew, knife blades, mini scissors and more. There are various types of knives, each of which offer different functions.
Many shops in Zermatt offer free name engravings for each Swiss Army Knife purchase, making for great souvenirs for family and friends back home.
10. Relish some Cheese Fondue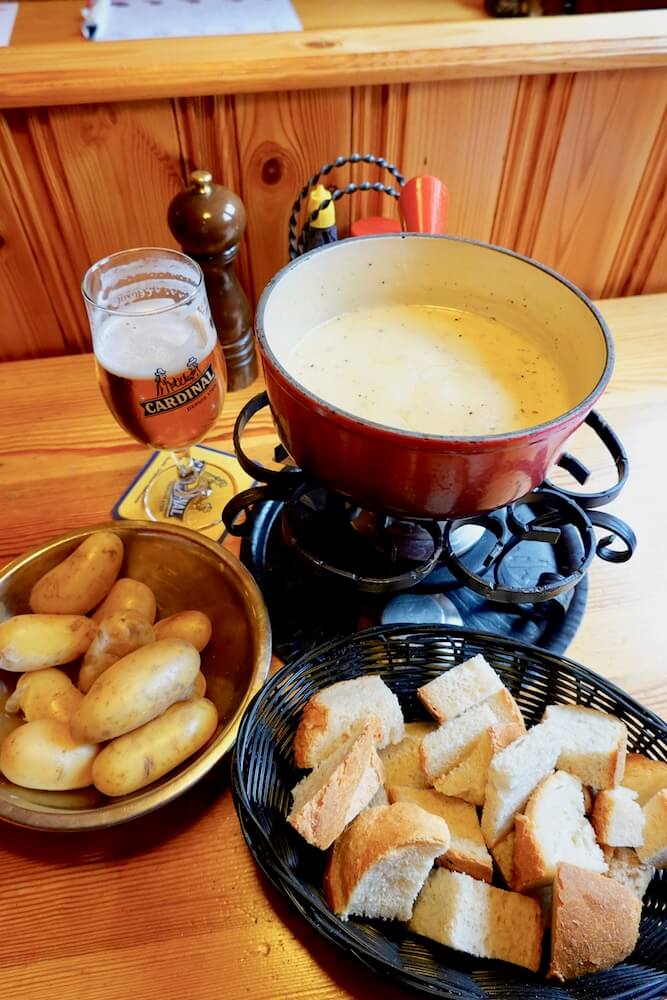 Cheese fondue is perhaps one of the most quintessential Swiss local cuisines. A steaming pot of melted cheese comes accompanied with baskets of boiled potatoes and crisp bread, culminating in an utterly filling and satisfying meal.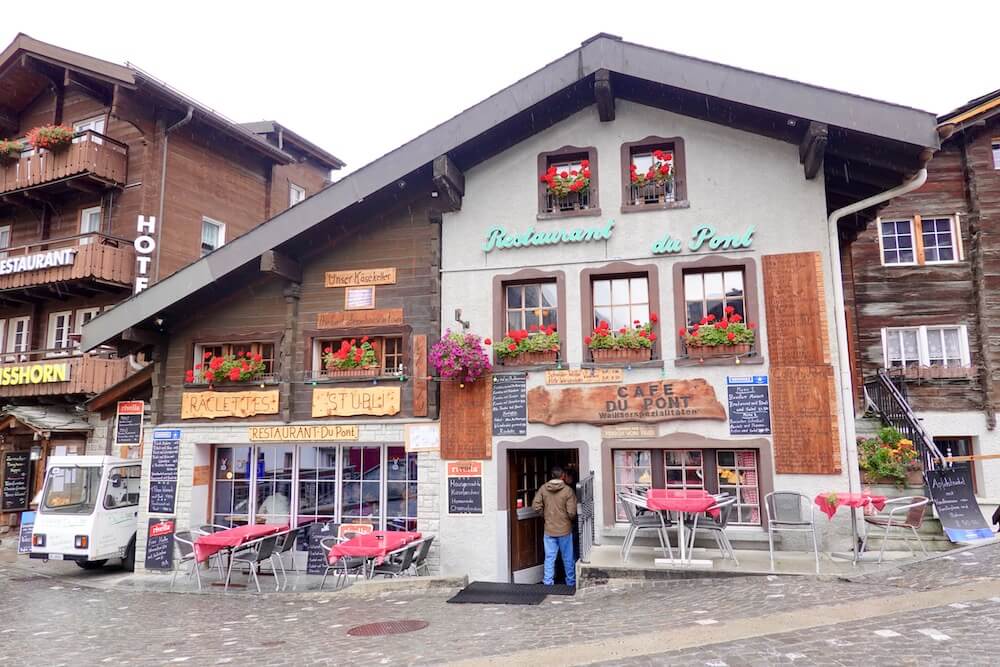 One place to sample this would be at the Café Du Pont which, by Swiss standards, serves up one of the most affordable cheese fondues around. There are also a few different variations of cheese fondue to choose from, so knock yourself out!
11. Take the Glacier Express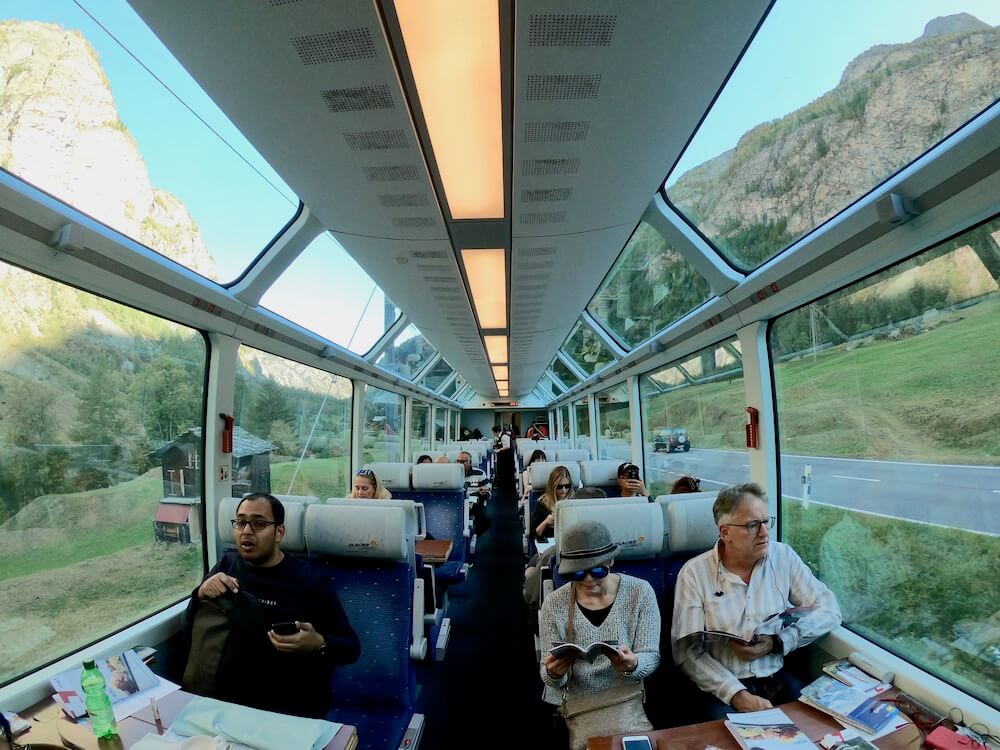 The Glacier Express is the world's slowest express train, journeying through 291 bridges and 91 tunnels from Zermatt to St Moritz. This journey will take approximately 8 hours, where you'll be seated in a simply gorgeous panoramic carriage.
Choose between 2nd-, 1st or Excellence Class, and enhance your experience with a multi-course meal. 
Read: All Aboard the Glacier Express, a Panoramic Train Ride in Switzerland
12. Try the local brew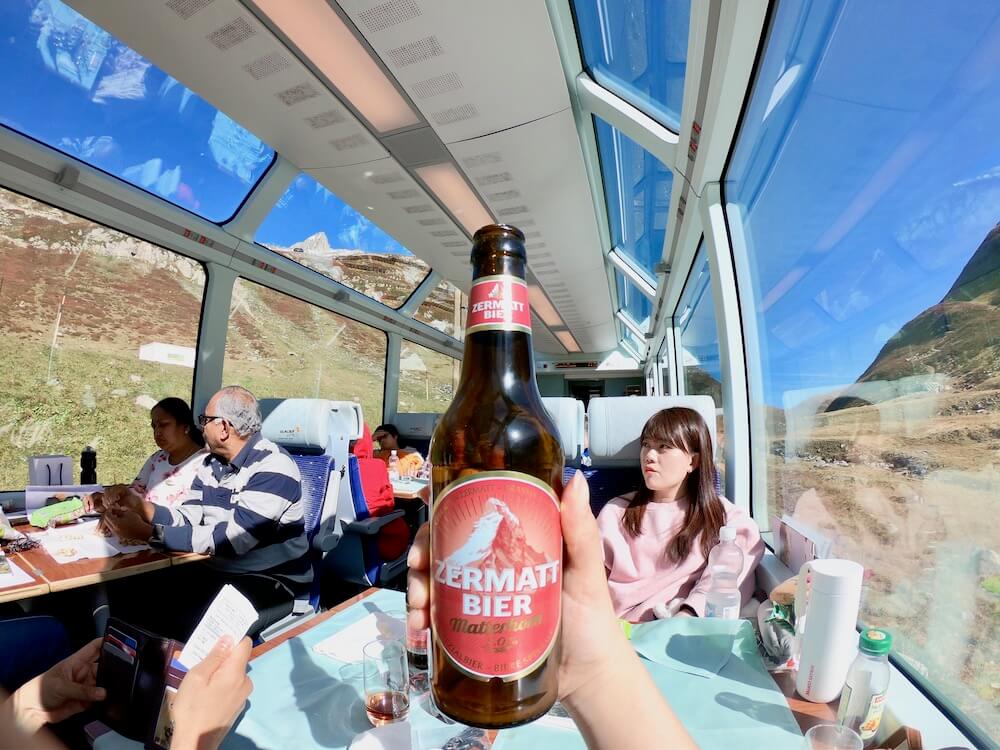 Originating from the Zermatt brewery, the Zermatt bier is a smooth blend that's a delight to drink. Try the different summer and winter editions, both of which are made from pure spring water sourced from 12 mountainous regions around Zermatt.
I sampled the beer on board the Glacier Express but you'll be able to find it in Zermatt's many restaurants and cafés.
BONUS: Where to stay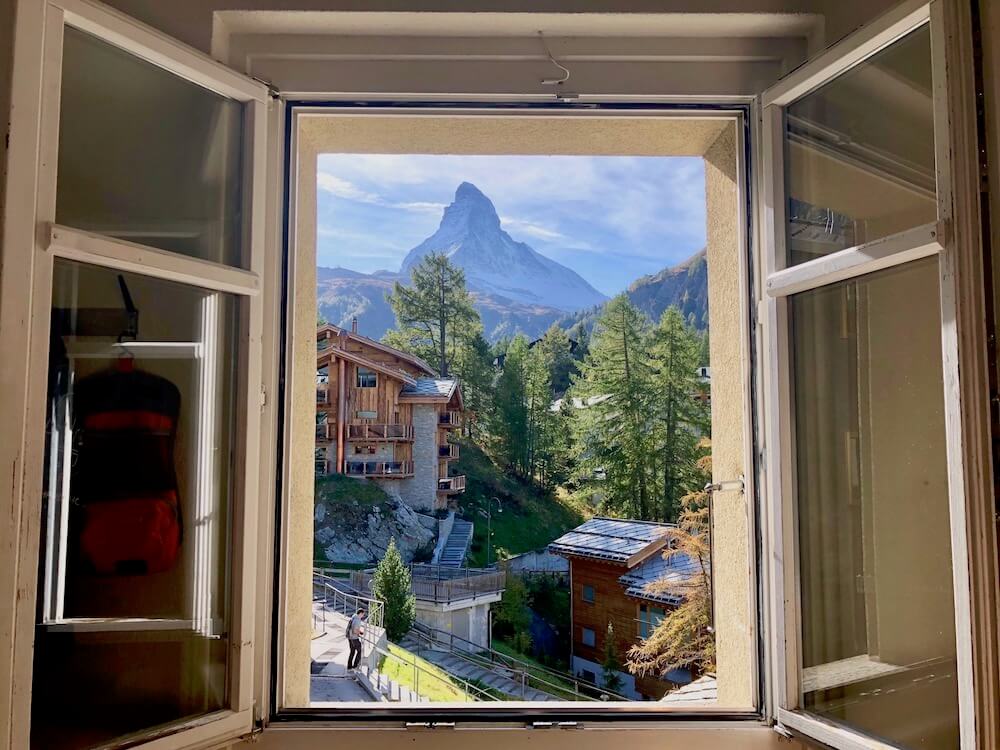 There's no lack of hotels and guesthouses in Zermatt but I recommend staying at Zermatt Youth Hostel, where you'll be able to wake up to a stunning view of the Matterhorn!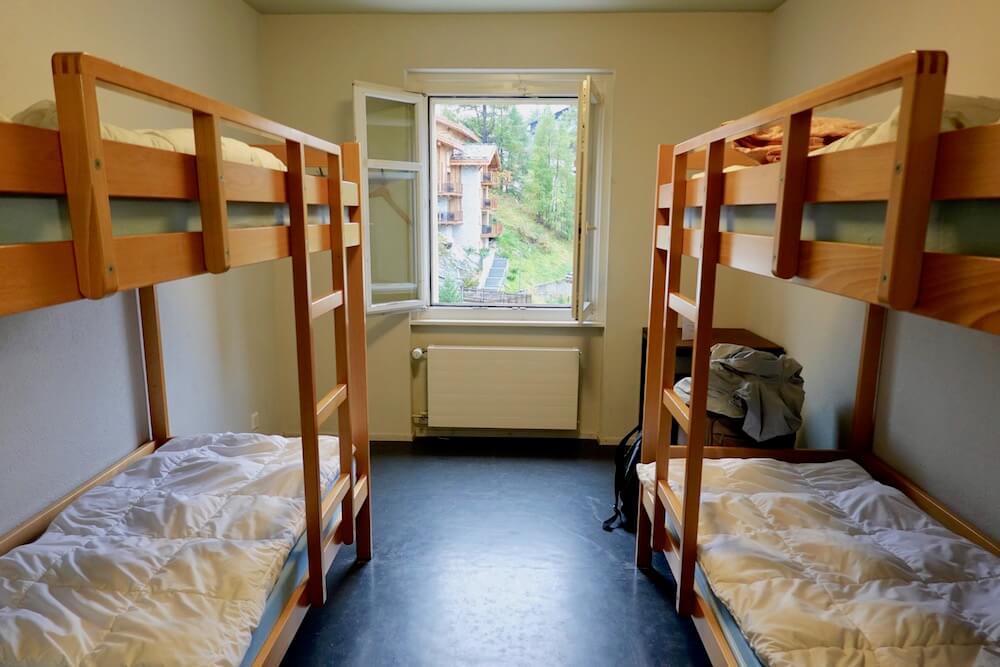 I stayed in a 4-bed female dorm, which was clean and comfortable. Large and medium-sized lockers and a sink are provided in the rooms as well.
There are a few tables and benches right in front of the hostel – this is a great place to unwind after a whole day of activity. Plus, you'll get a great view of the Matterhorn all the time!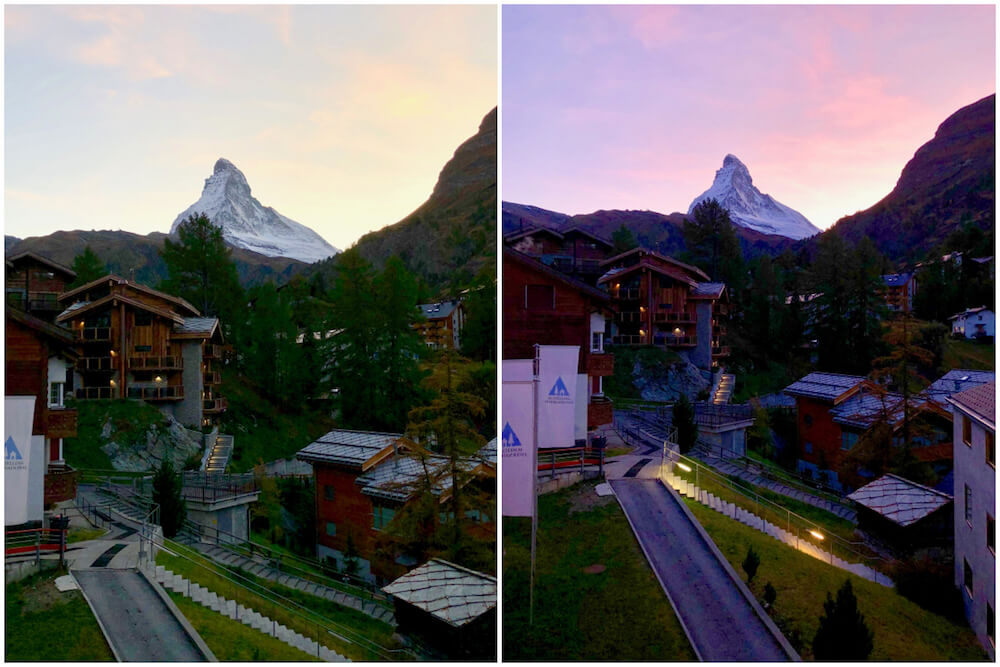 The only catch is that the Zermatt Youth Hostel is located right at the top of a long flight of stairs, so do be prepared to lug your suitcases up. However, this location is what allows for such an unobstructed view of the Matterhorn.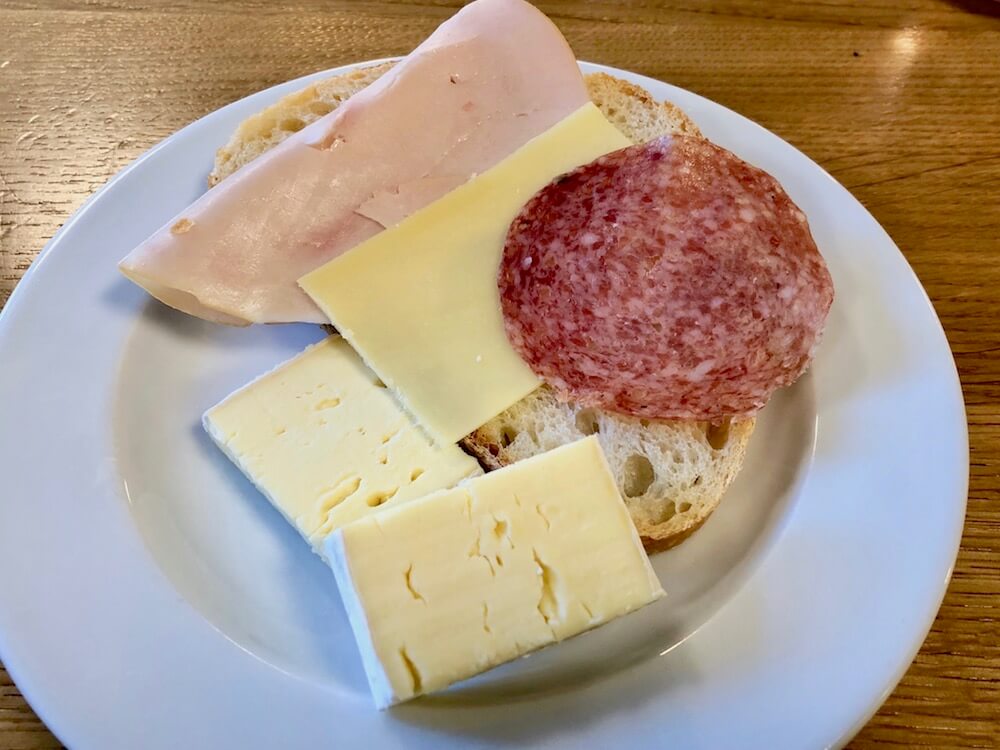 Each night's stay comes with breakfast, which is served buffet-style. You can also opt to have dinner at the hostel at an additional price.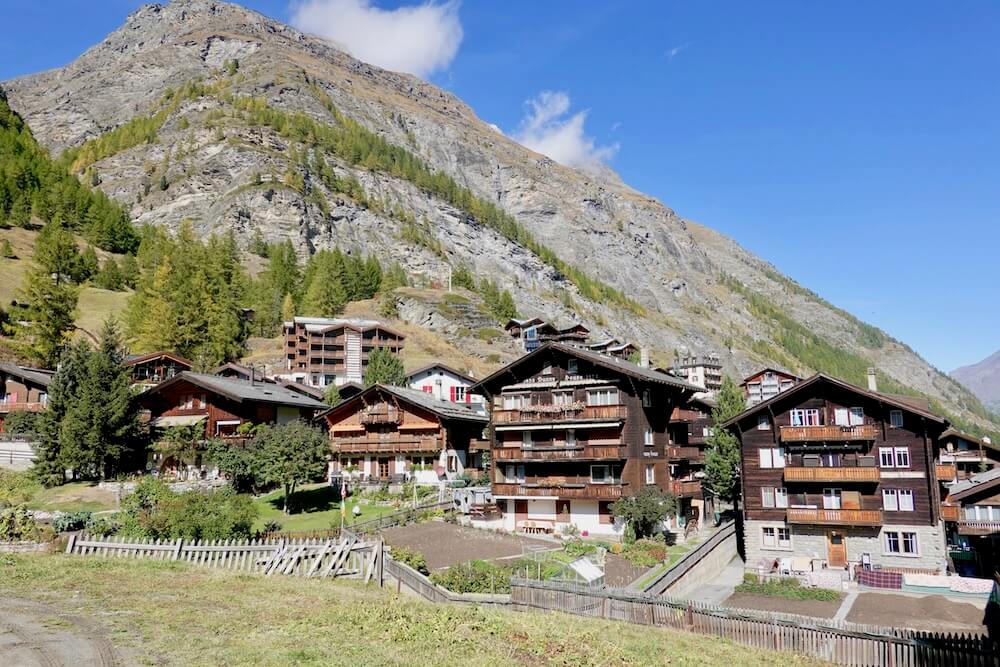 And with such magnificent views of the Matterhorn, how can anyone resist?