Top Things to Do at Mount Pilatus, Switzerland
It's easy to cover most of Lucerne's main sights in a day – get lost amidst the alleys of the old town, stroll across the Chapel Bridge, relax by the Lion Monument or skip stones at Lake Lucerne – it can all be done pretty quickly, even if you take your time.
Read: Things to Do in Lucerne, Switzerland
There are plenty of day trip options but spending a day at Mount Pilatus is a great (and easy!) trip from Lucerne. The two-way journey is affectionately called the "Circular Golden Round Trip" – there are a few ways to go about this route, more information on this at the end of the article. Here's what you can do at Mount Pilatus:
Soak in the views at Pilatus Kulm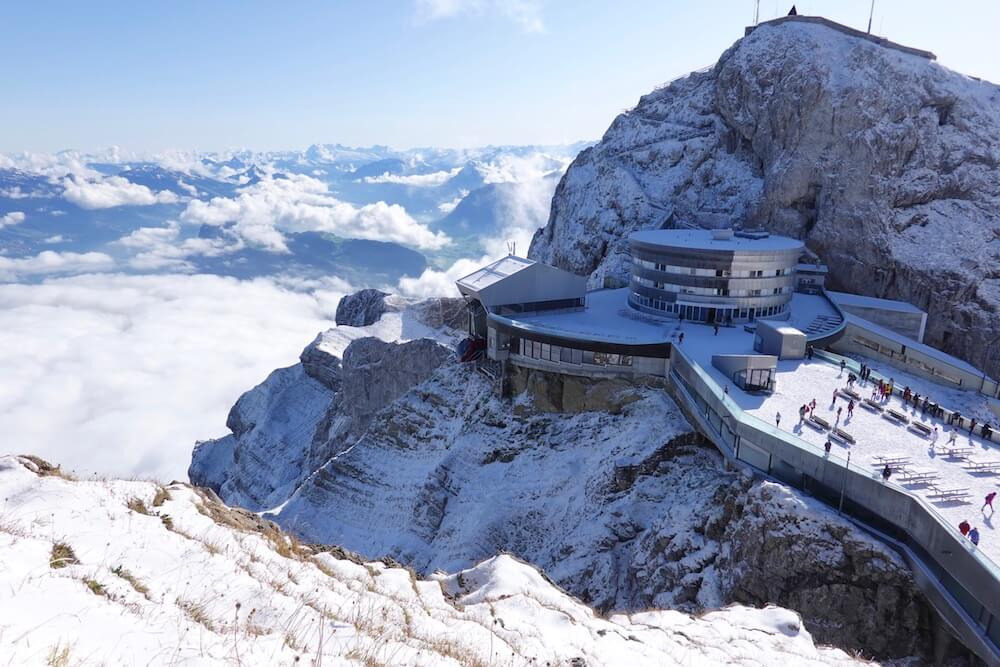 I visited Mount Pilatus during the first few days of October – and was lucky to catch the first few early snowfalls of the season! Standing at 2,132 metres above sea level, Pilatus Kulm (the summit) boasts breathtaking panoramic views.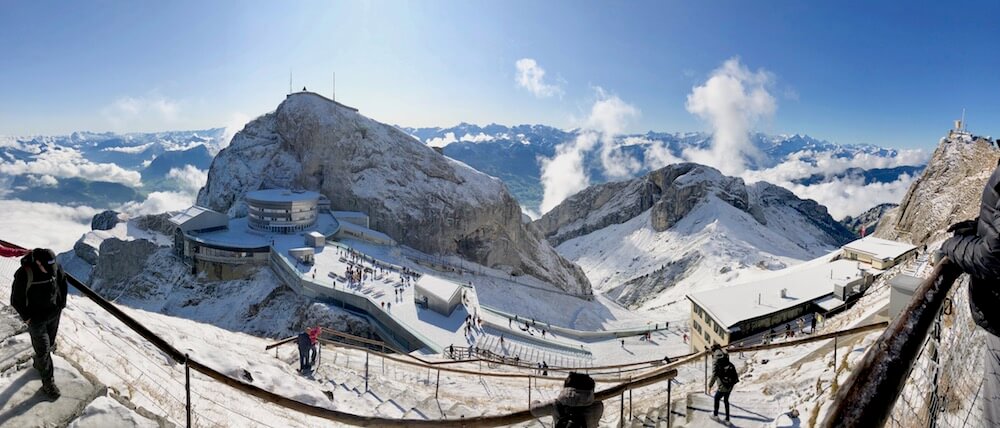 Climb up a flight of steps to a viewpoint overlooking glittering snowy vistas and pristine white peaks.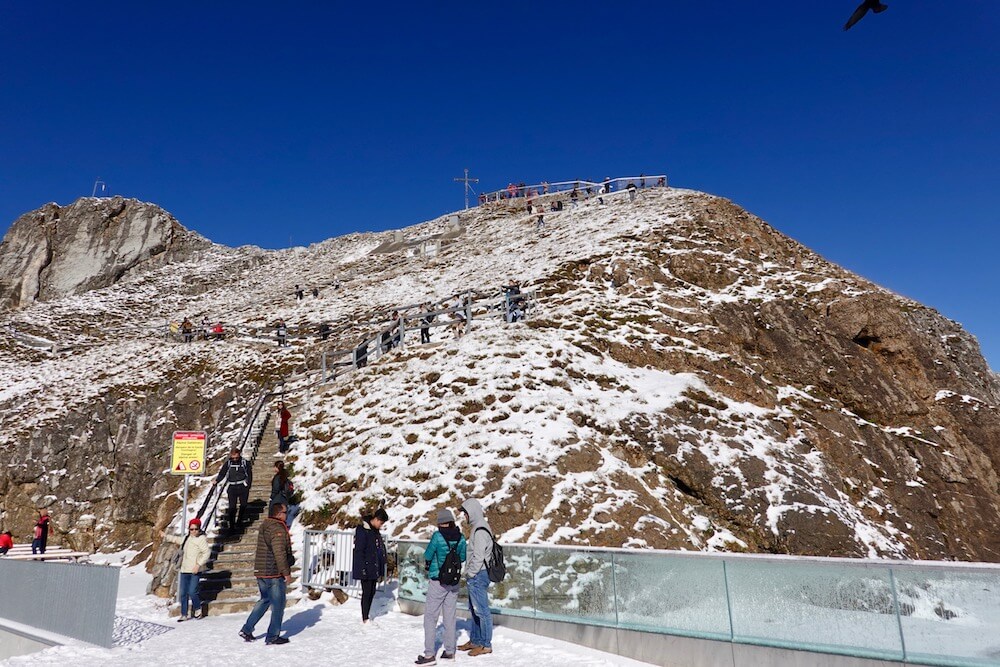 Do be careful, the snow often turns to slush due to high footfall and can be rather slippery. It's best to don proper hiking boots – no matter the weather!
Tip: Use the 'Meteoblue' app to check the weather; the popular 'Accuweather' app isn't as accurate for Switzerland's climate. Also, do check Mount Pilatus' live webcam to assess the weather conditions and ensure that you're adequately dressed. This can also help you decide when to make the trip up Mount Pilatus – you wouldn't want to journey all the way up only to be greeted by a layer of dense fog!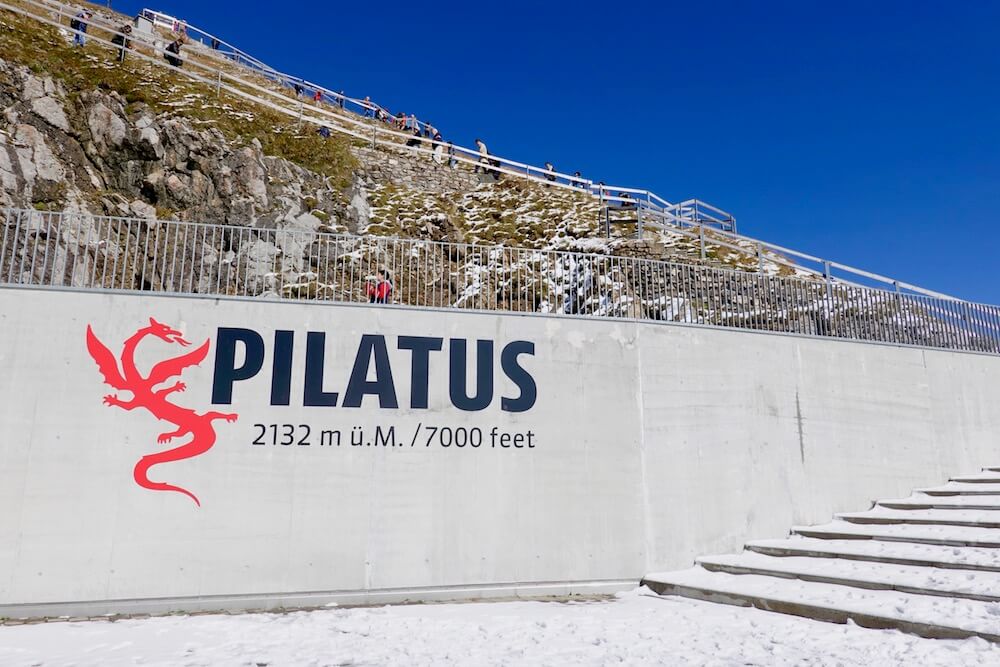 Photo spot, checked.
Take on the Tomlishorn Hike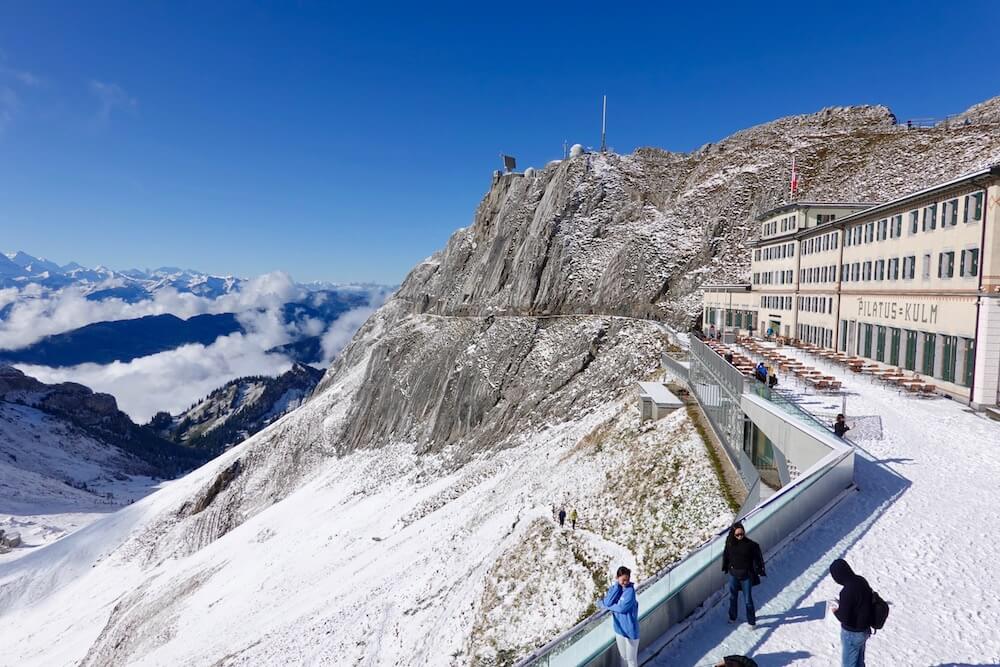 There are plenty of hikes available atop Mount Pilatus but a personal favourite of mine would be the Tomlishorn Hike. The hike takes about 40 minutes one-way, requiring approximately 1.5 hours to complete. The starting point is just beyond the restaurant area and is clearly demarcated by a sign. If you prefer, you can also get a trail map from the information desk.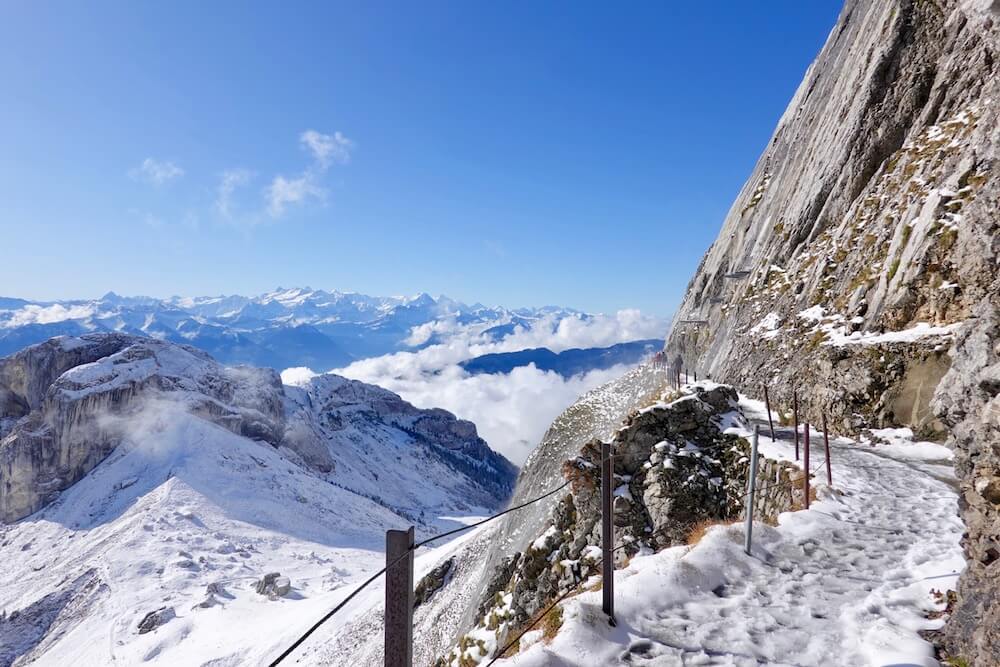 The trail follows a route along a cliffside and is easy to follow. You'll go back the same way you came after reaching a dead end, so there's really no way to get lost!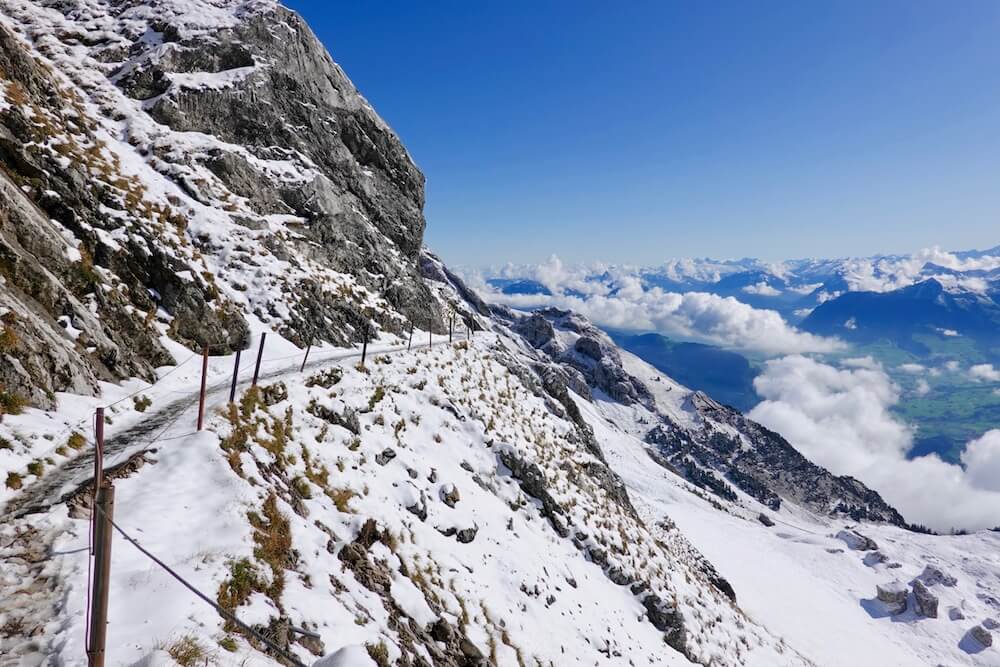 The trail is wide, with more than enough space for other hikers to comfortably pass by. Take your time on this trail, you'll feel as if you're walking among the clouds!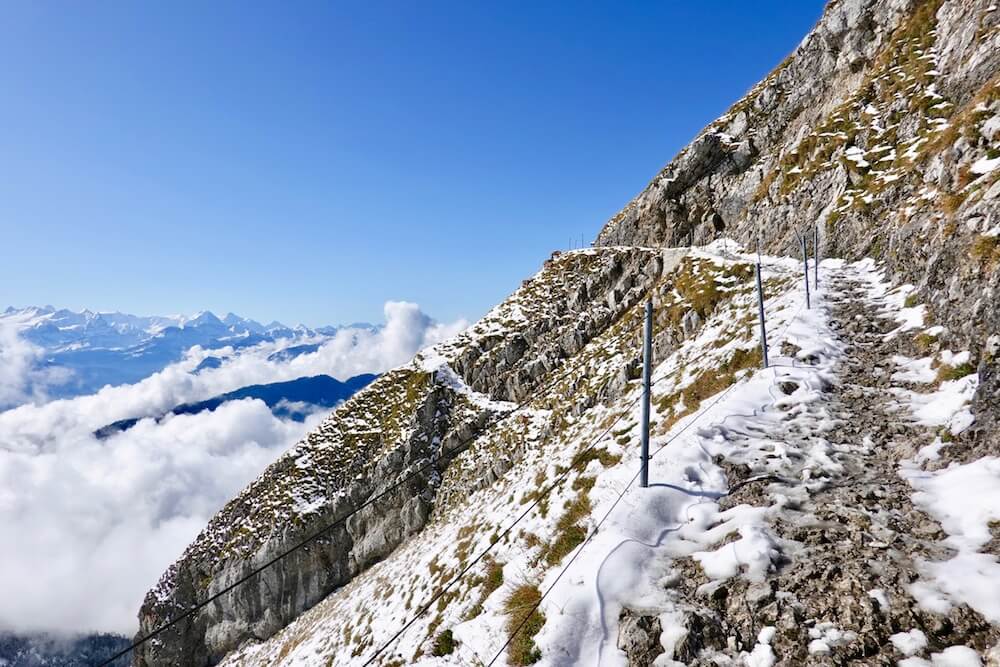 The path does take on a bit of an incline during the last stretch but it's manageable. It's mostly flat otherwise!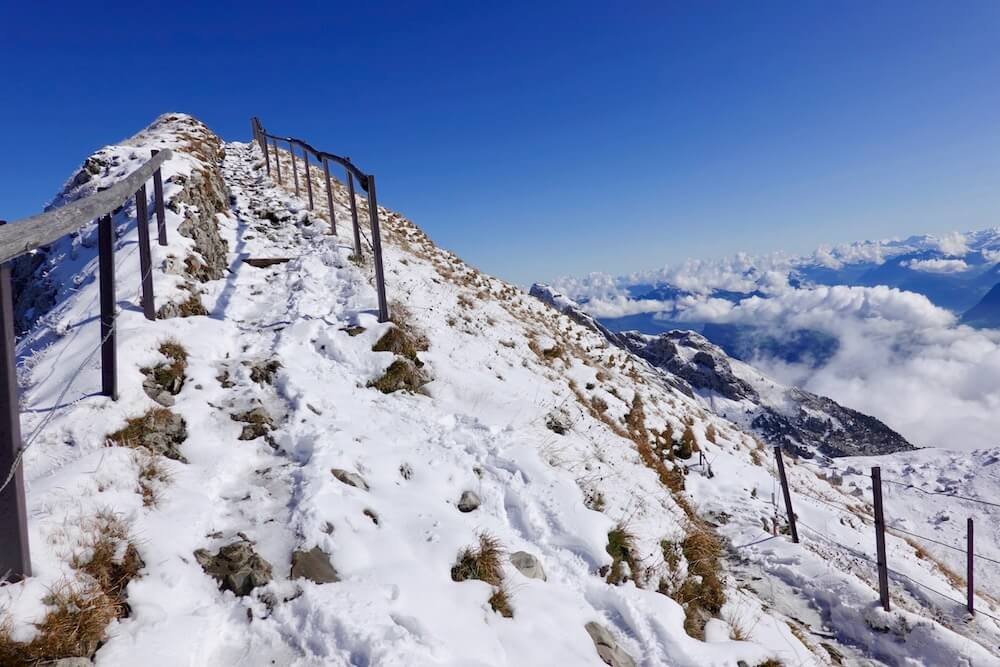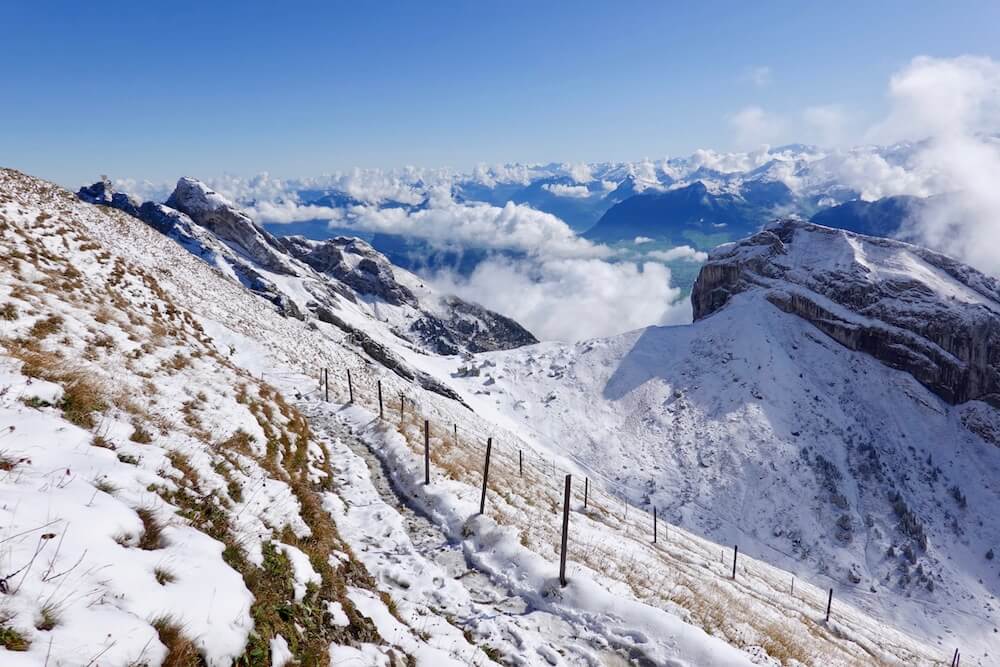 It does get a little steeper when approaching the summit, however; don't give up, it's the last push! Once at the summit, you'll be rewarded with gorgeous views and the satisfaction of having made it all the way! There's also a bench at the summit should you wish to catch a breather.
Tip: Do pack a water bottle containing at least 1 litre of water and some snacks in your bag before embarking on any hike. Good energy snacks to pack would be granola bars, nuts and bananas. You can even choose to pack a sandwich to eat along the way!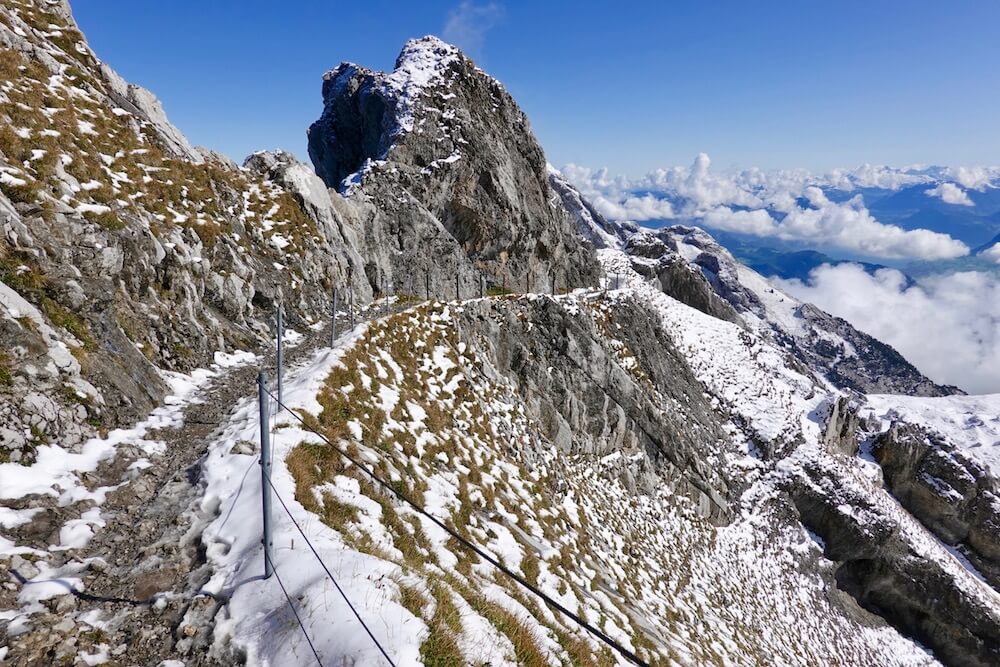 As mentioned previously, you go back the same way you came so simply turn around and make your way back to Pilatus Kulm.
Try your luck at spotting some wild Alpine Ibex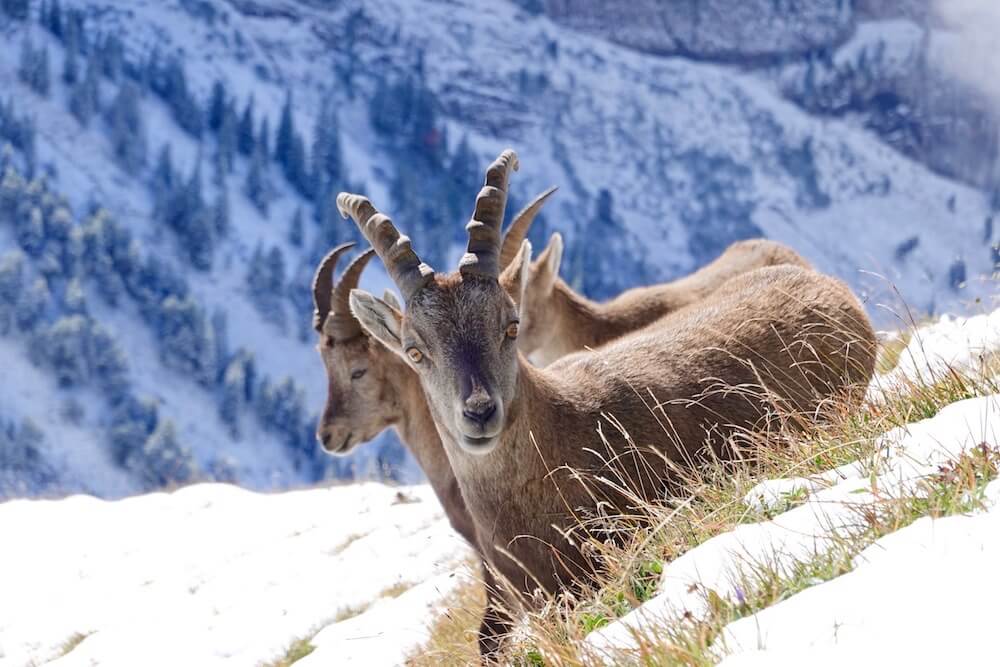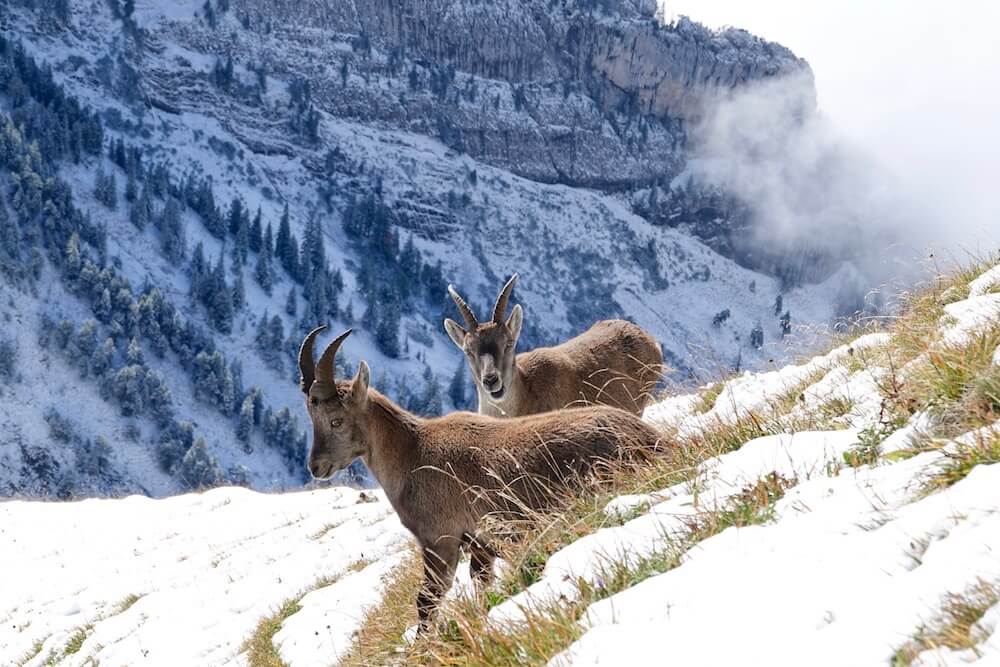 A species of wild goat, the Alpine Ibex reside in the European Alps. There's no predicting where they'd be but while on the Tomlishorn hike, I got lucky and chanced upon a few!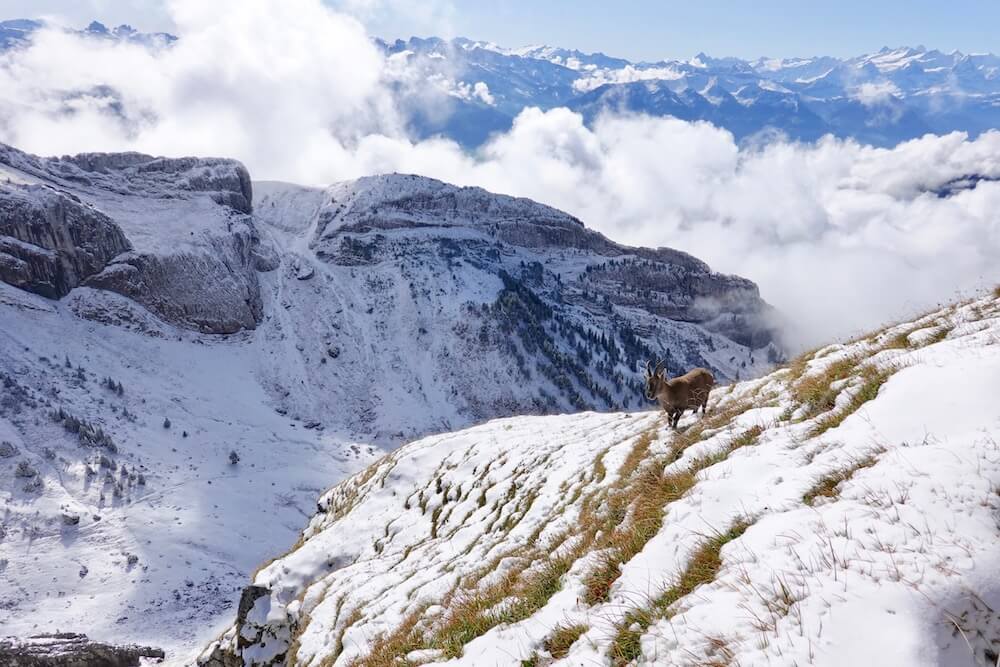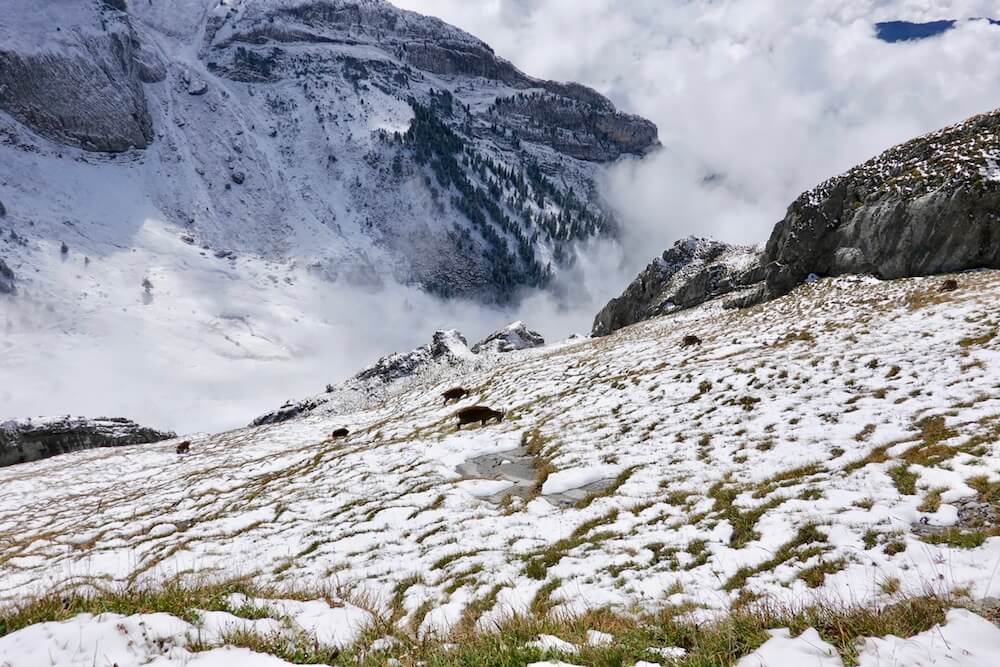 Their hooves allow them to stand on steep sheer mountain faces, where they graze for food or lick mineral salts off the rocks.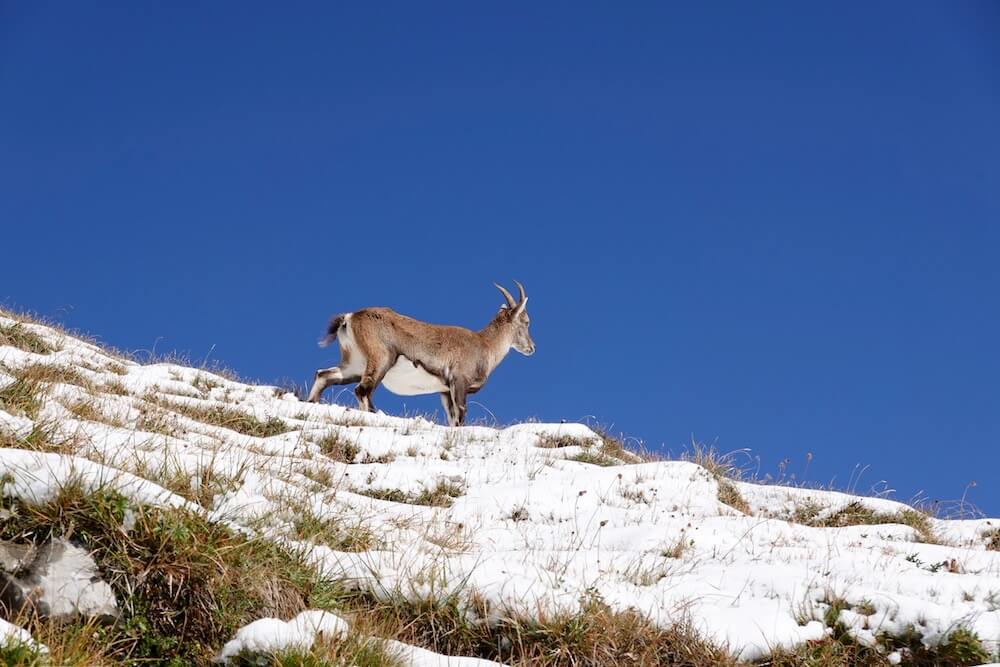 Don't be alarmed should you encounter any – chances are that they're more afraid of you than you are of them, and usually run off should you get too close. Otherwise, they're more than content to simply continue their grazing activities as you walk past them.
Take a whirl on the Frakigaudi Toboggan Run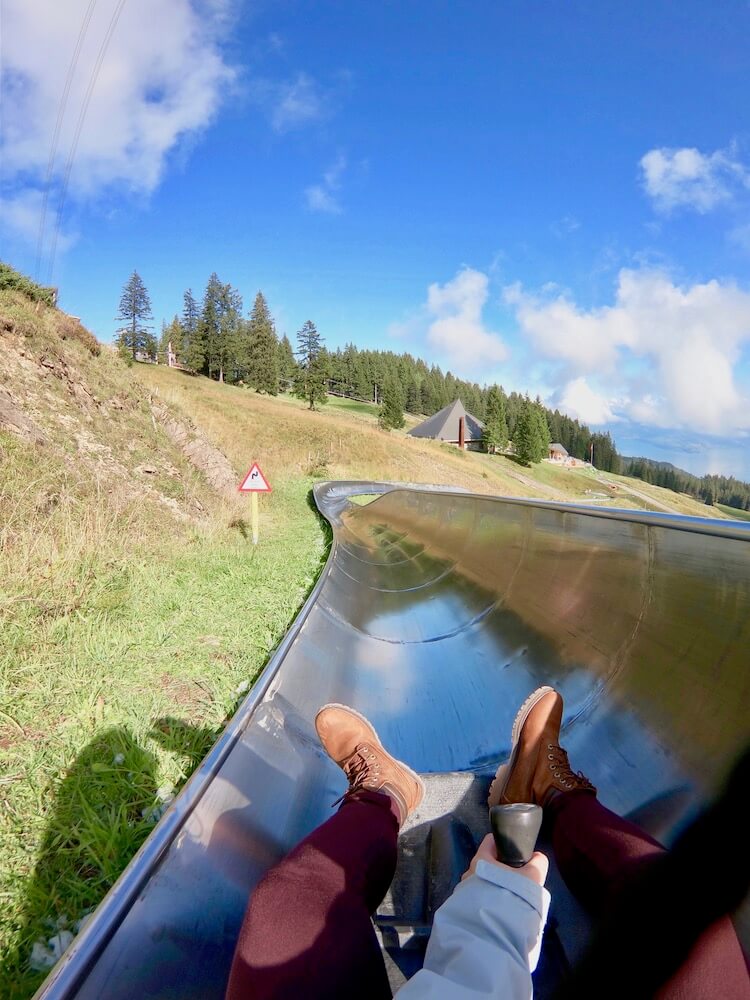 One really fun thing to do at Mount Pilatus would be to zip down the slopes on a toboggan! Stretching over a length of 1,350 metres, the Frakigaudi Toboggan Run is the longest in Switzerland. It's unfortunately closed during the winter season and only operates during the other months (as a rough gauge, the toboggan run didn't operate between 20 October 2019 and 10 April 2020). Visit this website to see which attractions are operating before you visit.
You'll be able to control your speed with a handle whilst on the sled – push forward to go faster and pull backwards to slow down or stop. The experience is exhilarating and suitable for all ages; however, children do have to ride with an accompanying adult.
Tip: Do note that you're not allowed to hold any phones or cameras during the ride so if you wish to take pictures, do come prepared with a head or chest strap.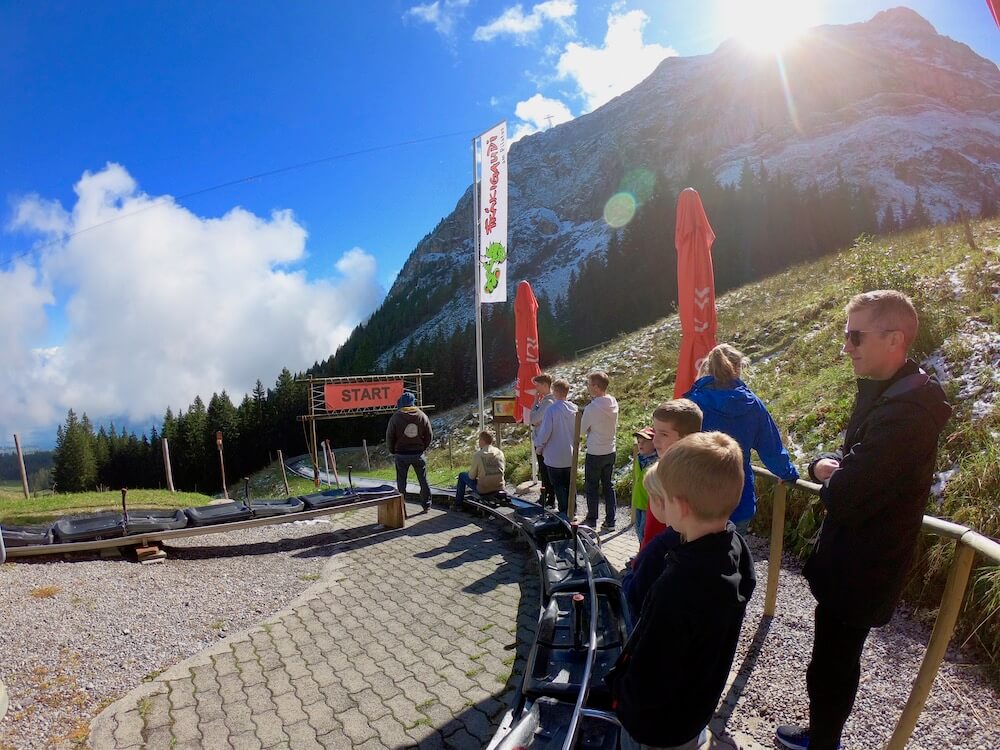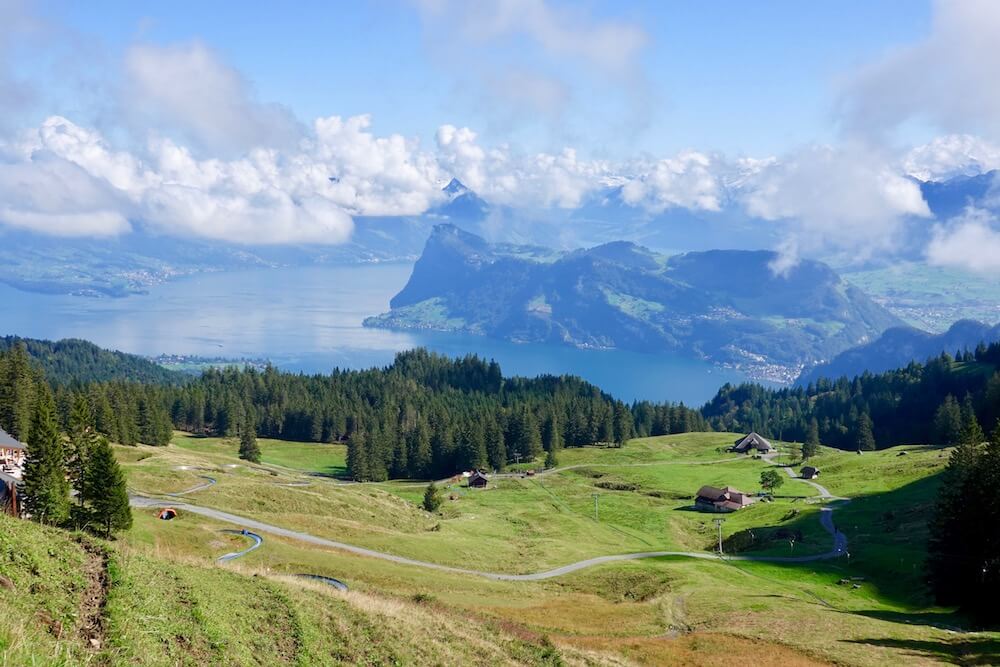 There might be a queue when you visit but what are a few minutes of waiting when you have this view to gaze upon?
The Frakugaudi Toboggan is located at Frakmuntegg station, which is a 5-minute gondola ride from Pilatus Kulm. One ride costs around CHF8 (~SGD11).
Try a variety of high-element activities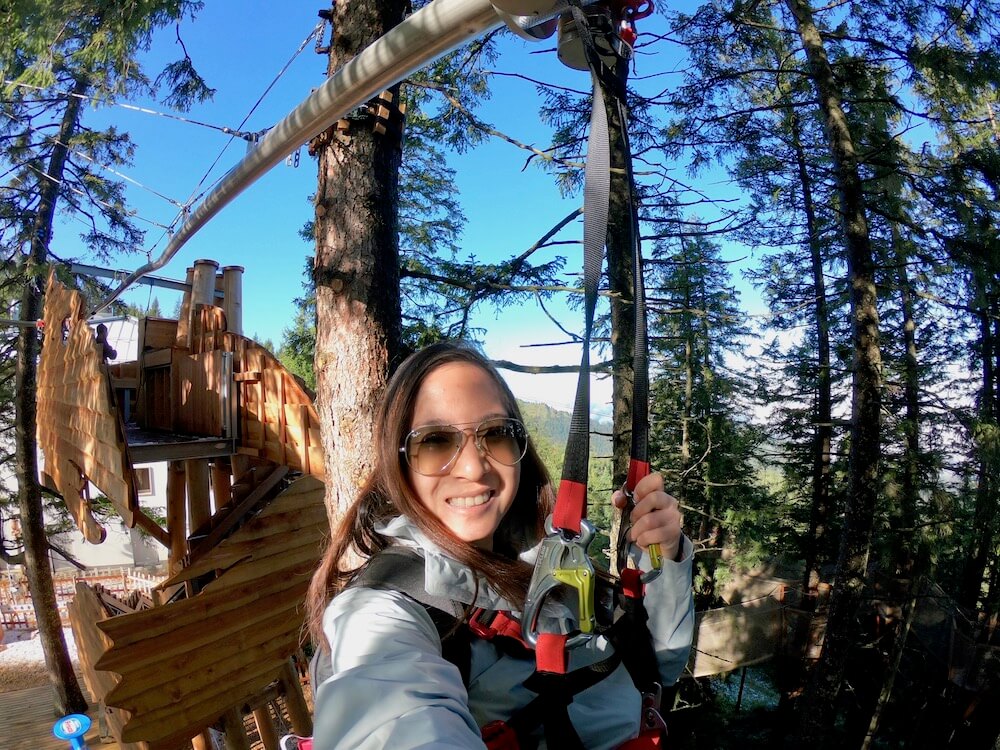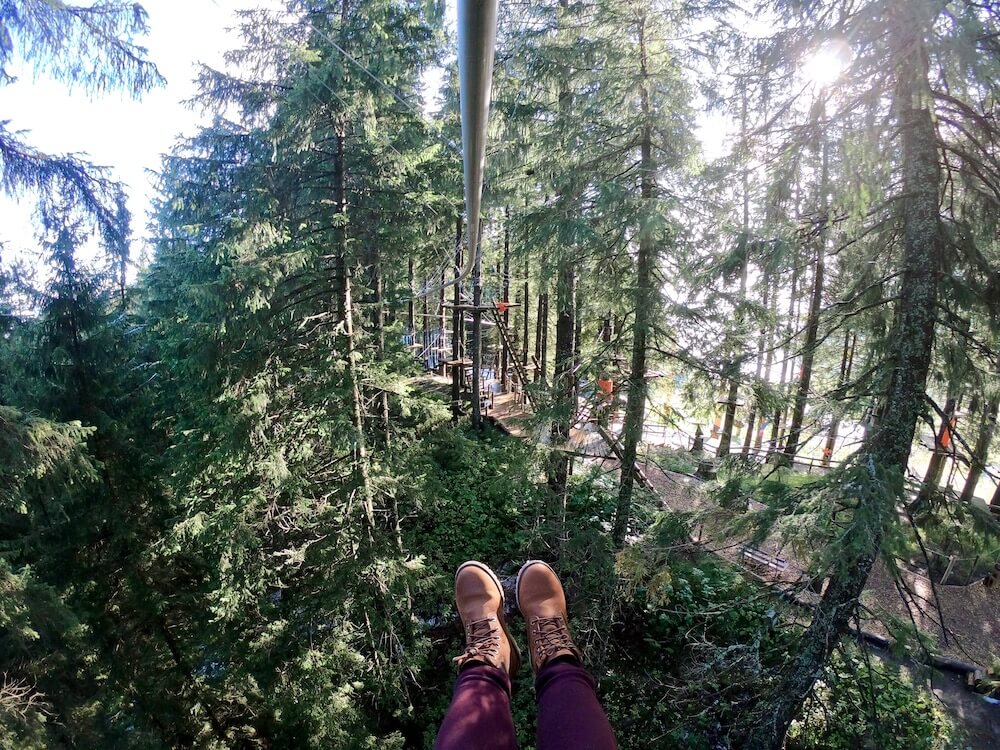 Comprising a zipline of sorts, the Dragon Glider takes you on a gentle 500-metre-long ride through a towering tree canopy. Twist and turn through the greenery as you enjoy the fresh mountain air.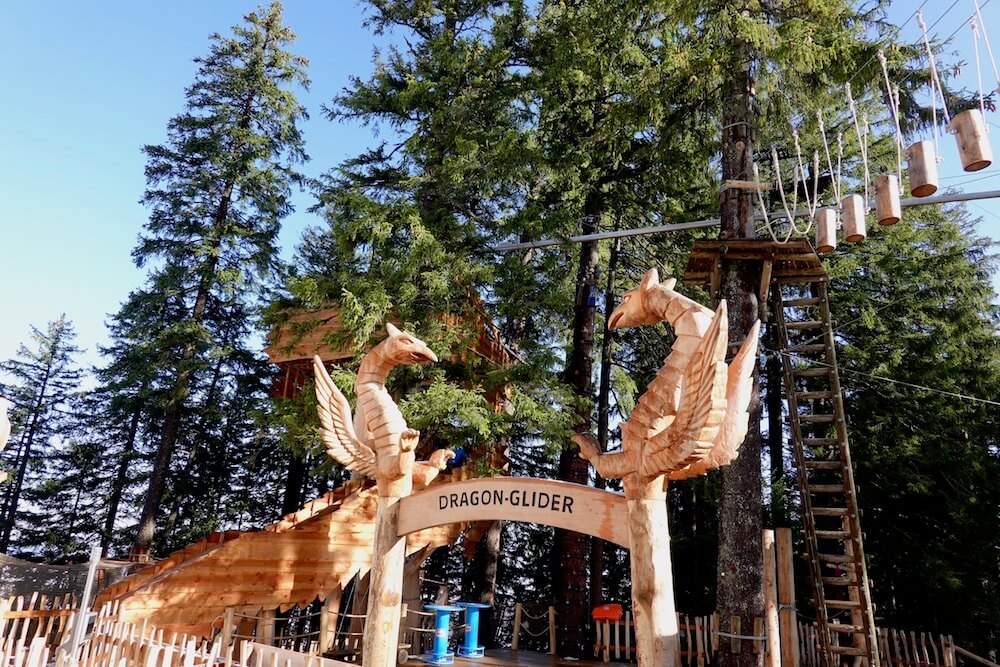 The Dragon Glider costs around CHF10 (~SGD14) per ride.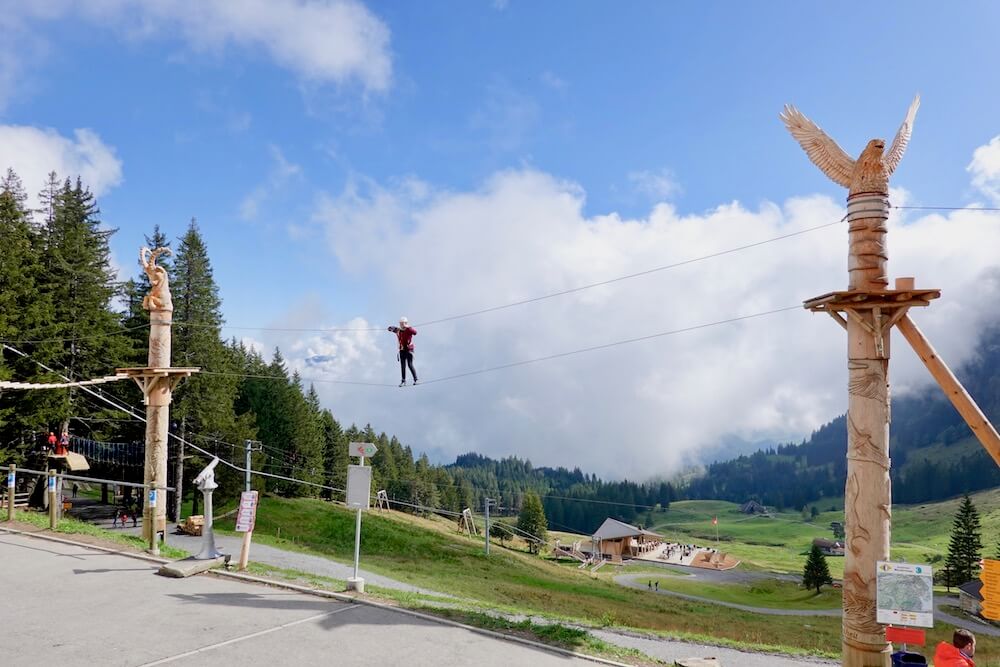 Alternatively, you can test your balance at the Rope Park. There's plenty to do here – from going through a rope obstacle course and attempting a free-fall to climbing up 'monkey trees', you'll be spoilt for choice.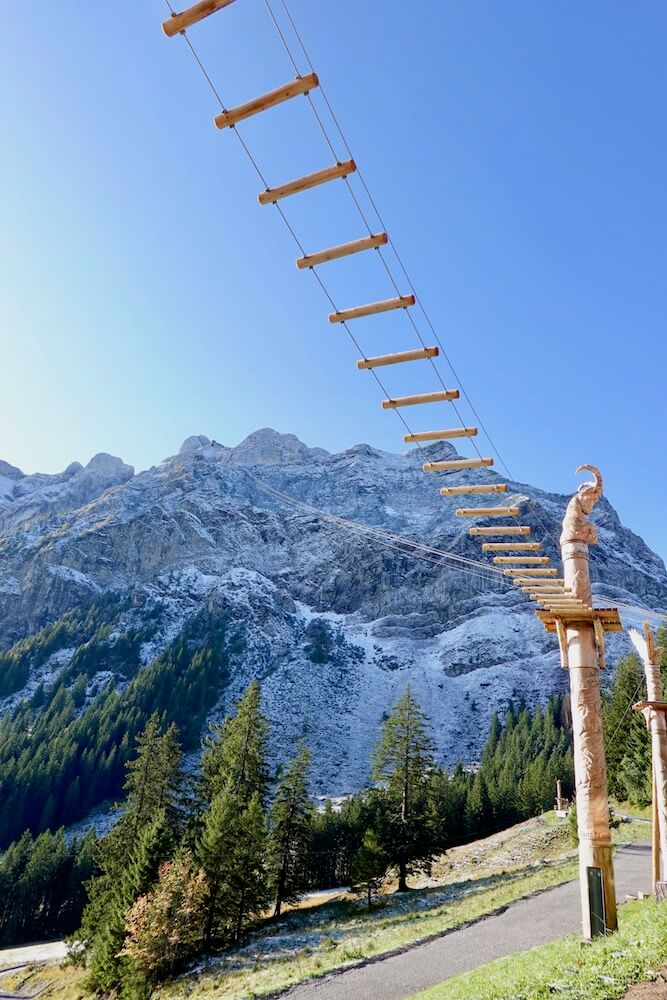 A 3-hour admission to the rope park costs CHF28 (~SGD40) for adults and CHF21 (~SGD30) for children. Both the Dragon Glider and Rope Park are located at the Frakmuntegg station.
How to get there
Most travellers follow the 'Circular Golden Round Trip' or the 'Circular Silver Round Trip' from Lucerne.
Circular Golden Round Trip: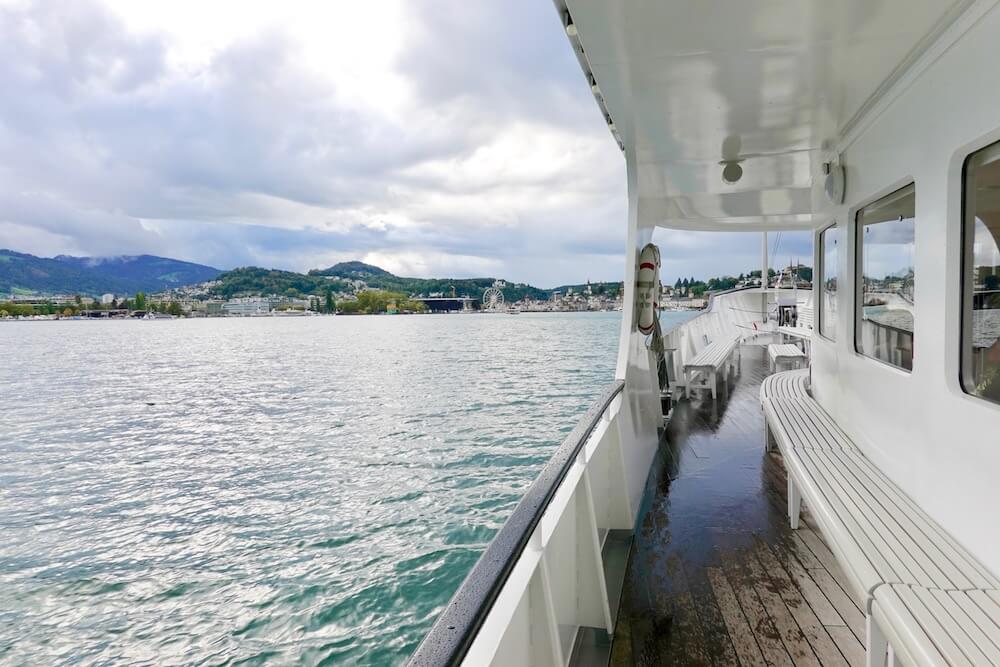 One way is to take a boat ride to Alpnachstad from the ferry terminal right opposite Lucerne main station. This boat ride will take approximately 50 to 90 minutes.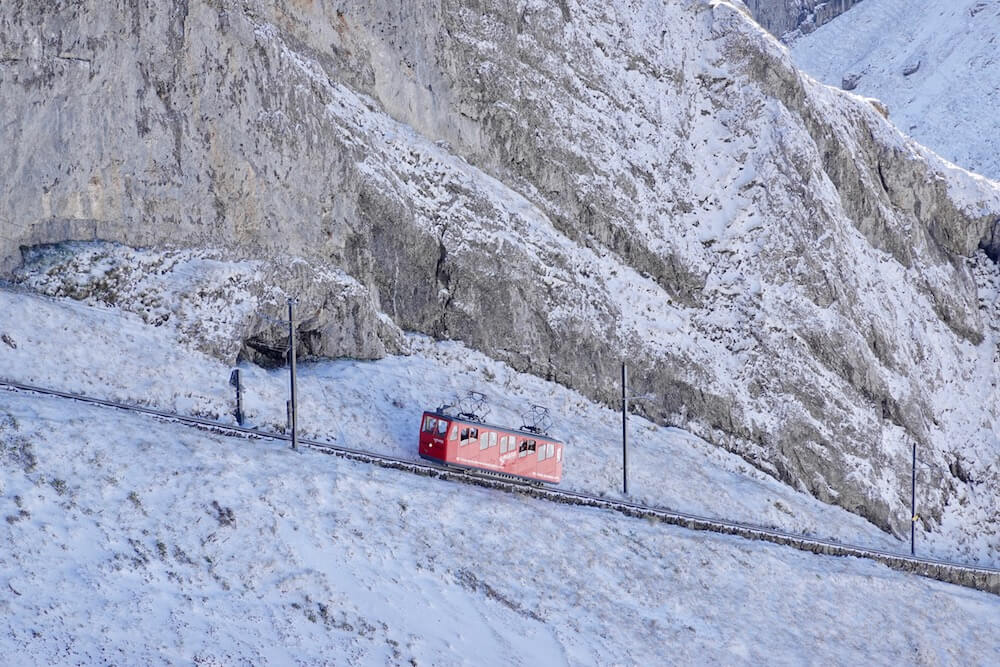 Afterwhich, hop onto a cogwheel train ride from Alpnachstad to Pilatus Kulm, which will take about 30 to 40 minutes. This cogwheel train is also the steepest in the world!
Tip: On the cogwheel train, sit on the right side facing downwards for better views.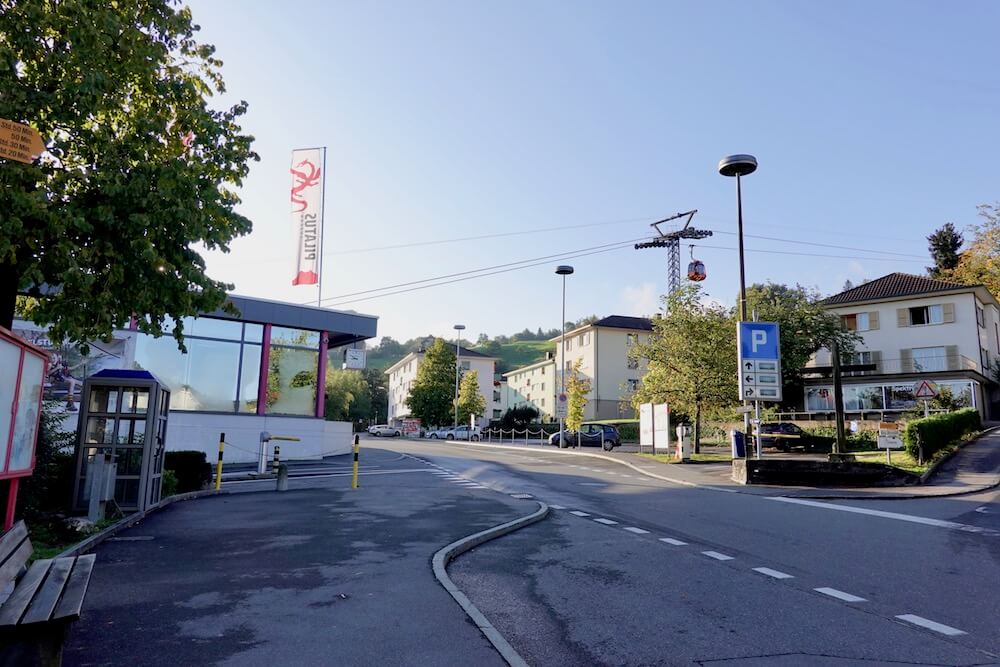 If the ferry timings don't suit you, you can choose to take Bus no. 1 from Lucerne main station to the 'Kriens, Zentrum Pilatus' bus stop. This bus ride will only take about 15 minutes.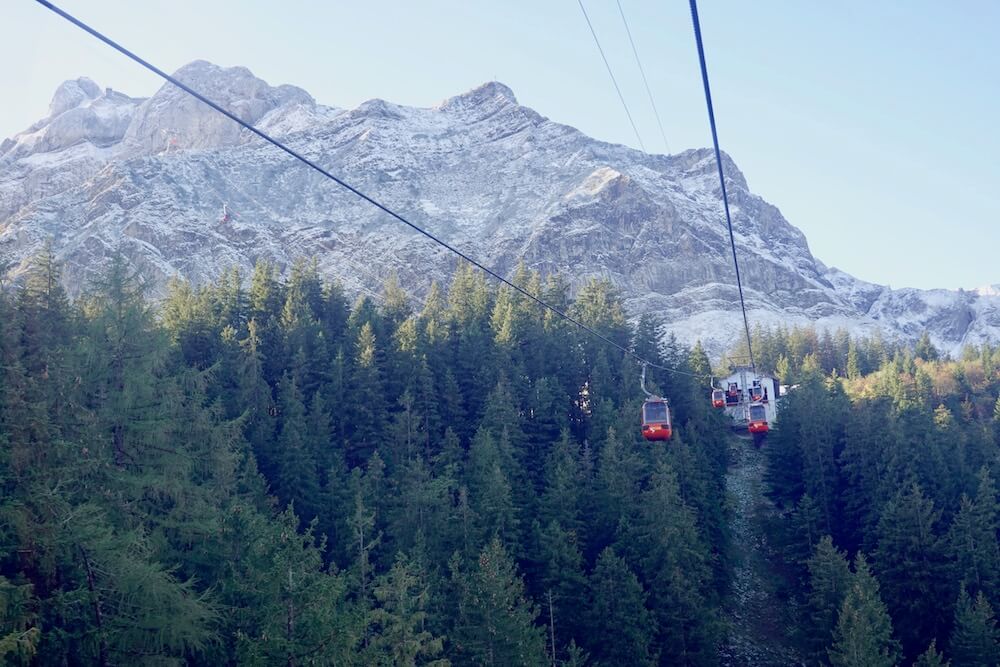 From the bus stop, embark on a 10-minute walk to the gondola station, where you can take a 30-minute cable car journey up to Kriens, or all the way up to Pilatus Kulm.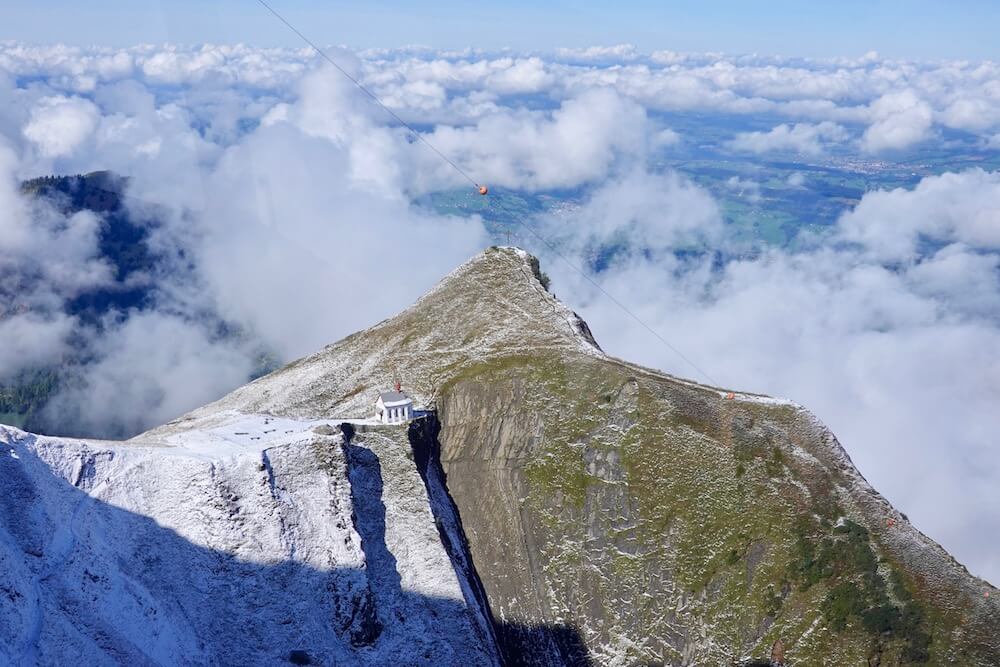 Going up to the summit, you'll see the scenery gradually change from green to white. See if you can spot this little white church on the way!

In a nutshell, there are two options to get to Mount Pilatus and back:
Going up: ferry from Lucerne to Alpnachstad > cogwheel train ride from Alpnachstad to Pilatus Kulm; coming down: gondola from Pilatus Kulm to the base > bus no. 1 from 'Kriens, Zentrum Pilatus' bus stop to Lucerne main station
Going up: bus no. 1 from 'Kriens, Zentrum Pilatus' bus stop to Lucerne main station > gondola from base to Pilatus Kulm; coming down: cogwheel train ride from Pilatus Kulm to Alpnachstad > ferry from Alpnachstad to Lucerne ferry terminal
Basically, you just take whichever option you didn't take going up to get down. It's easy!
Circular Silver Round Trip:
The route is more or less the same as the Circular Golden Round Trip, except you'll take a train from Lucerne main station to Alpnachstad instead of the ferry. However, I do recommend that you take the ferry – think of it as a form of sightseeing too!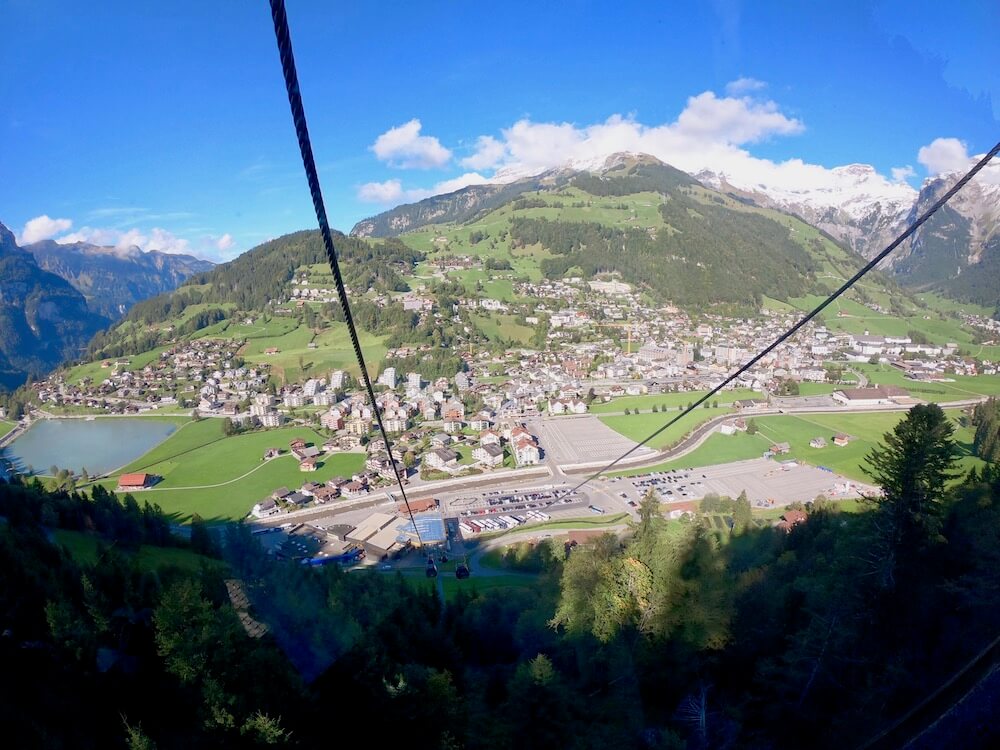 Travellers with the Swiss Travel Pass can go up and down Mount Pilatus for free; travellers with the Half-fare card can get 50% off the journey. The round-trip journey will otherwise cost around CHF72 (~SGD102).
Visiting Mount Pilatus can indeed be a very fulfilling day-trip from Lucerne – it boasts novelty, adventure and scenic views to boot. It's family-friendly too! You can easily spend a half-day, or even an entire day, at Mount Pilatus – there's just so much to do.