Visit Predjama Castle, a Castle Built into a Cave in Slovenia
Predjama Castle in Slovenia is unique both on the outside and on the inside. Built directly into a rocky 400-metre cliff at the mouth of a cave, Predjama Castle's white exterior starkly contrasts with the surrounding blackened rock.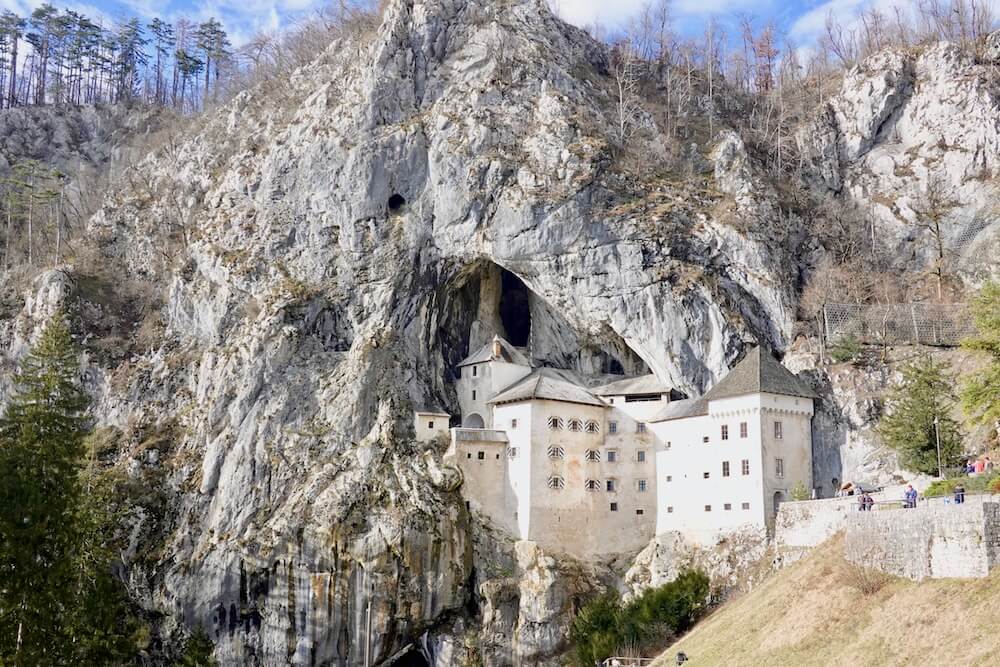 The castle was considered to be impenetrable when it was first built in the 13th century. However, this theory was tested when Erazem Lueger, a robber baron, took over Predjama Castle in the 15th century and eventually murdered the relative of Frederick III, the Holy Roman Emperor. The Emperor retaliated viciously and forced Lueger into hiding in the castle. However, Lueger managed to sneak out of the Castle into the nearby Postojna Cave via a secret tunnel, obtaining food and drink this way over a whole year.
Unfortunately, Lueger was betrayed by one of his servants – and came to an ironically tragic end when he was shot to death while on the toilet.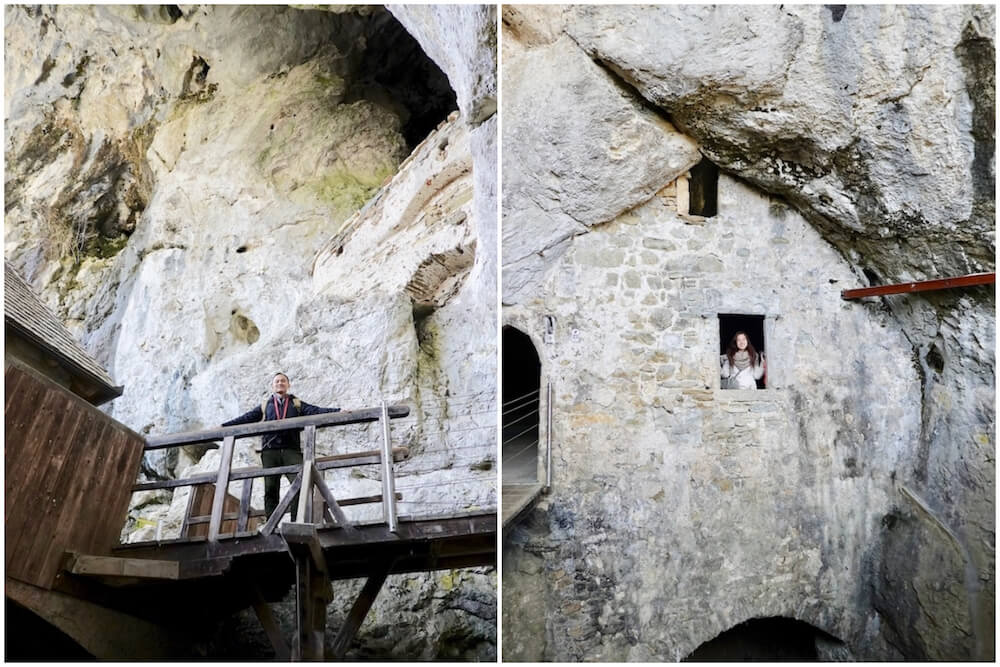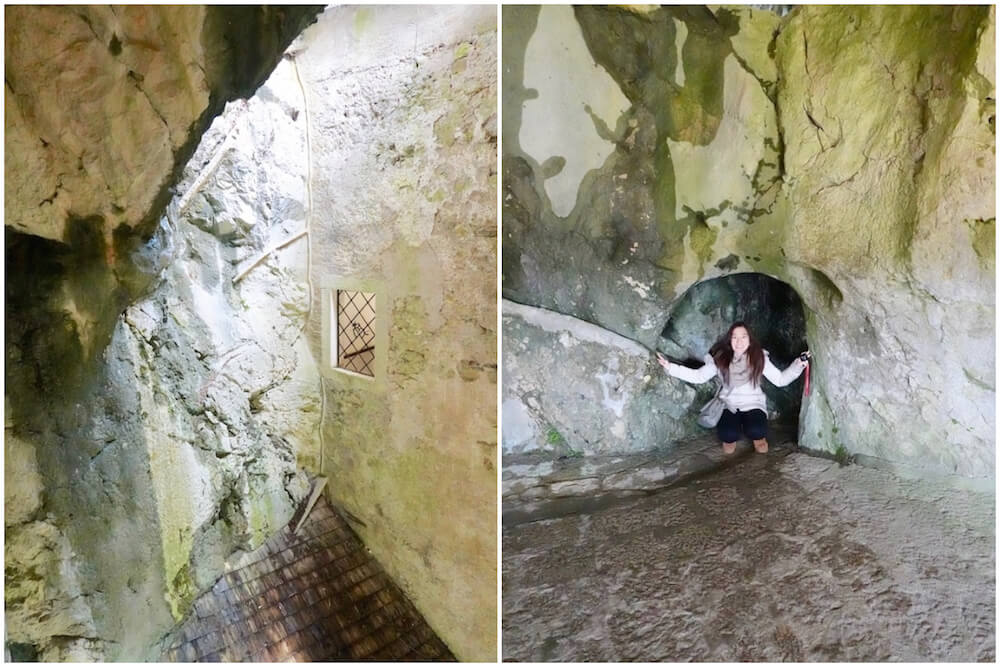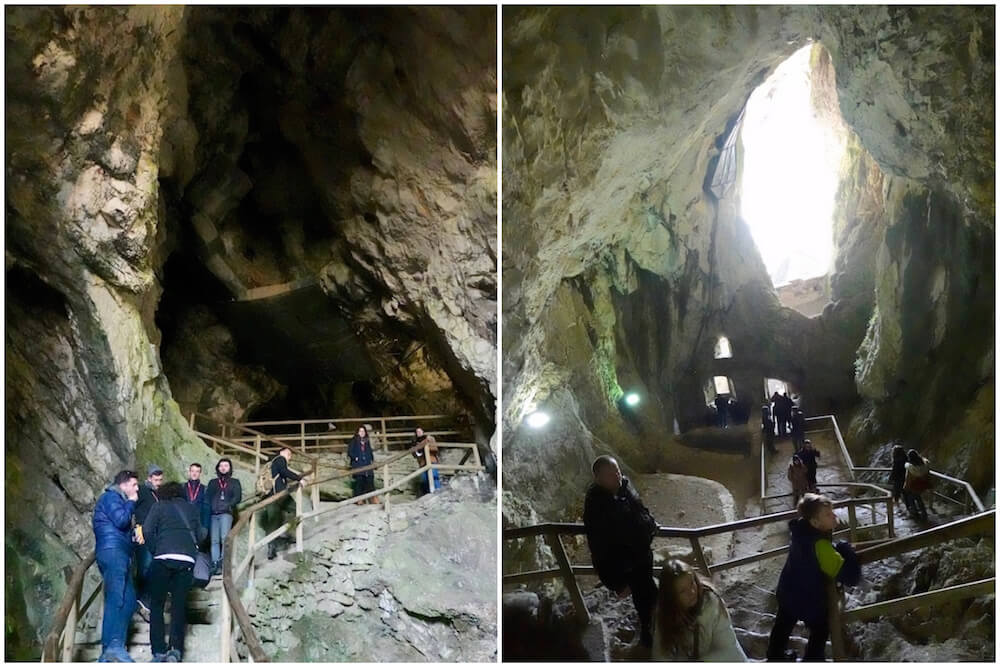 The castle is called 'Predjamski Grad' in Slovenian, which loosely translates to 'the castle in front of the cave'. Indeed, visitors will get the castle and the cave, even having the opportunity to climb to the entrance of the tunnel which Lueger used to procure food and water. Visitors can also explore the first part of the cave, with the second part being inhabited by a colony of bats.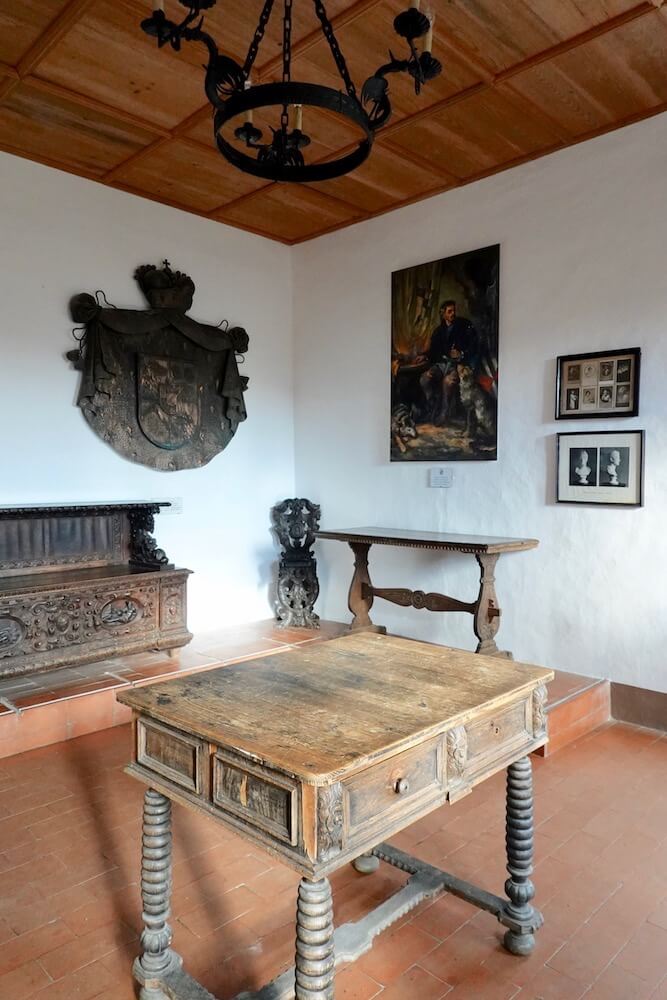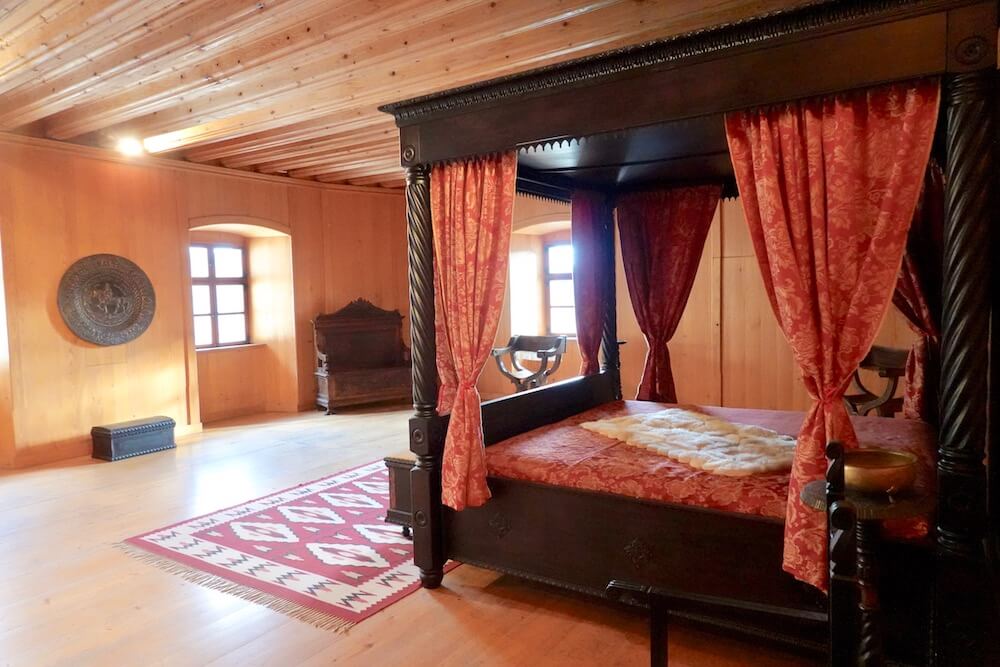 Wander through the castle-turned-museum, where you can learn about the history of the castle, walk through the previous living quarters, see collections of old weapons and re-enactments of medieval life, complete with life-sized figures.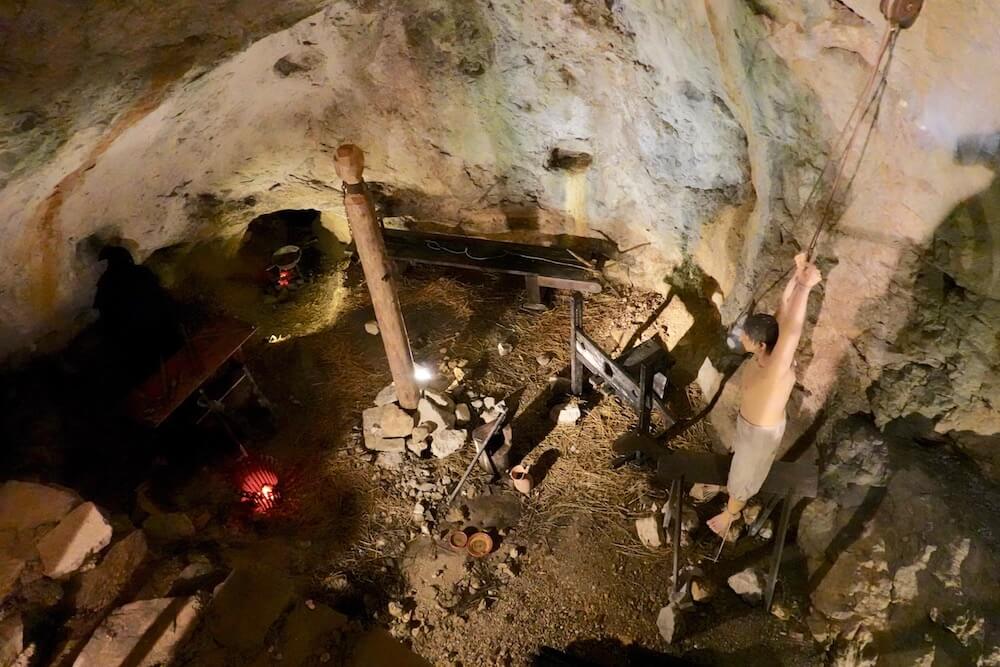 Things were not all rosy within the castle either; a judge held trials in a courtroom, which has a door that opens into a steep drop-off. This allowed the judge to instantly carry out the death penalty by pushing people down! There was also a torture chamber that could be viewed from a chamber above.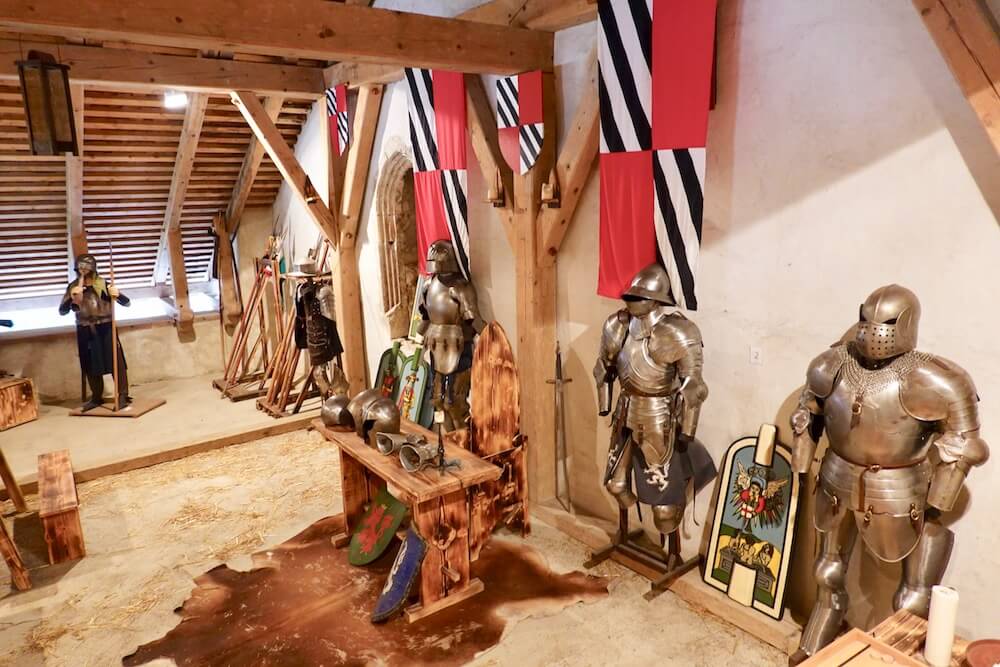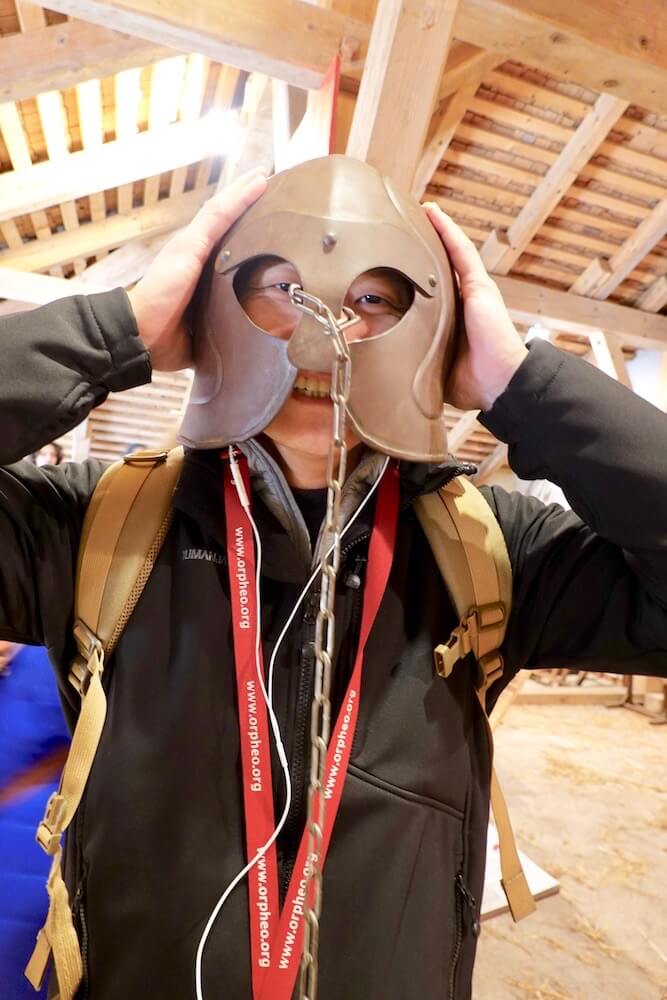 You'll also get the chance to try on various parts of armour.
On a lighter note, the area in front of Predjama Castle hosts 'Ezarem's Knight Tournament' every summer. This event sees knights on horseback and swordsmen present their skills, with stalls peddling medieval gastronomic offerings and handmade crafts.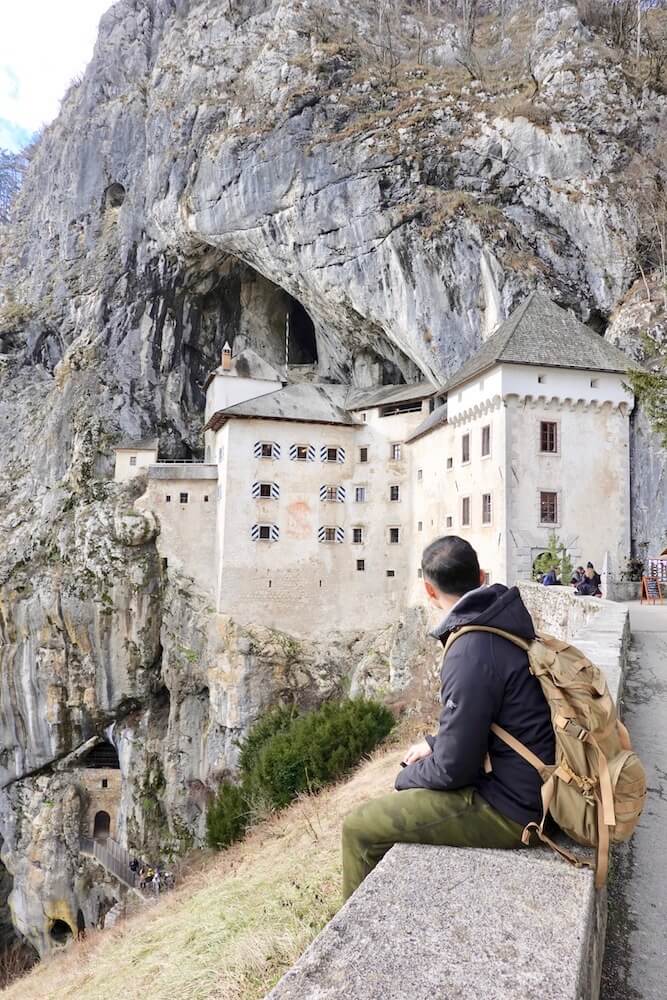 Predjama castle is open to visitors all year round. From November to March, it's open from 10am to 4pm; from April to October, it's open from 10am to 5pm; in May, June and September, it's open from 9am to 6pm; and in the peak season of July and August, the castle is open from 9am to 7pm. Tickets for the castle cost EUR14 (~SGD22). Most visitors combine a trip to Predjama Castle with the nearby Postojna Cave and the medieval town of Skofja Loka; a combo ticket for both Predjama Castle and Postojna Cave costs EUR37.9 (SGD59).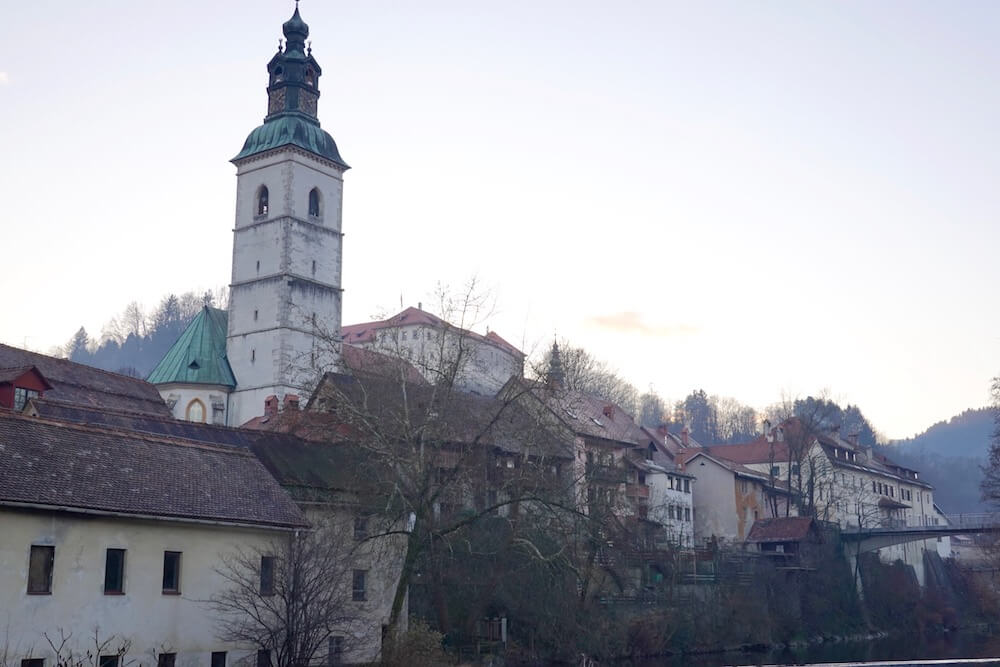 Skofja Loka is a quaint little medieval town located about an hour's drive from Predjama Castle. Once a busy market town in 1248, the town was fortified by stone walls and could only be entered via five gated towers.
In 1511, an earthquake severely damaged nearly every building in Skofja Loka. The town was renovated after that – and interestingly, not a single thing has changed since! Skofja Loka is hence known as one of the best-preserved medieval towns around. Not much of the fortifications remain but Skofja Loka still retains its original town layout, where an Upper Square is segregated from a Lower Square, with a castle standing guard over the whole town from atop a small hill.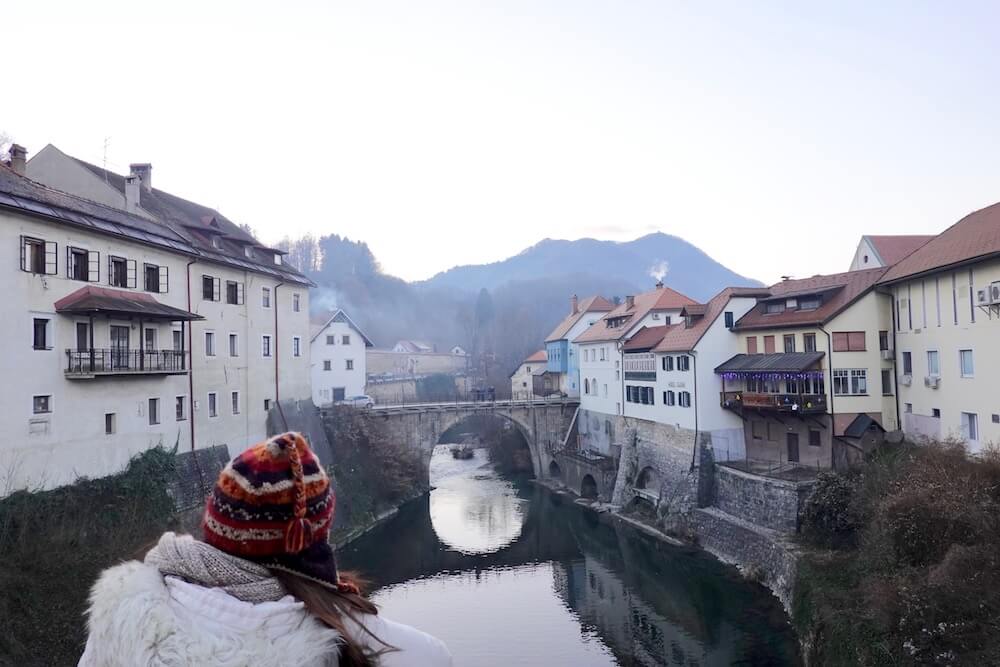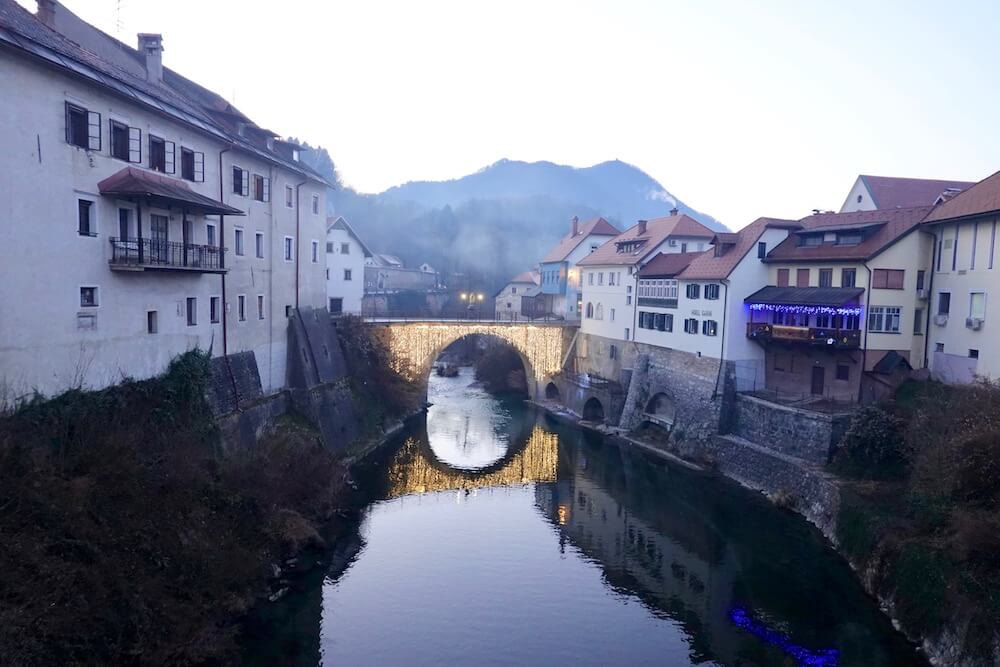 The Capuchin Bridge is the icon of Skofja Loka, and is a lovely sight no matter the time of day.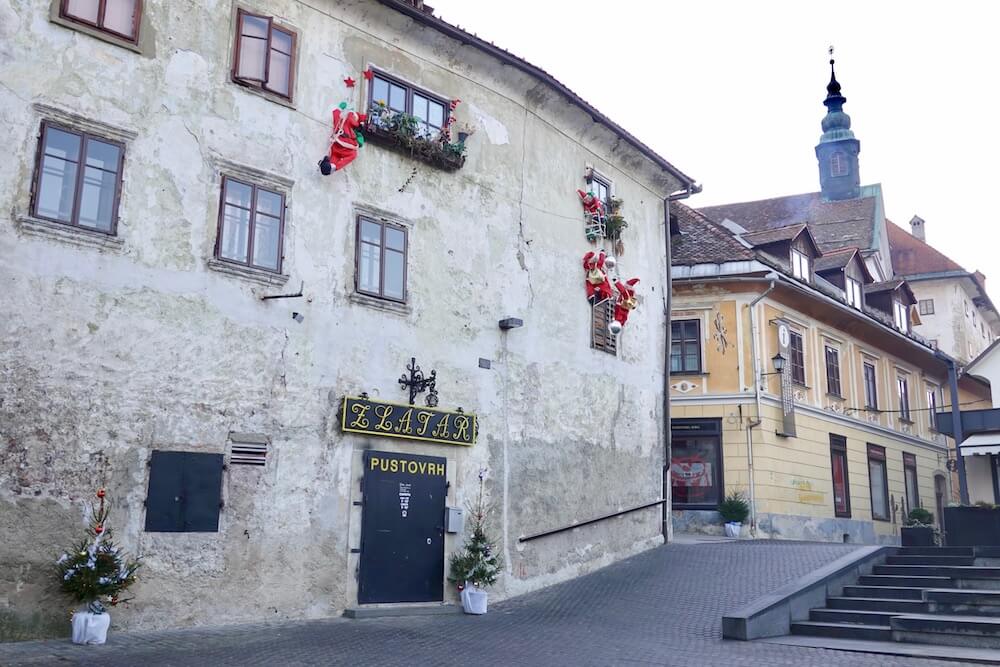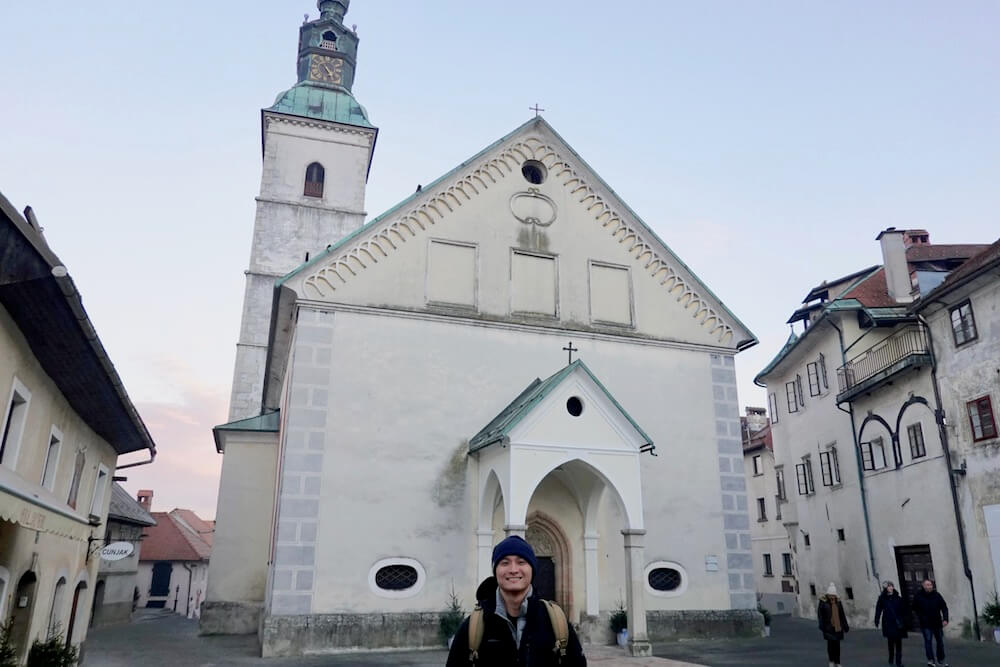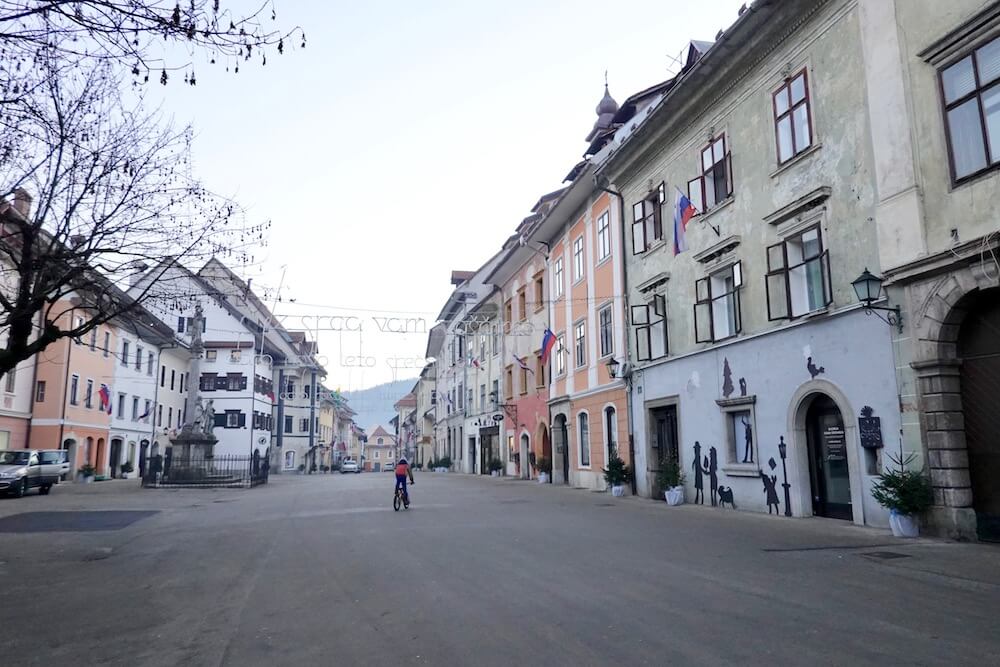 Wander around the Old Town, which is peppered with ornately decorated buildings. I visited late in the evening in winter and the town was quiet and void of people – which was a refreshing change from the popular sites of Postojna Cave and Predjama Castle.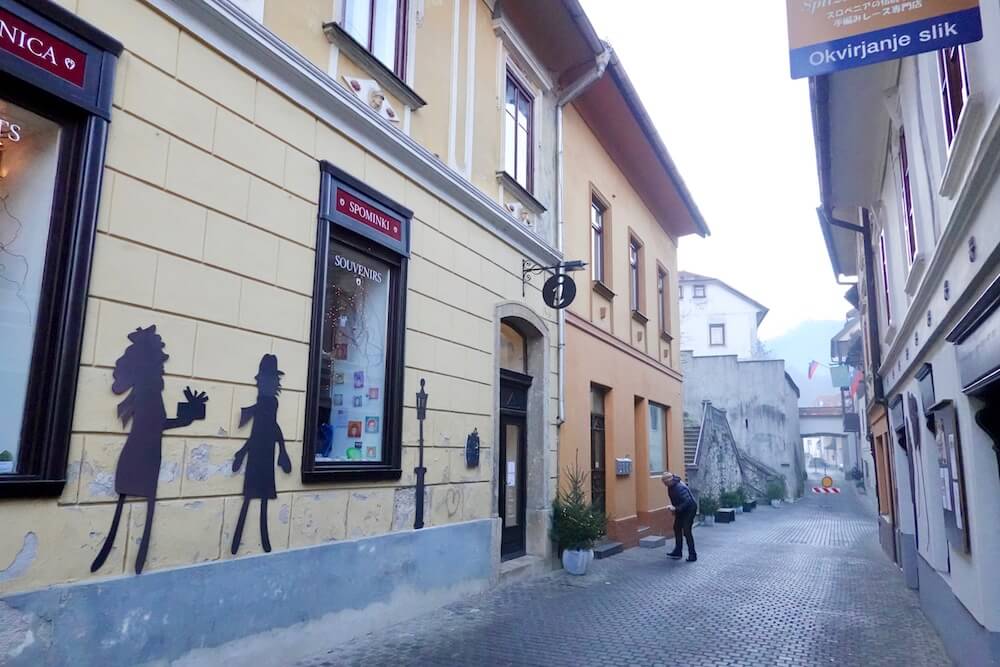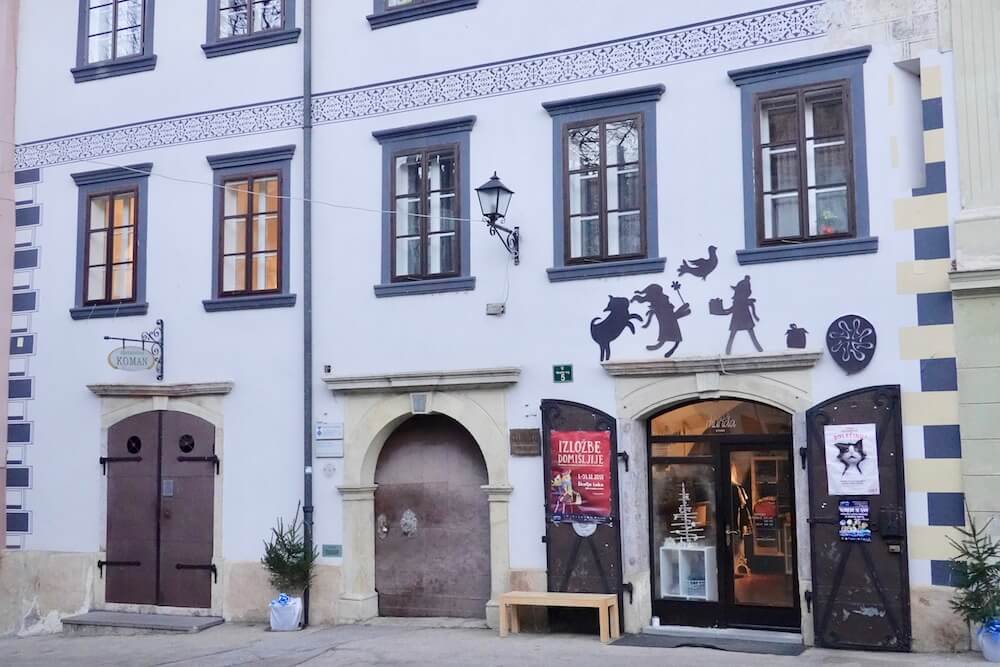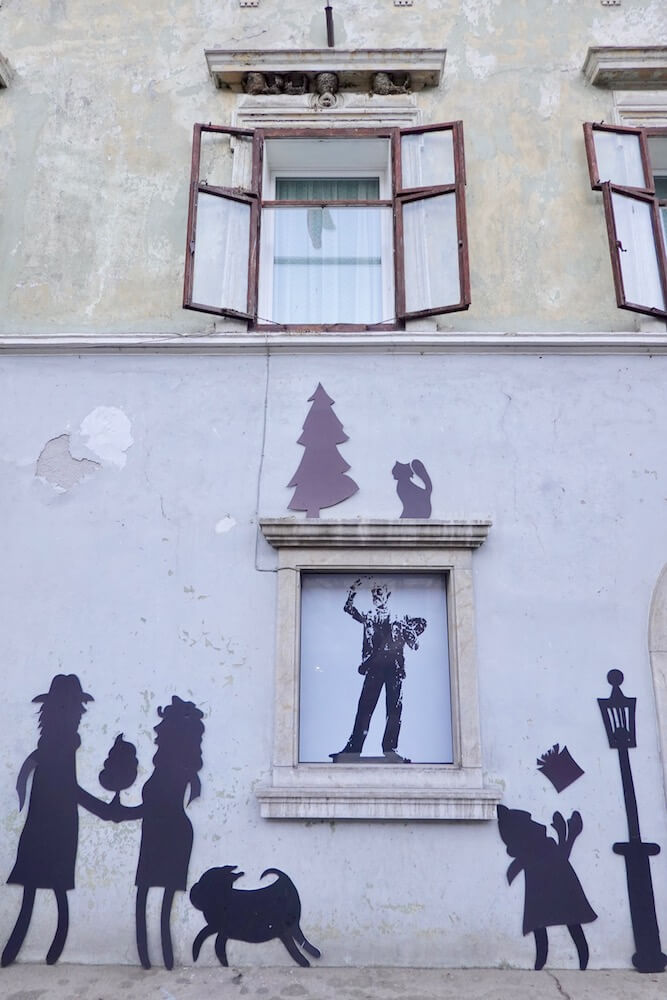 I especially liked the black decals that were stuck onto the building exteriors, which seemed to breathe life into the town's alleys.
Also, don't miss out on going up to Skofja Loka Castle, which boasts panoramic views of the surrounding area. On a clear day, you'll also have a magnificent view of the Slovenian Alps!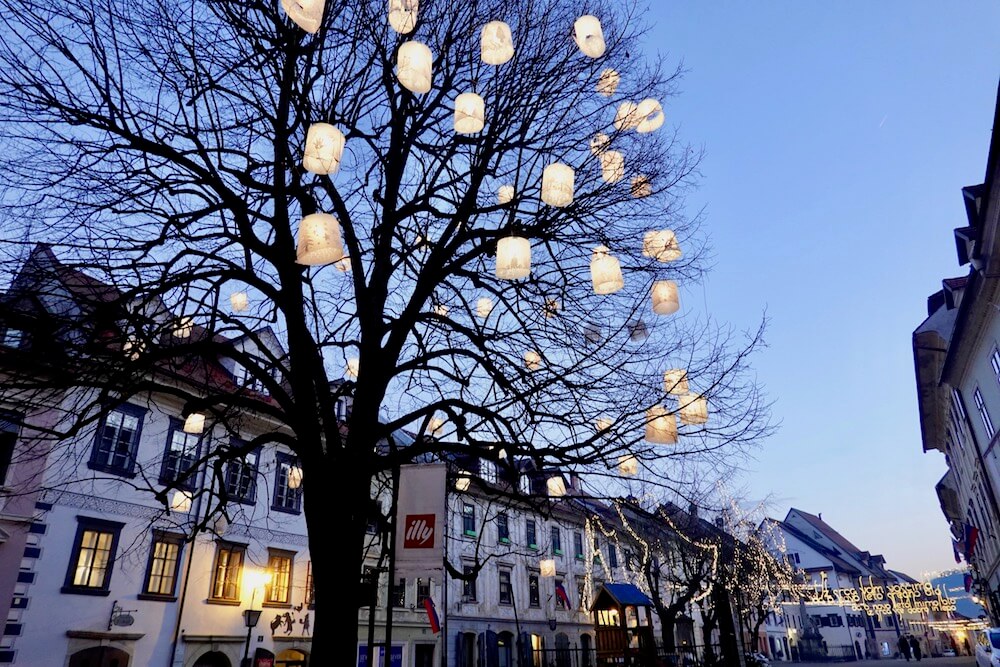 The town is small and can be covered fairly quickly. It makes for an easy pitstop on your way back to Ljubljana!
Here's a rough driving route for those looking to combine all 3 destinations into a day trip:
Ljubljana to Postojna Cave: 40 minutes
Postojna Cave to Predjama Castle: 15 minutes
Predjama Castle to Skofja Loka: 1 hour 10 minutes
Skofja Loka to Ljubljana: 30 minutes
If you're spending the night at Lake Bled, you can reach Skoja Loka with an easy 4-minute drive.