Visiting Plitvice National Park, Croatia
Google 'Plitvice National Park' and you'd be bombarded with a multitude of pictures boasting sparkling turquoise waters and gently cascading waterfalls. That's what you'd get if you visit on a nice sunny summer's day; my visit, however, was in January and, unfortunately, on a rainy day. The whole scene for me was a little drab and dreary but, fortunately for me, it started to snow towards the end of my visit, making the experience a little more magical.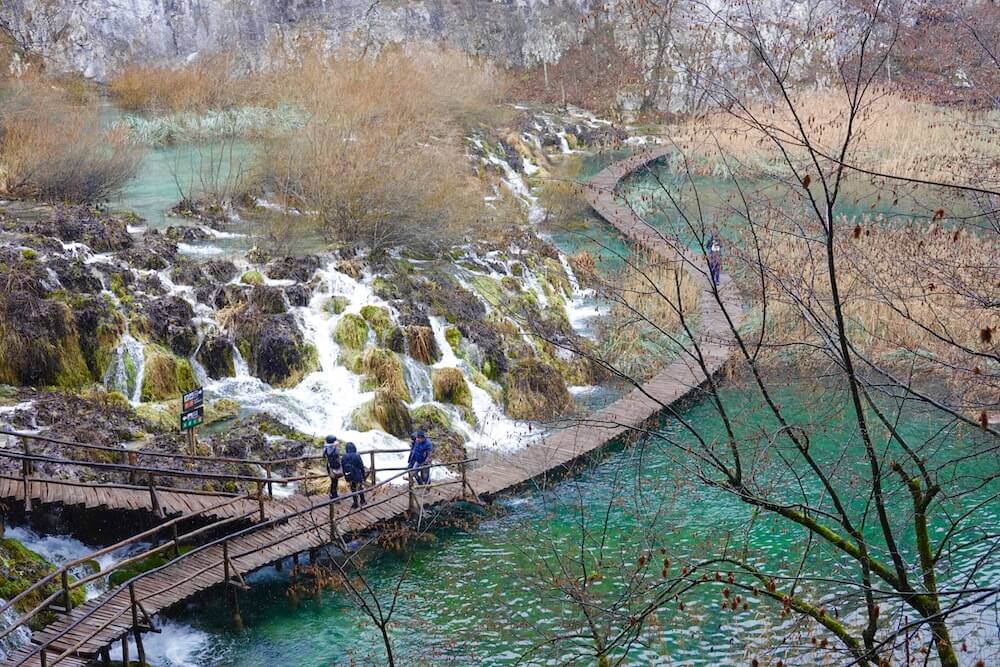 Nevertheless, I can see why Plitvice National Park is one of Croatia's most popular destinations. I'll definitely be back in the summer; or perhaps in the spring or autumn to avoid the crowds! However, if your visit coincides with the winter season, here's what you can expect: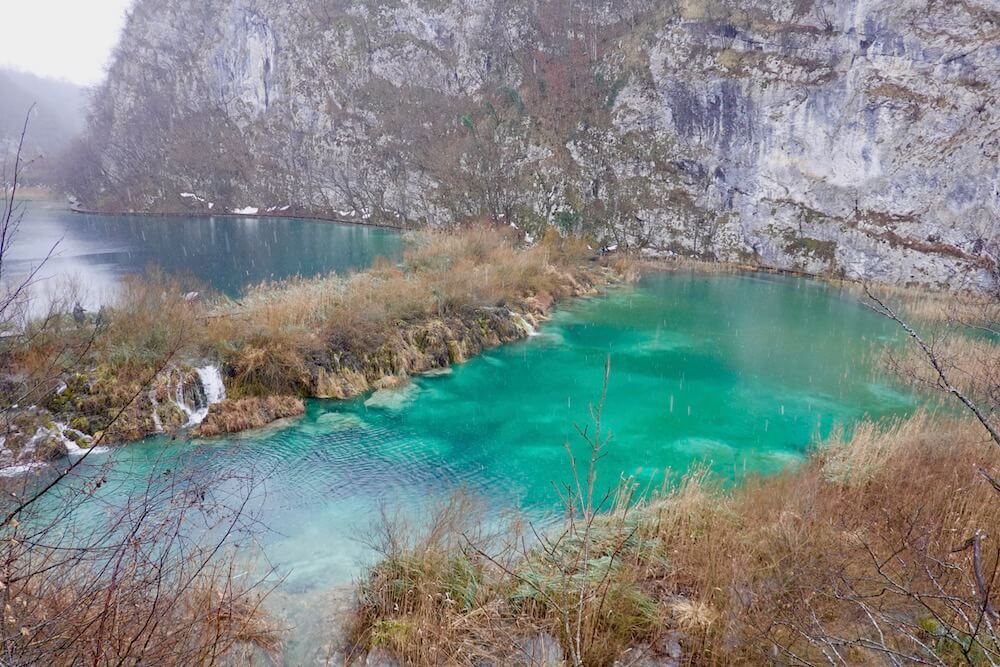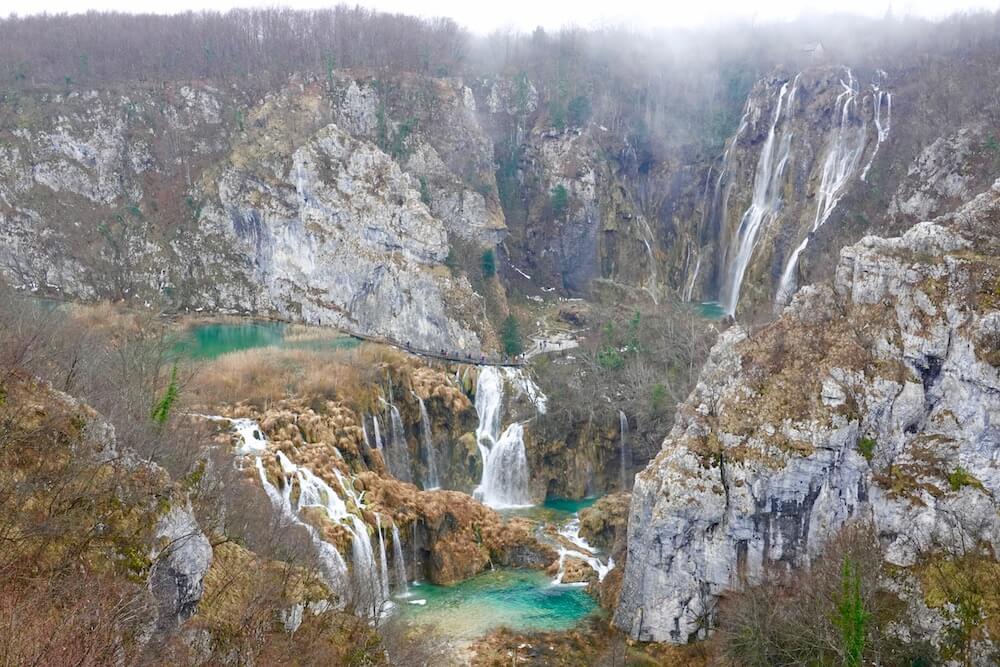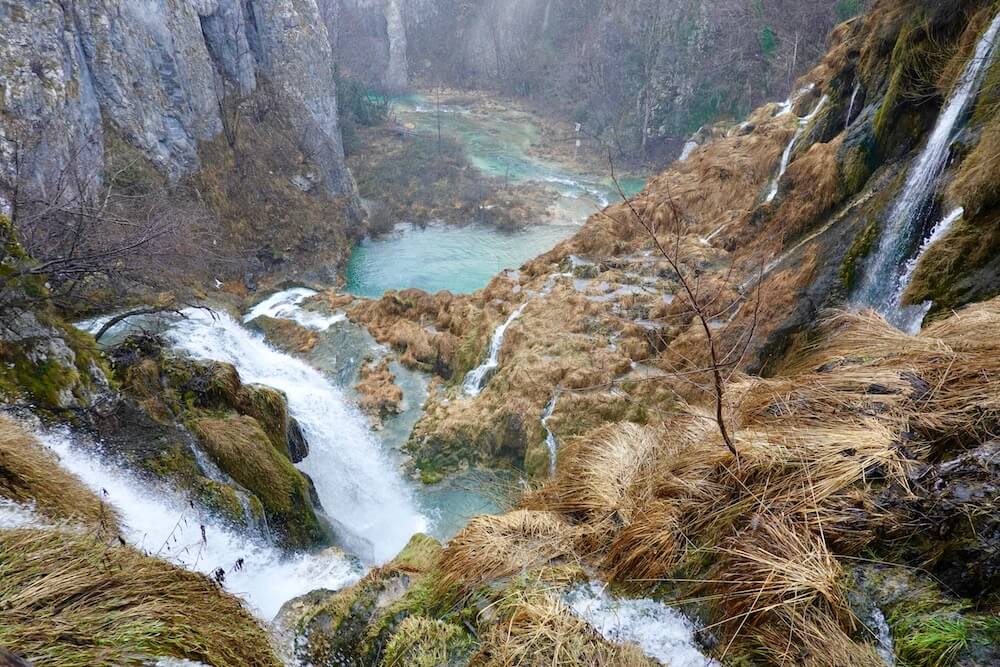 Established in 1949, Plitvice National Park is Croatia's largest and oldest national park. Designated a UNESCO World Heritage Site in 1979, the park comprises 16 interconnecting lakes, numerous waterfalls and a maze of boardwalks suspended over the water.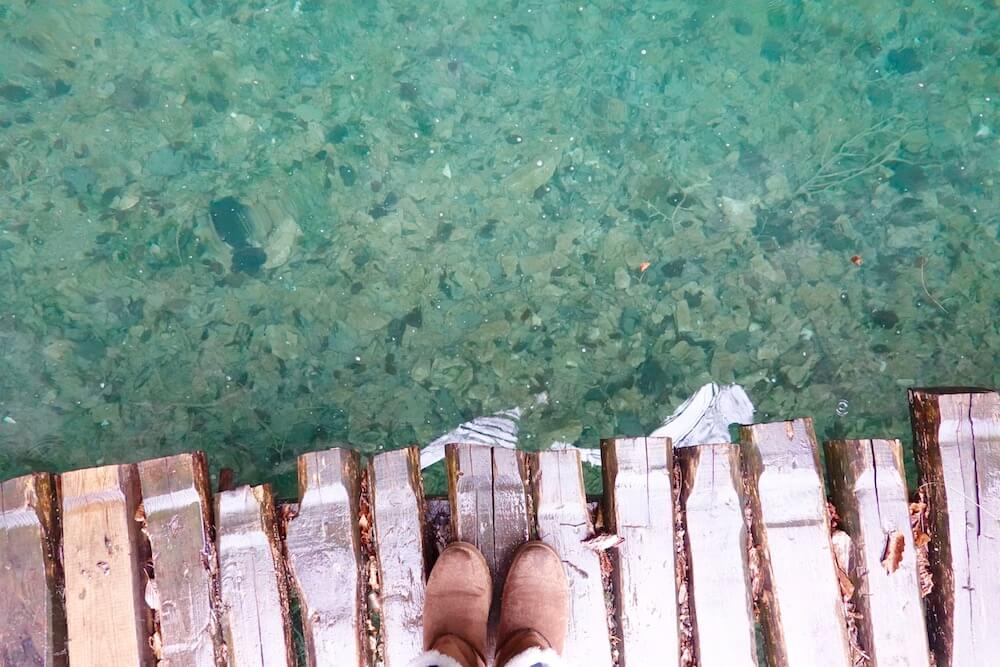 The mineral composition of the water results in an array of mesmerising colours – such as aquamarine, teal, turquoise, sparkling blue, emerald green and the like – which looked lovely even in the winter. As the water calcifies everything it touches, the absence of algae or mud creates exceedingly clear waters that the park is famously known for.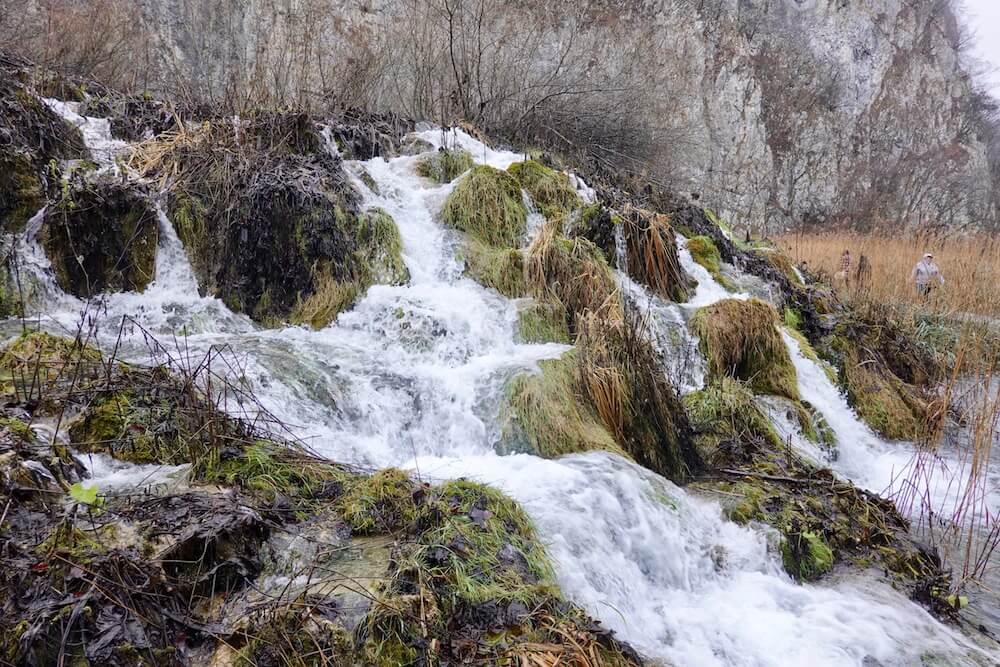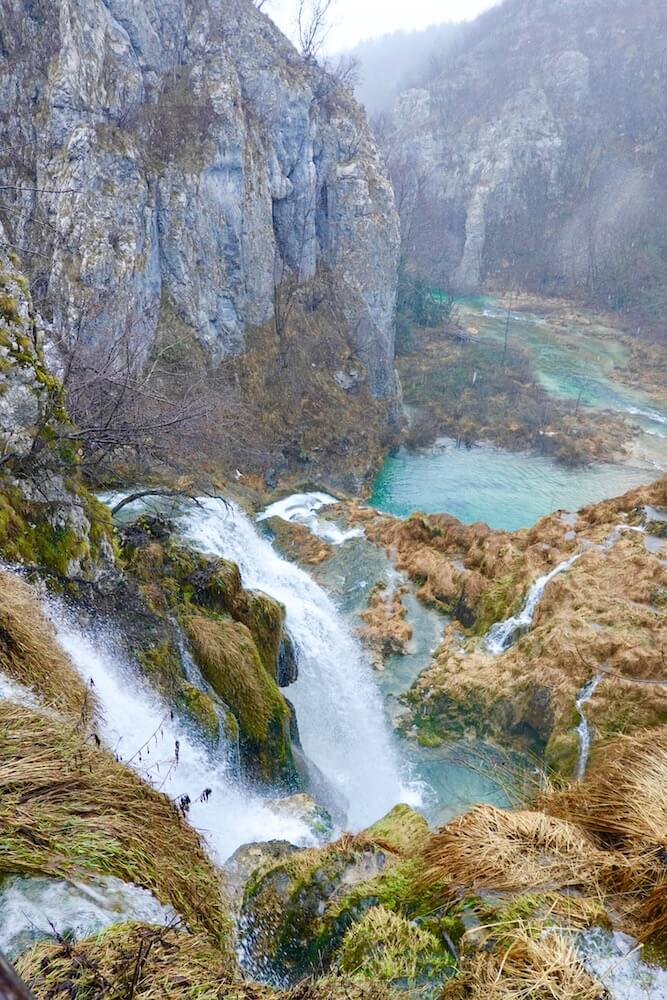 Water from the three rivers of Crna, Bijela and Rjecica flow into the lakes of Plitvice, which then flow into the Korana River. Covering an area of over 300 square kilometres, the size of Plitvice National Park is simply astounding. Visitors choose from 7 different routes – or programs, as they're also called – to explore the park. Other than getting around on foot, visitors can also hop onto a boat or panoramic train that connects certain parts of the routes. The routes vary based on starting point (whether you enter from Entrance 1 or 2), time taken to complete the route as well as individual fitness level.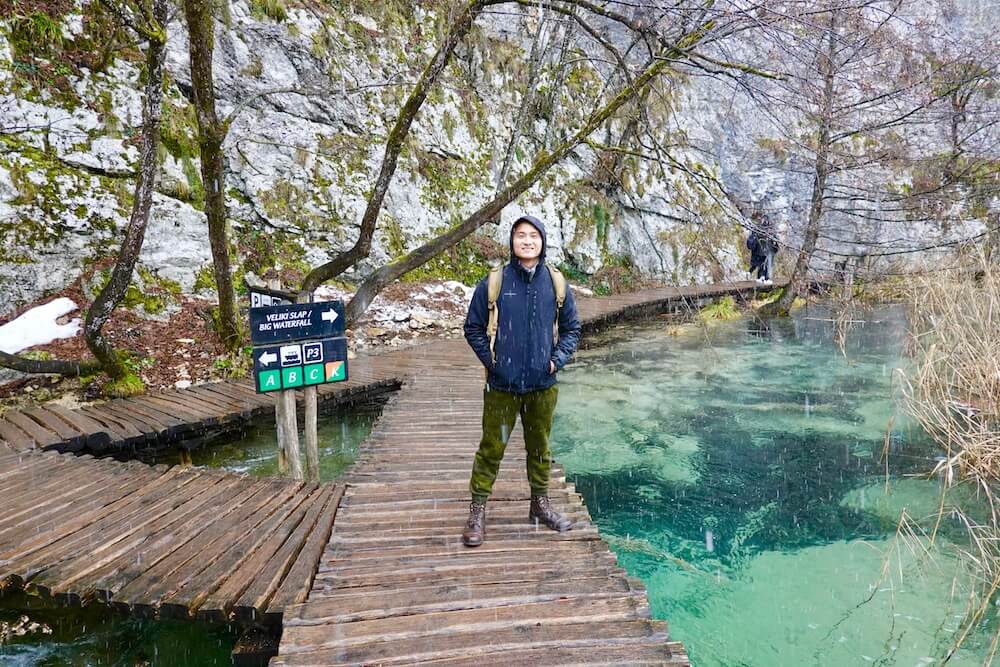 The shortest program stretches over 3.5 kilometres and requires approximately 2 to 3 hours to complete. The longest program, on the other hand, is 18.3 kilometres long and will take about 6 to 8 hours to see it all. Programs A, B, C and K start from Entrance 1; Programs E, F, H and K start from Entrance 2. The routes are all well signposted so all you have to do is to keep a lookout for the signs.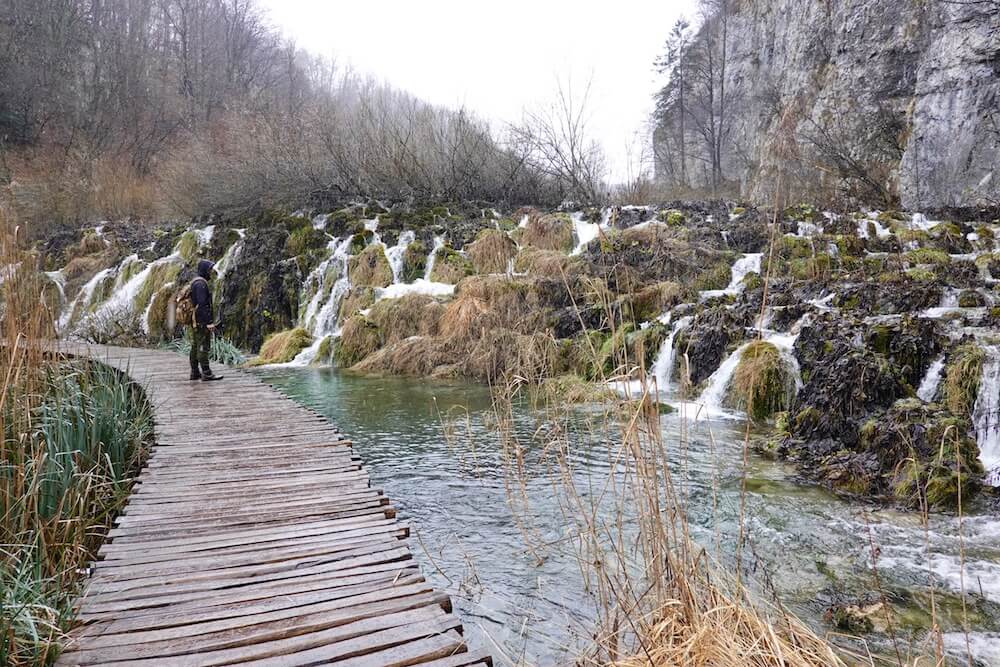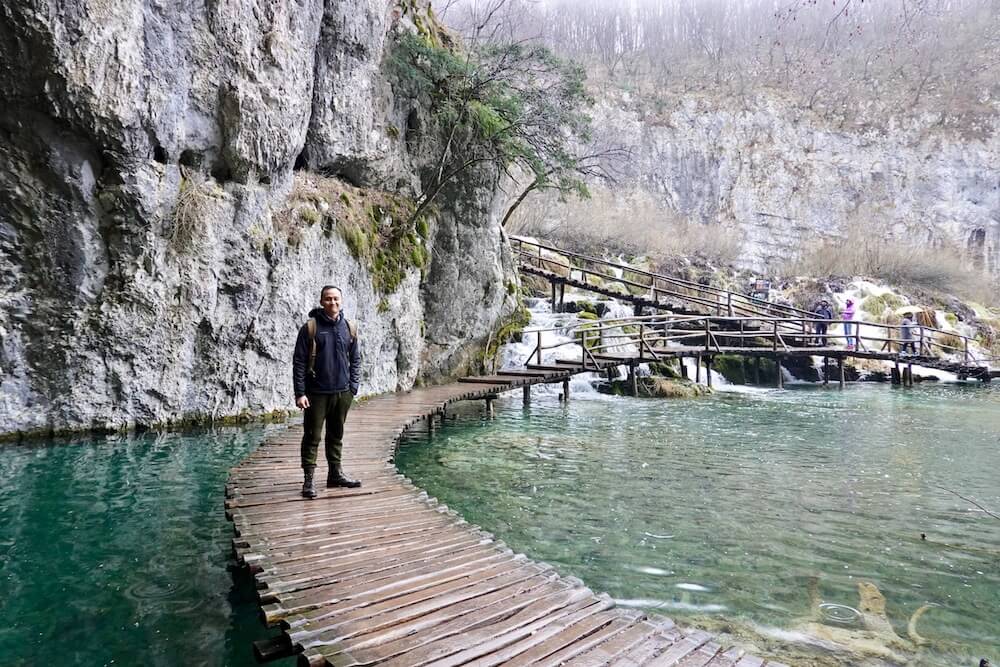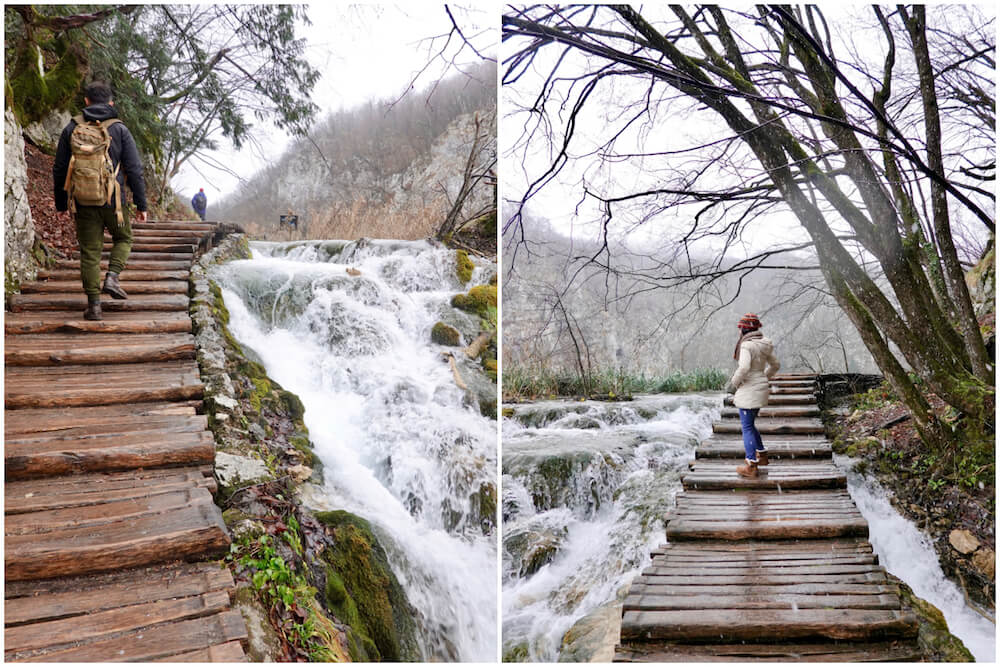 To see the park, you'll have to hike along wooden boardwalks that hover above the lakes and meander past waterfalls gushing down limestone rock.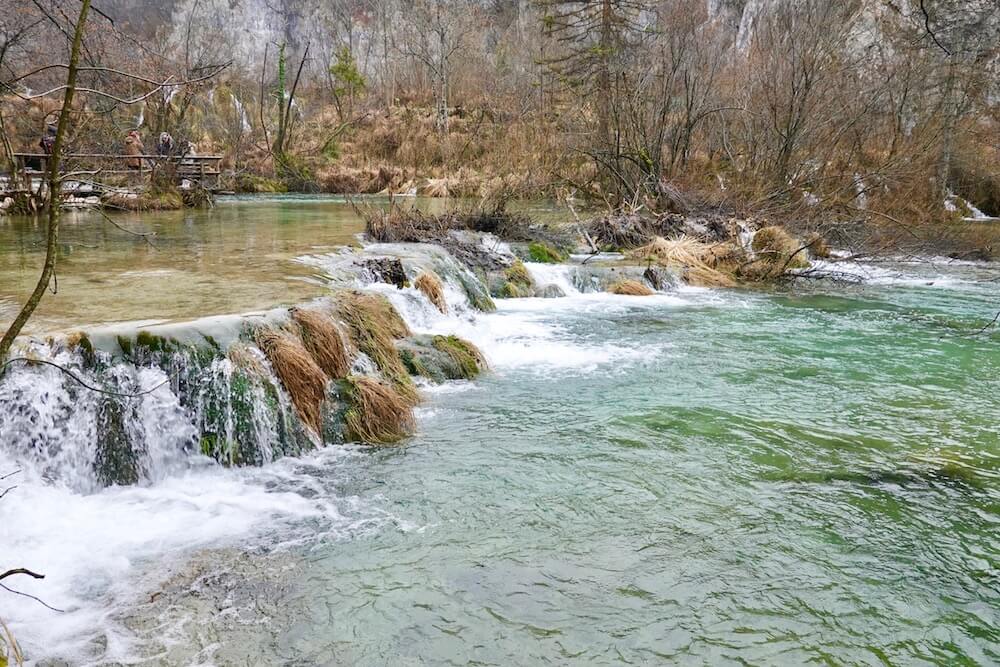 Sadly, not everything is open in the winter. Only Entrance 1 will be in operation, with the upper lakes being closed off to the public. The boat and panorama train, if in operation, will also not cover the entirety of their usual routes. Out of the 7 routes, only programs A and B will be available as well.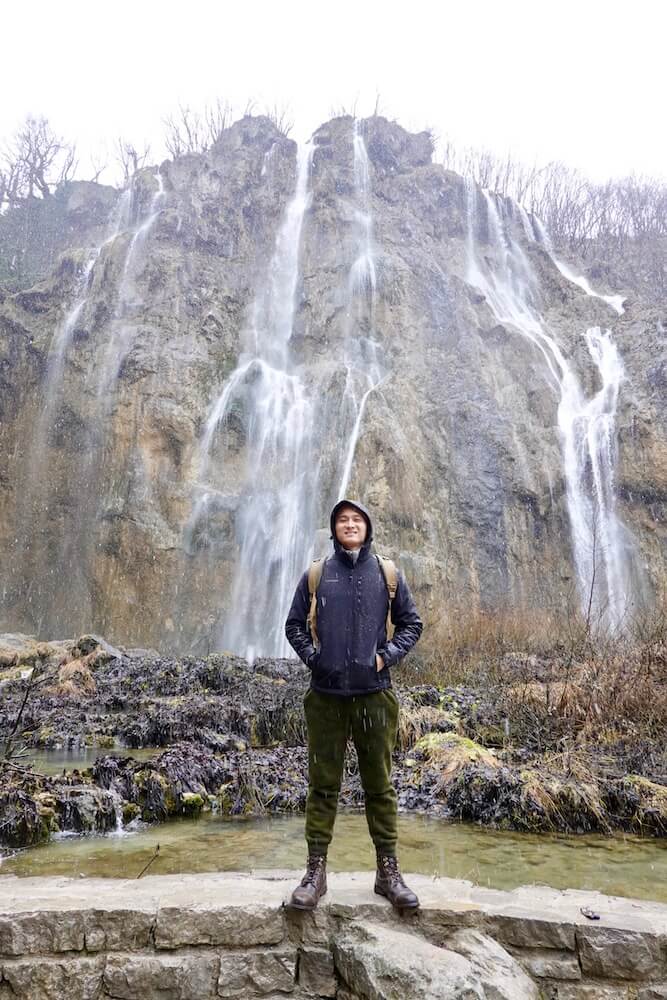 The lower lakes section starts from Entrance 1 and includes Veliki Slap, the 'Big Waterfall'. This waterfall stands at a height of 78 metres and is known for the panoramic viewpoint at the top of the canyon above it. However, do exercise caution when taking pictures; Plitvice has reported several tragic tourist deaths (or near-deaths) due to dangerous selfie-taking. For example, in 2016, a Canadian man narrowly survived a 75-metre plunge while taking a selfie at a popular vantage point. Another two Slovakian and German tourists also died whilst trying to snap the perfect photo on the edge of a cliff!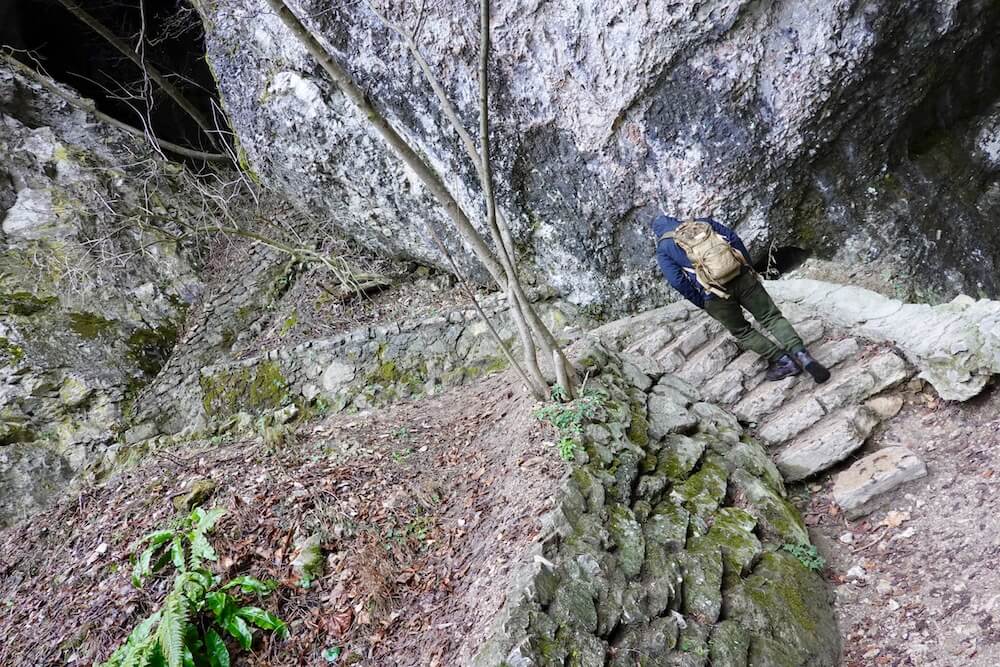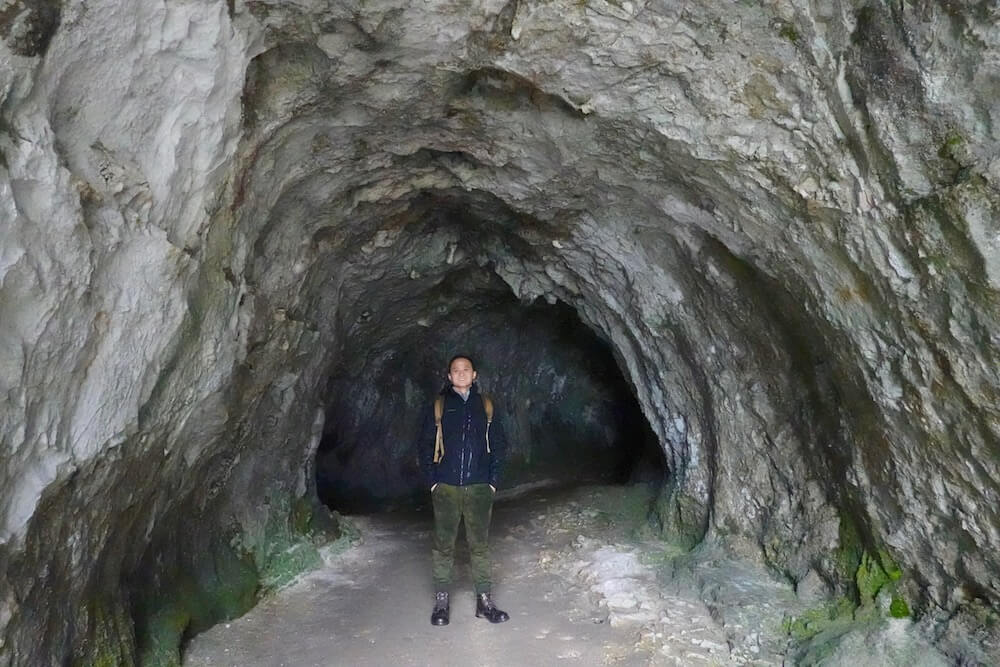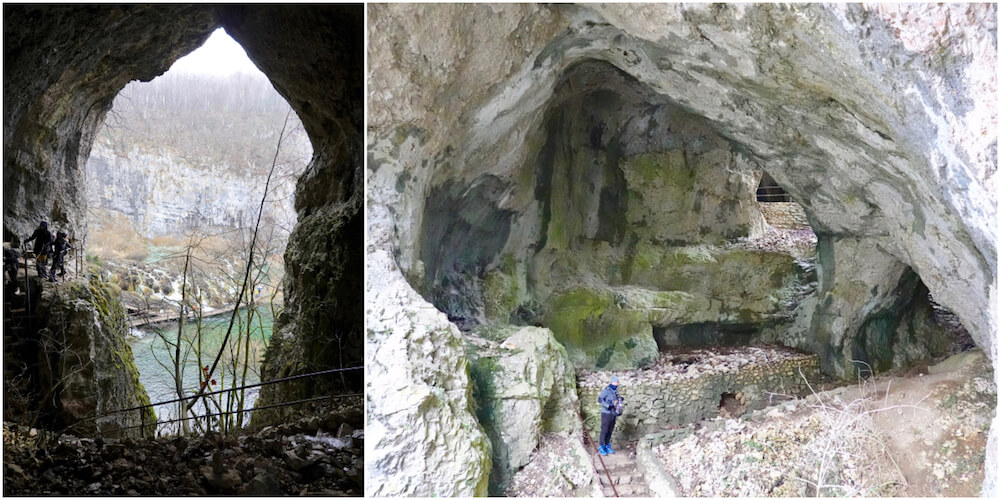 You'll also be able to climb a long stretch of slippery steps into the Supljara Cave.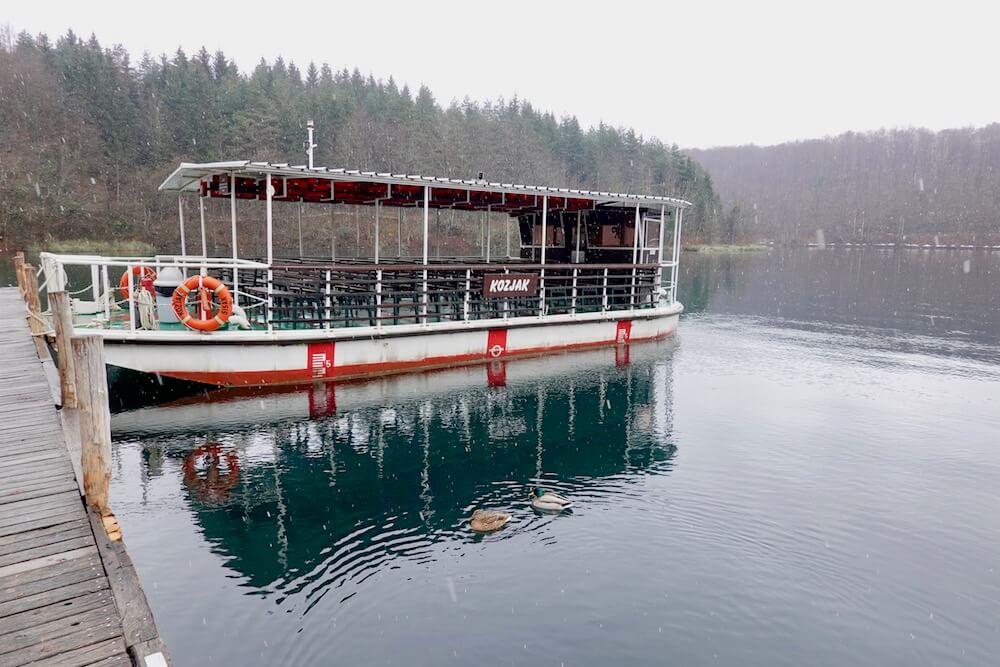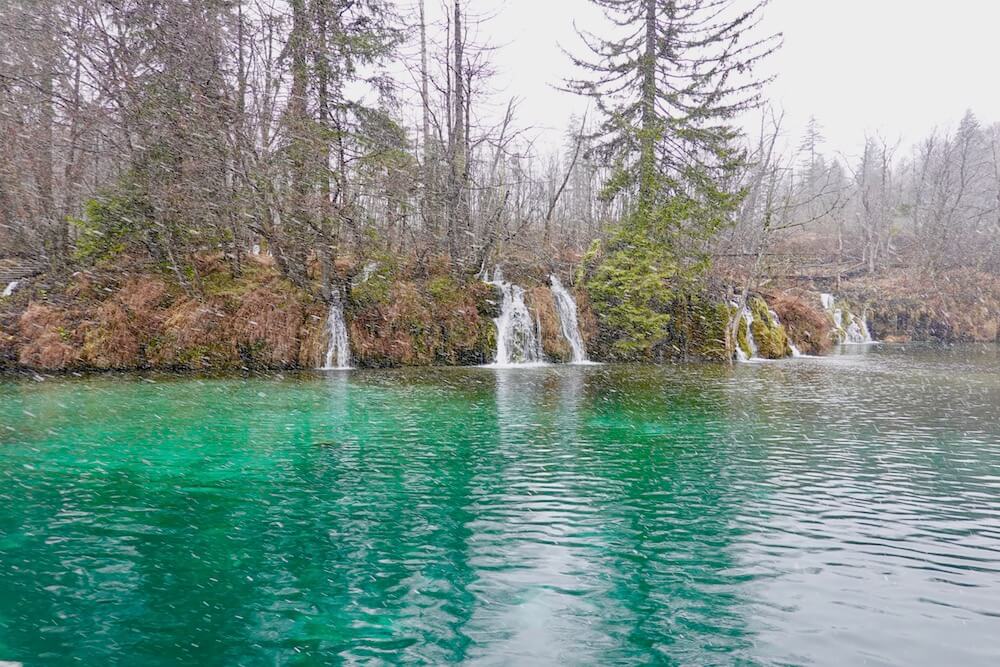 From there, a boat across Lake Kozjak, the largest of the 16 lakes in Plitvice, takes you to the upper lakes section. This section is closed in winter but you can still take the boat ride for the fun of it.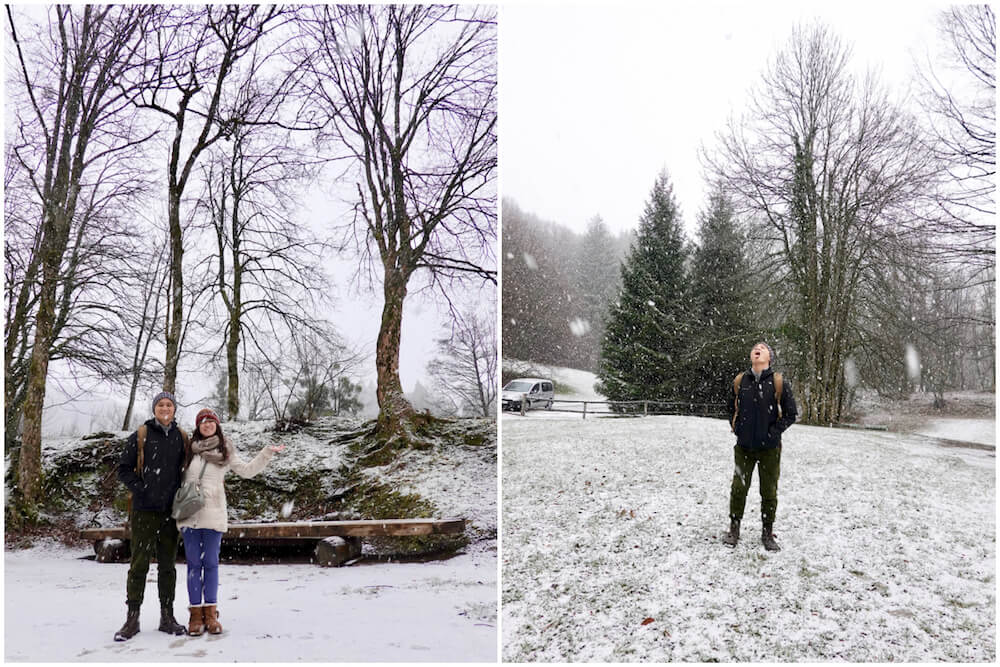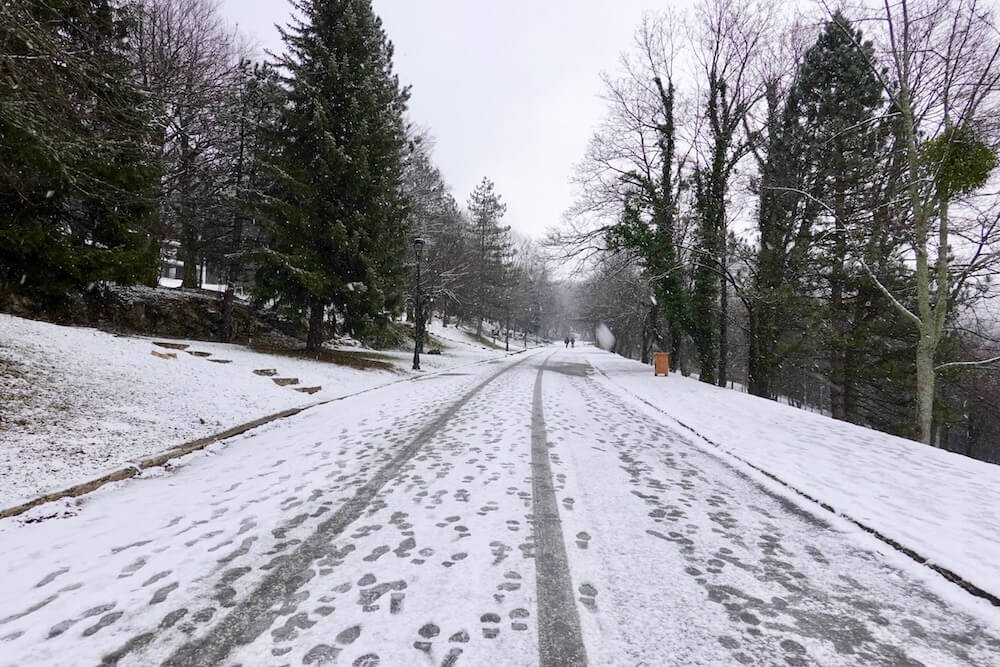 Towards the end of my visit, I was pleasantly surprised by a bout of snowfall! The snow fell thick and fast, quickly covering the ground and making the whole atmosphere that much magical.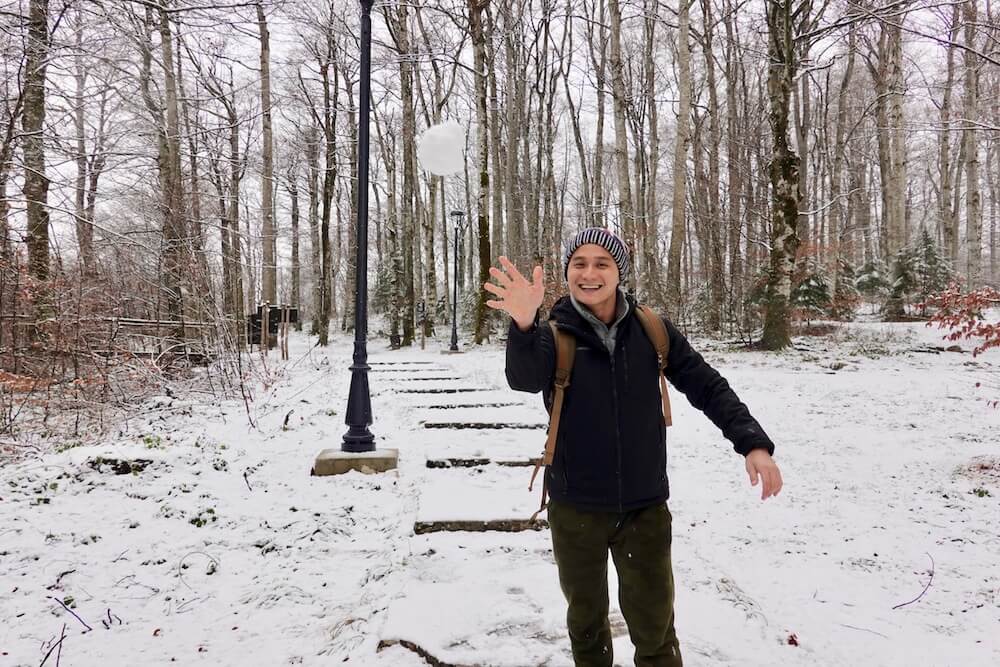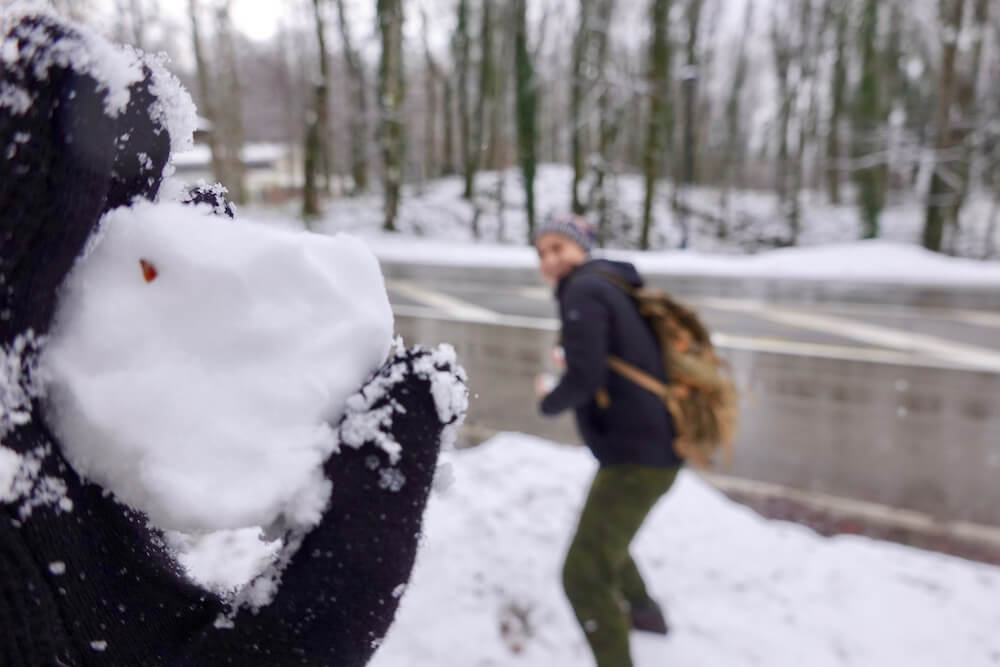 A snowball fight, anyone?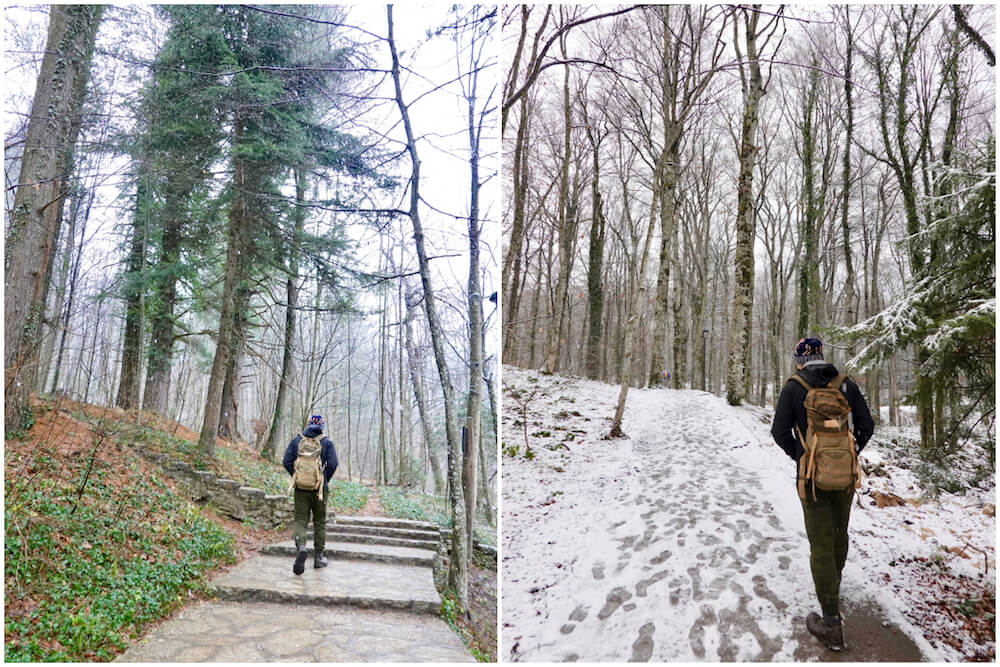 Just look at the difference in the atmosphere over the span of just a few hours!
Alas, not everything was rosy in the park's history. In 1991, the park was subject to a hostile takeover by rebel Serbs. The Serbs controlled the park for a total of 4 years, during which nobody was allowed to visit the park. Now, however, it's one of Croatia's most visited spots, with over 1.5 million visitors a year. The park's the busiest between 10am to 2pm during the summer months so if you're planning to visit then, it's best to plan ahead and arrive either in the early morning or in the late afternoon.
Some of the boardwalks also tend to be a little uneven; it's hence best to be equipped with good footwear for your visit.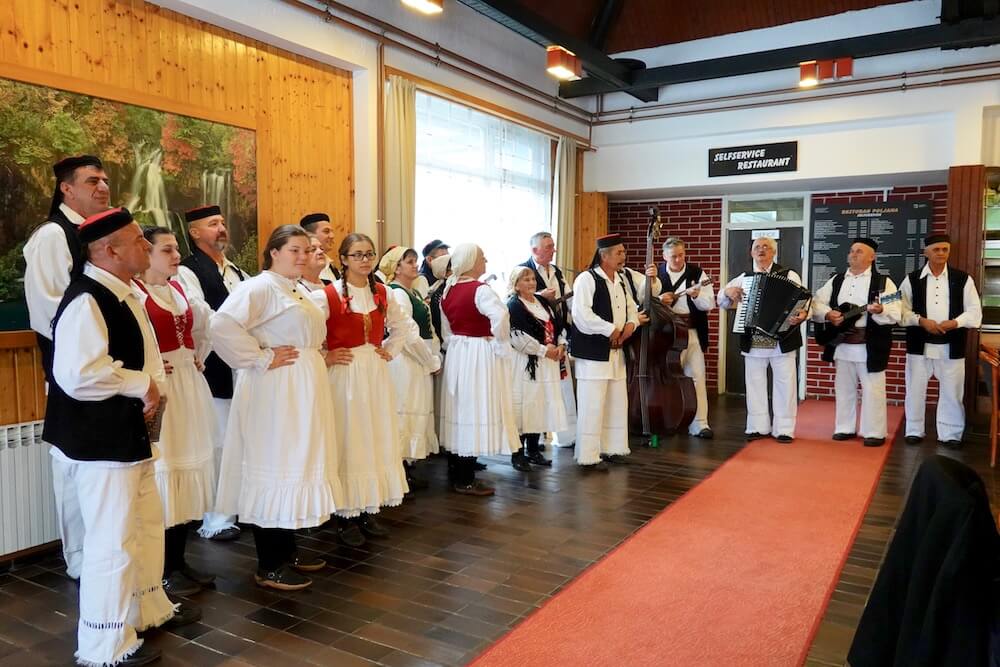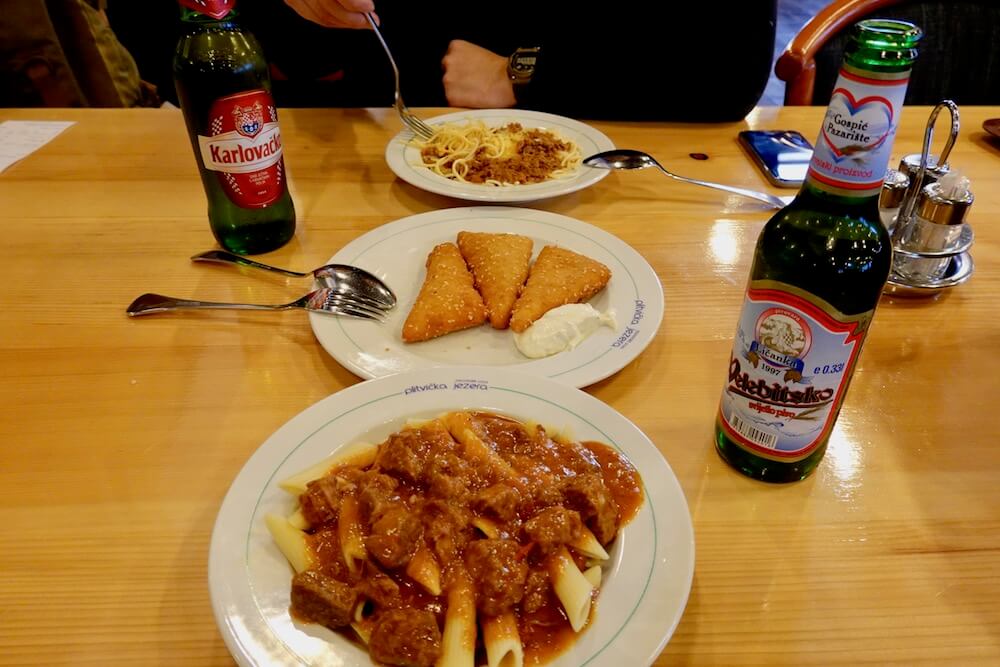 There are a few restaurants in the park, with the two largest – Licka Kuca and Poljana – located near Entrance 1 and 2 respectively. If you're lucky, you might even be treated to a traditional performance during your meal!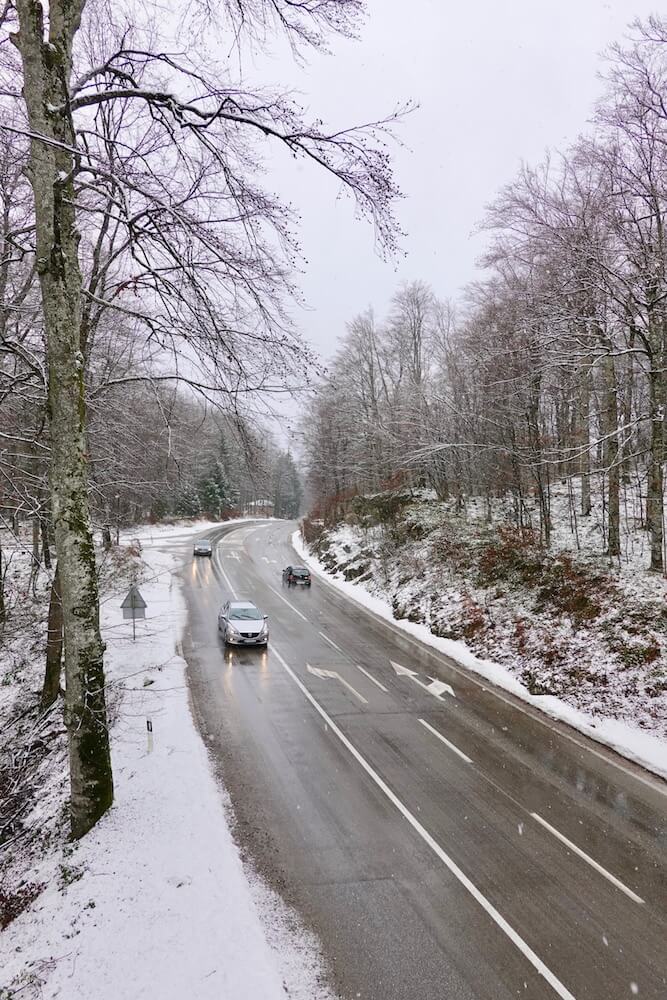 Plitvice can be visited on a day-trip from Zagreb and Zadar; it takes 2 hours and 15 minutes to drive from the former and 2 hours from the latter. You can also take a public bus to and from the park. Buses stop at both Entrances 1 and 2, where you can buy your tickets and pick up a map of the park. Do remember that only Entrance 1 is open during the winter.
Read: Things to Do in Zagreb, Croatia
A 1-day ticket for adults costs HRK180 (~SGD37) in July and August (high season), HRK110 (~SGD23) from April to June and HRK55 (~SGD11) from September to March (low season). The park is open 365 days a year, generally from 7am to 7pm. Opening hours vary with the season, do check their official website for more information.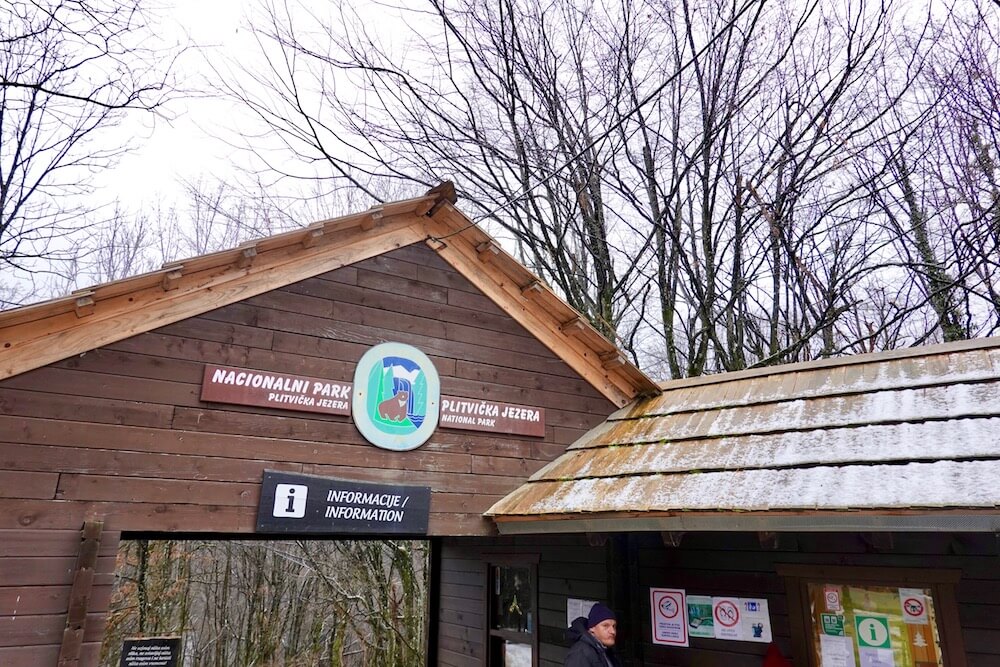 Despite not being able to explore the park fully, I still enjoyed my trip to Plitvice National Park. I'll definitely be back for more next time!