← Back to portfolio
What to Eat in Yangon, Myanmar
Bordering Thailand, Laos, China, India and Bangladesh, Myanmar is the product of various influences from each of these countries. This results in a diverse melting pot of sights, smells, sounds and tastes – all rolled into one country!
And Burmese cuisine is no different. Here's what to eat on your next trip to Yangon, the biggest city in Myanmar:
1. Shan Noodles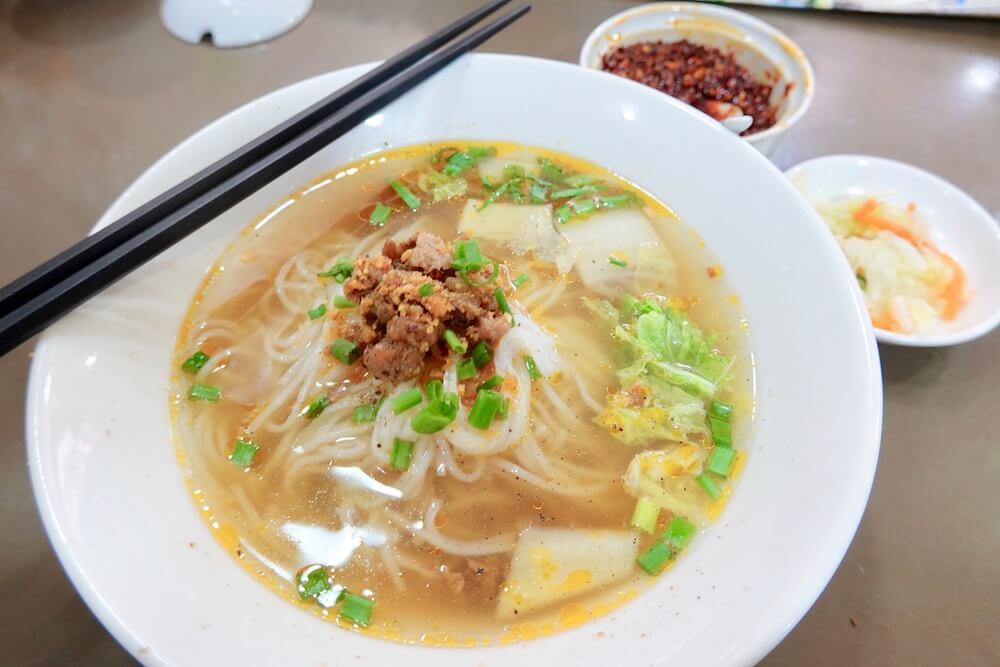 Shan Noodles is a dish containing rice noodles in a peppery broth. The noodles are accompanied by chicken or pork slices that are cooked in tomato sauce, and garnished with sesame and garlic oil. The dish is often served with a side of chopped peanuts, mustard greens or pickled vegetables.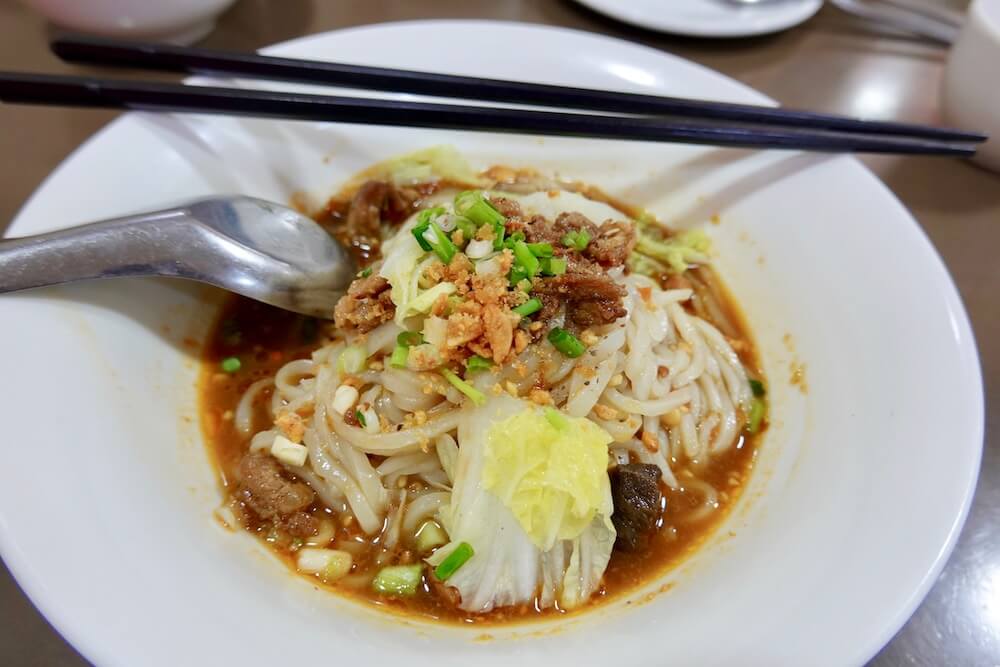 There are 2 ways to enjoy your Shan Noodles – either as a soup dish or as a dry dish, which is commonly referred to as a Shan Noodle salad. For the soup variety, sticky rice noodles are used whilst for the dry variety, non-sticky noodles are preferred.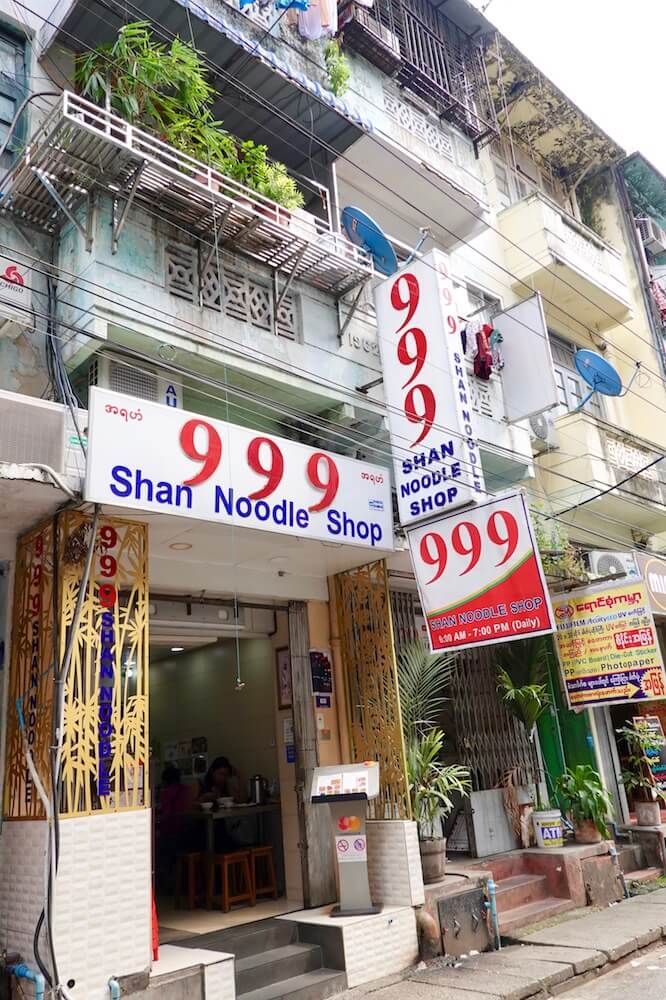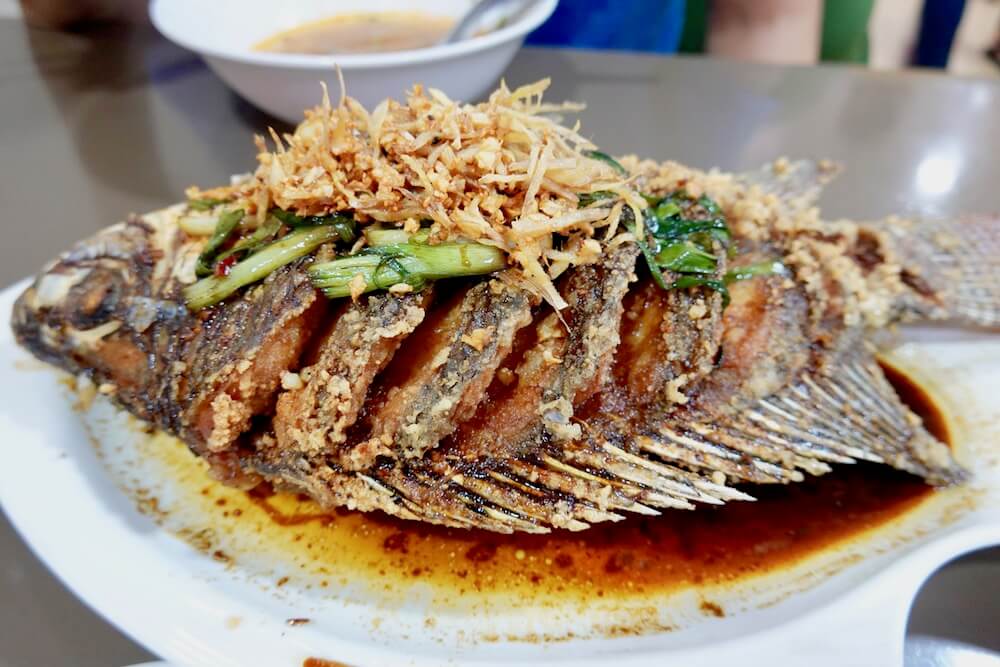 A popular place to sample this dish is at the no-frills 999 Shan Noodle House, which also serves a value-for-money grilled fish.
Address: No. 130 B 34th Street Kyauktada Township, Yangon (Rangoon) Myanmar
Opening hours: 6am to 7pm, daily
2. Tea leaf salad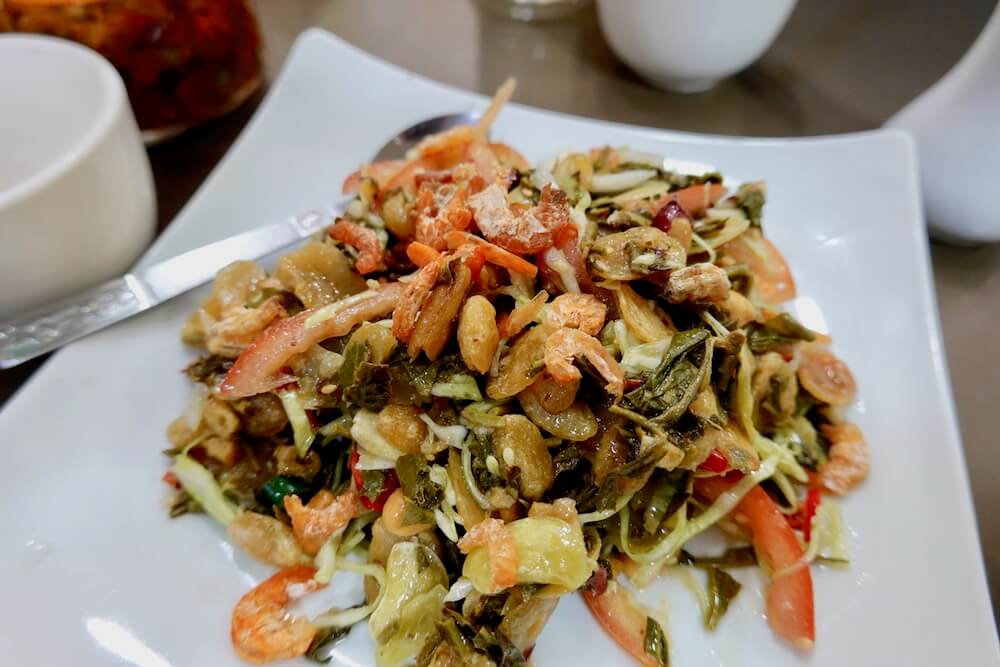 Tea leaf salad ("Lahpet Thoke") was one of my favourite Burmese dishes! Fermented tea leaves are mixed with crunchy peanuts, sesame seeds and peanuts, making for a refreshing appetiser to have before your main meal.
This dish can be found in most restaurants or food establishments around Yangon.
3. Burmese Curries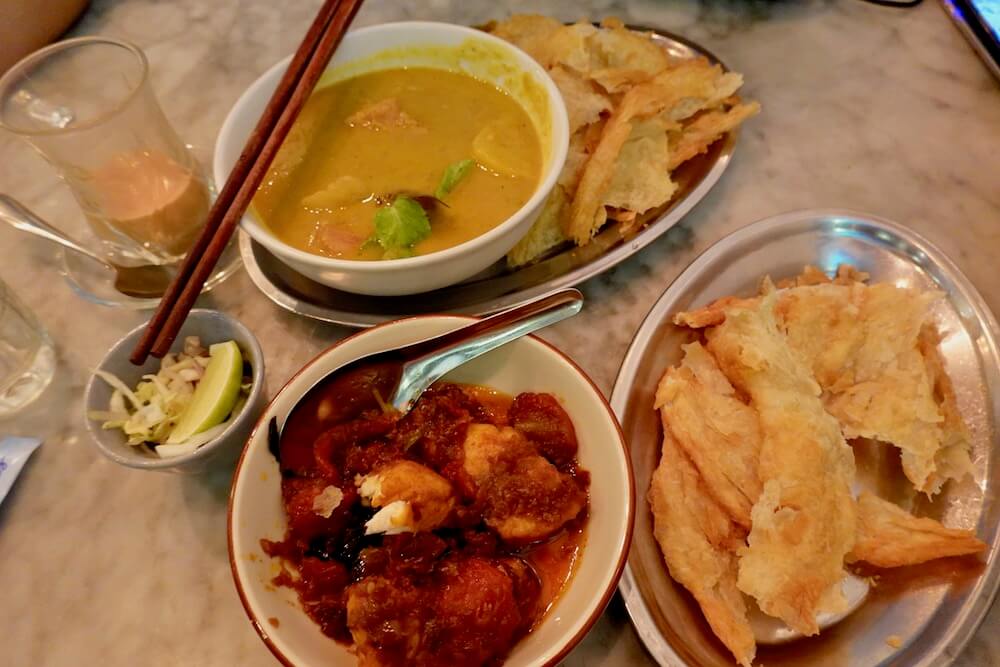 Unlike most curries, the Burmese variety isn't cooked with spices. Instead, it uses a paste made out of ginger, onions and garlic – which is then cooked till fragrant. The curry achieves its red colour with the addition of paprika or cayenne.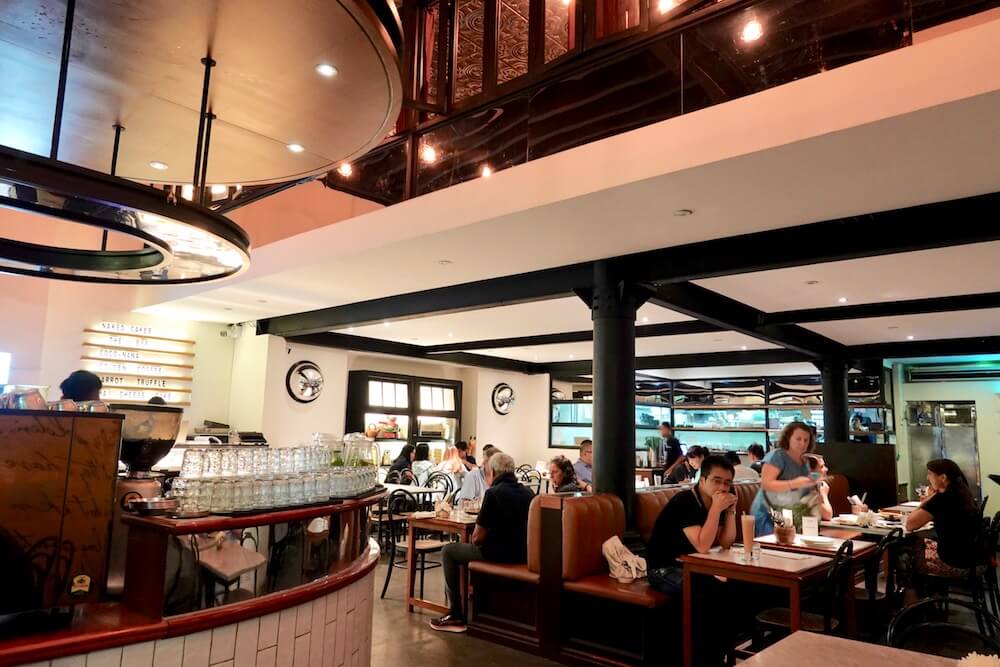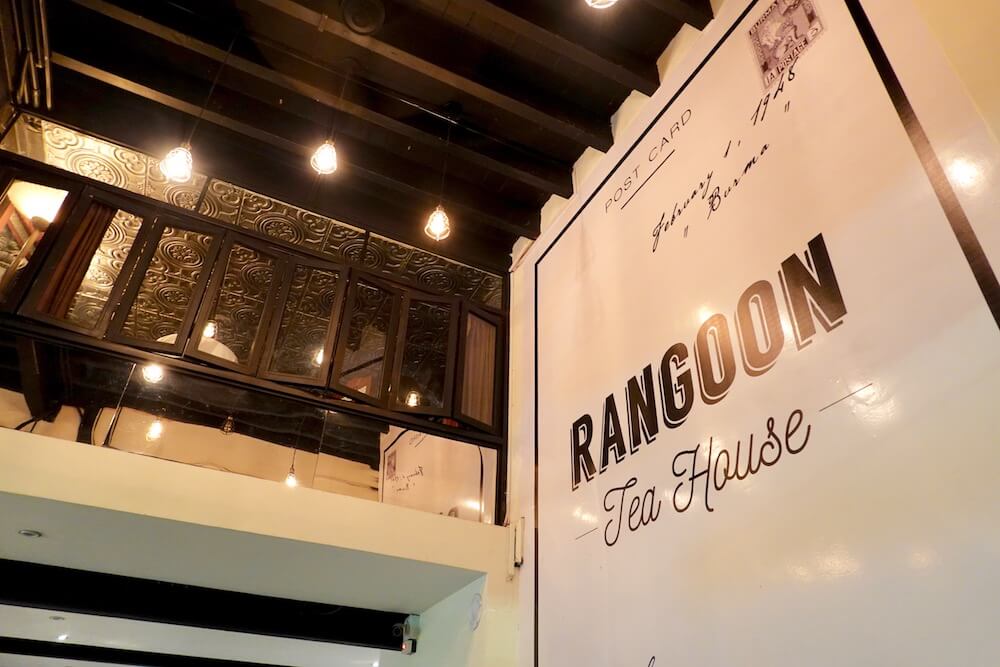 A popular place to dig into a wide range of curries is at Rangoon Tea House, where my favourite was the butterfish curry.
Address: 77-79 Pansodan Street Lower Middle Block, Yangon (Rangoon) 11182 Myanmar
Opening hours: 7am to 10pm, Sundays to Thursdays; 7am to 12am, Fridays to Saturdays
4. Mohinga and Kway-Oh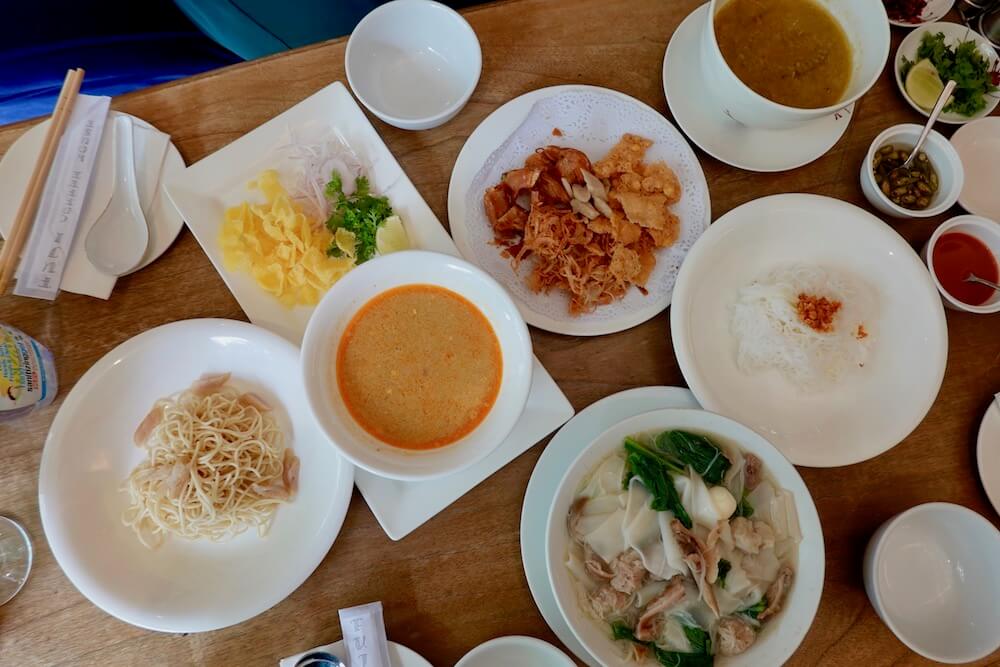 Mohinga is the national dish of Myanmar, consisting of rice noodles submerged in a fish-based soup – which tastes somewhat like a mild curry. Kway-Oh is a similar dish, consisting of vermicelli in a clear soup base.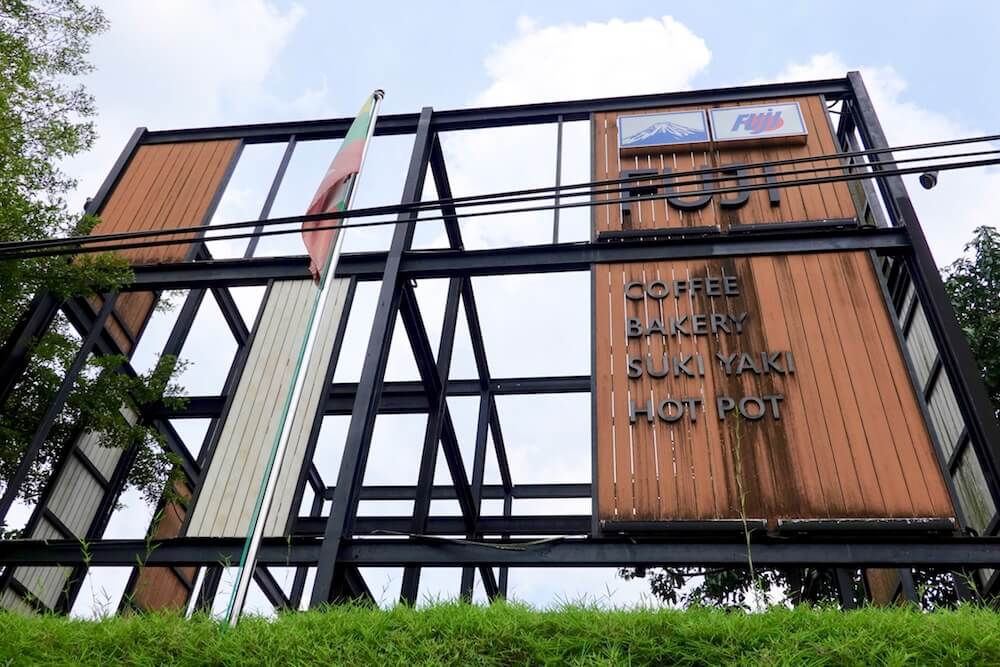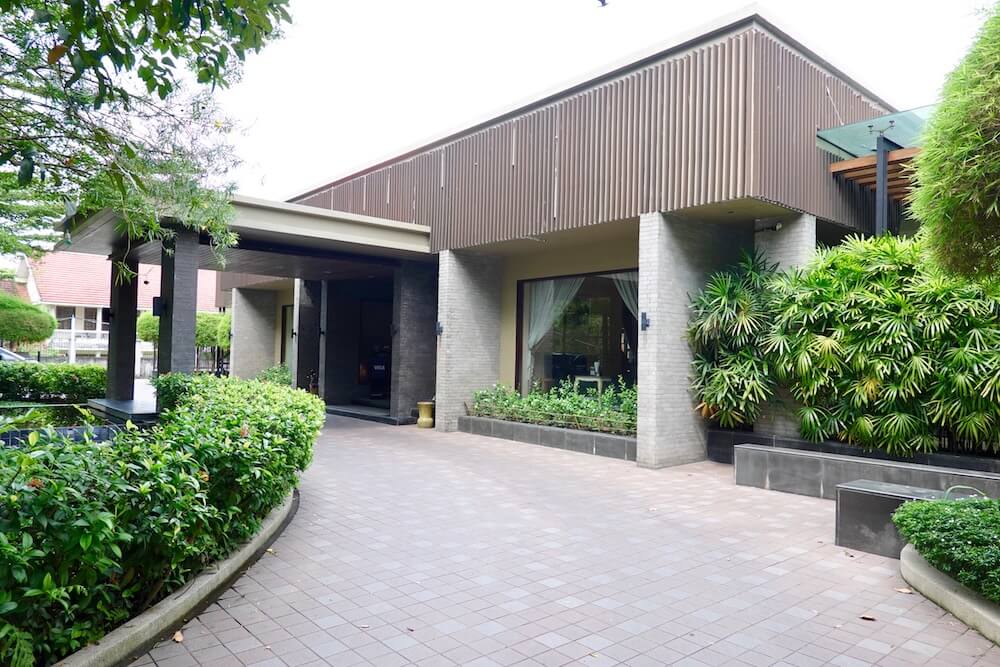 Unfortunately, food hygiene might somewhat be of concern in Myanmar. If you have a weak stomach, you might wish to head to the slightly upmarket Fuji Coffeehouse, which was recommended to us by a friend staying in Yangon.
Prices are on the higher side here but you can be assured that the food is prepared in a clean and safe environment. Do note that Fuji Coffeehouse is located about a 15-minute taxi ride from Sule Pagoda in downtown Yangon.
Address: No 116 University Avenue Kamayut Township, Yangon (Rangoon) Myanmar
Opening hours: 7am to 11pm, daily
5. Street food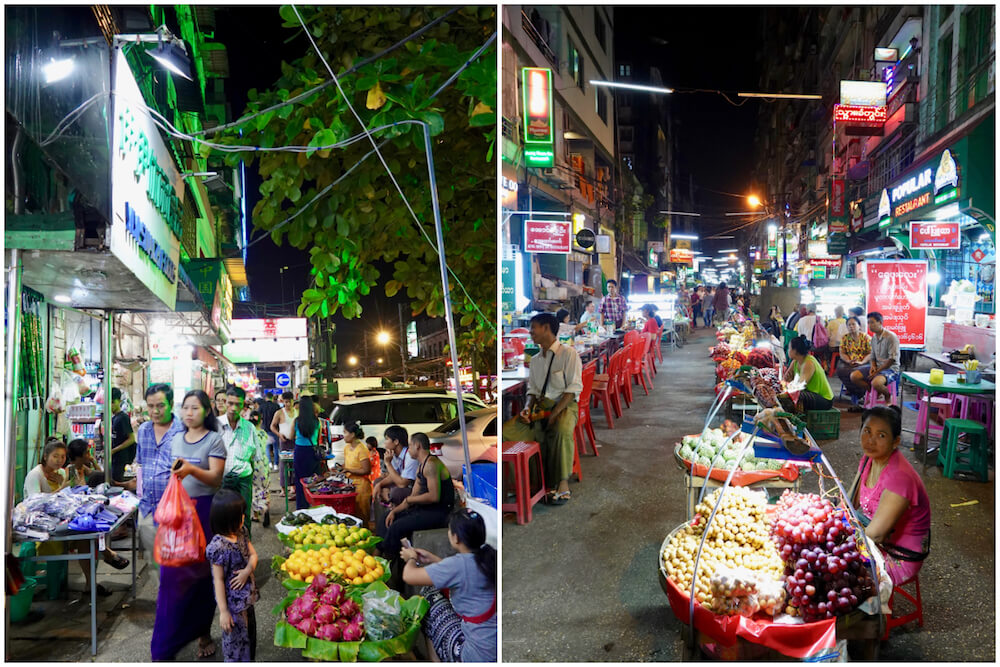 Otherwise, if you're more adventurous, the streets of Yangon offer a wide plethora of street food!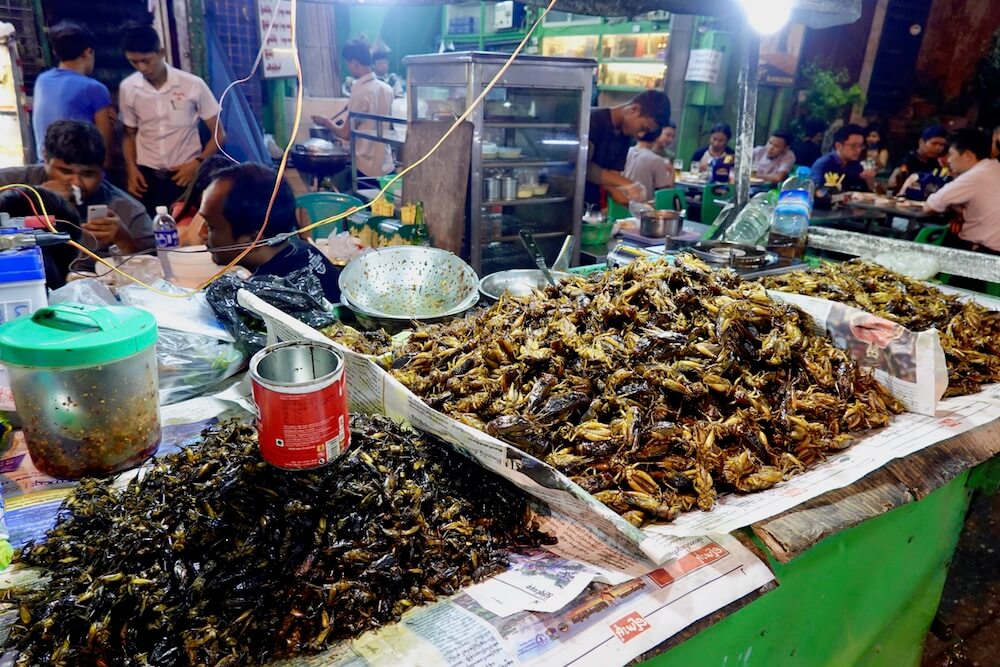 Fried insect, anyone?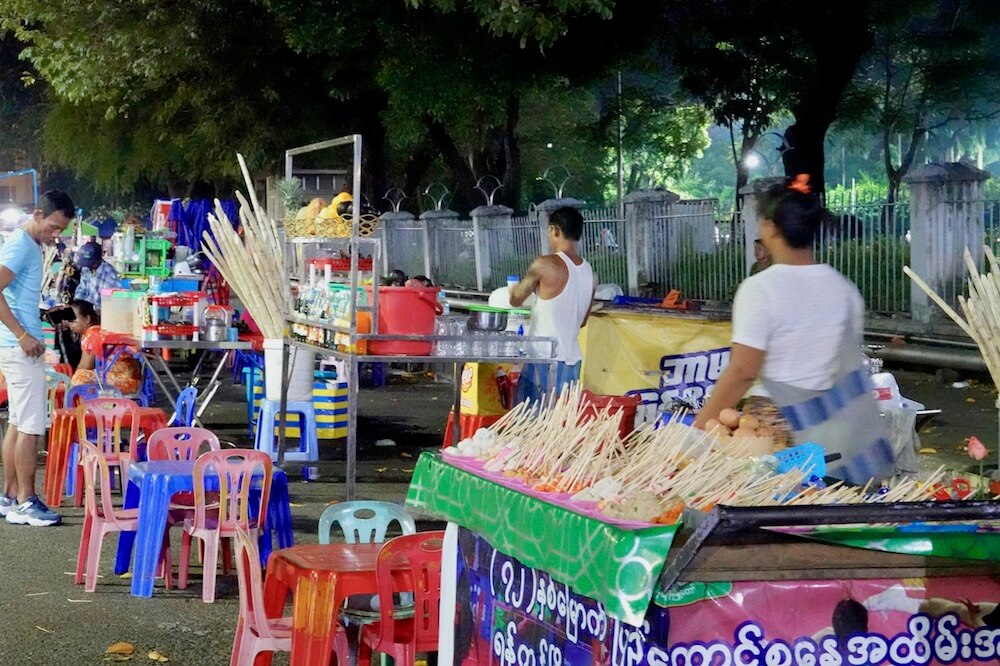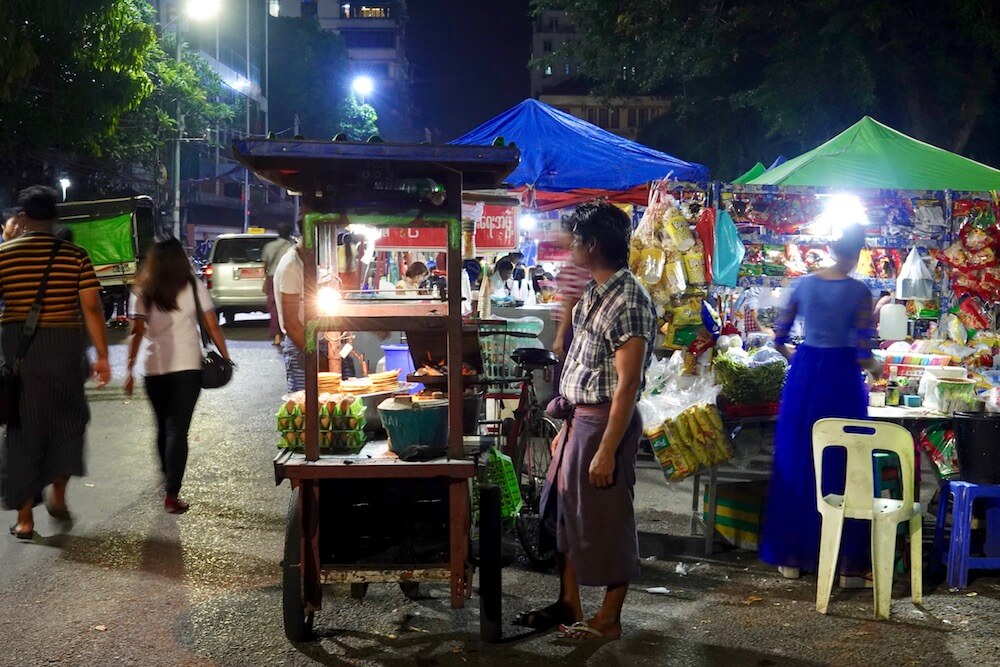 You can also head to the night market on the famous Strand Road to sample different dishes.
You'll also find plenty of teashops scattered across Yangon, which is, interestingly, almost always filled with Burmese men. It seems as if the teashops are one of their favourite hangouts! These teashops often sell more than 10 types of teas, which come with a side of condensed or evaporated milk.
Try all these dishes and see which is your favourite. Dig in!

Add a comment