Flying on the Hello Kitty Jet to Taipei, Taiwan
First published on TripZilla.
Ever wondered what it's like to fly with Eva Air's Hello Kitty Jet? Well let us assure you – it's an explosion of pink, purple and overwhelming levels of cute! From start to end, you're treated to all things Hello Kitty.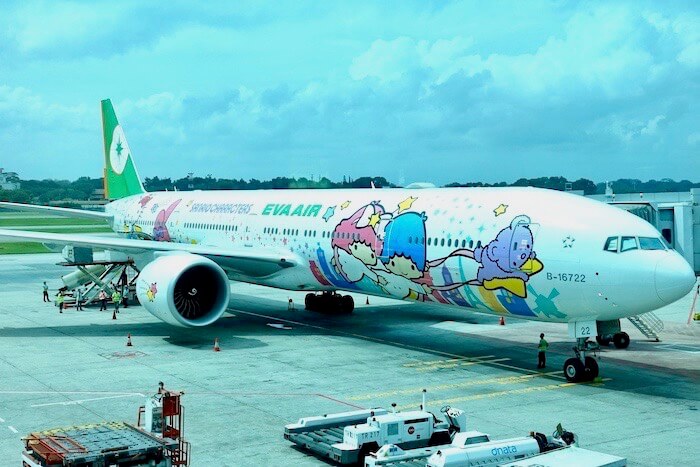 The plane itself is decked out in Hello Kitty and Little Twin Stars motifs, letting you travel in a living-breathing vessel of everything adorable.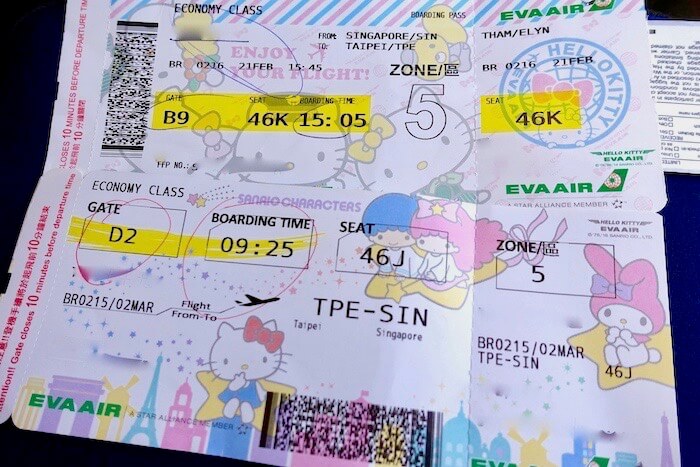 Get yourself a Hello Kitty boarding pass,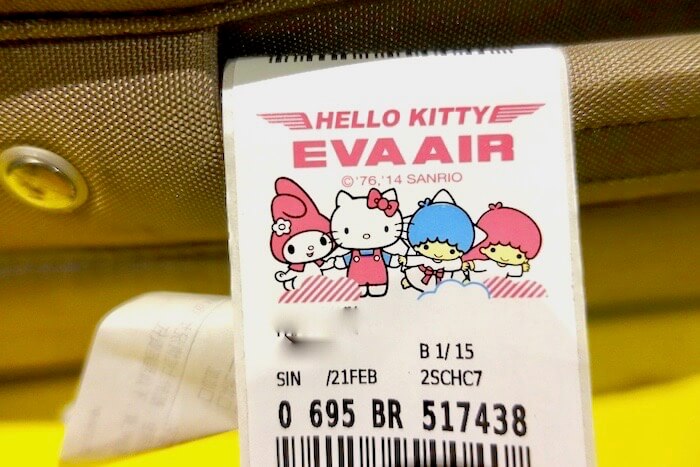 and a Hello Kitty luggage tag!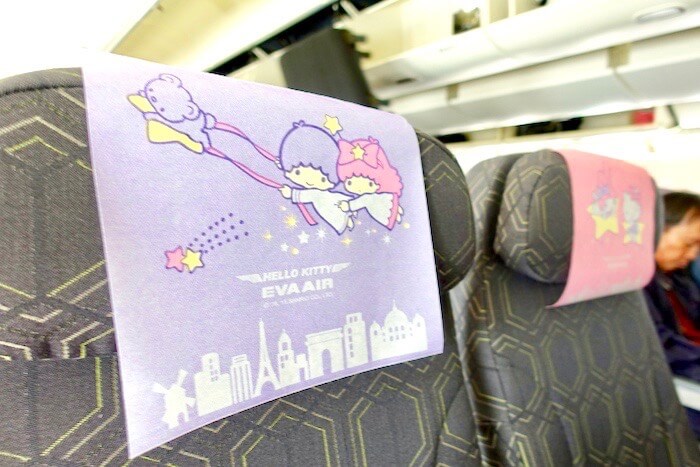 Unfortunately, the plane's interior isn't entirely covered in pink but the headrests definitely do Hello Kitty justice.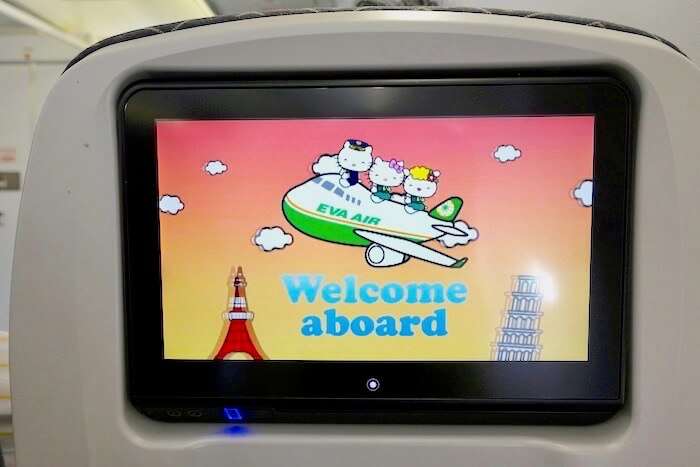 Even the welcome video is done Hello Kitty style. Welcome aboard!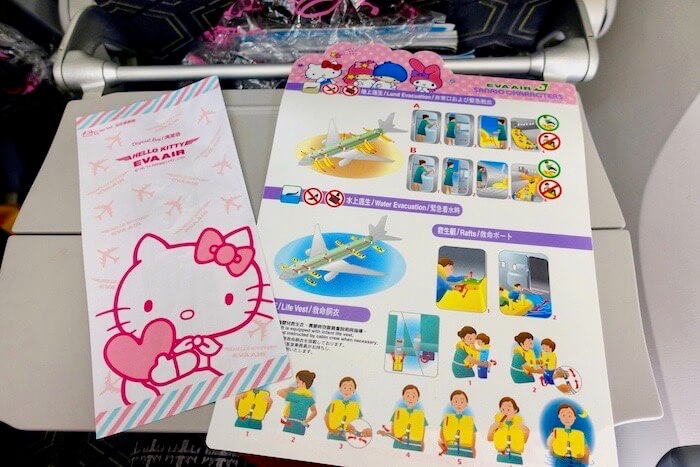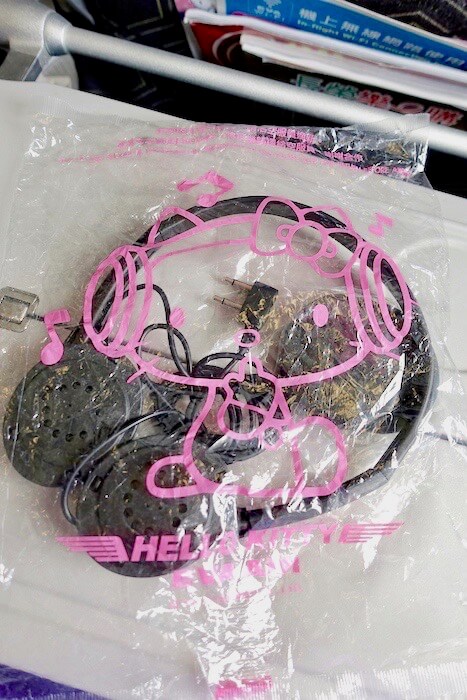 Check out the safety manual, barf bag, and headphones. You've guessed it – it's complete Hello Kitty madness!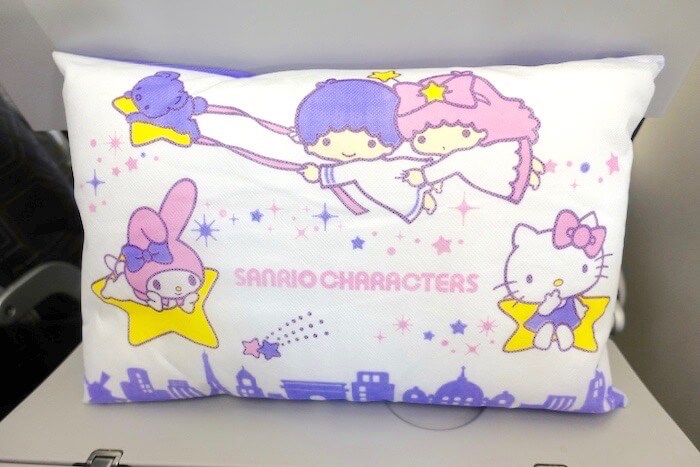 If you even ask nicely, this fluffy pillow could even be yours to keep at the end of the flight.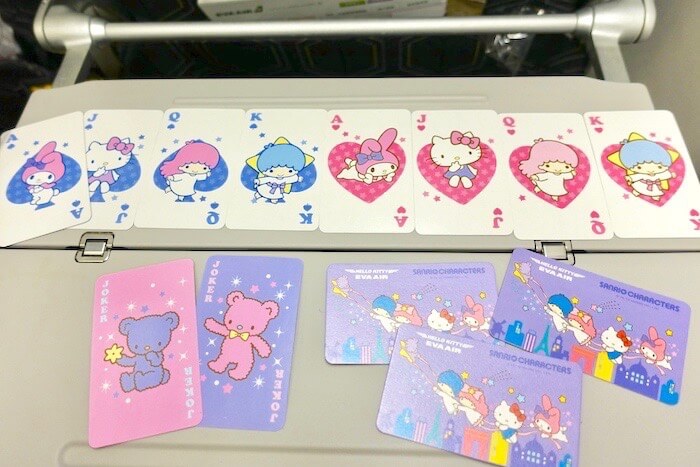 Don't forget to ask your friendly stewardess for a pack of playing cards. They come in two different designs and, if you're in luck, you can score both on both your outbound and inbound flights.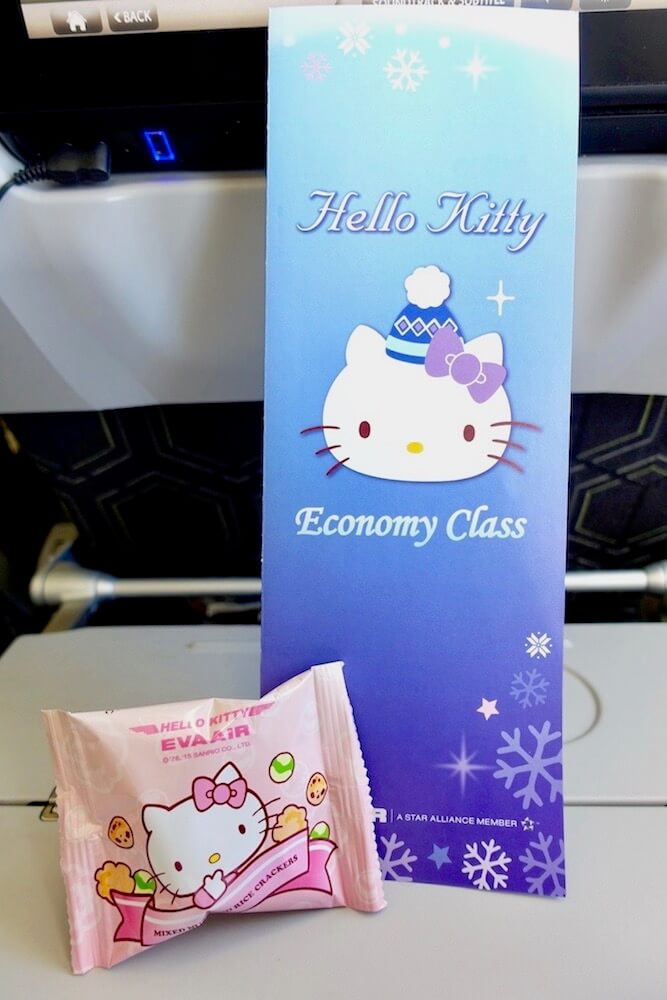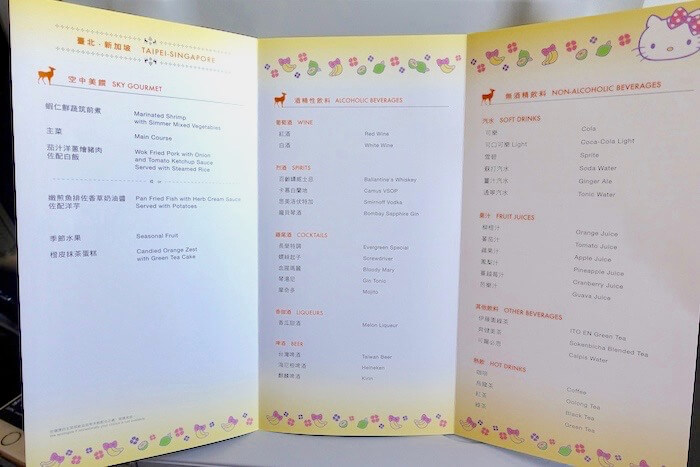 When mealtime comes around, Hello Kitty fans won't be disappointed.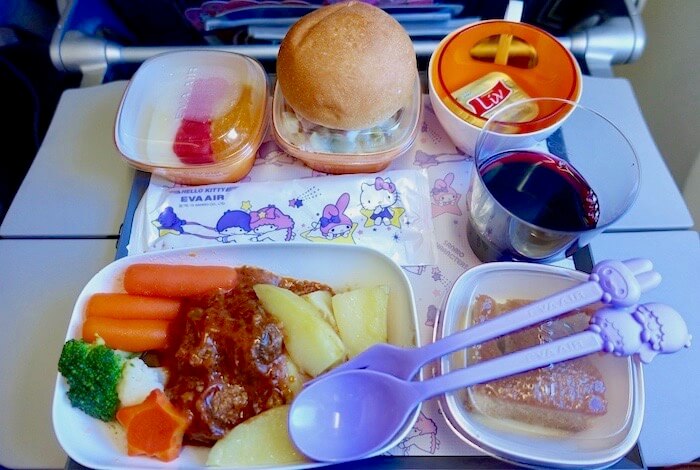 The food is pretty delicious as well, complete with special Hello Kitty utensils, napkins and toothpicks! You even get Hello Kitty stirrers with your drinks. 
The utensils make for a great souvenir, so join in the queue to rinse them off in the toilet. Trust us when we say you won't be the only one planning to bring them home!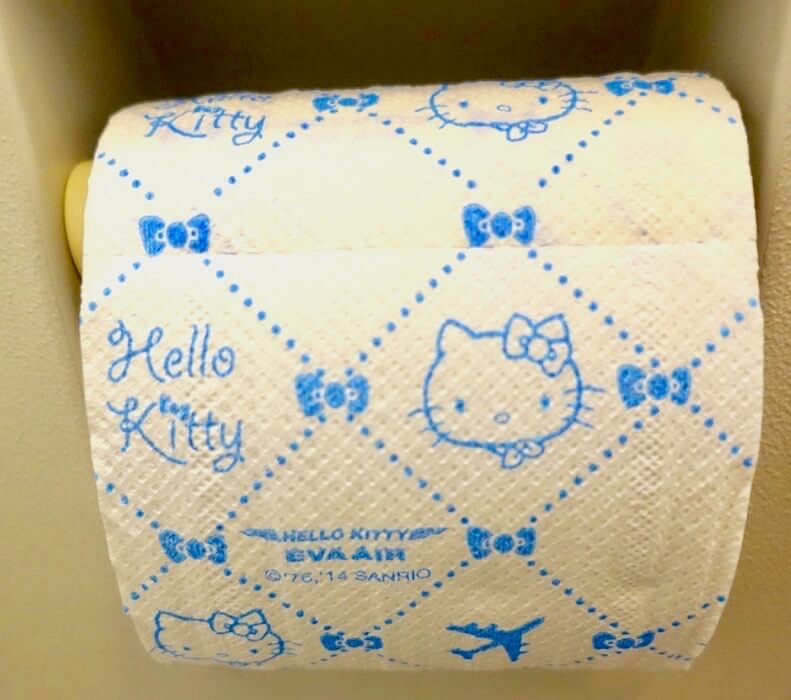 Speaking about rinsing your utensils in the toilet, you simply have to see the toilet on the Hello Kitty Jet. Because: Hello Kitty toilet paper. Enough said.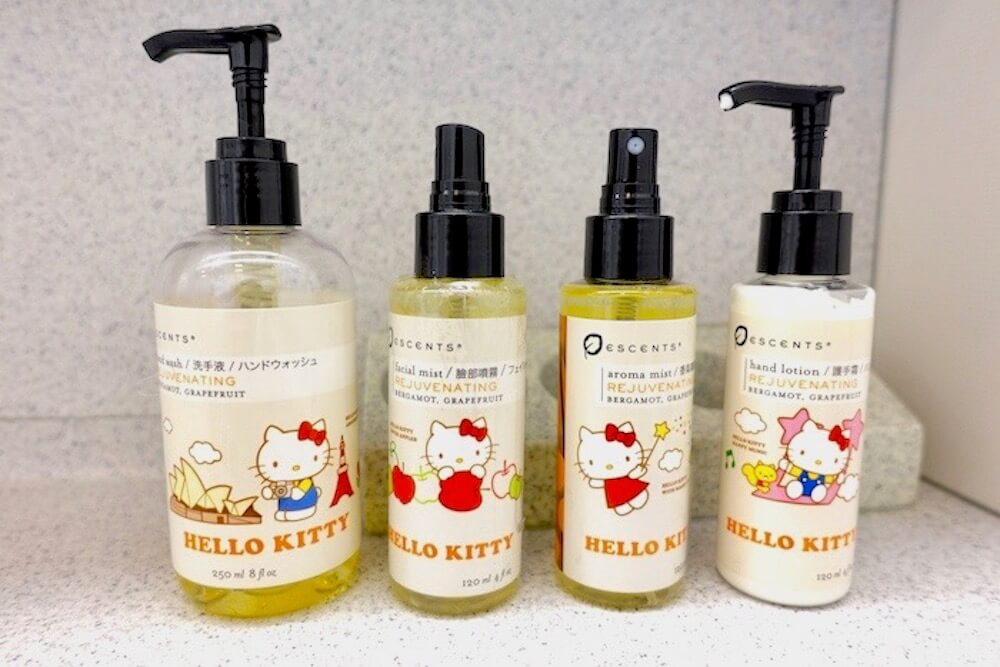 Spray some Hello Kitty perfume on your neck or moisturise your hands with Hello Kitty hand lotion – we guarantee you'll come out feeling brand kitty spanking new.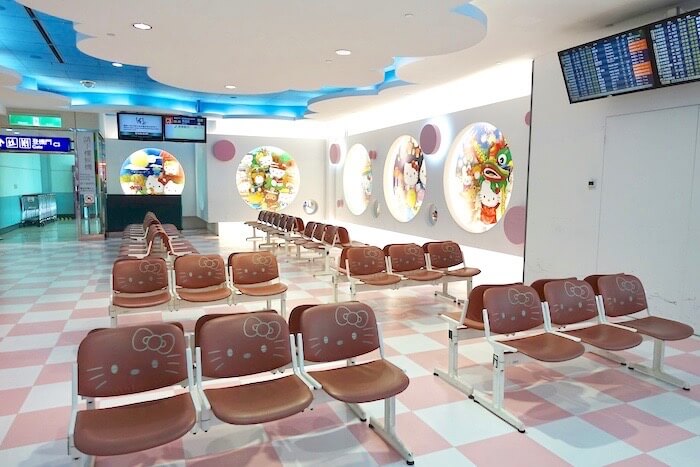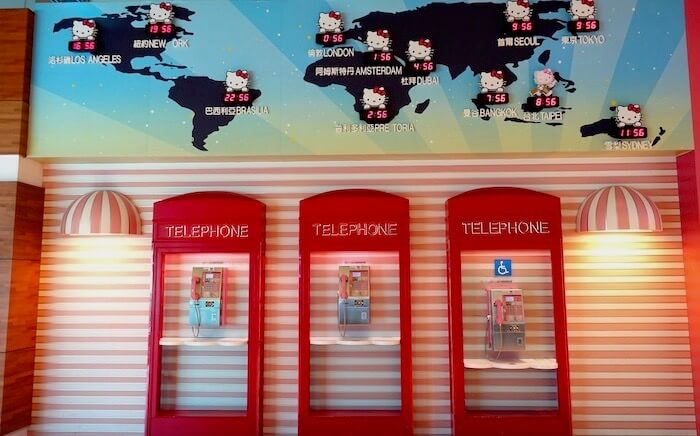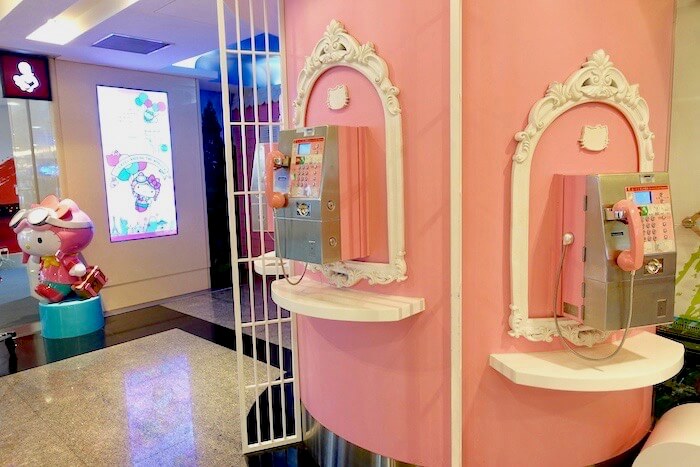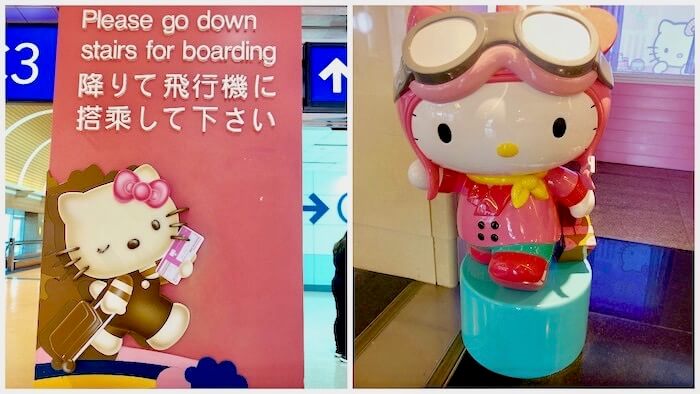 Taipei Taoyuan Airport took it a step further, and created a Hello Kitty boarding gate. You'll have Hello Kitty on your mind from beginning to end!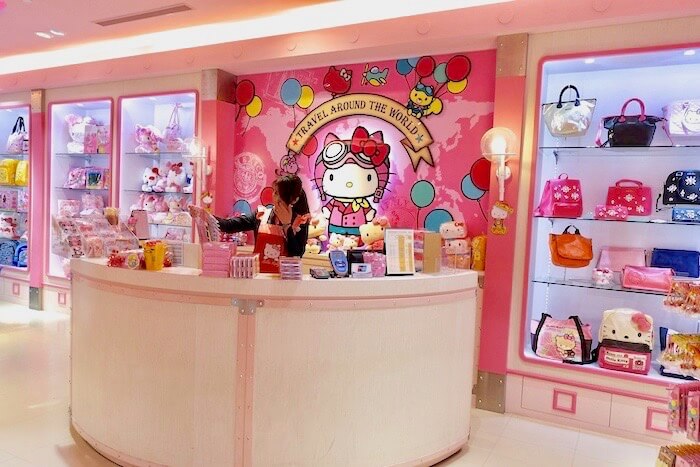 Shop to your heart's content at the gate's dedicated Hello Kitty store. Hello Kitty soft toys or wallets, anyone?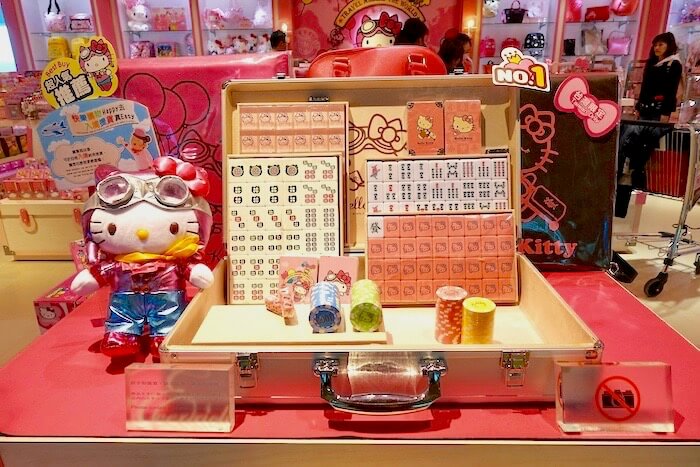 Hey, you might even buy yourself some luck with this Hello Kitty mahjong set!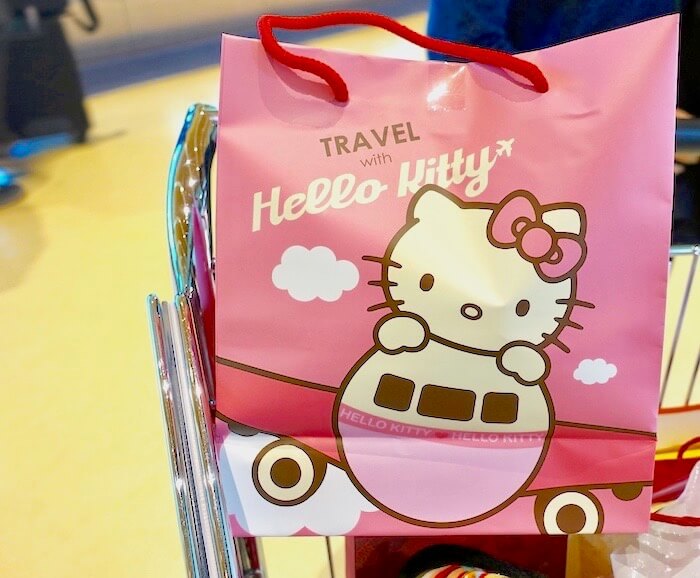 Your purchases even come in a pink Hello Kitty bag. 
The Hello Kitty Jet is definitely a one-in-a-lifetime experience, and it's absolutely the cutest way you will ever fly. Can you handle all that cuteness? 
The Hello Kitty Jet flies between Singapore and Taipei four times a week, and that's four times the fun every week. Kawaii!