Interview: The World in Sketches
First published on TripZilla.
Not many people have the courage to up and leave the comforts of their lives in Singapore in pursuit of a six-month long adventure - but James and his wife Joanne did just that. In a bid to do something "different", both of them decided to quit their jobs and embark on an incredible journey across 14 countries!
The couple travelled from Singapore to Taiwan, Japan, South Korea, Turkey, Montenegro, Croatia, Bosnia and Herzegovina, Austria, Slovakia, Czech Republic, Germany, Denmark, Poland, and to Thailand before returning home! Planning ahead two countries at a time, they bought a one-way ticket to Taiwan, leaving lots of room in their itinerary for discovery and spontaneity.
"Home is now behind you. The world is ahead."– The Hobbit
A freelance artist, James depicted their journey in beautiful sketches, most of which were done on the spot – a wonderful portrayal of their epic adventure!
A little about James and Joanne
James and Joanne took the trip when they both turned 40, a bold step to commemorate the "halfway-mark" of their lives. When asked about their motivations behind this adventure, James put it simply – "The world is so big, and it will be a pity not to experience it". The couple puts a strong emphasis on obtaining new experiences, encountering new cultures and soaking in new sights.
"I haven't been everywhere, but it's on my list."– Susan Sontag
Sometimes what hinders us from packing our bags and embarking on an adventure is the sheer difficulty of leaving everything behind. Indeed, the couple found it hard to leave, and yet, "liberating" to embark on an such an unstructured journey. Spontaneity can be mysterious and, more often than most, extremely exciting. On the day they left for the airport, James mused that everything became so "light" and easy. In fact, it was harder for them to return home after their six month trip, knowing that it was the end of their adventure.
The countries that they visited
Taiwan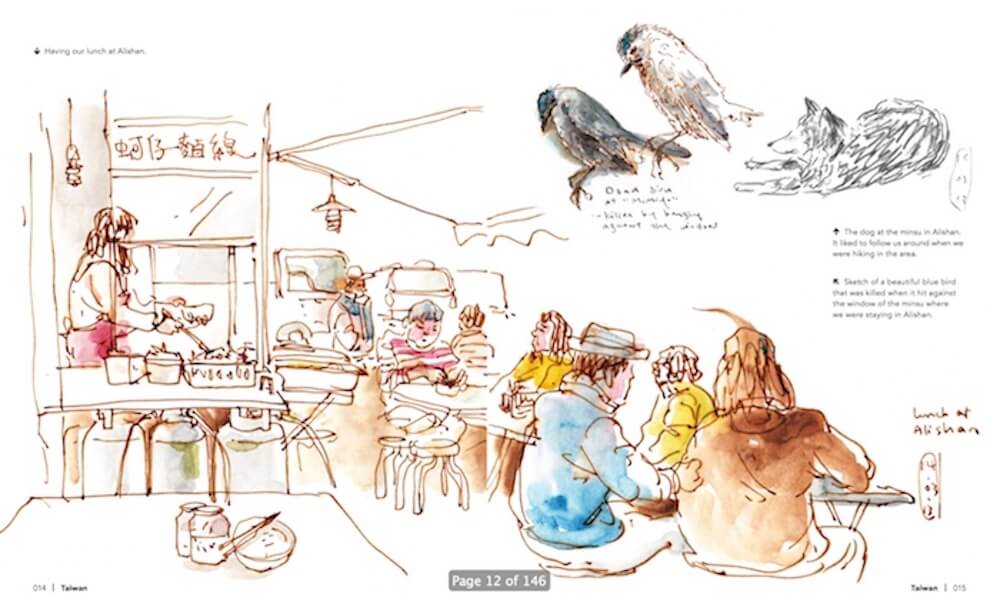 A sketch done as the couple had their lunch at Alishan.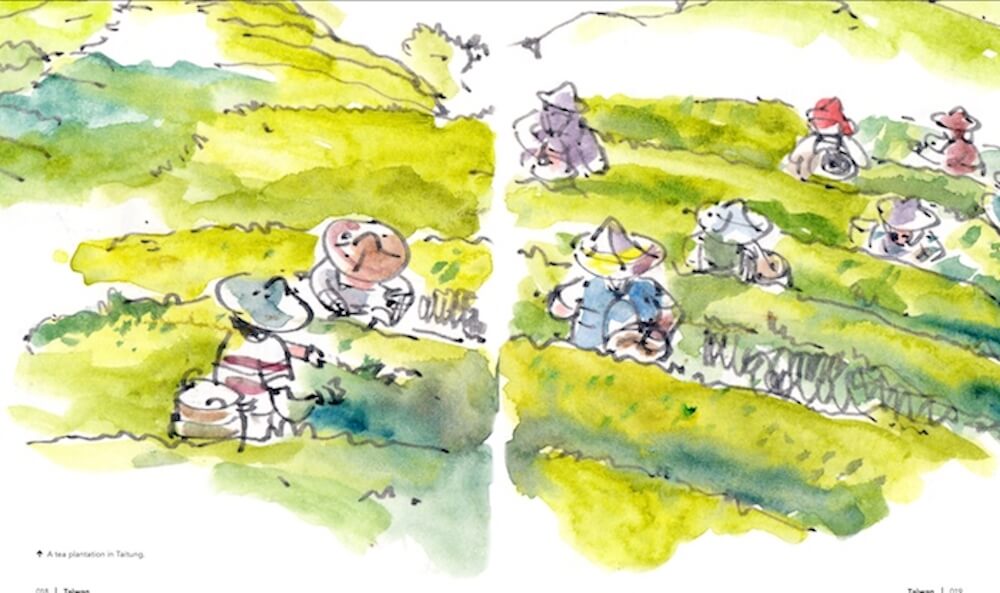 A visit to a tea plantation in Taitung.
Japan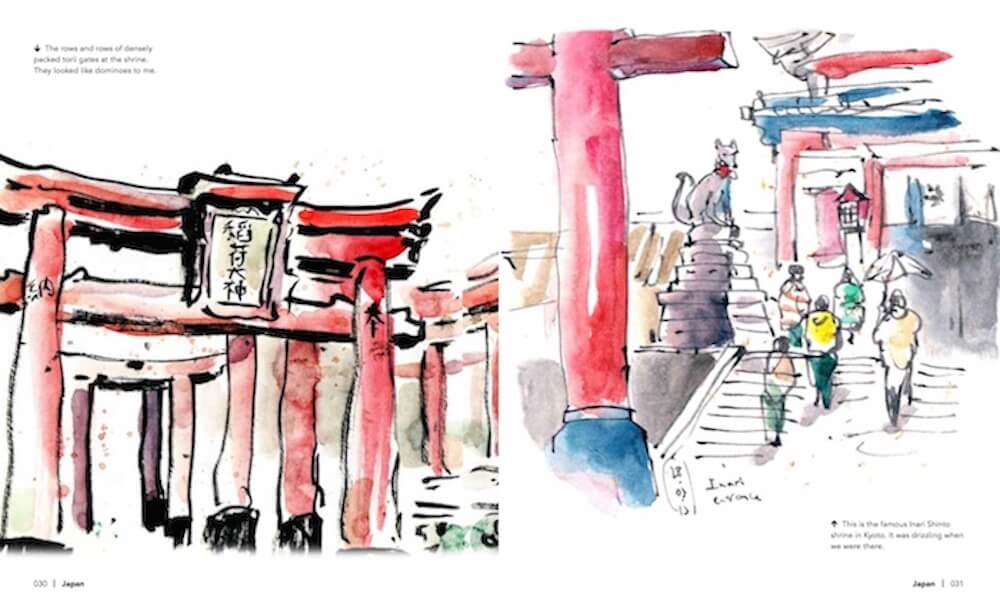 Unfortunately it was drizzling when the couple visited Kyoto's Fushimi Inari Shrine, but that didn't stop them from strolling through the row of densely packed torii gates!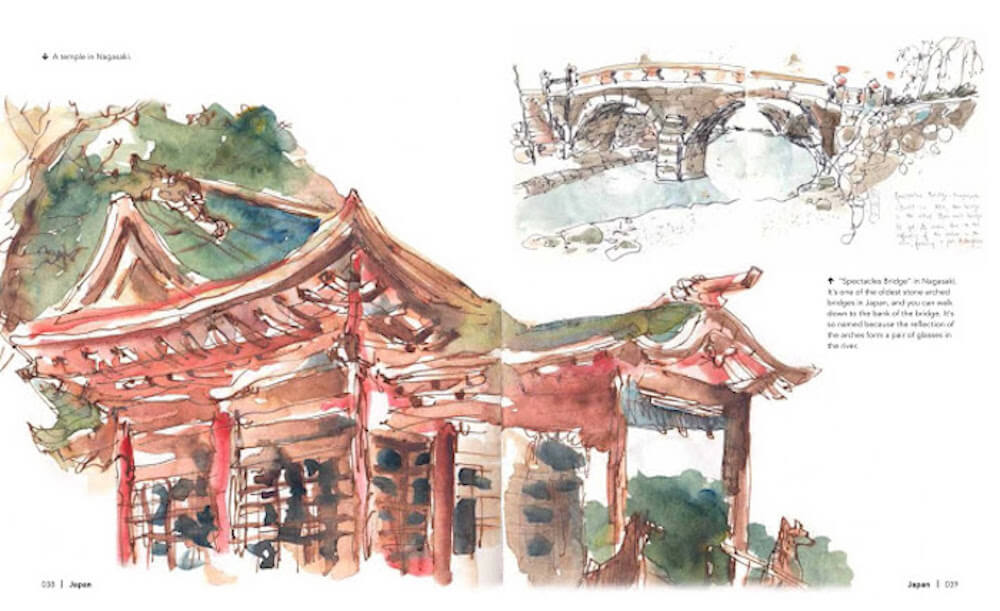 A sketch of one of the oldest stone arched bridges in Japan – the 'Spectacles Bridge in Nagasaki' – so named as the reflection of the arches form a pair of glasses in the river.
Korea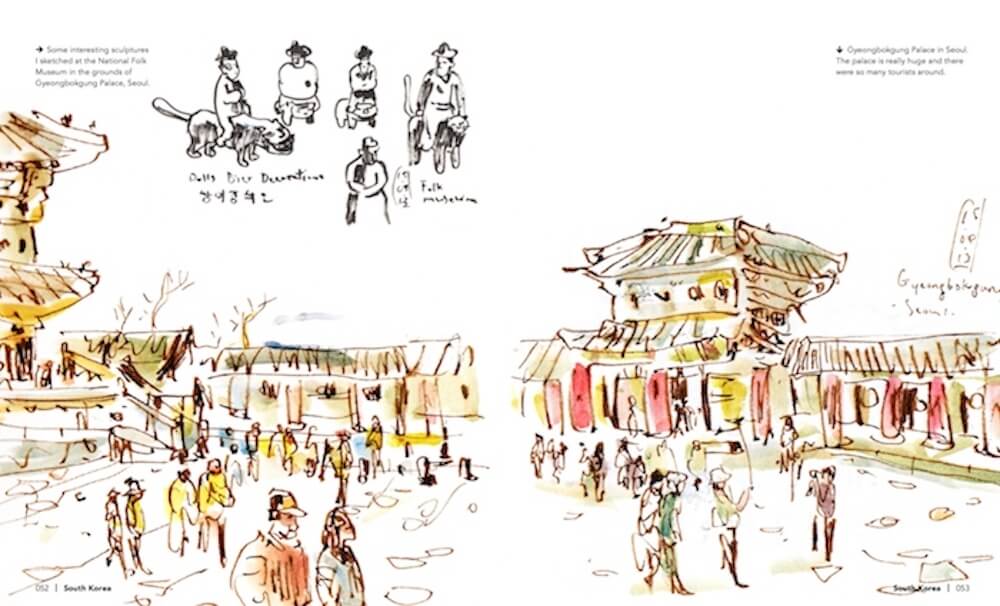 The Gyeongbokgung Palace, the largest palace in Seoul.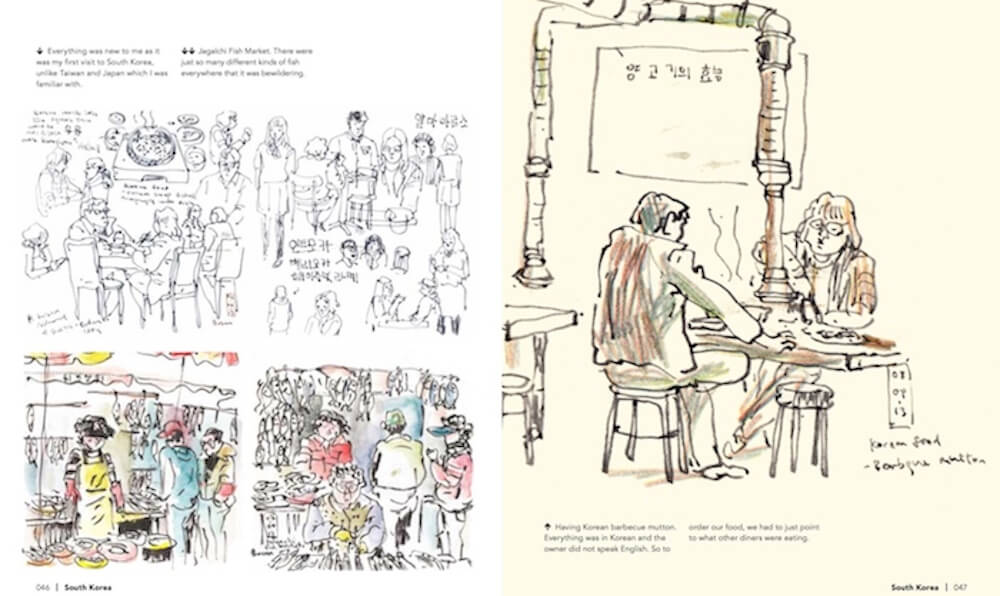 Paying a visit to Busan's Jagalchi Fish Market, and having a Korean barbeque meal.
Turkey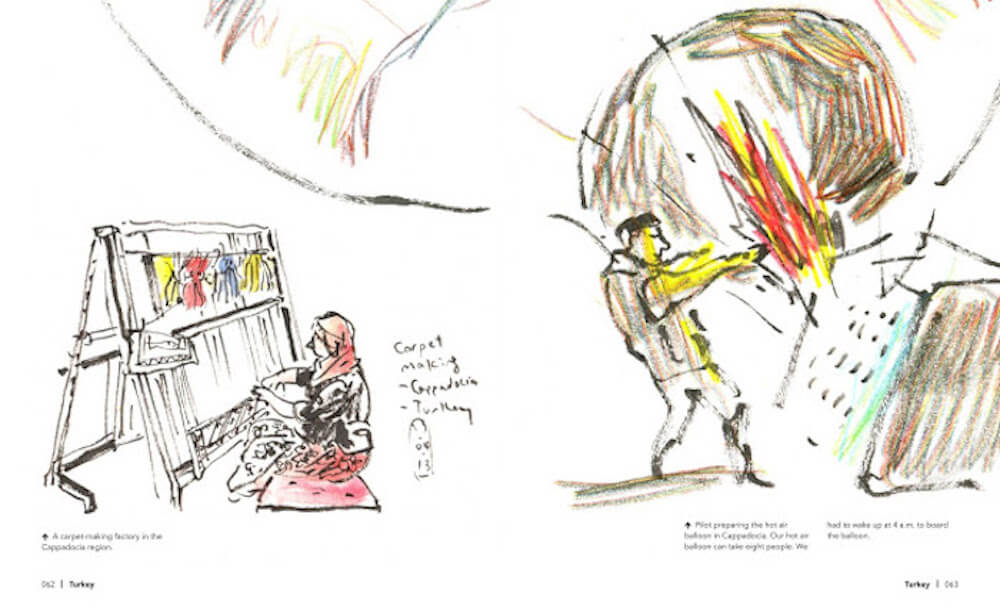 The couple woke up at 4am for their hot air balloon ride in Cappadocia, a region known for its spectacular rock formations.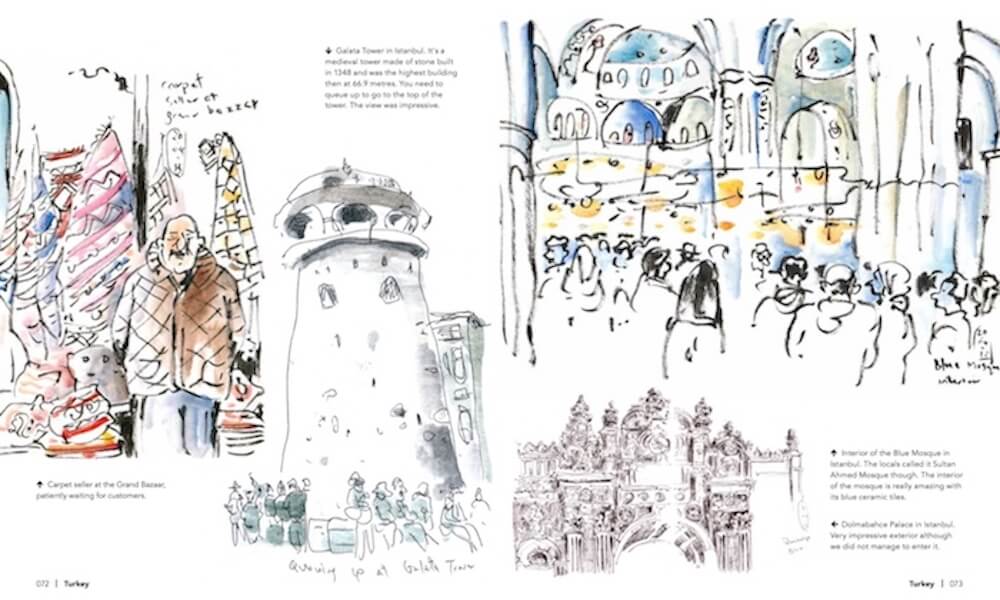 Visiting all of Istanbul's main tourist attractions – The Grand Bazaar, Galata Tower, Blue Mosque and the Dolamabace Palace.
Montenegro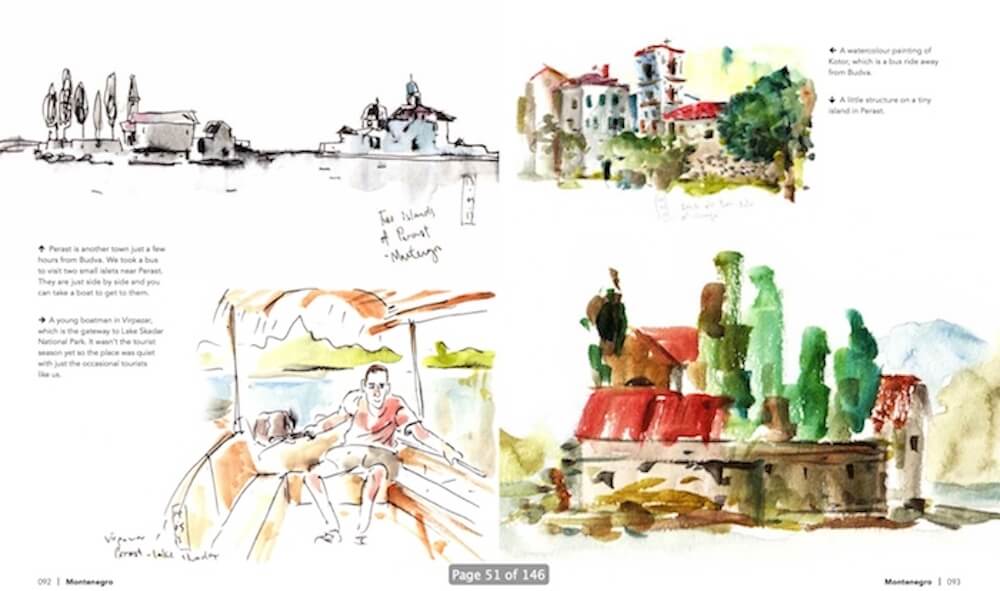 The couple enjoyed the serenity of Montenegro during off-peak season, away from the tourist crowds.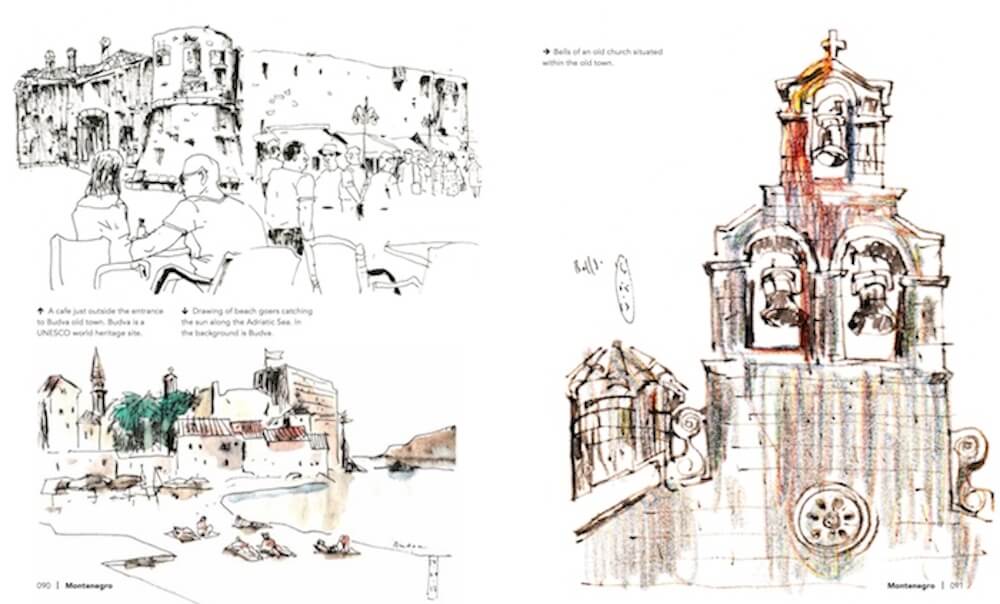 At Budva's old town, a UNESCO World Heritage site.
Croatia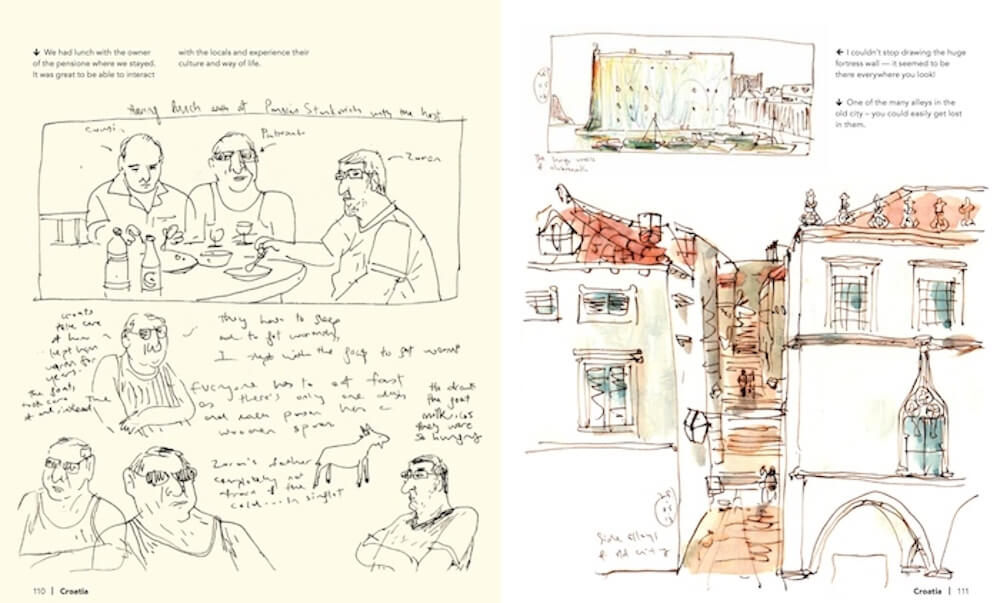 Croatia was James' and Joanne's favourite country. The couple especially delighted in bonding with the local owner of the pension over home-cooked meals and war stories.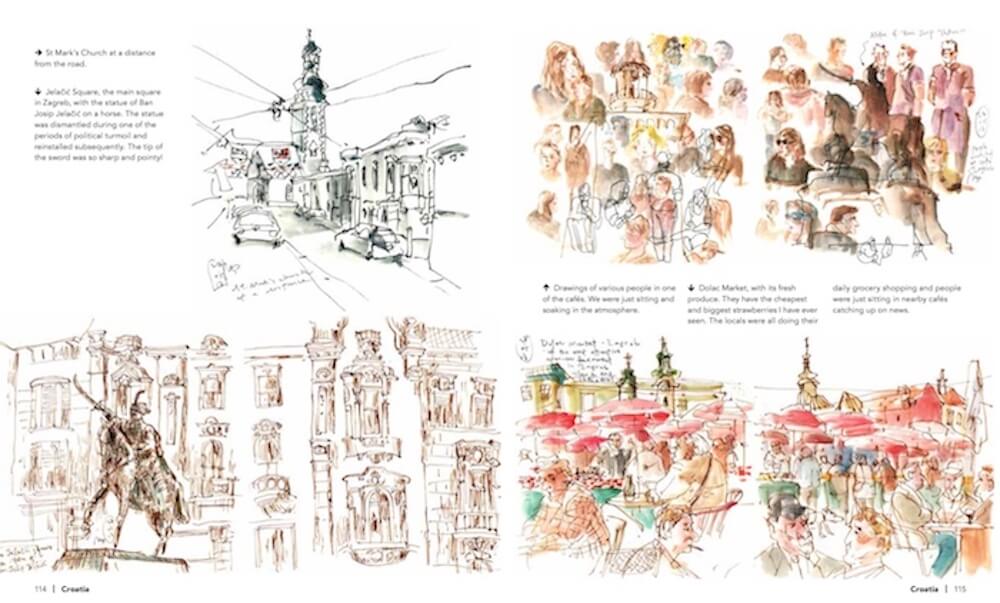 One of the couples' favourite activities: relaxing in a cafe and people-watching! And of course, doing so offered James a comfortable vantage point from which to sketch.
Bosnia and Herzegovina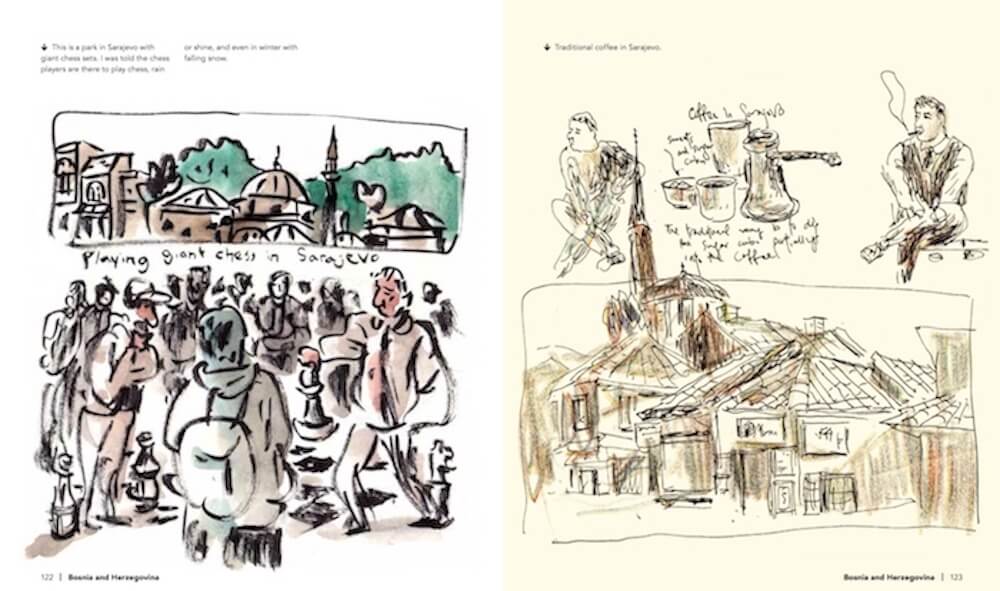 Sarajevo, the capital of Bosnia and Herzegovina.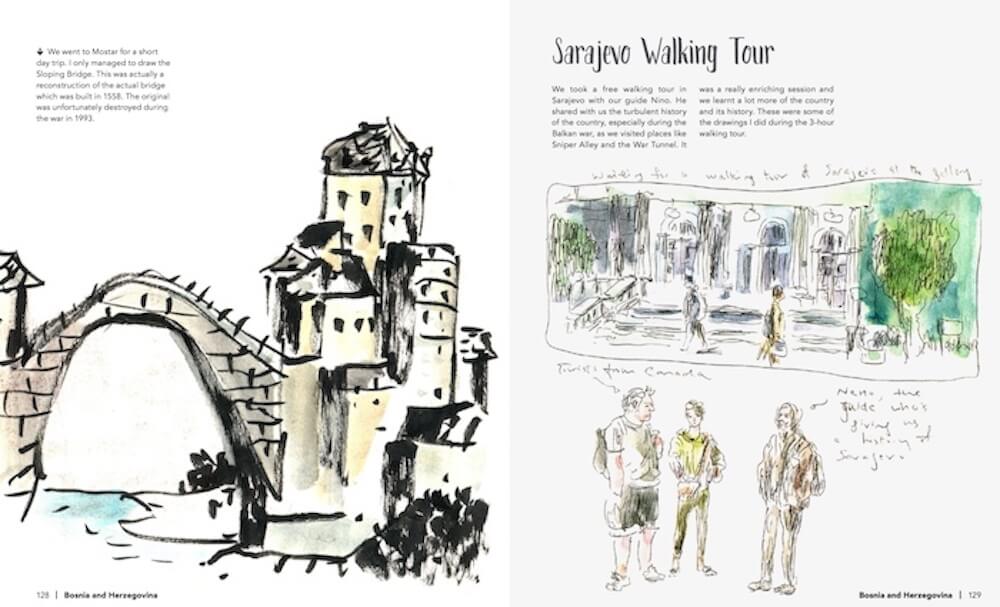 A free walking tour is a great way to take in all the sights!
Austria
The couple visited some of Austria's many museums.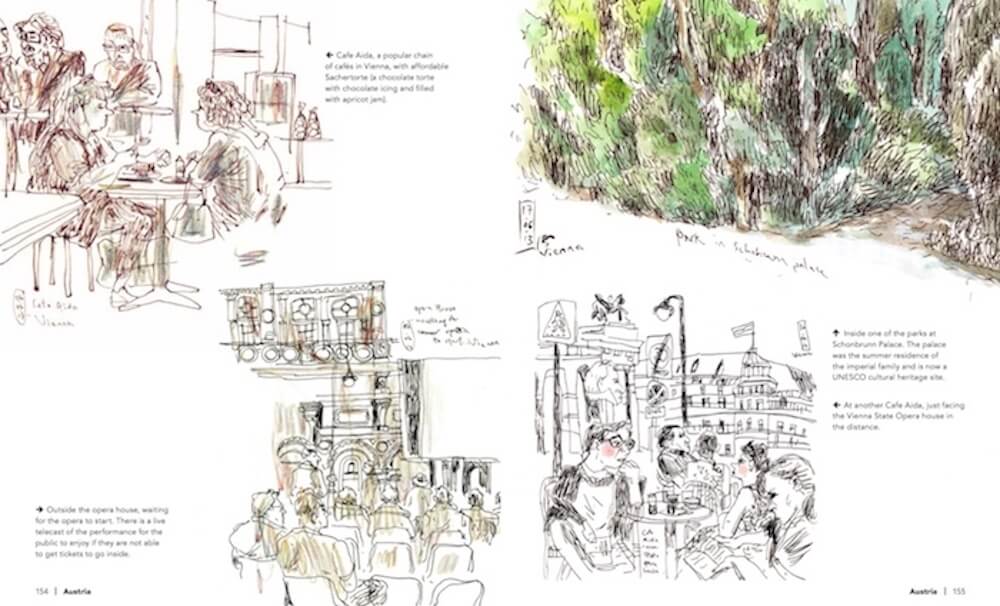 As well as took in one of Vienna's famous operas.
Operas are so popular in Austria that besides the main performance, there is a separate live telecast for the public to enjoy if they were unable to obtain tickets for the actual performance.
Slovakia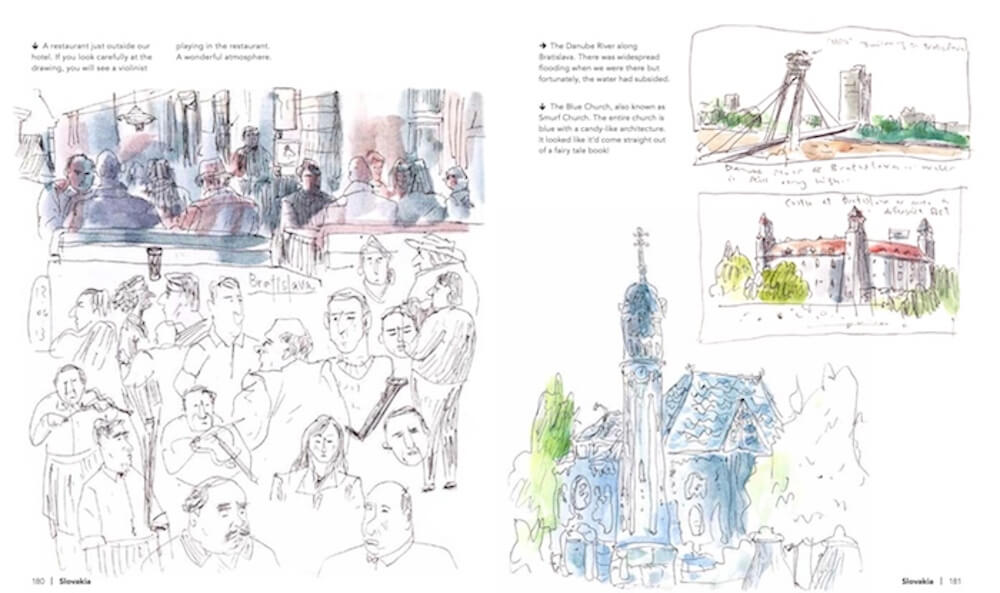 The Blue Church (or Smurf Church) in Bratislava is known for its pristine blue exterior and candy-like structure. The city is also home to 'botels' – big boats that have been converted into hotels.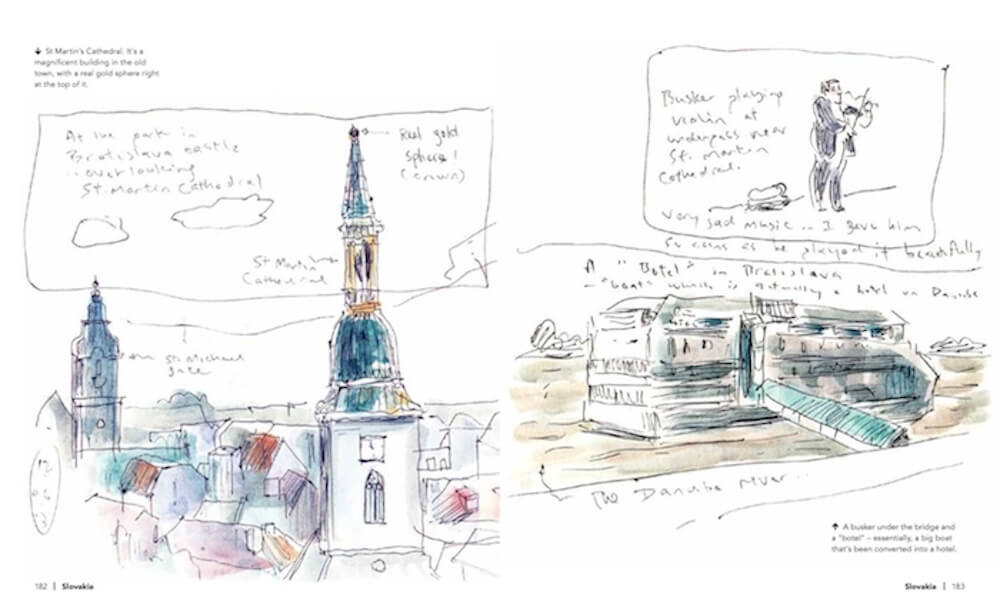 Czech Republic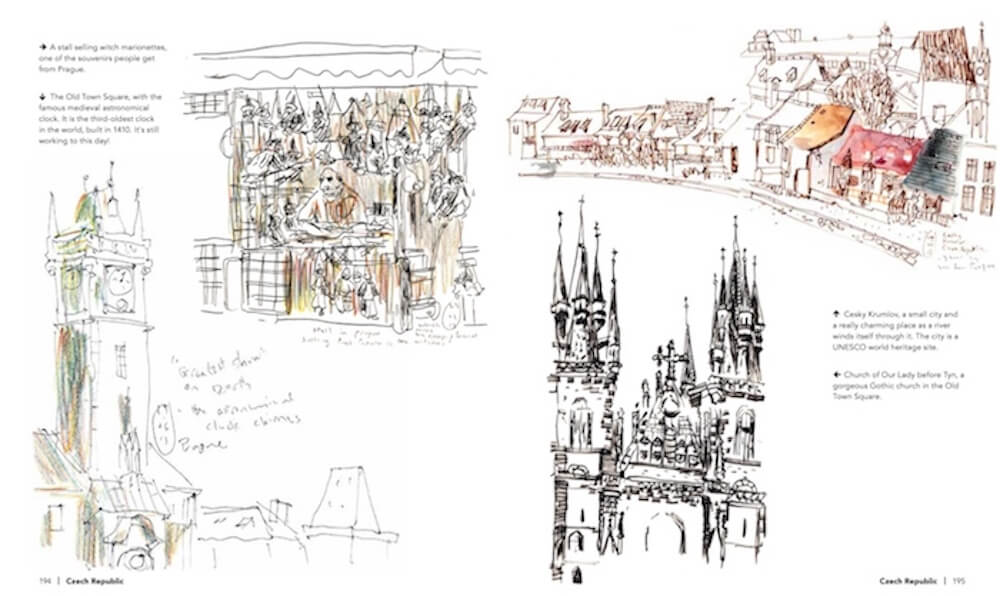 Prague and Cesky Krumlov, two of Czech Republic's most popular travel destinations.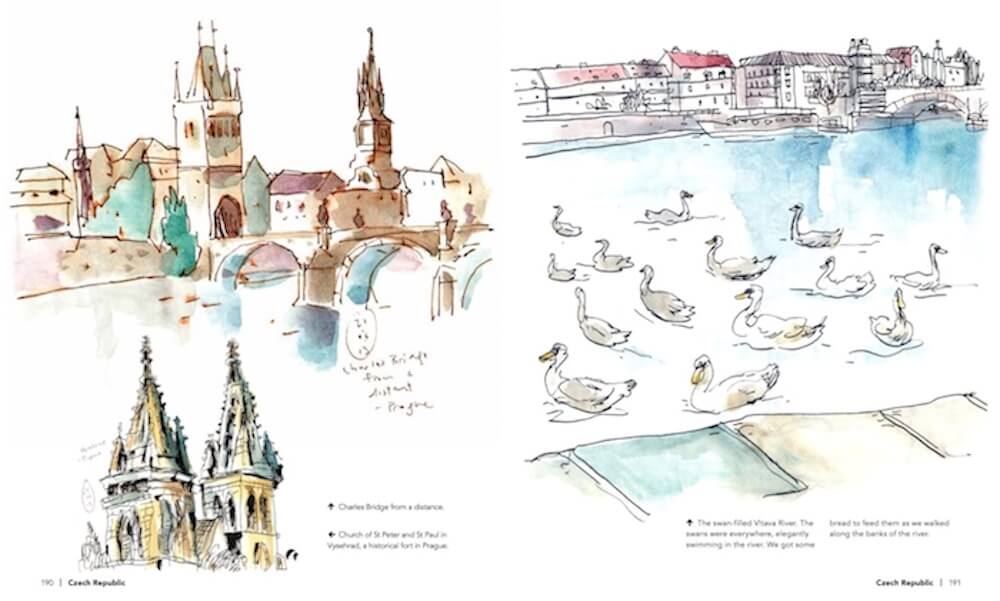 Feeding bread to the swans in Prague's Vltava River.
Germany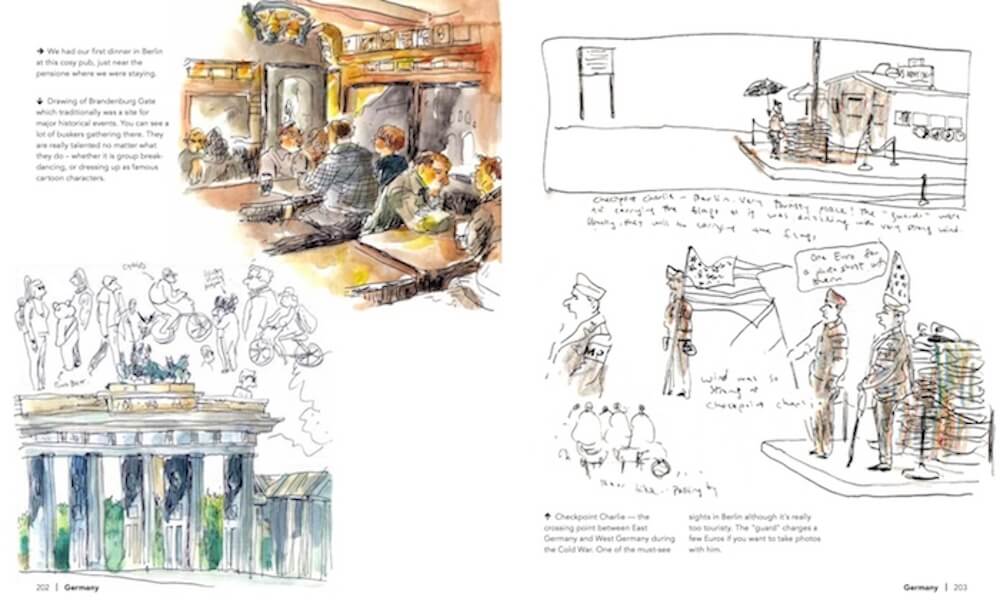 Some of the must-see sights in Berlin: The Brandenburg Gate and Checkpoint Charlie.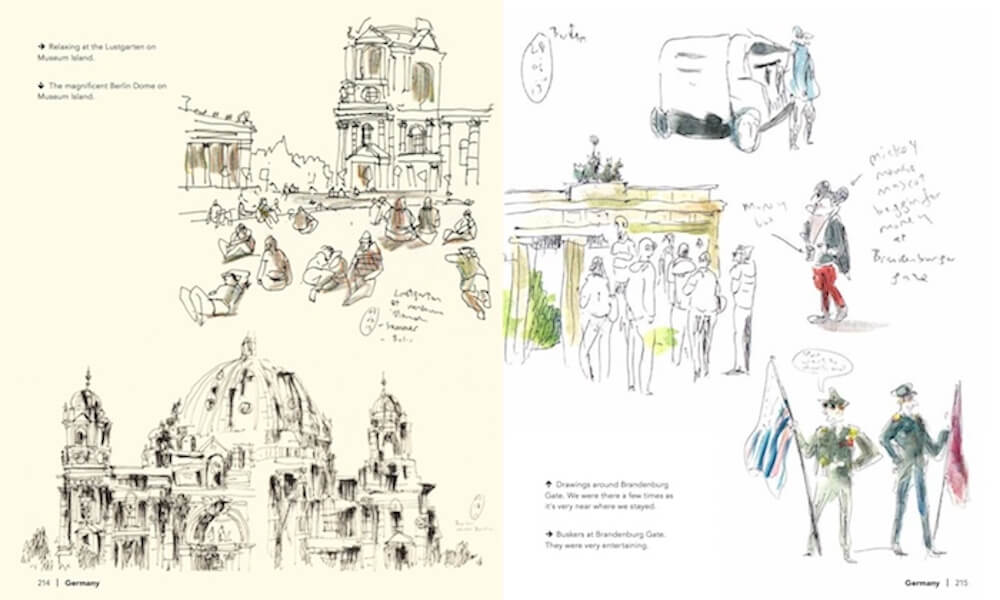 Relaxing at the Lustgarten in front of the Berlin Dome on Museum Island.
Denmark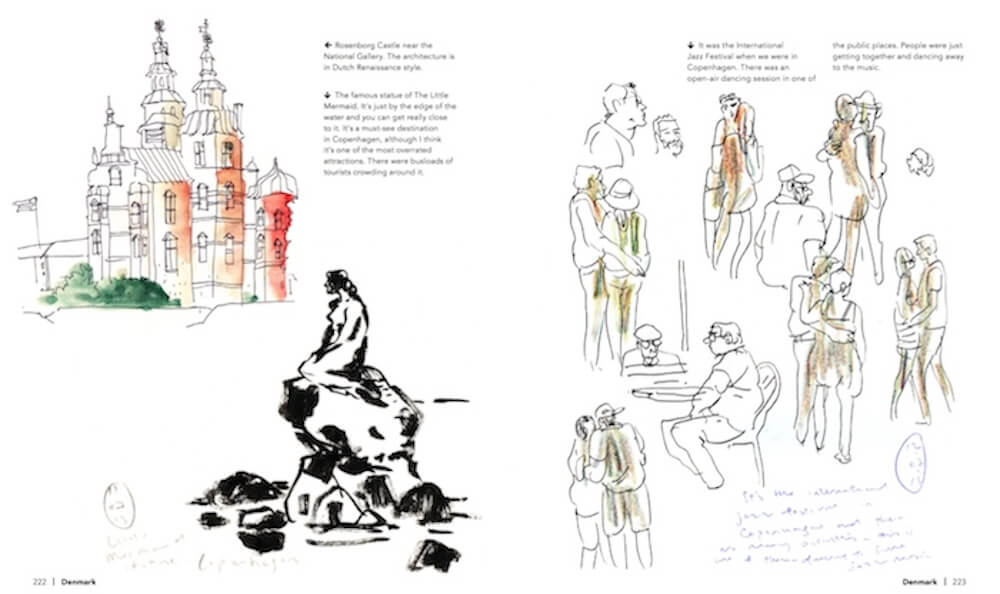 The famous (albeit overrated, as lamented by James) statue of the Little Mermaid in Copenhagen.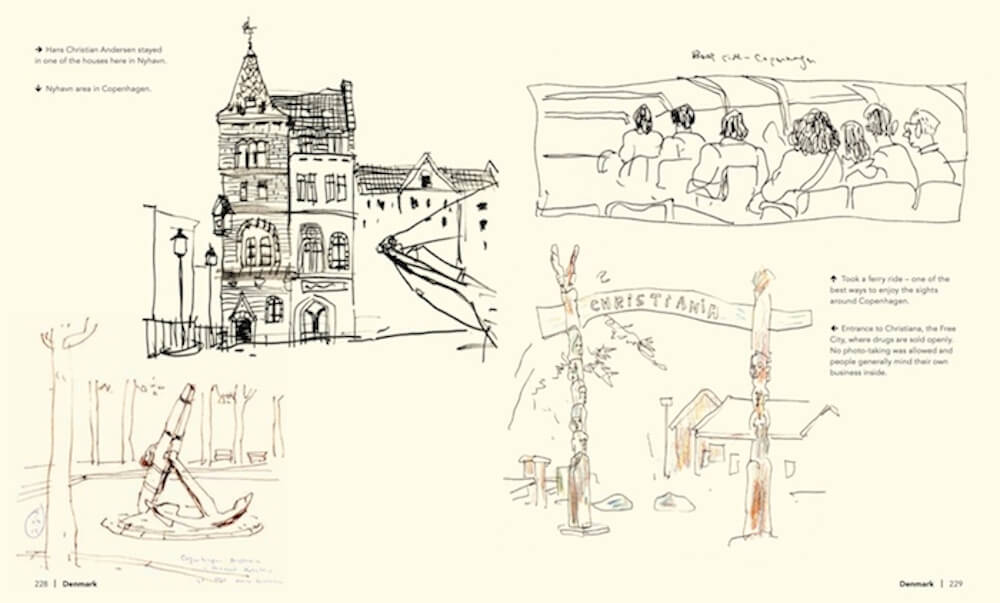 Venturing inside Christiania, the Free City, where drugs are sold openly.
Poland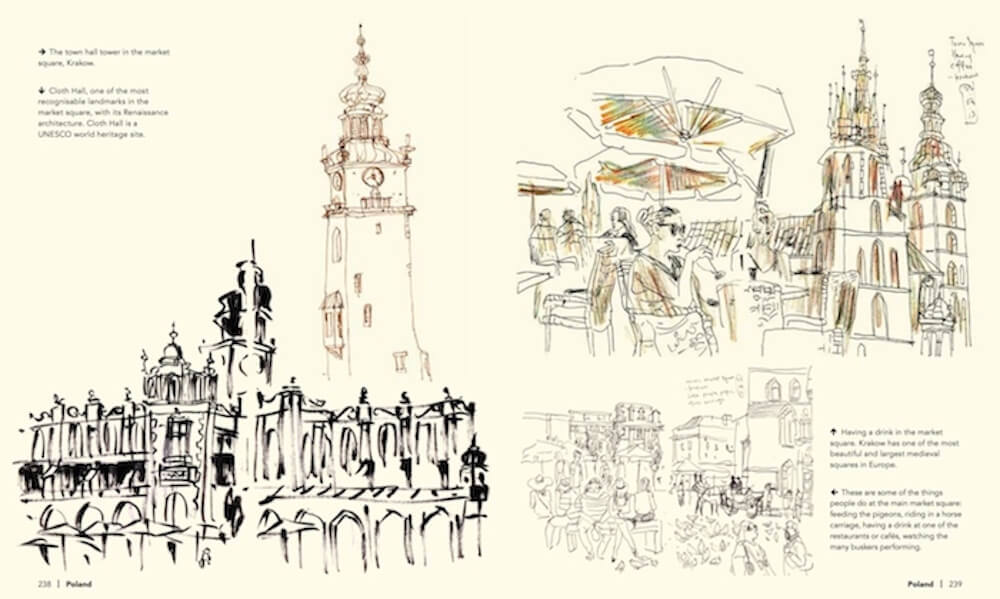 At Krakow's market square, one of the most beautiful and largest medieval squares in Europe.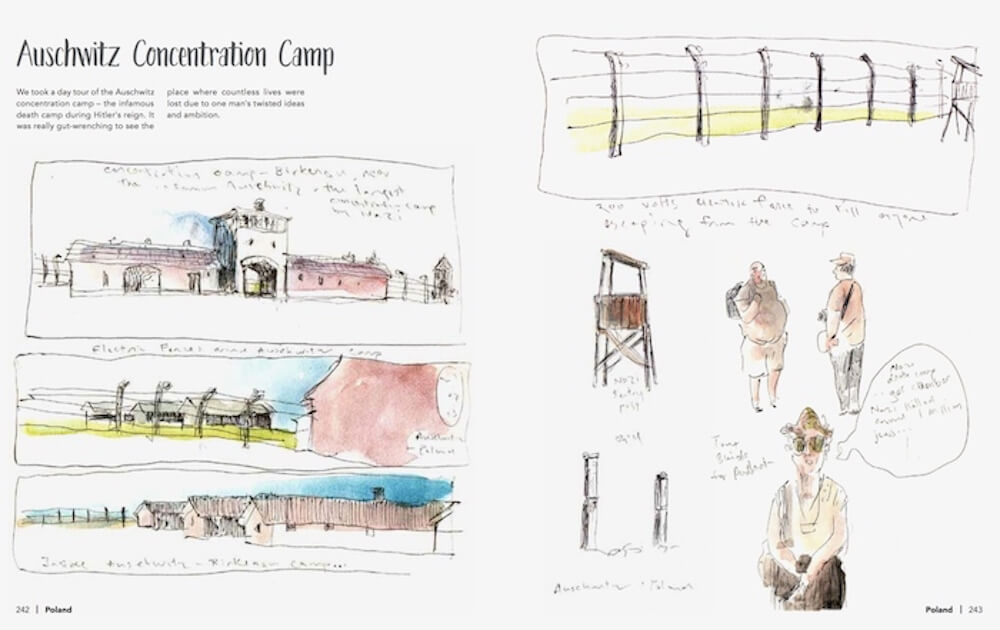 The couple took a first-hand look at Auschwitz Concentration Camp, one of the main concentration camps used in the mass genocide of Jews during World War II.
Thailand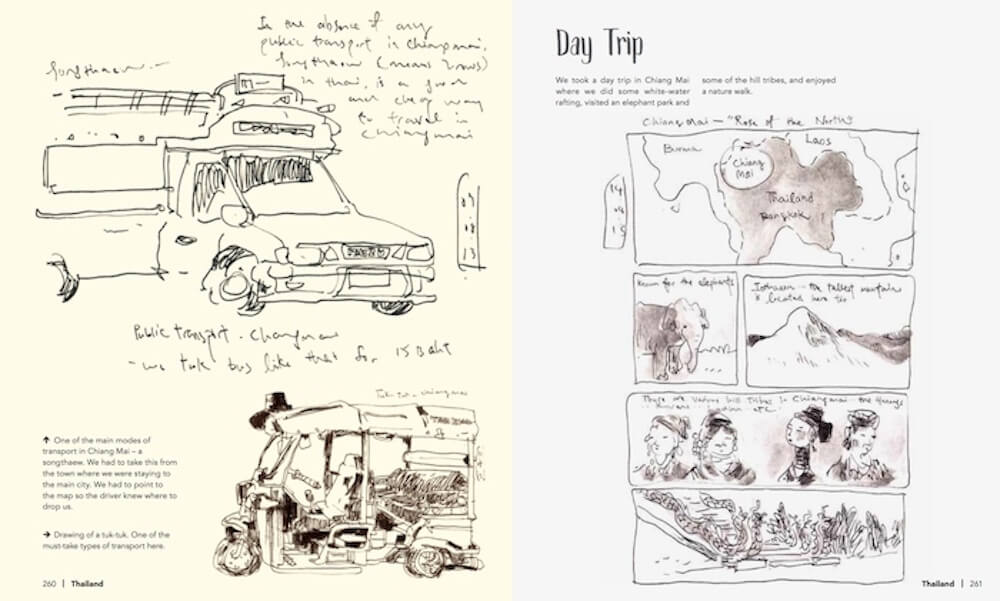 The tuk-tuk, one of Thailand's main modes of transport.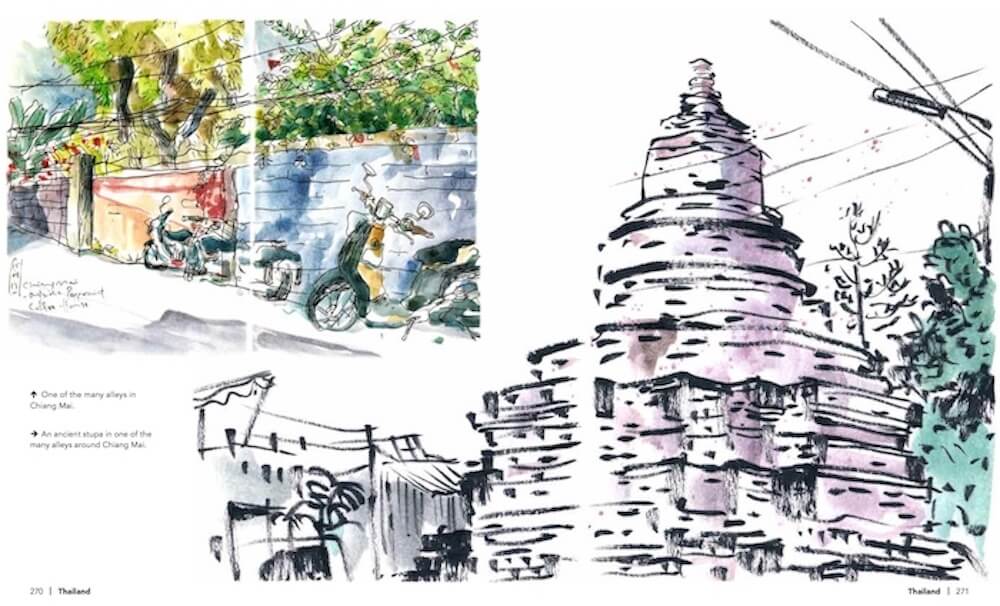 One of the many alleys in Chiang Mai.
Alas, all good things must come to an end, and the couple's incredible journey came to a close in Thailand, where they flew back to Singapore from. Truly an adventure to behold; excuse us while we live vicariously through James' beautiful sketches.
James mentioned the possibility of embarking on another similar escapade when they hit 50, so stay tuned! For more of James' art, visit his blog, where he regularly uploads his sketches, digital paintings, and more.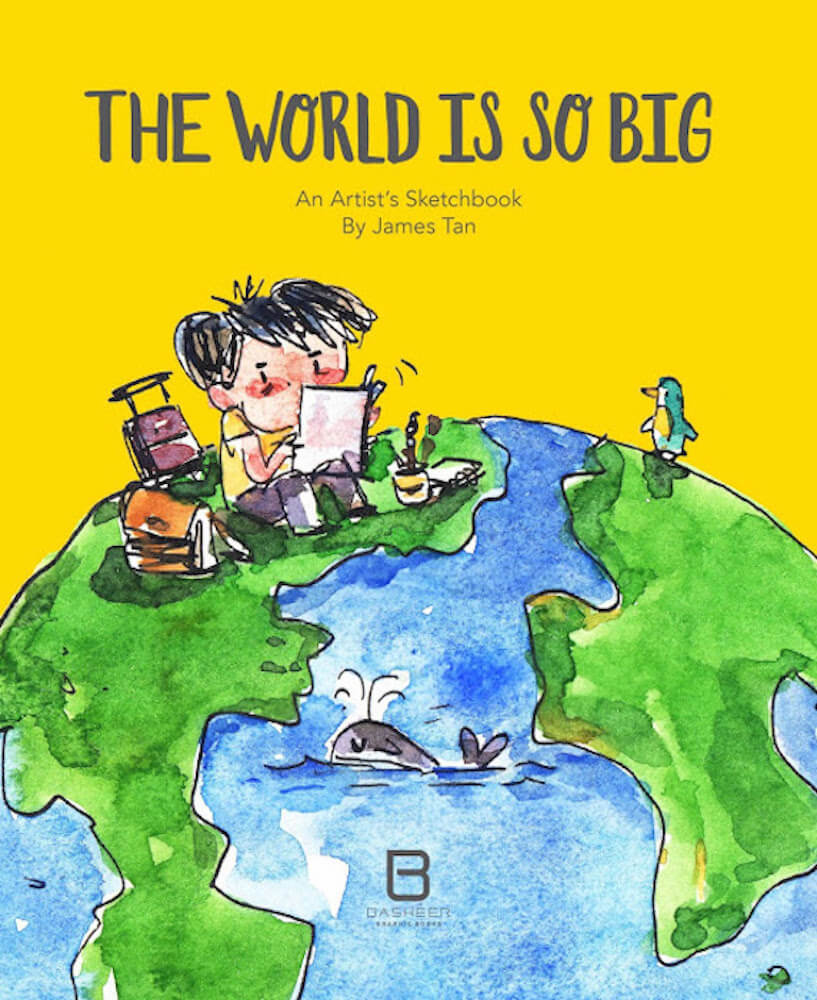 The sketches featured in this article are a selection from James' book, "The World is So Big".