Off The Beaten Road Destinations for a Long Weekend Getaway
First published on TripZilla.

Move over, Bangkok, Bali or Hong Kong. How many umpteen times have we seen the same-old tired pictures of the same-old tired places pop up on our Instagram feed? Don't you think it's about time for a change?
We vote yes! We say it's time for you to pack your bags and go to any of these 10 places that people don't normally swarm to once a long weekend comes along. Are you ready for an adventure way off the beaten road?
1. Sri Lanka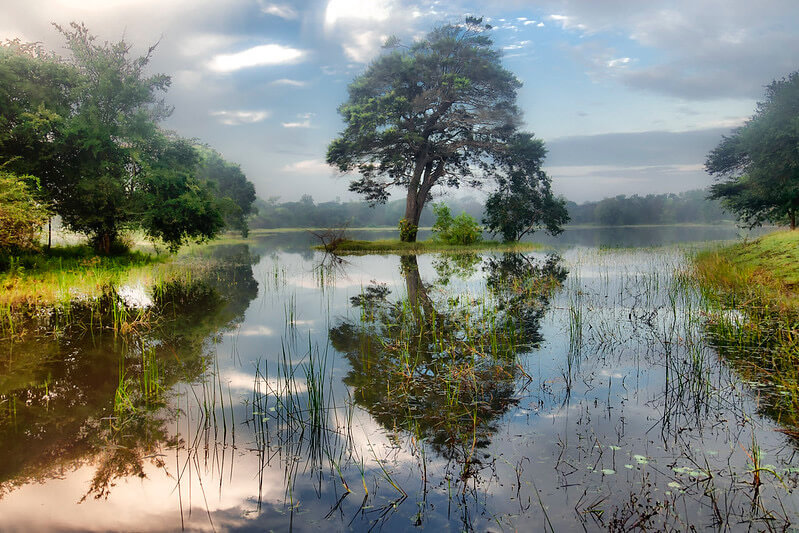 Image credit: Bernd Thaller
Sri Lanka is, for lack of a better word, downright fascinating. There's just something about the country that seems so hopelessly exotic, dangling promises of intrigue, mystery and wonder. The country is home to eight UNESCO World Heritage sites – a true testament to its rich heritage and history. Go hunting for wildlife on safari at its extensive national parks, grab a pina colada at its white sandy beaches or embark on romantic walks to cascading waterfalls. Sri Lanka is, indeed, a hidden gem simply hiding in plain sight.
2. Surabaya, Indonesia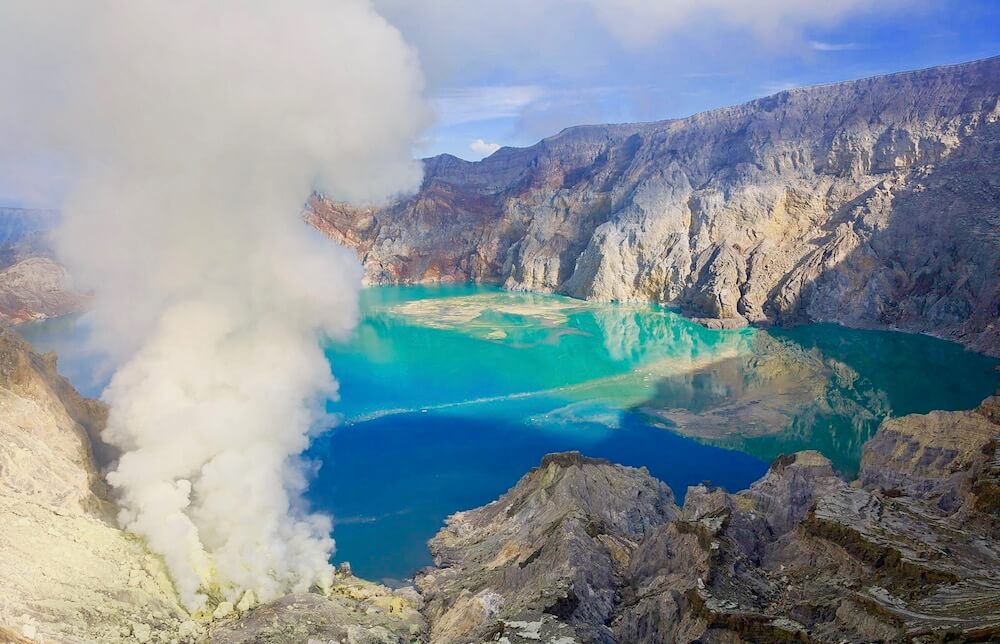 Image credit: © CEphoto, Uwe Aranas / CC-BY-SA-3.0
Surabaya is the gateway for Mount Bromo and Ljen Crater, two famous Java volcanoes worth a visit. Ljen crater is best-known for its turquoise-coloured crater lake, as well as the stunning electric-blue flames emitted after nightfall. As if such spectacular natural sights aren't enough to give you that extra push, you can even go horse-riding or have an ATV adventure at the base of Mount Bromo.
3. Oslob, Philippines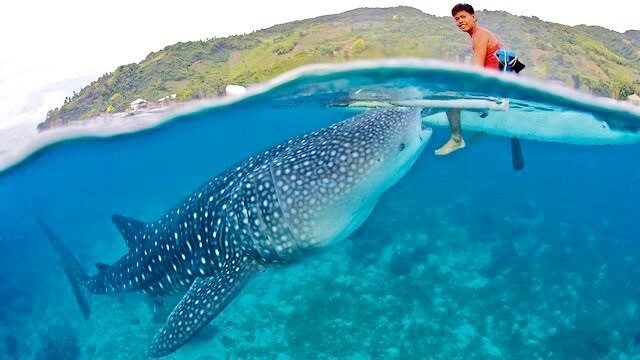 Image credit: Janey
Ever wanted to swim with whale sharks? At Oslob in Cebu, you're able to enjoy a refreshing swim with one (or many!) of these majestic giants. The whale shark is the largest fish in the world and grows up to 12 metres long! Despite its size, the whale shark is an exceedingly gentle giant. Get up close for an once-in-a-lifetime photo opportunity. Do take special care to abide by tour operators' guidelines and bask in this amazing experience that definitely deserves a spot on your #bucketlist.
4. Bandar, Brunei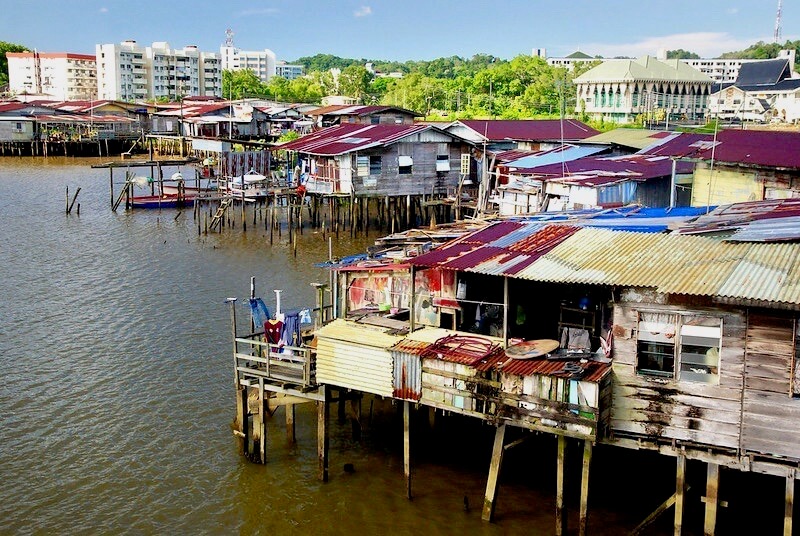 Image credit: Bernard Spragg, NZ
Brunei is a country much shrouded in mystery – what exactly is there to do in Brunei? Besides stunning mosques with golden domes with artificial lagoons, open-air markets, river safaris and enchanting waterfronts, Bandar (Brunei) is home to a cluster of stilt villages known as Kampong Ayer. Known colloquially as the "Venice of the East", the village is home to approximately 10% of the country's population. Get to the village via a water taxi and marvel at the largest water settlement in the world!
5. Luang Prabang, Laos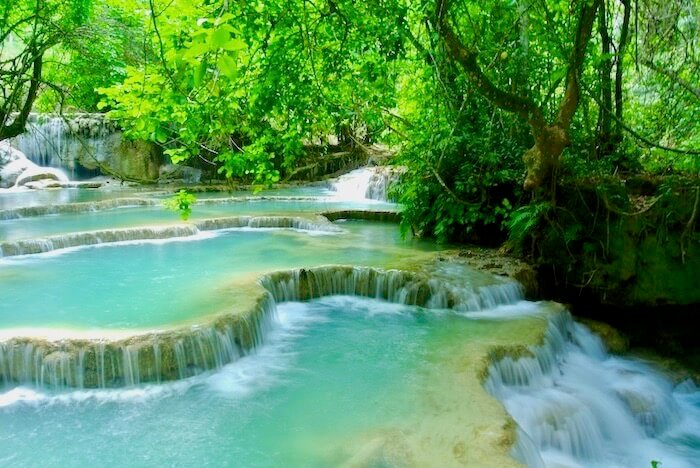 Laos has a stealthy yet steady way of creeping into the heart of every traveller who sets foot on its shores. Luang Prabang is home to the stunning Kuangsi Waterfalls and the spectacular Pak Ou Caves. The nearby Elephant Village even lets you get up and close to the humble beasts, and try your hand at washing or riding the elephants. Luang Prabang is located at the confluence of the Nam Khan and Mekong Rivers, and enjoys picturesque views in every direction. Top off your nights by going bargain hunting at the night market – a one-stop treasure souvenir treasure trove for all your friends and family back home.
6. Hat Yai, Thailand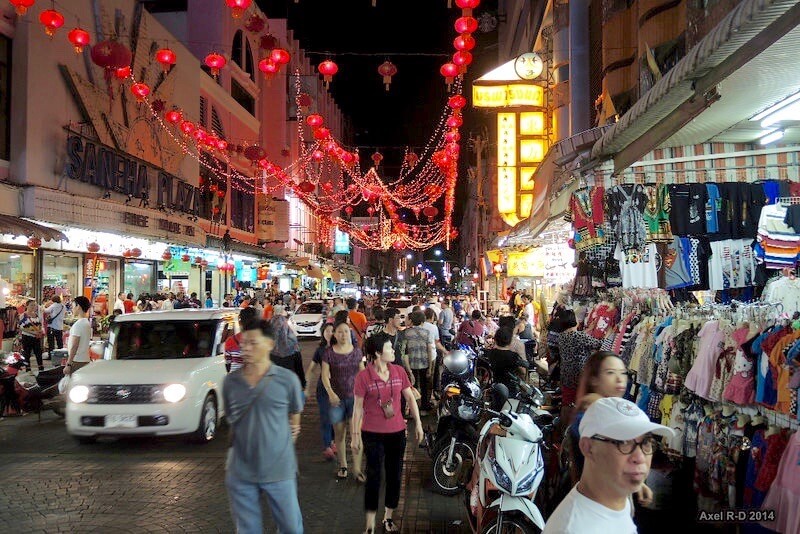 Image credit: Axel Drainville
So everyone's heard about Bangkok or Phuket… But what about Hat Yai? Despite being hopelessly overshadowed, Hat Yai is every bit as fantastic as its other Thai counterparts. In true Thai style, be prepared to be overwhelmed with an onslaught of food, sounds, smells and a twirling kaleidoscope of colours. Street food are aplenty, so are bargain wares that get cheaper by the minute. As if shopping on land isn't enough, venture to Khlong Hae floating market for some action on the water. Don't forget to get the quintessential Thai massage while you're there!
7. Kuching, Borneo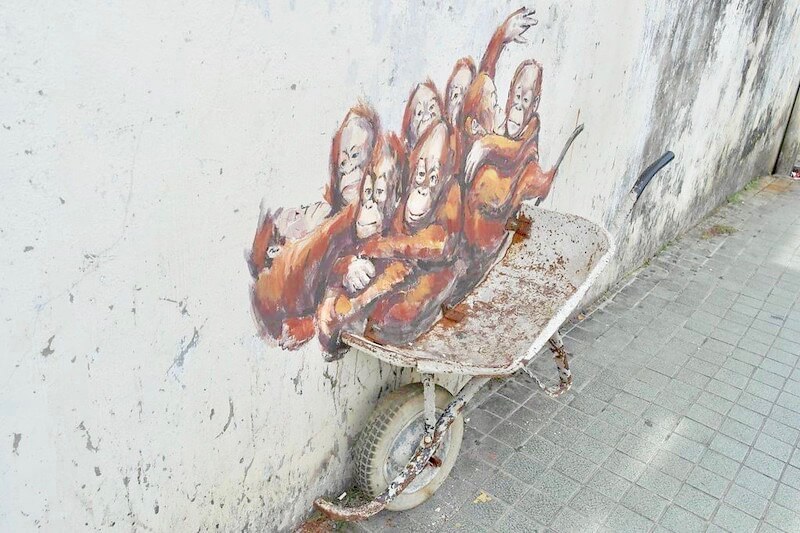 Image credit: Thomas Wanhoff

In Kuching, surprises greet you at every turn. Despite being known as a sleepy town, its' walls are adorned with adorable orang-utan themed murals that are worth hunting down. Kuching is also located in close proximity to various national parks, such as the Kubah National Park and the Semenggoh Orang-Utan Sanctuary. Indeed, one of the best things to do in Kuching would be to arm yourself with sunglasses and a pair of sturdy shoes, and wander aimlessly around the town for an entire afternoon!
8. Koh Rong Island, Cambodia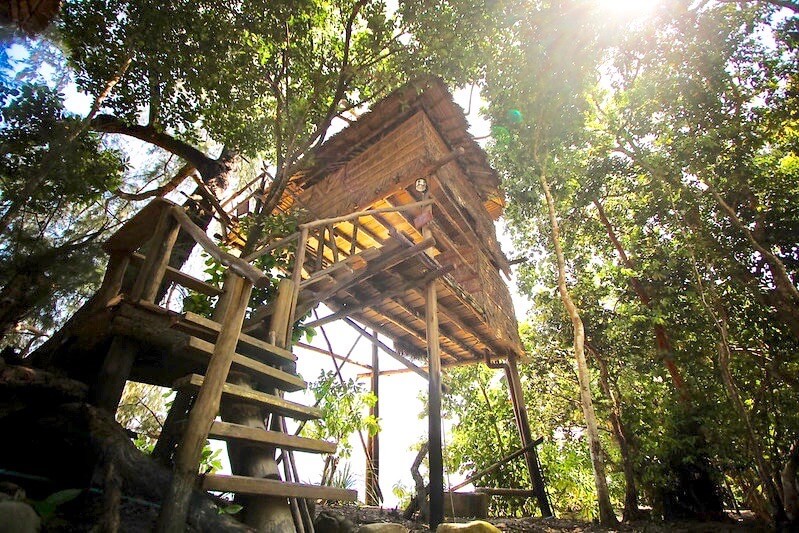 Image credit: Aaron Bradford
Channel your inner Tarzan and stay in a treehouse right here on Koh Rong Island in Cambodia. Live six metres above ground amidst lush verdant greenery, with the beach right at your doorstep. Think serenity, beauty and romance ­– these treehouse bungalows have got it all. Enjoy pristine unspoilt beaches and immerse yourself into the heart of one of the world's best tropical playgrounds. Go swimming, snorkelling, trekking or simply enjoy the blissful feeling of doing nothing. 
9. Port Dickson, Malaysia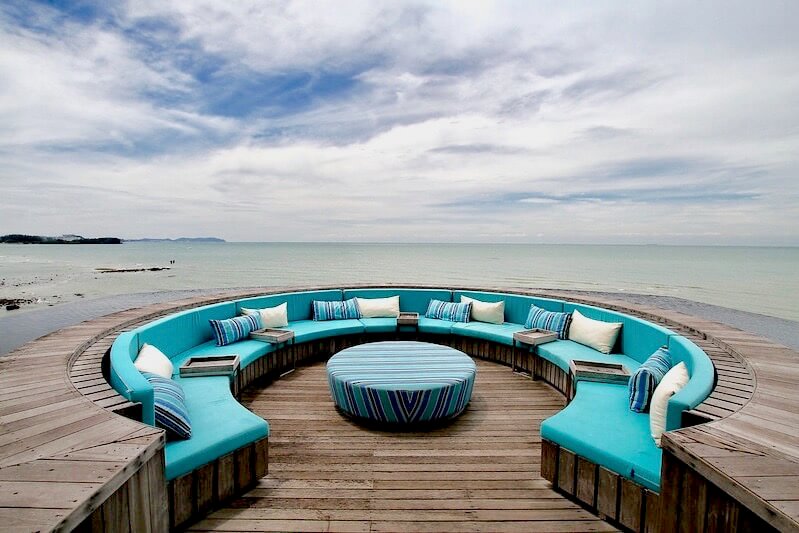 Image credit: Phalinn Ooi
Listen up parents, this is for you! Port Dickson is known to be extremely family friendly, appealing to both adults and children alike. Grab the chance to stay in a water chalet at the Avillion Port Dickson, where you can fall asleep to the sound of crashing waves. There's no need to worry that your kids will get bored – the Avillion boasts a butterfly patch, an orchid enclosure, three swimming pools with a water slide, family movie screenings, and even a petting zoo. 
10. Inle Lake, Myanmar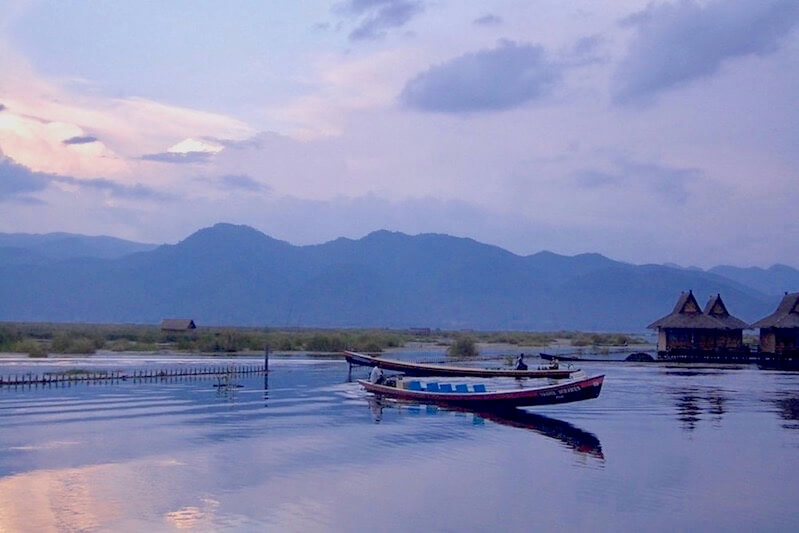 Image credit: Marc Veraat
The Inle Lake isnt' just any lake - this lake shimmers in the sun, and exudes a feeling so idyllic that the word 'zen' doesn't even begin to describe it. Even though it's a lake, it's far from boring and there are countless things you can do! Take a scenic boat ride, take on a lotus silk workshop, go canoeing in an old-school wooden canoe or watch the fishermen hard at work. Relax in the hot springs at the west side of the lake or indulge in some wine tasting at Inle Lake's vineyard restaurant. Pamper yourself, you deserve it!
So what do you say? Do you dare to be different and venture to any of these lesser-known places?