Travel Essentials Under SGD10 to Buy From Miniso
First published on TripZilla.

You might have heard that a "fake" Uniqlo has come to town. What? A fake Uniqlo…? Indeed, Miniso's brand logo looks very much like Uniqlo, leading many to speculate that Miniso was an imitation brand of sorts, a mimic lusting after Uniqlo's success.

However, critics beware! Miniso is very much so a Japanese lifestyle brand, offering quality goods at attractive prices. It is the result of a collaboration between chief designer, Miyake Jyunya; and chinese entrepreneur, Ye Guofu – a union of Japanese and Chinese ideals that seems to have proven to work. The brand has stores all over the world, with its headquarters situated in Tokyo. Two stores have been opened at Plaza Singapura and Harbourfront Centre, and have enjoyed significant traffic ever since.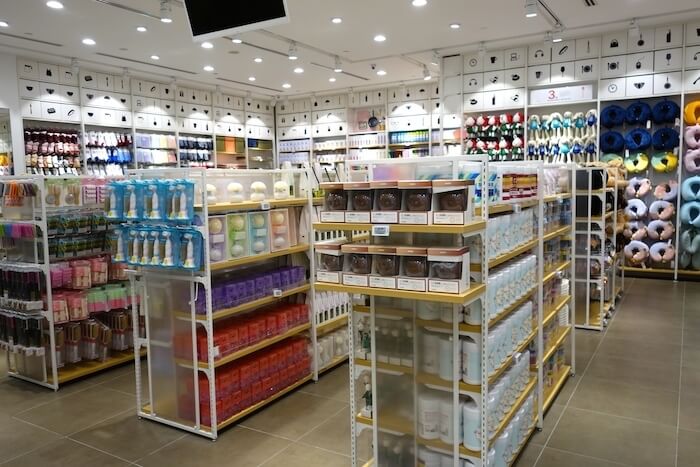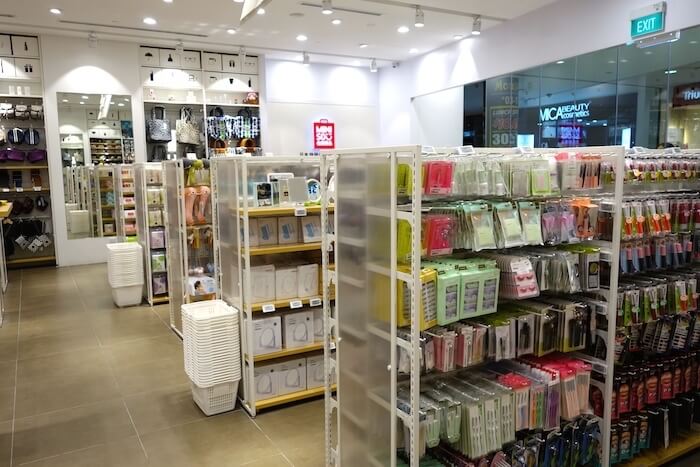 The shop has an immaculate interior, with neat rows and easy-to-navigate space. Stocks are continually renewed, with new items periodically added to the store.
What's good to buy from this new shop, you may ask? Here are 20 things you can find at Miniso that are perfect for your travel needs!
1. Neck pillows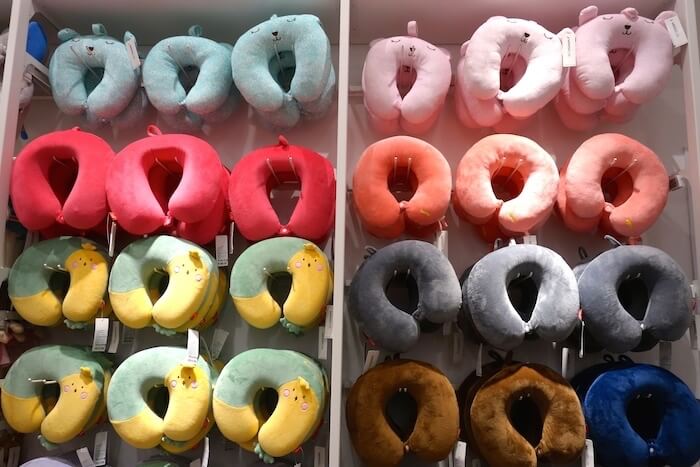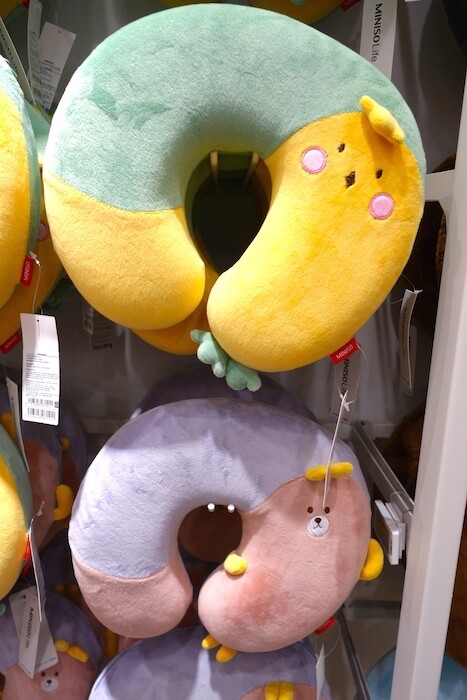 Say goodbye to waking up with a throbbing ache in your neck and hello to blissful sleep on the plane, on trains or in cars…. Basically everywhere! The neck pillows come in a variety of designs, even some cute animal ones that are sure to please the little ones.
2. Eye mask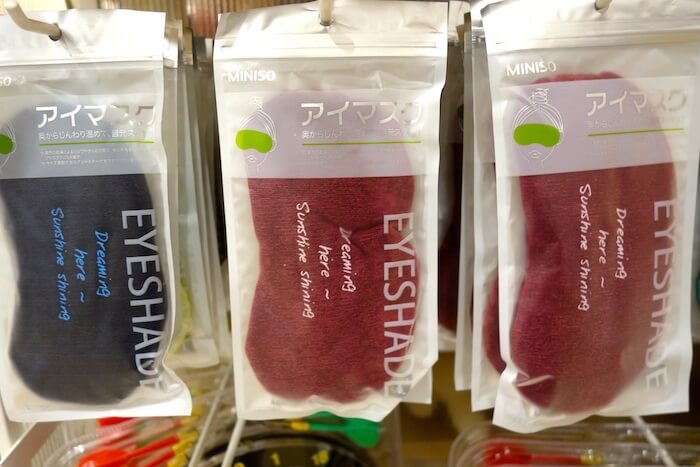 Ensure you have undisturbed sleep with an eye mask that blocks out all surrounding light. Sweet dreams!
3. Innerwear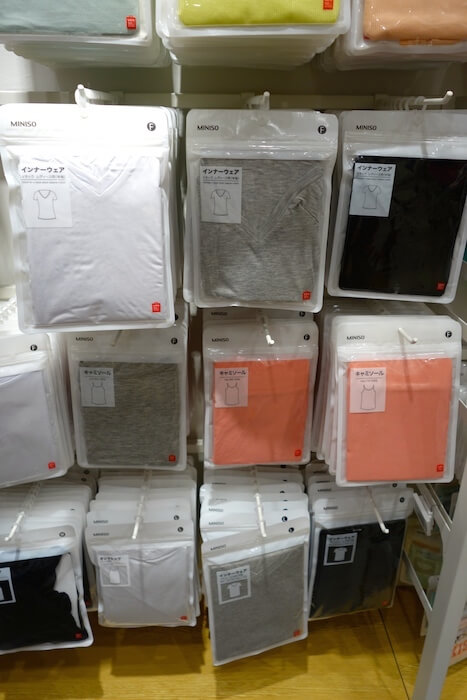 Innerwear is a godsend in chilly countries – they fit snugly against your body for that extra dosage of warmth.
4. Socks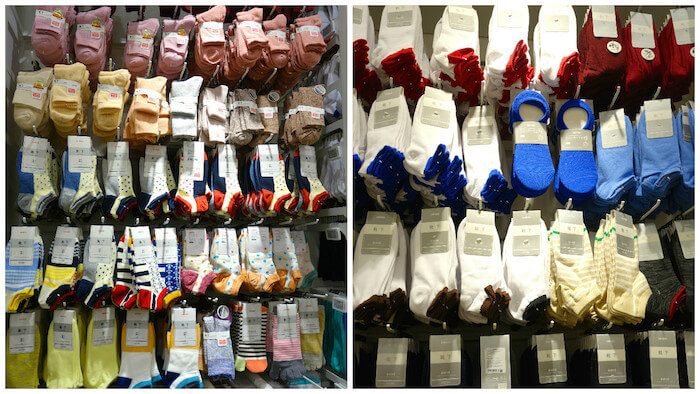 Socks – a quintessential item for every overseas trip. Choose between short and long ones, and be spoilt for choice with the plethora of colours.
5. Hand cream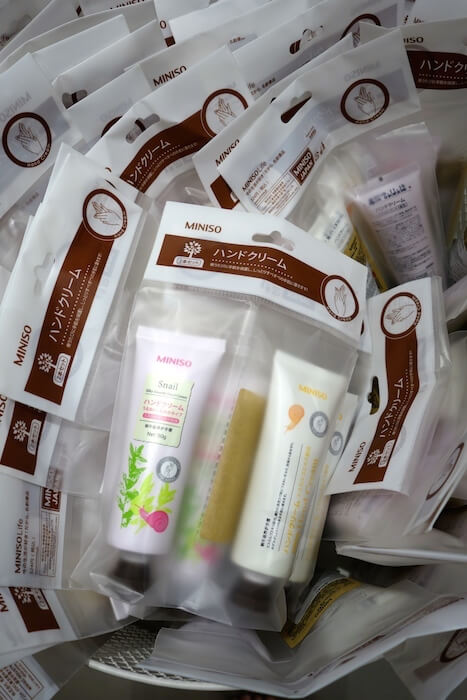 The hand cream comes in small convenient sizes, perfect to bring around whilst overseas. Simply pop one in your bag, and squeeze some out whenever you want. 
6. Moisturiser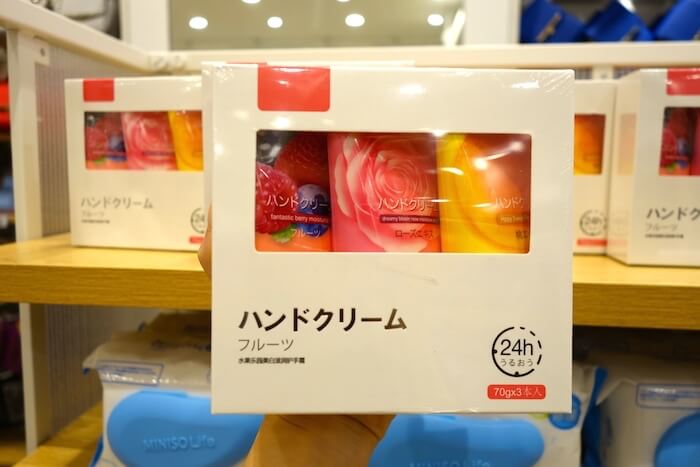 Cold weather always makes skin crack, be in on your hands, your face, your arms, or even your legs. Eliminate the pain by applying generous amounts of moisturiser every day. 
7. Earbuds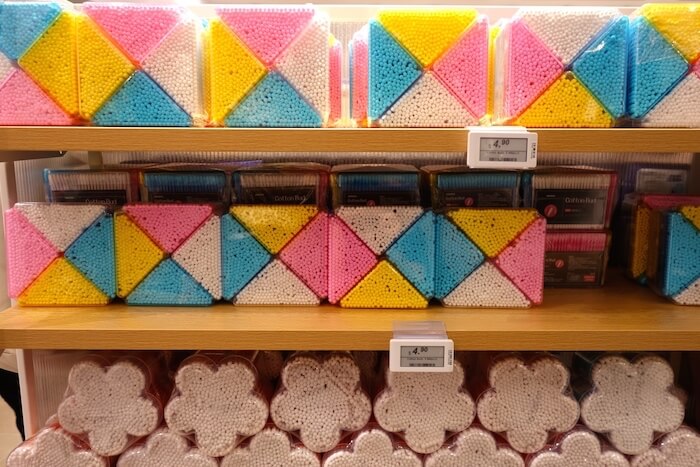 Who doesn't need earbuds? Stock up on the big containers for future use, or simply buy travel-sized containers for easy travel.
8. Wet tissues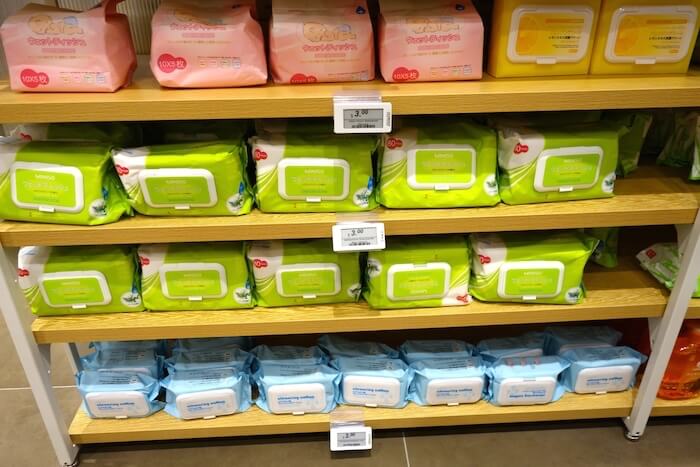 Wet tissues are always handy to have around! Next time you spill something on your shirt or touch something dirty, just whip a wet tissue out and voila! As good as new.
9. Dental flossers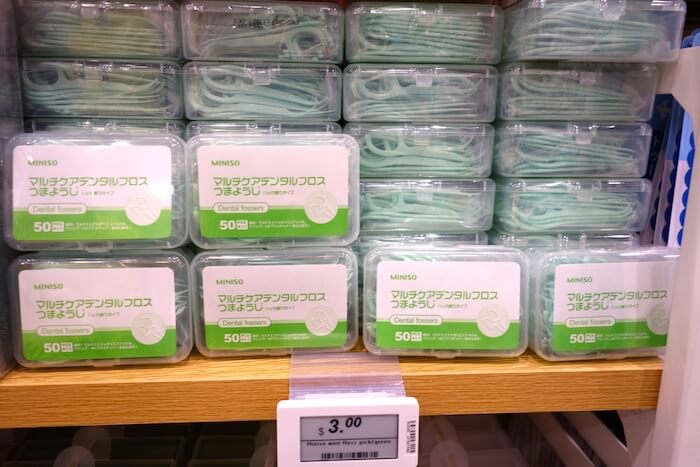 This might look different from the usual dental floss you are used to seeing in Watsons or Guardian, but they work even better! Get a better grip with the protruding handle, and ensure that your teeth are sparkly clean and food-free!
10. Hair curlers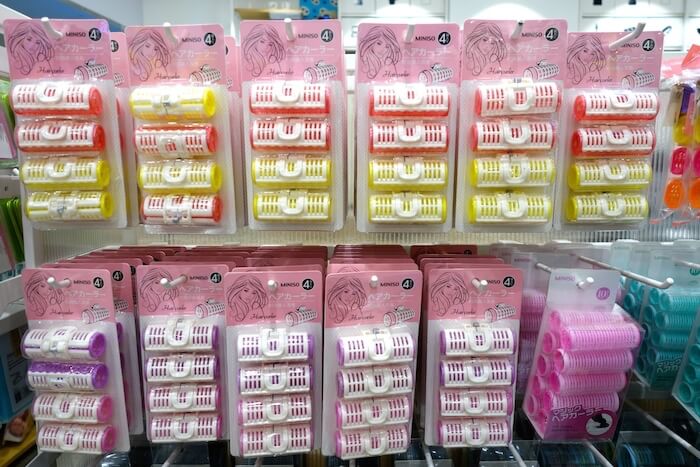 Keep your hair curly and bouncy with these hair curlers, and look your best in all your travel photos.
11. Pocket mirrors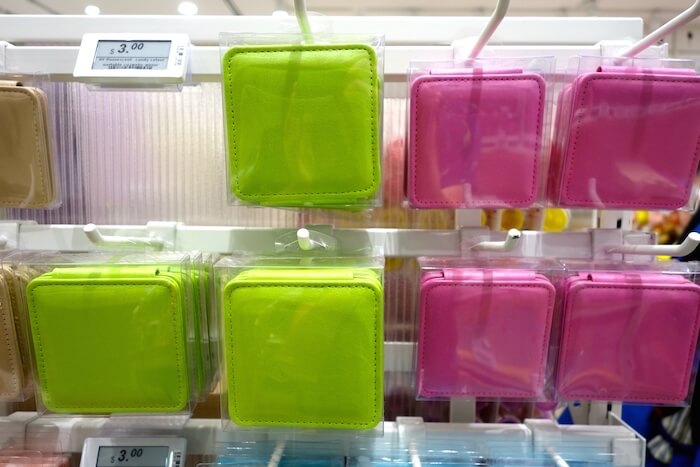 Use these pocket mirrors to make sure your hair isn't out of place or ensure that there's no sauce on your chin. The mirrors are small and compact as well, perfect for travelling!
12. Sewing kit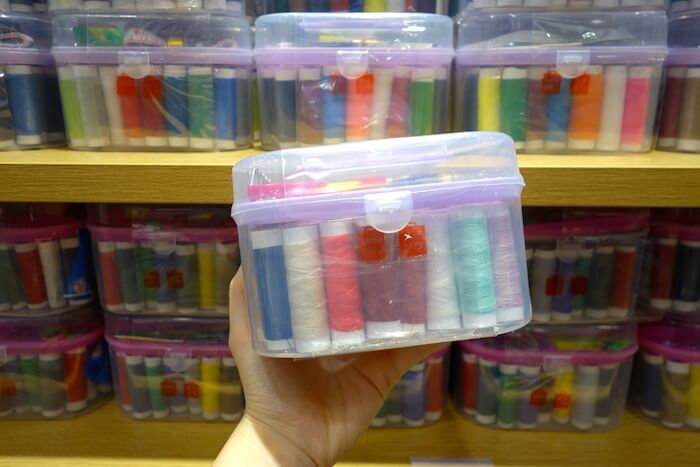 Prevent any clothing mishaps by having a sewing kit handy whenever you venture overseas! Choose from a variety of thread colours to match your clothes.
13. Nail clippers
Invest in a small pair of nail clippers for overseas use. You can thank us later!
14. Mini screwdrivers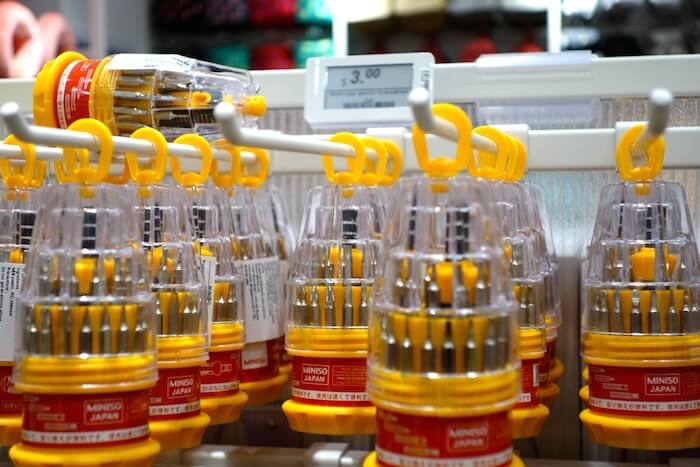 Screwdrivers may not be the first thing that spring to mind for a packing list, but you never know when these may come in handy. Get a mini-sized container of mini screwdrivers for the next time you need to be Mr Fix-It!
15. Batteries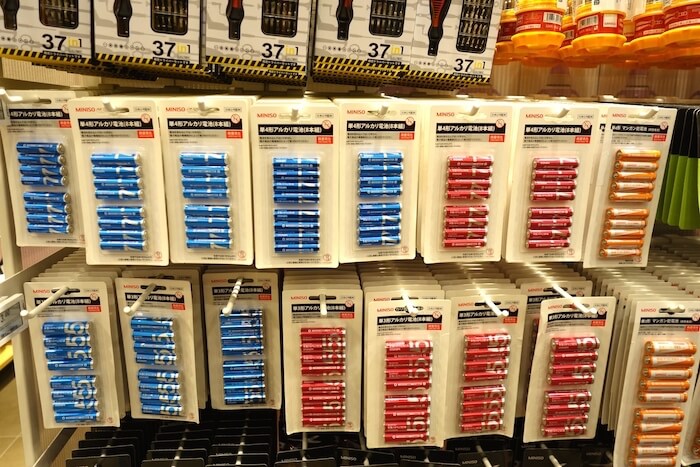 Always, always, always remember to bring extra batteries.
16. Jack knives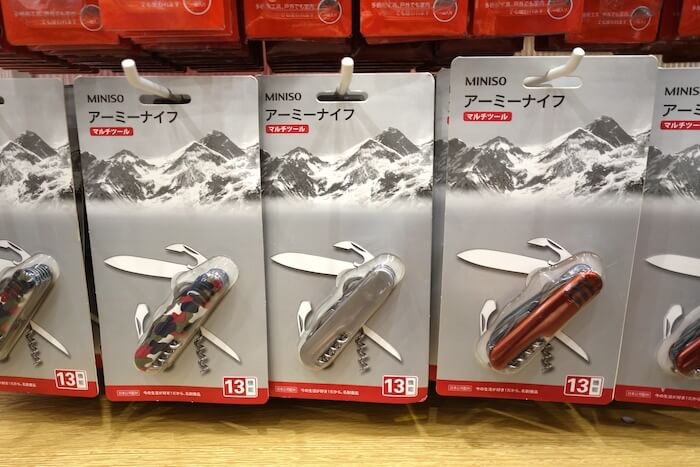 A corkscrew and pocket knife in one! Use it to open wine bottles or to cut the tags off your newly purchased clothes.
17. Travel containers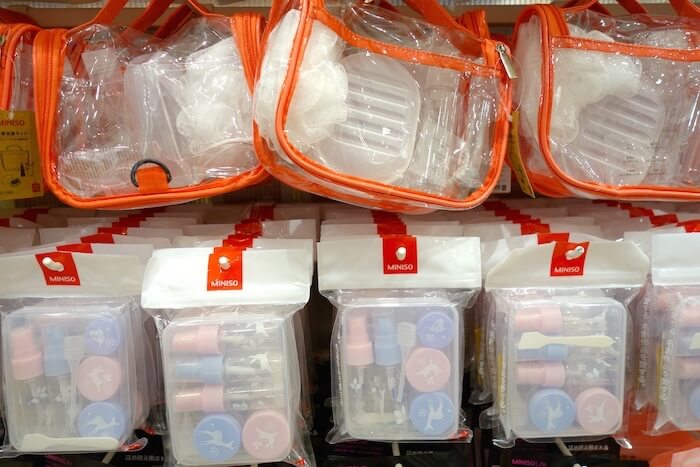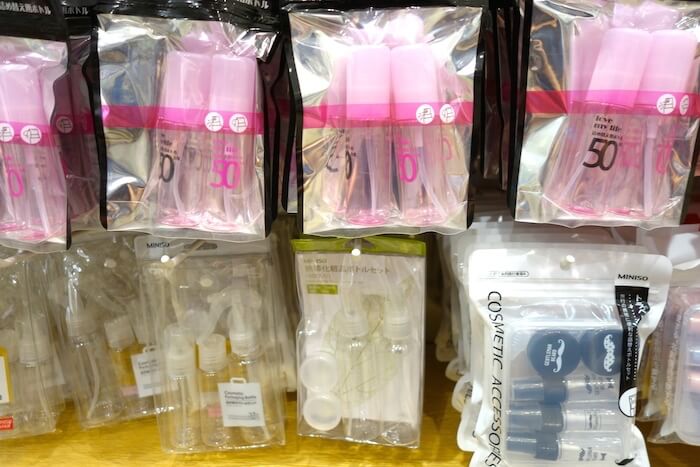 Miniso stocks a large variety of travel containers that fit your every need! The containers are small, don't take up much space, and have different designs that appeal to both men and women alike.
18. Travel Notebooks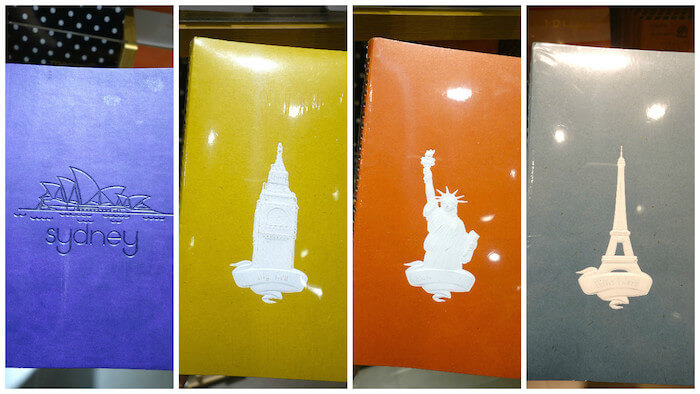 Check out Miniso's colourful travel notebooks that are slim, light, and designed according to destination. Sydney, London, New York, or Paris anyone?
19. Travel pouches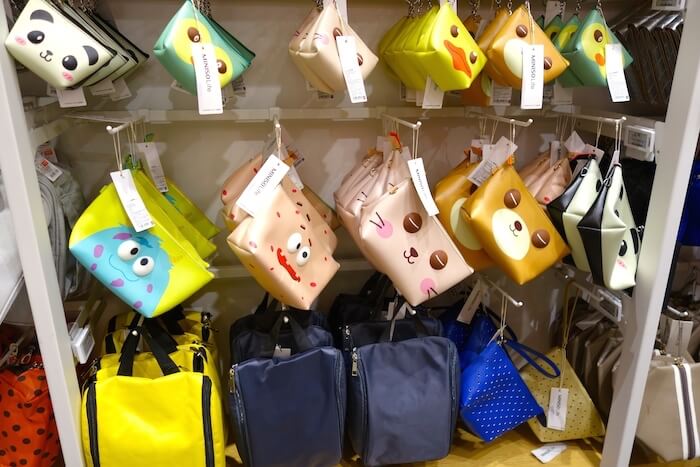 Whether for hairbrushes, toiletries, cosmetics or travel adaptors, these travel pouches are a handy storage tool to compartmentalise your items. Choose from any of these kawaii (Japanese for 'cute') designs and you'll never have a messy suitcase ever again.
20. Shoe bags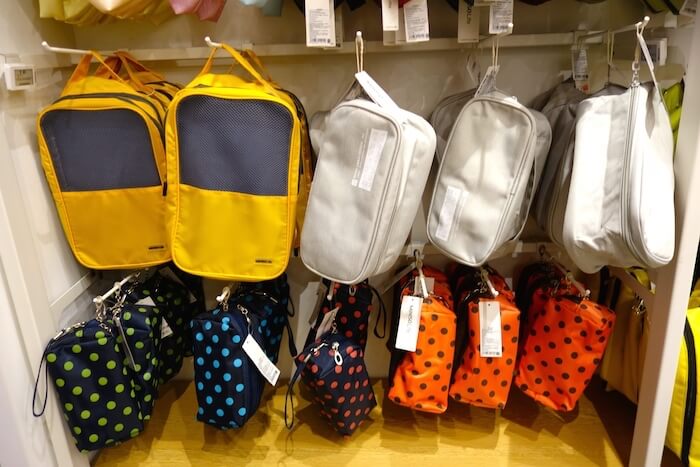 Planning to hit the gym after full days of shopping and eating overseas? These shoe bags are a nifty way of storing your shoes.
So here they are, 20 must-buy travel essentials you definitely have to get. Next time you go on any trip overseas, be sure to visit Miniso first for all your travel needs!