Experience a Traditional Night at The Boma Restaurant, South Africa
A night of feasting, dancing, fun and laughter. What's not to like?
If you're spending a night at Victoria Falls, the town located on the Zimbabwean side of the mighty falls, don't make any dinner plans. Instead, make a booking for the Boma Restaurant, a theatrical restaurant that's fun for all ages!
Read: Visiting the Victoria Falls in South Africa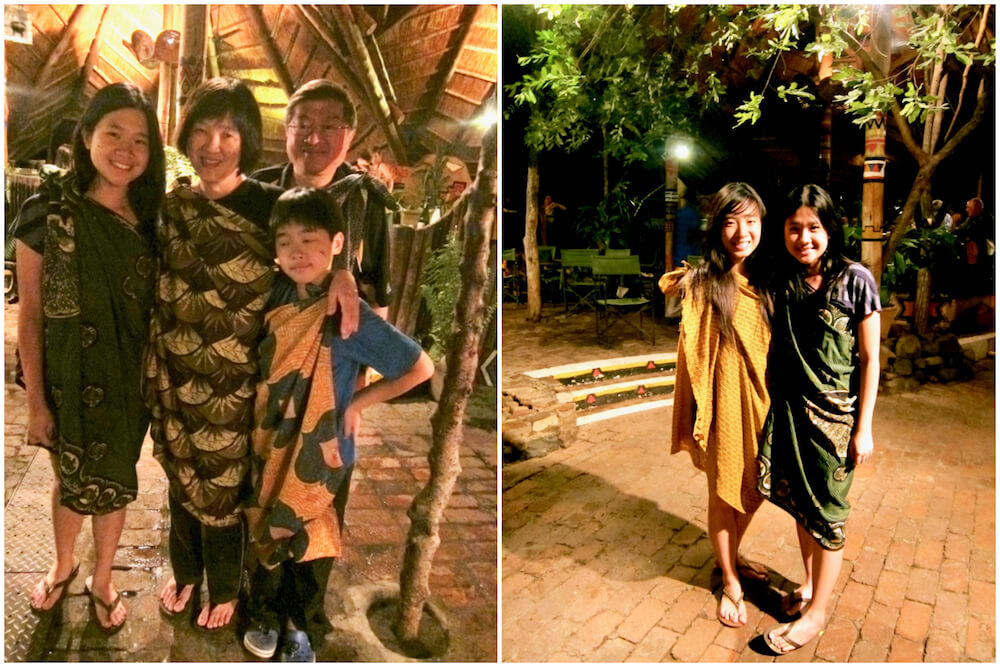 Every step of the Boma experience has been carefully thought out. Upon arrival, you'll be welcomed with a traditional greeting in the local languages of Shona and Ndebele. You'll also be dressed in Chitenges, traditional African robes that come in a variety of prints.
If you wish, you can also opt to have your face painted – females are adorned with dots on their cheeks to symbolise the beauty of African women, whilst males are given dramatic strips to resemble the warrior qualities of African men.
Before dinner, you'll be also invited to participate in a hand washing ceremony. Take your pick from a range of traditional beer and tidbits, sit back and relax. The fun is about to begin!
The food is served as part of a multi-course meal set-up; first, waiters will deliver platters of appetisers to your table. We had the chance to sample smoked crocodile tail and peppered impala – which we spotted during our river cruise safari earlier in the day.
Read: Going on a River Cruise Safari Along the Chobe River, South Africa
Next, you'll be spoilt for choice with an extensive buffet, including a salad bar as well as the soup of the day. The highlight is the selection of meats from the cookhouse and campfire, which included various game meats such as ostrich kebabs and warthog steak!
If you wish to stick to the usual meats, different types of beef, pork and chicken dishes are also available. Besides the meats, you can also choose from a variety of Potjies, traditional 'umzingeli' hunter's stews. Fish such as the local Zambezi bream is also on offer, on top of various vegetarian dishes.
Top it off with a generous serving of peanut butter rice, spinach or Isitshwala, a thick porridge that's commonly eaten in Africa.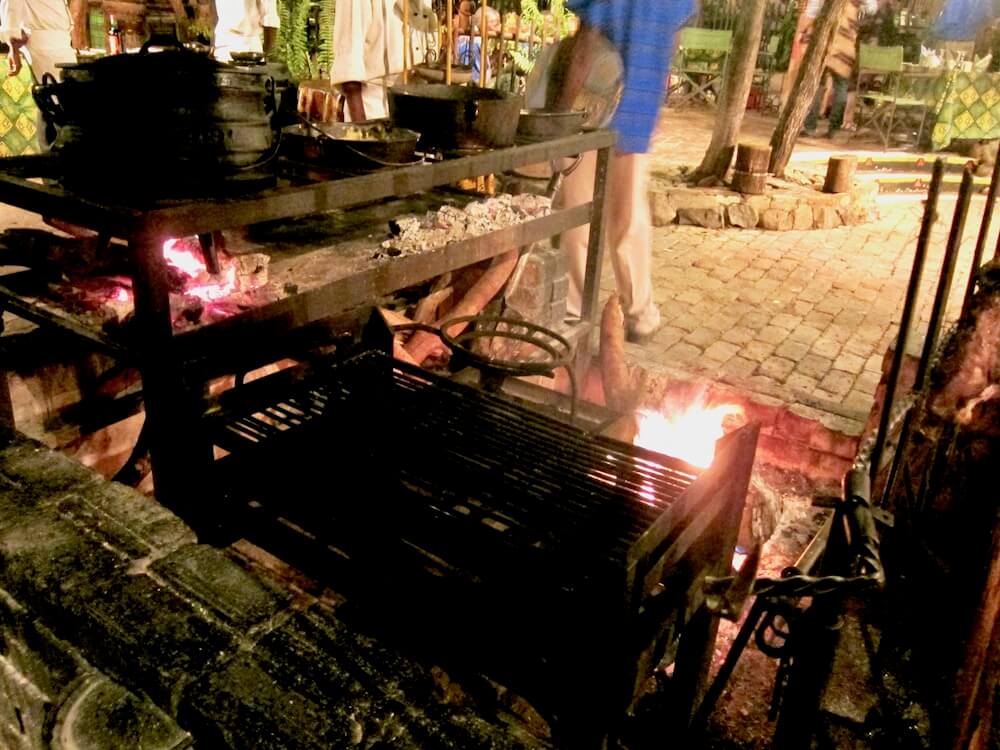 The restaurant also does a spit roast over a crackling fire every night.
For the adventurous, the restaurant also serves lightly grilled Mopani worms.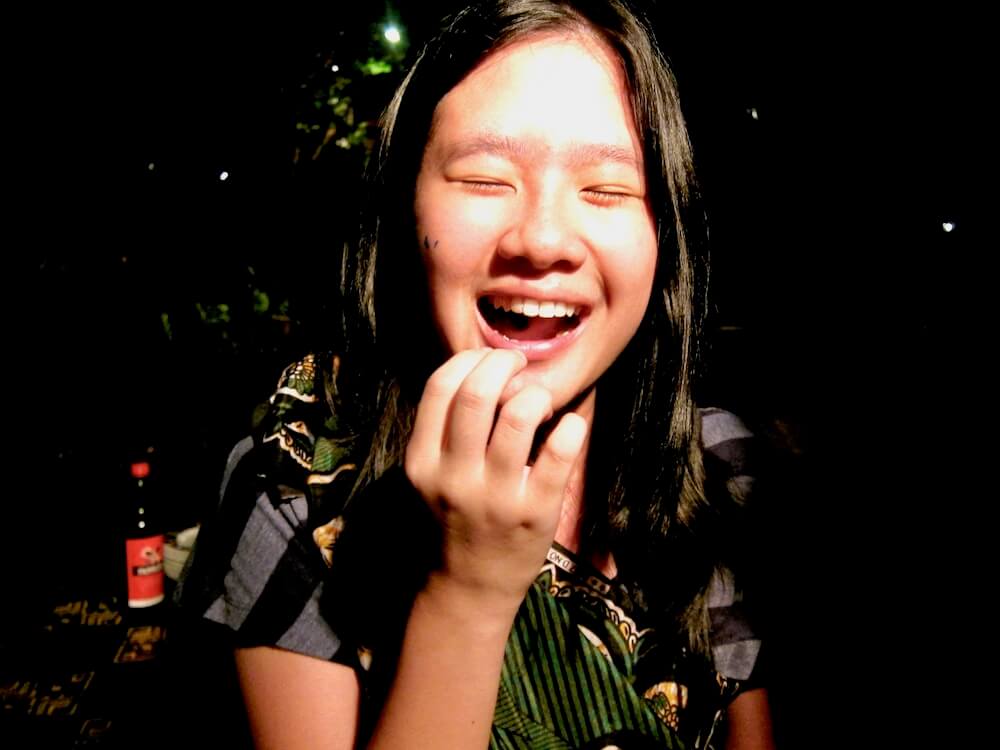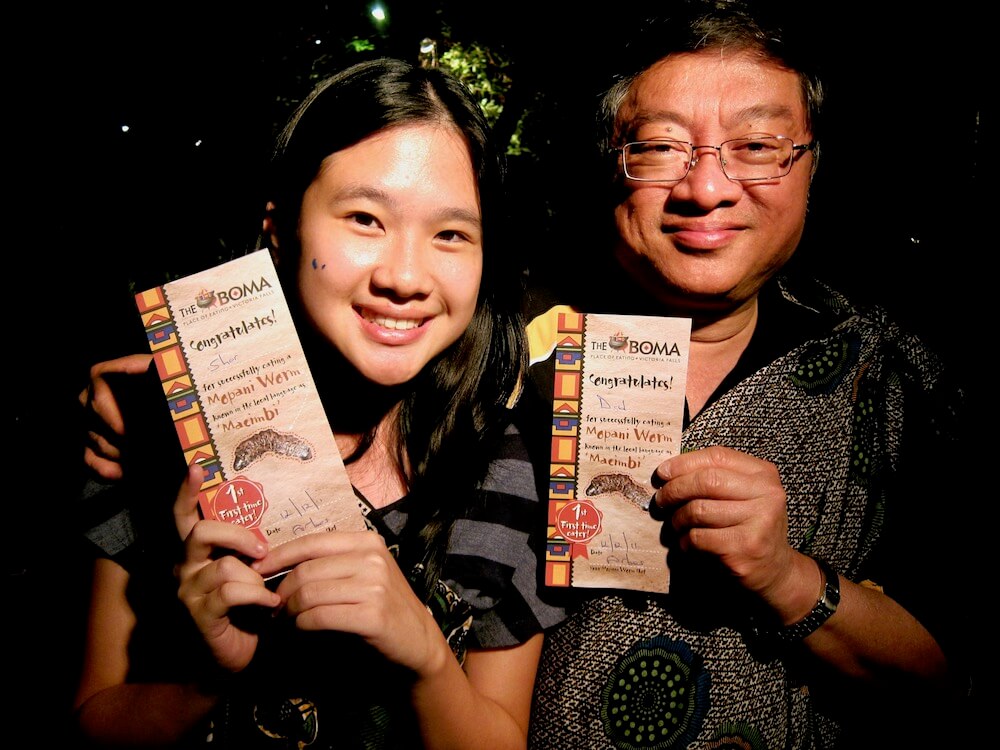 Try one if you dare! Those who succeed will be rewarded with a certificate as proof.
End off your meal with an array of desserts and the famous Zimbabwean Tanganda tea or a cup of filter coffee. Alternatively, a range of soft drinks, beer and other drinks are available as well at an extra cost.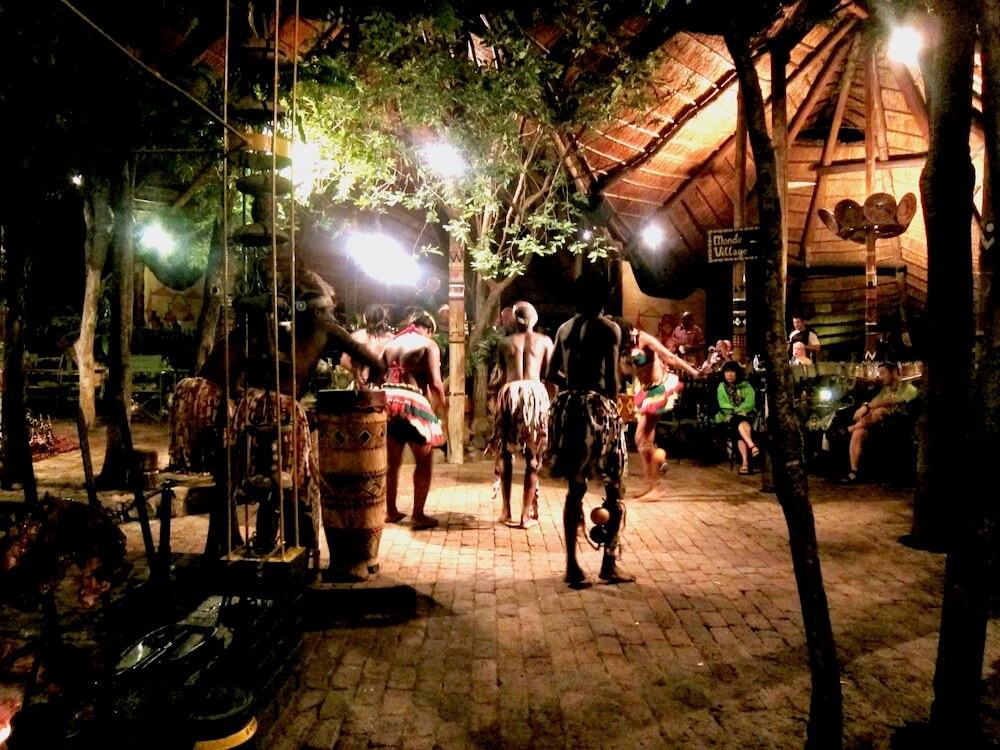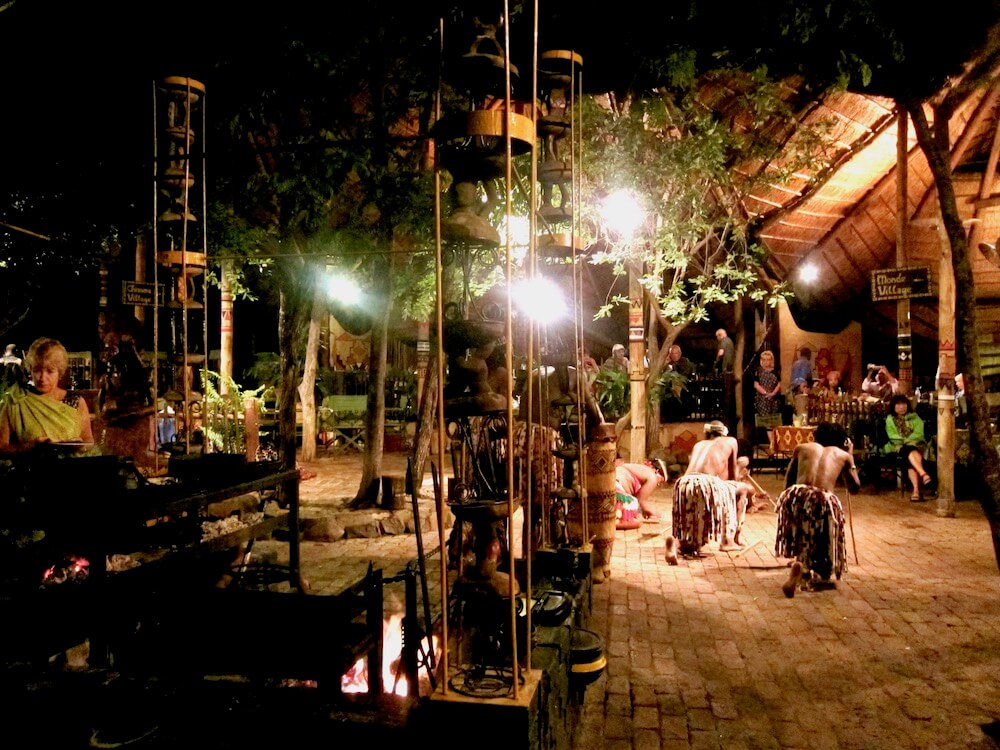 Don't be so quick to leave after dinner, however – that's when the real fun begins! Be swept up in a pulsating traditional African Amazulu drum performance, accompanied by the Amakwezi traditional singers and dancers.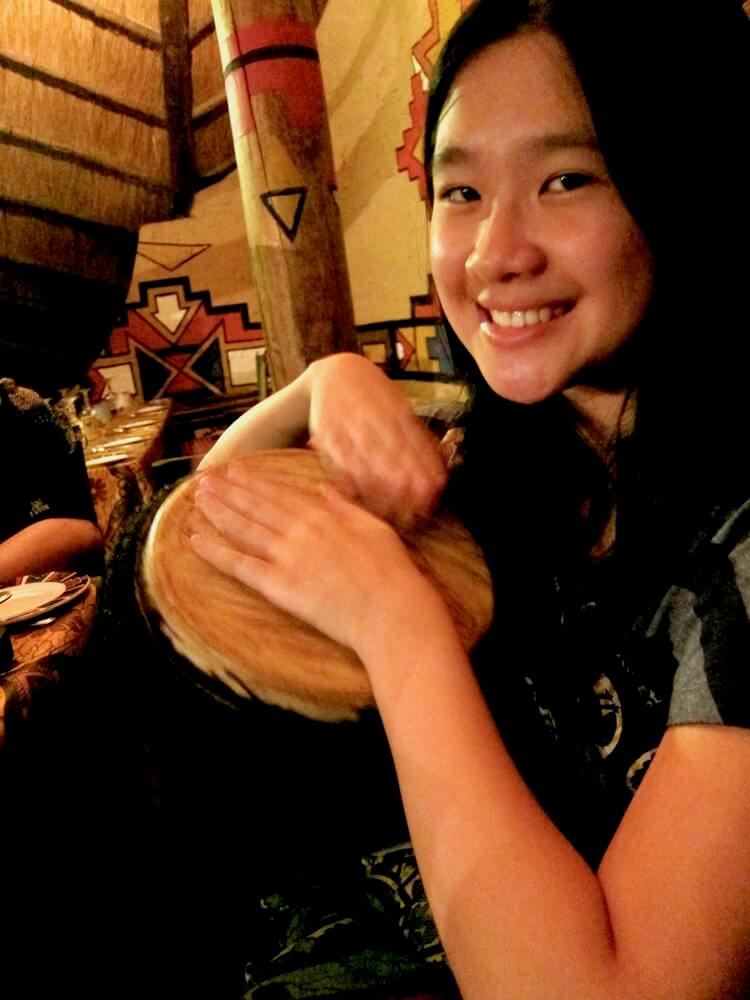 Guests will be invited to take part in the interactive performance, where they'll be given Djembe drums to groove along to the addictive beats!
After the show, be mesmerised by the restaurant's Sangoma, a traditional storyteller that will regale you with hushed stories about African folklore and culture. If you wish, you can also pay a visit to an on-site fortune teller.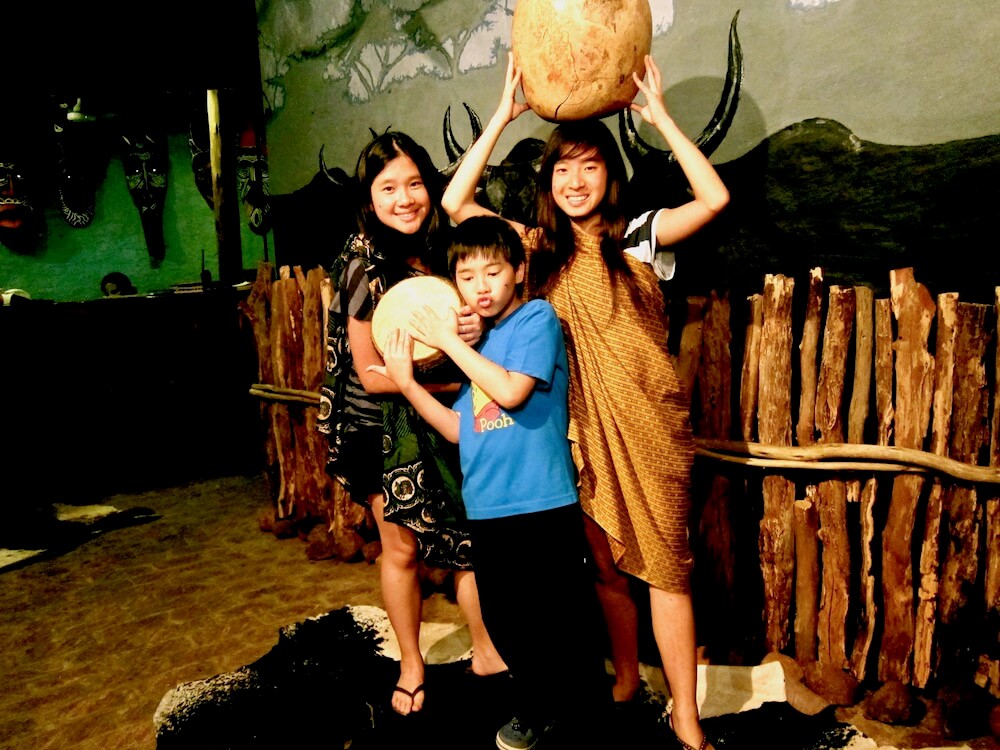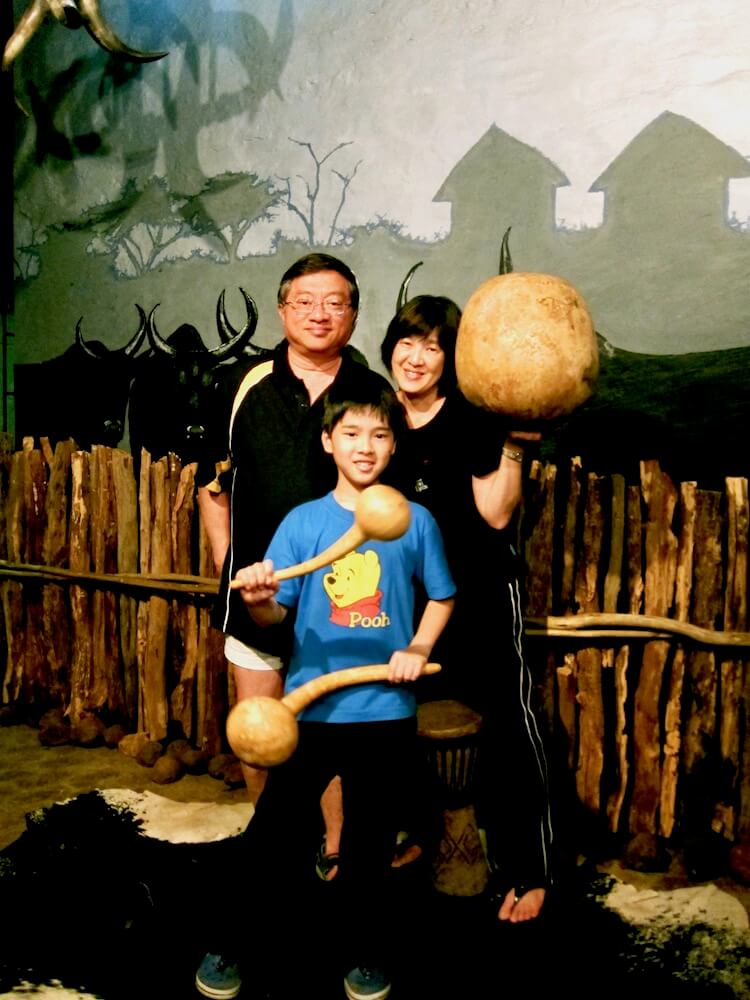 As the exhilarating night draws to a close, head to the photo corner and arm yourself with props for a couple of souvenir photos.
Nestled in the middle of the Gusu forest, the Boma is open for dinner from 7pm every day of the year, with the experience lasting approximately 3 hours. Don't forget to look up whilst you're at the outdoor area; chances are that you'll be greeted with a blanket of twinkling stars!
Unlike other cheesy or over-touristy theatre-restaurants, I truly enjoyed the night at the Boma Restaurant. It provided a great opportunity to try various game meats and be exposed to facets of African culture. I also loved how guests were made to feel as if they were part of the whole experience – ranging from the traditional robes that we donned all night or how we took part in the traditional drum performance!
The experience costs USD45 (~SGD63) for adults, inclusive of food, entertainment and return transfers from hotels in the town of Victoria Falls. Children between the age of 3 and 11 pay 50% of this price. The performances are conducted in the English language, with private French, German, Italian or Spanish tours available upon request and subject to additional costs.