Exploring an Ice Cave in Iceland
On top of hiking on a glacier and admiring it from far, did you know that you can actually explore the inside of one? The start of winter heralds the start of Iceland's much-awaited Ice Cave season, which typically lasts from mid-November to mid-March.
Read: Glacier Hiking in Iceland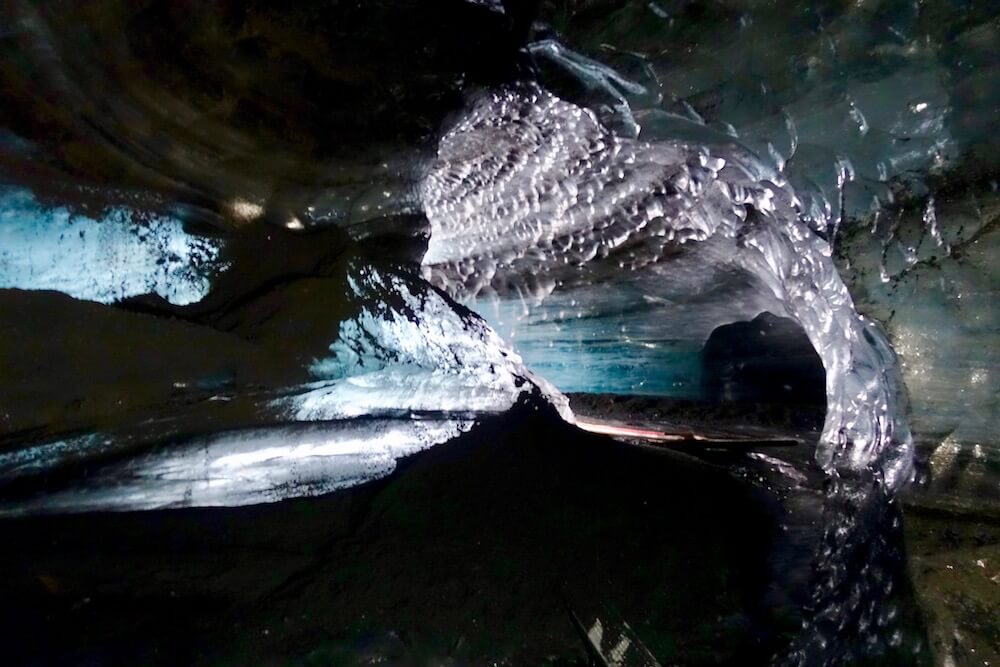 A quick summary of how ice caves are formed: during the summertime, the glacier starts to melt, forming tunnels in the glacier's interior. These channels form magnificent ice caves in the winter, which is when the glacier stops melting. As such, these ice caves never look the same as the years go by! Parts of the caves are unstable during warmer weather, hence making them unsafe to visit during the summer. However, there are two caves that can be visited all year round, one of which being the Katla Ice Cave along the South Coast.
Read: Iceland's South Coast – A 2-Day Itinerary
Nestled beneath the Katla Volcano, the Katla Ice Cave is located in Kotlujokull Glacier, which is an outlet glacier of Myrdalsjokull Glacier. The cave is also known as the 'Dragon Glass Cave' due to the popularity of the 'Games of Thrones' franchise.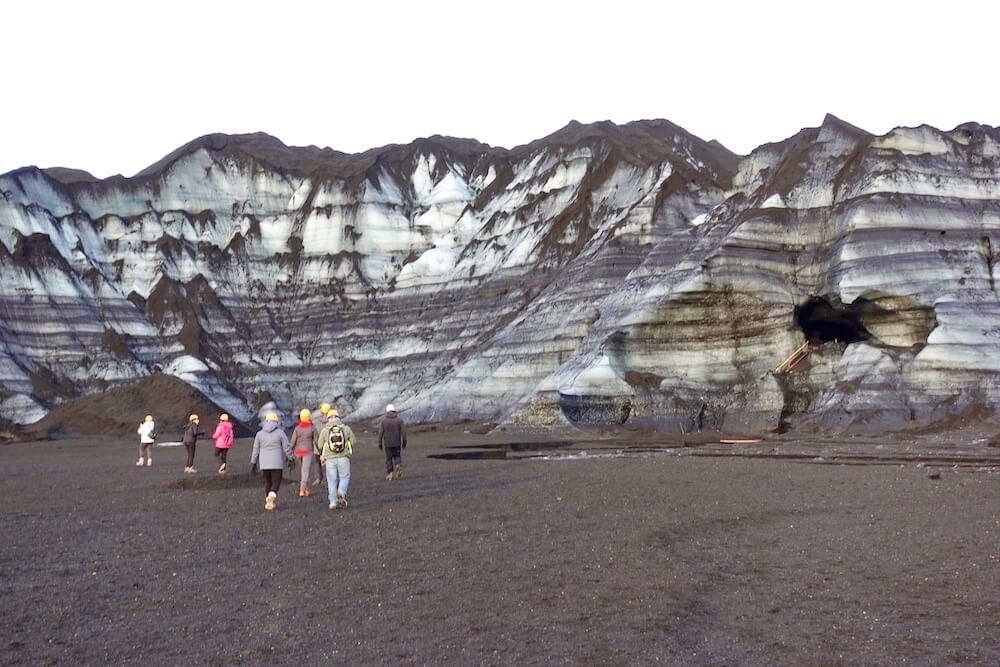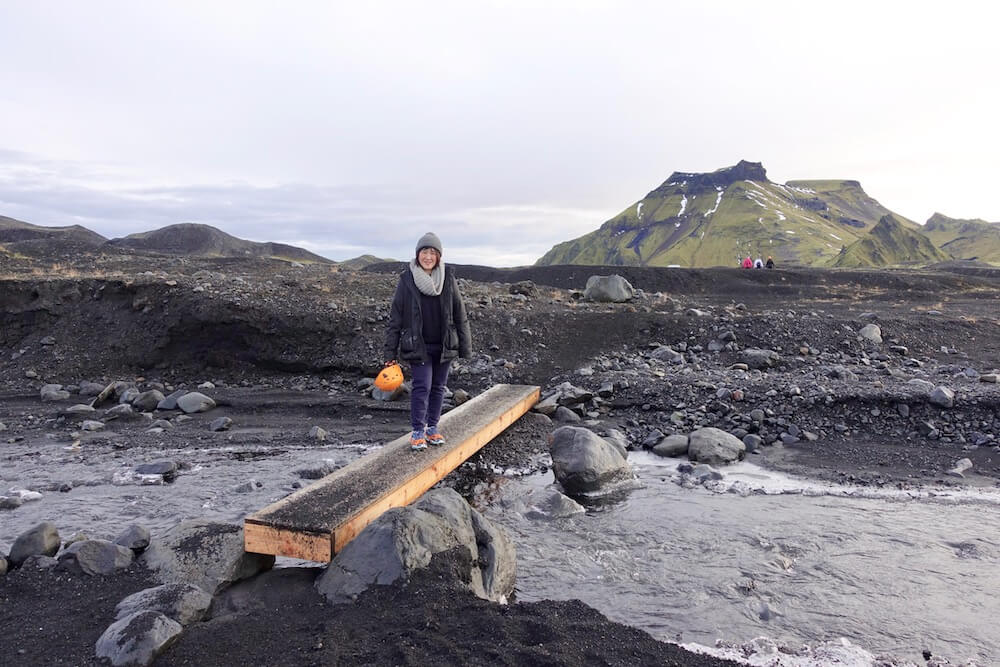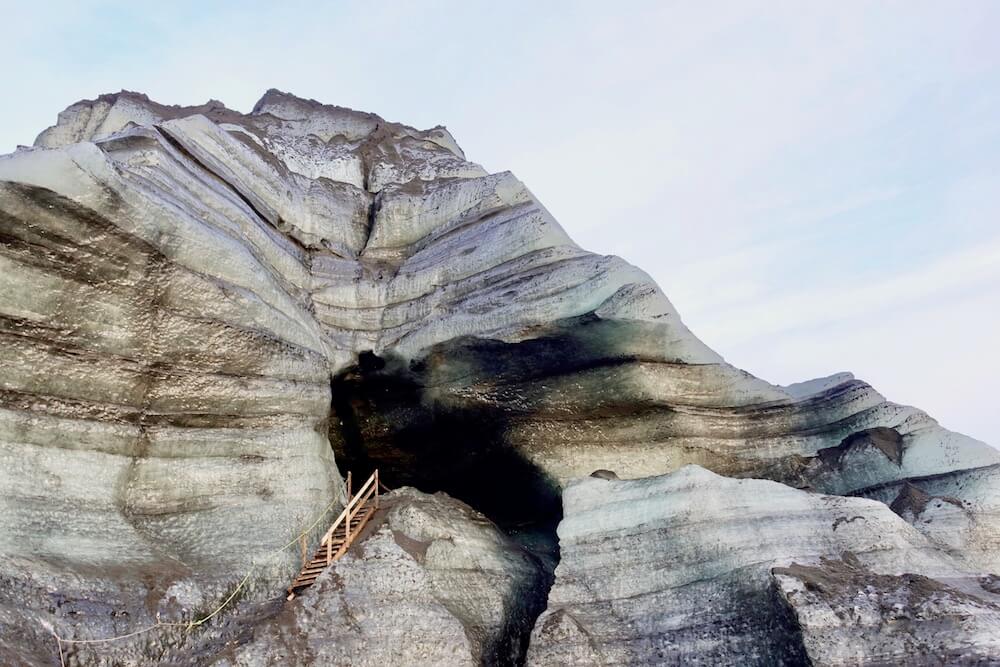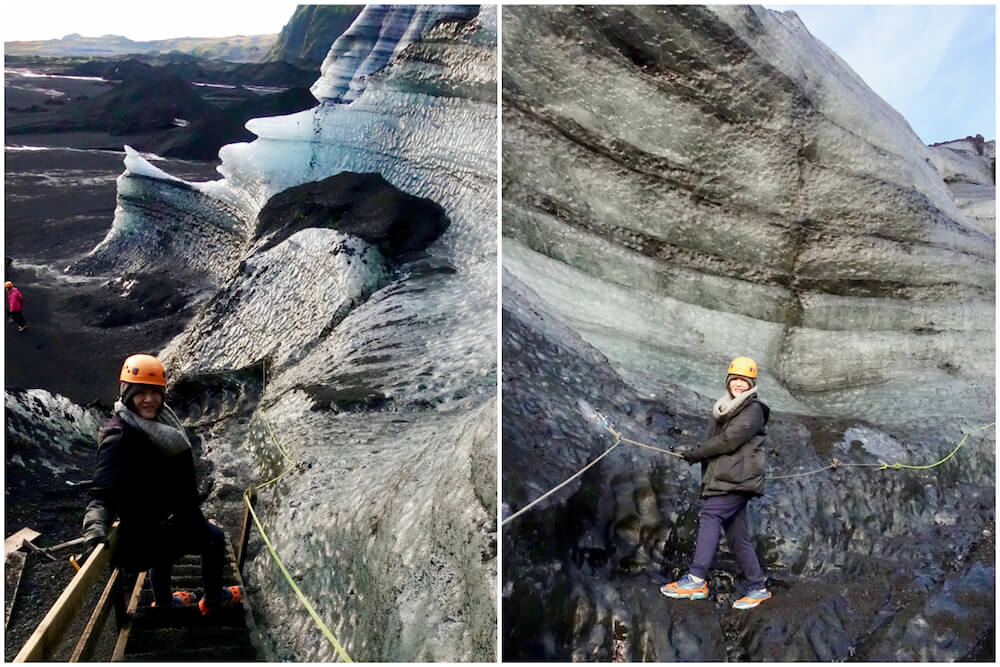 To get to the cave, you'll have to cross a stretch of black sand and clamber up a rickety staircase built into the side of the glacier.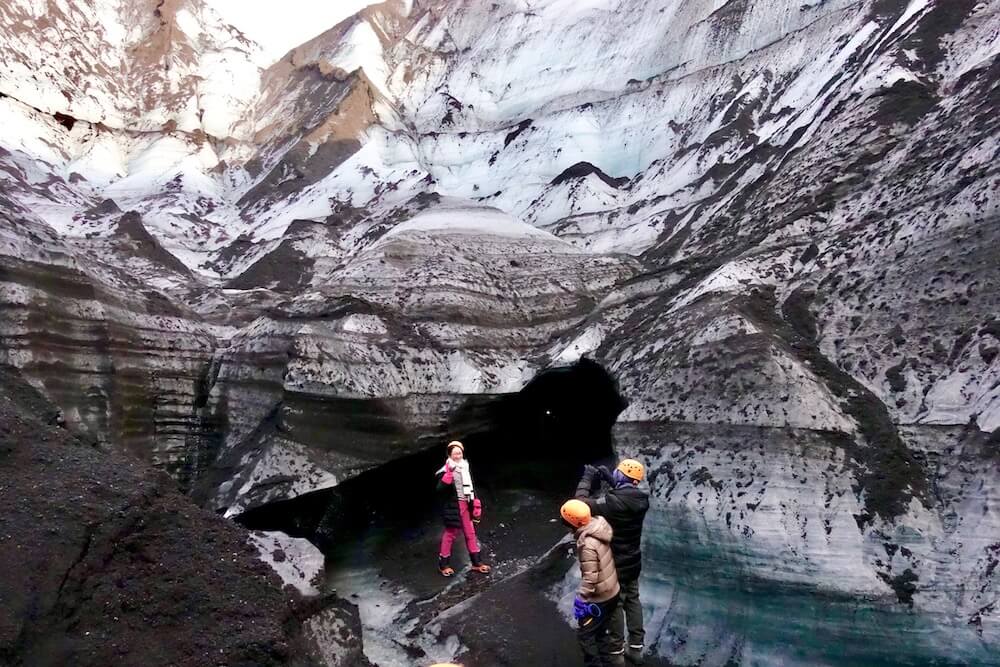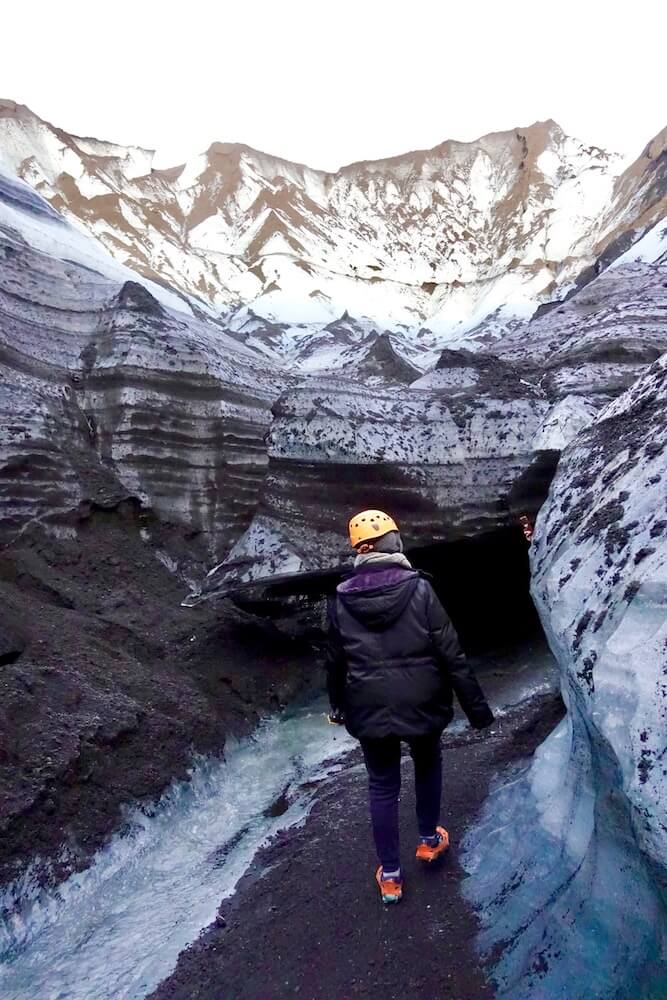 Once inside the Ice Cave, take your time to explore the various nooks and crannies. Steeped in mystique, the cave is shrouded in an air of intrigue; indeed, you never know what you might find within.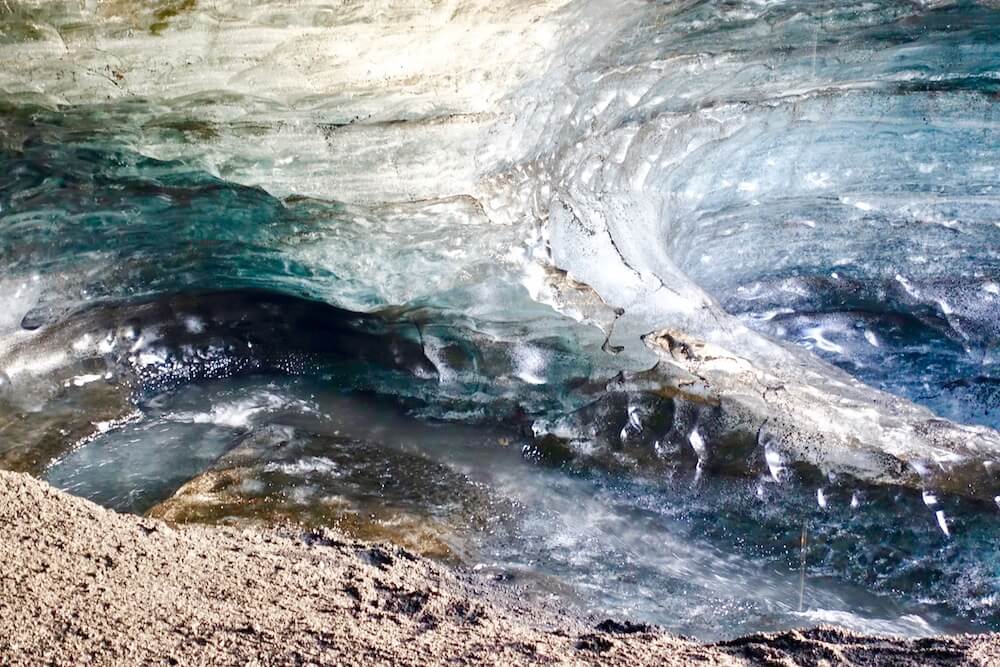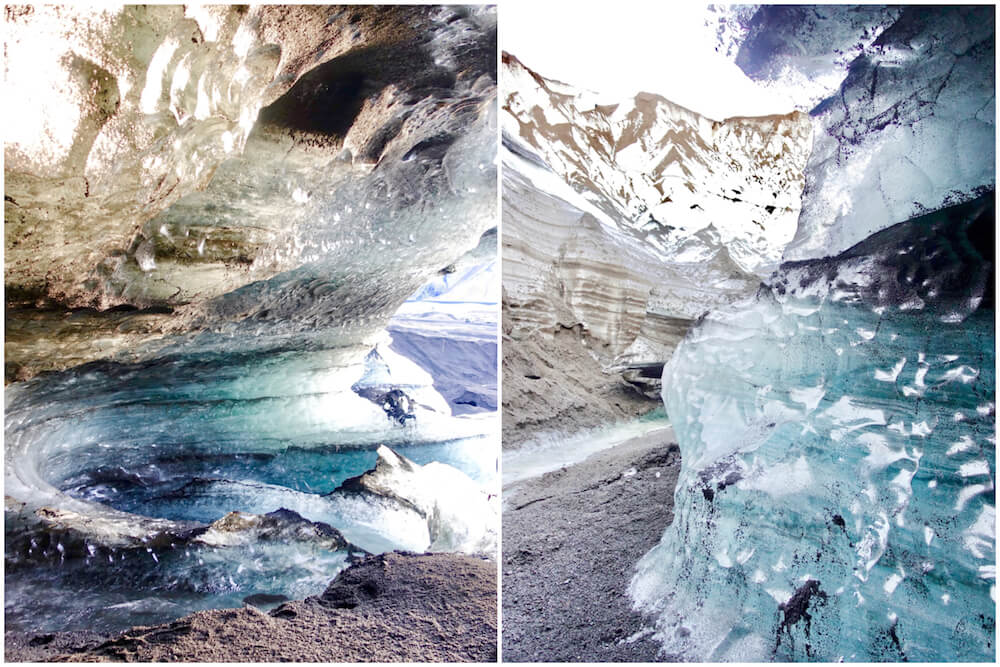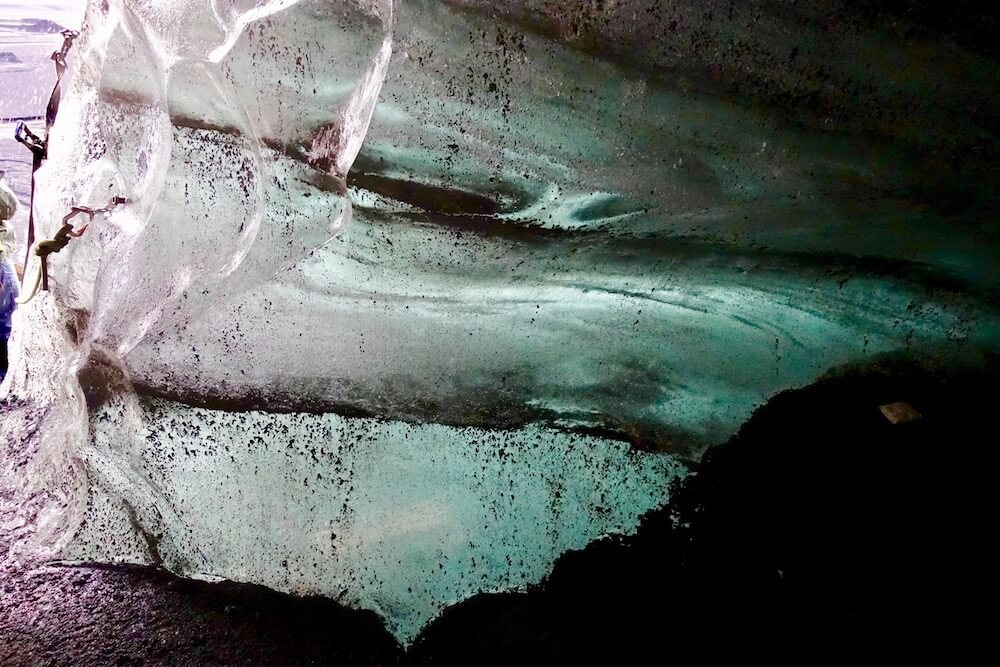 Trace your finger along the intricacies of the ice and marvel at its unique colours.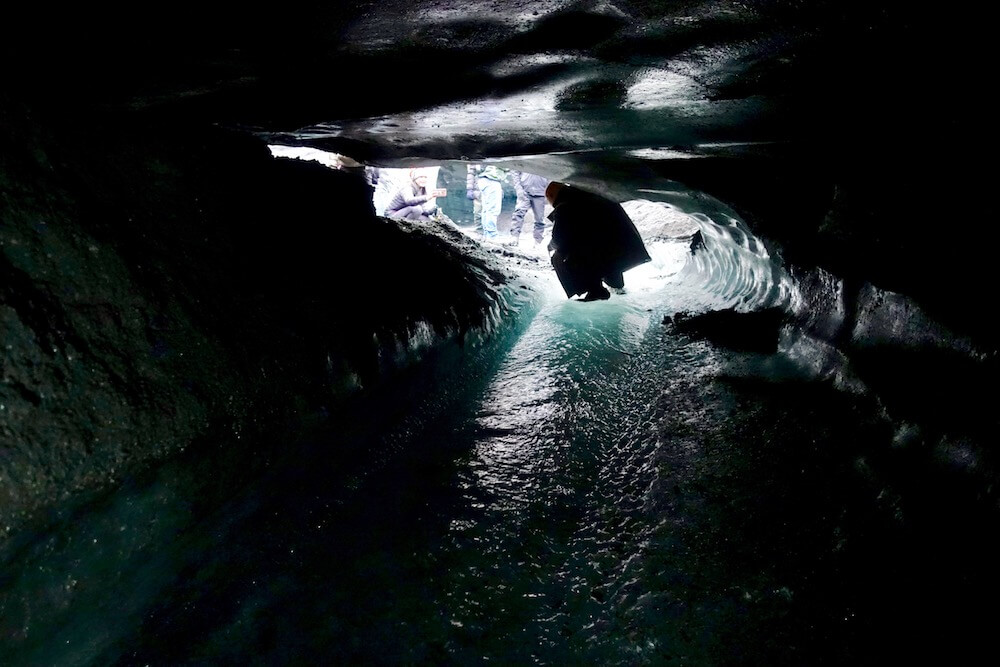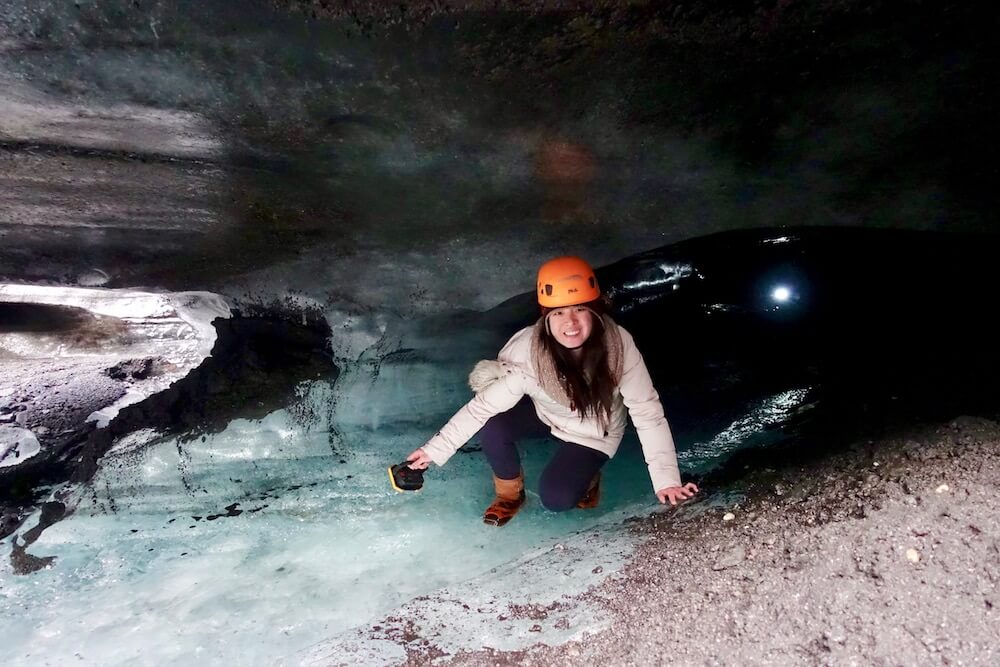 There are parts where you'd have to stoop to your knees and advance in a squatting position,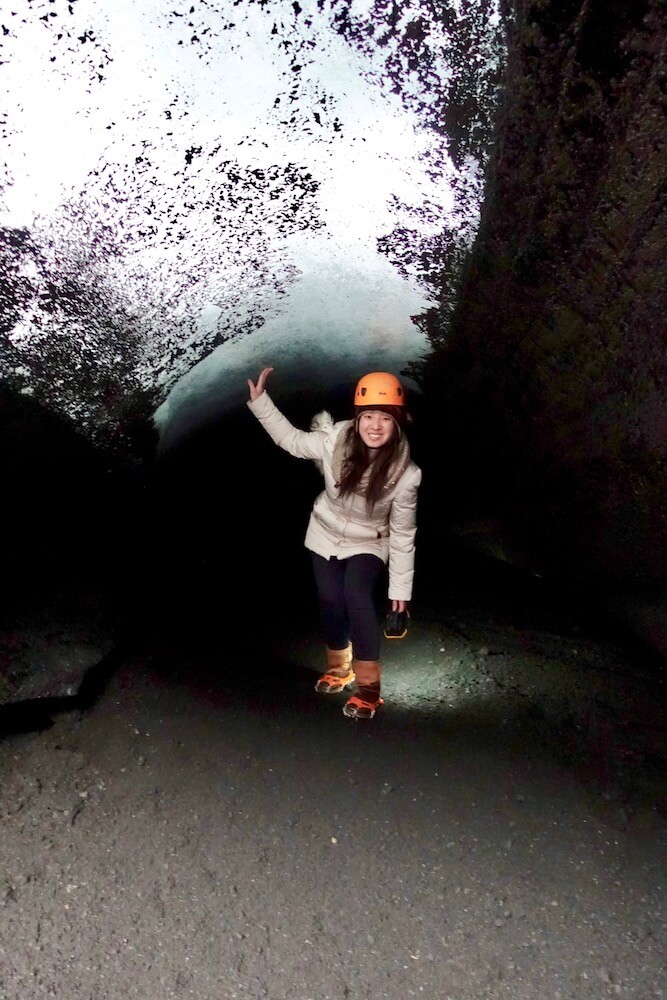 And parts where you'll have to make your way forward underneath a shimmering ice ceiling.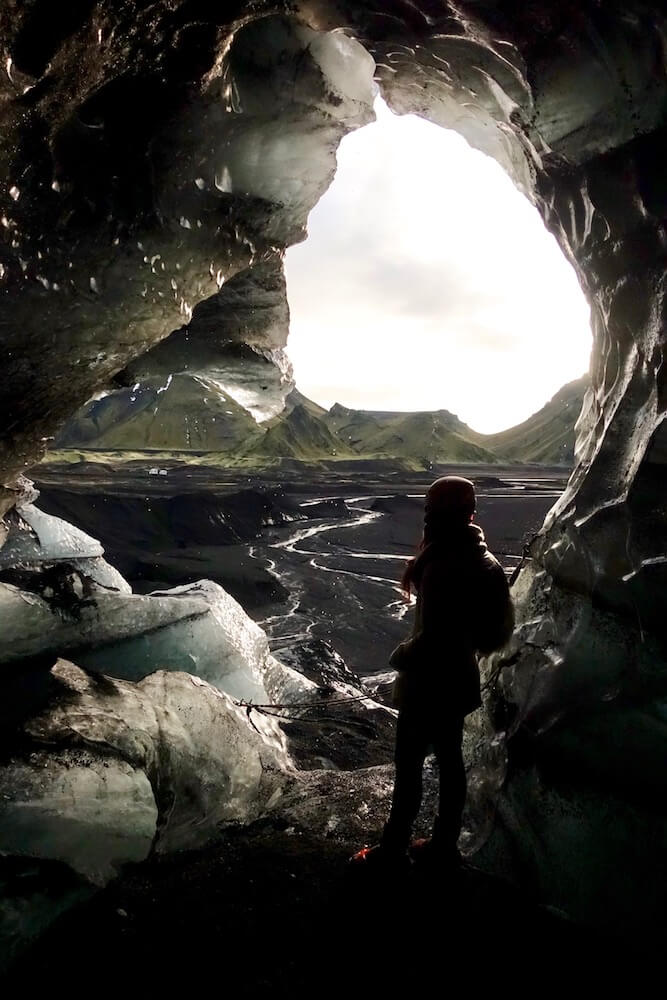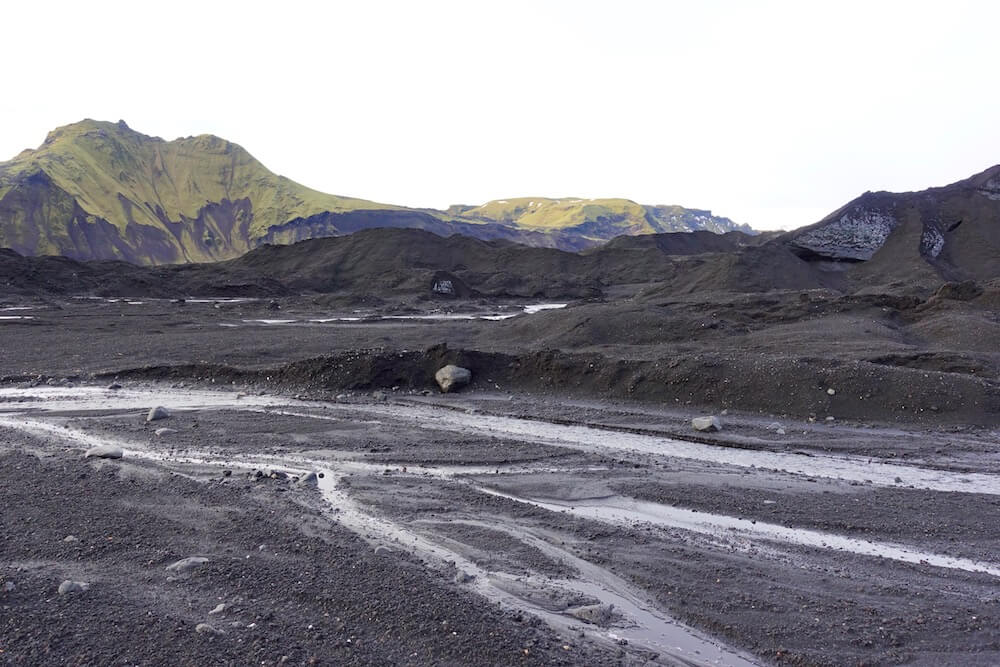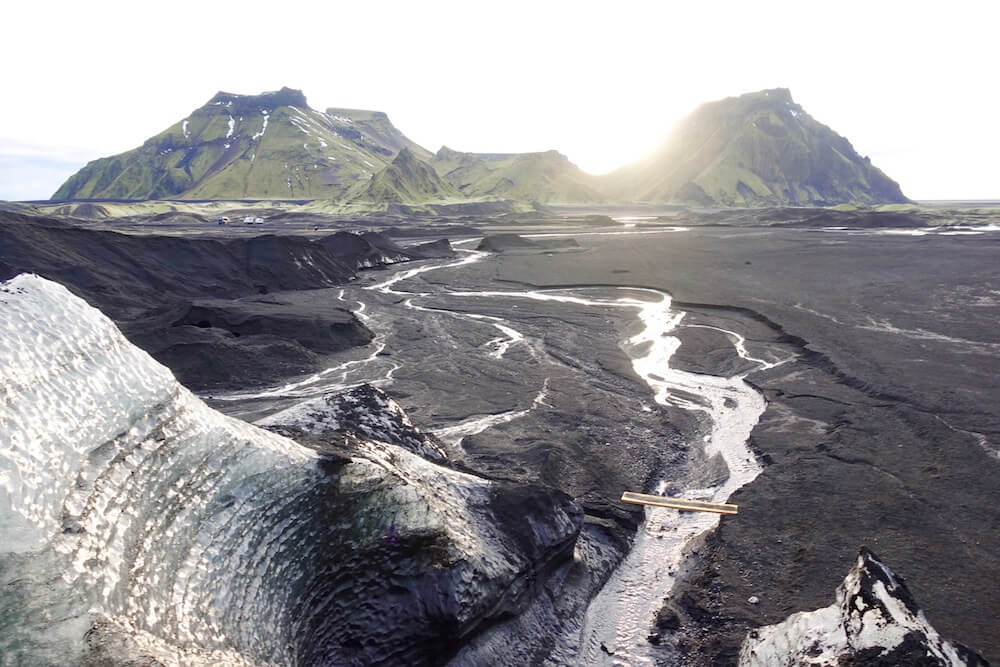 Due to the Katla Volcano, the ice cave is surrounded by a dramatic lunar landscape. Iceland, truly, is the Land of Fire and Ice.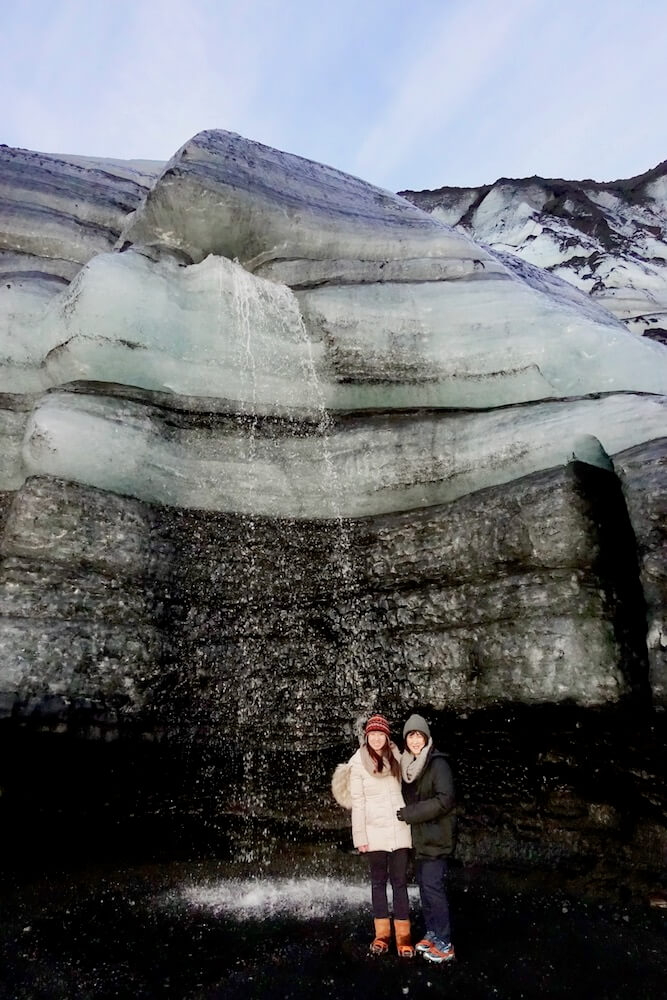 There was even a little waterfall outside!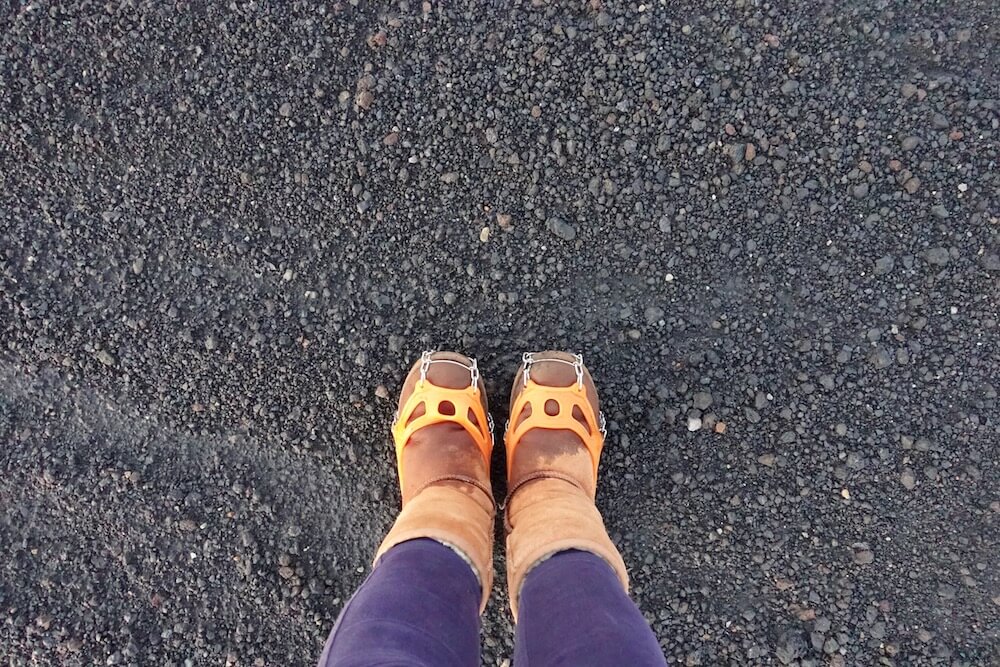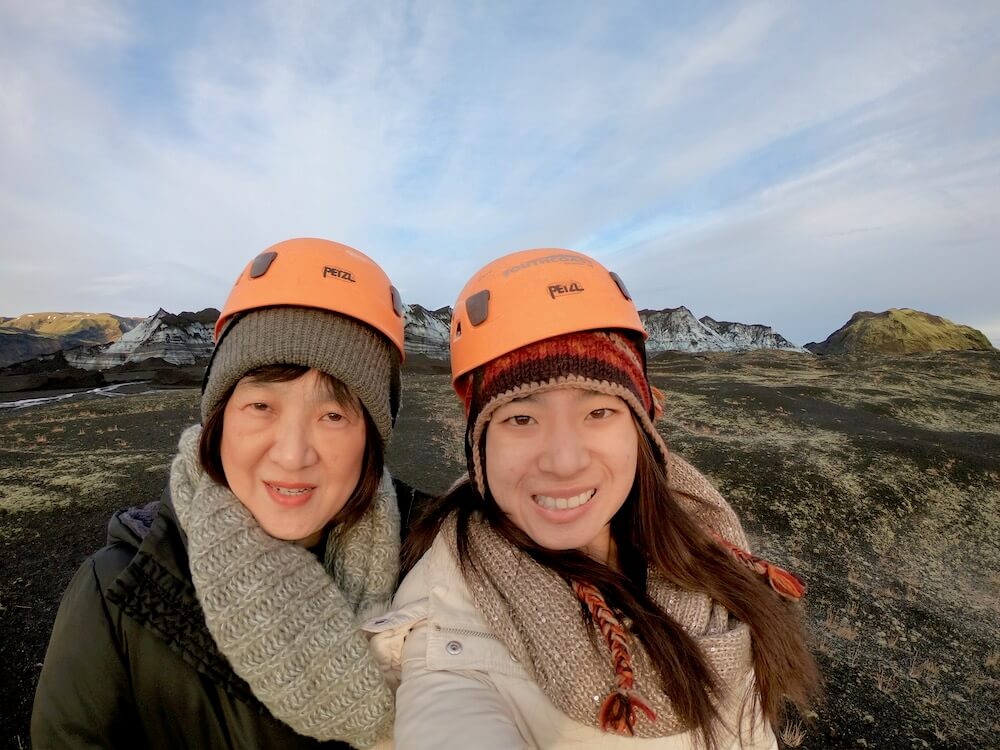 It's best to visit the Ice Cave as part of a tour, which will fit you with the necessary equipment – helmet, flashlight and crampons to fit onto your boots.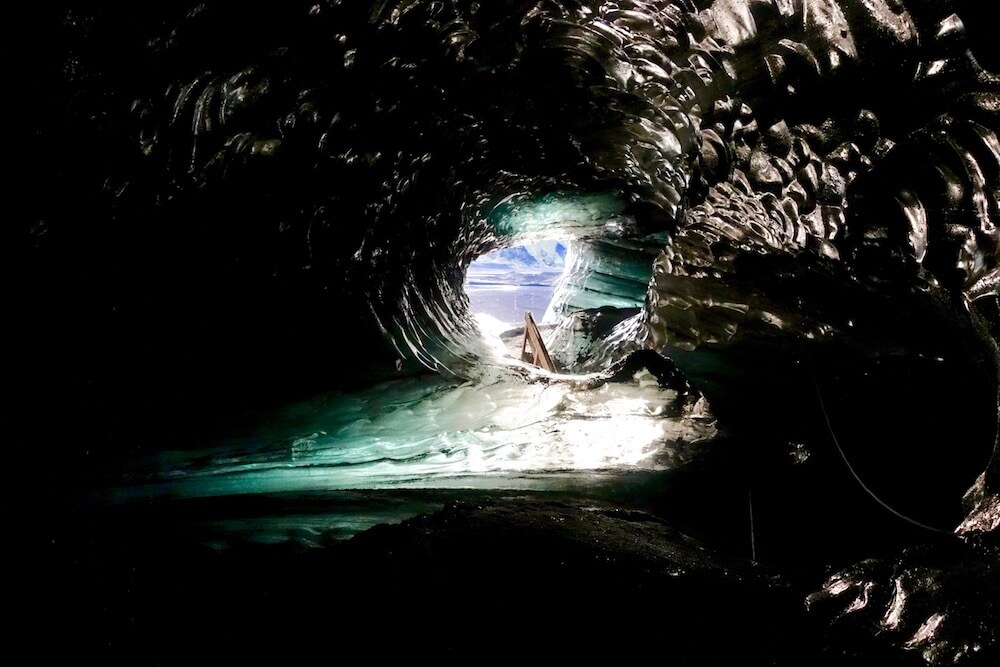 No matter the season, a visit to the Katla Ice Cave is a must-do during your trip along Iceland's South Coast. Another well-known Ice Cave to Visit is the Crystal Cave at Vatnajokull Glacier, which is said to be the largest glacier ice cave in Iceland. That's next on my list!