Iceland's South Coast – A 2-Day Itinerary
Magical and utterly enchanting, yet diverse and unpredictably volatile. Such is the profile of Iceland – one minute you might be marvelling at azure blue skies, the next minute you're facing an unexpected snow flurry. One night you spend hours on end hunting for the Aurora Borealis to no avail, only to be treated to a dazzling display by chance on the way back to your hotel.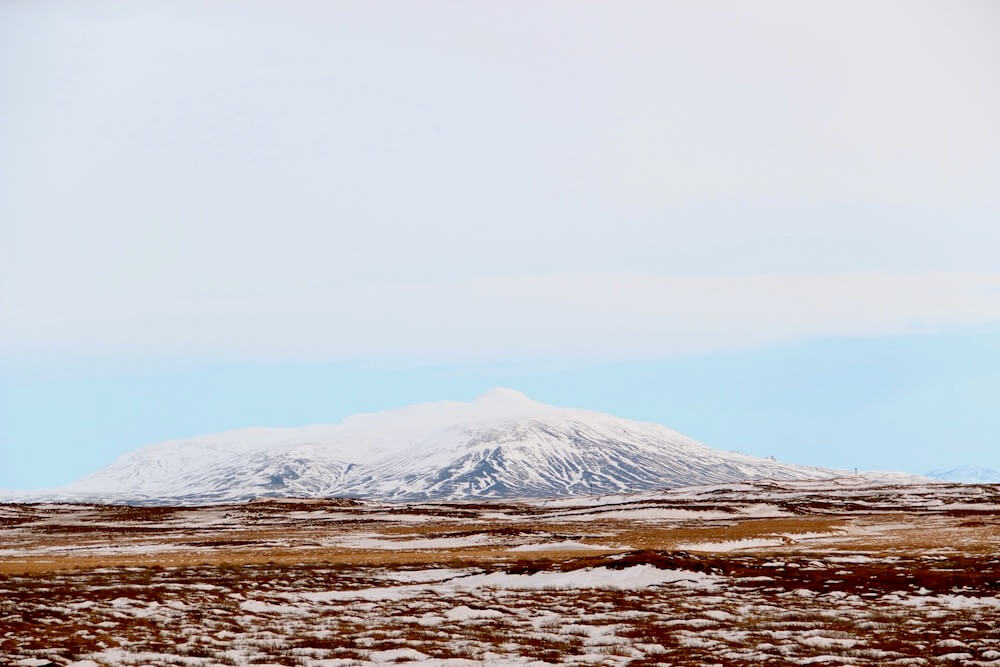 You never really know what to expect and that, really, is the beauty of any trip to Iceland. Exploring Iceland is like setting foot on another planet altogether; feast your eyes on rolling lava fields, formidable volcanoes, sparkling glaciers and thundering waterfalls. After all, Iceland isn't known as the 'Land of Fire and Ice' for nothing!
For the uninitiated, here's a rough summary of how you can spend your time in Iceland:
Explore the capital city of Reykjavik, pamper yourself at the Blue Lagoon, make a trip around the Golden Circle, snorkel or dive between continents at Thingvellir National Park and go horseback riding. And if you're looking to embark on an adventure, don't miss out on the action-packed South Coast!
Read: Pamper Yourself at the Blue Lagoon, One of Iceland's Most Popular Attractions; Dive or Snorkel Between Two Tectonic Plates at Thingvellir National Park, Iceland; Ride a Horse Through Lava Fields in Iceland
Packed with towering waterfalls and glimmering glaciers, the South Coast is a sheer feast for the eyes. Here's what you can see in 2 days:
Day 1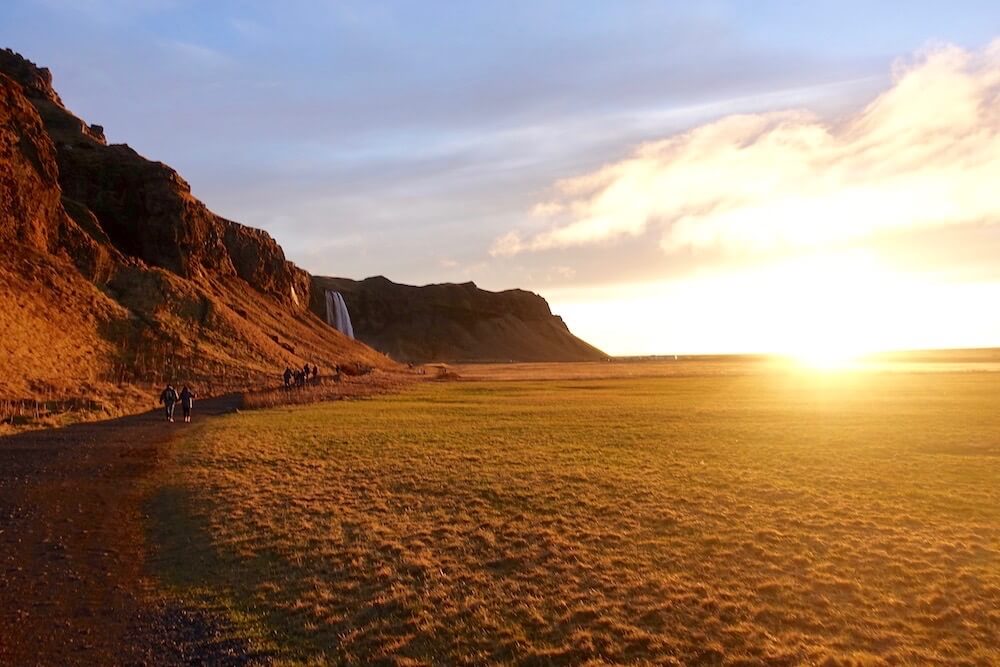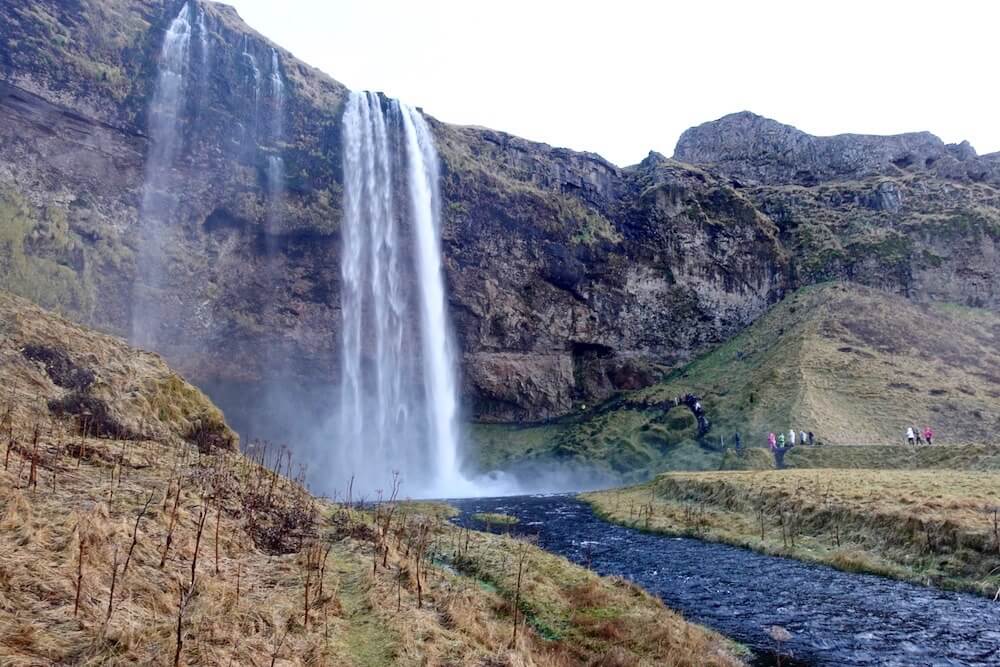 Start your day bright and early with a couple of magnificent waterfalls. Make your first stop at the 60-metre high Seljalandsfoss, which flows down from the Eyjafjallajokull Volcano.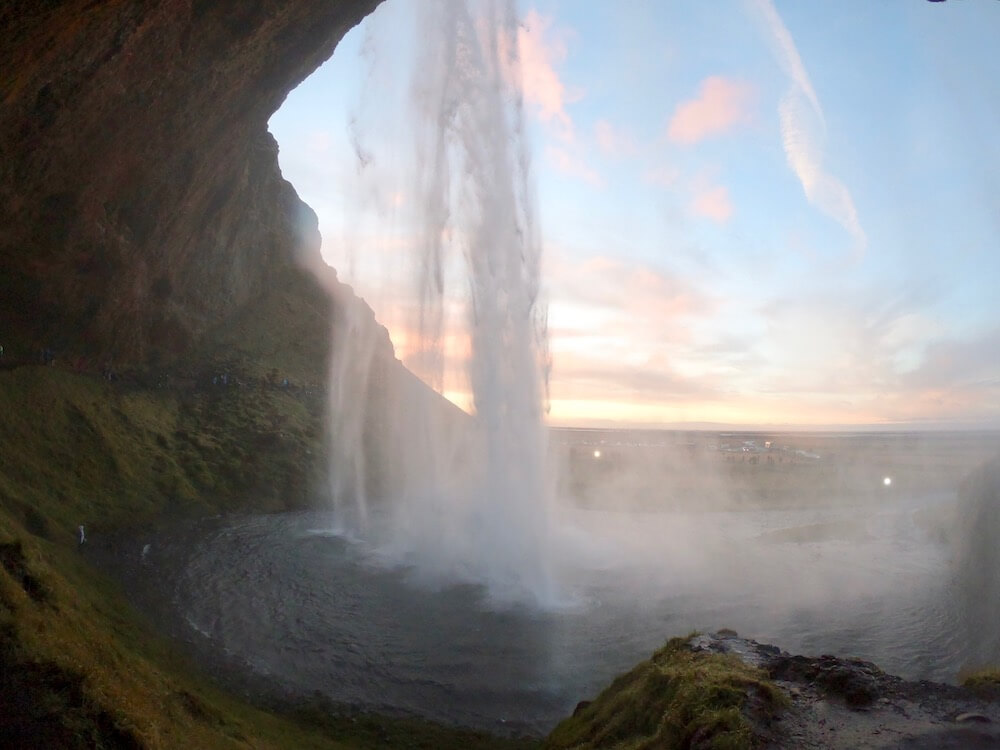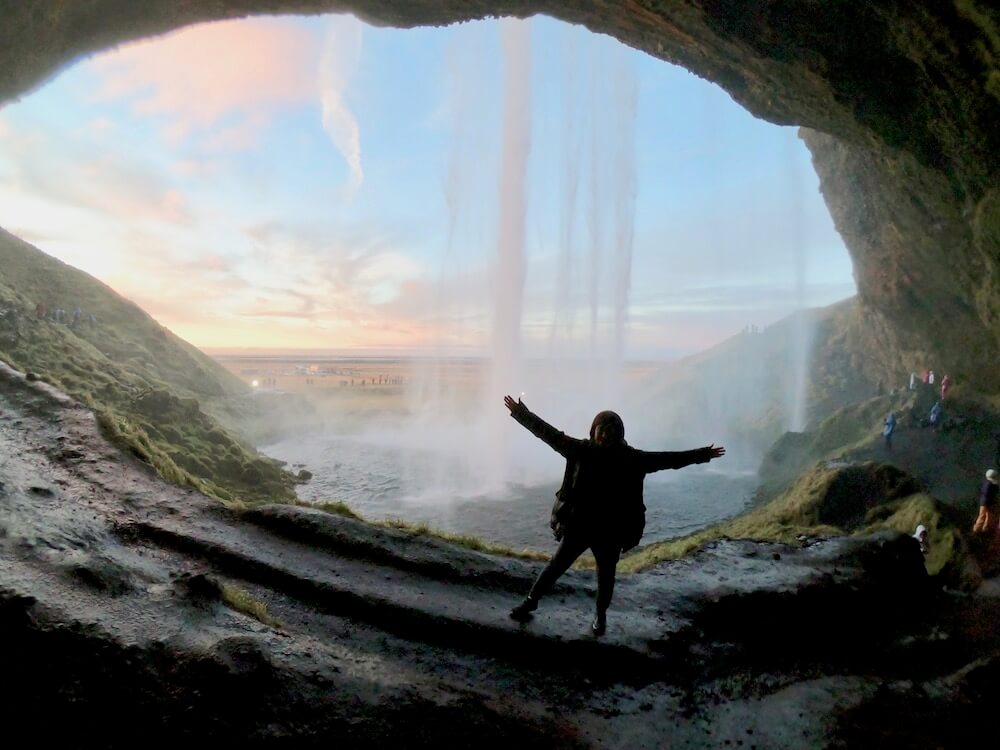 What's unique about this waterfall is that on top of gazing at it from the front, you can actually walk behind it as well! There's a small path leading to the back of the waterfall; do note that this path gets quite icy during winter and is hence not accessible during the winter months.
Be careful as the path does get slippery from the spray of the waterfall. One thing's for sure: be prepared to get wet!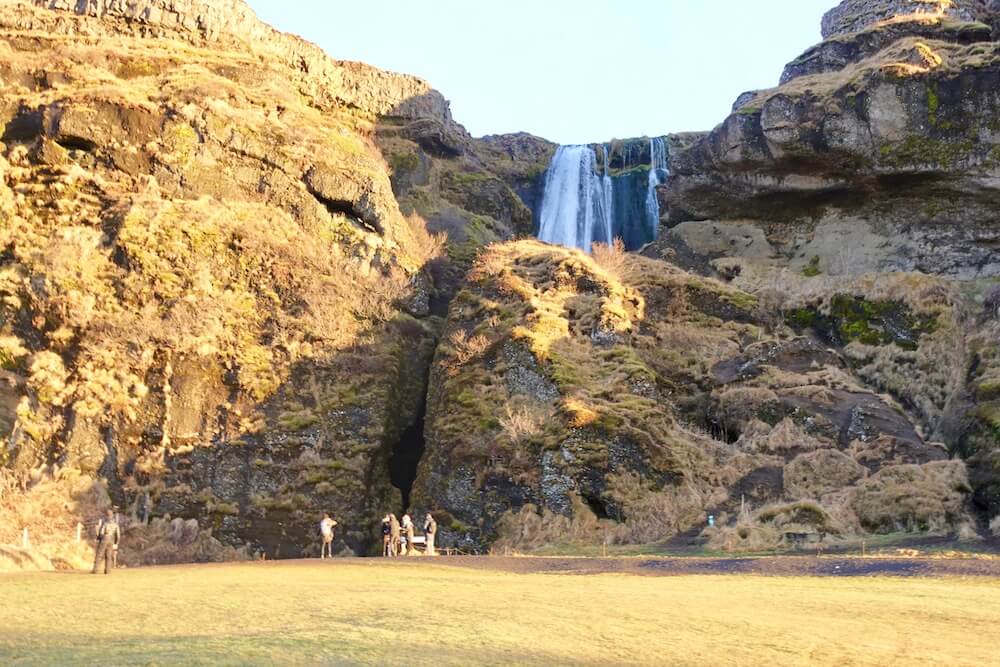 Next, head down a 200-metre long path to reach Gljufrafoss (or Gljufrabui Waterfall). Fun fact: the names of the waterfalls in Iceland all end with the word 'foss', which is the Icelandic word for 'waterfall'.
When translated, Gljufurbui roughly means "the inhabitant or dweller of the gorge". True to its name, this waterfall is nestled inside a gorge, with only part of it being visible from the outside! This has earned it the reputation of being Iceland's secret or hidden waterfall.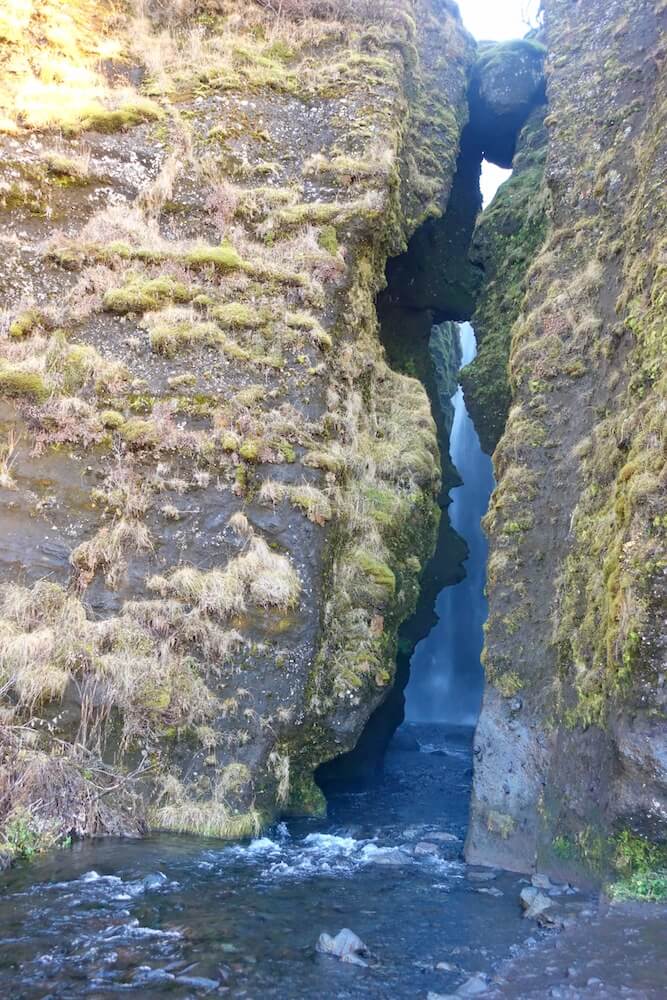 To access the waterfall, you'd have to go into the gorge itself, where some partially submerged rocks form a path of sorts leading to the waterfall. If you're unable to balance on these rocks, you can wade through the water; don't worry, the water isn't deep and only comes up to your shin. A word of caution: you will get wet, especially from the powerful spray of the waterfall!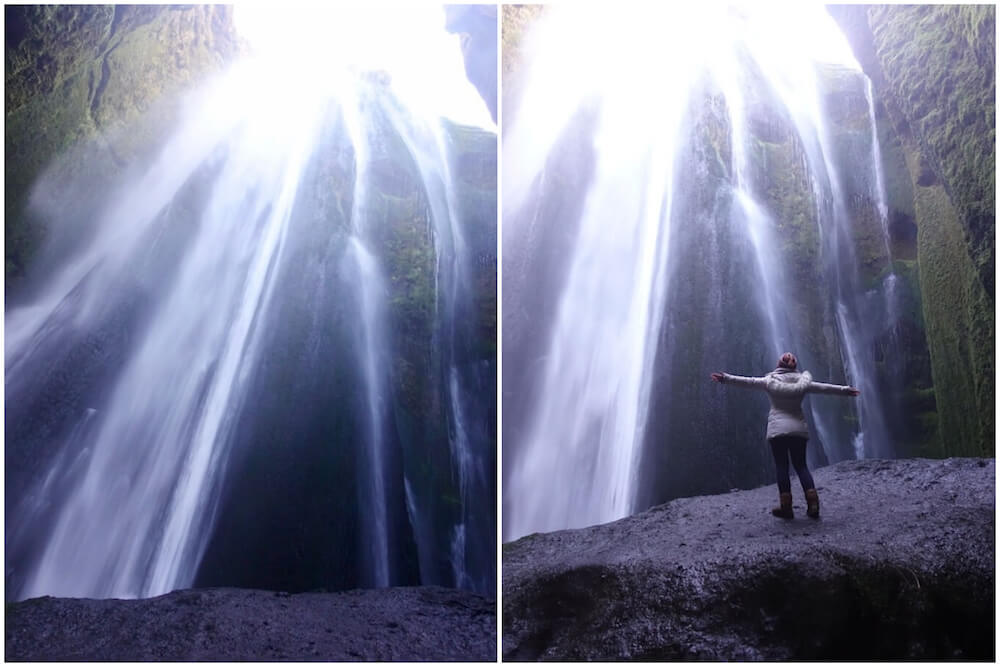 Once you're in, take a moment to savour the cascade of the water through the pocket of light shining through from above. This waterfall is still relatively unknown, allowing you to enjoy it to the fullest without the onset of crowds.
Approximate driving duration from Reykjavik to Seljalandsfoss and Gljufrafoss: 1 hour 40 minutes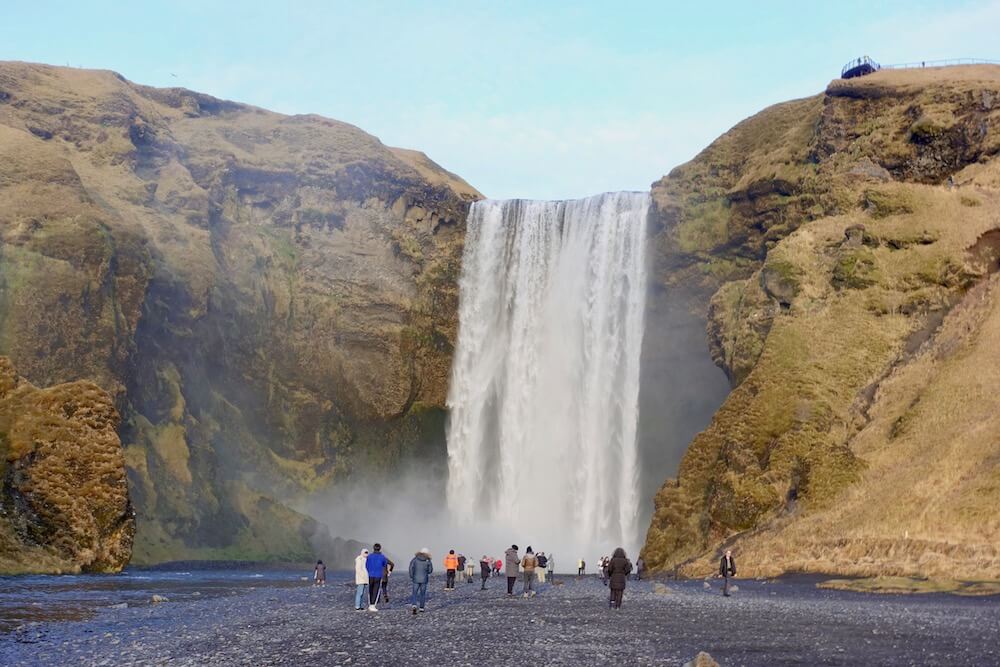 The next stop of the day is Skogafoss, one of Iceland's largest waterfalls. Spanning a width of 25 metres, this 60-metre high waterfall allows visitors to walk right up to it.
The river situated below Skogafoss also teems with salmon and char, attracting many fishermen during the summer.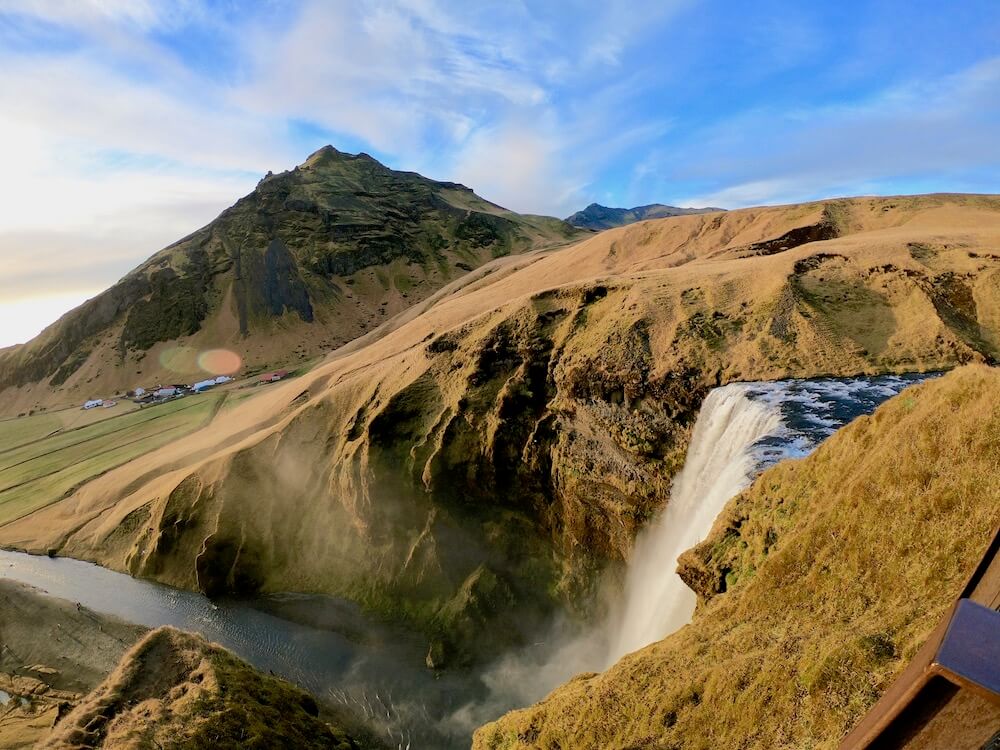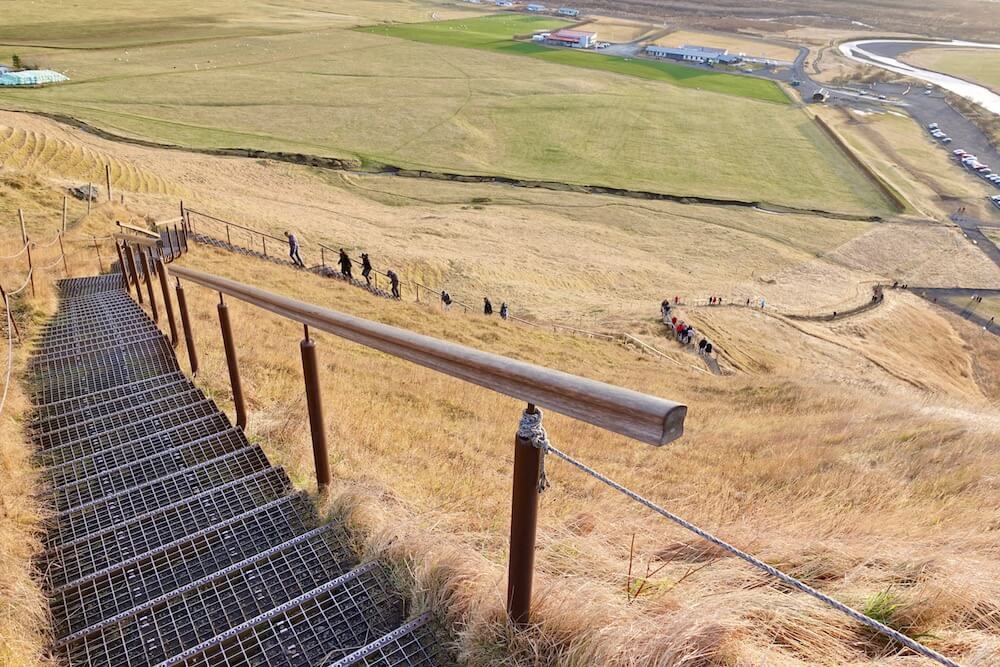 For a different perspective, you can also make your way up a long flight of stairs right to the top of the waterfall.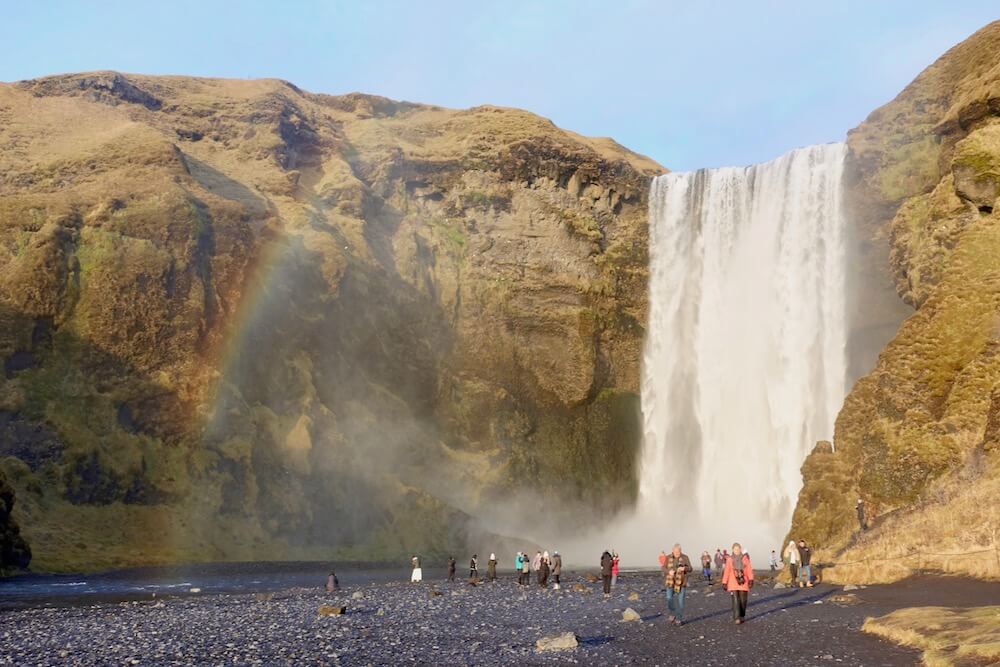 Due to the massive amount of spray from the waterfall, rainbows are also a common sight on a sunny day here at Skogafoss!
Approximate driving duration from Seljandsfoss to Skogafoss: 25 minutes

Proceed a short stretch down the road to reach the turn-off for the famous Solheimasandur Plane Wreck. A United States Navy DC plane crashed on a black beach at Solheimasandur, the remains of which can still be found there today. Do note that it's a one-way 45-60 walk to the plane wreck; do take into account the amount of daylight you have left for the day before deciding whether to visit the site.
Approximate driving duration from Skogafoss to Solheimasandur: 10 minutes, exclusive of a 1.5 to 2-hour walk to and from the crash site.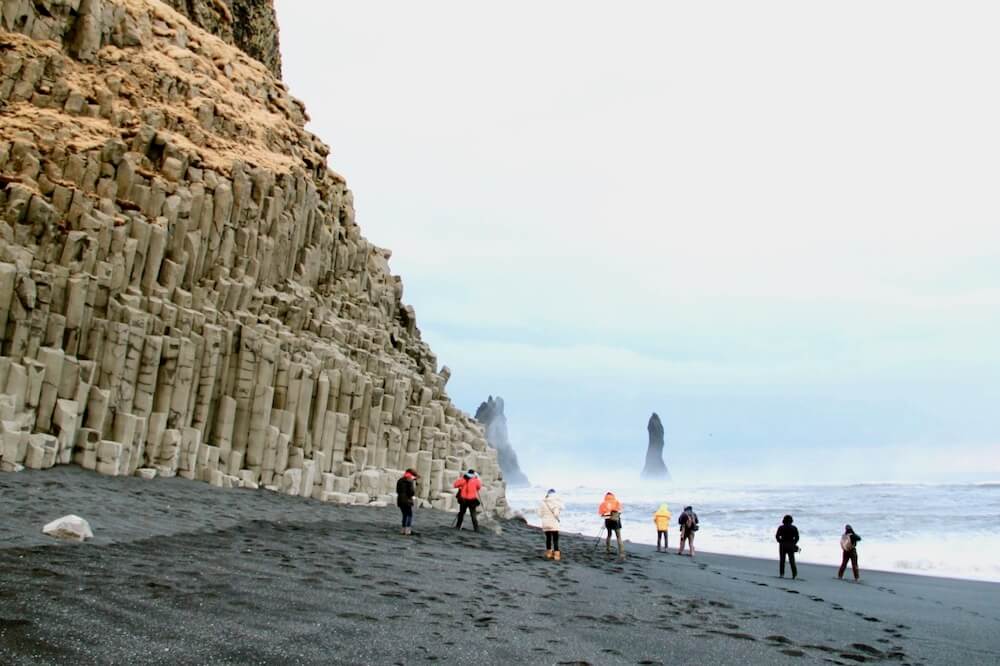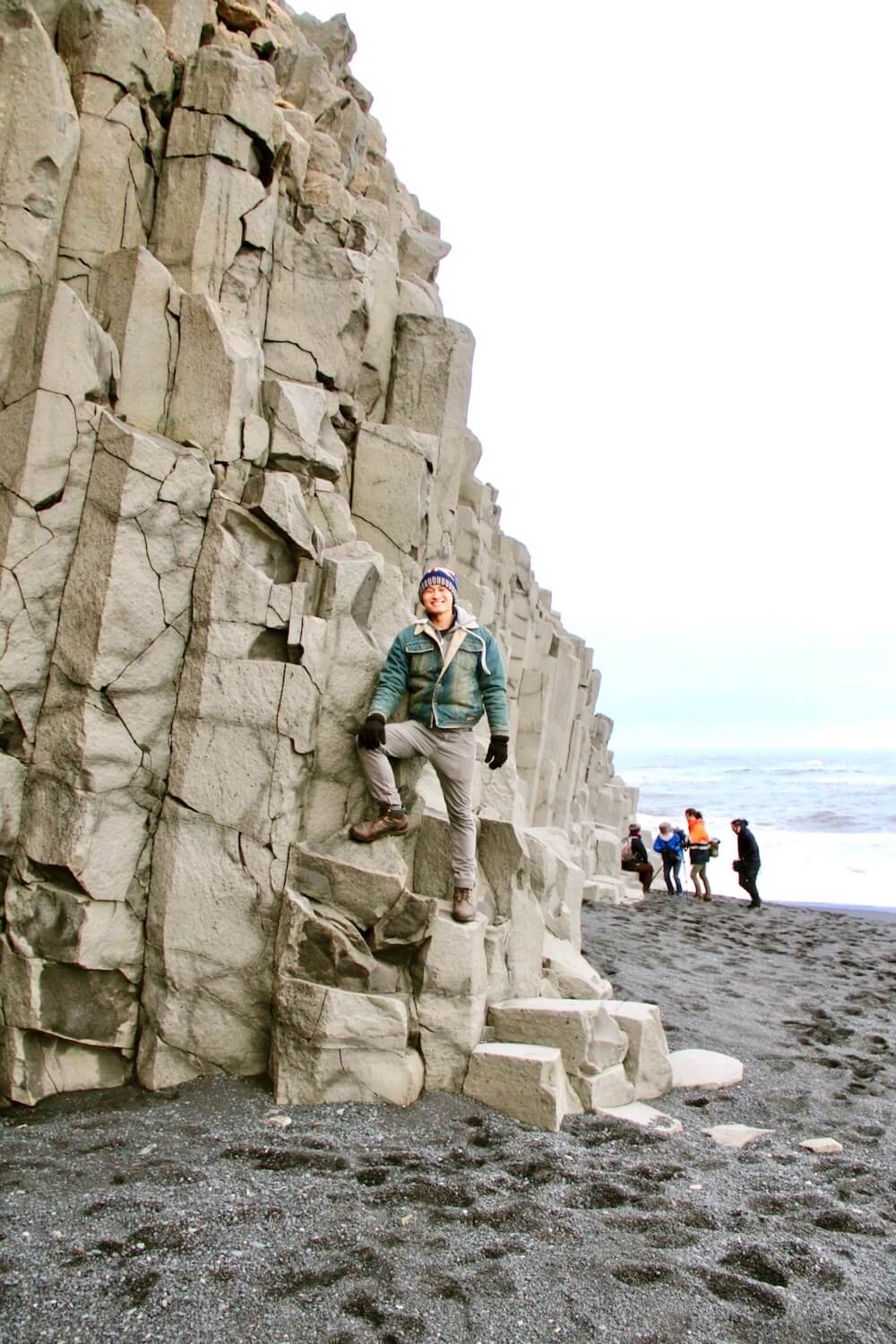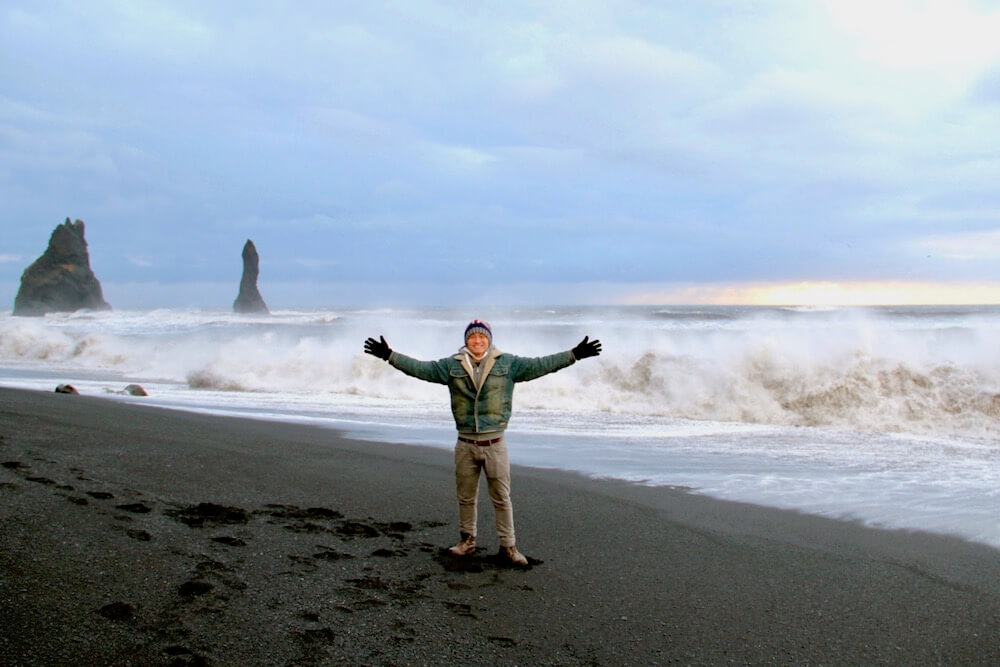 Your last stop for the day will be at Reynisfjara Black Beach, home to towering basalt stacks and powerful waves. The current is extremely strong so do exercise caution when on the beach and take care not to be swept away by the roaring waves!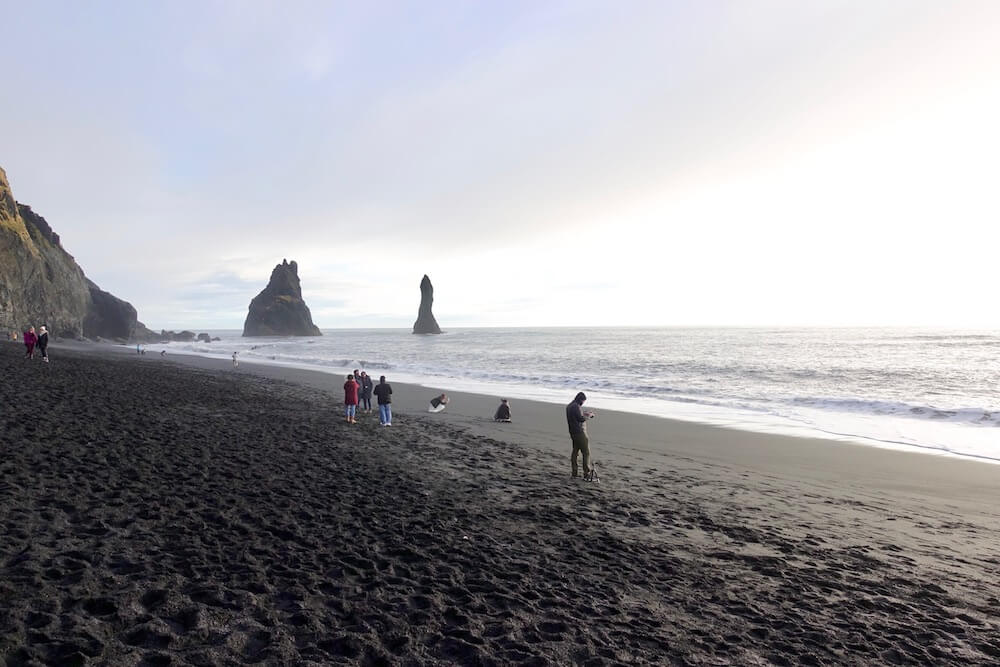 Similar to Melbourne's 12 Apostles, the black beach has a few rocky sea stacks standing sentinel just off the shoreline. These are called Reynisdrangar and according to local folklore, these basalt stacks were once trolls who were trying to pull ships to shore. However, these trolls mistakenly went out too late at night and were turned into stone once dawn broke. Fans of the 'Game of Thrones' franchise will also recognise this black beach as one of the filming locations!
During the summer months, the beach teems with birdlife. You might be able to spot a puffin or two!
Approximate driving duration from Solheimasandur to Reynisfjara: 20 minutes
OR Approximate driving duration from Skogafoss to Reynisfjara: 30 minutes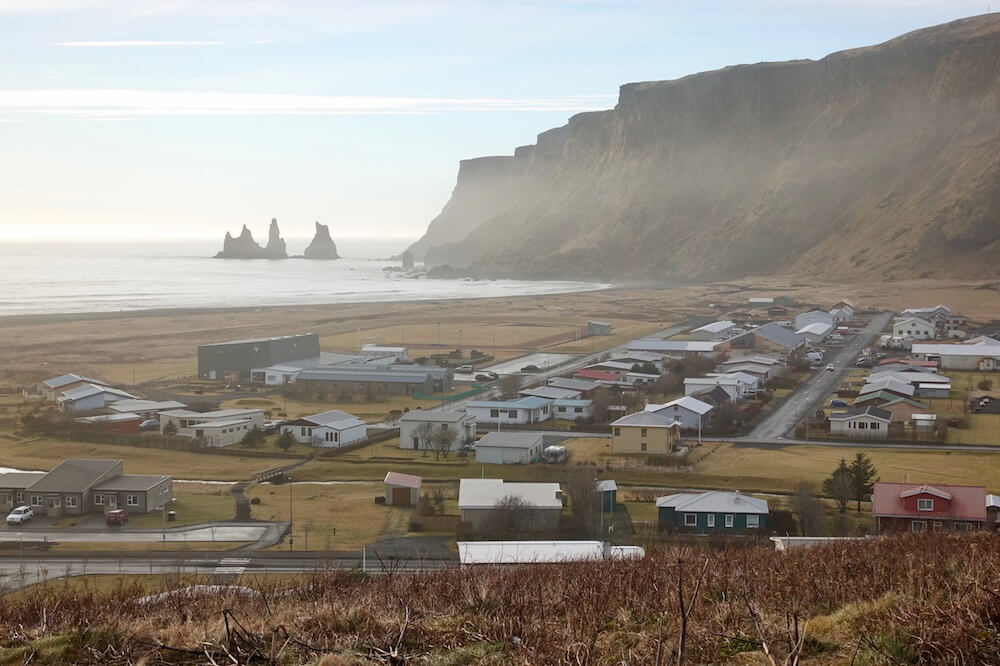 Finally, spend the night at your accommodation in Vik, an isolated seaside village. Vik is also Iceland's southernmost village! With just 300 residents and no other settlements for at least 50 kilometres in either direction, Vik offers visitors a true taste of local Icelandic life.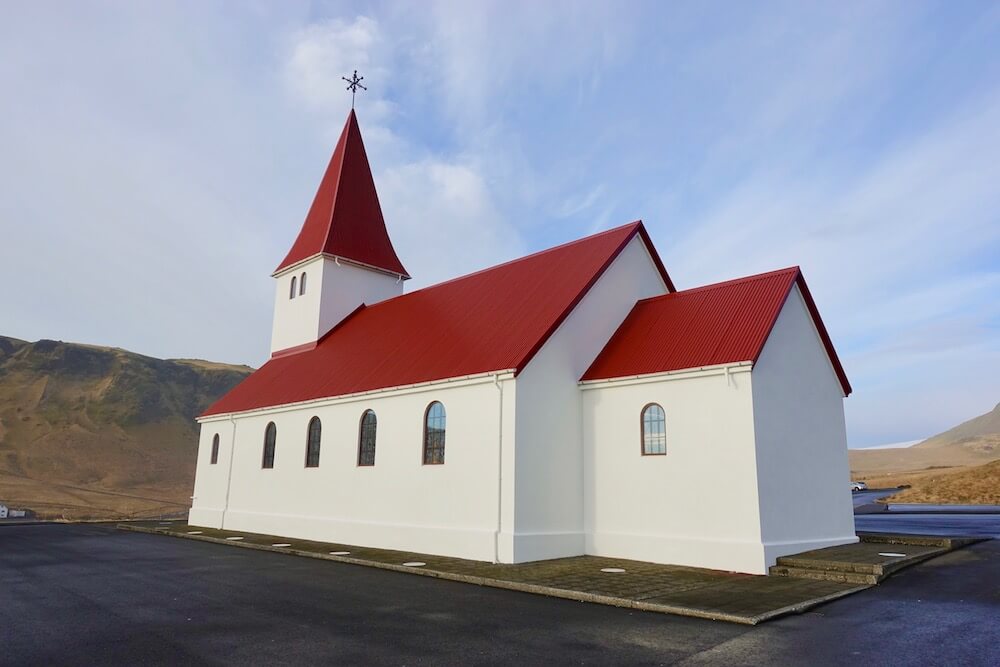 Built in 1934, this church serves as the iconic landmark of Vik.
End the day with a dip in Sundlaugin, Vik's outdoor swimming pool. The geothermal water remains a comfortable 28 to 29 degrees celsius all year round, making it accessible no matter the season.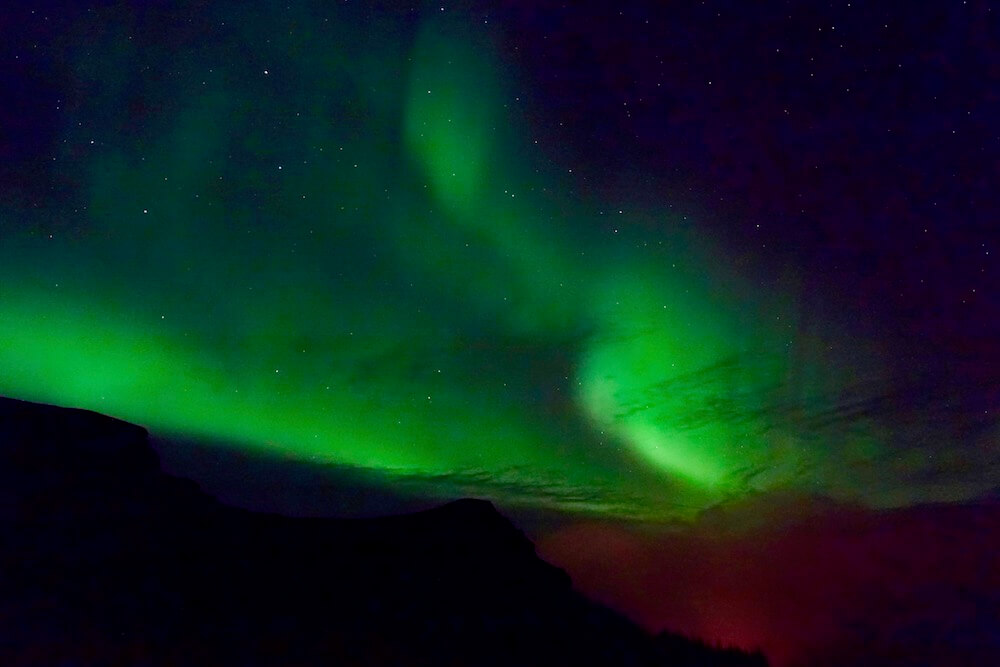 If you're in Iceland from September to mid-April, take a drive out to the surrounding region to try your luck at chasing the Northern Lights! There are a few things to know before going on an Aurora hunt: the weather has to be in your favour e.g. clear skies with no cloud cover, with a high KP index and high geomagnetic activity. You also have to be prepared with a tripod, correct camera settings and appropriate outerwear.
Read: Things to Know Before Chasing the Northern Lights
Above all, be patient and your perseverance will pay off – if and when the Aurora decides to shine. Good luck!
Approximate driving duration from Reynisfjara to Vik: 12 minutes
Day 2: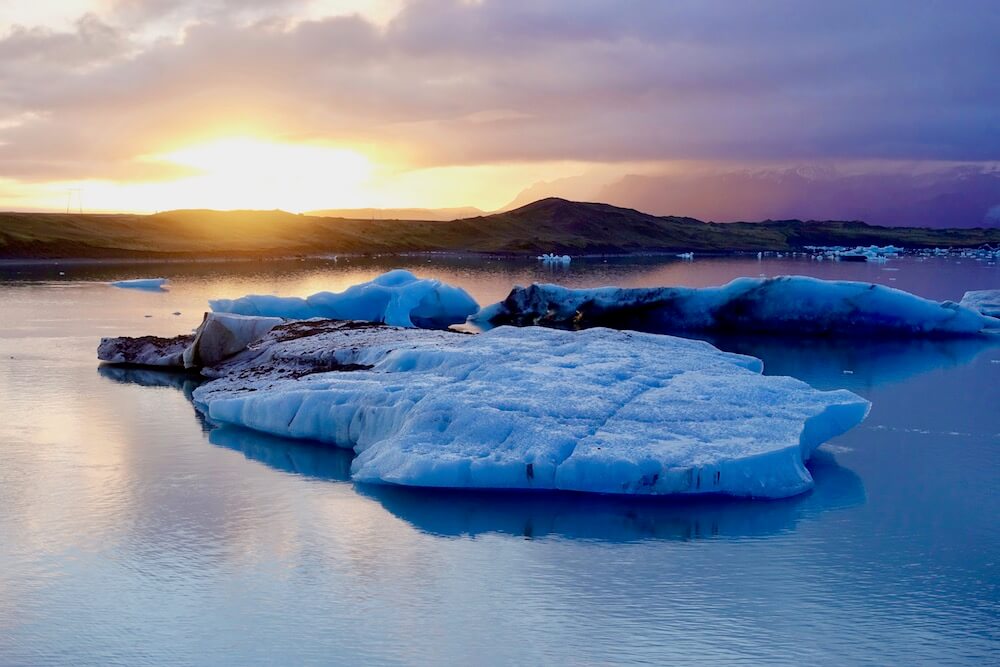 The next morning, take a leisurely drive to the Jokulsarlon Glacier Lagoon. Formed in 1934 when the Breioamerkurjokull Glacier started retreating, the lagoon contains numerous icebergs – some of which are over 1, 000 years old!
Read: Visiting the Jokulsarlon Glacier Lagoon in Iceland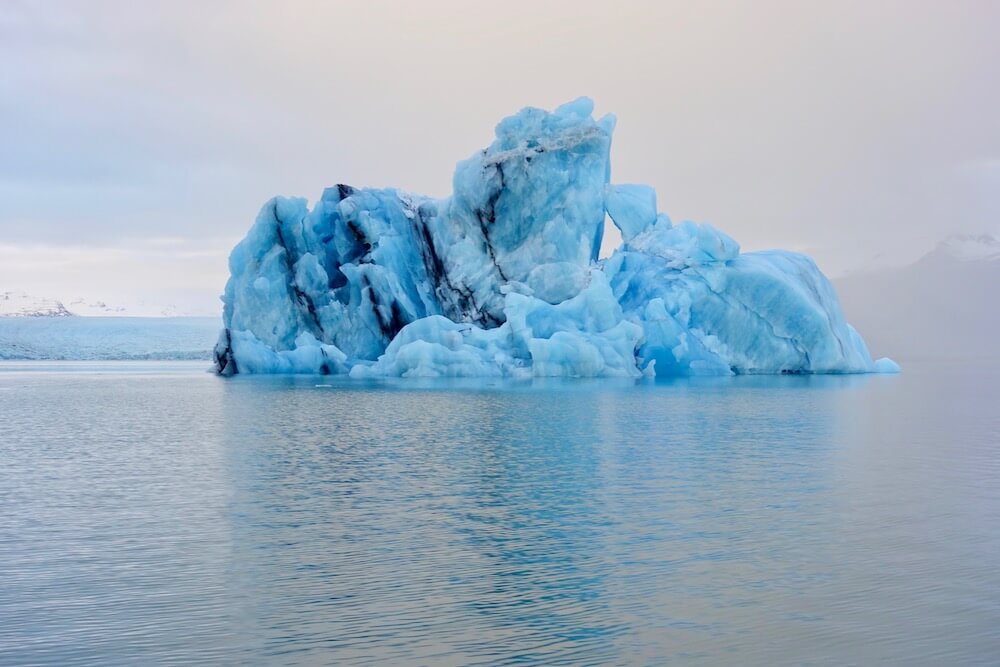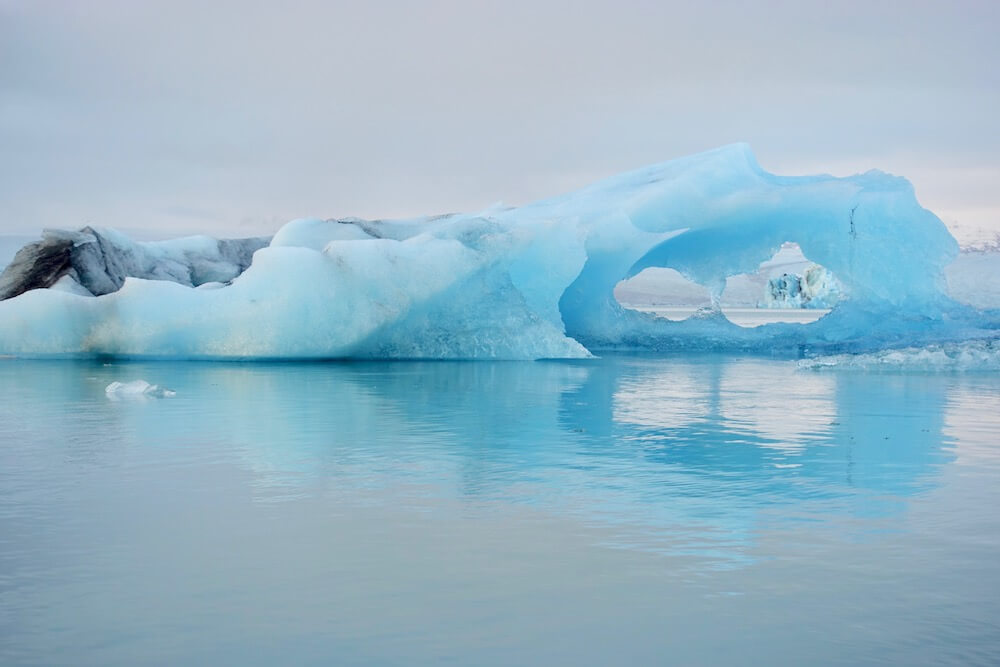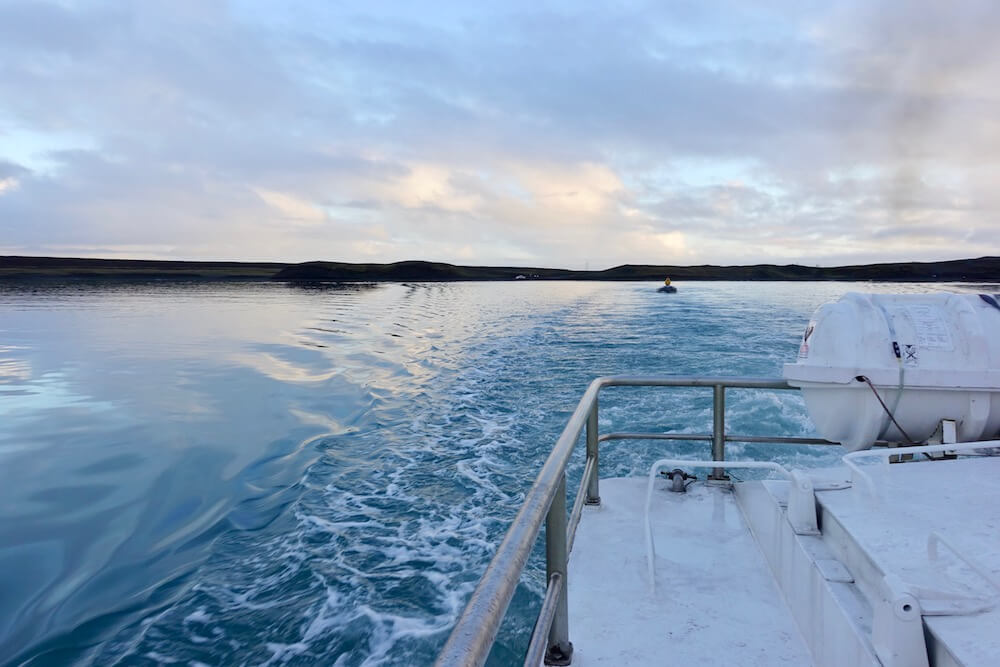 Navigate your way around the lagoon on a boat ride, which will weave you through the labyrinth of icebergs. You'll have the chance to hold a piece of ice in your hands and even taste it, if you wish.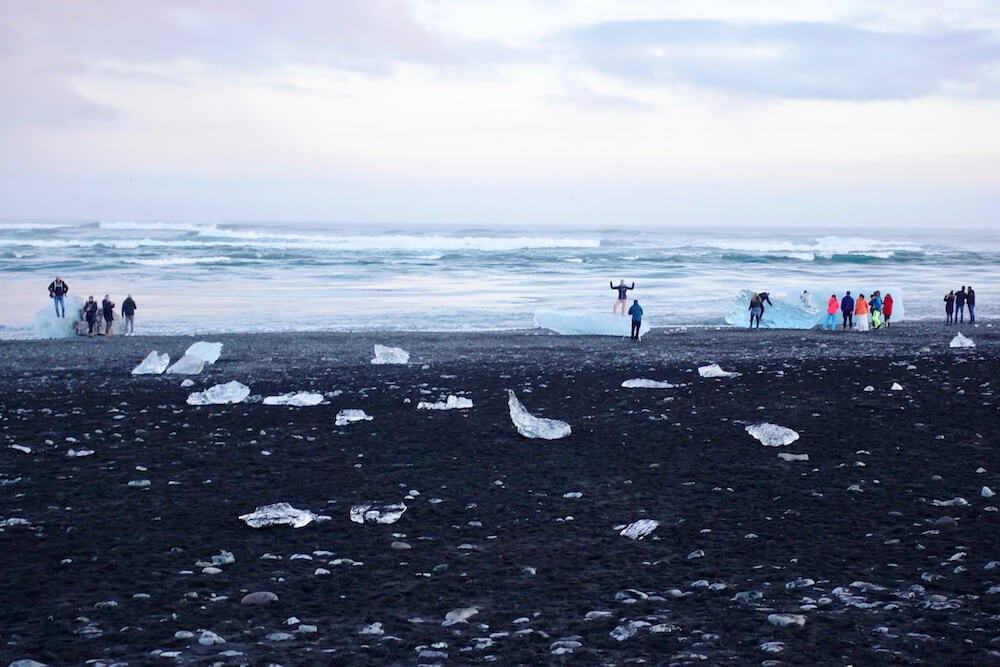 Don't be too hasty to leave the area; just across the road lies the Breioamerkursandur Black Beach, one of Iceland's hidden gems. Colloquially known as the Diamond Beach, the beach is home to countless chunks of ice scattered all along its shores. These 'diamonds' are blocks of ice that have broken off from the nearby glacier, landed in Jokulsarlon Glacier Lagoon, floated out to sea and washed ashore.
Read more: Marvel at the Diamond Beach in Iceland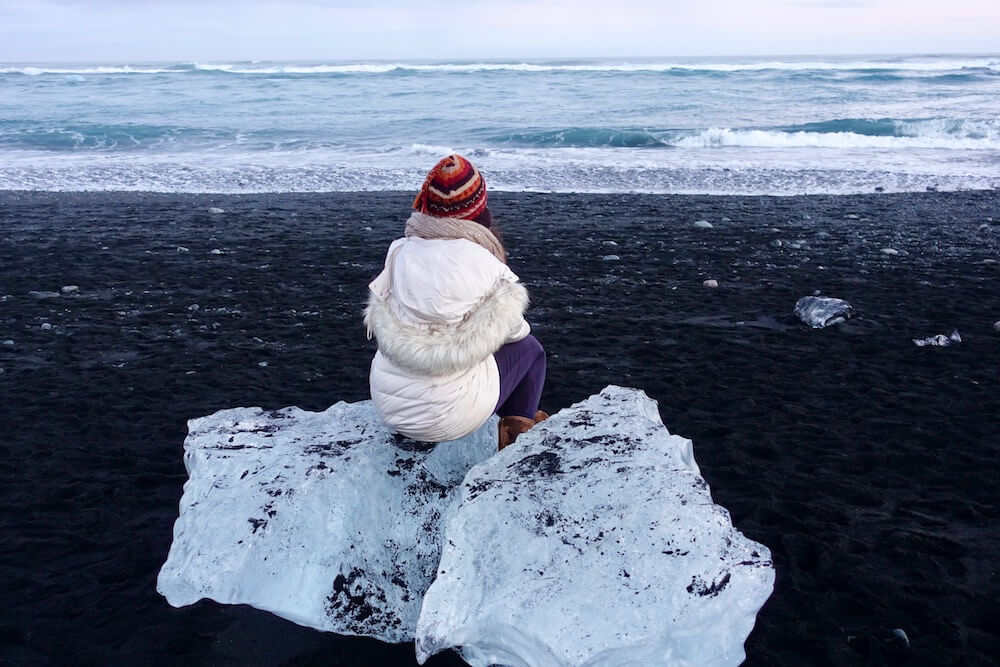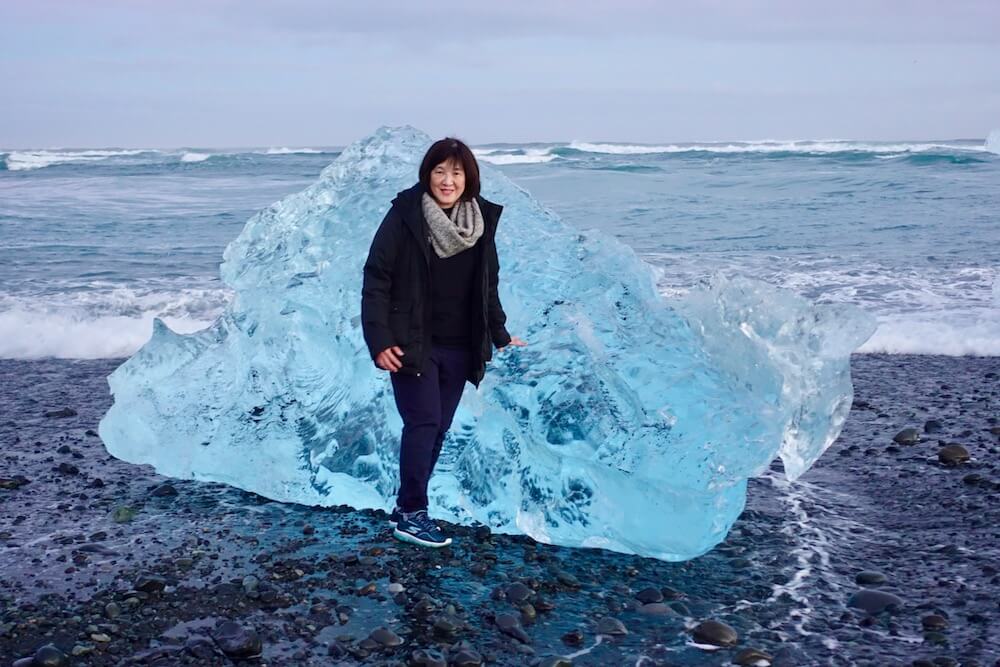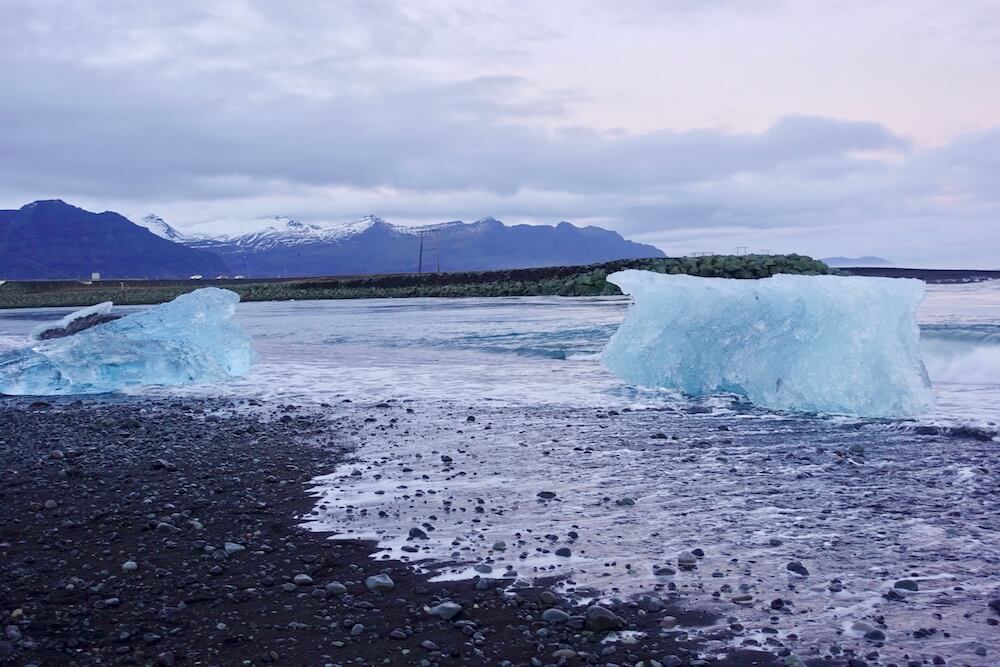 Iceland does indeed have some of the best gems around, wouldn't you say?
Approximate driving duration from Vik to Jokulsarlon and Breioamerkersandur: 2.5 hours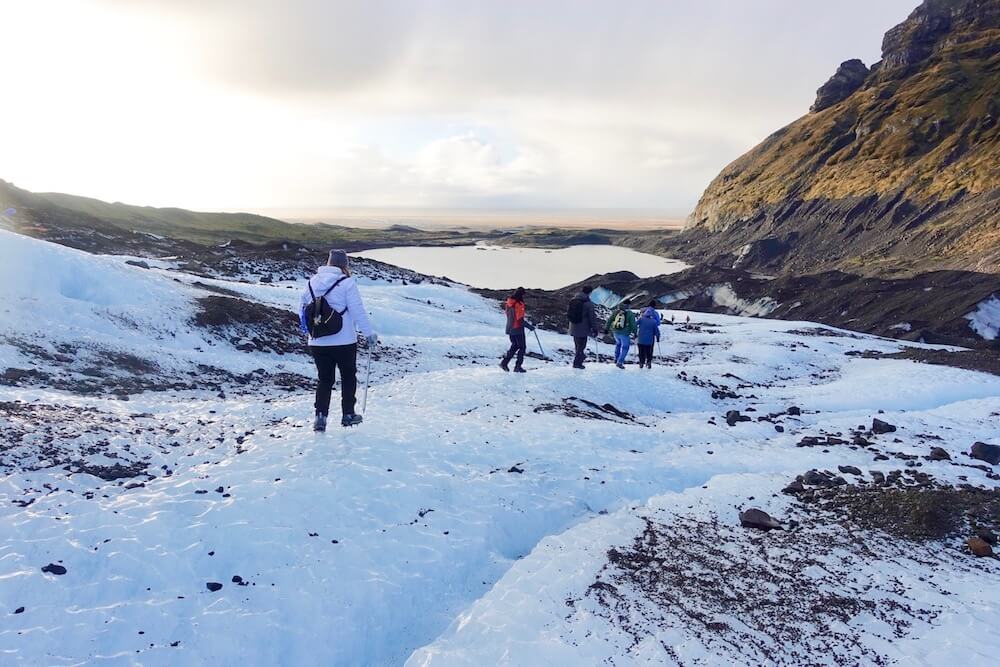 After starting the day on a sparkly note, it's time for some adventure! Head to Vatnajokull Glacier to try your hand at glacier hiking. This glacier is the second-largest glacier in Europe by area and covers about 8% of Iceland's landmass and yes, you can actually walk on it!
Read: Glacier Hiking in Iceland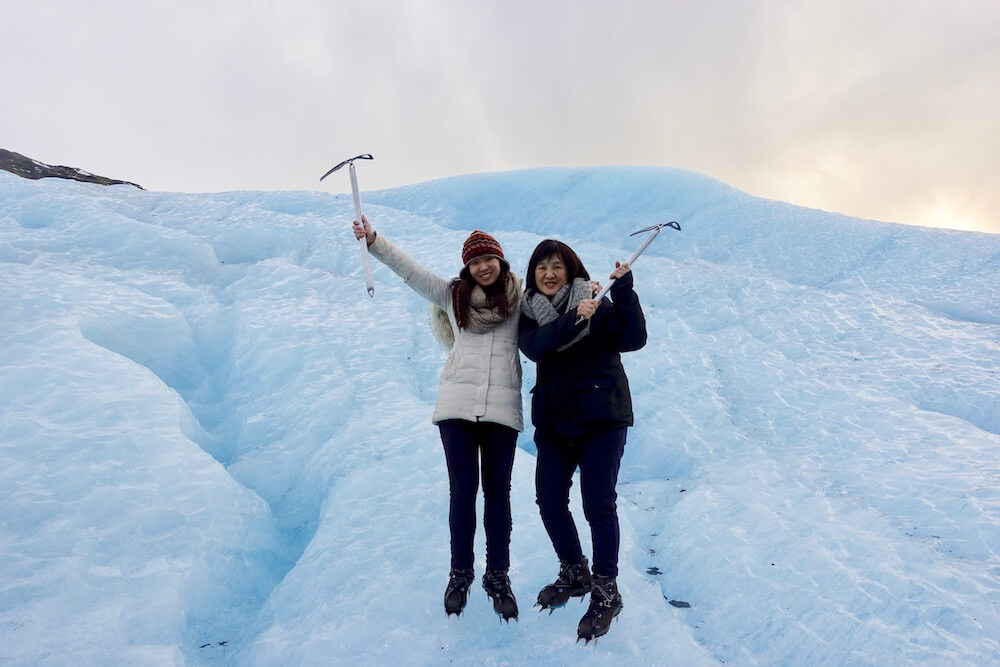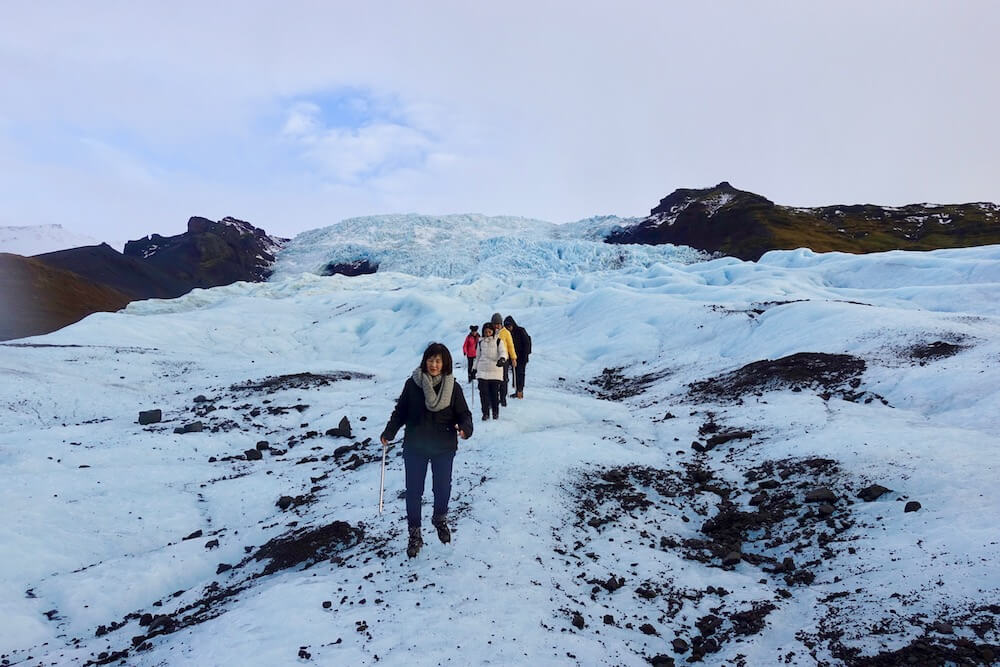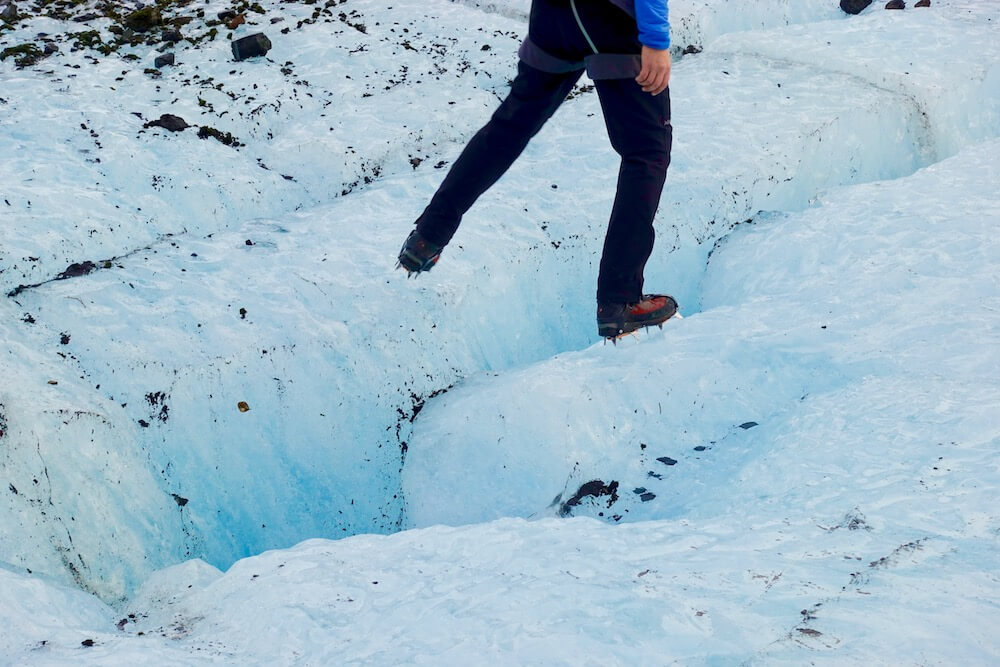 There are many tour companies offering glacier hikes; simply choose a suitable package and meet the operator at the glacier itself. The tour operator will provide you with the necessary equipment for the hike, such as a helmet, ice axe and crampons.
Explore the magical world of startling blue ice, shimmering formations and pure glacial water found in crevices on the ice. This experience will easily be one of the highlights of your South Coast trip.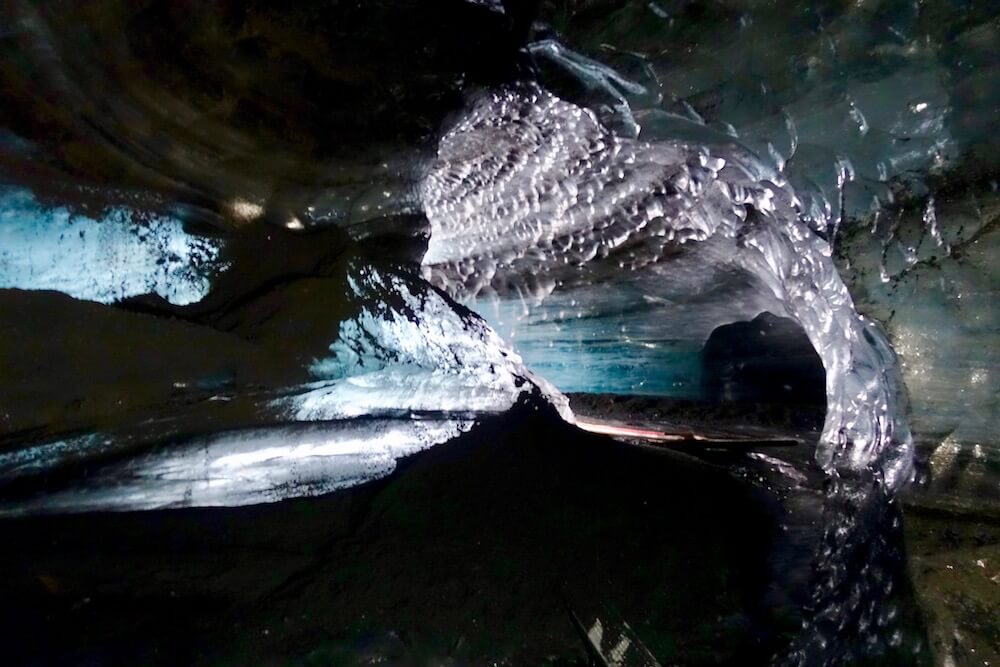 The adventure doesn't stop there; after walking on top of the glacier, get ready to venture inside the glacier, i.e. into the depths of a majestic ice cave. For the sake of convenience, it's best to book a tour that will bring you both glacier hiking and ice caving. The most famous cave in Iceland is the Crystal Cave at Vatnajokull Glacier; unfortunately, the cave was unsafe to enter during my visit. The tour company then brought my group to Katla Ice Cave, another ice cave in the region.
Read: Exploring an Ice Cave in Iceland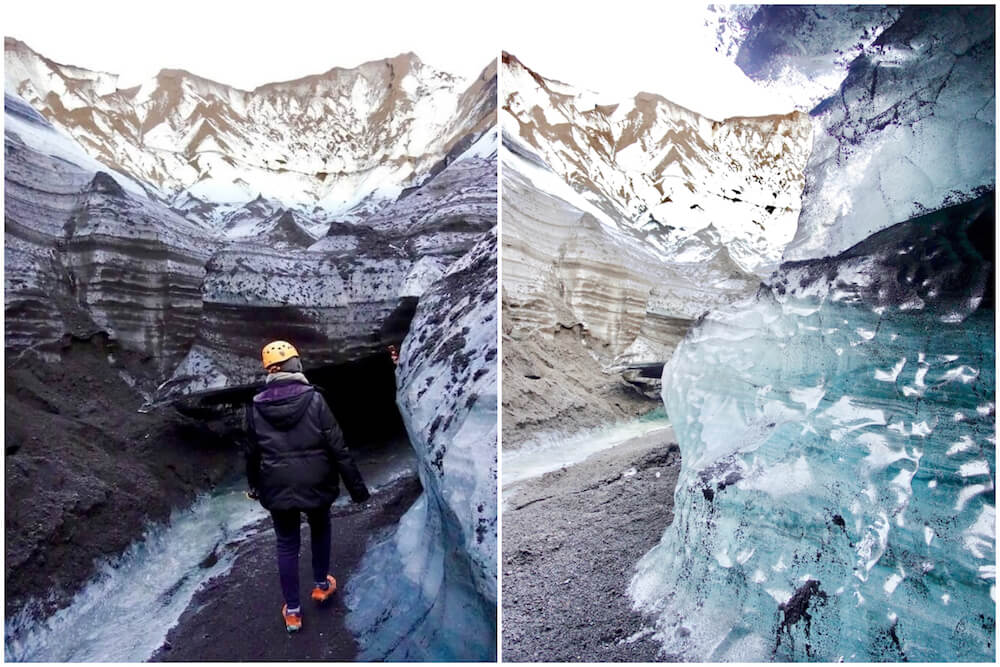 Marvel at the cave's unique formations and how the ice appears to be a brilliant blue in the sun.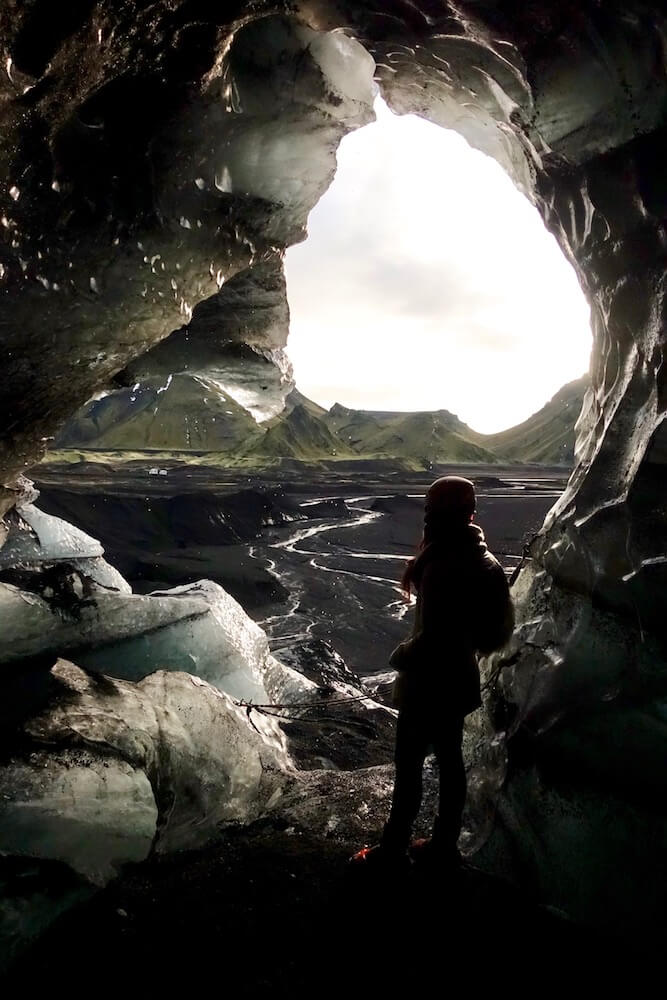 The Katla Ice Cave is surrounded by a dramatic lunar landscape; you'll feel as if you had just stepped foot on the planet Mars!
Approximate driving duration from Reynisfjara to Vatnajokull National Park: 50 minutes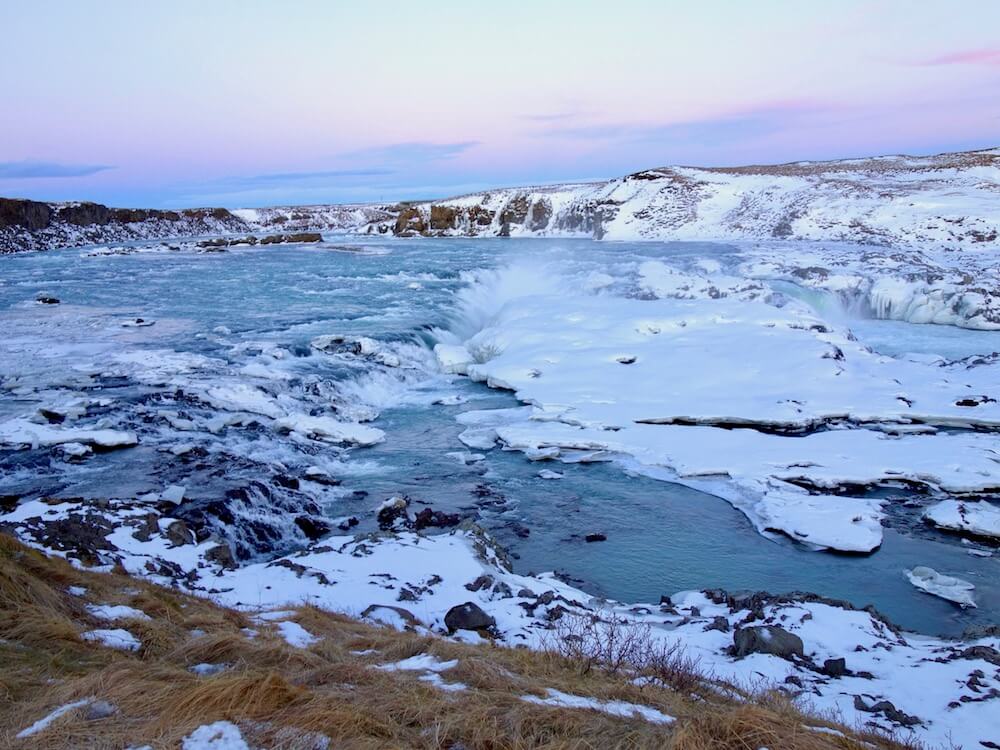 Once you've had your fill of adventure, it's time for a long drive back to Reykjavik. Break the journey up by stopping at Urridafoss, Iceland's most voluminous waterfall.
This waterfall has a flow of 360 cubic metres of water per second, and is especially stunning in winter when parts of the waterfall freeze over. When this happens, the depth of the ice can reach up to a whopping 20 metres!
Read: Top Waterfalls in Iceland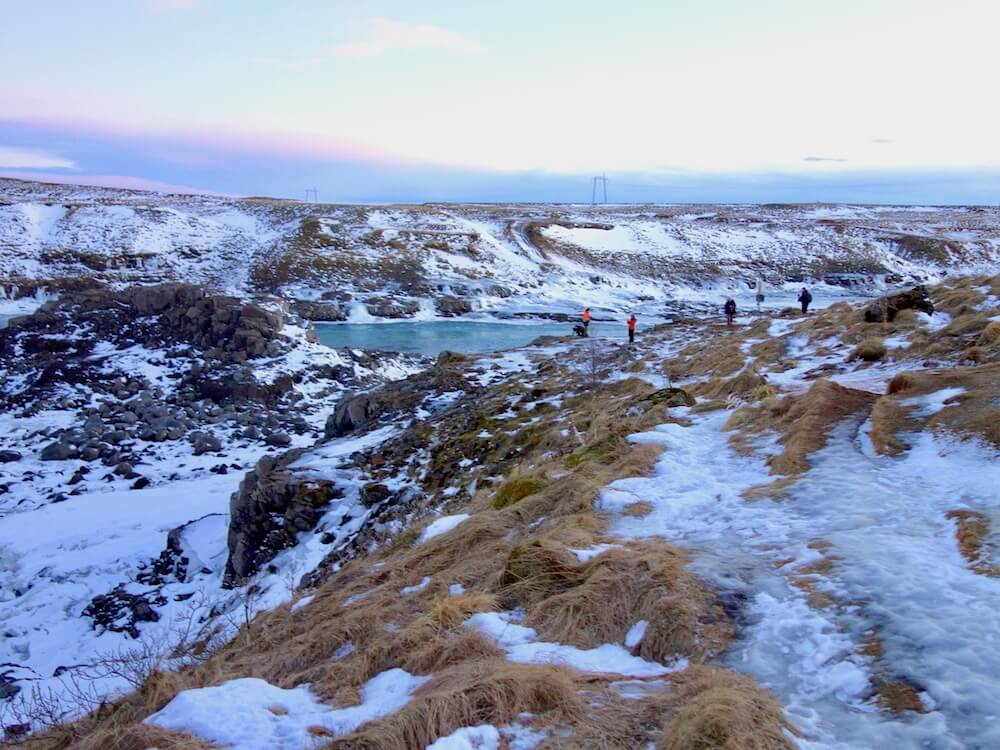 The waterfall is surrounded by a vast lava field; a running joke among the locals is that Urridafoss is the waterfall in Iceland with the mightiest surround sound!
Besides Urridafoss, you can also choose to make a stop at Skaftafell National Park, which is located within Vatnajokull National Park itself. It's entirely up to you!
Approximate driving duration from Vatnajokull to Urridafoss: 3 hours 15 minutes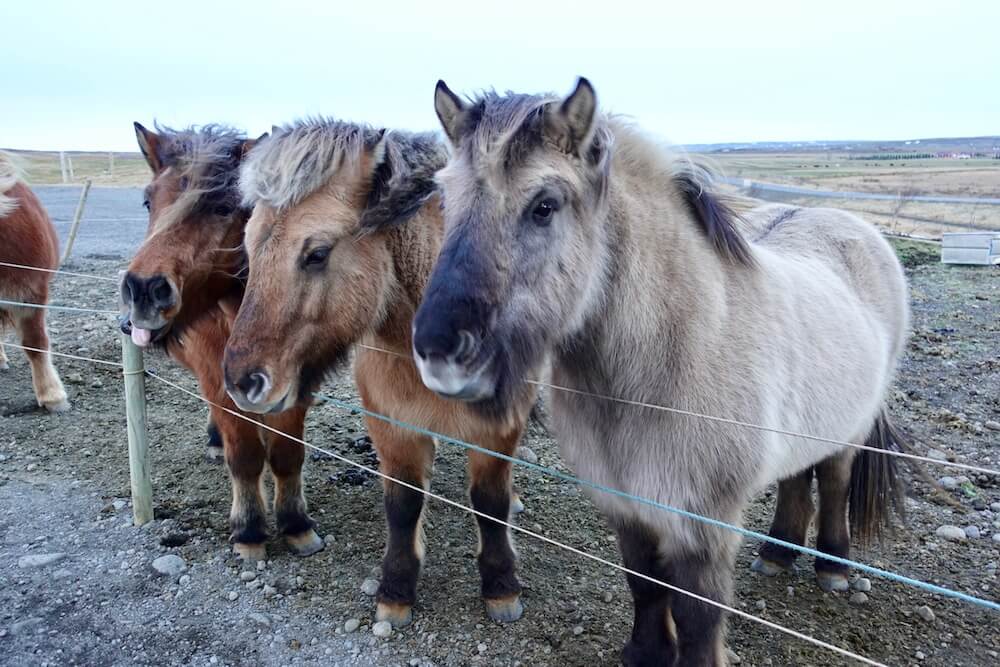 Chances are that along the way, you'll pass by some adorable Icelandic horses.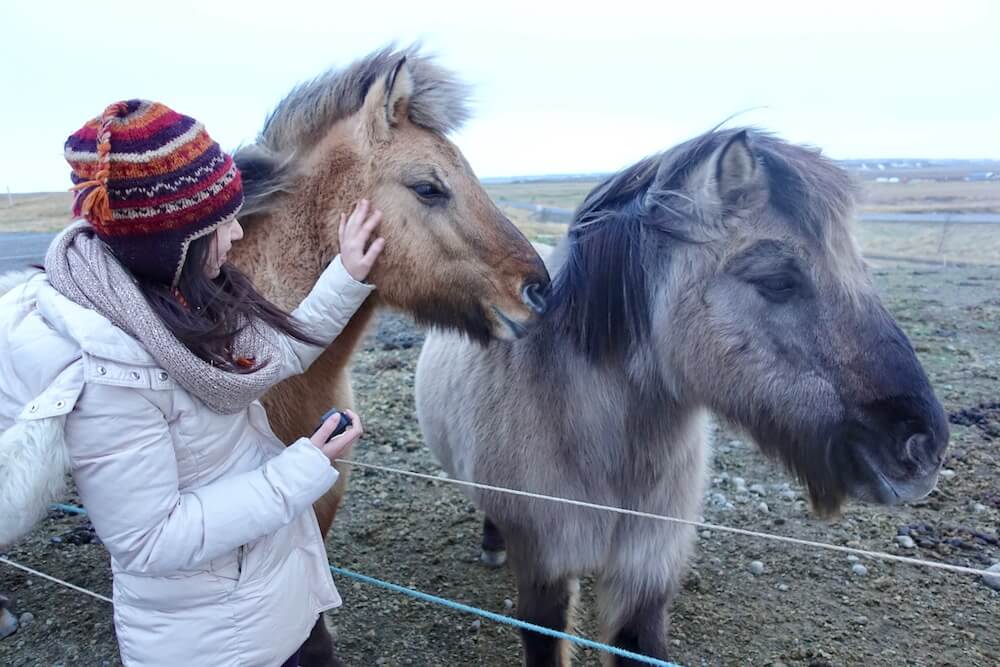 Give them a pat or take a selfie; most Icelandic horses are incredibly friendly and will cosy up in no time. If you wish, you can even choose to ride one of them on a horseback riding excursion.
Read: Ride a Horse Through Lava Fields in Iceland
Approximate driving duration from Urridafoss to Reykjavik: 1 hour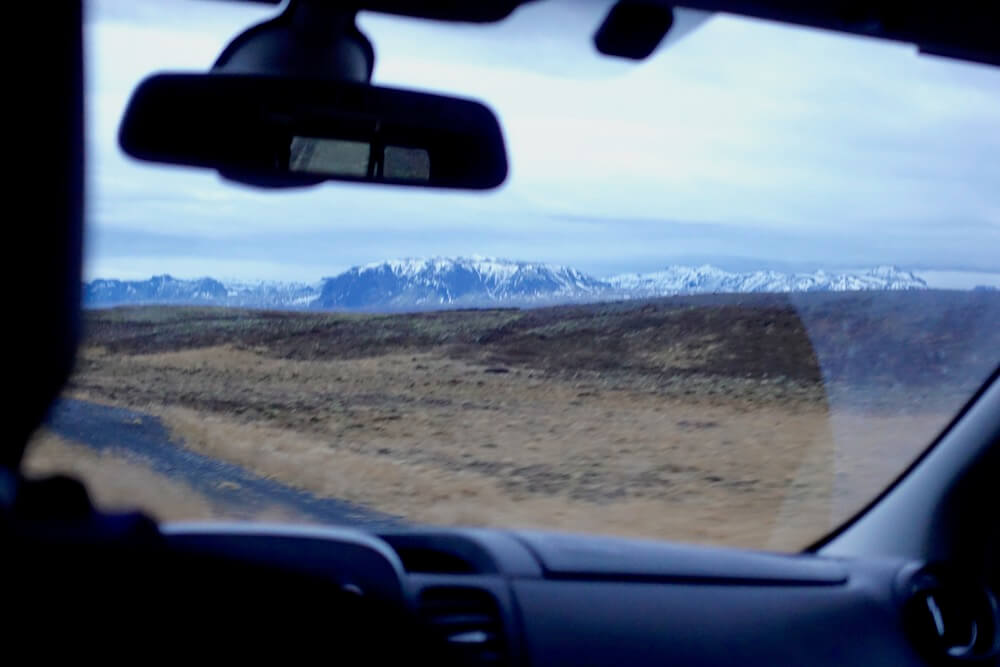 At long last, you'll return to Reykjavik to continue the rest of your Iceland adventure. If you wish to take your time, you can choose to explore the South Coast over additional days. If not, this 2-day Iceland South Coast itinerary covers all the must-see highlights and is great for those who wish to spend their days exploring the other regions, such as the Western Coast.
All the adventure buffs – this one's for you. Bookmark this for your next trip!