Go Skiing or Snowboarding at Poiana Brasov in Transylvania, Romania
If you happen to be in Transylvania during the wintertime, this is one activity you can't miss. Skiing is commonly perceived to be an expensive sport – however, it doesn't necessarily have to be! Located just 20 minutes from Brasov, Poiana Brasov is a pocket-friendly ski resort that's perfect for beginners.
Read: Things to Do in Brasov, Romania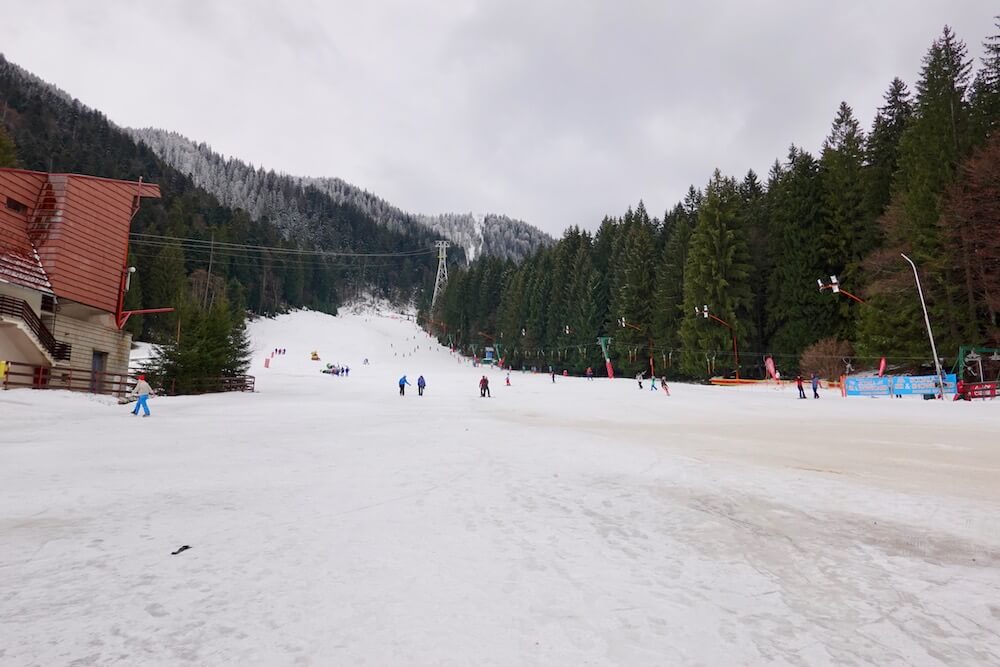 The Poiana Brasov resort is surrounded by the four mountains of Postavaru, Piatra Craiului, Bucegi and Piatra Mare. Located about 1, 020 metres above sea level, the resort offers a total of 12 slopes for snowboarders and skiers to enjoy. 
It starts snowing around September but ski season usually only opens from the end of November to the end of February. In the summertime, the area transforms into a plethora of hiking opportunities.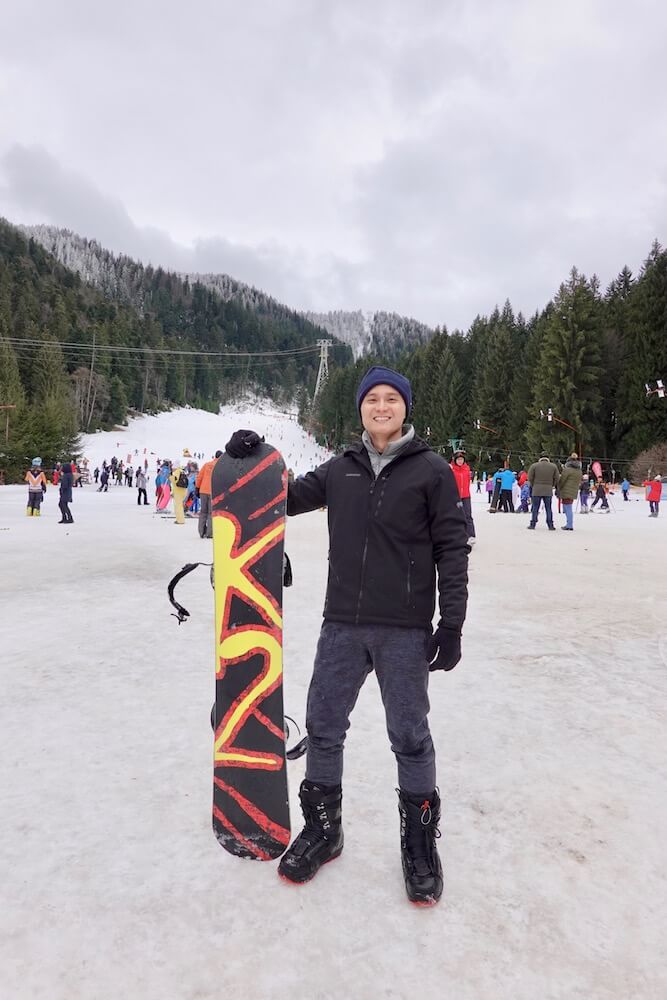 Poiana Brasov is sometimes referred to as the 'Alps of Romania'; however, you won't be skiing in the Alps but the majestic Carpathian mountains.
There are timed and point-to-point (slope specific) ski passes available, the prices of which vary with each year. In 2019, a 4-hour ski pass cost about RON110 (~SGD36) for adults and RON65 (~SGD21) for children. A day ski pass from 11am costs about RON120 (~SGD39) and RON70 (~SGD23) for children; from 1pm, a day pass costs RON90 (~SGD29) for adults and RON50 (~SGD16) for children; and from 2pm, a day pass costs RON65 (~SGD21) for adults and RON40 (~SGD13) for children.
The full-day ski pass costs RON150 (~SGD49) for adults and RON85 (~SGD28) for children. There are also multi-day passes available; check their website for more information.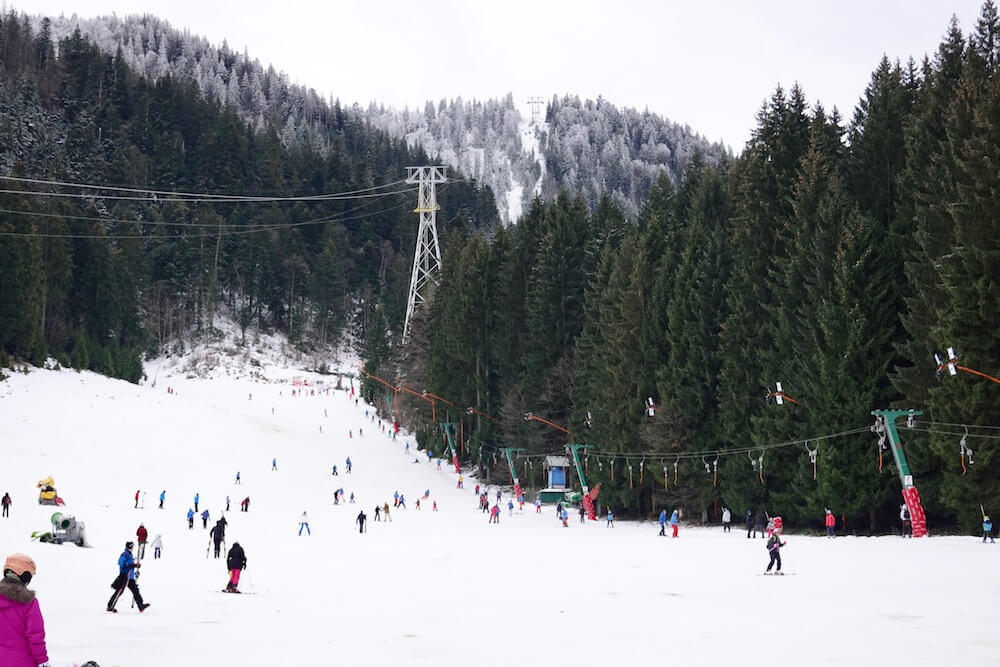 The 12 slopes vary in difficulty. Beginners should head for the Stadium Slope ("Partia Stadionului"), where the relatively flatter terrain makes it good for novices to get the hang of the sport. The Pine Tree Slope ("Partia Bradaului") is also good for beginners and is lit up by lights when dusk falls, making it the only slope that's accessible for night-time skiing. The Partia Sulinar slope is great for medium-level skiers; more advanced skiers can head for the Kanzel, Ruia, Subteleferic and Partia Lupului slopes. There's also about 9 kilometres worth of marked trails for cross-country skiing.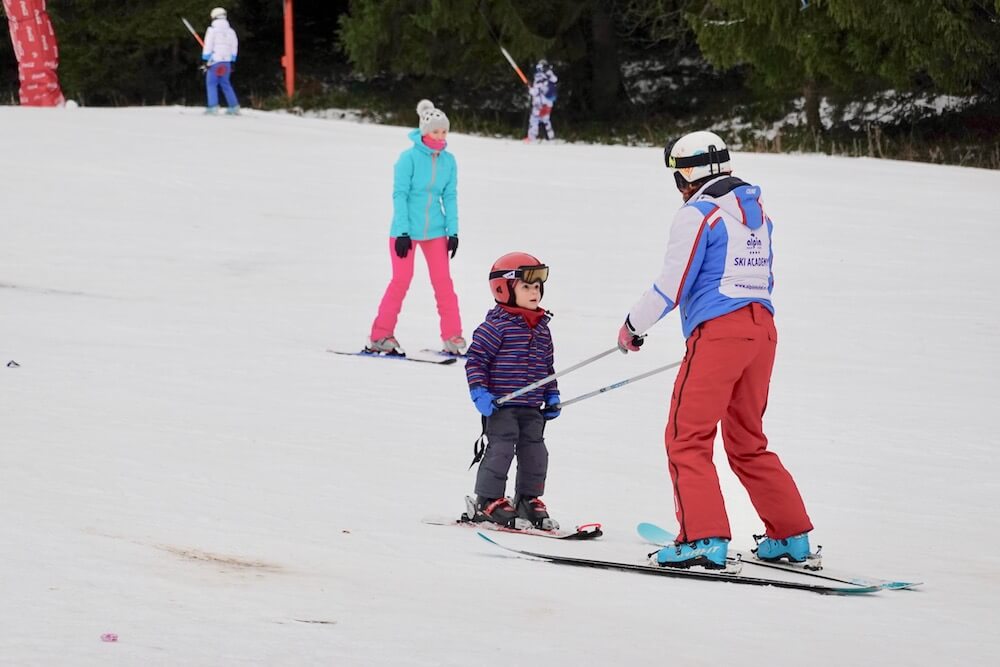 If you wish, you can also engage in various skiing or snowboarding classes. These are conducted by instructors that speak excellent English and German (and sometimes even French and Italian), with each class segregated by age and attended by approximately 10 to 12 people.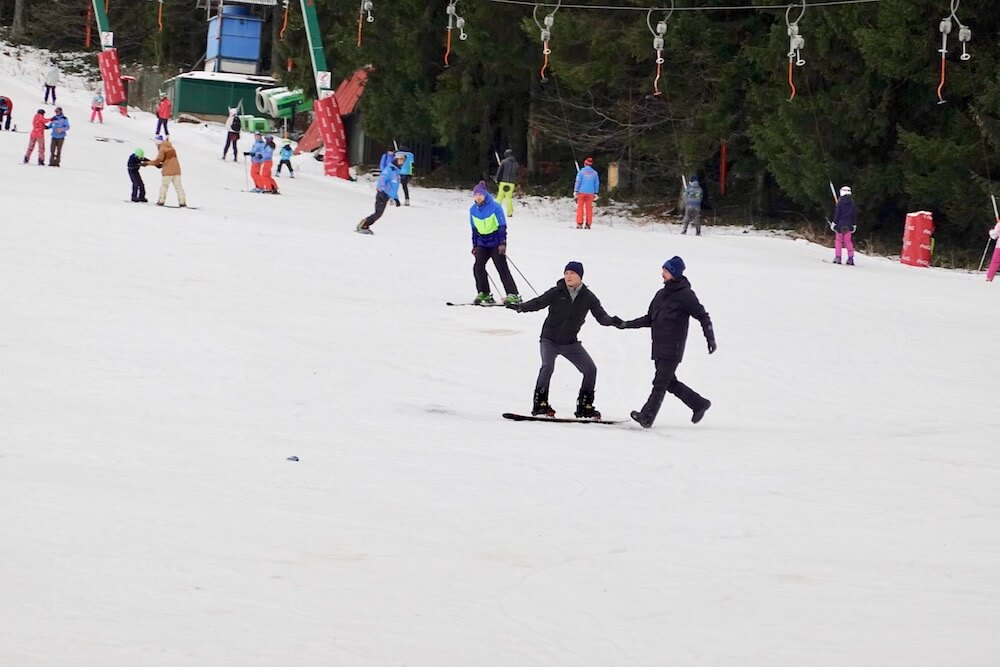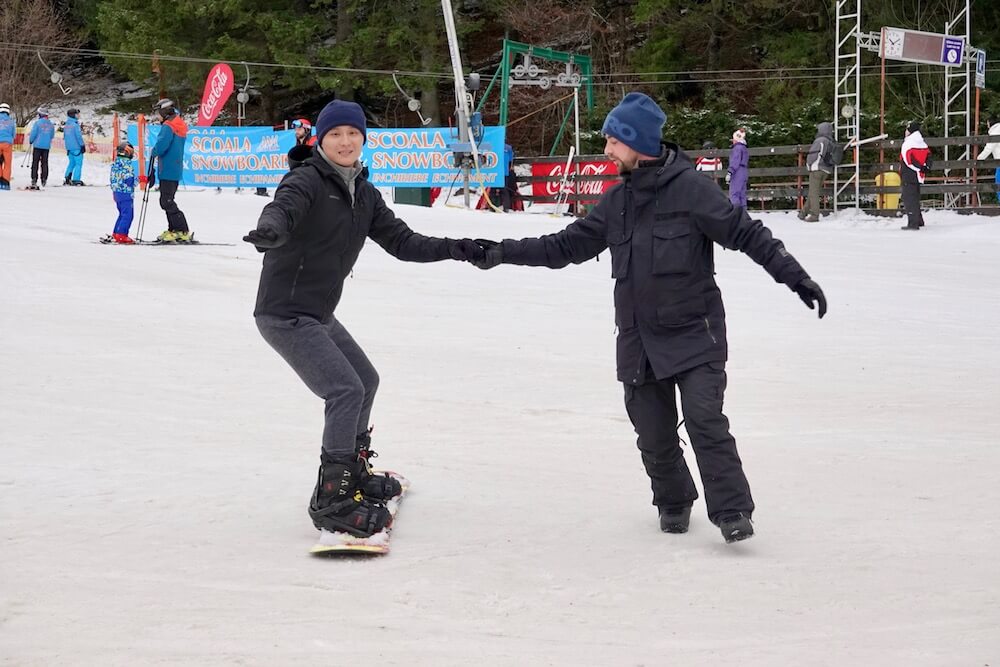 Alternatively, you can also go for a private class, which is great if you prefer personal attention. Private classes are priced at approximately RON97 or EUR20 (~SGD30) per hour, which is good value for money!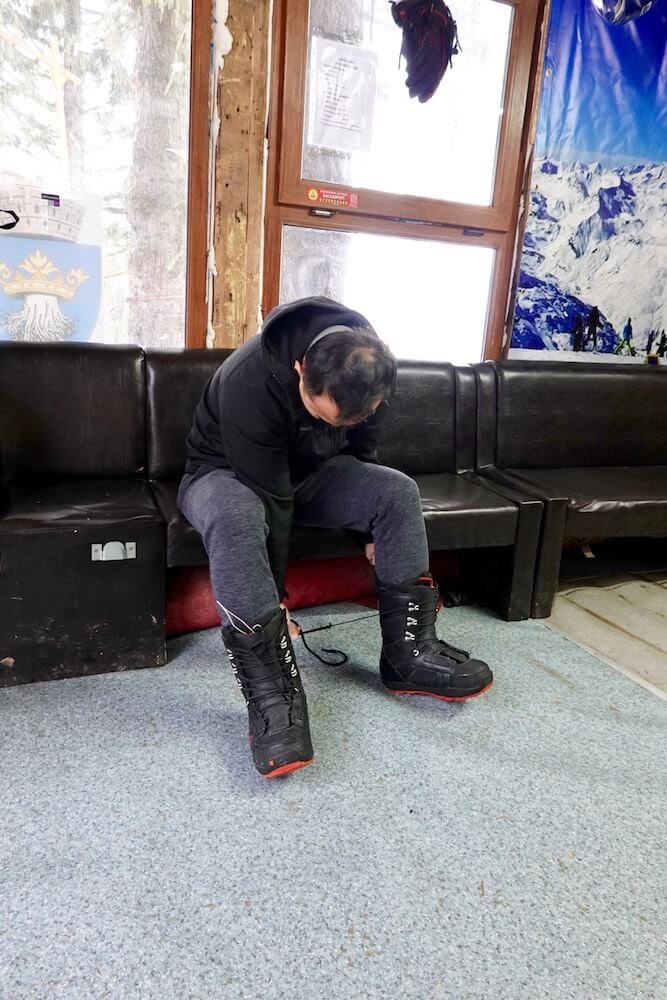 Equipment rental is readily available at the slopes; you can choose to rent what you need for either the full day or half a day.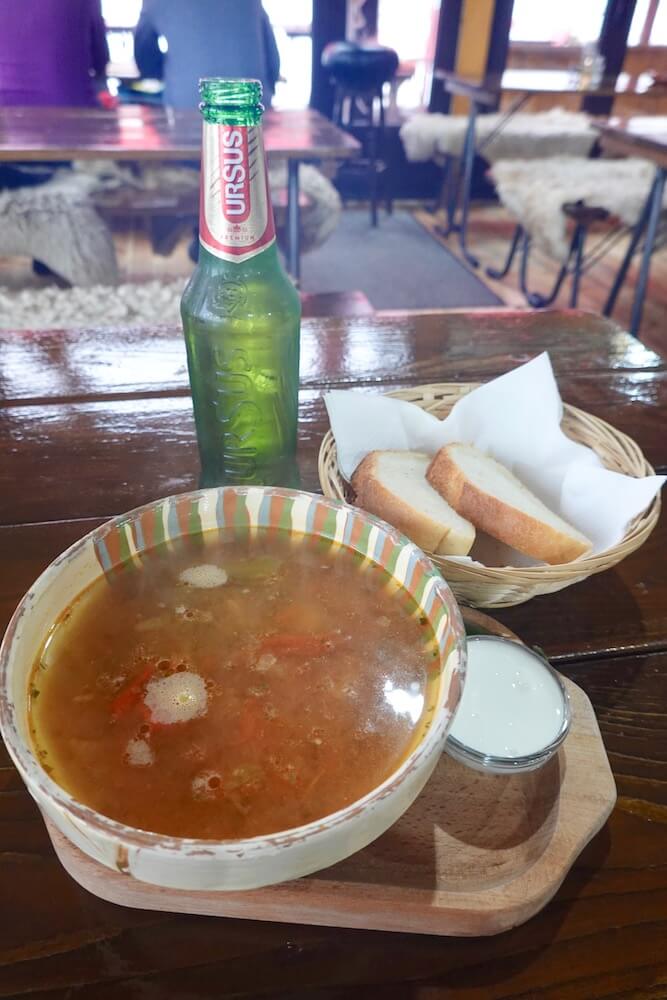 After a day of skiing or snowboarding, warm up with a steaming bowl of soup and a few slices of toasted bread.
Getting to Poiana Brasov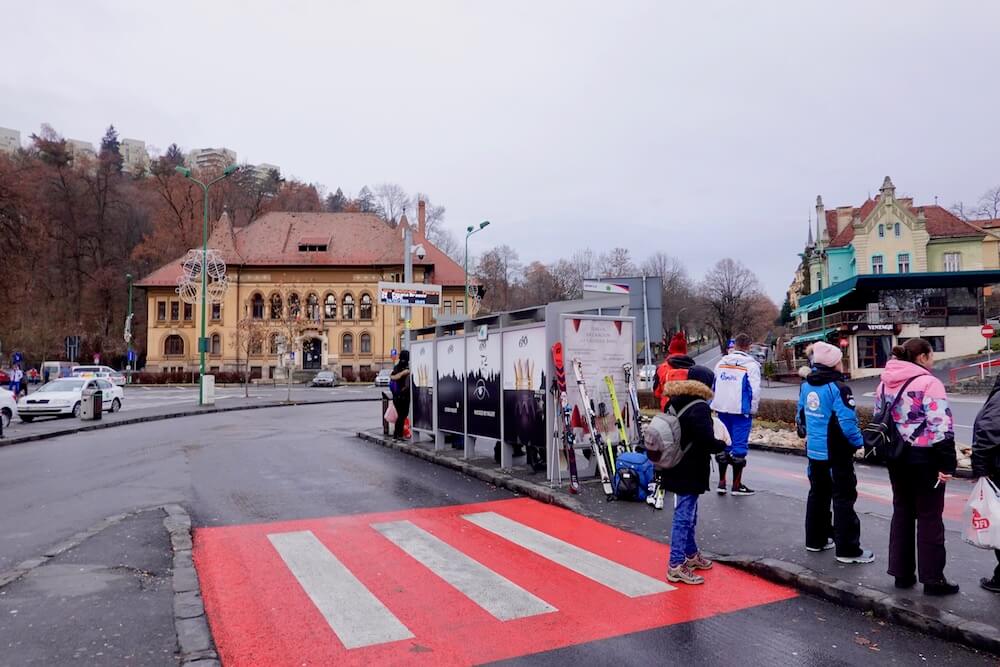 Due to its proximity to Brasov, Poiana Brasov makes for a great half-day or full-day trip. From Brasov, you can take the #20 bus from the Livada Postei bus-stop to Poiana Brasov. This will get you to Poiana Brasov in just 20 minutes, with buses departing every half hour. The journey will cost RON5 (~SGD0.3) one-way.