Things to Do in Brasov, Romania
When I started planning my trip to Romania, I just knew that I had to go to Transylvania.
Maybe we should eat more garlic before we go - joked the husband when I brought this up. Indeed, Transylvania is known to be the home of Dracula, a bloodthirsty vampire Count, and his castle in Bran; and garlic, according to legend, is apparently able to ward any encroaching vampires off.
Read: Visit Dracula's Castle in Transylvania, Romania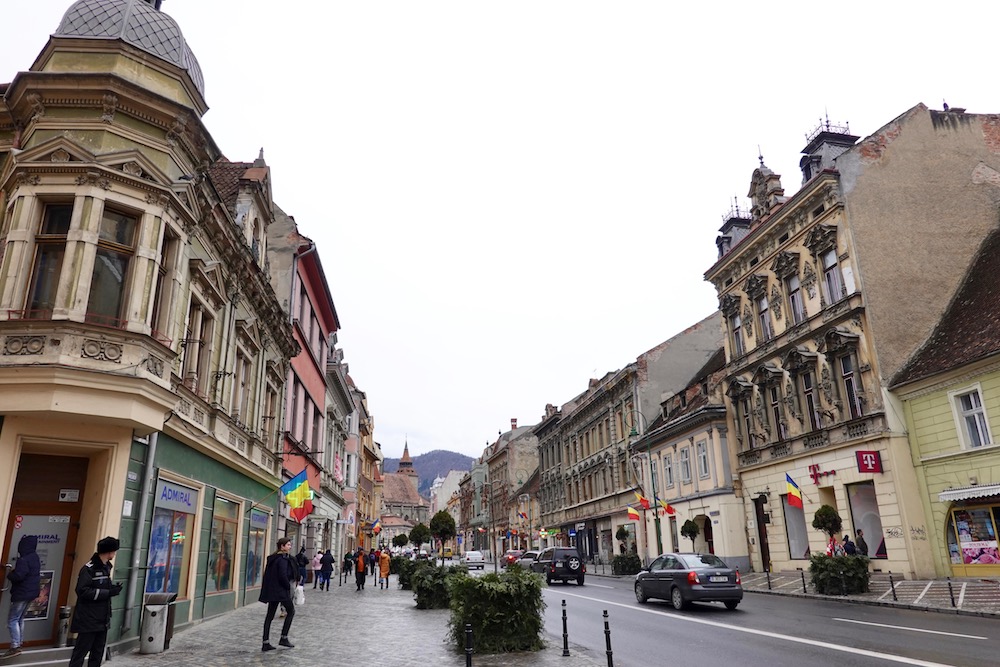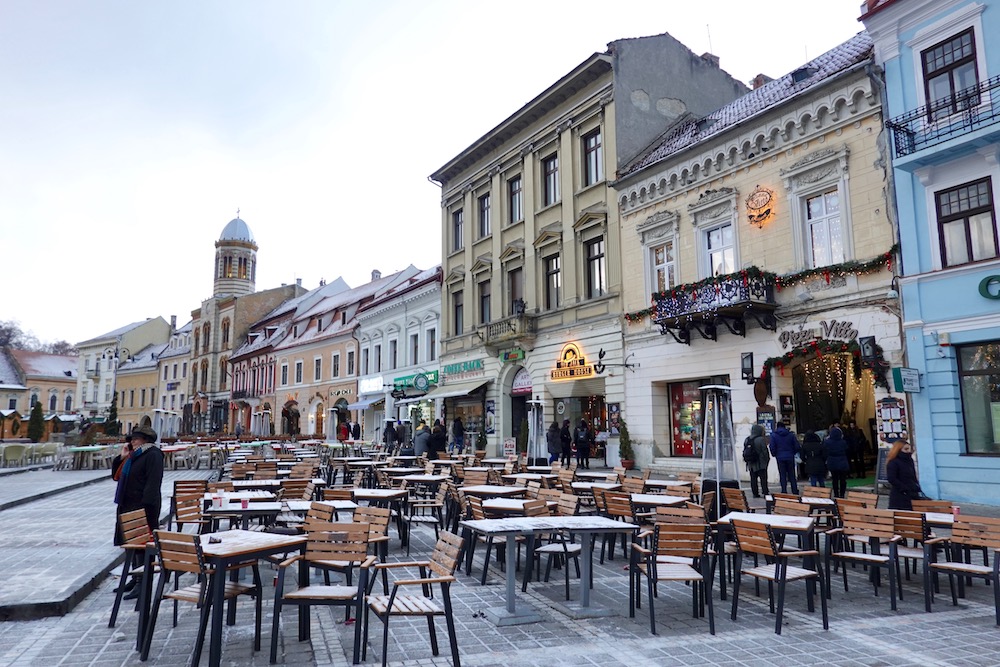 Brasov is situated in the heart of Transylvania, making it a great base for exploring the surrounding region. If you're coming from Bucharest (like we did), the medieval city of Brasov offers a relaxing escape with a much slower pace of life. Time slows down to a crawl; it seems like a crime to not enjoy a drink in the main square and just watch people pass you by. The city is also nestled along one of the oldest trade routes between Wallachia, Moldavia and Transylvania.
Read: Things to Do in Bucharest, Romania
Brasov is small but charming with just 250, 000 residents, with most of its attractions within walking distance. Here's what you can do in the city:
1. People-watch at Piata Sfatului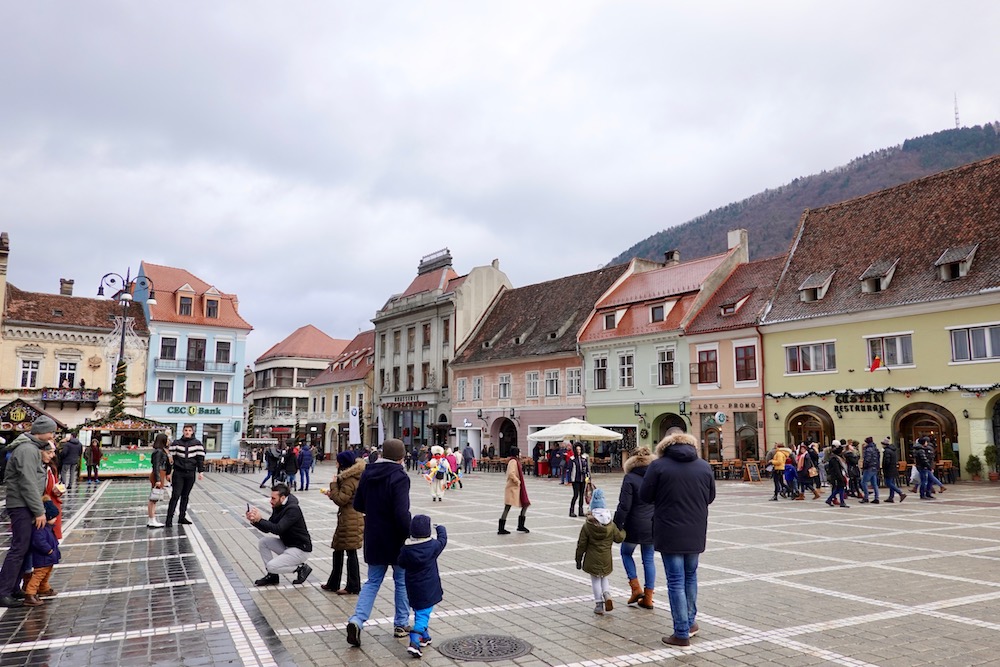 It's easy to get lost in the magic that hovers over Brasov's main square ("Piata Sfatului"), which boasts cobblestone pavements and buildings in all shades of the rainbow. However, as quaint and alluring it is now, the square has a dark past – back in the Middle Ages, the space was host to several public trials and executions, many of which were related to witch-hunting!
There are also stories linking the square to the legend of the 'Pied Piper of Hamelin'. In this story, a pied piper is tasked to rid the city of Hamelin in Germany of a pesky invasion of rats. The pied piper plays his magic pipe, enticing the rats out from underground and into the River Wesser, drowning them all. 
However, the local council refused to pay the pied piper for his services and even made a mockery of him. Furious, the pied piper returned to take his revenge, playing his magic pipe and luring 130 children underground. These children were brought to a cave and never returned; it's said that some of these children managed to dig their way to Transylvania and resurfaced again at Piata Sfatului in Brasov.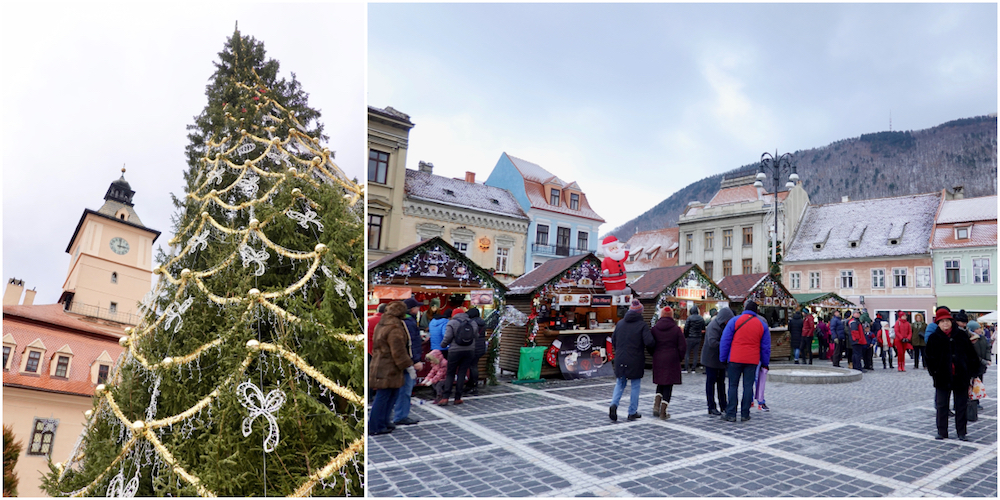 Come Christmas each year, the square transforms into an enchanting wonderland complete with a giant tree and a Christmas market.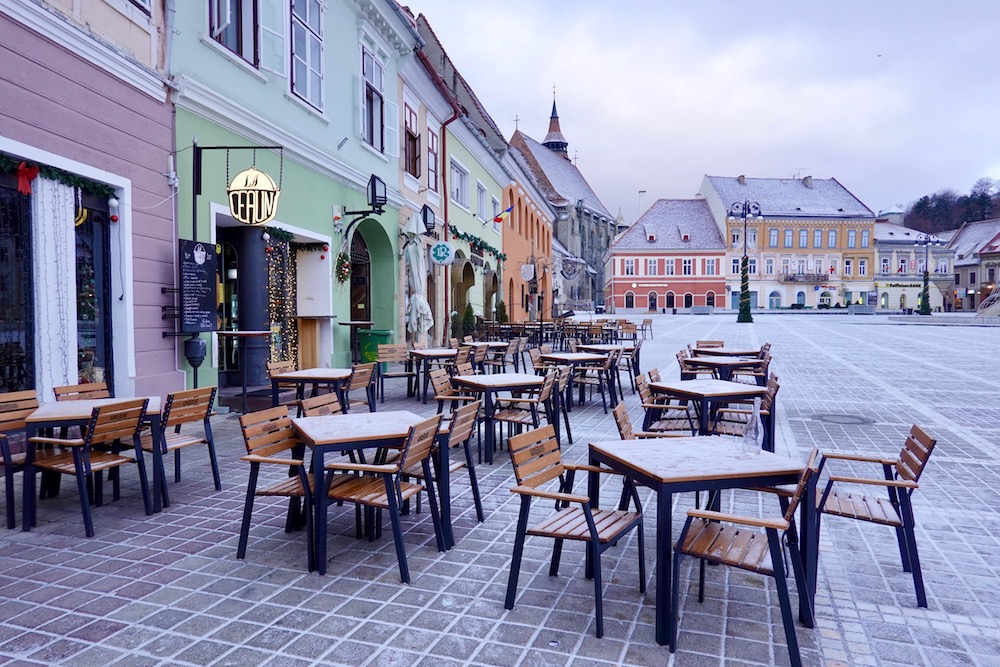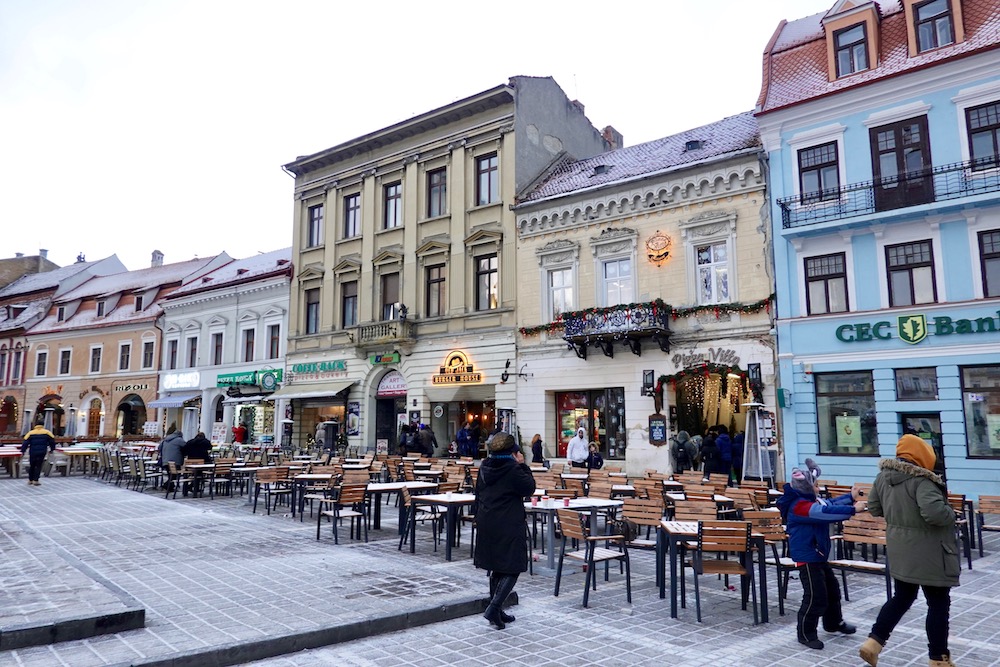 The square is lined with many cafés and restaurants with al fresco dining areas. In the summer, it's common to see these filled with locals basking in the sun with a beer in their hands.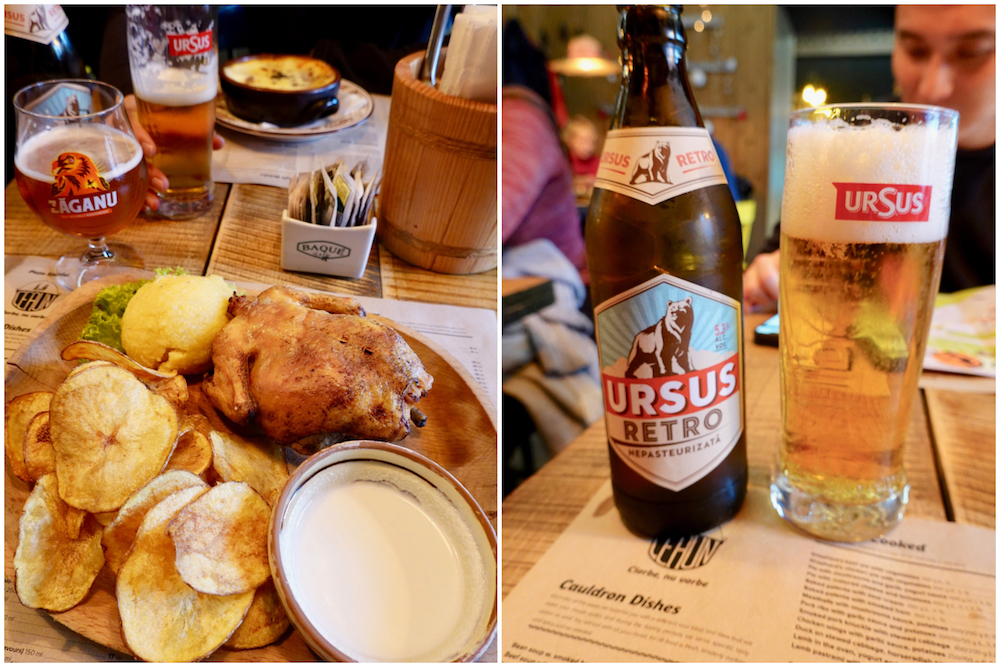 Head to Le Ceaun for a taste of traditional Romanian food. Dig into a hearty 'Tochitura' stew, comprising beef and pork in tomato sauce, and wash it down with a glass of locally produced 'Ursus' beer.
Le Ceaun
Address: Piata Sfatului 11-12, Brasov 500031 Romania
Opening hours: 12pm to 10pm, daily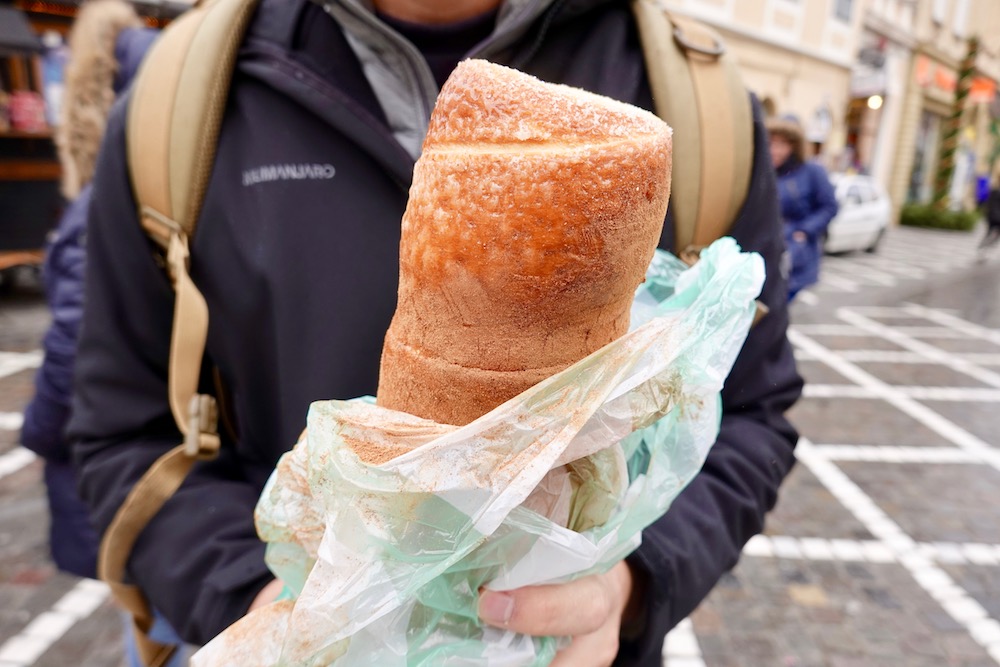 You'll also find carts selling Kurtos Kalacs along the perimeter of the square. Similar to the Trdelnik in Prague, the Kurtos Kalacs is the Romanian version of this sweet cylinder-shaped dessert that's roasted on a spit and coated in sugar.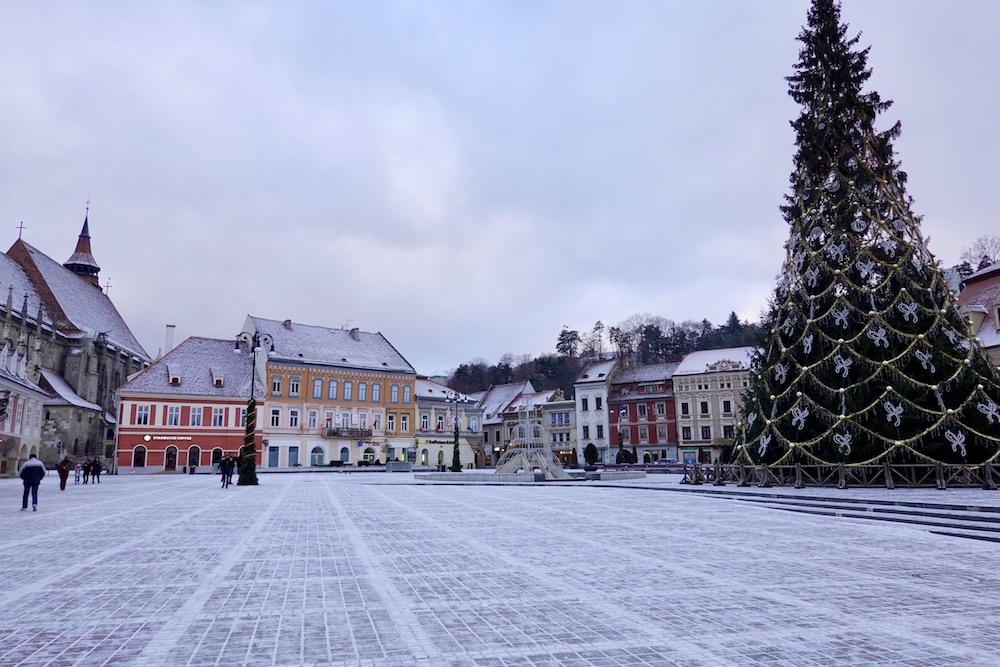 If you wish to snap a photo of the square sans the crowds, Piata Sfatului is blissfully peaceful in the early morning.
2. Stroll down the main street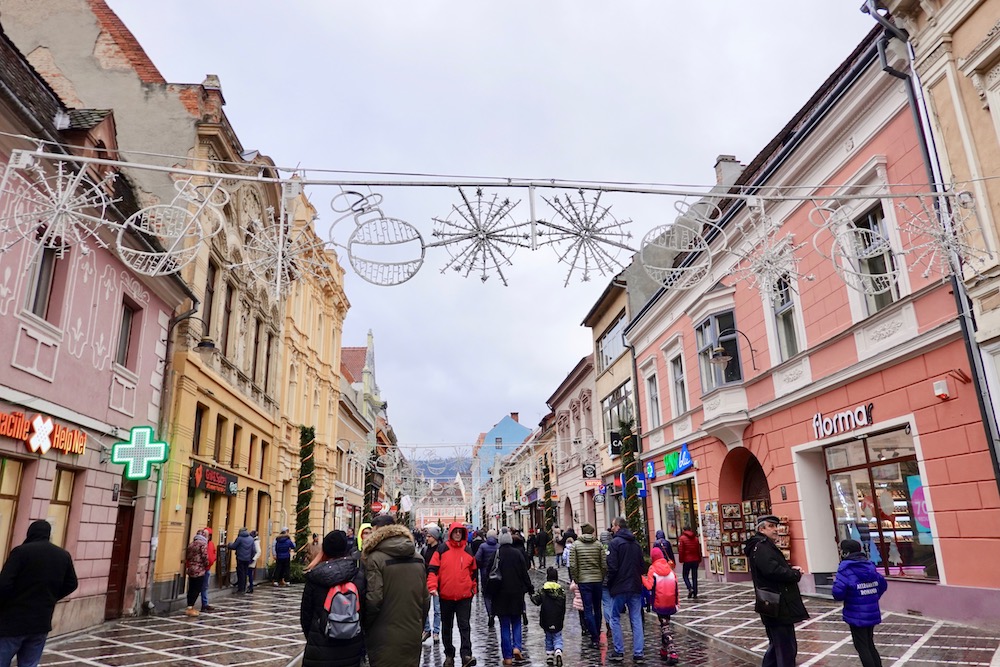 The main street ("Strada Republicii") leading up to Piata Sfatului is always bustling with activity. The picturesque street is completely pedestrianised, and is lined with multiple boutique shops, restaurants and cafés.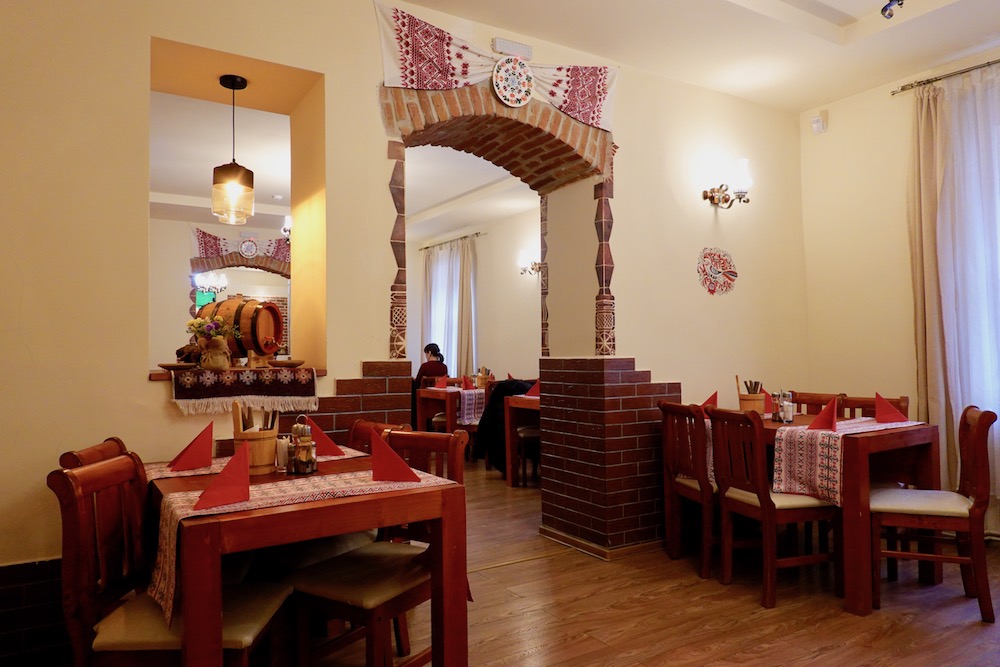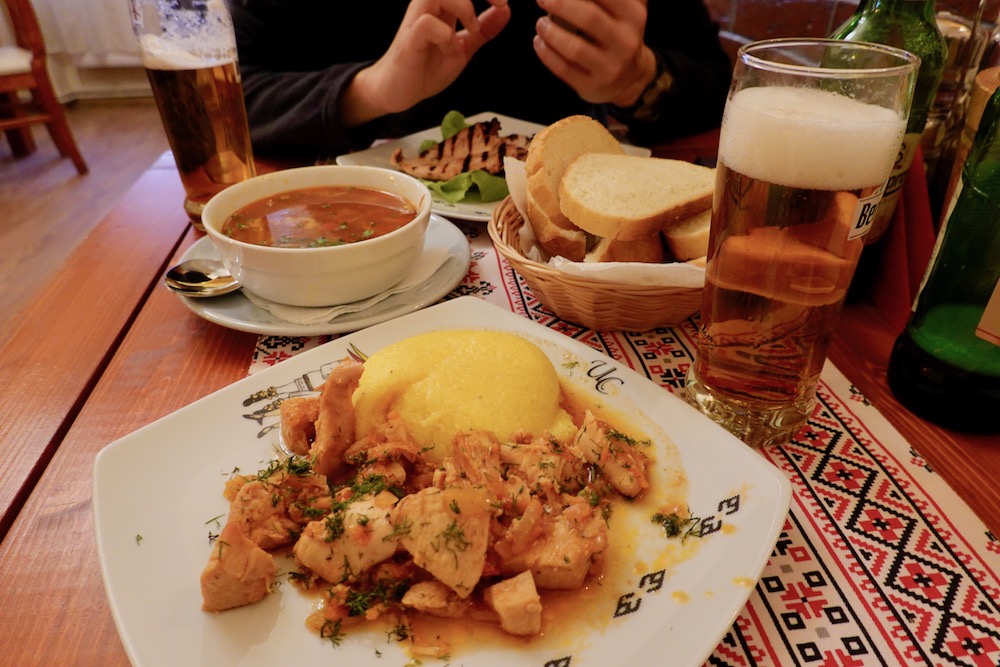 Hidden away in a corner of the street is Ursul Carpatin, a traditional Romanian restaurant. I especially liked the interior of the restaurant, which was both rustic and cosy.
Ursul Carpatin
Address: Strada Weiss Michael 29, Brasov 500024 Romania
Opening hours: 11am to 11pm, daily
3. Learn about the history of the Black Church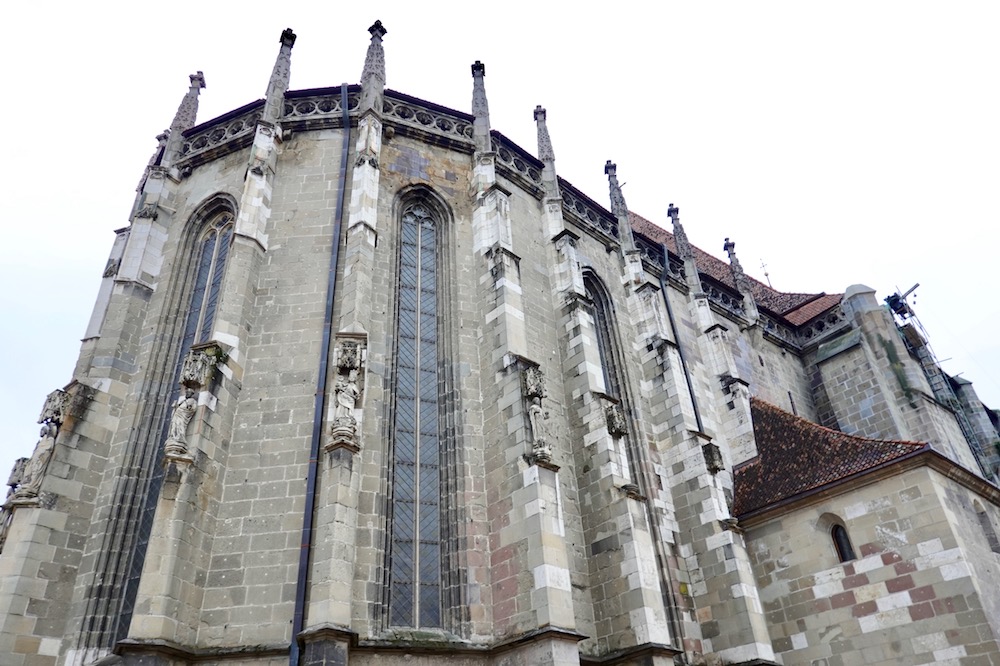 Located in Piata Sfatului, Biserica Neagra is the largest Gothic church in Eastern Europe. Constructed in the 15th century, the church is also known as 'the Black Church' after a 1689 fire ravaged the church and turned its walls black from the smoke.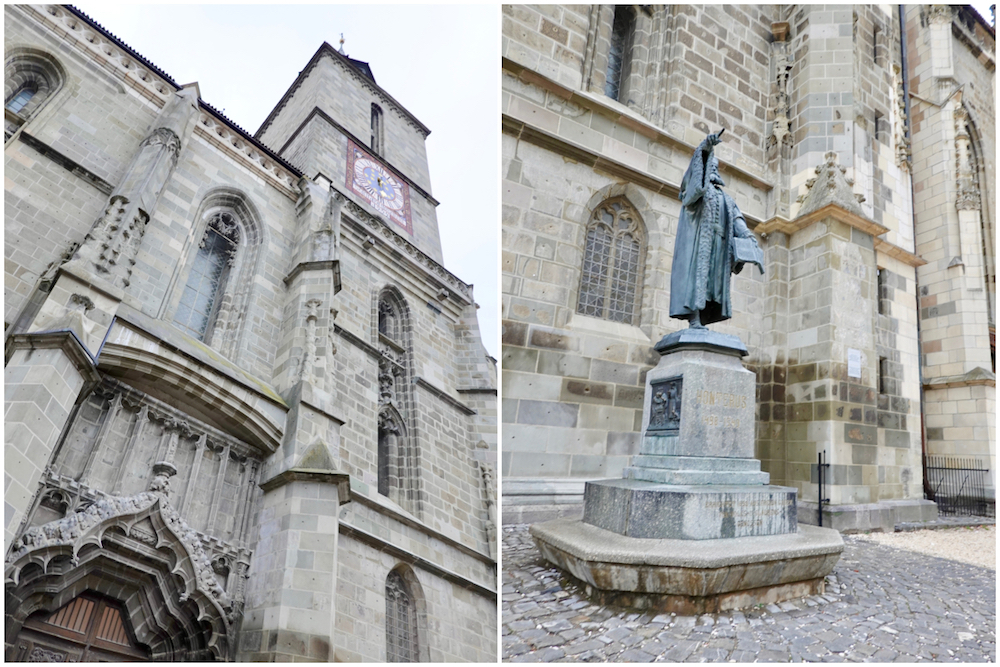 In the 16th century, Catholic services were replaced by Lutheran services at the Black Church. This is still in practice until today! Outside the church, there's a statue of Johannes Honter, a Transylvanian Saxon humanist who brought Lutheranism to the region.
4. Walk through one of Europe's narrowest streets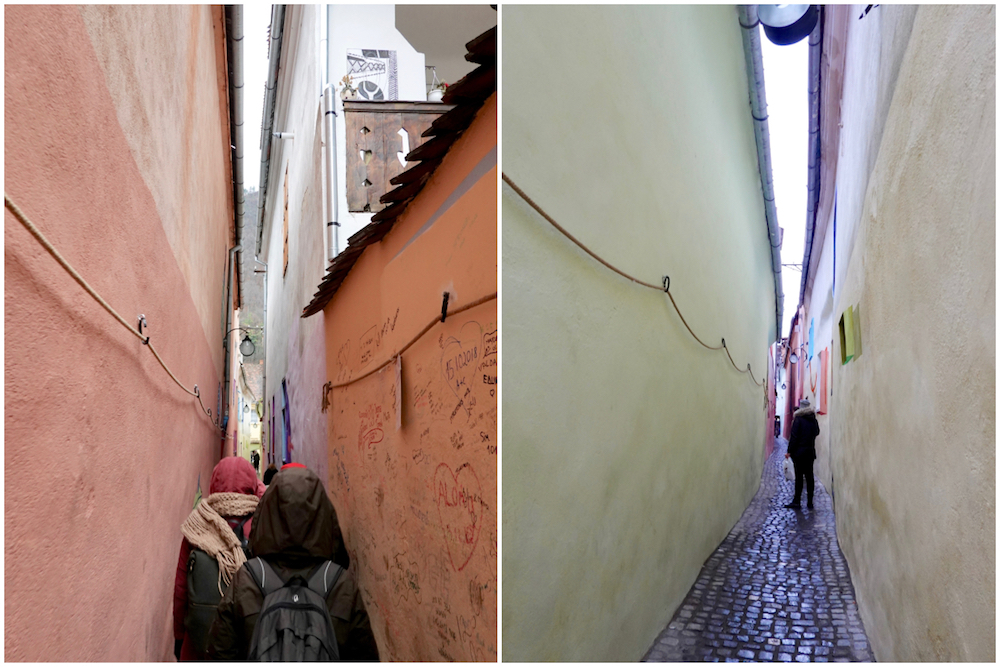 Who would have thought that Brasov would be home to one of the narrowest streets in Europe? In the past, this corridor was used by firemen as a shortcut between Poarta Schei and Cerbului Street. Rope Street ("Strada Sforii") measures 53 inches at its widest point and a mere 44 inches at its most narrow point, making it quite a squeeze to pass through!
The street has now been turned into a street art gallery, with its walls painted by various local artists. 
5. Climb the White and Black Towers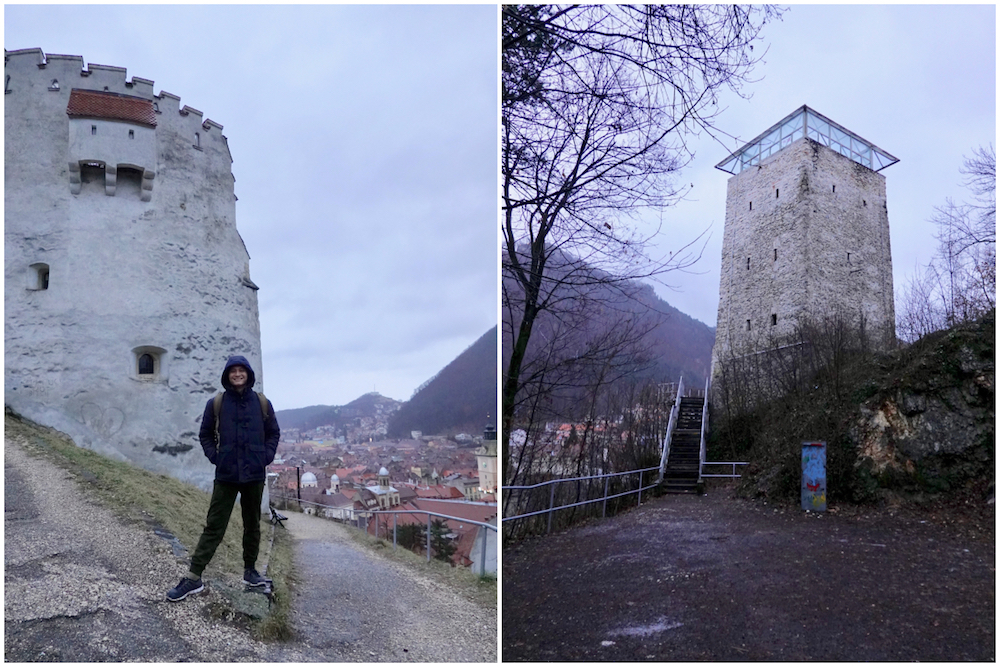 A path behind the city's old fortifications leads to the White and Black Towers. Built in the 15th century, these towers comprised Brasov's first line of defence. This fortification of Brasov was in response to repeated raids by the Turks in the 1400s. They were also used as quarantine areas during the 18th- and 19th-century pandemic outbreaks.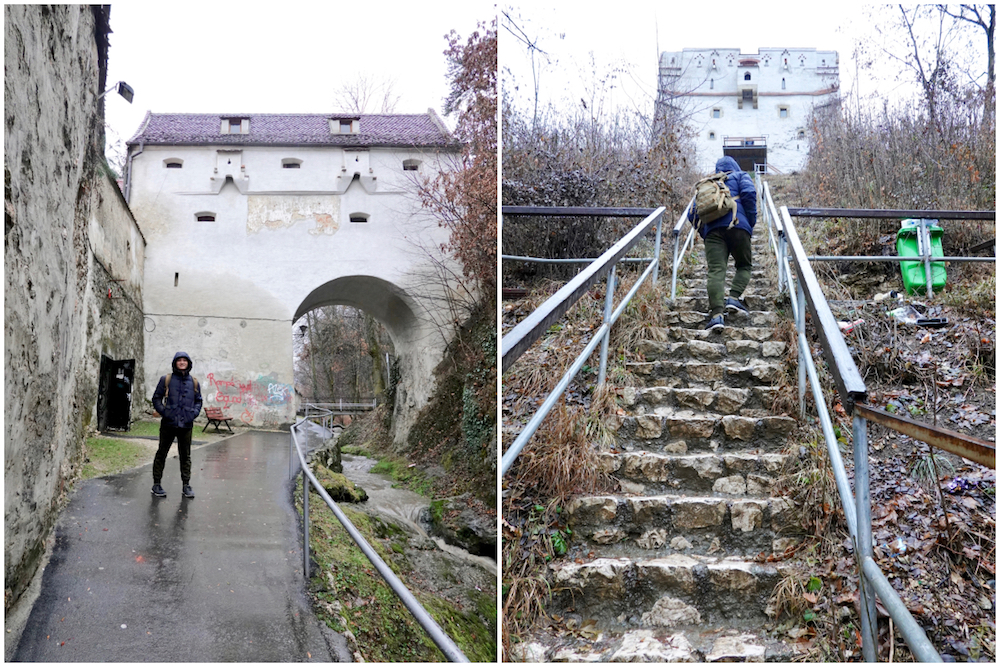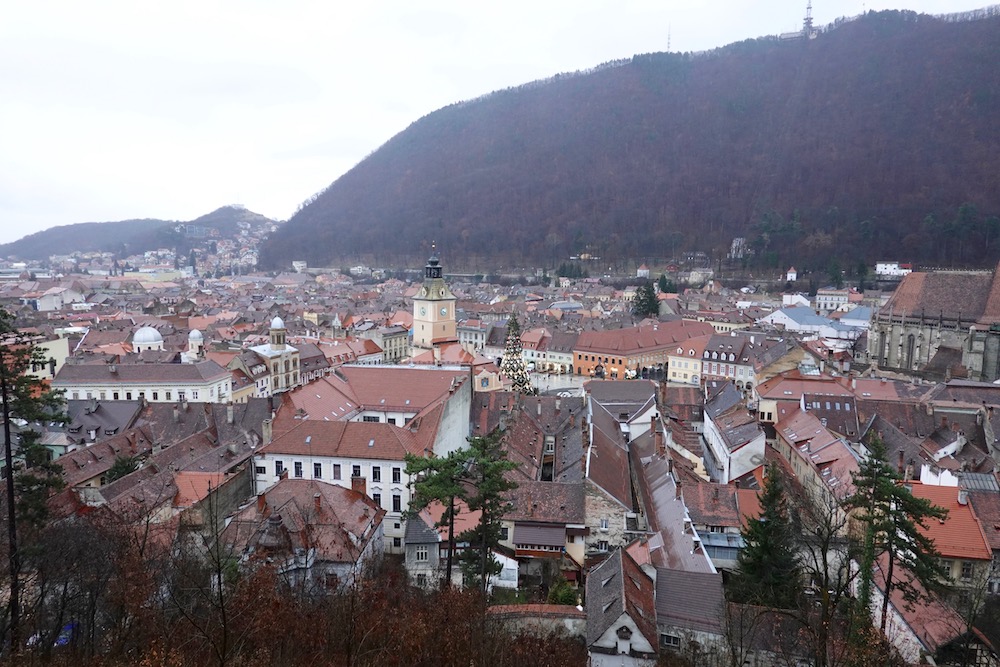 There were originally 4 of these towers, of which now only two remain. Both towers are white in colour but one was struck by lightning and caught fire in 1559, resulting in blackened walls and earning it the nickname of the 'Black Tower'. The Black Tower has since been renovated and topped with a modern glass roof. On the other hand, the White Tower retains more of its original historic demeanour.
Staircases lead to the top of each tower, where you can feast your eyes on a panoramic view of the surroundings.
6. Hike up to the 'Brasov' sign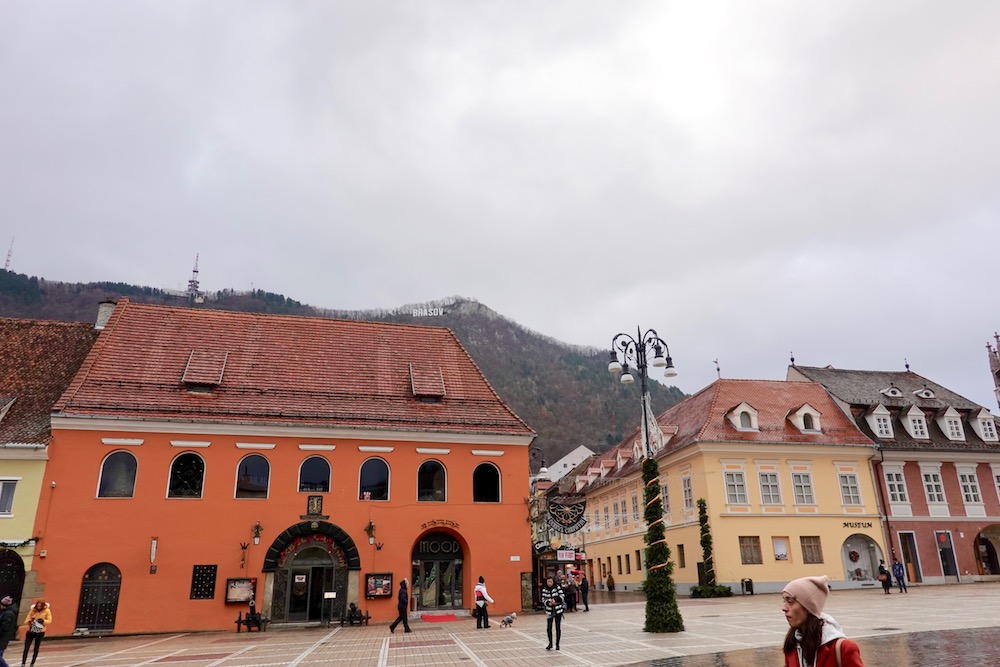 It's hard to miss the sight of Mt. Tampa, which stands 400 metres above the city of Brasov. A 'BRASOV' sign perches on the side of the mountain – the looks of which is reminiscent of the Hollywood sign overlooking Los Angeles in America.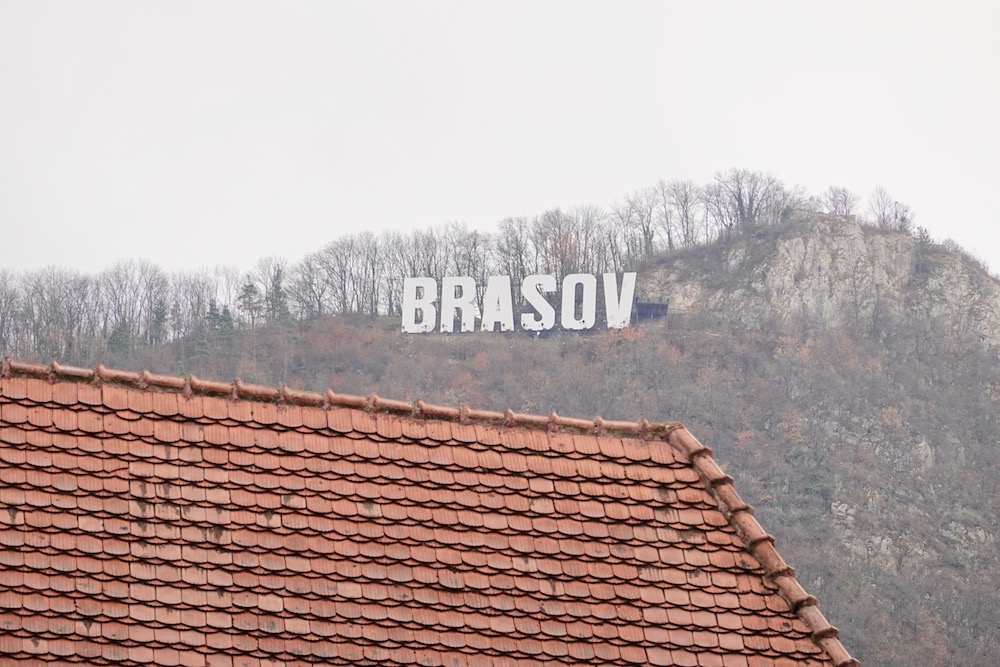 To get to the sign, you can either take the cable car or embark on a 1-hour hike to the top. A popular route is called 'The Knights' Road', which runs along the old citadel walls to the summit.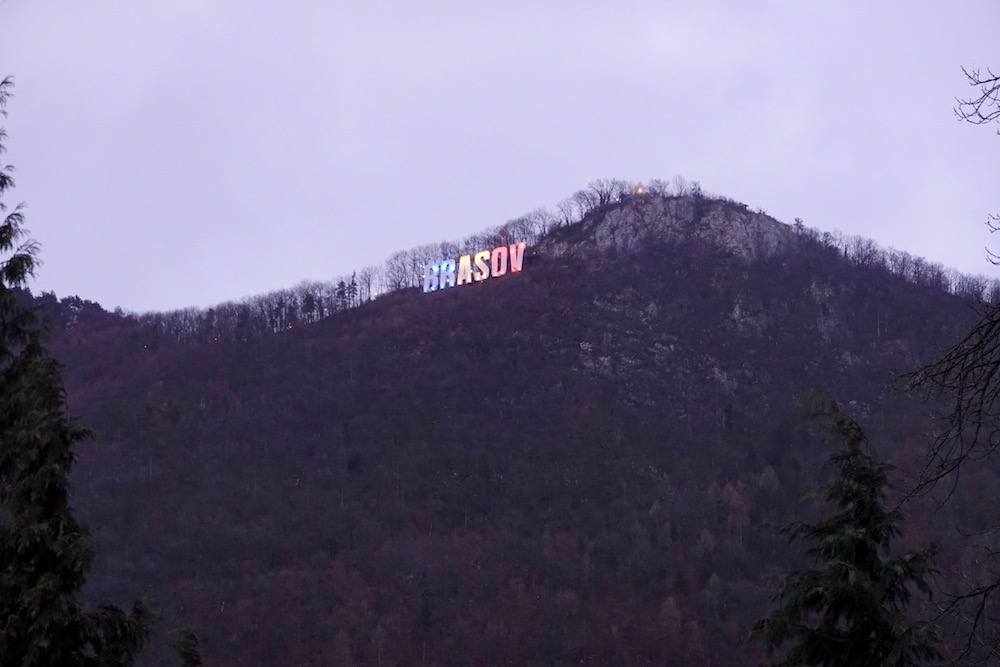 Once dusk falls, the sign also lights up in an array of colours.
7. Visit the last standing original medieval gate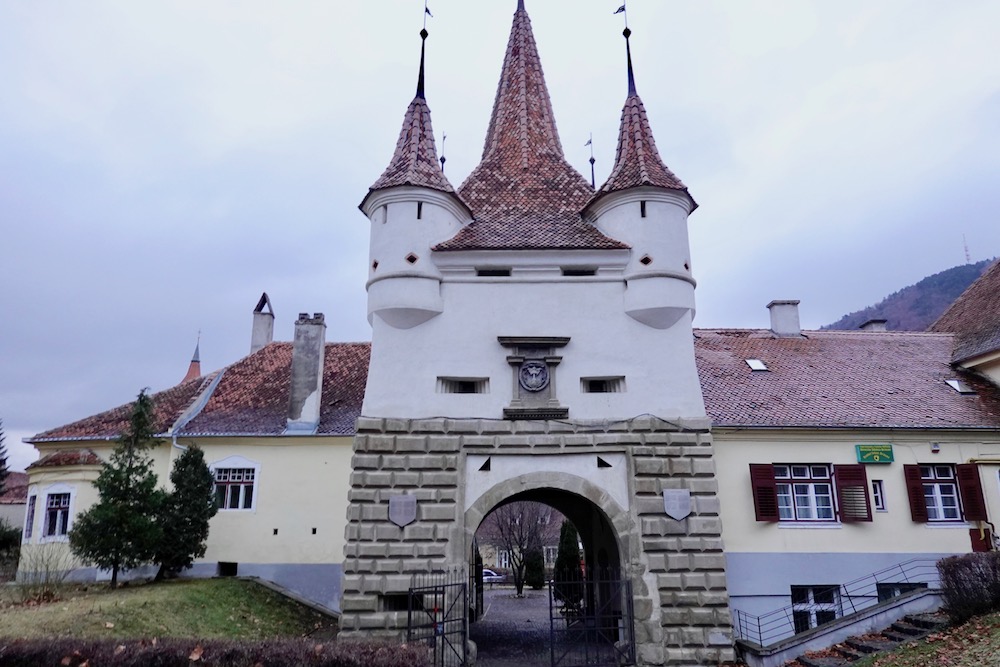 Constructed in 1559, Catherine's gate is the last standing original medieval gate in Romania. Between the 13th and 17th centuries, the ruling Saxon party did not allow local Romanians to reside within Brasov's city walls. These Romanians were only permitted to enter the city through Catherine's gate after paying a tax to the Saxons!
8. Discover the Schei District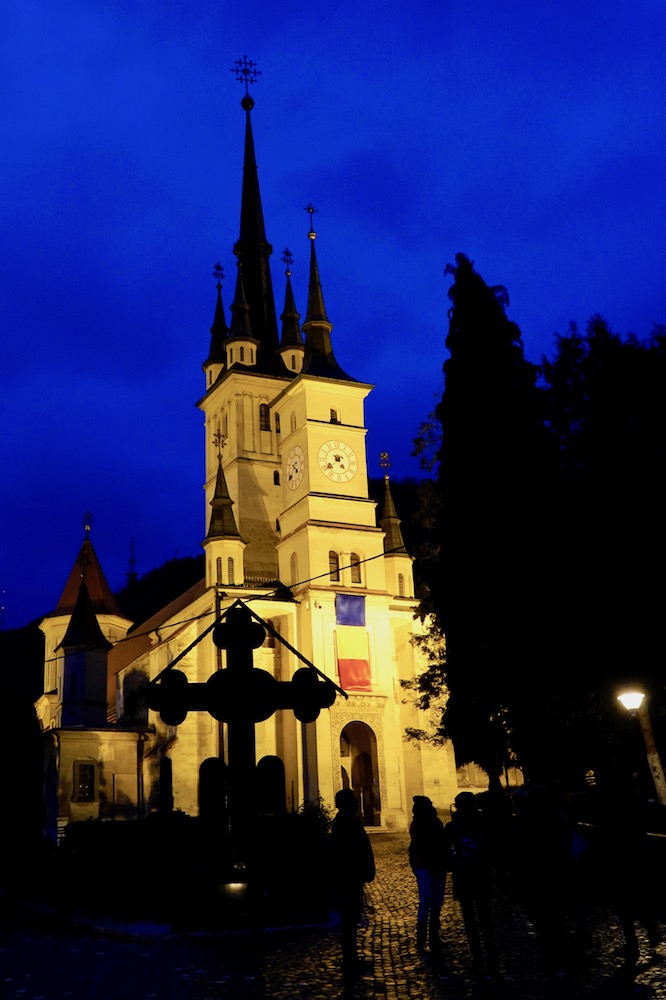 As the Romanians weren't allowed to live within Brasov's city walls during the Saxons' 13th- to 17th-century rule, they formed their own settlements outside the walls. One such settlement was Scheii Brașovului, a Romanian and Bulgarian district.
The most iconic landmark of the area is the Saint Nicholas Orthodox Church. The grounds also held the first Romanian school, where each village would send one student to be educated. These students were then given the responsibility to return to their respective villages to impart what they learned to everyone else.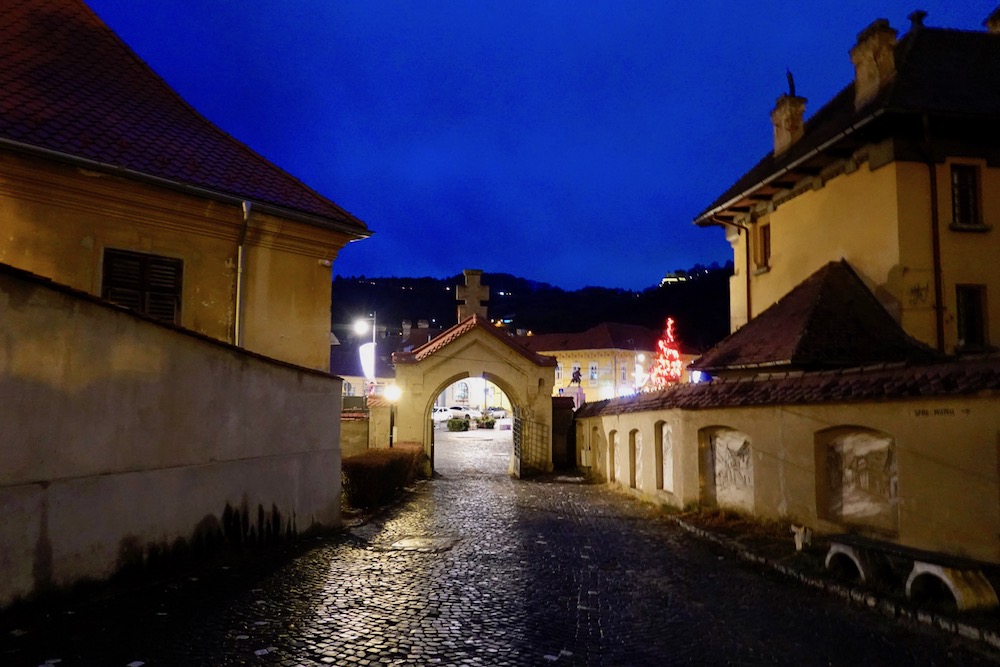 That's not all; the first Romanian books were also printed here in the 1500s. The school has since been converted into a museum, which showcases thousands of books and historic documents. Romania's first printing press and the first Romanian bible are also on display at the museum.
9. Dine in an underground cellar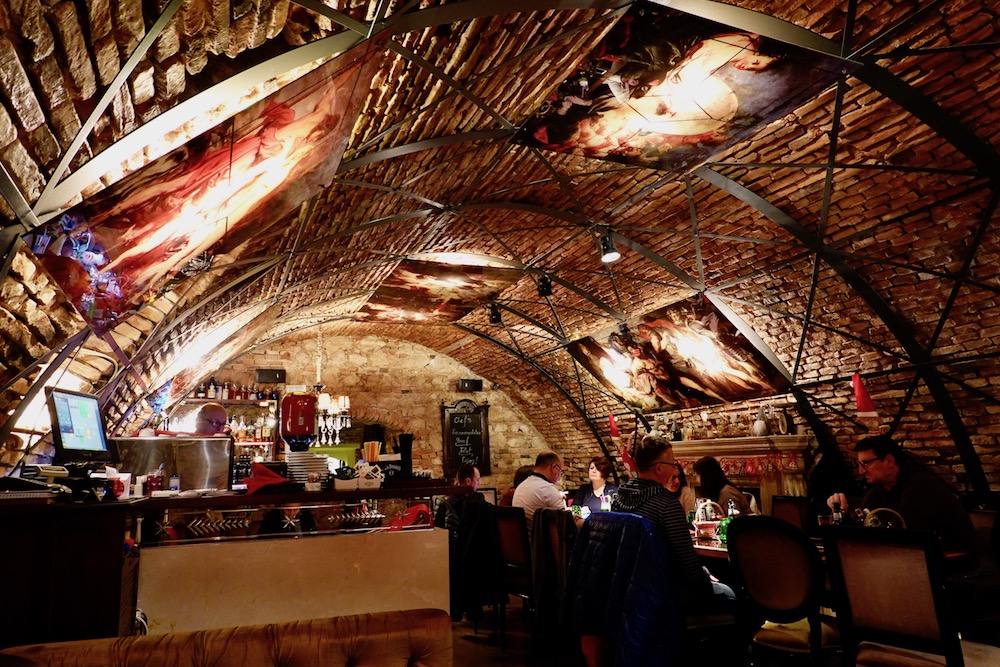 Tucked away in the Casa Albert Hotel along Strada Republicii, Bistro Albert is situated in a large underground cellar of sorts.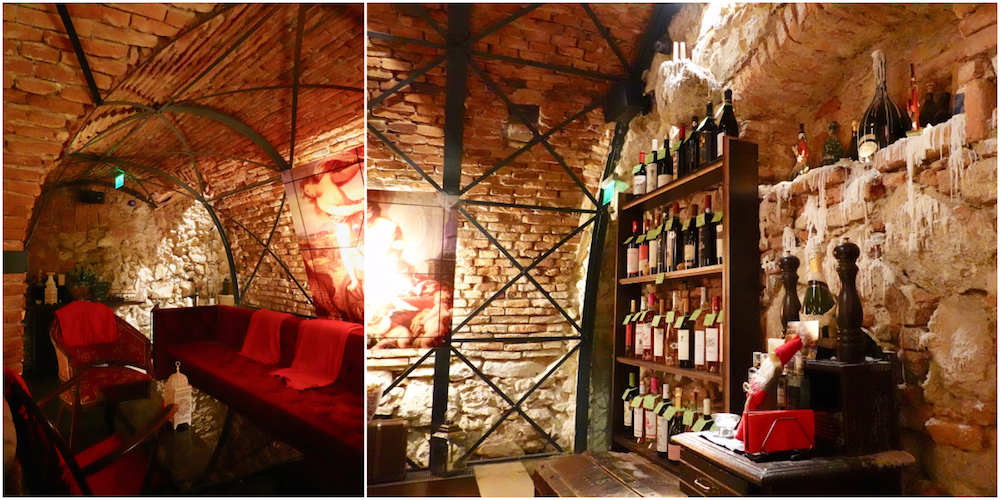 You'd have to descend a flight of stairs to get to the basement restaurant and true to its theme, it even feels chillier inside. Warm dim lights and red-bricked walls add to the atmosphere; just sitting in the restaurant is an experience in itself. Just look at that decor!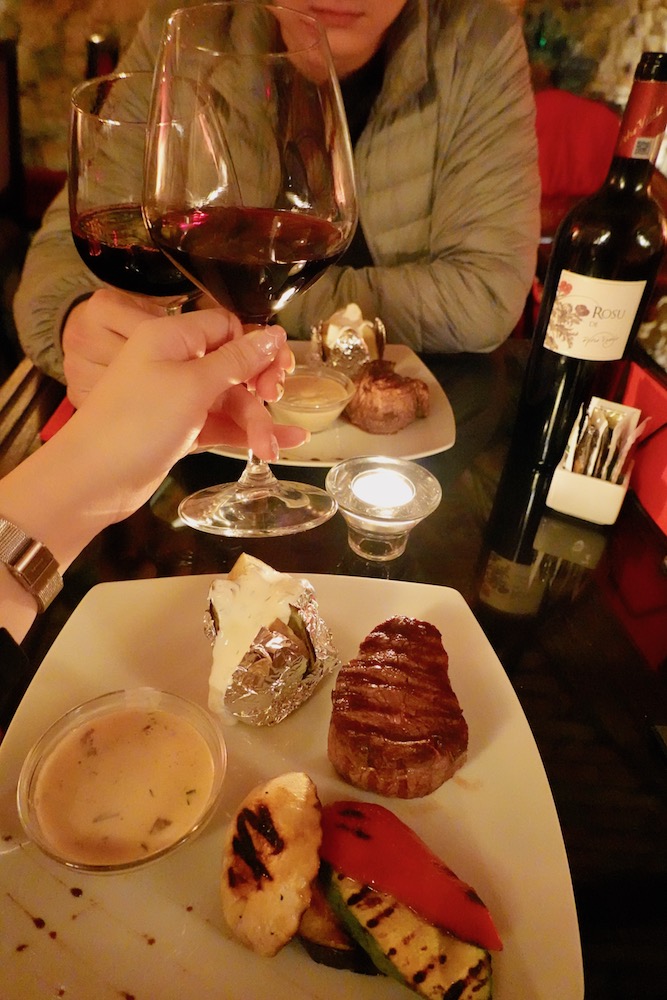 Choose from a wide array of steaks and sauces. Wine is a must here, especially with exceedingly reasonable prices.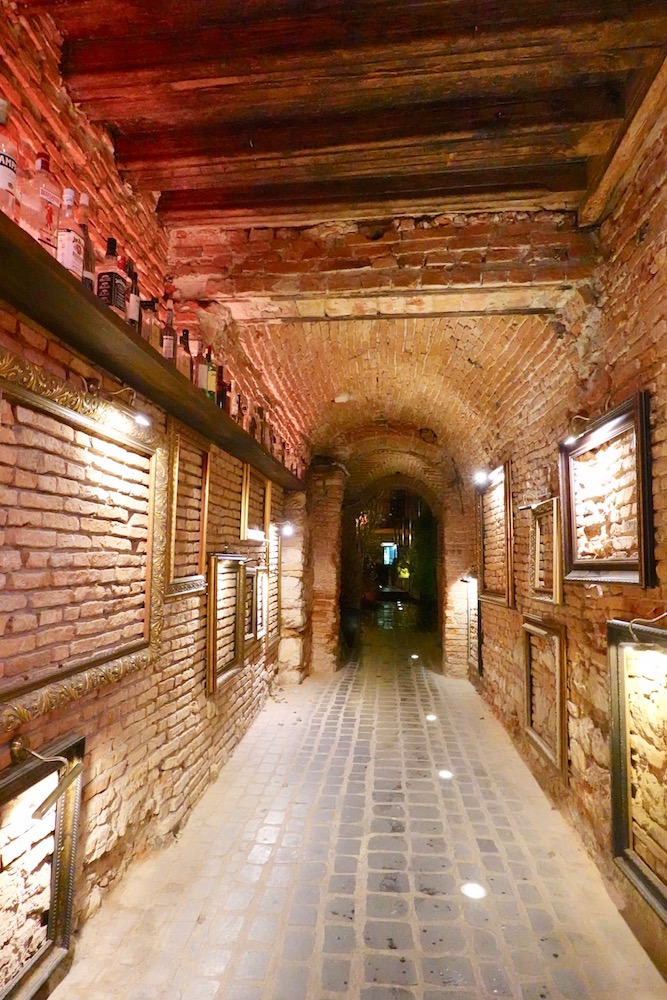 Before descending the stairs to the restaurant, you'll have to pass through a rustic (and admittedly, a little spooky) corridor lined with red bricks and empty photo frames. This restaurant was perhaps my favourite find in all of Brasov!
Bistro Albert
Address: Strada Republicii 38 The Main Pedestrian Street, Brasov 500030 Romania
Opening hours: 8am to 11pm, Mondays to Fridays; 9am to 11pm, Saturdays and Sundays
10. Take day trips out to the surrounding region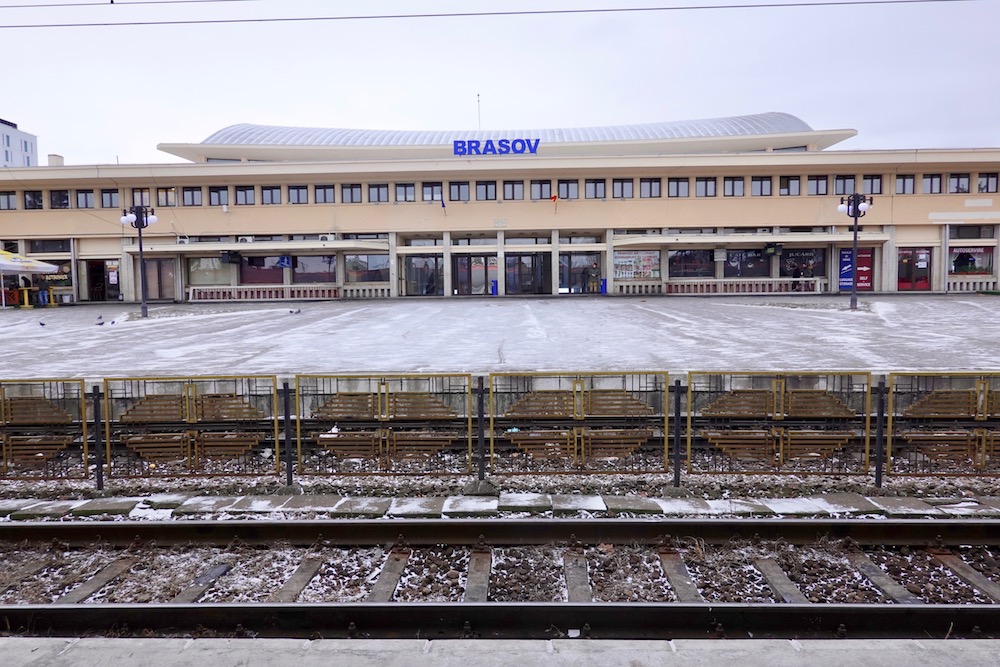 Brasov is strategically situated in the heart of Transylvania, making it easy to explore the surrounding region. Take a 45-minute bus journey to Bran Castle – also known as Dracula's Castle! – and the nearby Rasnov Fortress. A 1-hour train ride will bring you to Sinaia, which is home to the fairytale Peles Castle. In the winter, many go skiing or snowboarding at Poiana Brasov, which is a short 20-minute bus ride away. If you have more time, you can also embark on a 2.5-hour drive to Sibiu.
Read: A Day Trip to the Magnificent Peles Castle in Sinaia, Romania; Go Skiing or Snowboarding at Poiana Brasov in Transylvania, Romania
Above all, what I liked most about Brasov was how untouched the whole city felt. It wasn't swarmed by tourists like many other cities, making the experience all the more authentic and cosy. If that sounds like your thing – plan a trip there and you'll see exactly what I mean!