Journey to Jungfraujoch, Switzerland: Hike from Mannlichen to Kleine Scheidegg
Read Part 1 before continuing.
=
If you're looking for a trail that's suitable for all ages, this is it! Consisting of mostly flat and downhill terrain, the Mannlichen-Kleine Scheidegg Panorama Trail is easy and incredibly scenic to boot. You can do this in either direction – e.g. Mannlichen to Kleine Scheidegg or the other way around – but it's best to do the former as the latter is mostly uphill. The trail will take about 1.5 to 2 hours to complete, depending on walking speed.
To make an entire day out of it, combine this hike with the Mannlichen Royal Walk before continuing onto Jungfraujoch from Kleine Scheidegg.
Read: Journey to Jungfraujoch: Start with the Mannlichen Royal Walk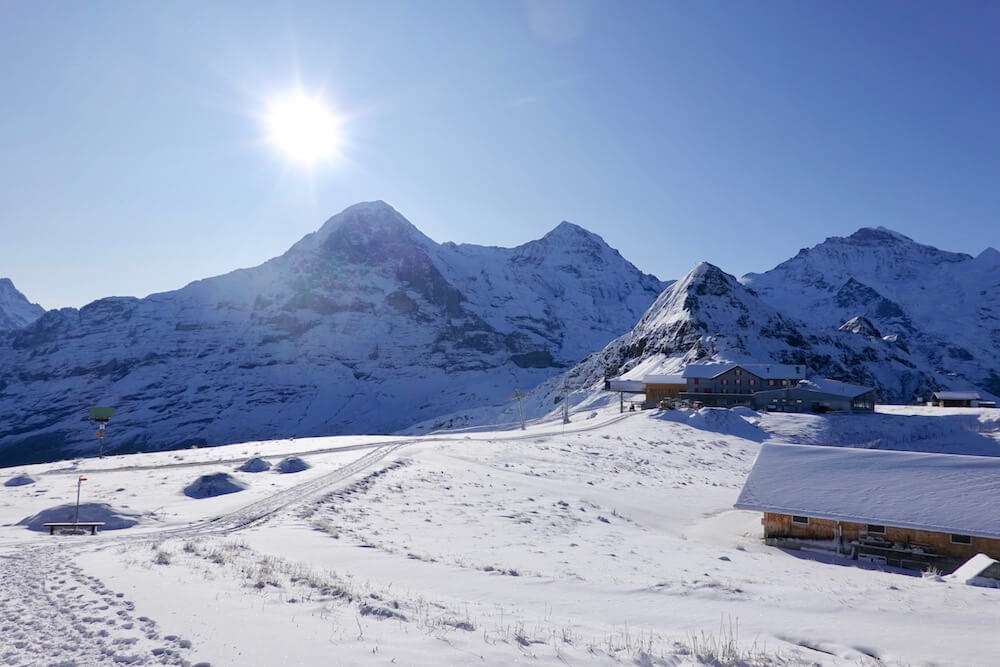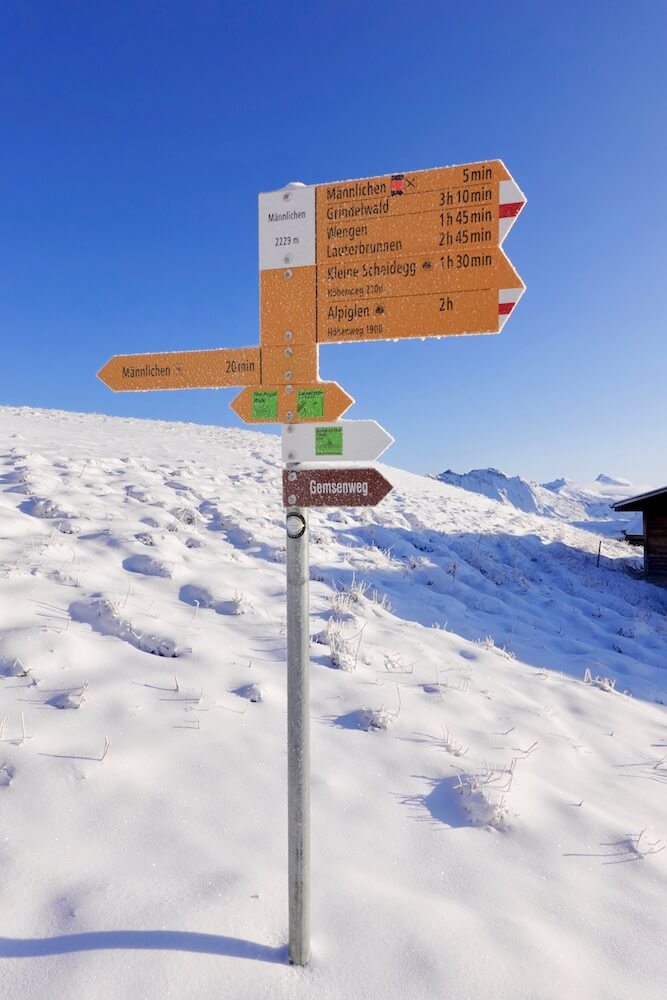 Once you're done with the Royal Walk, follow the yellow signboard and head towards the Panorama trail.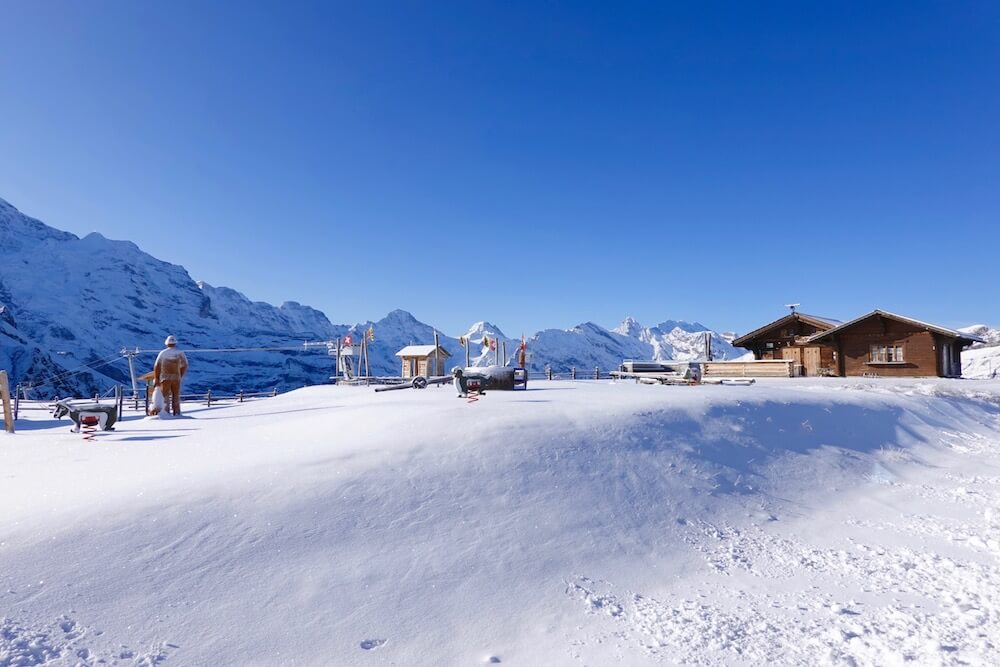 Before you reach the trail, you'll come across this cute little playground! Can you believe that that huge metal cow structure is actually a slide?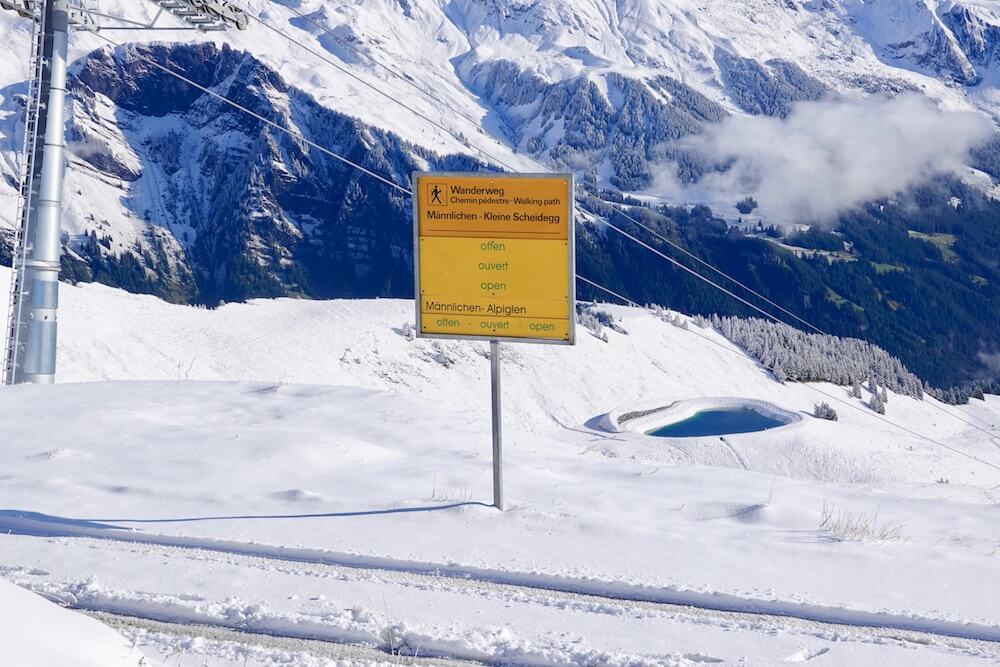 You know you've reached the start of the Mannlichen-Kleine Scheidegg Panorama Trail once you see this yellow sign!
Tip: The trail is generally open from mid-June to October each year but it's best to double-check before your trip. The trail will also close in the case of inclement weather, do check the live webcam for a better gauge.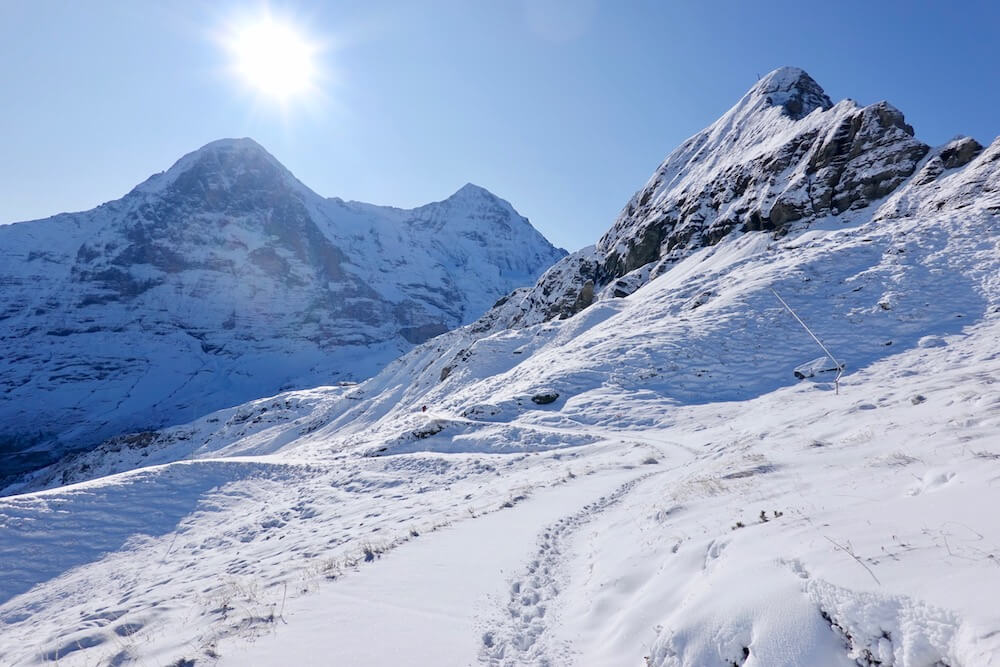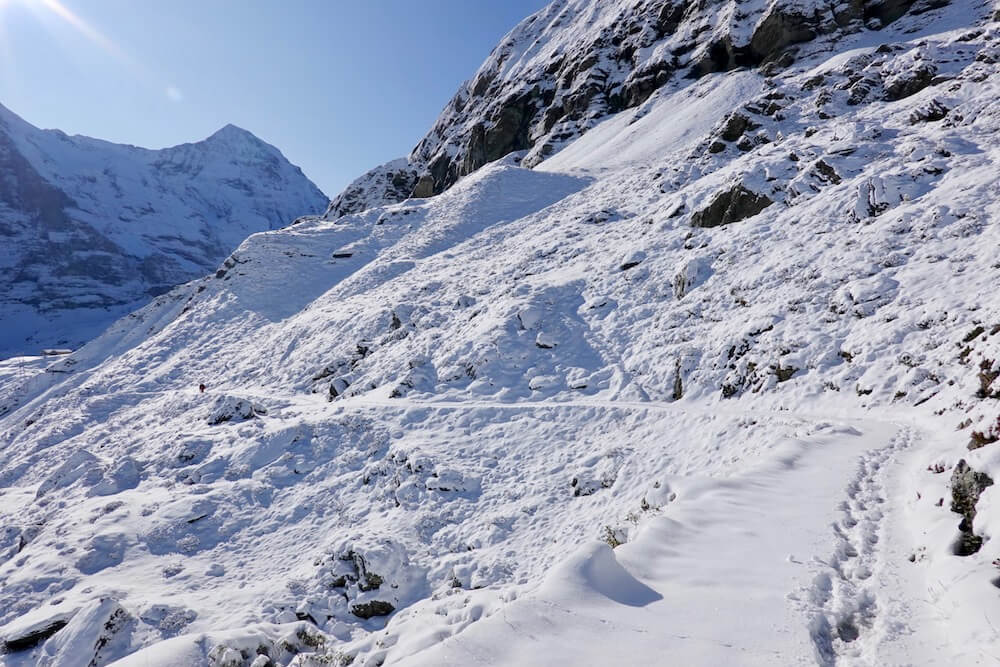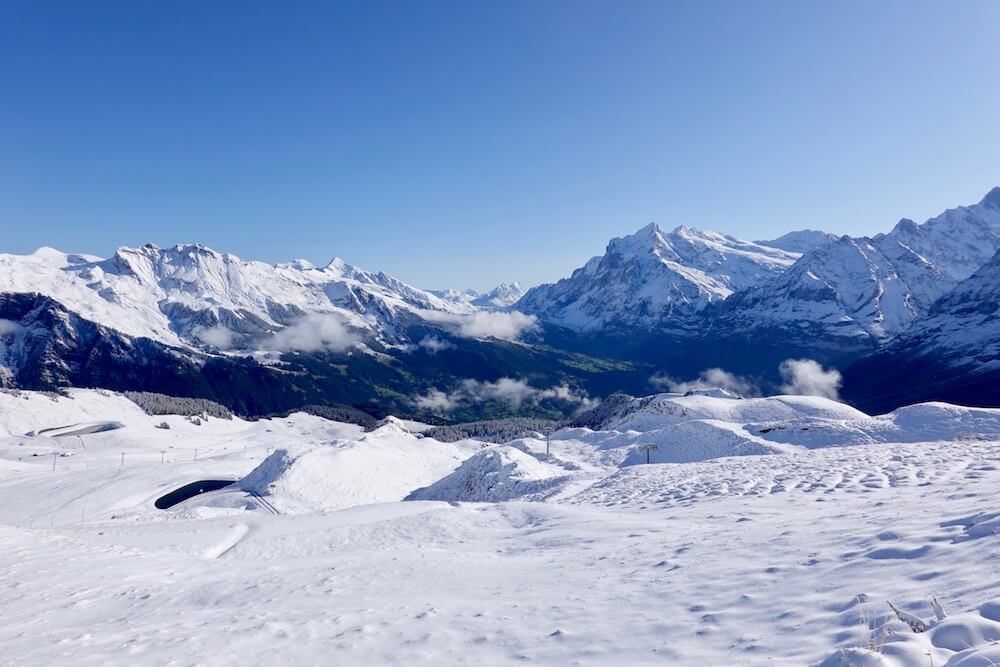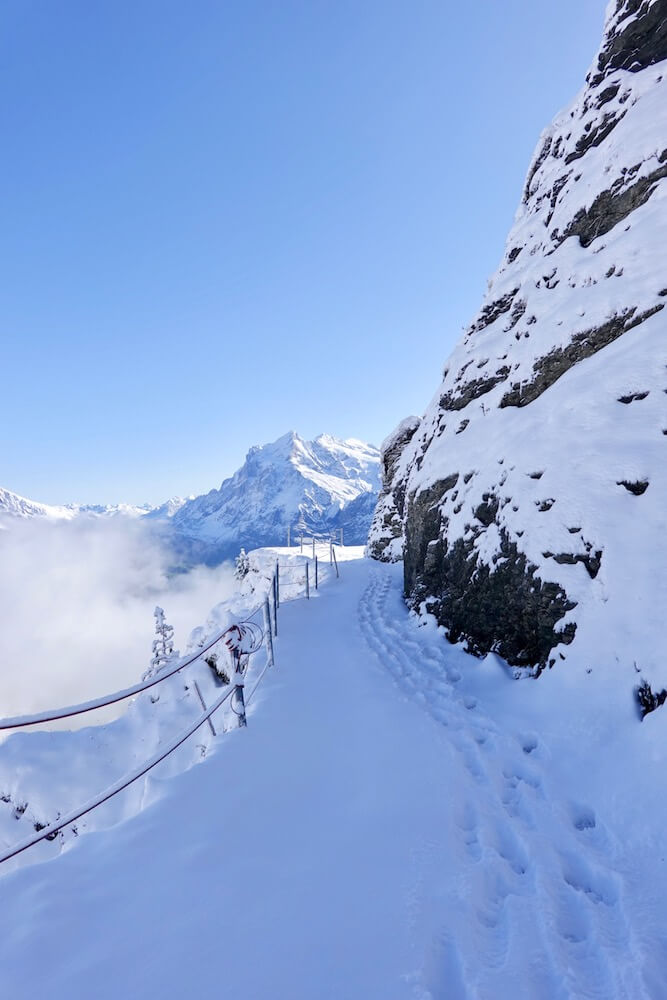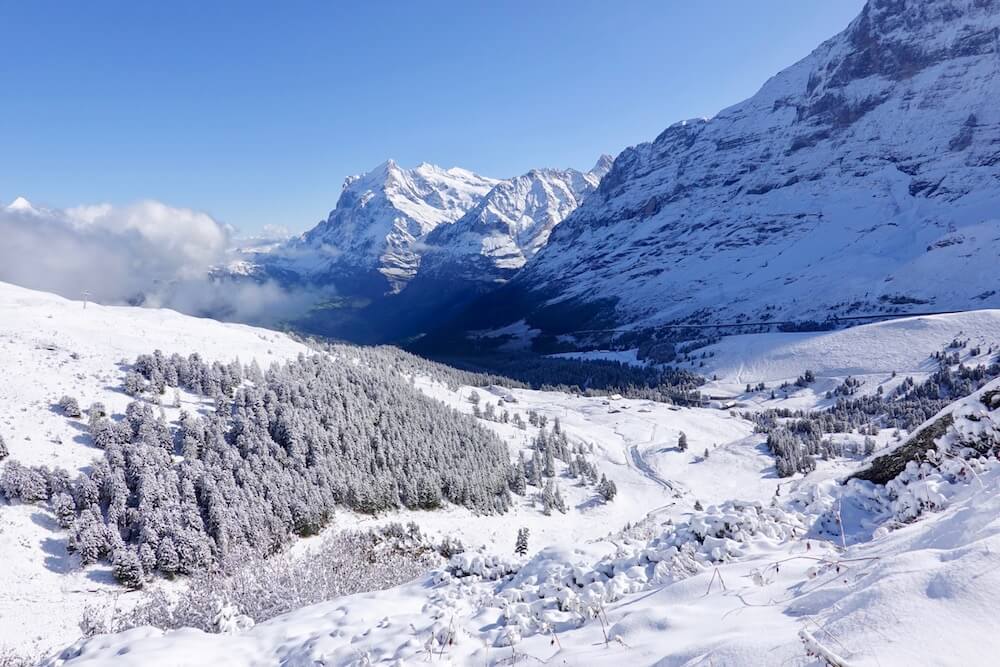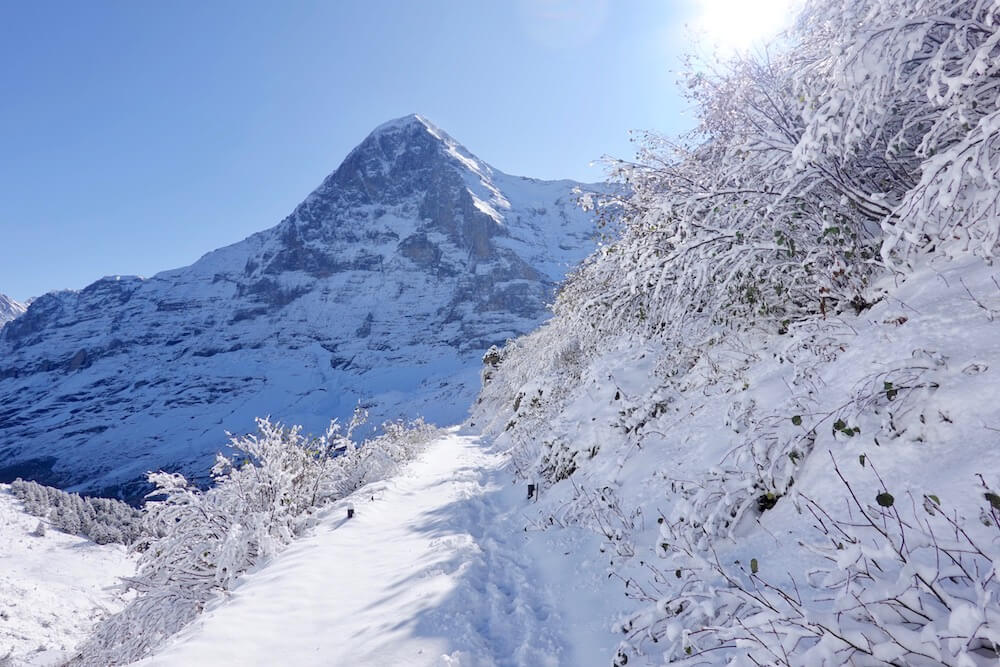 From then on, the trail is easy and straightforward. It goes downhill in most parts, giving you gorgeous views of the Lauterbrunnen Valley as well as the Eiger and Monch mountains. There aren't any forks in the road – so you won't have to worry about losing your way!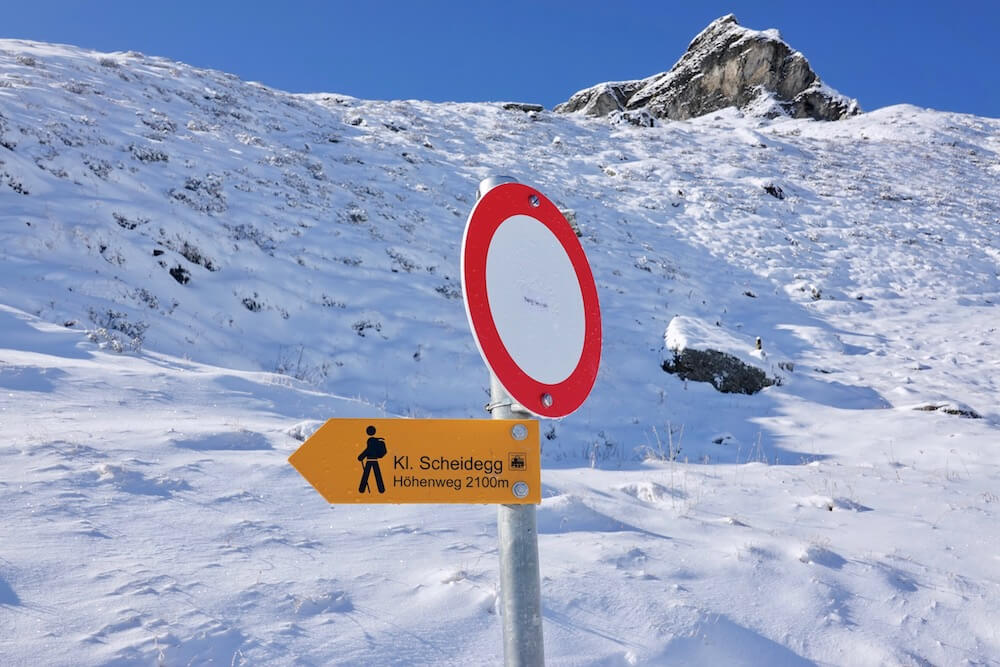 You'll periodically come across these yellow signs along your way – which will help you keep track of how much distance you've covered and how much you have left.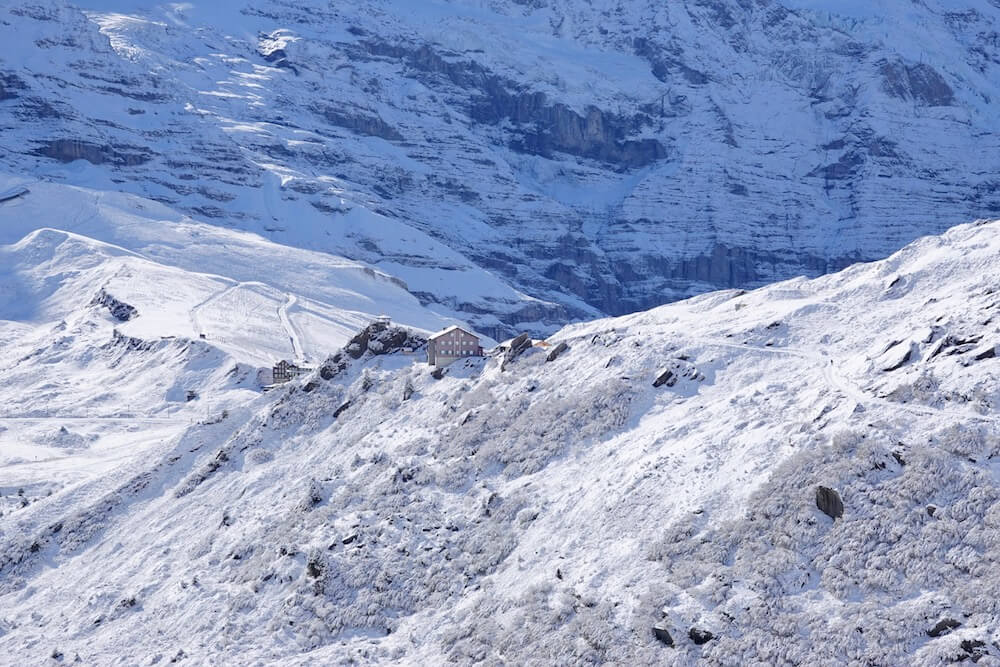 You'll know that you're almost nearing the end when you catch sight of this little house!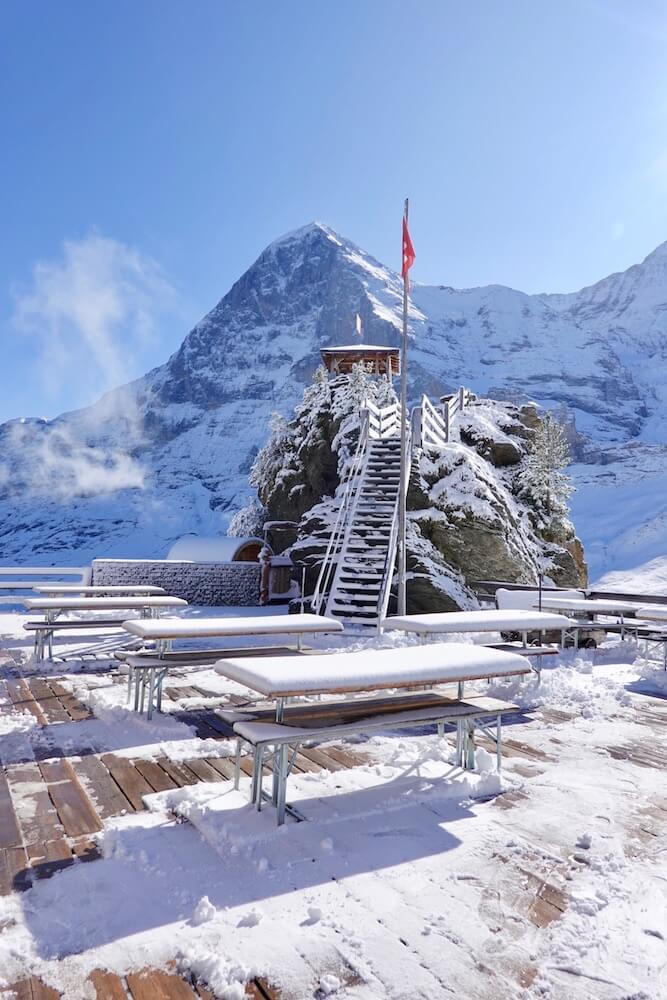 Before you know it, you'll come upon Restaurant Grindelwaldblick. Make a pitstop here to refuel (with a view!). You can also choose to climb up a short flight of stairs for a panoramic view of the surrounding mountains.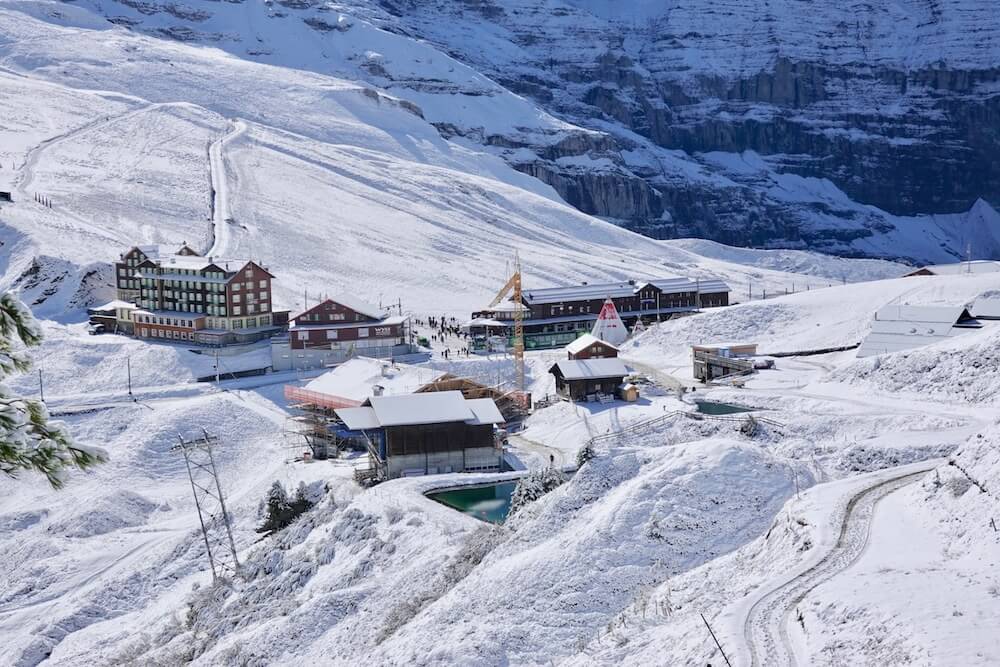 Soon after, you'll reach the Kleine Scheidegg train station! You can choose to take a train from here back to Wengen, Grindelwald or Lauterbrunnen; alternatively, you can choose to continue your journey up to Jungfraujoch.
Read: Journey to Jungfraujoch: Things to Do at the Top of Europe