← Back to portfolio
A 10-Day Turkey Itinerary for Your First Trip to the Country
Straddled between Europe and Asia, Turkey is a country that'll tantalise all 5 senses. If you're looking for an introduction to Turkey, a trip encompassing Istanbul, Cappadocia, Ephesus and Pamukkale would be a good start. This is also otherwise known as the Turkey triangle tour.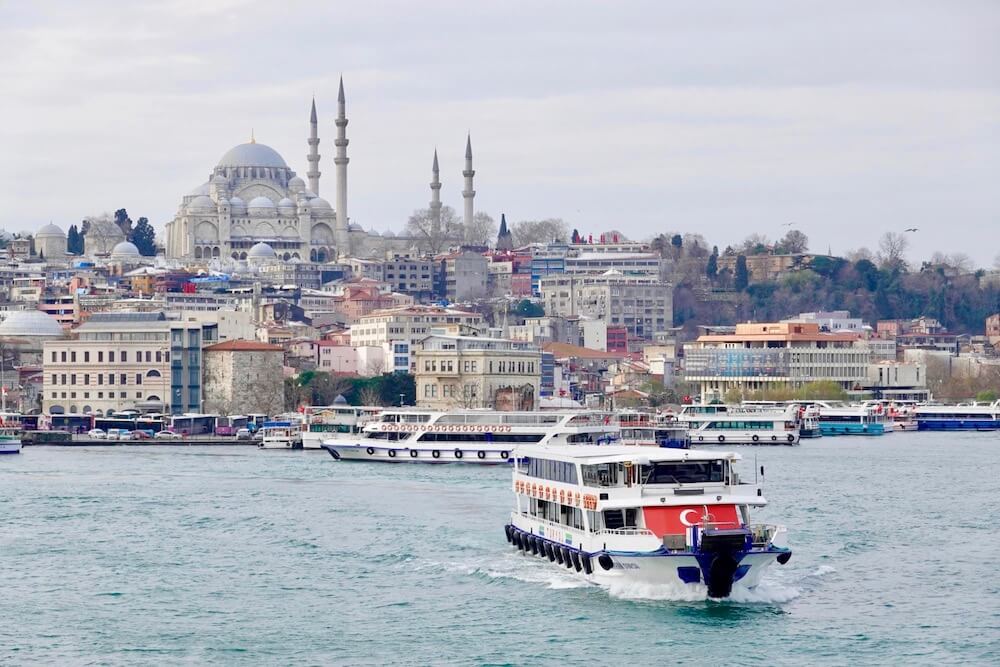 There's something for every type of traveller – culture buffs can delight in exploring the ins and outs of Istanbul; adventure seekers can get their fill of excitement at Cappadocia; history fanatics can travel back in time at Ephesus; and nature lovers can feast their eyes on the travertine terraces of Pamukkale.
Most travellers start and end their trip in Istanbul, the former capital of Turkey. To get started, here's a 10-day itinerary:
Day 1-4: Istanbul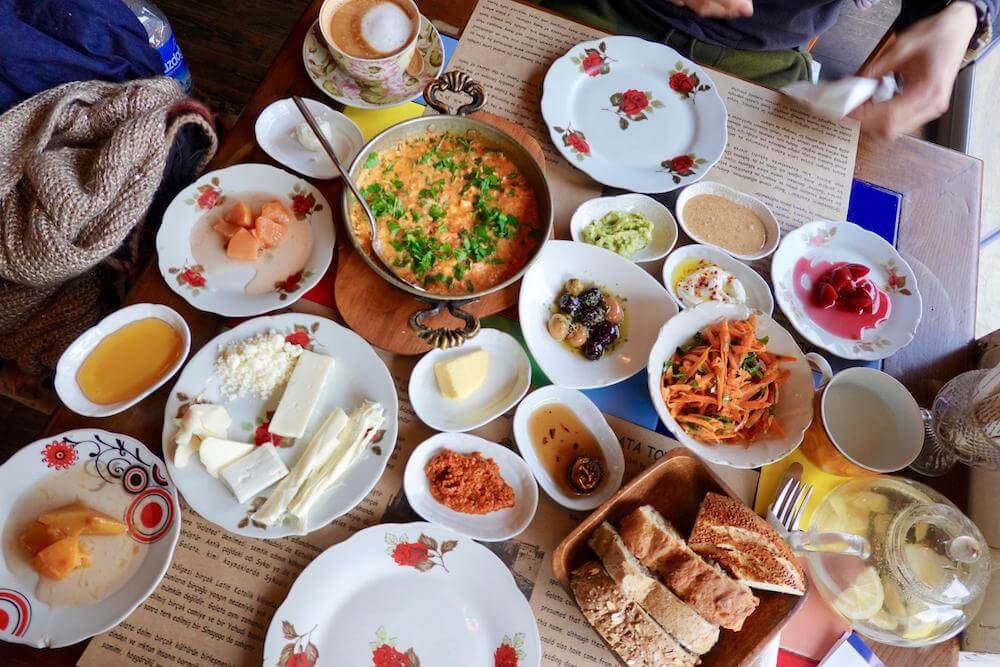 Being the only city in the world to span 2 continents, Istanbul is a mesmerising blend of culture and history. Start your trip with a bountiful Turkish breakfast ("Kahvalti"), which usually takes up an entire table with small plates of bread, jam, butter, cheese, olives, salad, eggs, pancakes and more.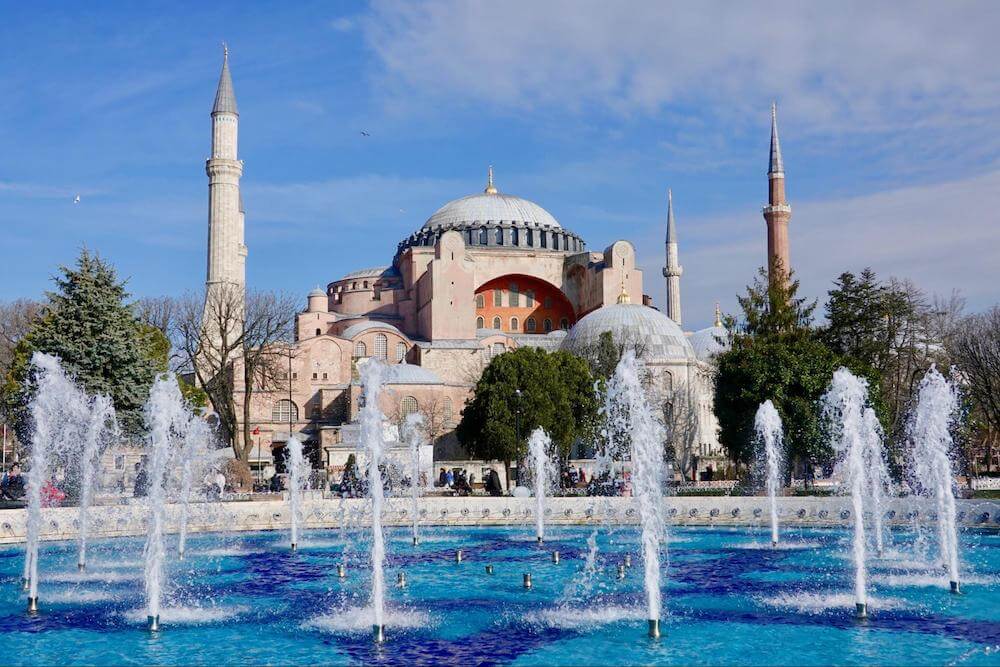 Spend the day at the historic Sultanahmet quarter, where you can visit the Hagia Sophia, an ornate UNESCO World Heritage Site, as well as the famed Blue Mosque.
Delve into the depths of the Basilica Cistern, which can hold up to 80-100, 000 tonnes of water at full capacity. See if you can spot the two inverted Medusa heads nestled in a corner of the cistern! You can also choose to explore the Topkapi Palace, Istanbul Archaeological Museum and Hippodrome – if not, you can leave this for another day.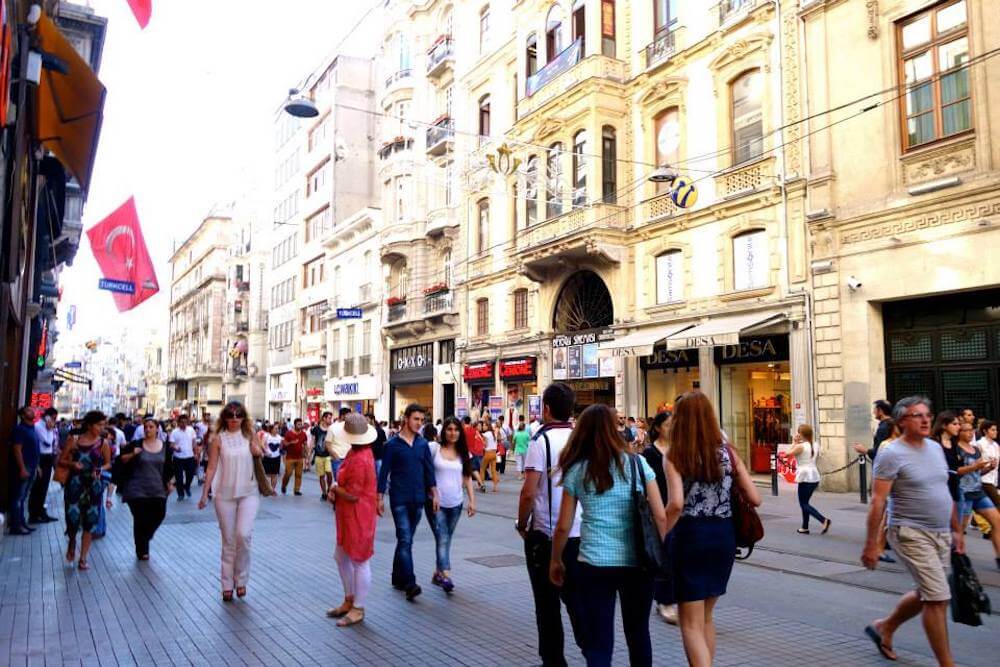 When night falls, head to Istiklal Street to trawl the long stretch of shops. Pop into a Turkish restaurant for a good Kebab or grab a Kumpir, which is a baked jacket potato stuffed with a heap of ingredients.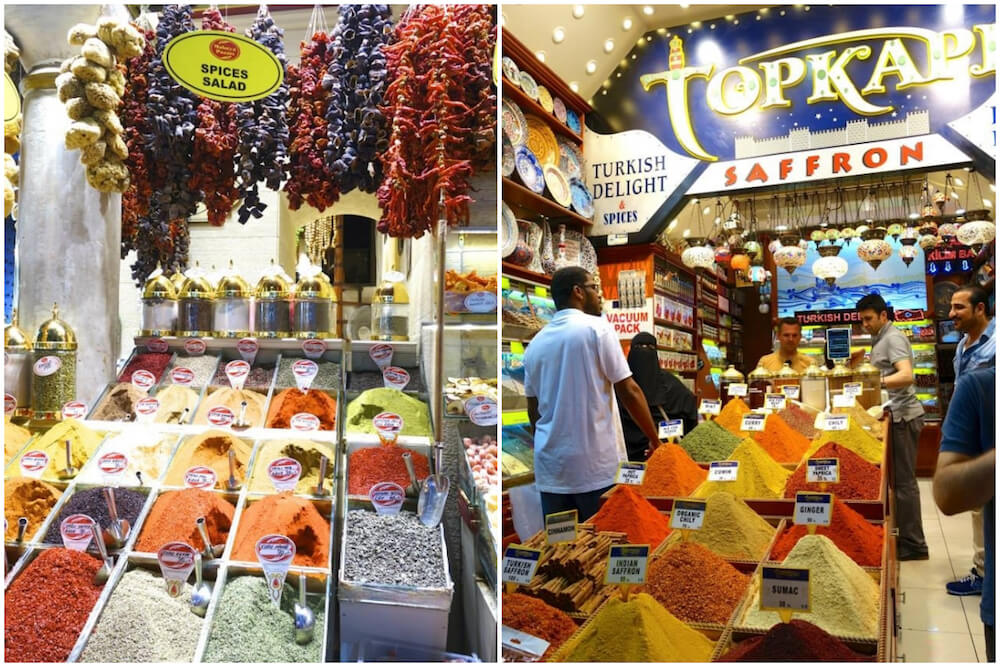 On Day 2, head to Istanbul's bazaars for a taste of local life. Experience a cacophony of action at the Spice Bazaar, and enjoy the mingling of aromas with frenzied shouts. Marvel at the pops of colour in every direction; the 350-year-old bazaar touts a total of 85 shops, each with a remarkable array of spices, dried fruit and Turkish Delight.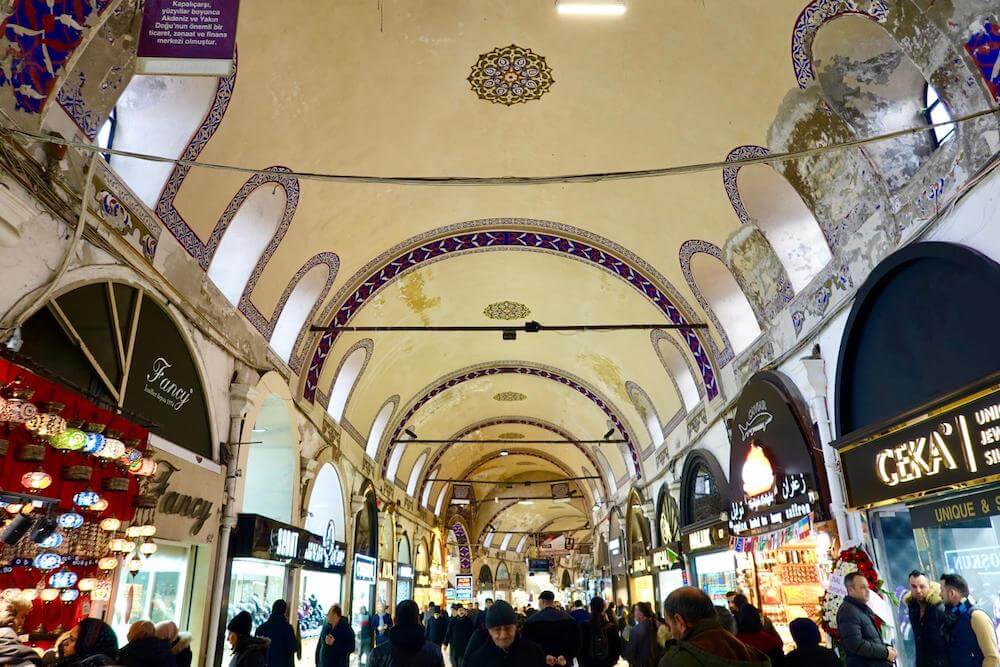 Next, while away the afternoon discovering every nook and cranny of the Grand Bazaar. With a total of 5, 000 shops, the bazaar offers any visitor the glorious opportunity to get lost within its maze of alleys. Weave your way through a diverse variety of teas, jewellery, carpets, lamps and more.
Once you're done, head to Ortakoy for the night. Have a lavish meal at one of the river-side restaurants and pop into an art gallery or two.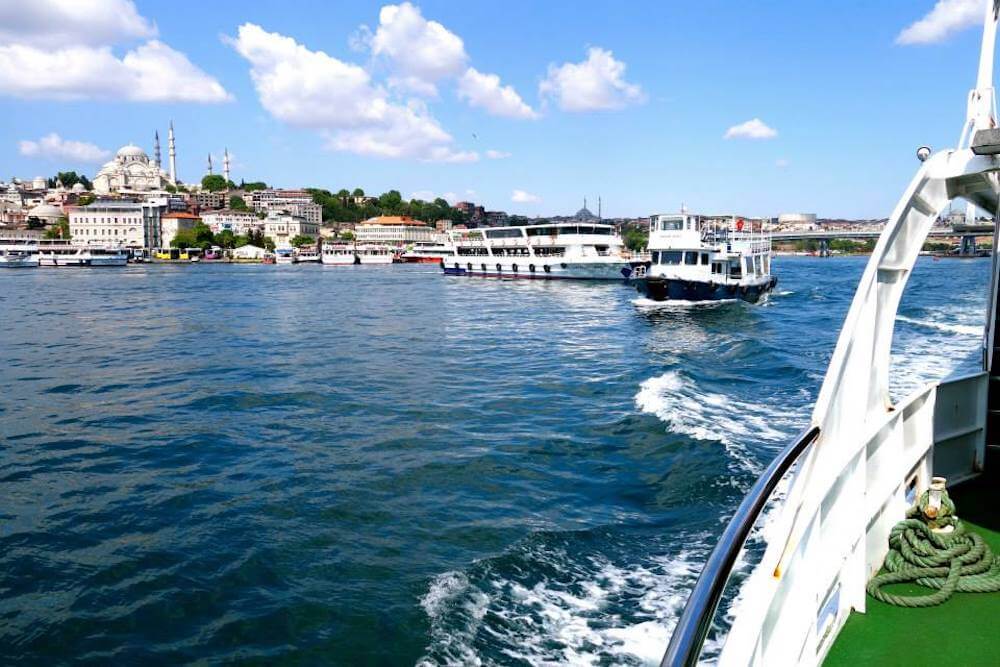 Start Day 3 with a relaxing Bosphorus Cruise, which will bring you to the Asian side of Istanbul. Make a pit-stop in the neighbourhood of Kanlica to sample its local speciality of yoghurt sprinkled with sugar. The village of Bebek by the Bosphorus is also worth a visit.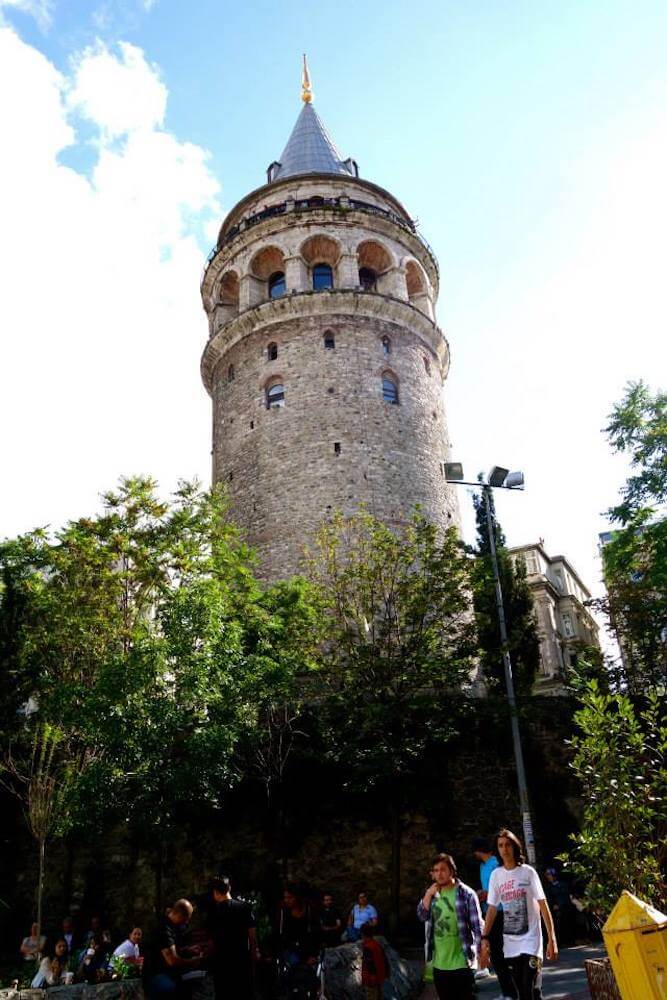 Back on the European side, head to the Galata Tower for a panoramic view and take your time to explore the Galata District. Take a leisurely stroll across the Galata Bridge to the Sultanahmet area, where you can choose to visit the sites you didn't have time for on day 1.
At night, pop into a local café for a game of backgammon with the locals. This game dates back for 5, 000 years and is highly popular among the locals. If you wish, you can also choose to visit a Shisha lounge.
Pamper yourself on your last day in Istanbul with an invigorating Turkish bath. Opt for the traditional experience, where you'll first sweat it out in a "hot room" before being lathered and massaged by a skilled masseuse. End off your Istanbul adventure with a Whirling Dervishes show. Have an early night as the next day you'll be hopping onto an early flight to Cappadocia!
Read: How to Spend 24 Hours in Istanbul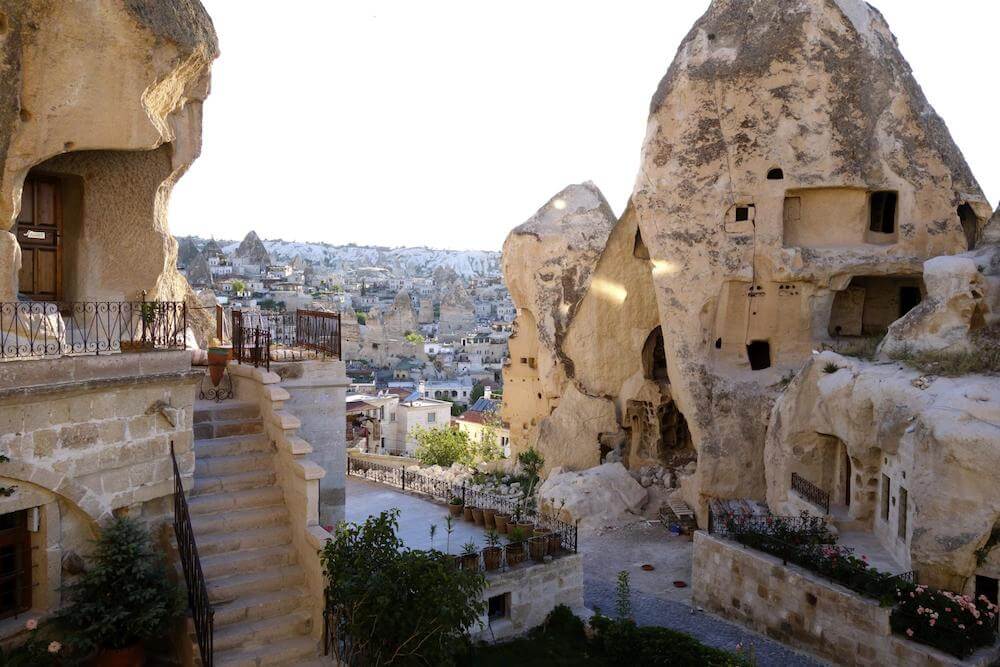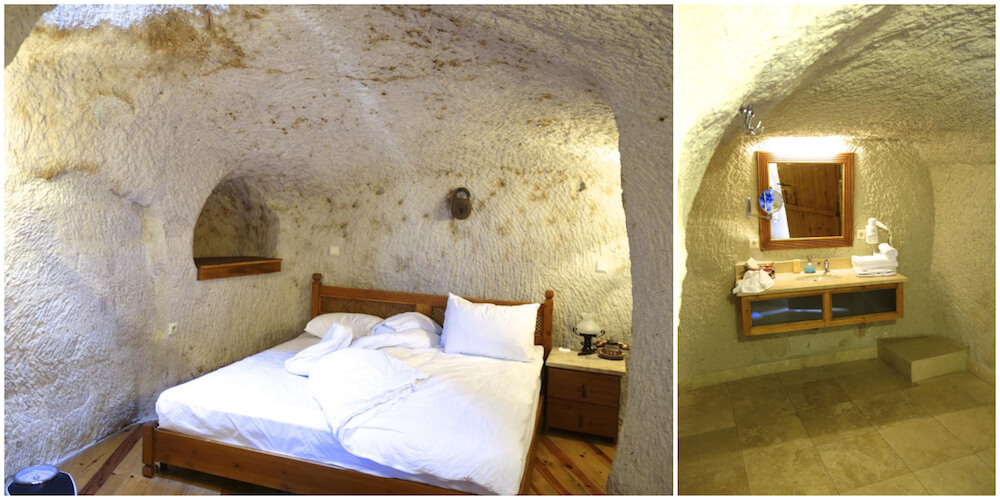 Cappadocia can be reached via a short flight (1 hour and 20 minutes) from Istanbul. Stepping foot on Cappadocia seems like stepping into a whole other world altogether. Indeed, it looks like it fell straight out of a storybook, its landscape dotted with a patchwork of magical fairy chimneys and formations nary seen anywhere else. Even the accommodation is an experience in itself; choose to stay in a cave hotel, which is uniquely carved out of stone caves.
Read: Things to Do in Cappadocia, Turkey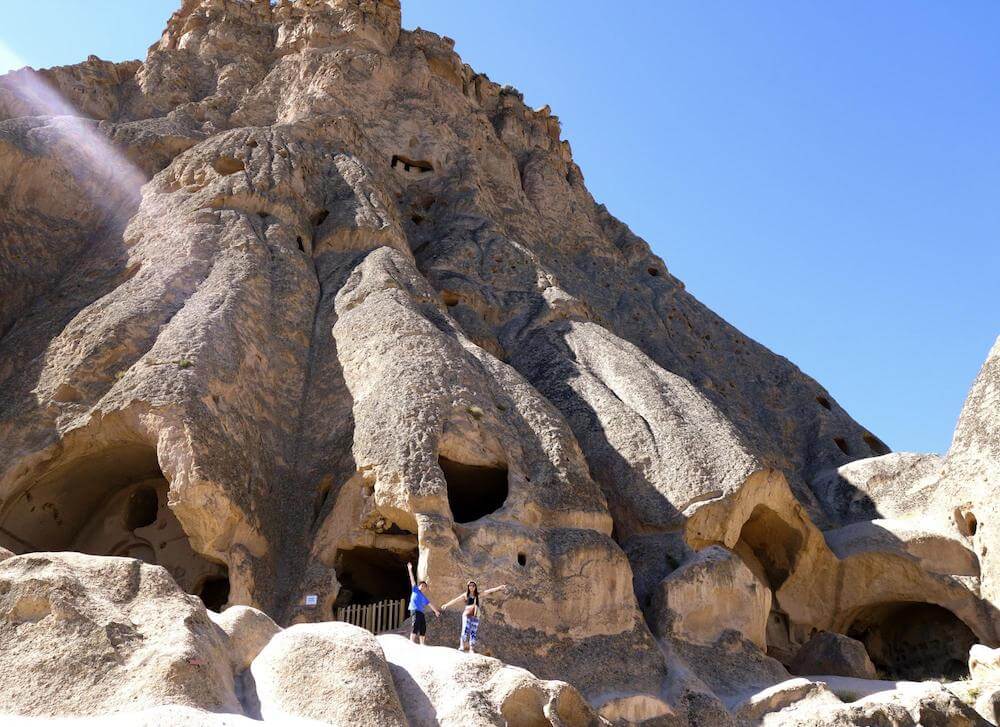 Start by visiting the Selime Monastery and going on a leisurely hike through the beautiful Ihlara Valley.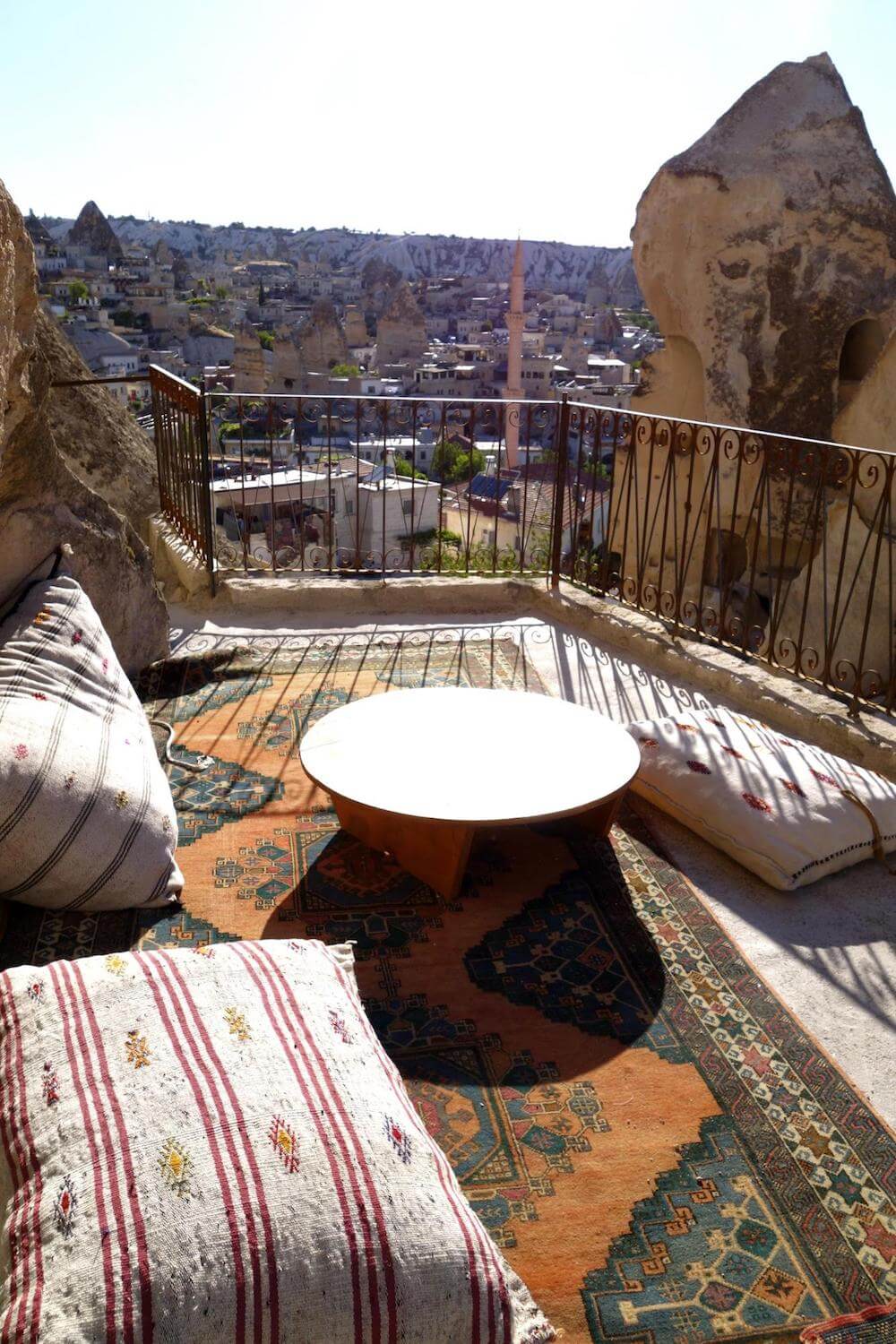 Spend the rest of the day relaxing in your cave hotel and enjoying a panoramic view from the roof garden; after all, it's not every day that you get to experience living life like the Flintstones!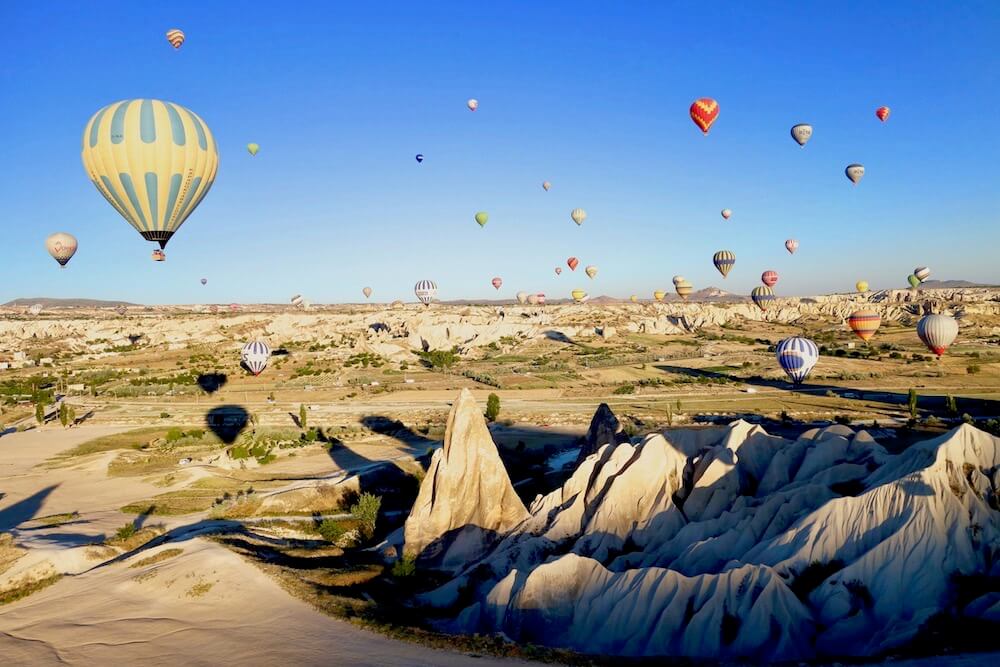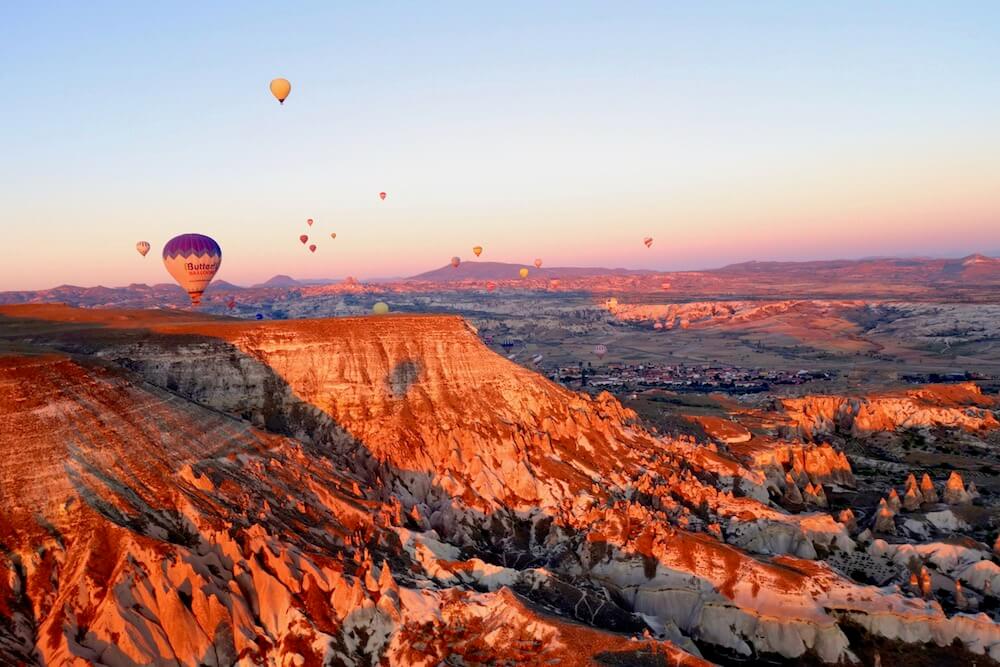 The next day, wake up before dawn for an enchanting hot air balloon ride. This will easily be one of the highlights of your Cappadocia experience!
Read: Soaring High in a Hot Air Balloon Ride in Cappadocia, Turkey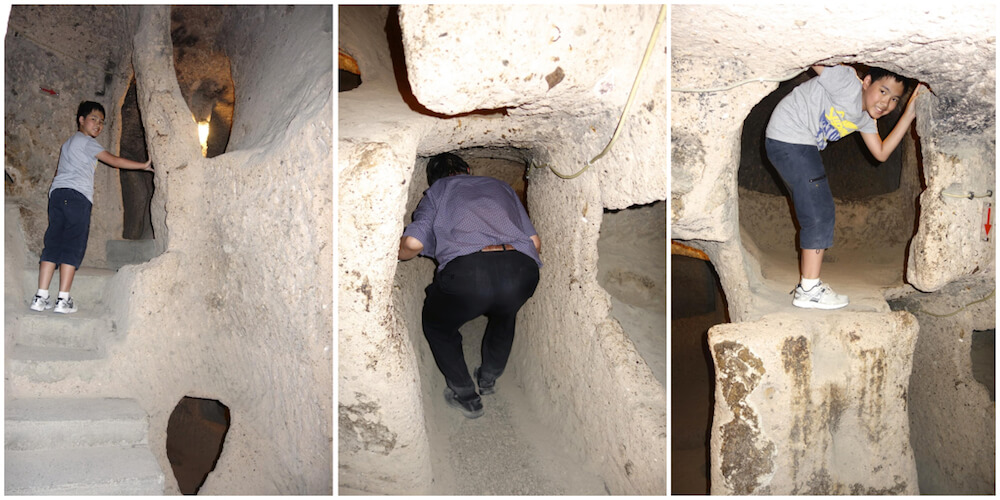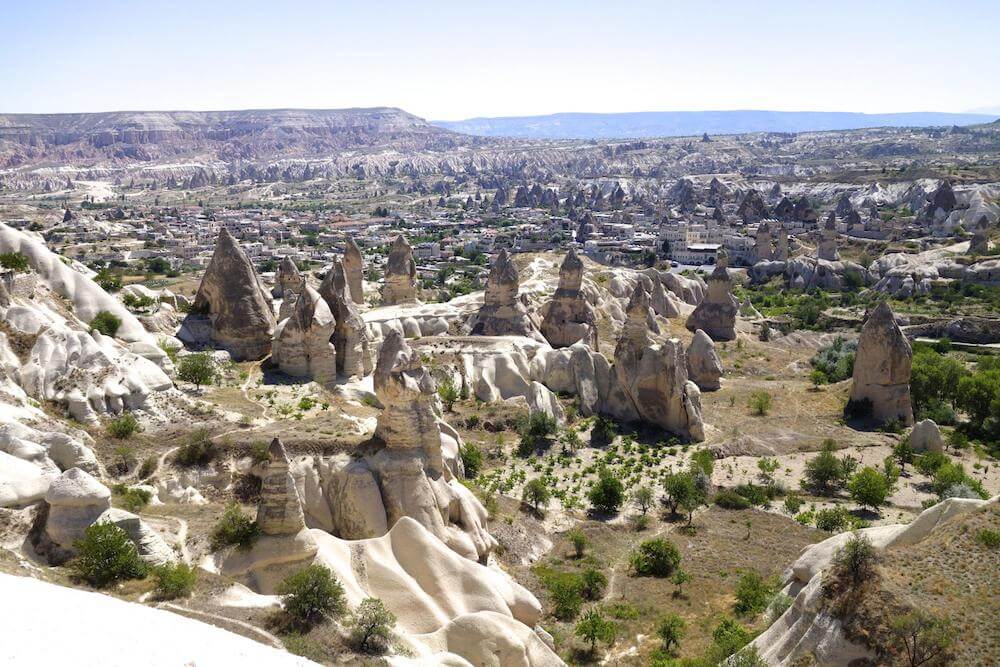 After a lovely morning spent on the hot air balloon, embark on a full-day tour to Kaymakli Underground City and Ortahisar Village. You can also take a hike through Rose Valley and Pigeon Valley. End the day with a picture stop at Goreme Panorama, which offers spectacular views of the area.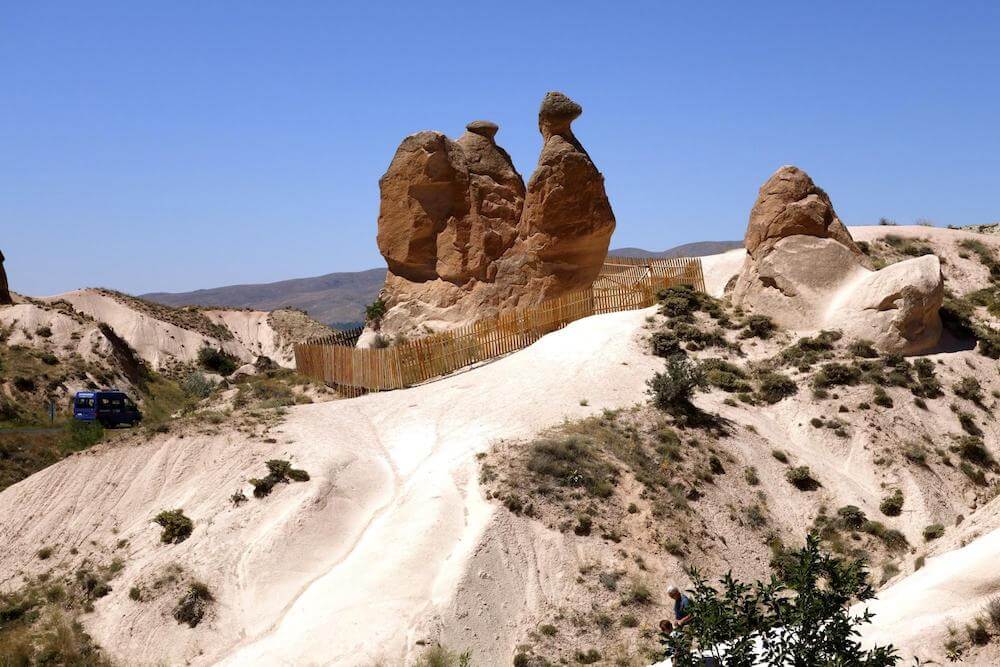 On your last day in Cappadocia, go on another full-day tour to the Goreme Open-Air Museum, Pashabagi Monks Valley, Devrent Imagination Valley, Uchisar Castle and a Pottery House in Cavusin Village, Avanos.
Have a good meal at a rooftop restaurant before getting ready to head to Selcuk the next day!
Day 8: Ephesus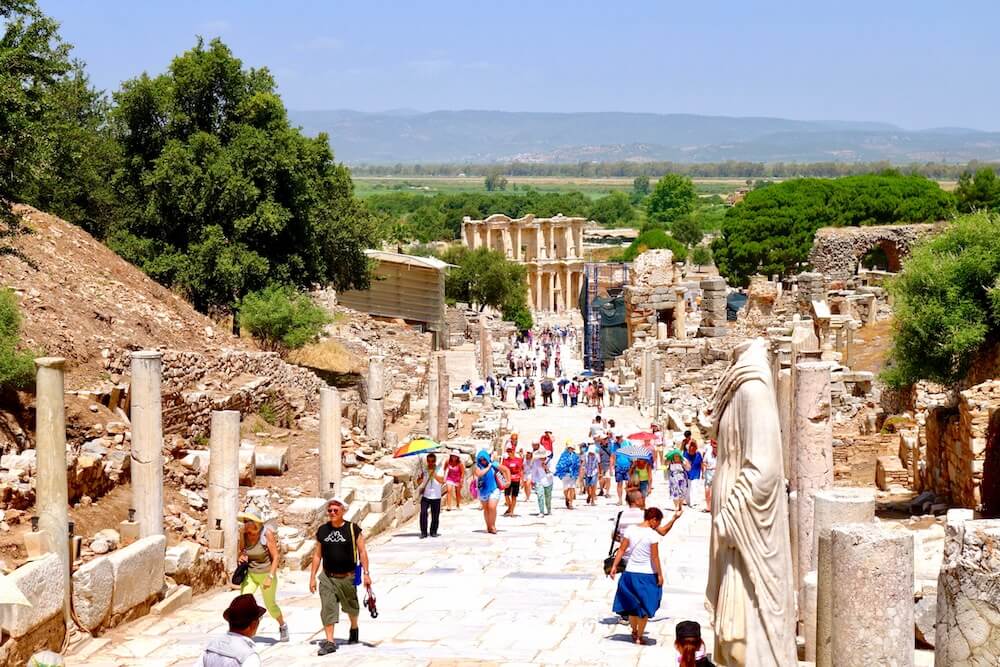 A short 1.5-hour flight from Cappadocia's Kayseri Airport will bring you to Izmir Airport, which is about an hour's drive from Selcuk – where you'll base yourself for 2 nights. Selcuk is the gateway to Ephesus, one of the world's best-excavated ancient cities.
Dating back to the 11th century BC, Ephesus was said to be the home of the mighty Amazon warrior women before becoming the capital of the Roman province of Asia, and eventually falling under Ottoman rule in the 15th century.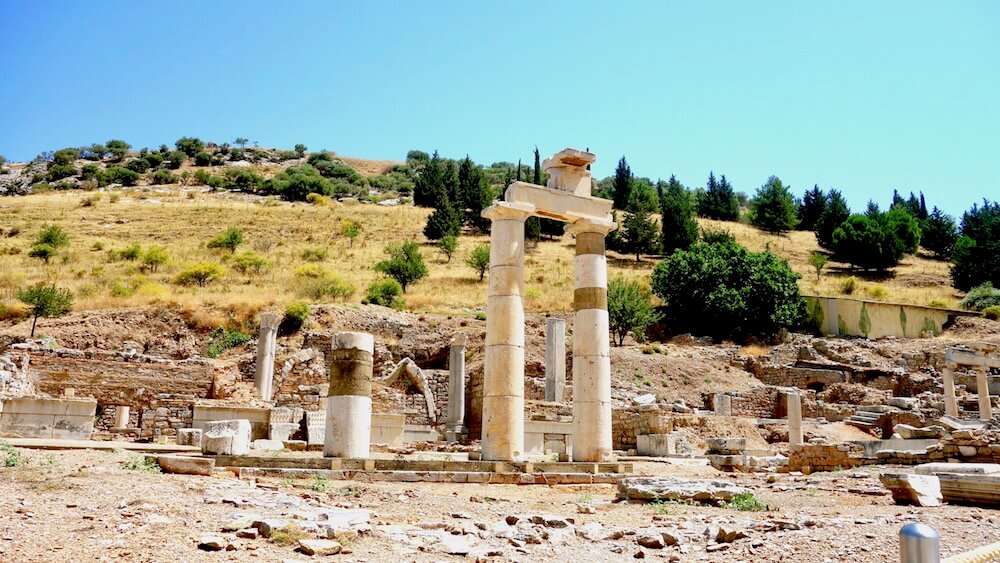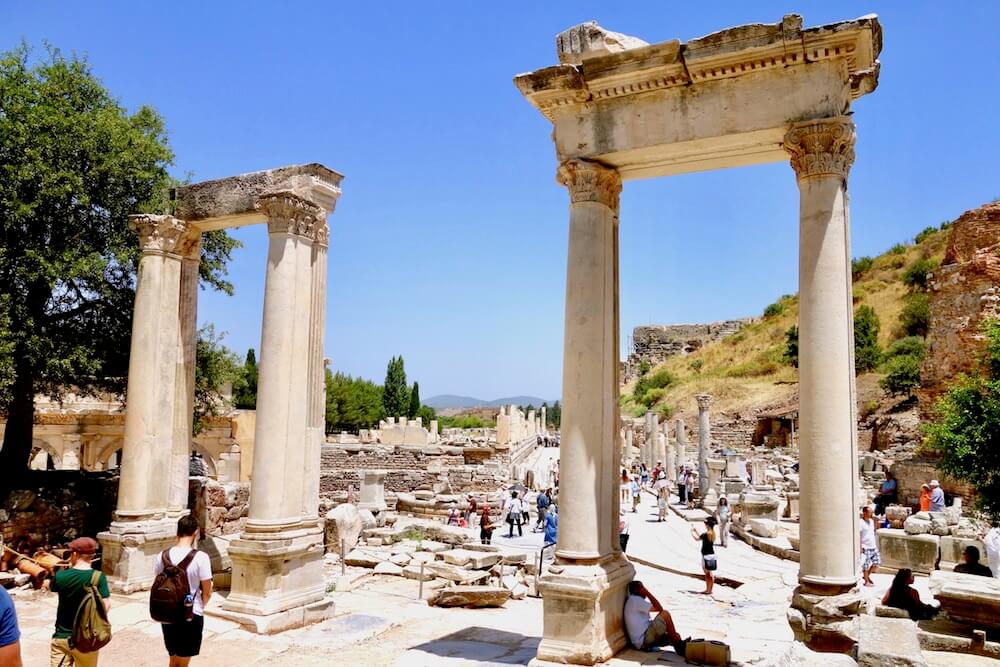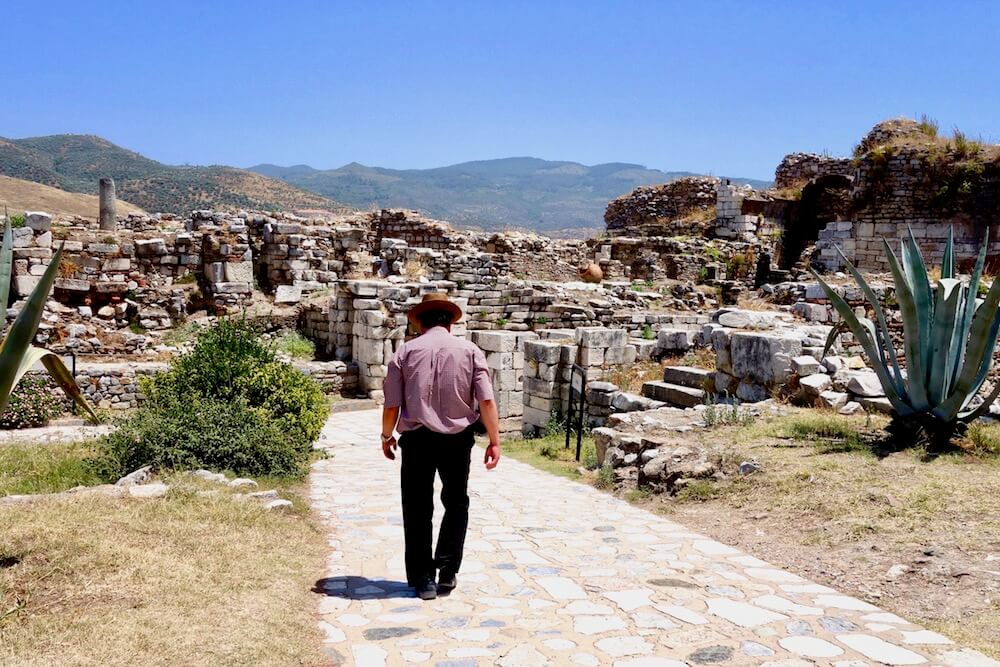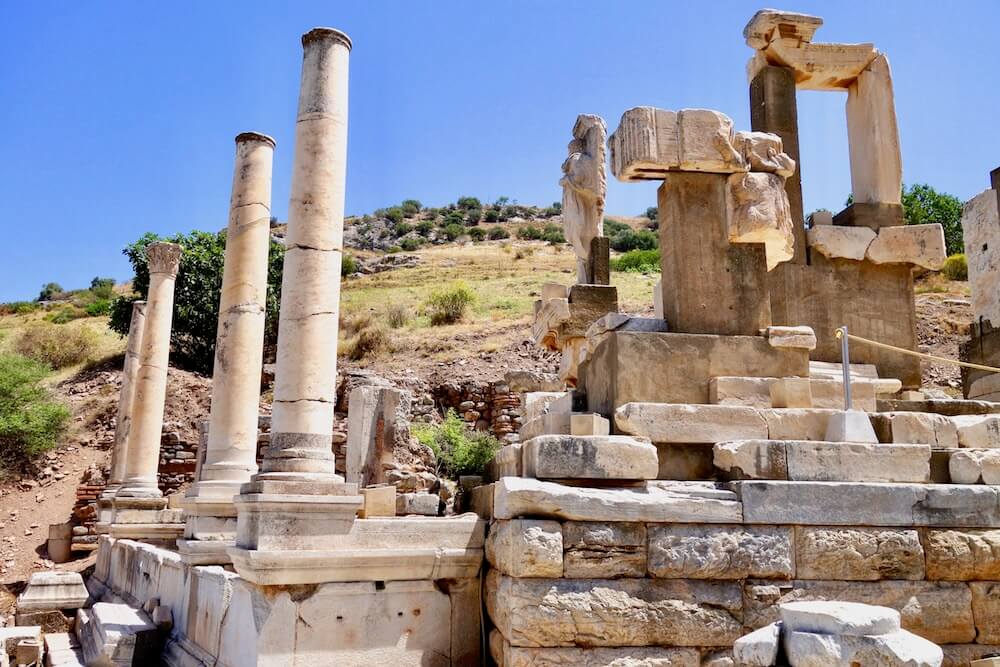 Today, Ephesus is a glorious scattering of ruins, towering marble columns and intricate stone carvings. Take your time to wander around the whole site – this can easily take up the whole day!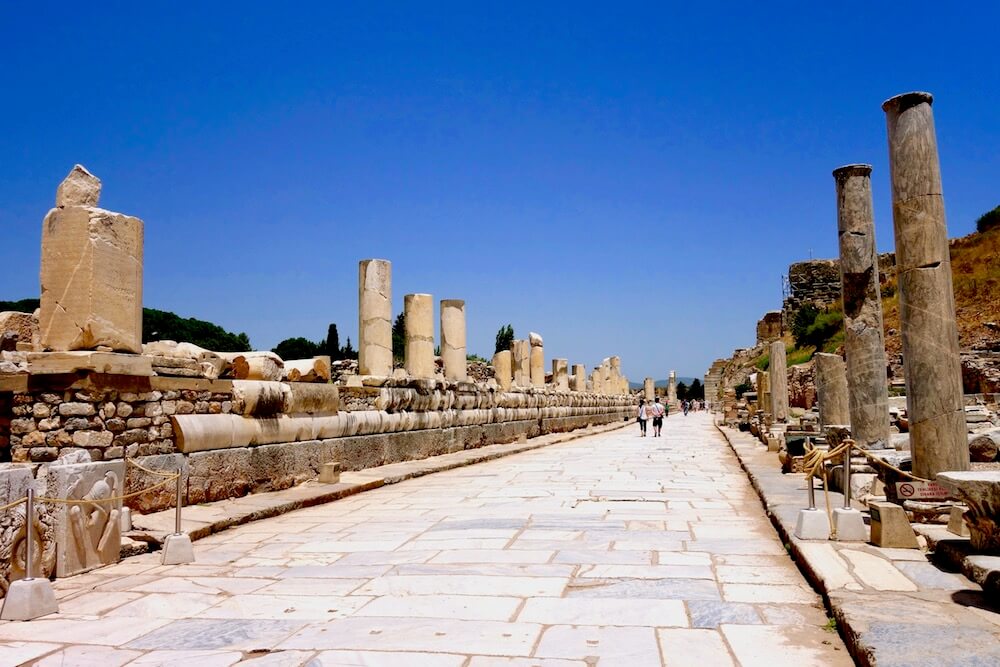 Visit the majestic Celsus Library, imagine a gladiator fight at the Theatre or stroll down the polished Marble Road.
Read: Discovering the Ancient City of Ephesus, Turkey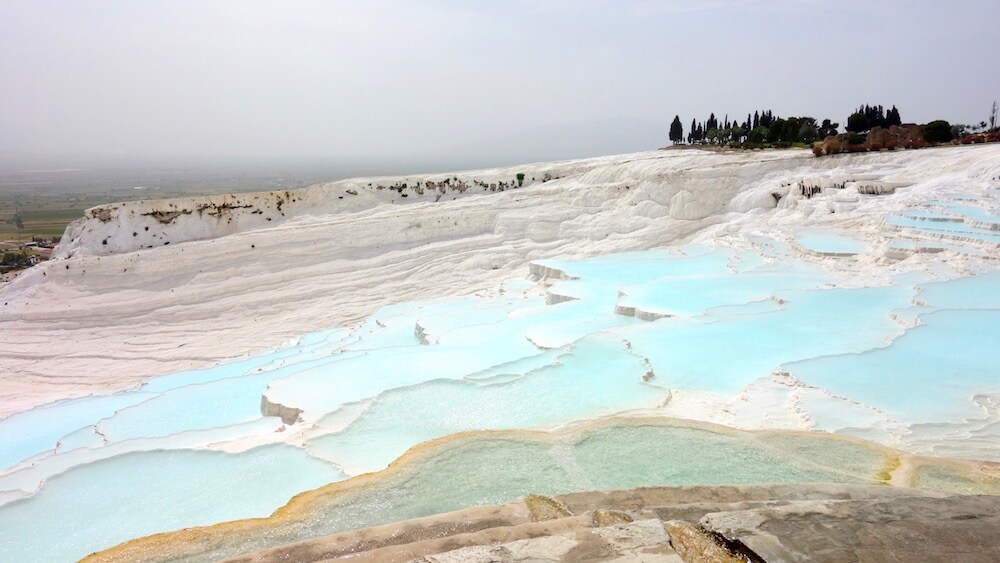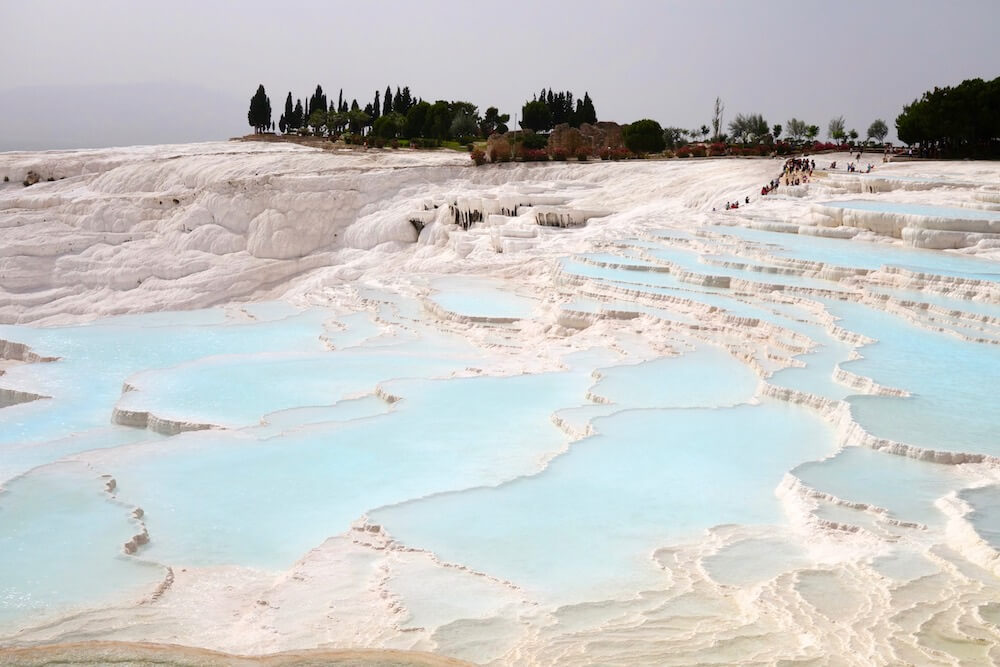 The next day, venture out on a 3-hour drive to Pamukkale, a stunning natural phenomenon known as the 'Cotton Castle'. Feast your eyes on shimmering white terraces laced with travertine, a sedimentary rock saturated with calcium carbonate.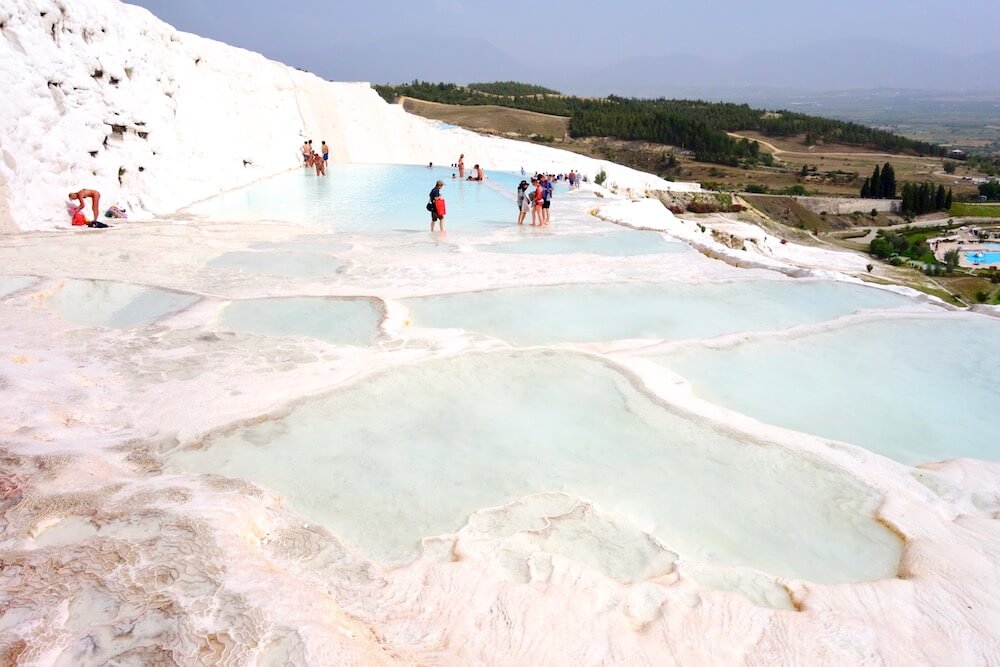 Bring your swimsuit and take a dip in one of the shallow pools. The water in the pools is even said to have marvellous healing powers!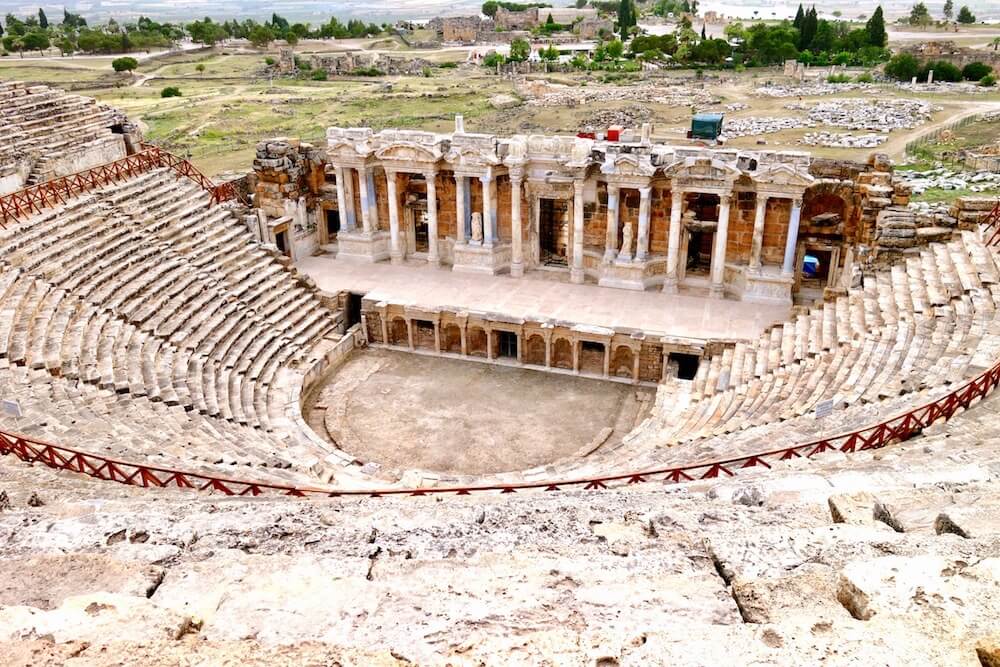 Don't forget to visit the adjacent ancient city of Hierapolis, which contains a magnificent 15, 000-seater outdoor theatre.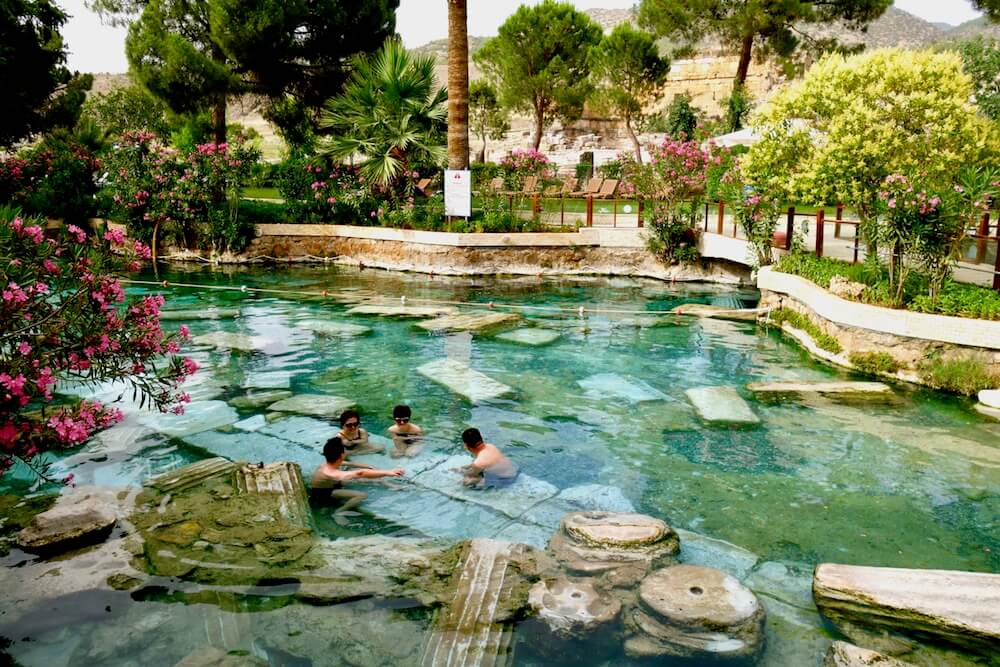 Have another swim in Cleopatra's pool, a mineral-rich geothermal pool. What's unique about this pool is that its bottom is littered with various marble columns – over 2, 000 years ago, an earthquake destroyed the nearby Temple of Apollo, tipping its columns into the pool.
Read: Marvel at the Wonders of Pamukkale, Turkey
On your last day in Turkey, take a 1-hour flight back to Istanbul from Selcuk. Do some last minute-shopping at Istiklal Street or indulge in another Turkish bath before departing on your flight back home.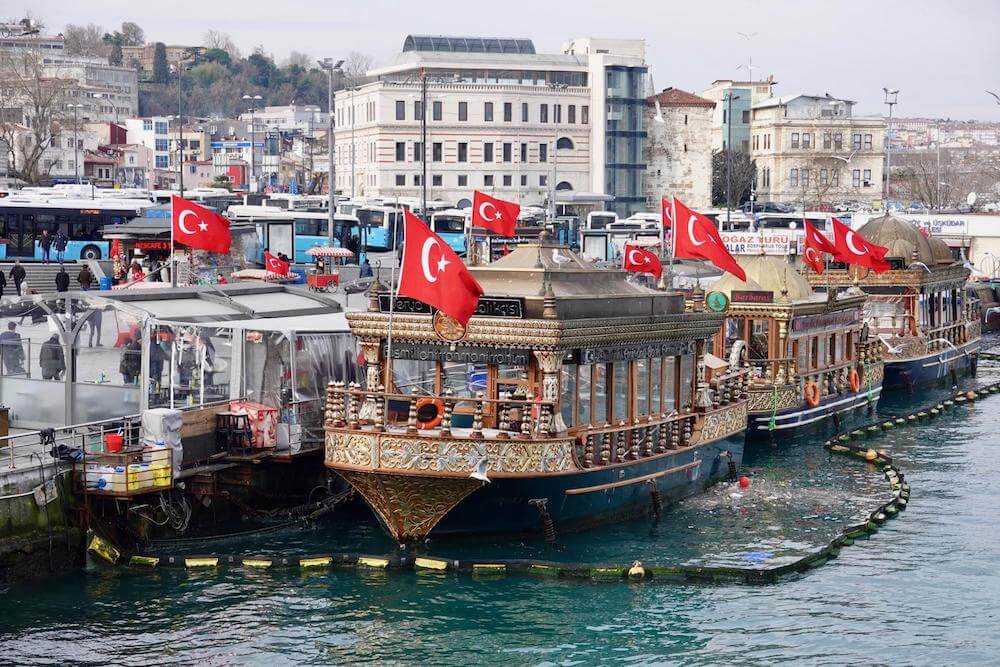 Also, did I mention that a trip to Turkey is relatively easy on the pocket? All the more reason to visit!

Add a comment