A Half-day Trip to Bern, Switzerland
Comprising the-facto capital of Switzerland, Bern is a charming city just waiting to be explored. Historic and compact, the Old City of Bern was even recognised as a UNESCO World Heritage Site in 1983! 
Indeed, the city's attractions are all within walking distance – making any discovery of the city easy and fuss-free. Alluringly situated along the Aare River, Bern offers plenty of activities for a great half- or full-day excursion from Zurich.
Read: Things to Do in Zurich, Switzerland
Here's what you can do:
Explore the Old City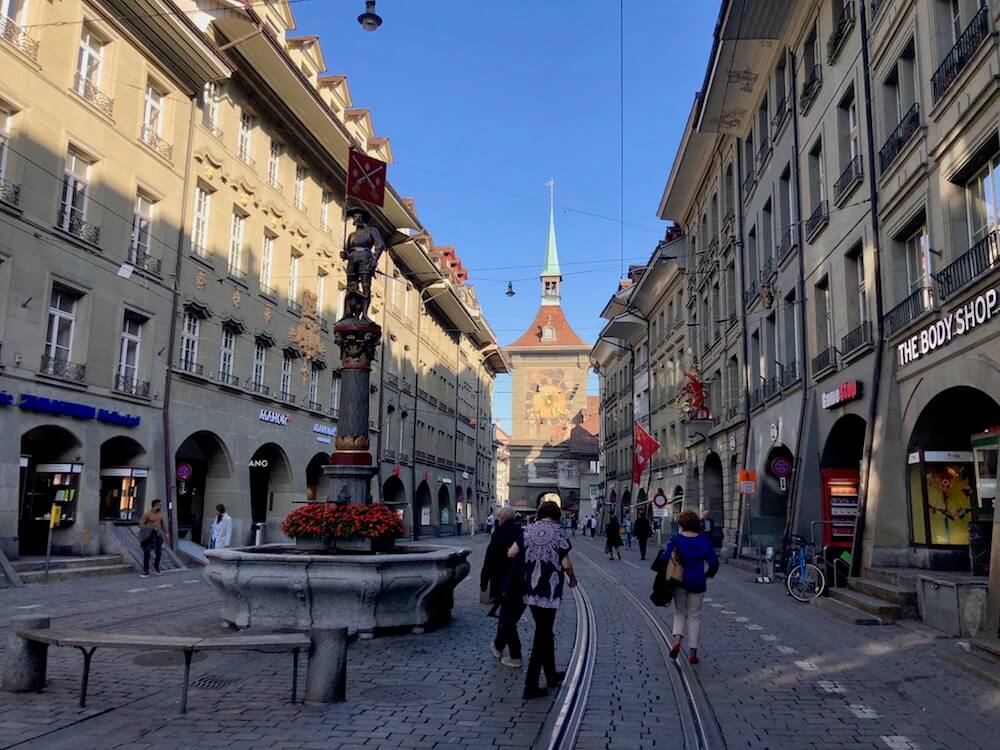 Designated a UNESCO World Heritage Site in 1983, Bern's Old City comprises a delightful maze of shopping arcades and restaurants. These are affectionately called "Lauben" by the locals. Don't miss out on Zytglogge, a fascinating astronomical clock that stands sentinel at one end of the Old City.
If you don't wish to walk, a rustic tram runs through the city as well.
Discover the city's unique architecture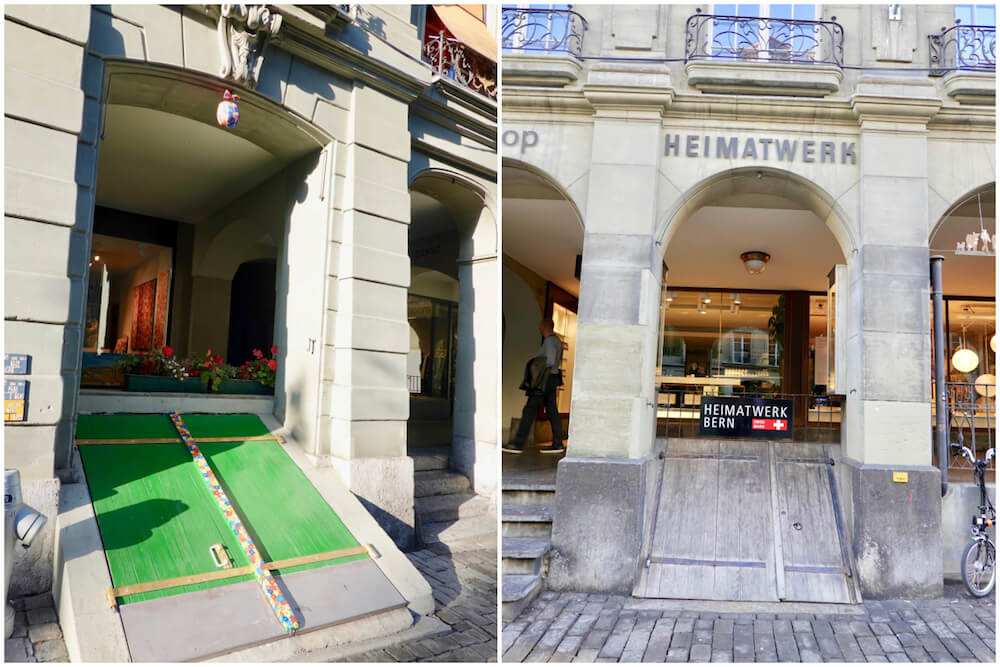 There's an interesting story behind Bern's architectural design. In a bid to prevent any fire damage to its traditional wooden buildings, the entire city was rebuilt with sandstone back in 1405. The Old City's six-kilometre stretch of arcades also shelter the locals in the case of a downpour.

In addition, cellars were built for every home in the Old City. These provide the locals with space to store food and drink (read: wine) during the winter months. You'll notice these cellars even today – the sight of which adds to the nostalgia clinging to the Old City's every nook and cranny.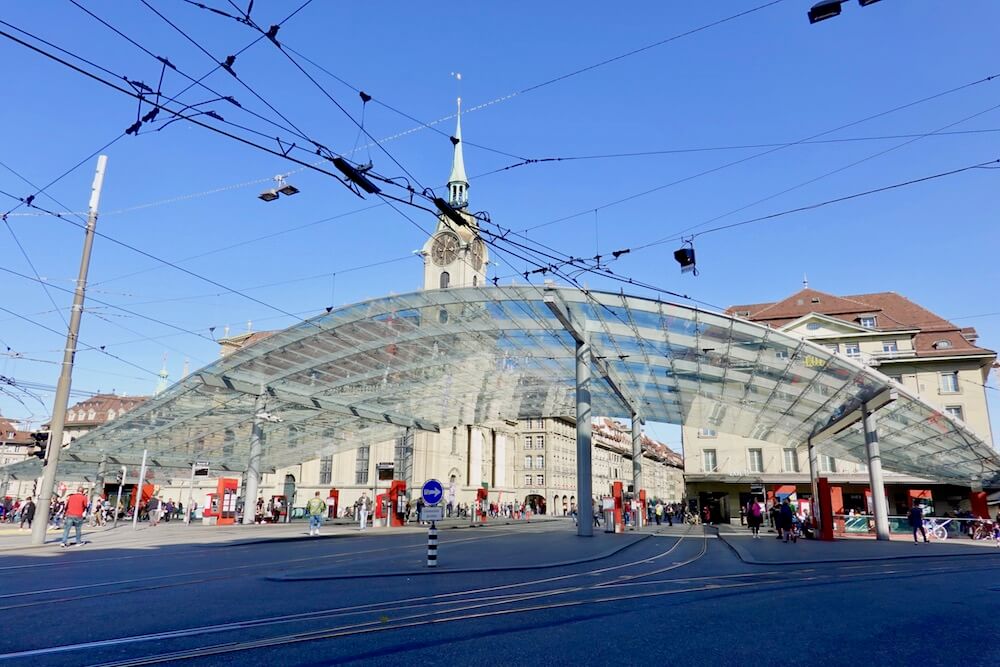 Even Bern's bus terminal is something to look at!
Enjoy a panoramic view from Rosengarten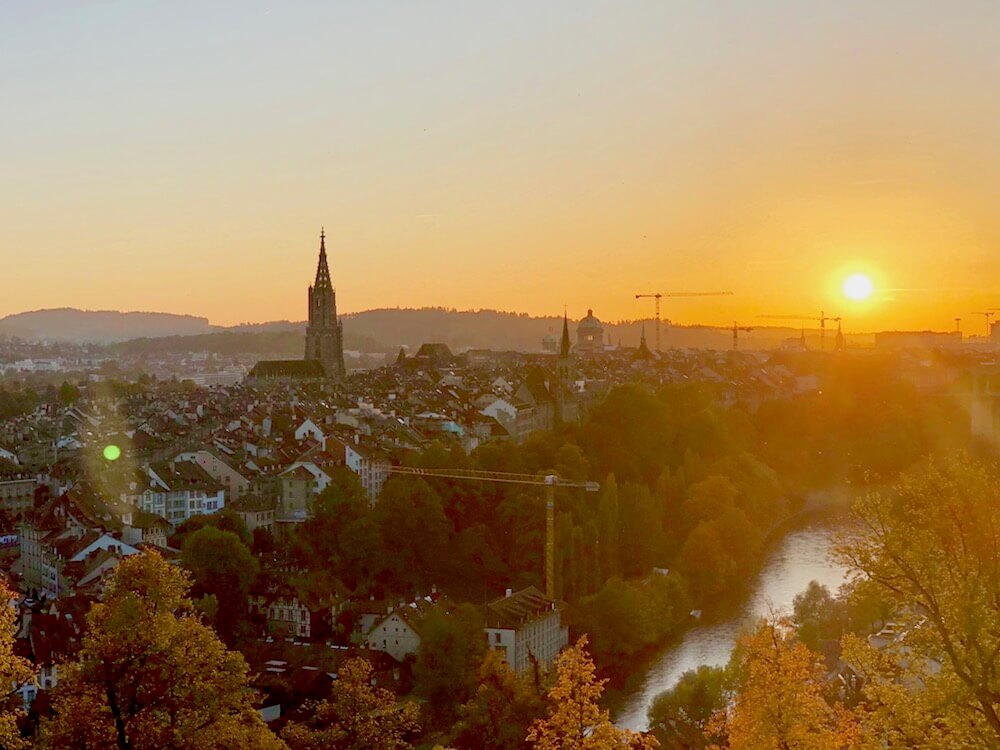 Perched on the edge of a hill, Rosengarten offers a splendid panoramic view over the city of Bern – no matter the time of day. Best times to visit would be just before sunrise or sunset, where the city will be bathed in a warm golden glow.
Besides the view, Rosengarten offers rows of perfectly manicured hedges, roses of every colour (dependent on season) and tinkling fountains. The trip up to Rosengarten requires you to tackle a bit of an incline along a scenic trail that cuts through the forest but not to worry, the hike will take you only about 20 minutes at best. 
Hunt down the city's most famous fountain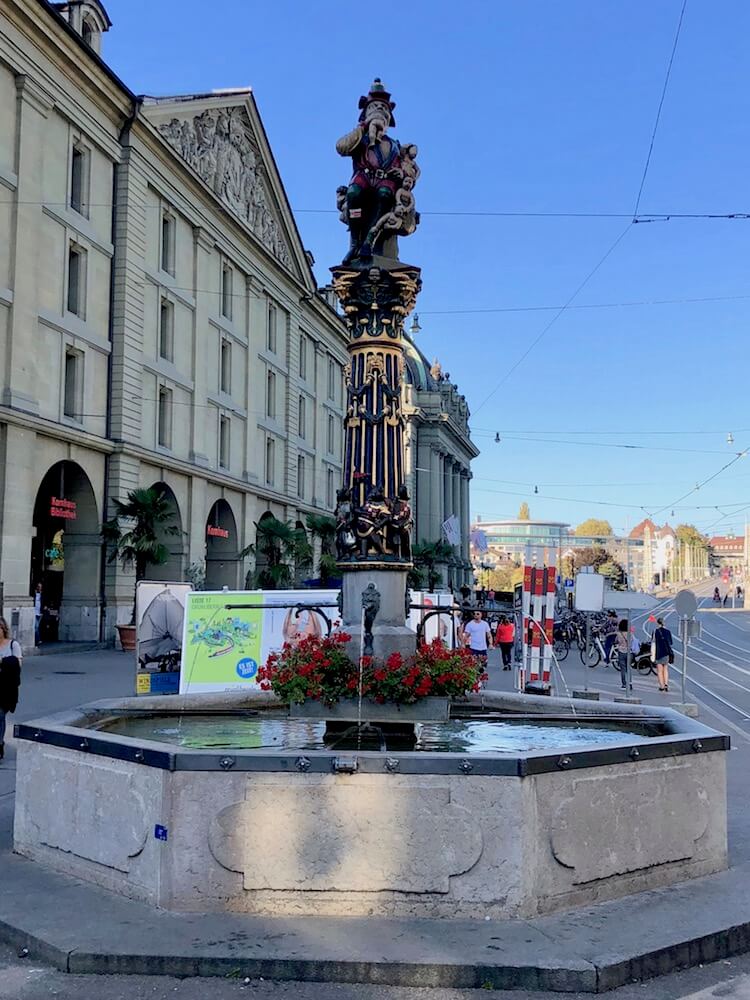 Wander around Bern and you'd come upon scores of fountains, each ornately and uniquely decorated. The most famous of these fountains is the Kindlifresserbrunnen, which dates back to the 16th century.
The fountain portrays a rather morbid scene, being that of an ogre consuming a child. Beside the ogre is a bag of children, all of whom are just waiting to be eaten.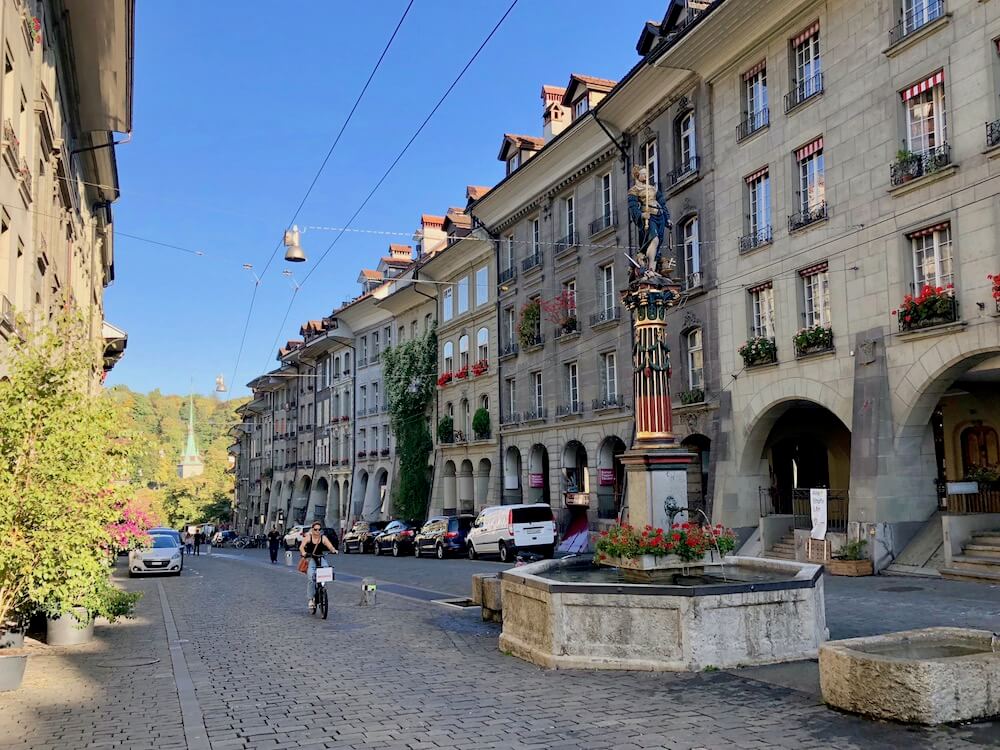 You'll find all kinds of fountains around the city. Why not turn it into a scavenger hunt of sorts and see how many you can spot?
Dine at an al fresco restaurant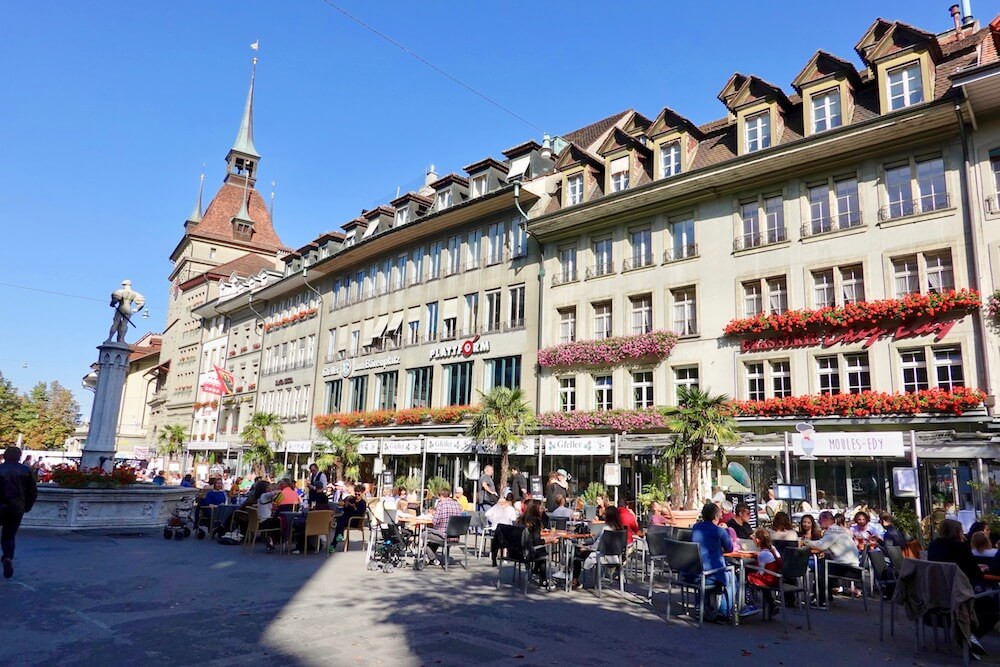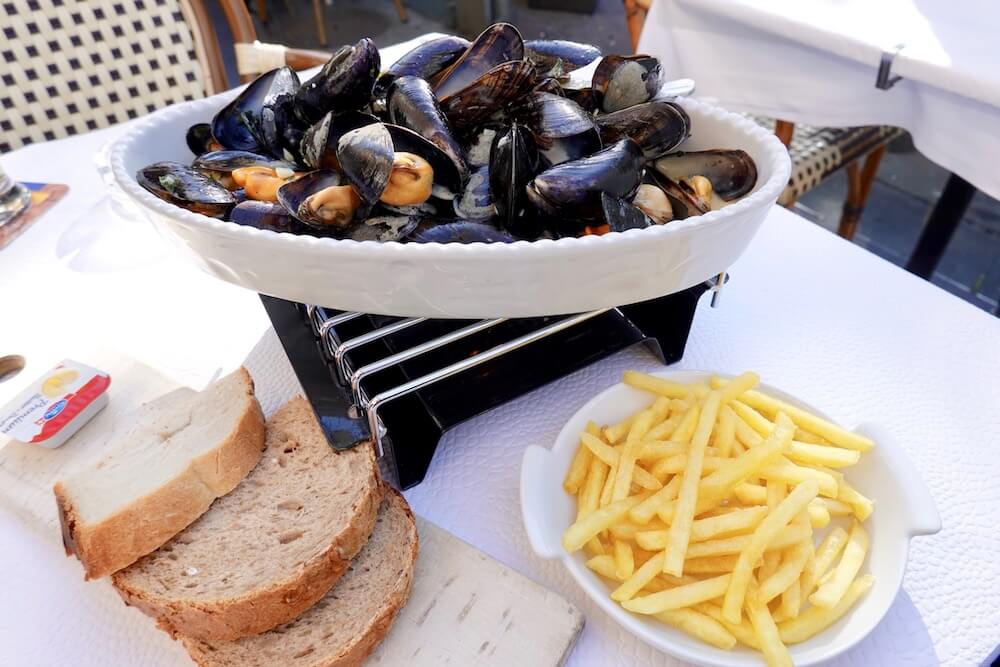 Just before entering the Old City, you'll chance upon this row of al fresco restaurants. Indulge in a cup of hot coffee or grab a bite whilst soaking in the atmosphere.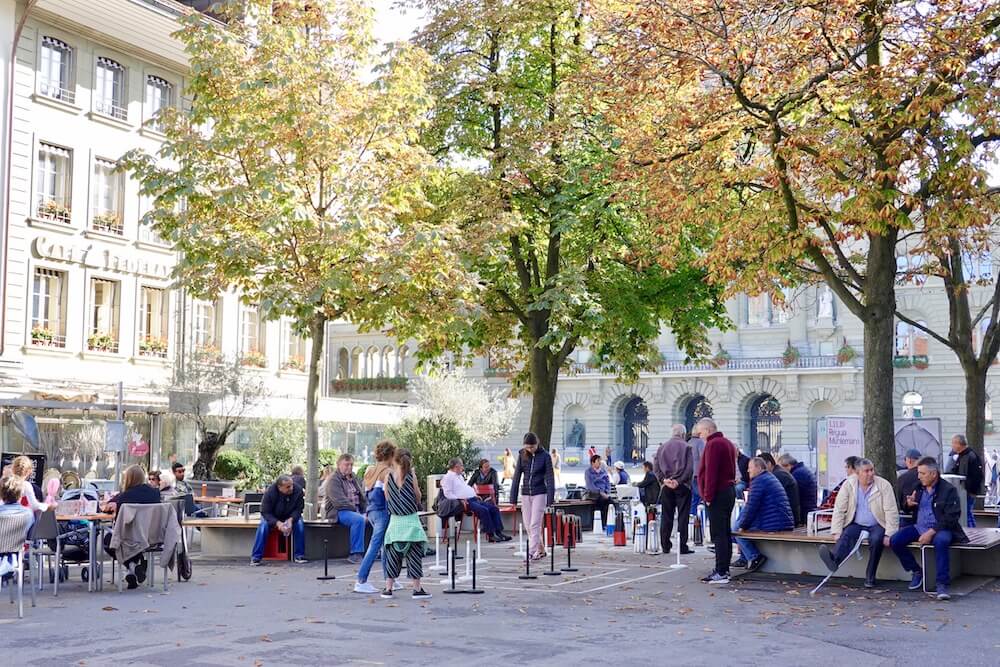 Try your hand at a giant game of chess or while away the time with some people-watching.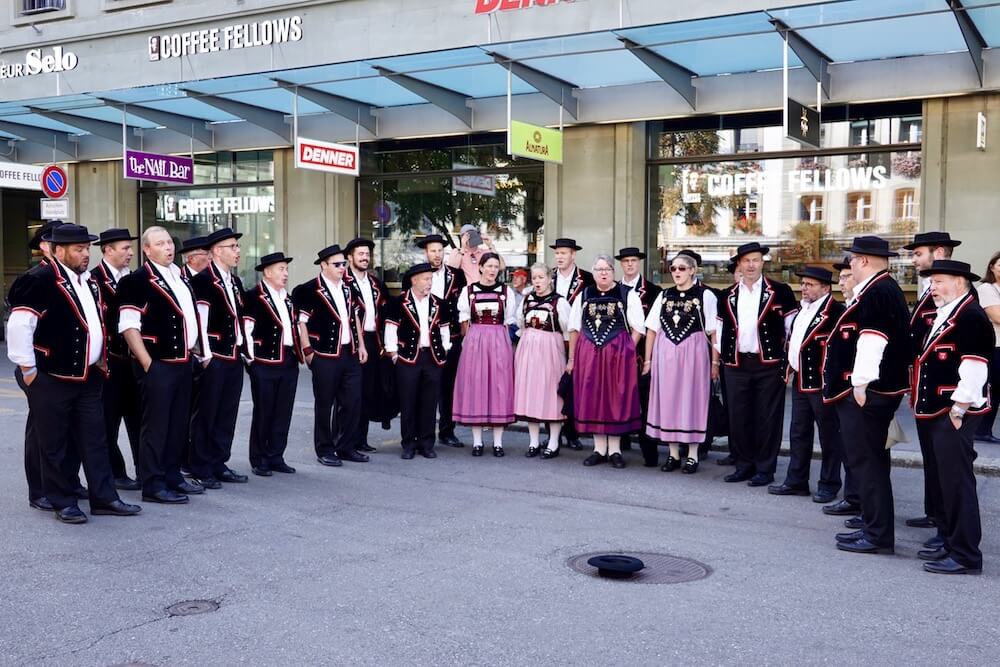 I was even lucky enough to have a choir perform right outside my restaurant. What a treat!
If you wish to spend more time in Bern, you can also sample beer at Altes Tramdepot. As the name suggests, it used to be an old tram depot. Now, it's a bustling brewery and restaurant that produces its own beer; every year, the sommeliers create up to 30 new types of beers!
Bern is also known as the 'City of Bears', with the animal appearing on its flag, fountains and building facades. Legend has it that the founder of Bern found a bear during a hunt, hence giving rise to the city's name. Visit the Barenpark if you wish to have a closer and more personal experience with this gentle creature.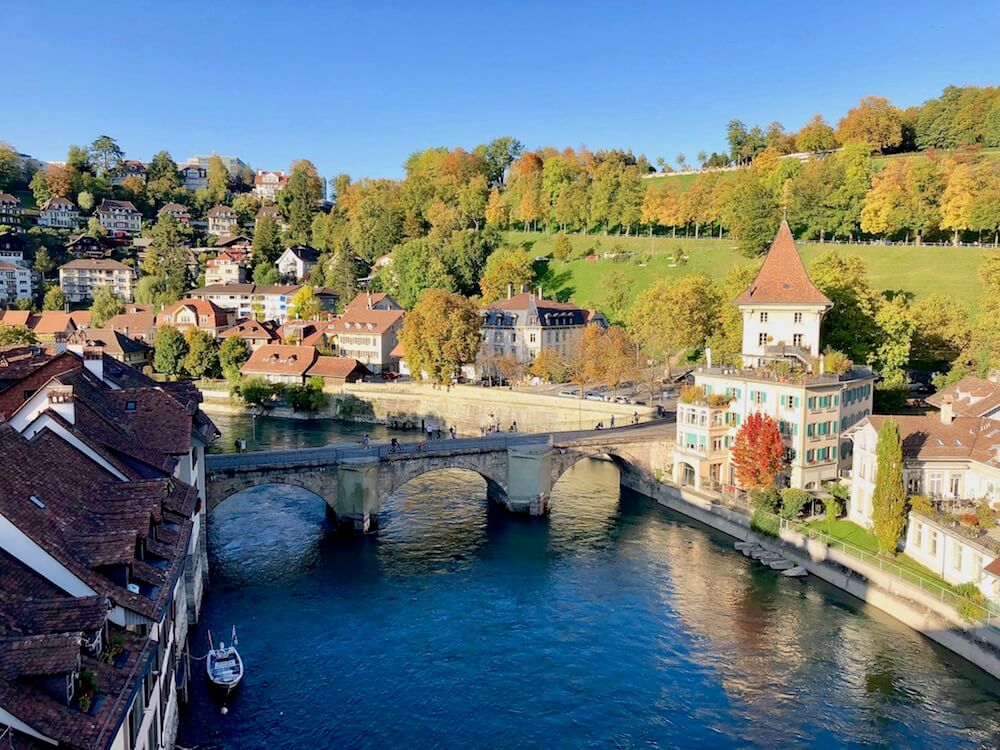 The best part about travelling in Switzerland – or perhaps in the whole of Europe! – is that there's always a new experience just a simple train ride away. The compact nature of Switzerland's cities also makes them really easy to explore. 
So the next time you're in Zurich, don't forget to allocate some time for the lovely city of Bern!