Things to Do at Reykjavik, Iceland
Comprising the world's northernmost capital city, Reykjavik is home to less than 350, 000 inhabitants. Most travellers use Reykjavik as a base for exploring the surrounding area but my advice to you is not to use the city as a mere pit-stop; there are so many things to do!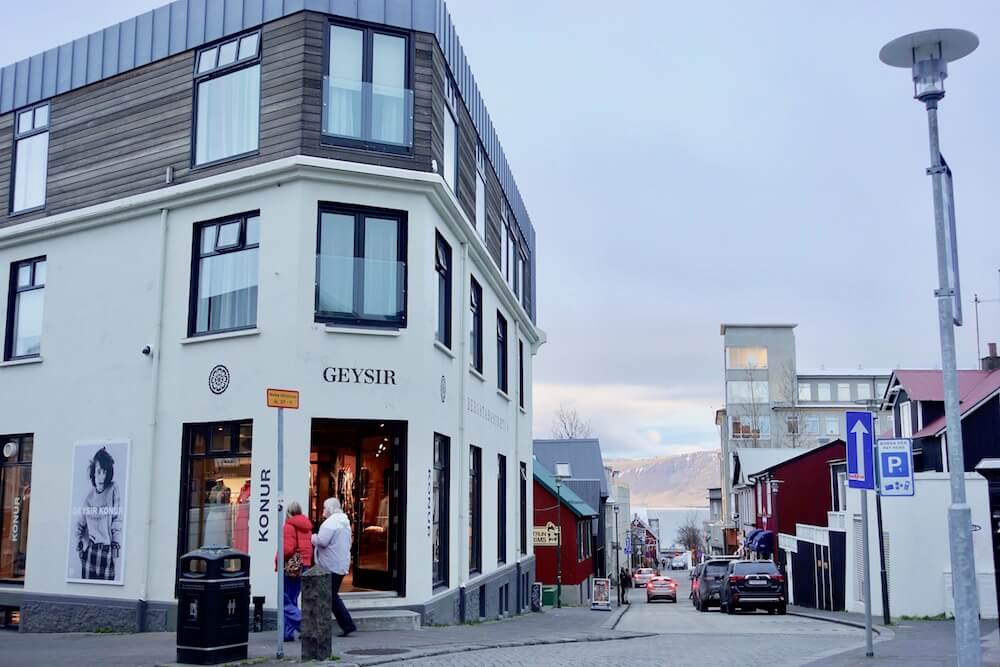 I recommend setting aside 1 to 2 days in your itinerary to slowly amble around Reykjavik and discover what the city has to offer – amidst charming rows of shops set against a mountainous backdrop. Here are 10 things to do in the city of Reykjavik:
1. Have a panoramic view of the city at Hallgrimskirkja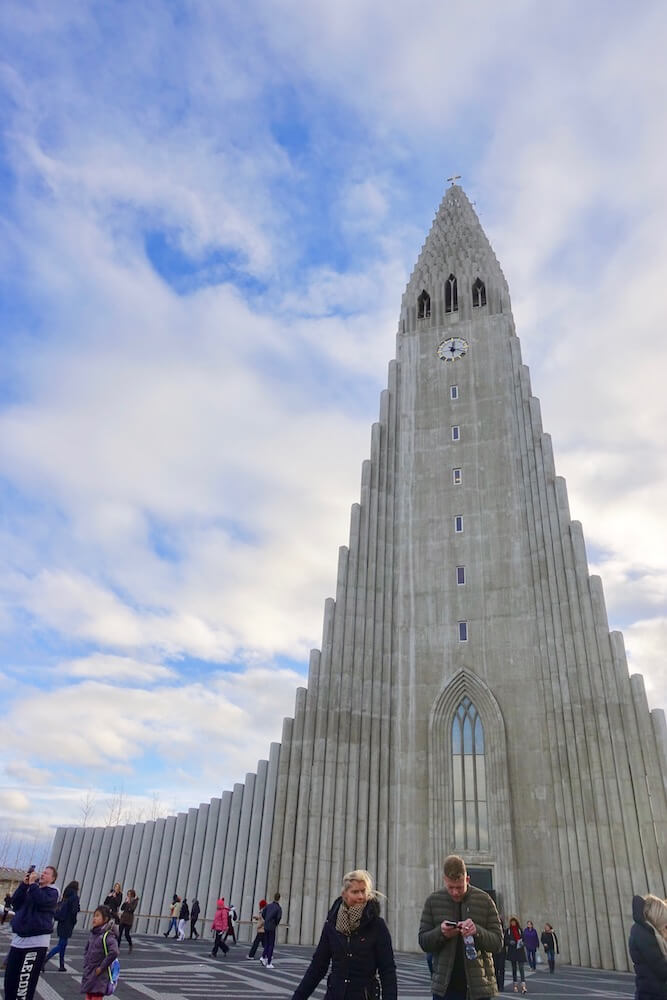 Mention Reykjavik, and the Hallgrimskirkja Church normally springs to mind. Standing sentinel over the city, the visually impressive church is considered to be Reykjavik's most iconic landmark. Constructed from 1945 to 1986, the architecture of the church was inspired by the basalt columns that form when lava cools.
The church is known for its large pipe organ, which boasts 5, 275 pipes and stands 15 metres tall.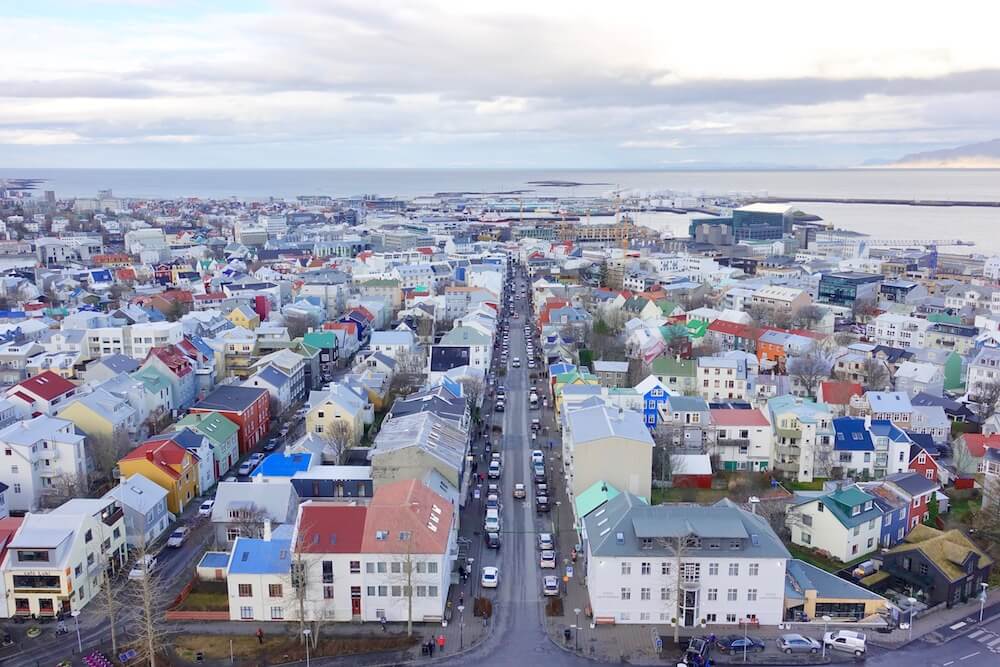 The highlight of Hallgrimskirkja lies at the top of its 73-metre high tower, where an observation deck allows visitors to feast their eyes on sprawling views of the city. 
2. Have a famous hotdog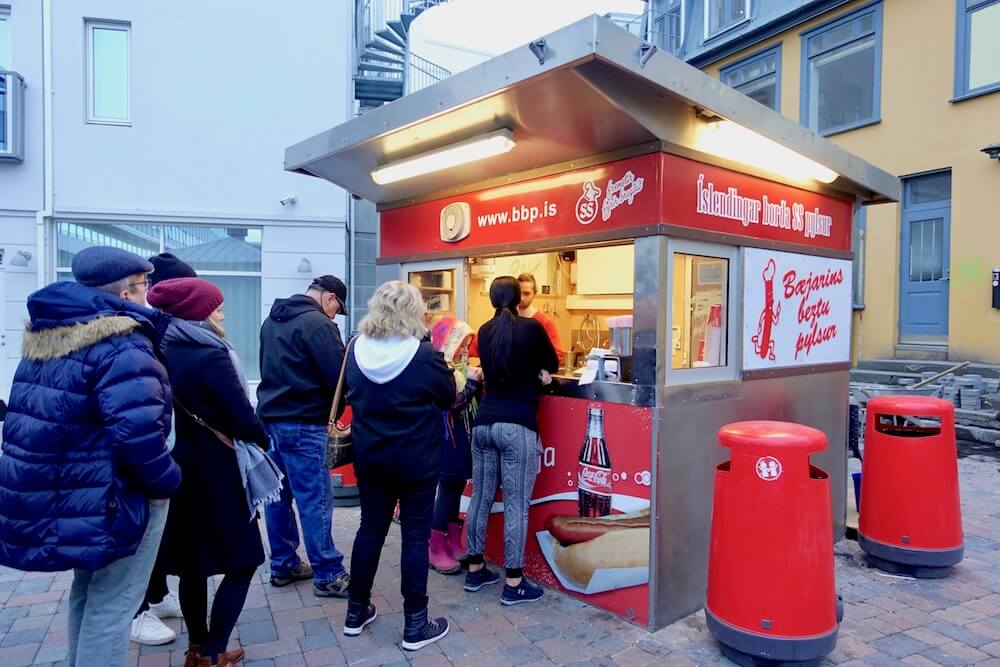 It's funny how Baejarins Beztu Pylsur, an inconspicuous hotdog stand in Reykjavik, can make it big. In fact, the stand's name roughly translates to mean 'best hot dogs in town'. Operating every day since 1937, this little stand shot to fame after US President Bill Clinton visited it in 2004, and now occupies a spot in most Iceland guidebooks. Hot dogs are considered to be a delicacy by the locals; indeed, what's so special about the Icelandic hotdog? Well, while most other hotdogs are made out of beef or pork, the ones in Iceland are made out of lamb meat.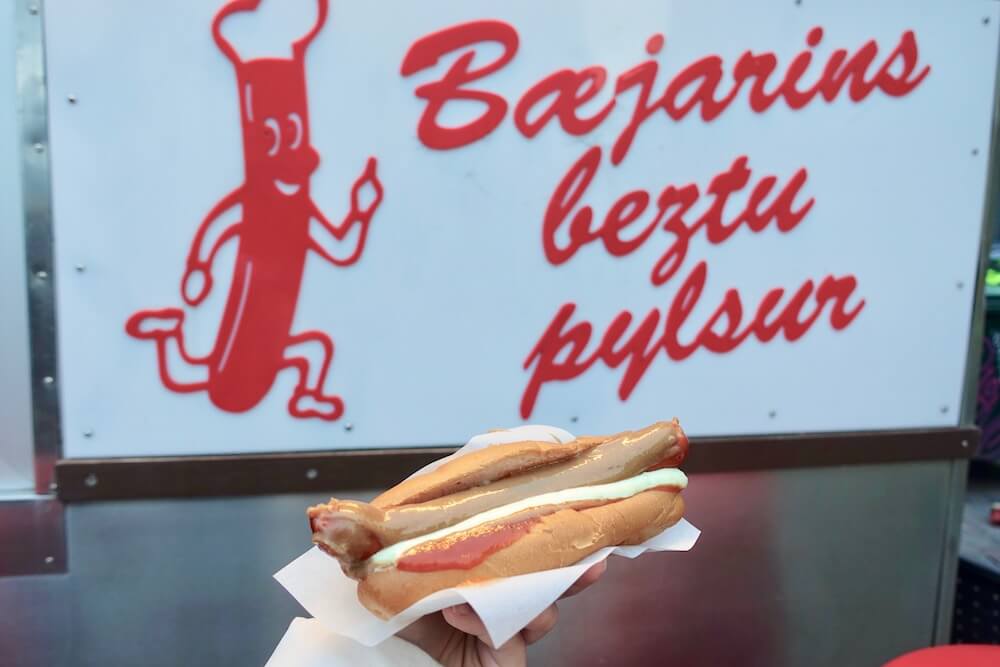 At Baejarins Beztu Pylsur, a favourite order would be 'einu meo ollu' – this means 'one with everything', where your hotdog will come piled with fried onions, ketchup, yellow mustard, sweet brown mustard and remoulade.
3. Take a photo of the Sun Voyager structure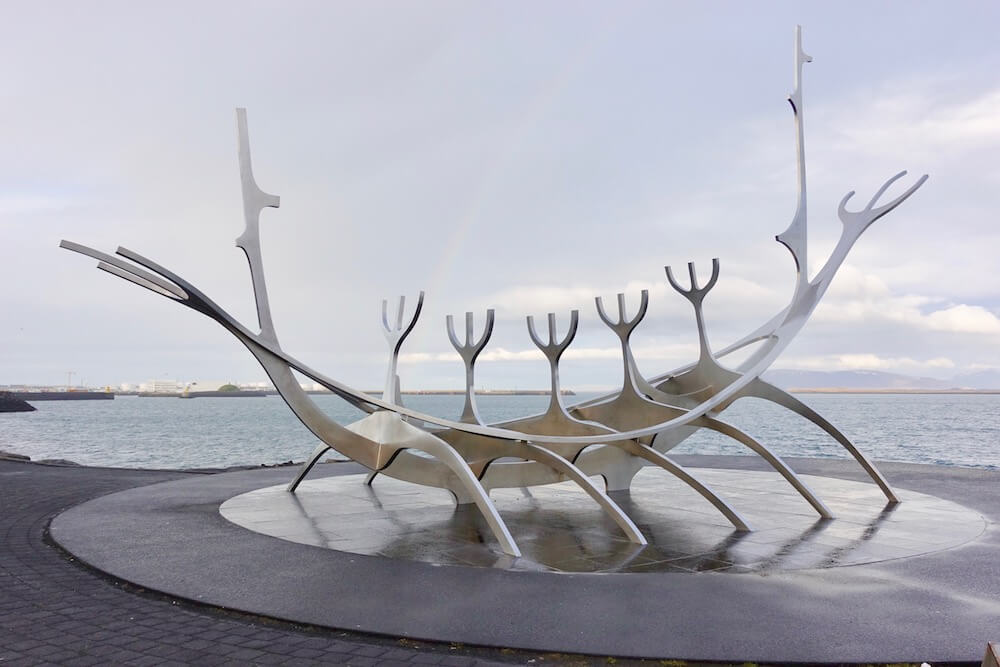 A gleaming silver structure located along the oceanfront, the Sun Voyager is a popular photo spot amongst visitors and locals alike. Created by Icelandic sculptor Jon Gunnar Arnason, the structure resembles a Viking ship, serving as an 'ode to the sun' and holding the 'promise of undiscovered territory'.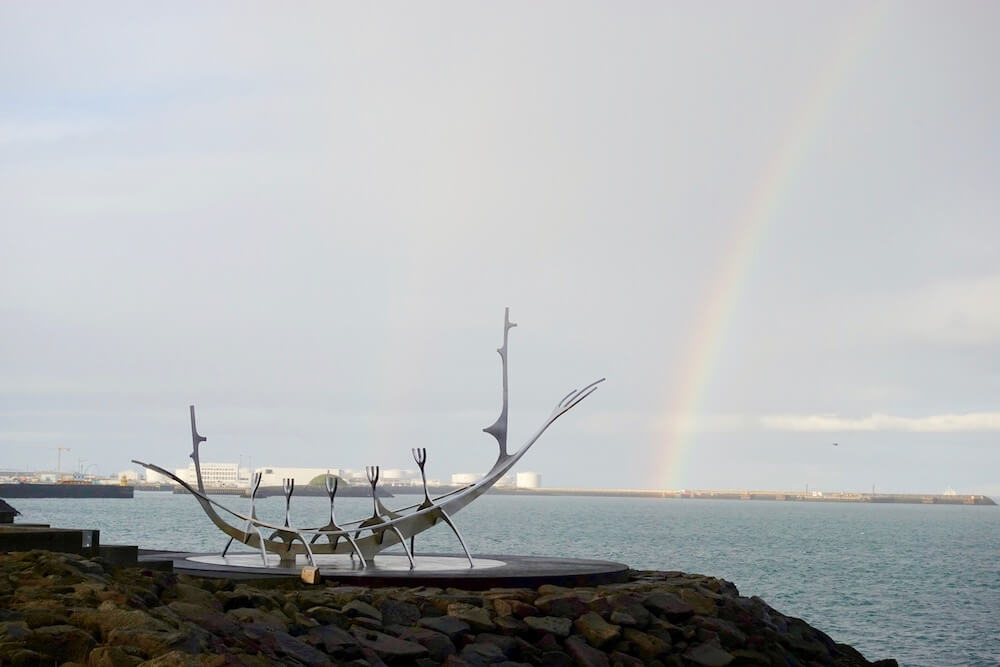 The structure faces Mt Esja and is stunning no matter the time of day – even after a heavy downpour.
4. Explore the unique variety of shops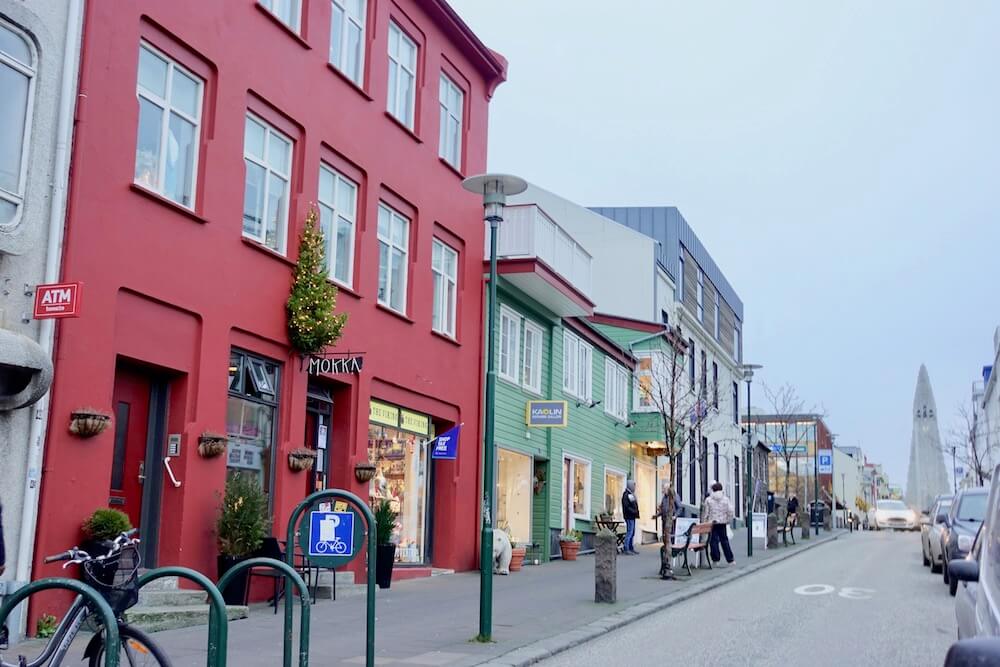 Shopping in Reykjavik revolves around Laugavegur, the city's main shopping street. This street is connected to Skolavordustigar, another intriguing street that leads to the Hallgrimskirkja Church.
The quirky Icelandic culture really shines through the wide variety of shops – you never know what you'd stumble upon!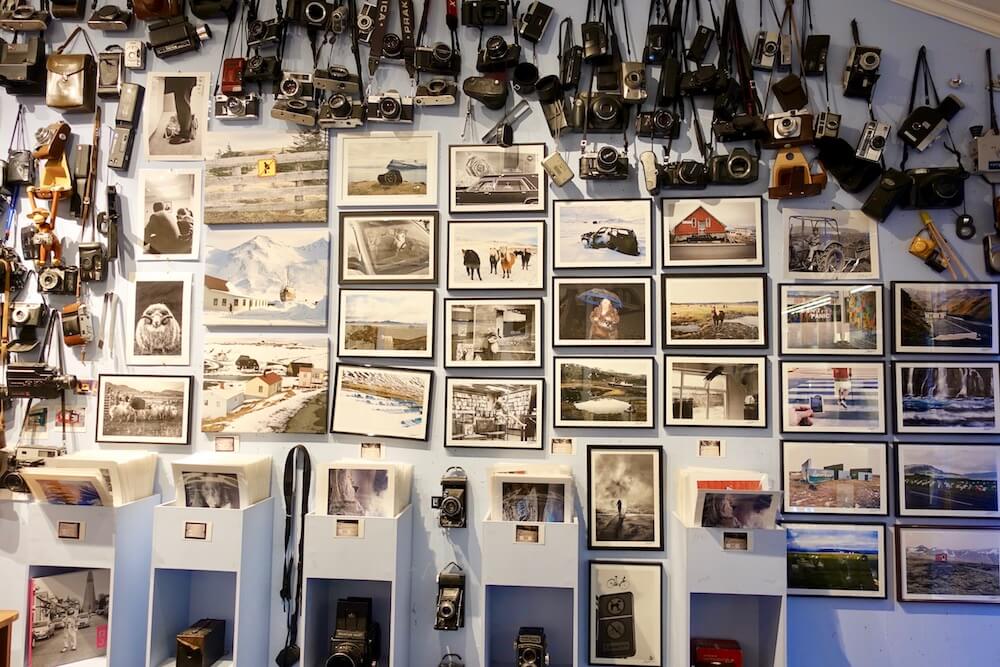 Trawl through a vintage camera shop,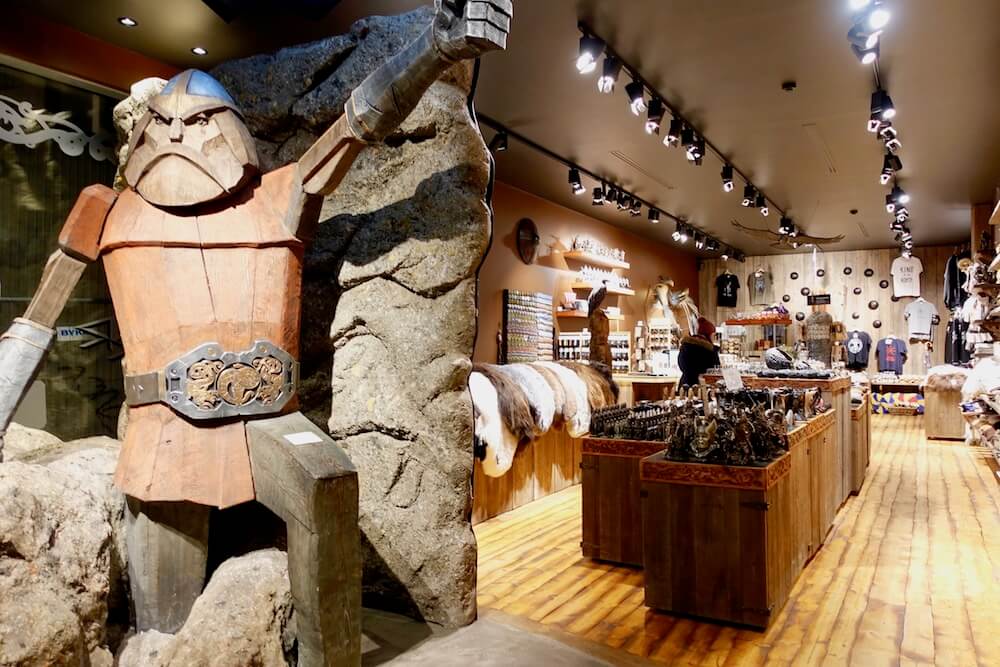 Or a shop touting Viking apparel and accessories. Pick up a Lopapeysa (Icelandic jumper) as a souvenir; they're known to be impossibly soft.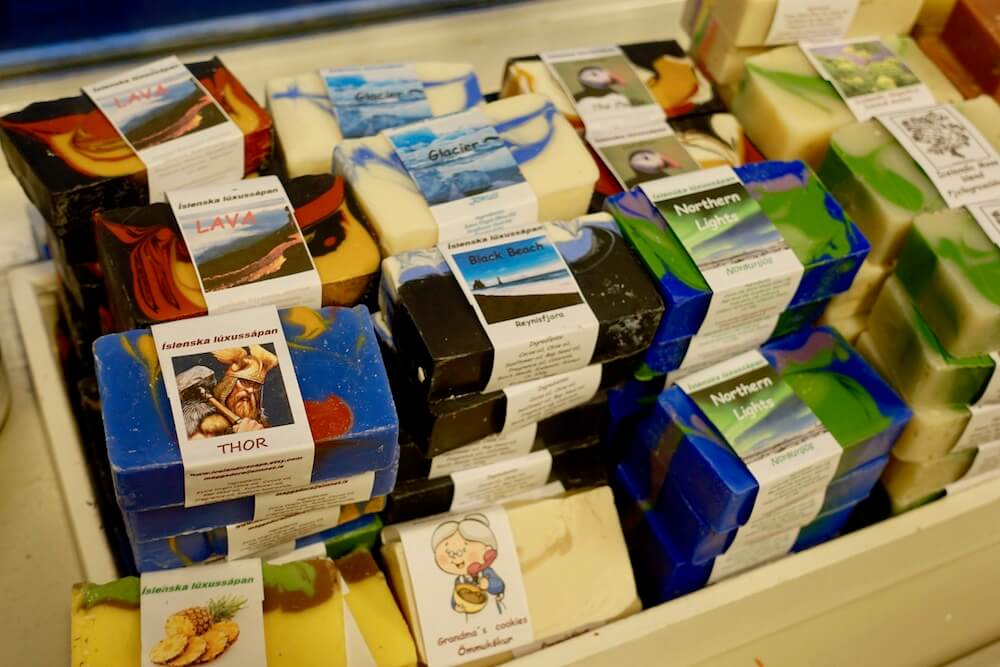 These unique soaps also make for great souvenirs for family and friends back home!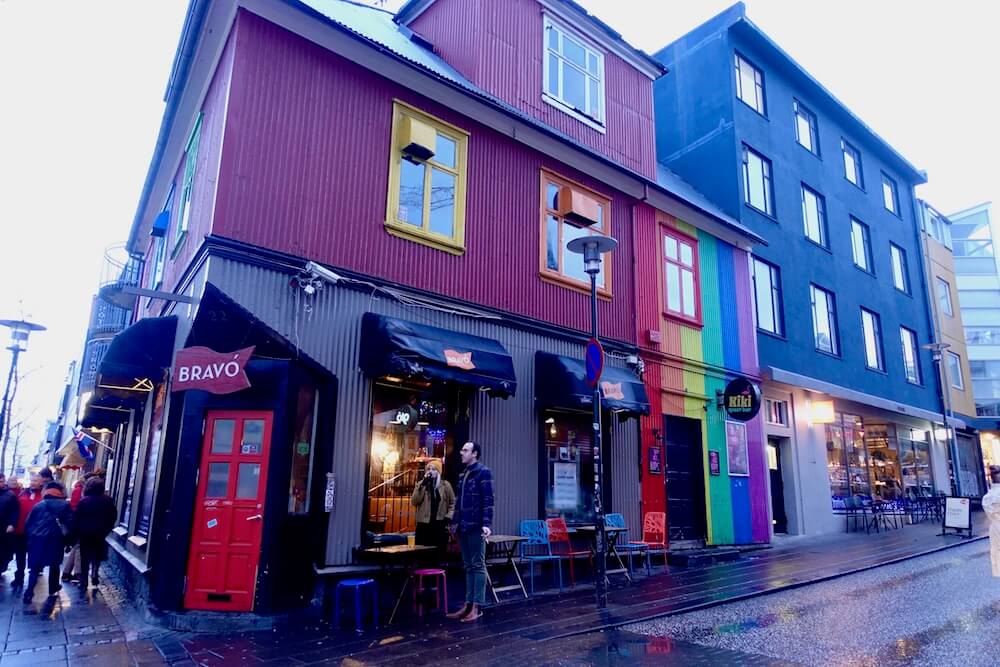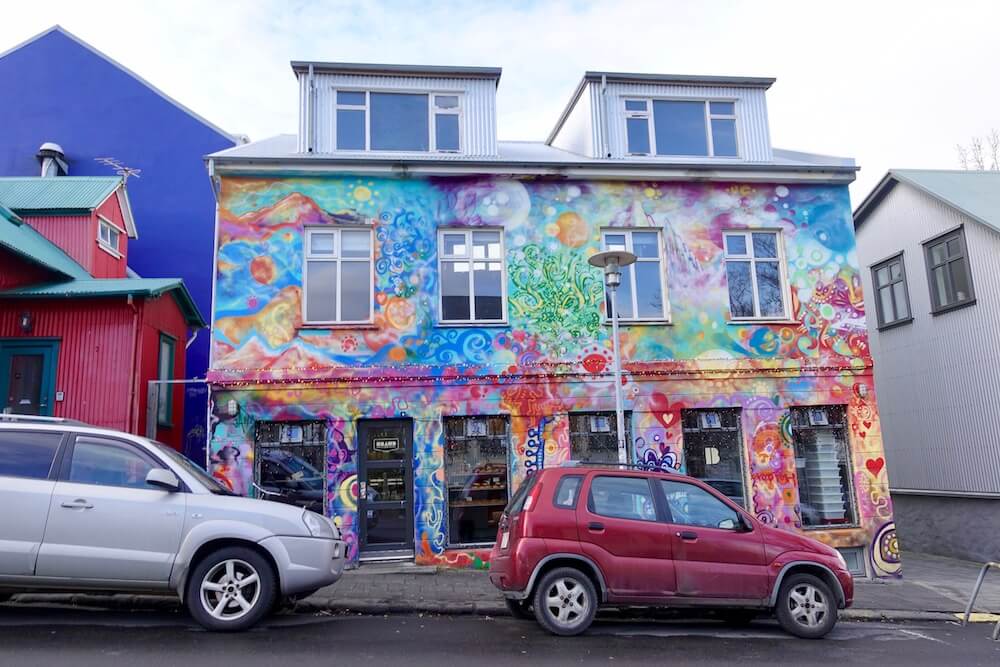 Otherwise, simply do some window shopping and marvel at the colourful shop fronts.
5. Attend a concert at Harpa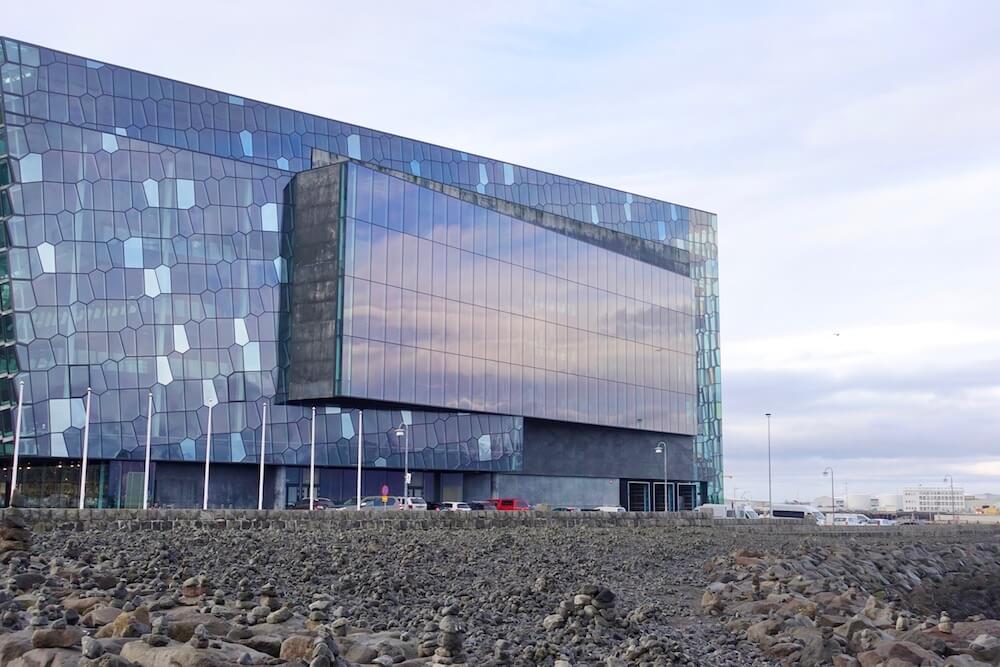 Harpa is a futuristic concert and conference hall located just down the road from the Sun Voyager. Since its first concert in 2011, Harpa has welcomed over 10 million guests! The building shimmers in the sunlight in the day and at night, the geometric glass panels that adorn the exterior light up in an array of colours.
There are two meanings behind the name of Harpa: 1) it's the Icelandic word for the instrument, and 2) the Nordic Calendar had a month called Harpa, where the first day of that month is celebrated in Iceland as the beginning of a brighter and more hopeful time.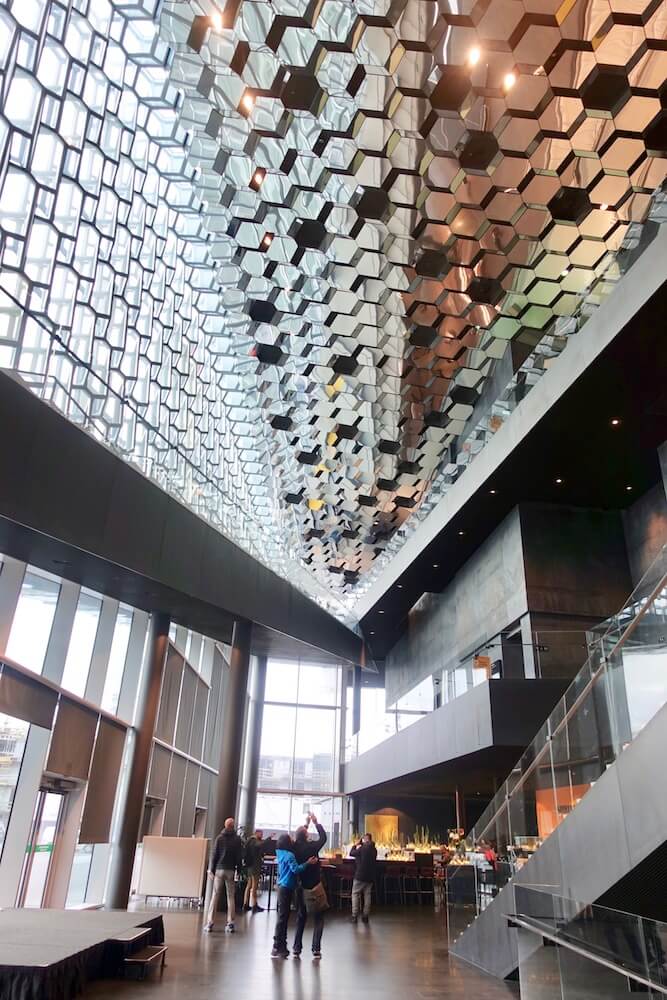 The interior is visually stunning as well. The centre hosts Iceland's largest gourmet food market in March and various Christmas concerts in December. Visitors can opt to go on a guided tour of the building or watch a 360-degree film that's said to present the best of Icelandic nature in 15 minutes.
Harpa is also home to the Icelandic Opera, Reykjavik Big Band and the Iceland Symphony Orchestra, all of which hold multiple annual concerts.
6. Stroll along the Old Harbour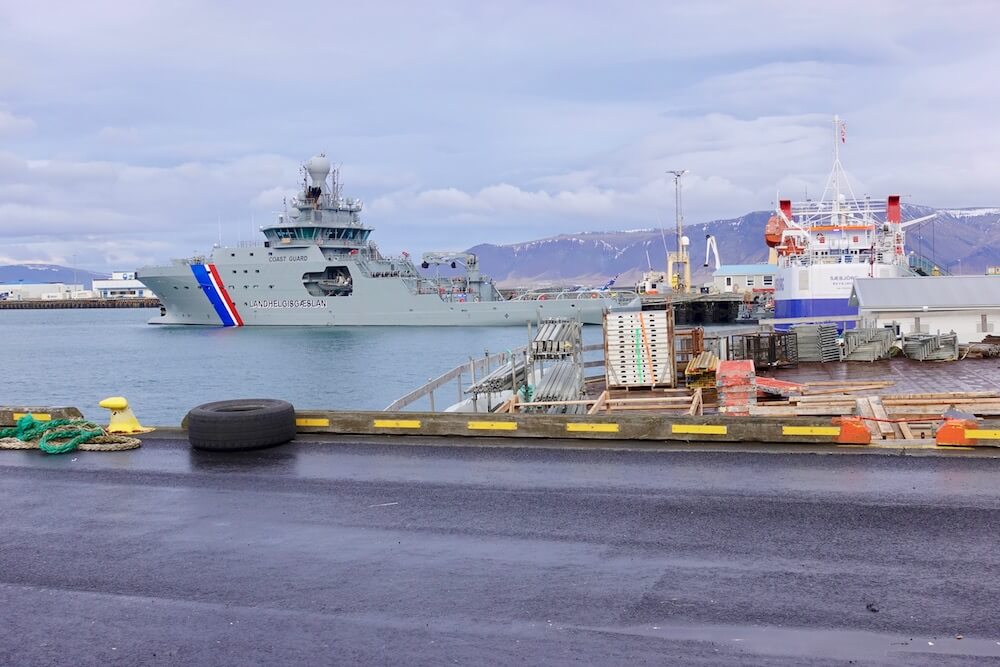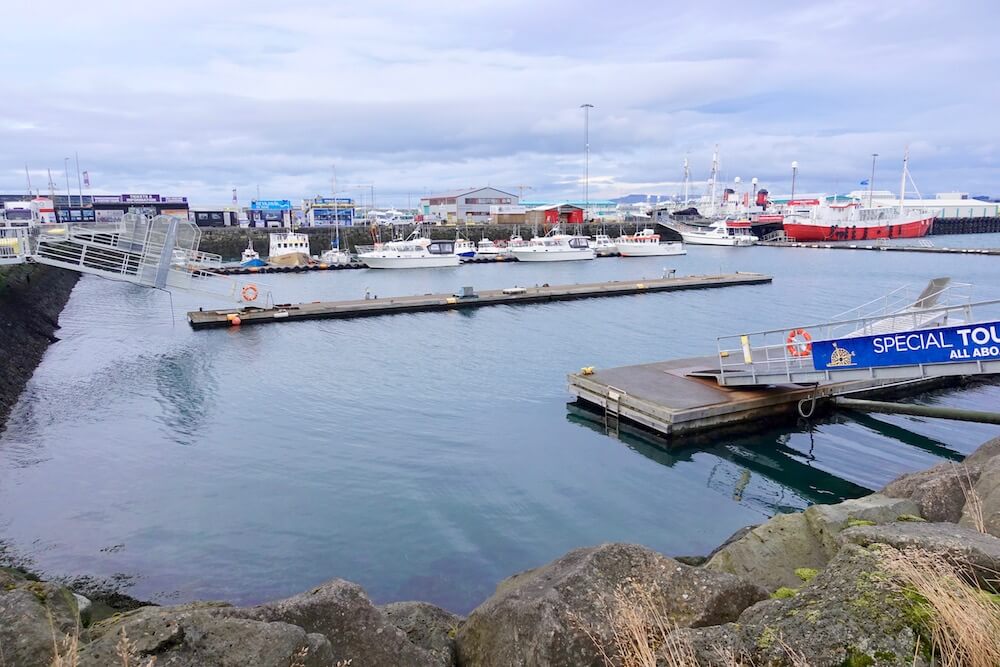 Built between the years of 1913 and 1917, the Old Harbour boasts splendid views of Mt. Esja. The area was once one of the main centres of the Icelandic trawling industry and is now referred to as the 'heart of Reykjavik'. During the summer, the area offers plenty of whale-watching and puffin-spotting tours.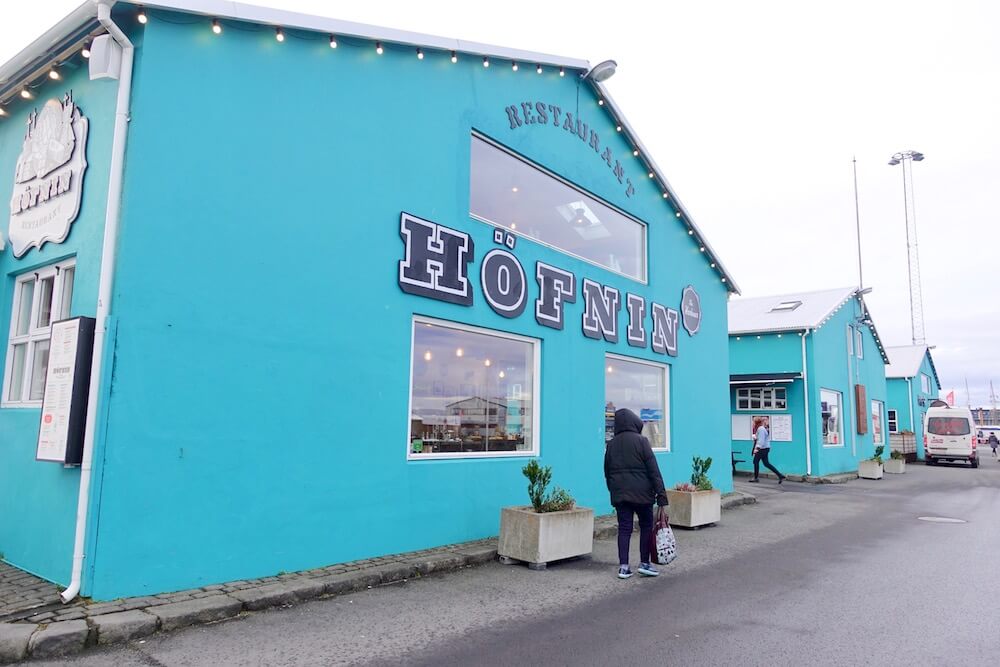 The Old Harbour is also home to the Grandi district, a refurbished area containing a treasure trove of hipster bars and trendy restaurants. Gain a glimpse into Icelandic's history and culture at one of the museums or sample some of the best Icelandic culinary fare.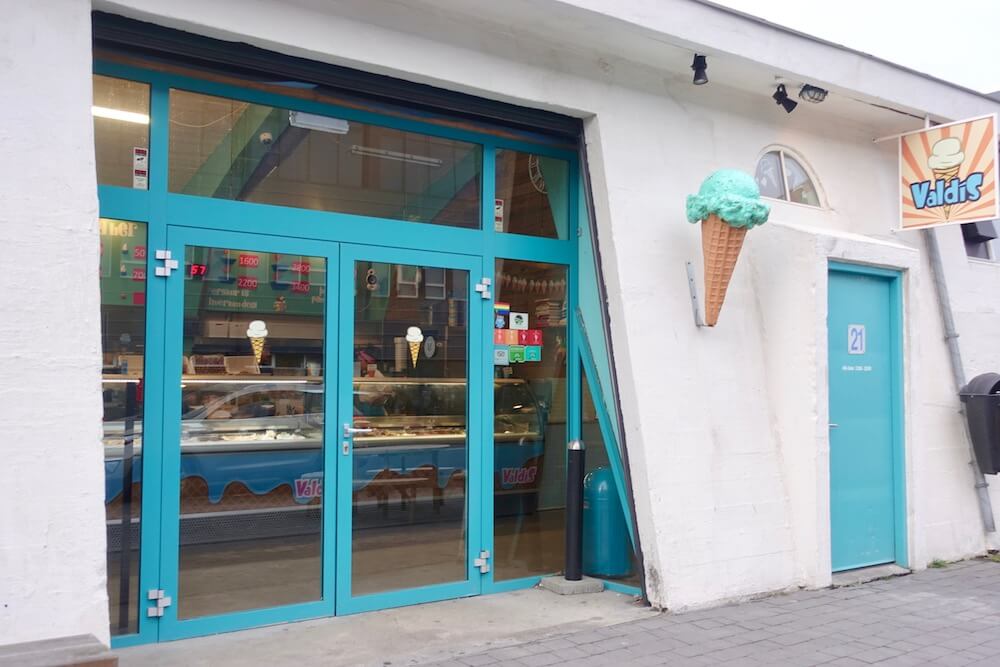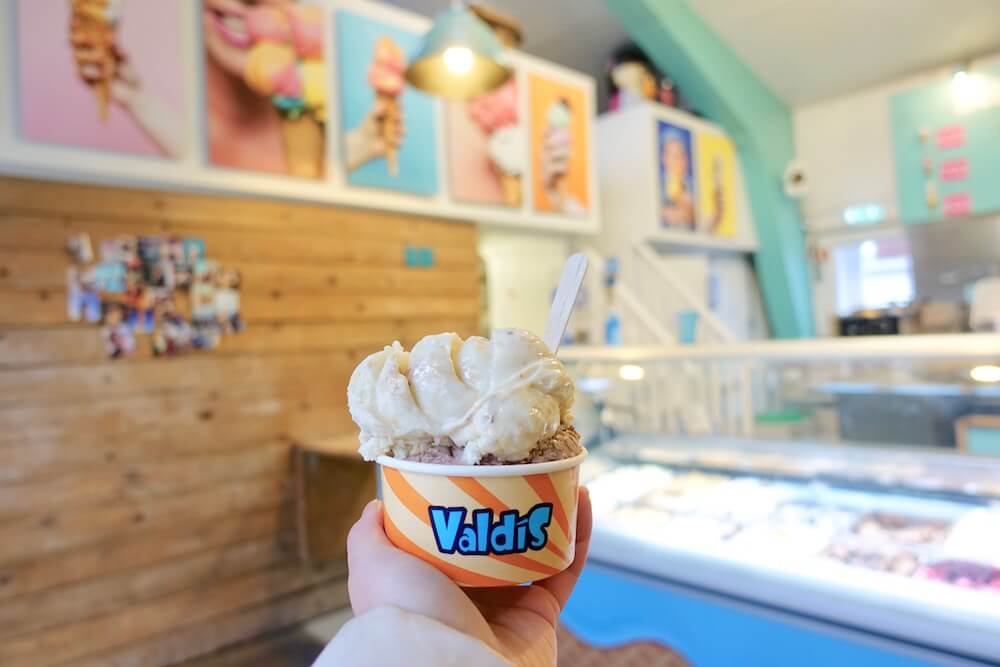 Don't miss out on Valdis, known to have the best ice cream in Reykjavik. Be spoilt for choice by a large array of flavours, such as black licorice, bacon or even curry with coconut and chilli. Flavours are on a constant rotation; in fact, the owners of Valdis have created more than 400 flavours since their opening in 2013.
7. Visit the Viking Village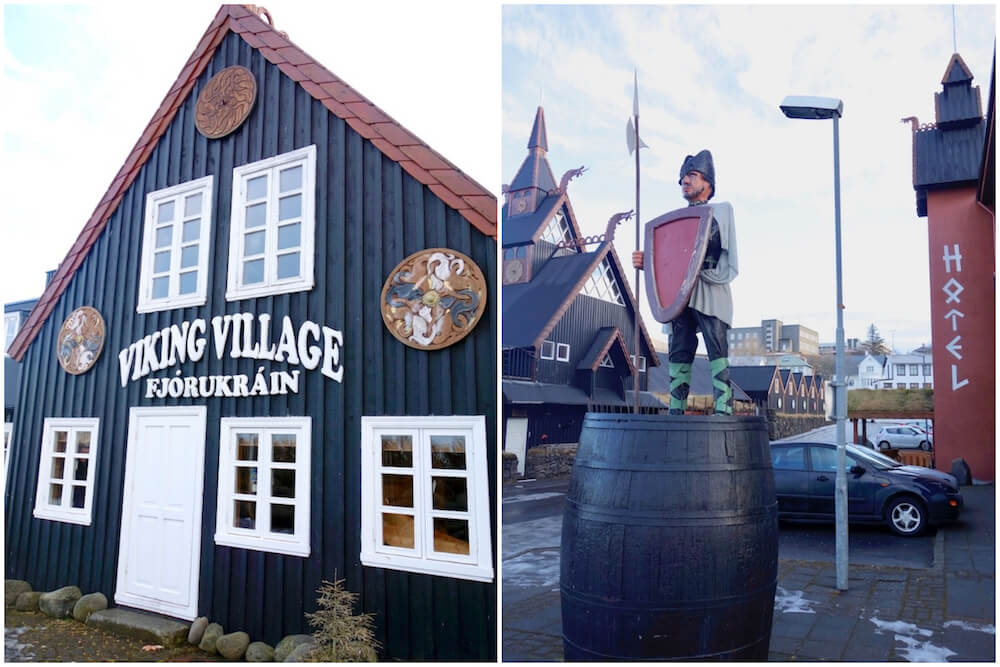 Not exactly located within Reykjavik itself, Hafnarfjorour (also known as the 'Viking Village') is a small town on the outskirts of the capital city. The town is built on a large lava field and is sometimes referred to as the 'Town in the Lava'.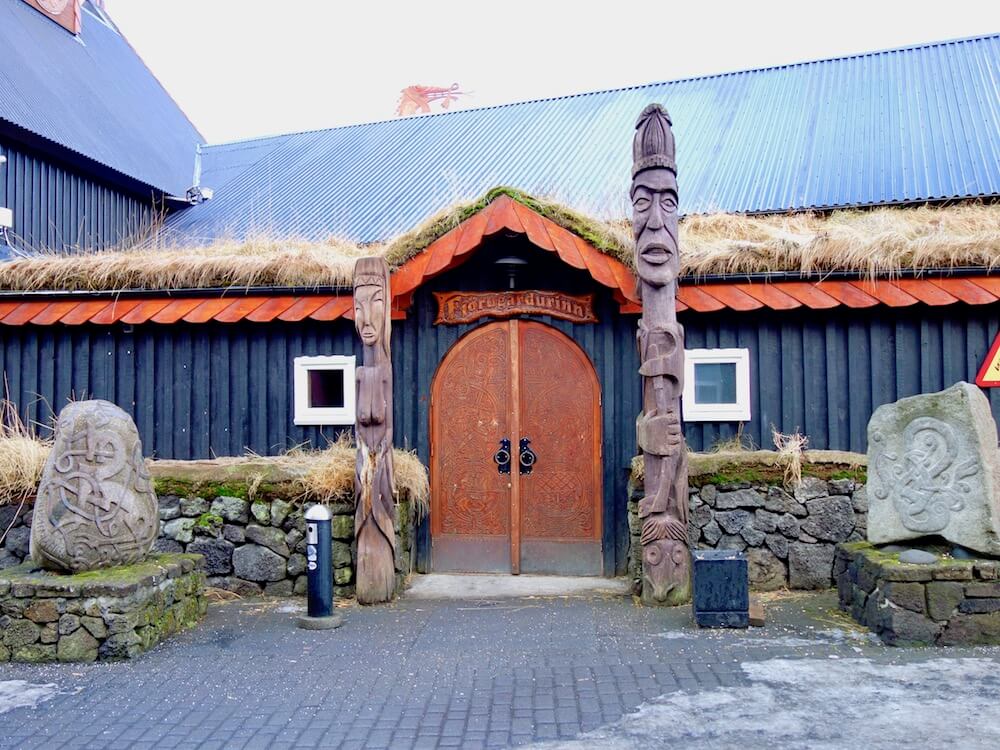 Spend a night in the ornately decorated Viking Hotel or indulge in a lavish meal at the Fjoukrain Viking Restaurant. The restaurant offers a plethora of local Icelandic specialities, which are served by waiters and waitresses donning Viking costumes. 
8. Experience the Iceland Airwaves Festival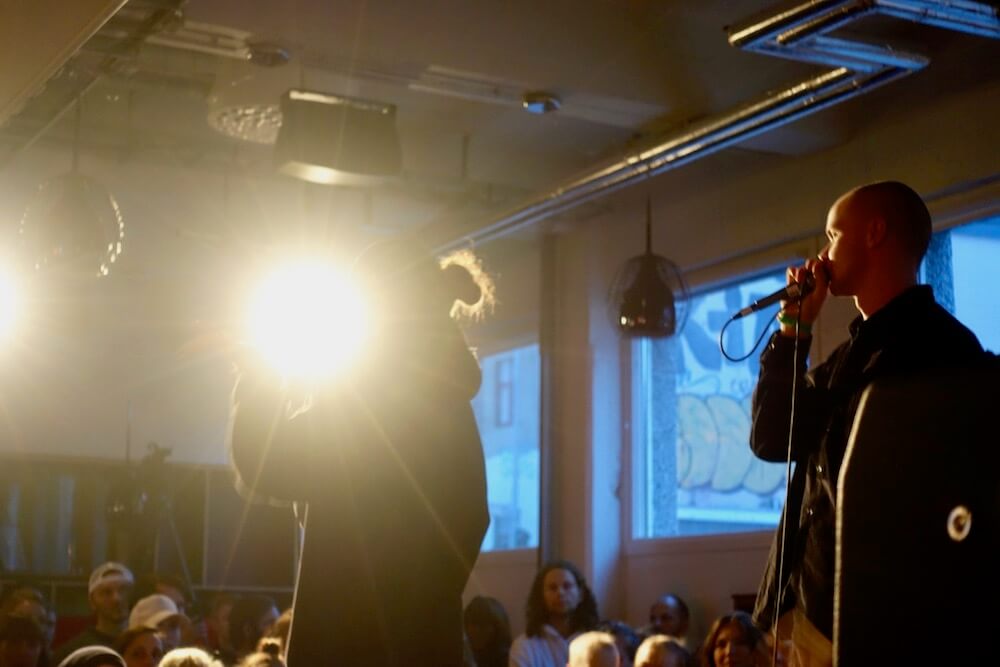 First held at an airplane hangar at Reykjavik Airport back in 1999, the Iceland Airwaves Festival has now morphed into Iceland's biggest celebration of music. Touting hundreds of acts by famous stars as well as up-and-coming acts, what's interesting about this festival is that it's held in numerous locations all over Reykjavik. These locations range from small record stores, museums, pulsating bars, hole-in-the-wall bookshops to restaurants scattered throughout the city.
Normally held during November each year, being in the city during the festival is like being immersed in the middle of a giant treasure hunt – where there's over 1, 000 acts for you to discover over the span of 4 days.
9. Try all kinds of Icelandic food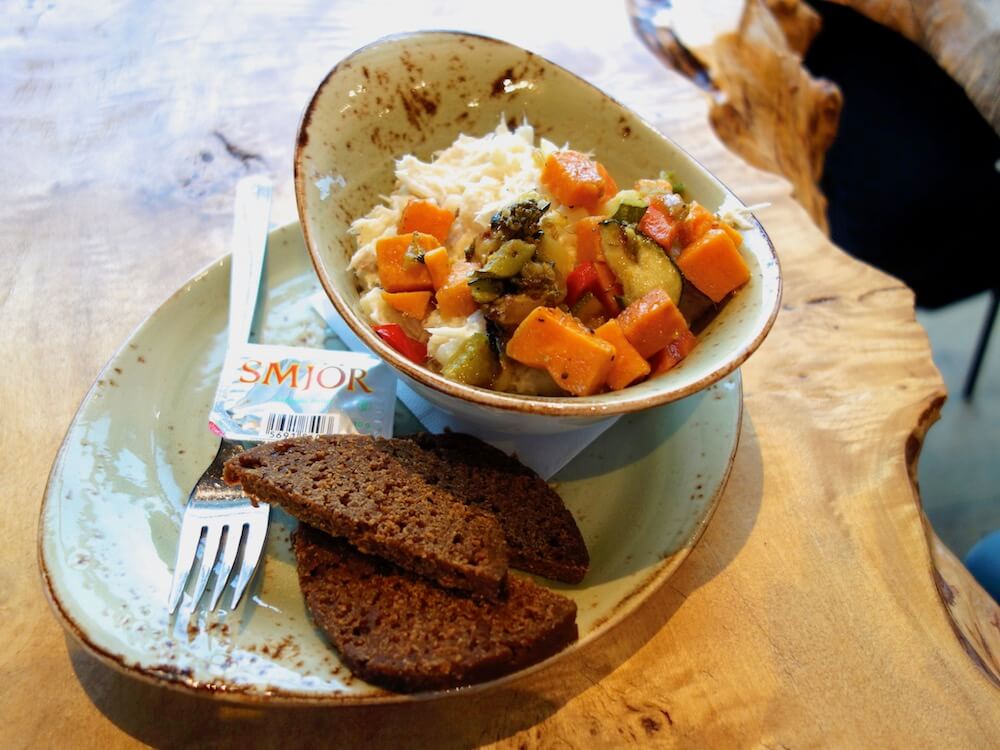 And of course, how can you visit someplace new without sampling some of its local cuisine? Dig into a bowl of traditional fish stew or a piece of fresh salmon or char, accompanied by a side of Icelandic rye bread. Don't forgo the lamb, the most popular meat in Iceland, which is known as the 'settlement breed' due to its arrival with the Vikings.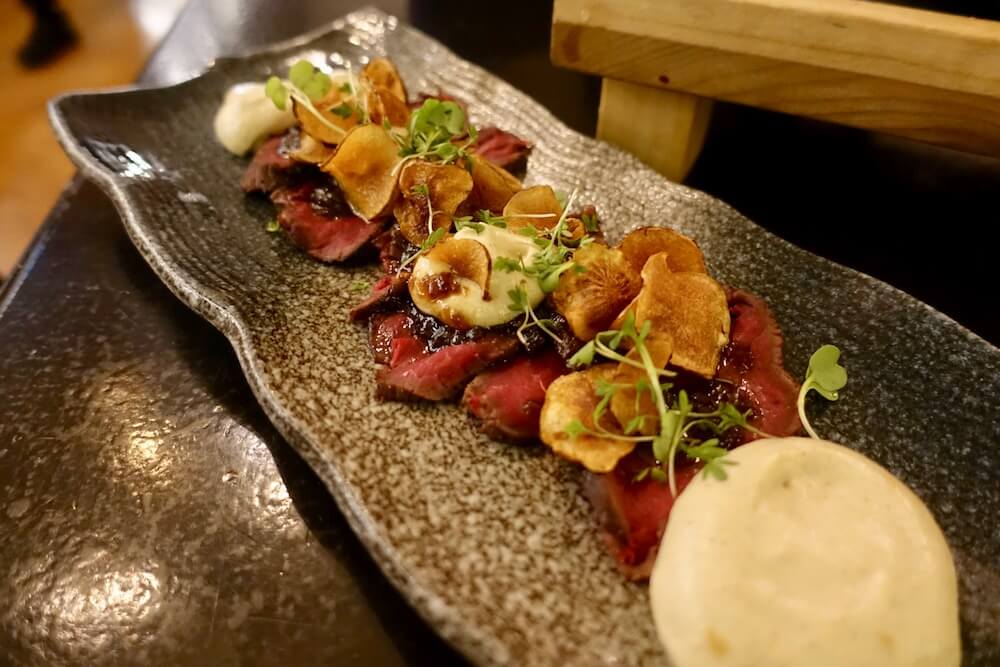 If you're feeling braver, you can even sample exotic meats like whale, puffin or fermented shark. Fermented shark, or 'kaestur hakarl', is a way for the locals to stay in touch with their ancestry. The best way to have a piece of this fermented shark, as the locals would say, would be to wash it down with a shot of Brevnnin liquor.
10. Explore the surrounding area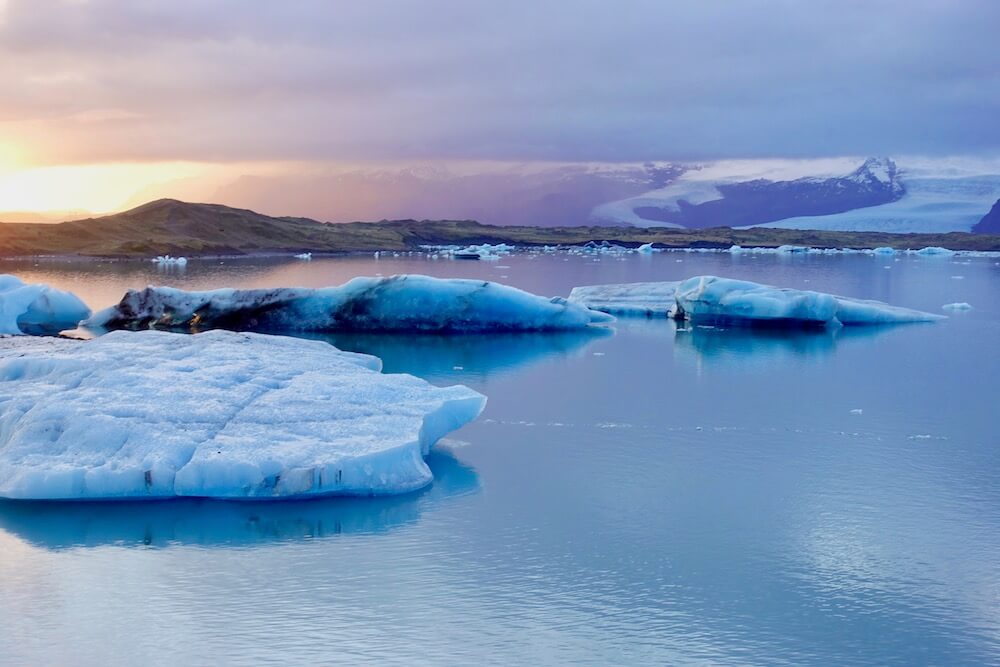 Iceland is a country that's rich in natural sights; in some places, the country even resembles a whole other planet altogether. Spend a few days exploring the South Coast, where you can go glacier hiking and ice caving, or get up close to icebergs at the Diamond Beach or Jokulsarlon Glacier Lagoon.
Read: Iceland's South Coast – A 2-Day Itinerary; Glacier Hiking in Iceland; Exploring an Ice Cave in Iceland; Marvel at the Diamond Beach in Iceland; Visiting the Jokulsarlon Glacier Lagoon in Iceland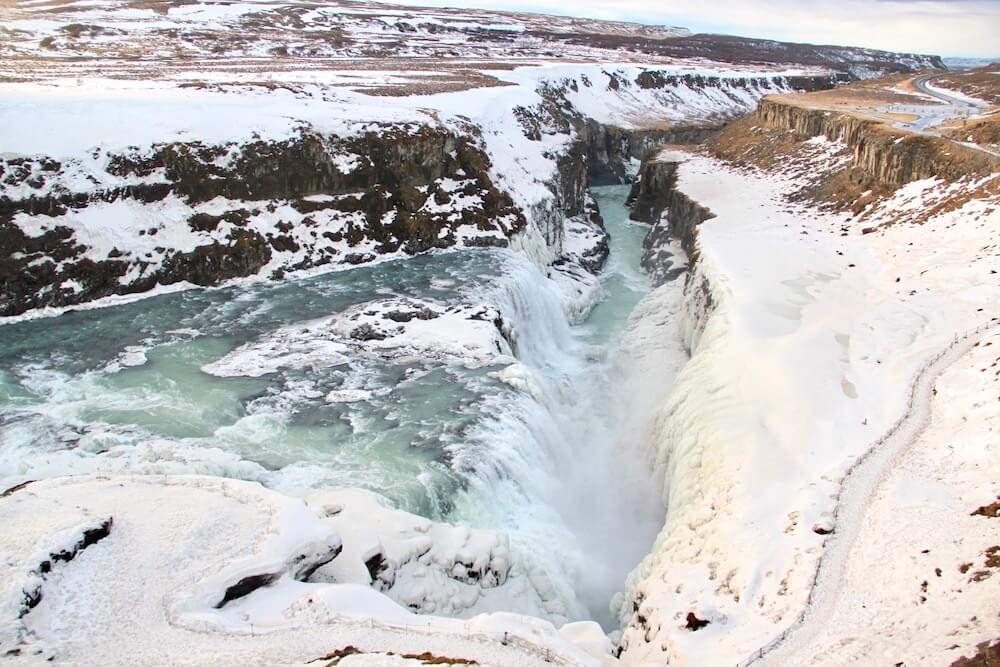 The Golden Circle is a popular route due to its proximity to Reykjavik, bringing you to the sites of Thingvellir National Park, the Geysir Geothermal Area and Gulfoss Waterfall. If you're up for an adventure, you can even snorkel or dive between tectonic plates at Silfra.
Read: How to Navigate the Golden Circle Route in Iceland; Dive or Snorkel Between Two Tectonic Plates at Thingvellir National Park, Iceland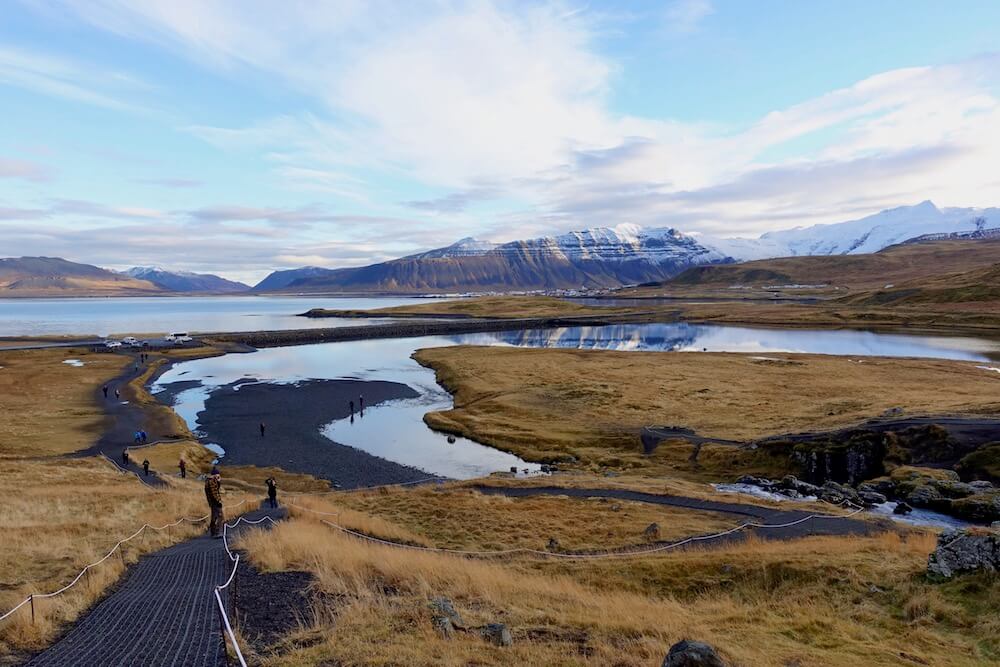 For something a little more off the beaten path, West Iceland boasts a startling landscape of sprawling lava fields, a beach filled with amazing formations, intimidating glacier-capped volcanoes and an 8, 000-year-old lava tube known as the inspiration for Jules Verne's 'Journey to the Centre of the Earth' novel.
Read: A 2-Day West Iceland Itinerary; Visit Djupalonssandur Beach Along Western Iceland's Snaefellsnes Peninsula; Descend into Vatnshellir Cave, an 8, 000-year-old Lava Tube in West Iceland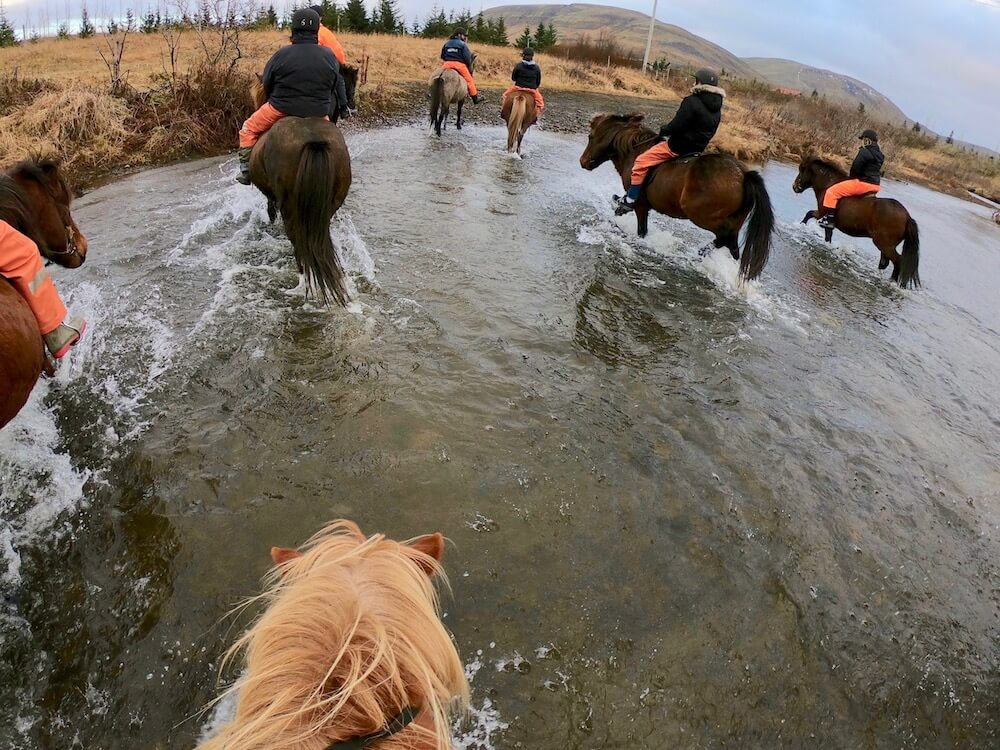 Other activities to do include going on a horse ride through lava fields or pampering yourself silly at the Blue Lagoon.
Read: Ride a Horse Through Lava Fields in Iceland; Pamper Yourself at the Blue Lagoon, One of Iceland's Most Popular Attractions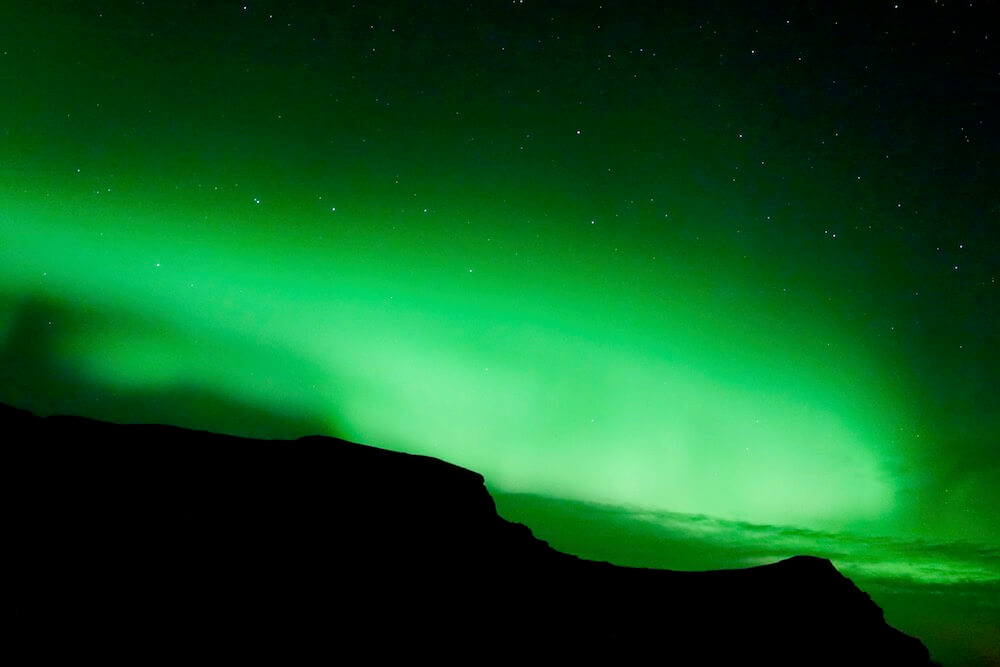 Above all, if you're in Reykjavik between the months of October and April, one of the most thrilling things you can do is to go on a Northern Lights chase!
Read: Things to Know Before Chasing the Northern Lights
With so many exciting things to do in and around Reykjavik, it's hard not to be charmed by the city. After all, how can one resist, especially with bus stops and street signs that look like these?