Top Tips for Travelling in Switzerland
Home to stunning landscapes, Switzerland is also notorious for being one of the world's most expensive countries. However, don't let that deter you from visiting this beautiful, beautiful country! There are multiple ways to save without compromising on experience – you just have to know how to do so.
Keep these 10 tips in mind the next time you're planning to visit Switzerland – they'll help you maximise your trip, without burning a huge hole in your pocket.
Read: Places to Visit on Your First Trip to Switzerland
1. Travel around the country by train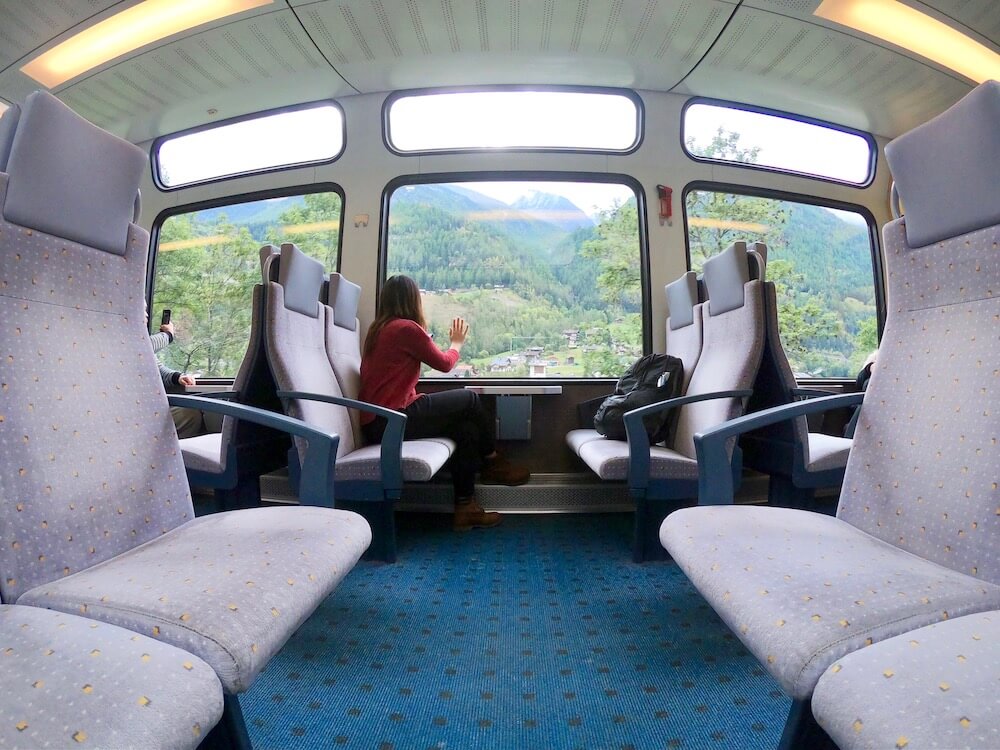 Switzerland can be considered to be a rather compact country, allowing you to cover quite a bit of ground within a certain amount of time. However, the key to enjoying Switzerland fully is to slow down and turn every bit of the journey into an experience.
One of the best ways of getting around the country is hence via train, where you can while away a few hours simply gazing at the picturesque scenery. The Swiss trains are modern, clean, impeccably on time and overall, a true joy to ride on.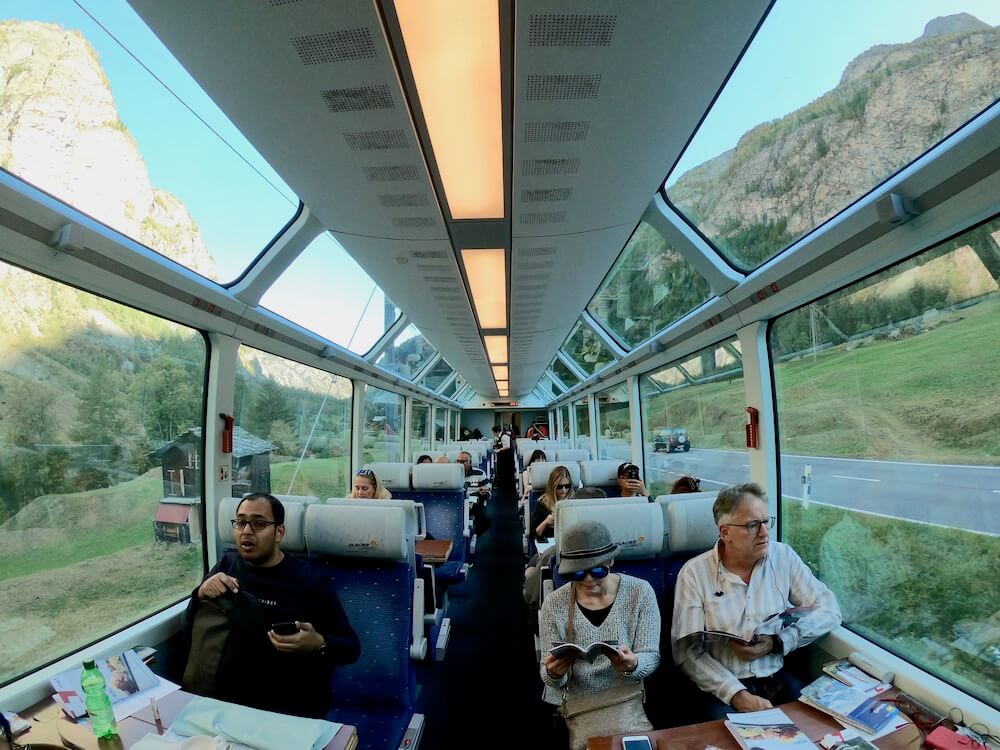 Don't miss out on Switzerland's panoramic trains – such as the Glacier Express from Zermatt to St Moritz, Bernina Express from Chur to Tirano, GoldenPass Panoramic from Lucerne to Montreux, just to name a few – which boast sprawling windows, audio guides and on some routes, even multi-course meals that are served to you at your seat.
Read: All Aboard the Glacier Express, a Panoramic Train Ride in Switzerland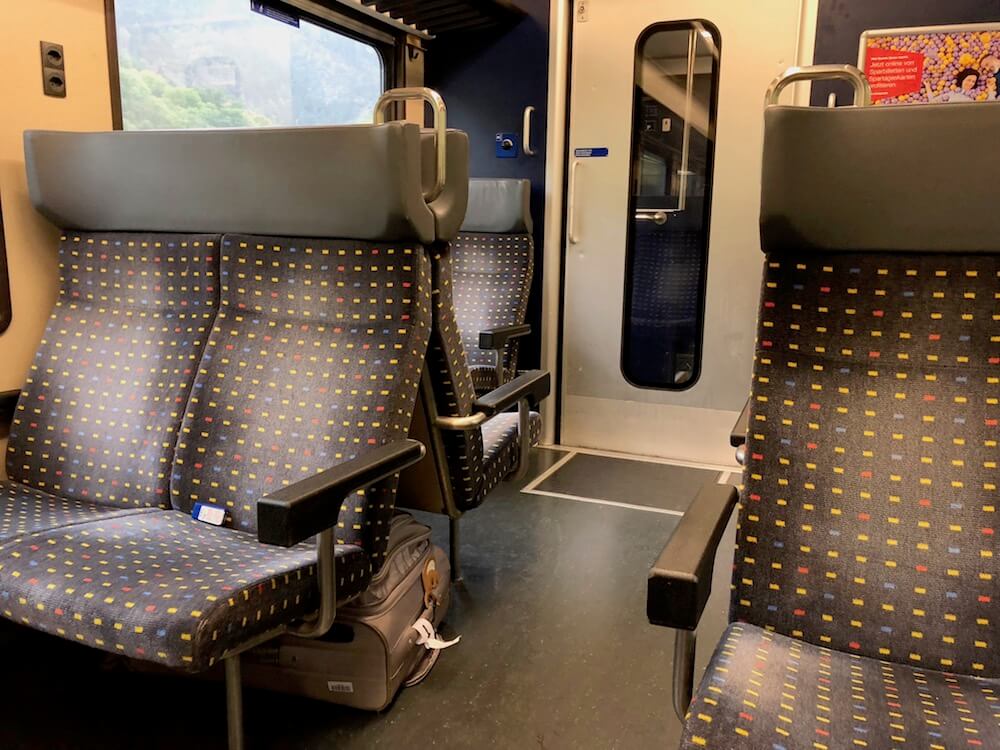 I was initially a little apprehensive about train travel – especially since I was embarking on a 14-day solo trip across Switzerland. I had multiple worries running through my mind – what if I couldn't find a seat near the luggage rack? If the luggage rack is near the door, what if someone grabs my luggage and runs off the train?
To my delight, however, I realised that I didn't have to worry one bit! The seats are configured in such a way that a (large!) suitcase could be placed in between the seats – allowing you to have your luggage either directly in front or behind you, or just within easy sight. If you're carrying a backpack, you can easily put your backpack under your seat or in the overhead compartment.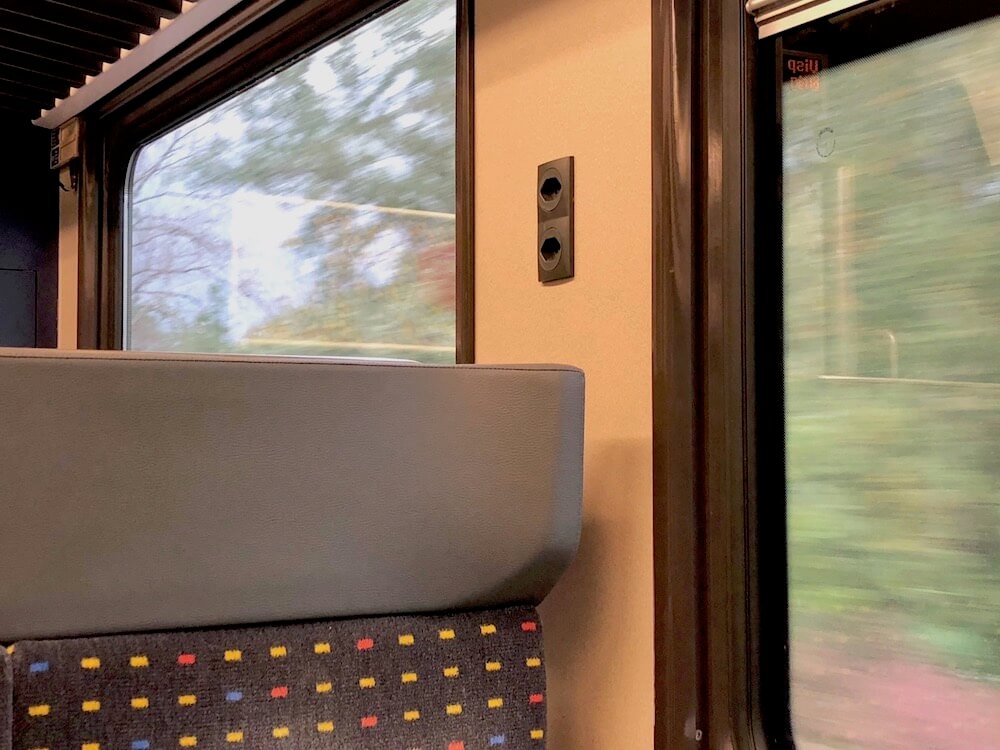 Some trains even come equipped with charging points, so you won't have to worry about your devices running out of juice during long journeys. 
2. Invest in a rail pass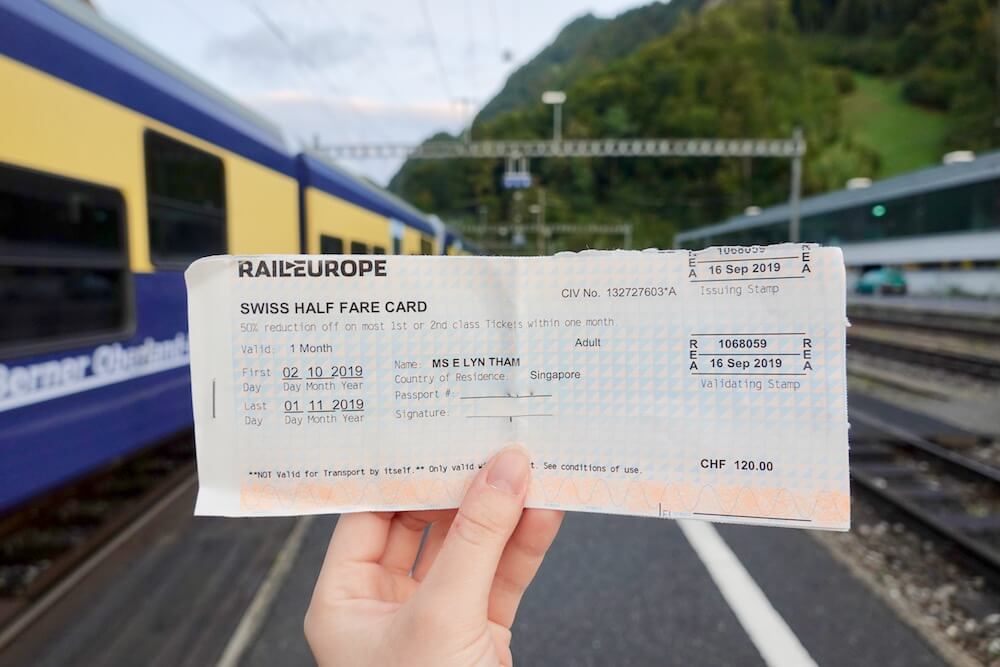 As fuss-free as it is, train travel in Switzerland can be pretty pricey as well. And this is where a rail pass will come in handy! Two favourites are the Swiss Travel Pass and the Half-Fare Card, both of which can help you rack up significant discounts on intercity train travel, intracity bus travel, select mountain excursions and more!
To put it into perspective, the Half-Fare Card saved me almost SGD1000 during my 14-day trip across Switzerland. 
Read: Swiss Travel Pass VS. Half-Fare Card – Which Should You Get?
3. Download the SBB app
Image credit: Apple App Store
Available on both the Apple App Store and Android Google Play, the SBB app is perfect for checking timetables and booking your train tickets on the go. If you have a rail or travel pass, you can select that option on the app to have it applied to all your future purchases. Tickets can be booked on-the-spot as well and stored in your account as e-tickets. When the conductors come around, all you have to do is to let them scan the QR code displayed on your e-ticket and show them your rail pass if you're using one.
Do note that all prices displayed are for the half-fare card; simply click into the respective journeys to see a full display of prices. 
4. Look out for Super-Saver tickets or day passes

However, booking early does help you to snag additional savings. Super-saver tickets, identified by the black "%" bookmark, are tickets that have been significantly discounted. Only a limited number of these are available for each journey; once these have all been snapped up, tickets will revert to their original prices.
Besides Super-Saver tickets, keep your eyes peeled for Super-Saver Day Passes as well. These discounted day passes are valid between places for an entire day! For example, I purchased a Super-Saver Day Pass for CHF49 (~SGD70) from Zermatt to St Moritz. I was able to use this for the Glacier Express – on top of a CHF43 (~SGD61) reservation fee – which normally costs (~SGD217) for a usual 2nd Class ticket. In short, the Super-Saver Day Pass managed to save me about SGD86, which is really quite a steal!
5. Use the Meteoblue app to check the weather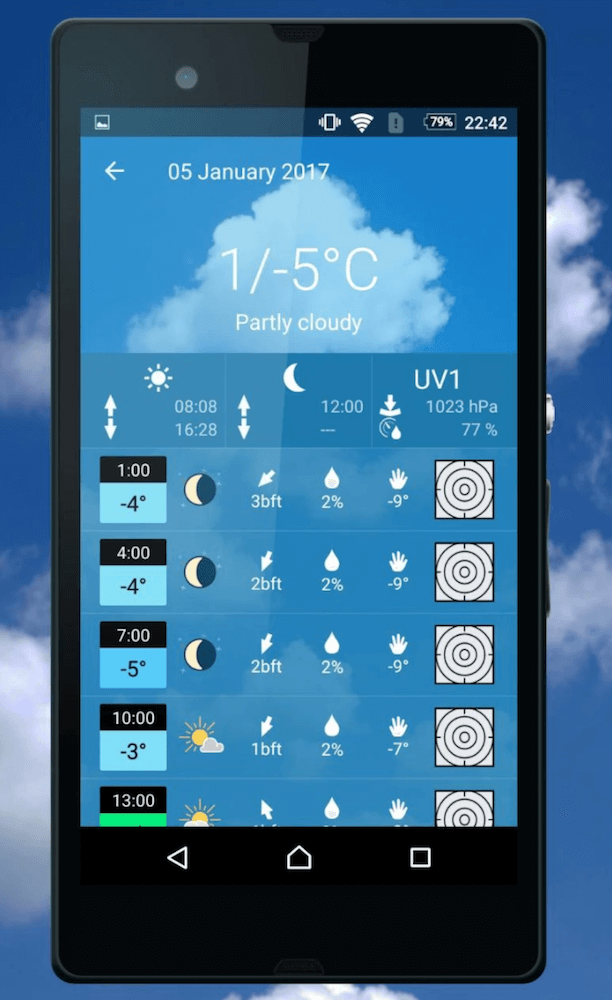 Image credit: Google Play
I've been a loyal fan of Accuweather for all my previous Europe trips. However, I opened up the same app in Switzerland and realised that the forecasts were entirely off from the current weather situation! A little googling made me realise that the Meteoblue app had greater accuracy when predicting Swiss weather – and true enough, it proved to be reliable throughout my 14-day stay!
The app works like most other weather apps, inclusive of real-feel situations and wind speeds.
6. Check live weather cameras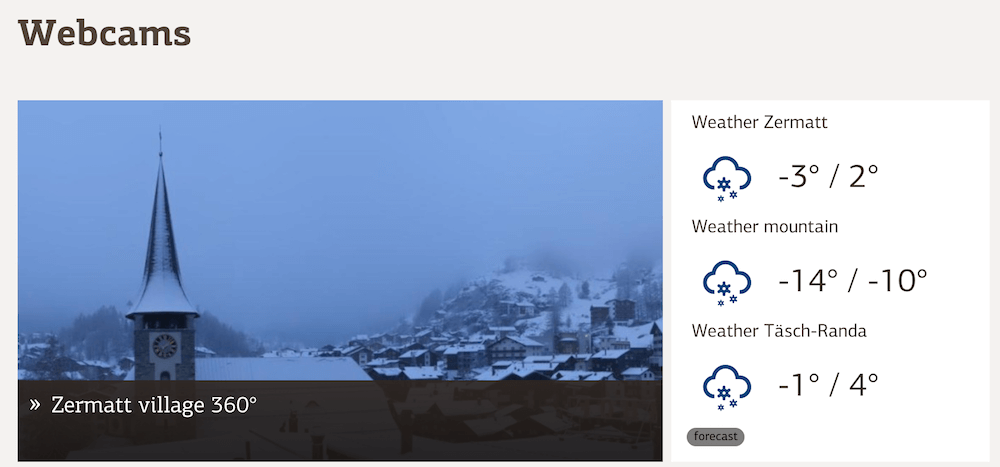 Building on the previous point, the weather does play a big part in whether you decide to embark on that mountain excursion. If you're the outdoors type, most of your Switzerland trip will revolve around hiking and mountain trips – both of which are highly reliant on the weather. I recommend keeping your itinerary flexible; you wouldn't want to spend money and effort travelling all the way up a mountain, only to find that you can't see past your outstretched arm.
Thankfully, most mountains have live webcams that allow you to check the current weather. This will help your decision-making process in most situations! For easy reference, bookmark these live webcams for Zermatt's Gornergrat and Riffleberg; Jungfraujoch, Mannlichen and Grindelwald-First; Schilthorn; Pilatus; Titlis; Rigi; as well as Kandersteg's Lake Oeschinensee. Some of these websites will show which attractions are open – which will come in handy should you be looking to whiz down on a mountain toboggan or zip line.
7. Stay in youth hostels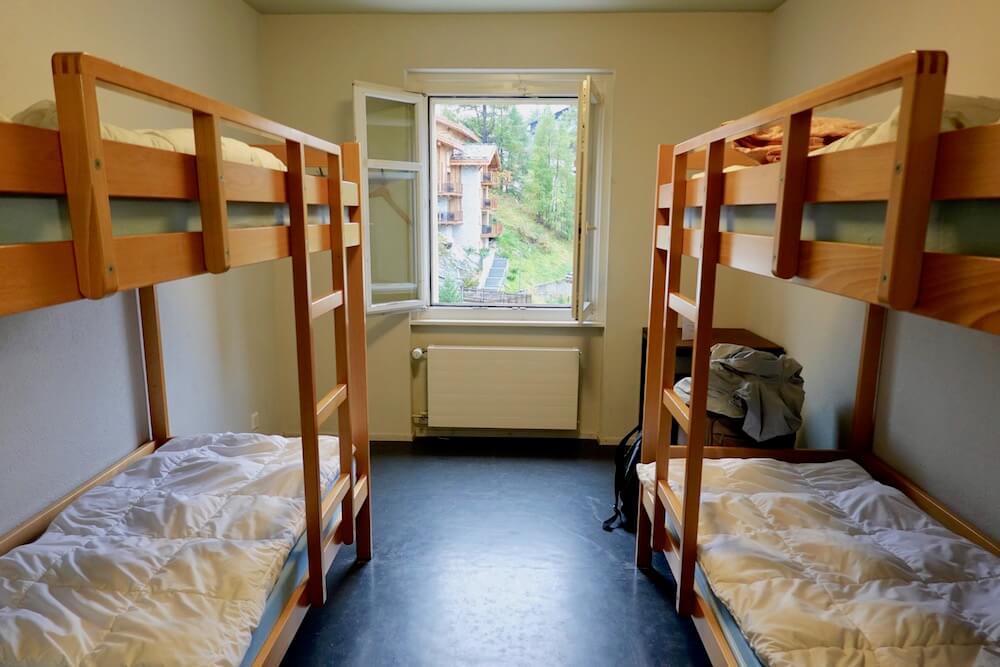 Following the thread of "everything is too expensive in Switzerland", accommodation can naturally be on the higher-end as well. However, a great alternative is staying in youth hostels! I stayed in a female dormitory in various hostels throughout my stay, and found each to be clean and fuss-free. Private rooms are also available should you desire more space to yourself.
Staying in youth hostels also allows you to meet fellow travellers from around the world and, if you so wish, gives you the opportunity to find companions for the rest of your stay. If you wish to make friends, I recommend staying in 4- or 6-bed dorms, which provide a conducive environment to strike up a conversation with your fellow dorm-mates.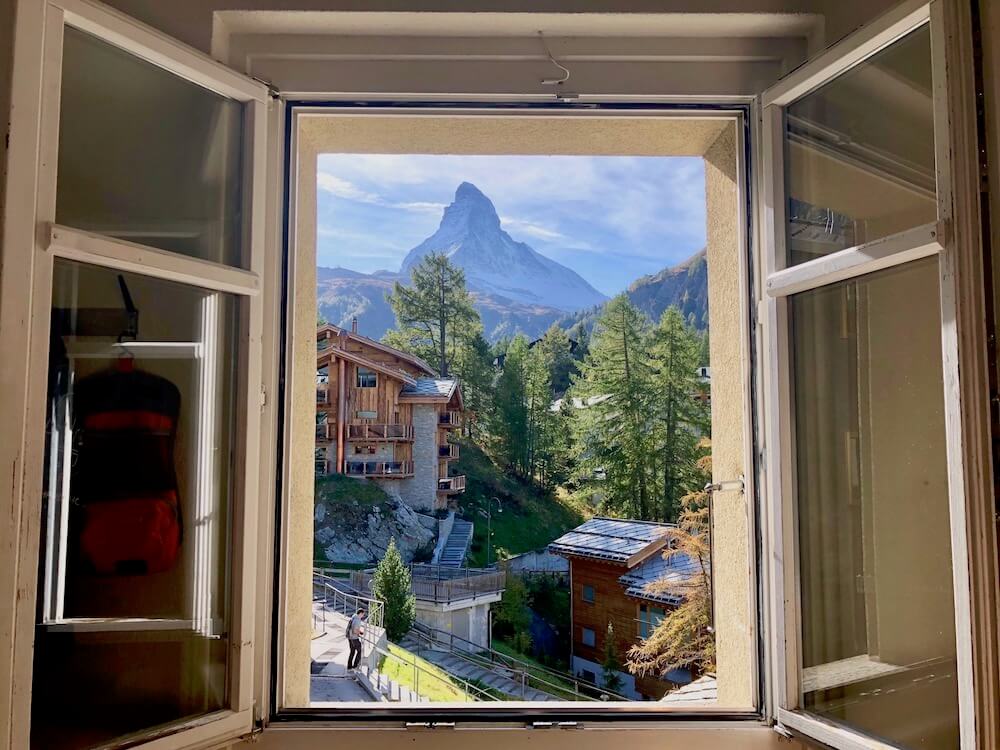 If you're lucky, you might even be able to wake up to such a view! This was taken from my dorm window at Zermatt Youth Hostel, which allowed me to indulge in an obstructed view of the Matterhorn – better known as the mountain depicted on the yellow Toblerone chocolate bar.
Read: Things to Do in Zermatt, Switzerland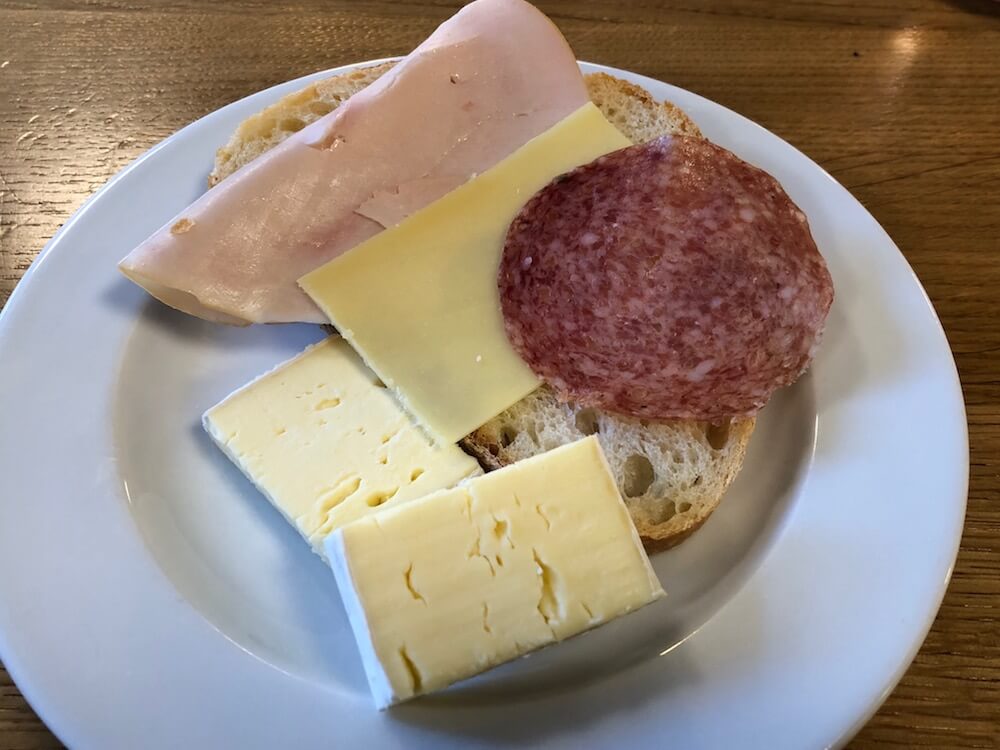 I also recommend choosing hostels that have a breakfast buffet included in your night's stay. This will allow you to eat your fill at breakfast and skip lunch whilst you're on the go, saving you quite a bit of money at the same time. It's a win-win situation!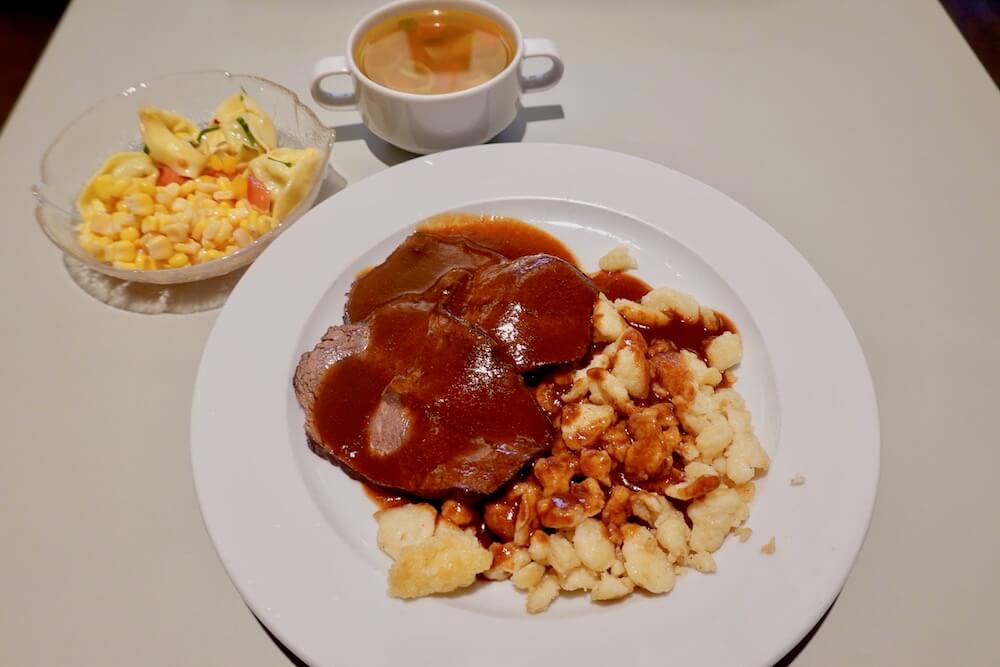 Some hostels also provide dinner at an additional cost. I tried the dinner option at the St Moritz Youth Hostel; my meal even came with a free-flow salad and soup bar. There was even dessert! The meals at Youth Hostels are much cheaper than outside restaurants as well, which is great for travellers on a budget.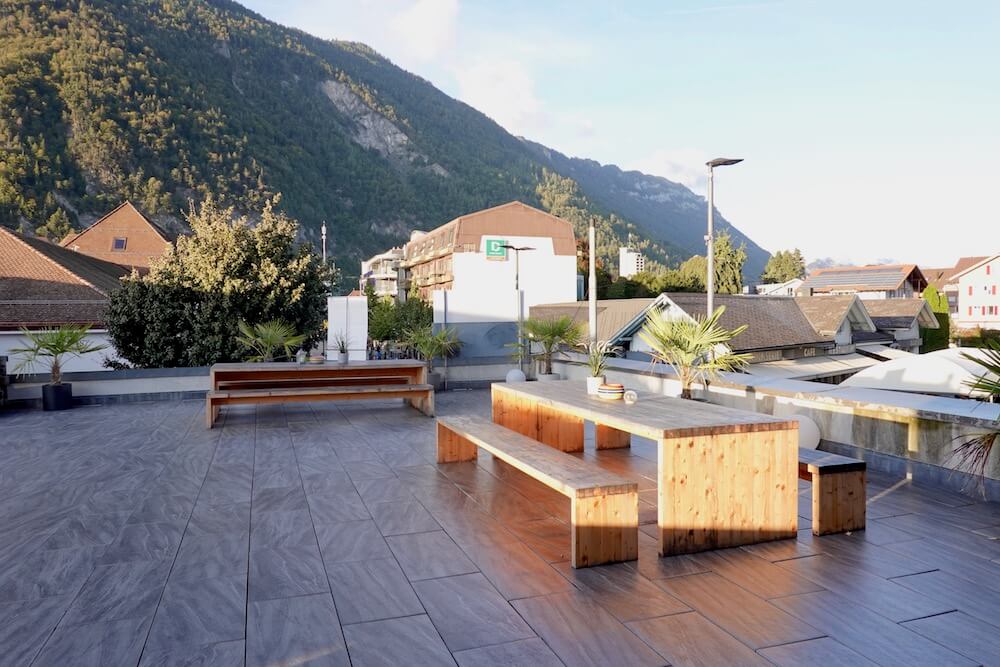 If you prefer to cook, most hostels come with a fully-equipped kitchen and eating area. Some hostels even come with rooftop bars where you can dig in with a view.
Most hostel stays also come with a free travel card, which entitles you to free intra-city transport, including most buses and trains within that particular city. Some travel cards might even give you further discounts on cable cars and attractions. Do remember to check with the reception staff on this upon check-in!
8. Know your supermarkets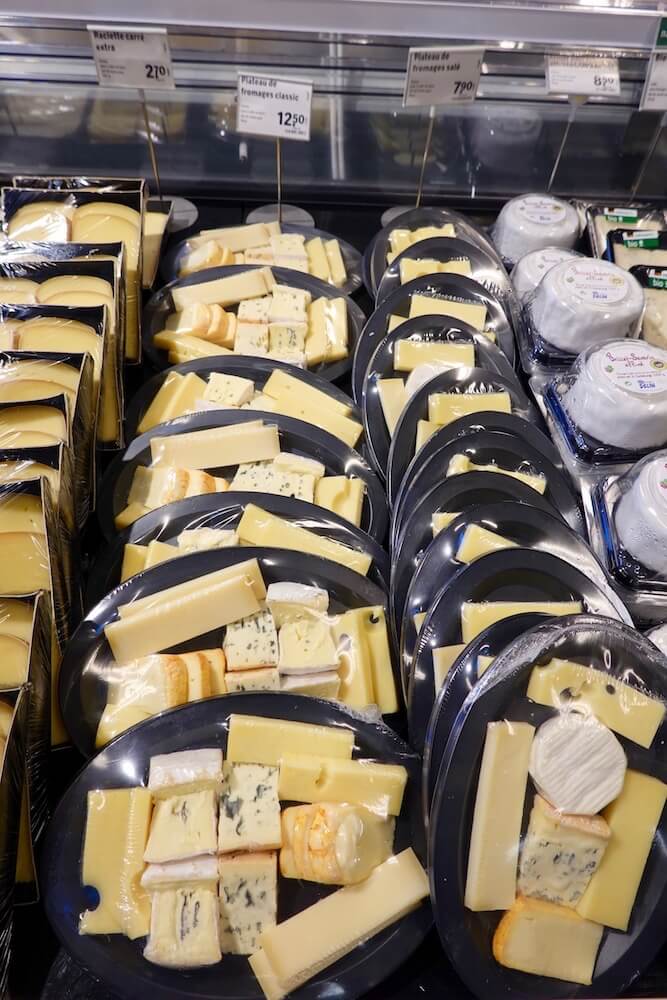 To save costs, most travellers to Switzerland plan to cook most of their meals. And if you're planning to do the same, local supermarkets will be your best friend! There are a few chains around but the trick is knowing which are the cheaper ones.
Lidl, Denner, and Aldi tend to be cheaper than Migros and Coop, with some supermarkets running further discounts 1 to 2 hours before closing time. You can also grab fresh fruits and vegetables from local markets for additional savings.
9. Keep your eyes peeled during hikes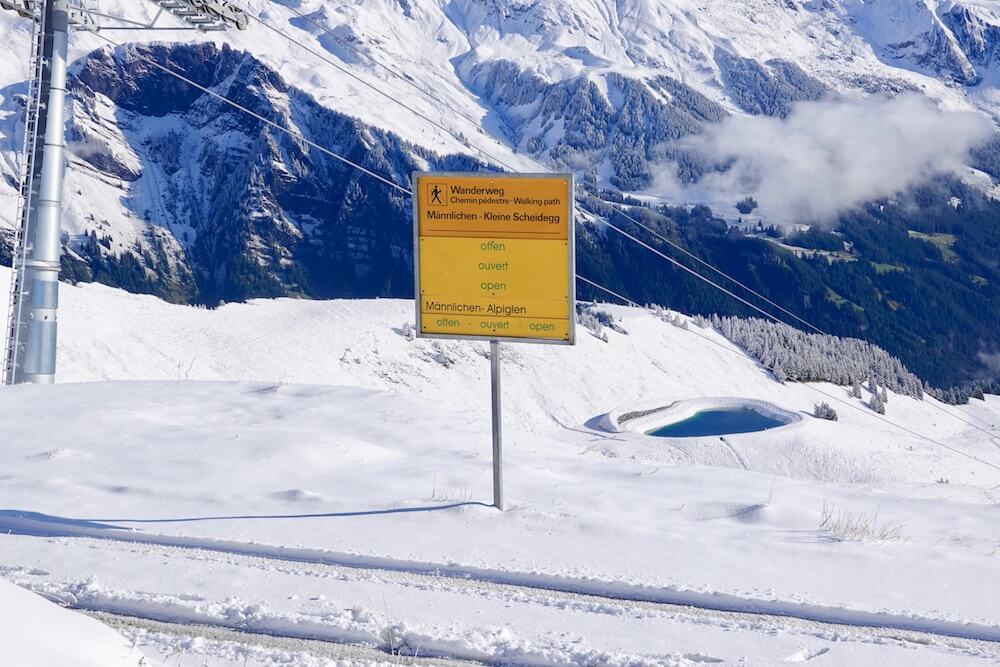 Hiking is an activity that shouldn't be carried out in the case of inclement weather; before you embark on one, do be sure to check the respective websites for any updates. At the beginning of some hikes, there will also be a signboard indicating whether the particular route will be open or closed for the day.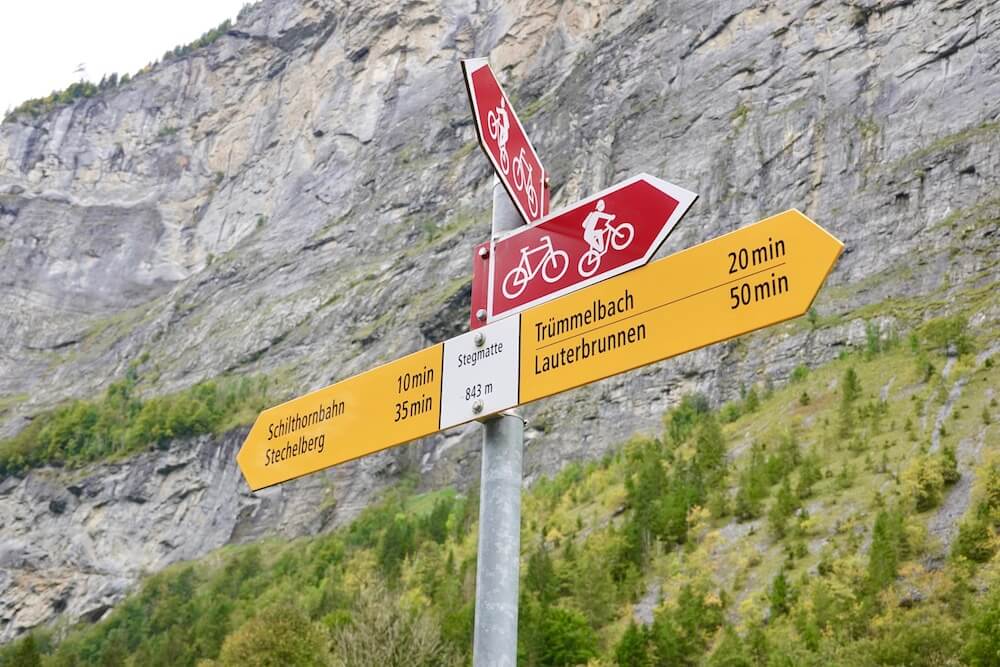 During the hike itself, there'll also be yellow signs to point you in the right direction. In addition, these signs even indicate how much time you have left to your next checkpoint, which will come in really handy in planning your route!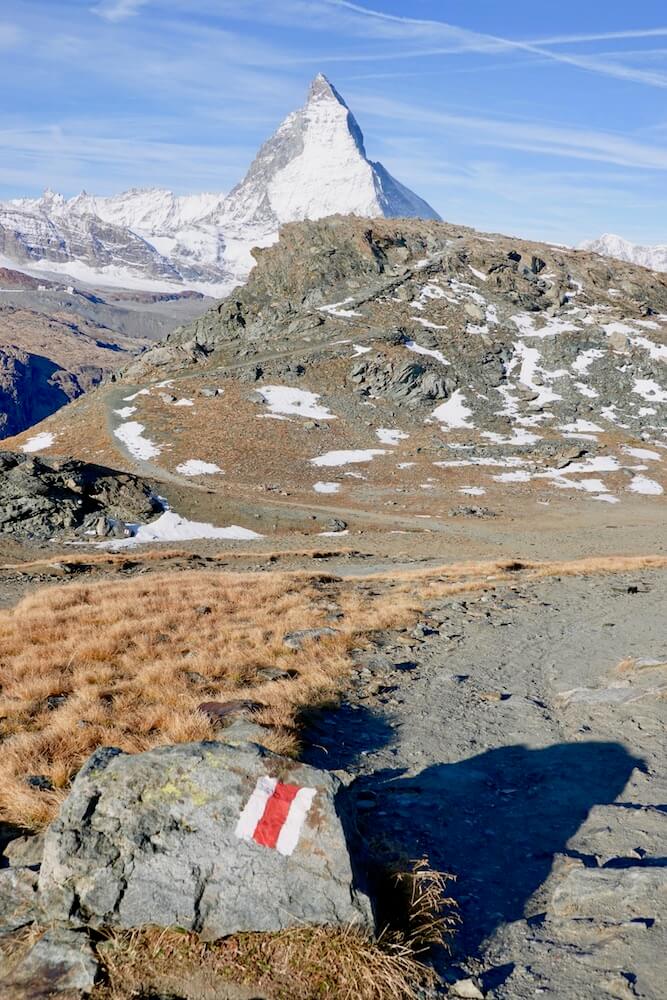 Should you be worried about getting lost, most hiking routes in Switzerland are well marked. The markers can come in various forms – look out for red stripes imposed on white patches on paint, pink poles and so on – and are normally placed no more than 10 metres apart. 
10. Get a pair of good boots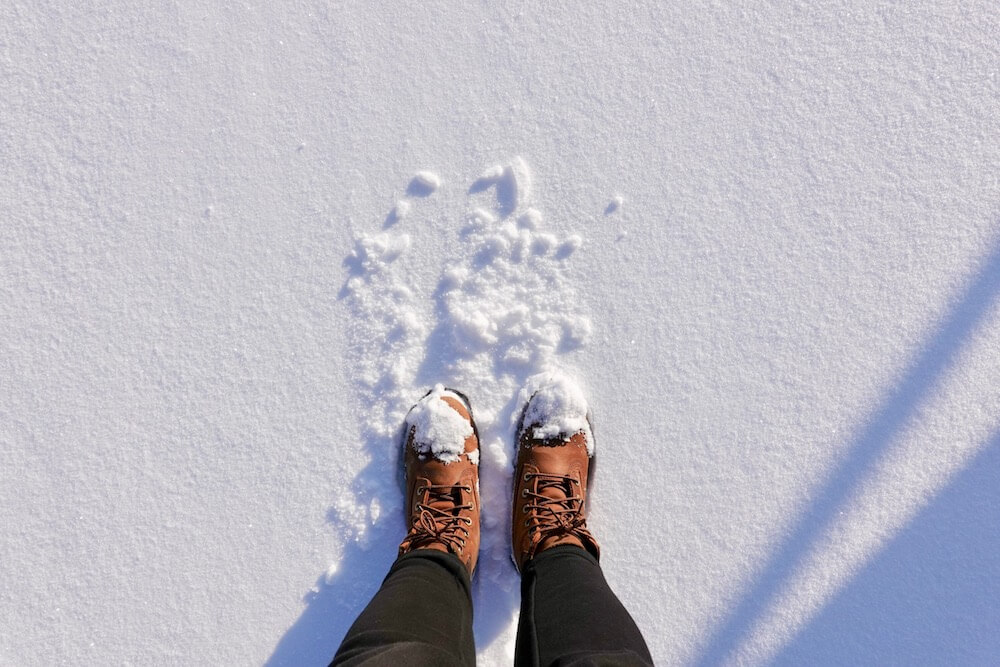 And finally, do yourself a favour and invest in a pair of good boots before visiting Switzerland. This is especially if you're planning on embarking on multiple hikes, as some routes have muddy, snowy or uneven terrains. Water-resistant boots are a godsend in rainy weather as well, or in places with deep snow.
From money-saving hacks to accommodation bundles, bookmark these tips for your next trip to Switzerland. They're bound to come in handy!