Things to Do in Cape Town, South Africa
There are few cities as mesmerising as Cape Town in South Africa. Splendid views of Table Mountain flank the skyline, with the city offering a mesmerising mishmash of culture, heritage and history.
There's no better place to take your time – stroll aimlessly along the sparkling waterfront or amble along houses that are exploding with colour. It's easy to spend a couple of days – or even a week! – exploring Cape Town and its surroundings. Here's how:
1. Explore the V&A Waterfront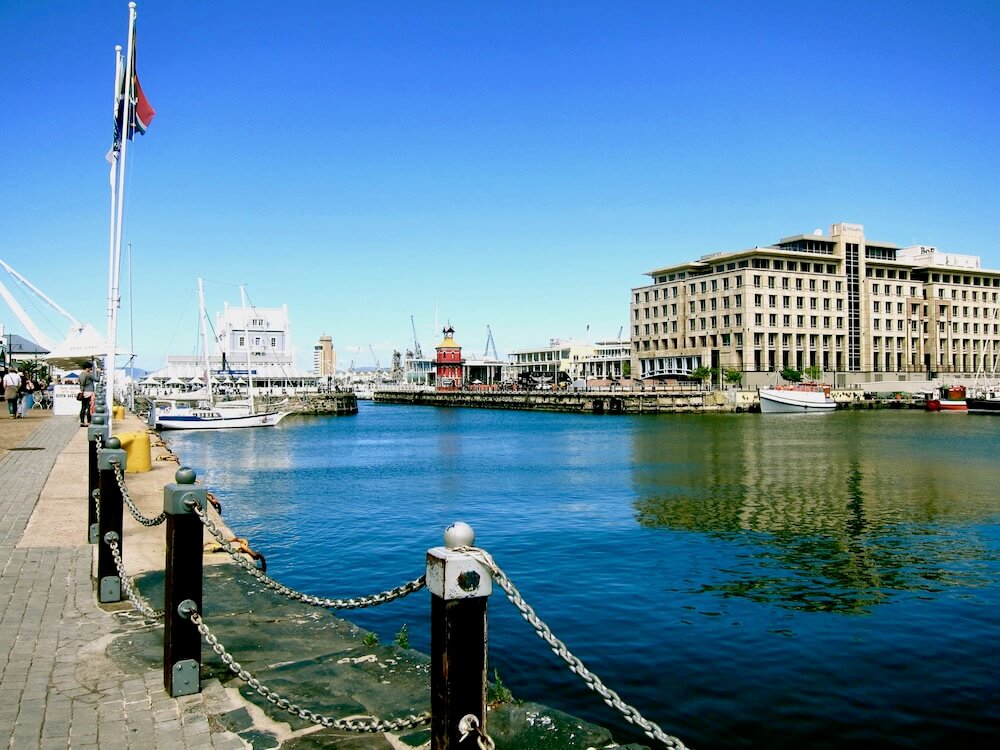 Besides being the oldest working harbour in the Southern Hemisphere, V&A Waterfront is arguably where all the action happens in Cape Town. Look at the waterfront as the beating heart of the city, where the pedestrianised area is bursting with plenty of shops, restaurants, cafés and bars.
Grab a bite at the eclectic V&A Food Market, score a bargain at the Watershed Crafts Market or simply wander in and out of the many shops – there's just so much to do!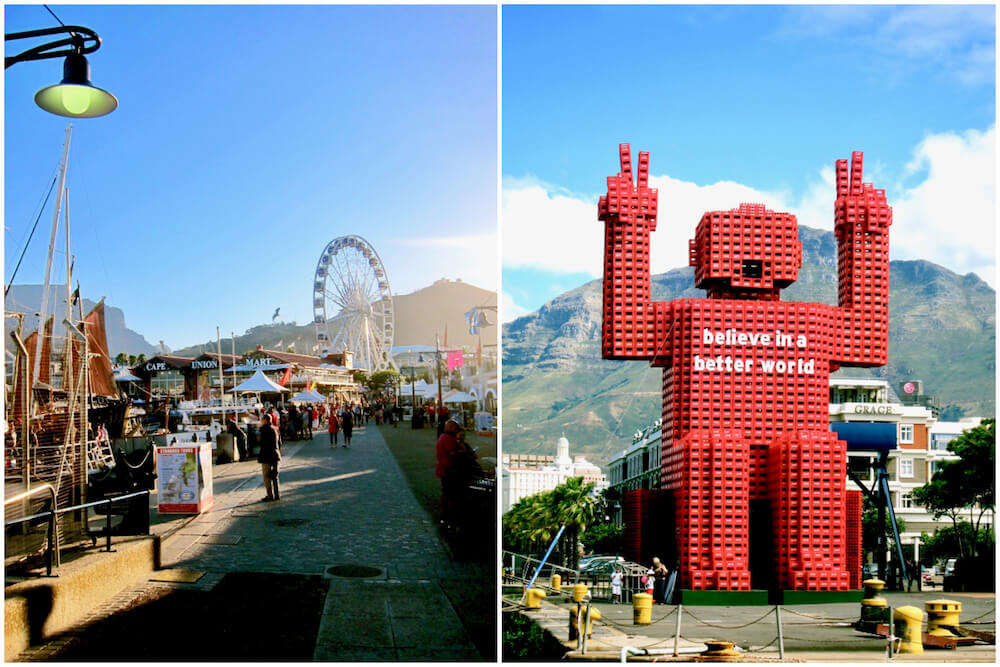 The waterfront is a bustling hive of activity no matter the time of day, with scenic views to boot. If you're staying in a hotel, chances are that you'll be staying within walking distance of the waterfront – as many of Cape Town's best hotels are located in the area.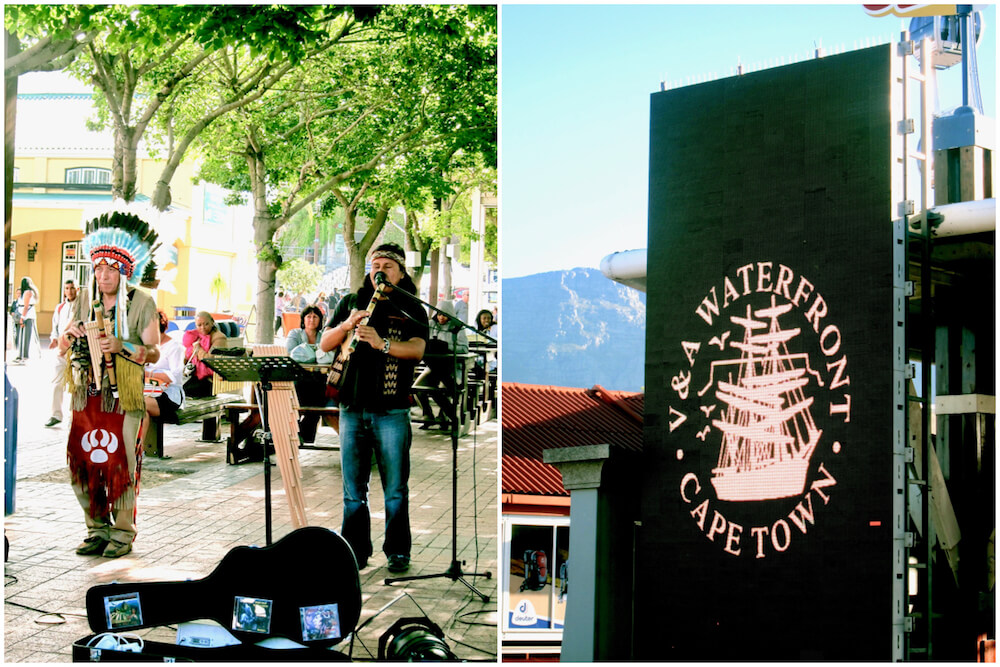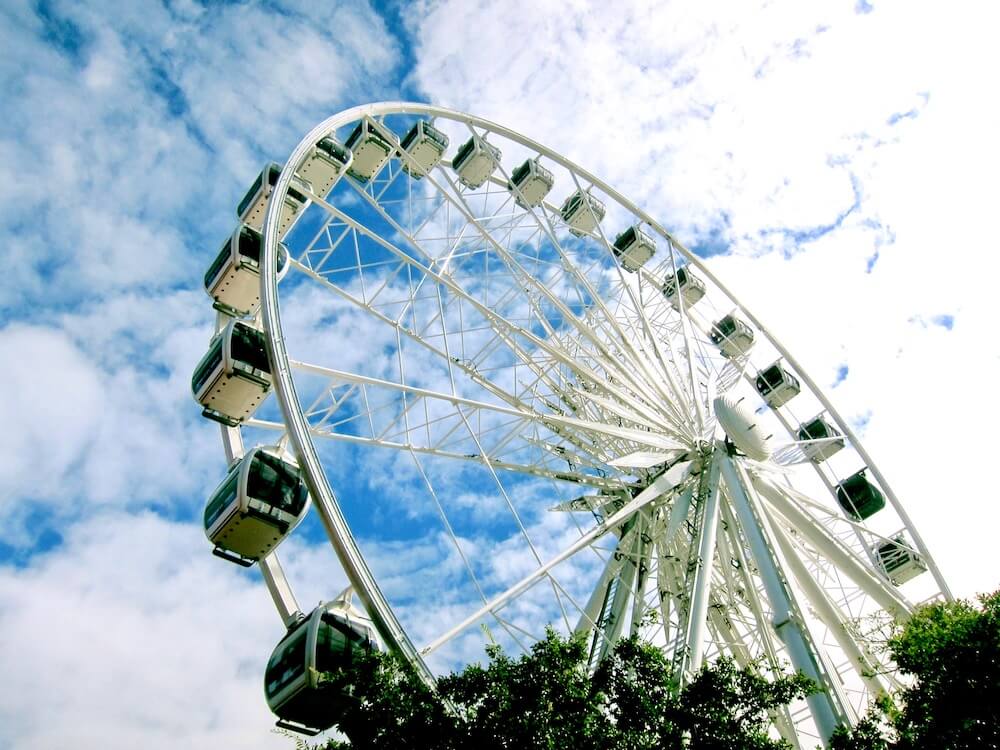 Take your time to slowly saunter around the area to the tune of various live performances. If you wish, you can even take a whirl on the giant ferris wheel for a bird's eye view of the city!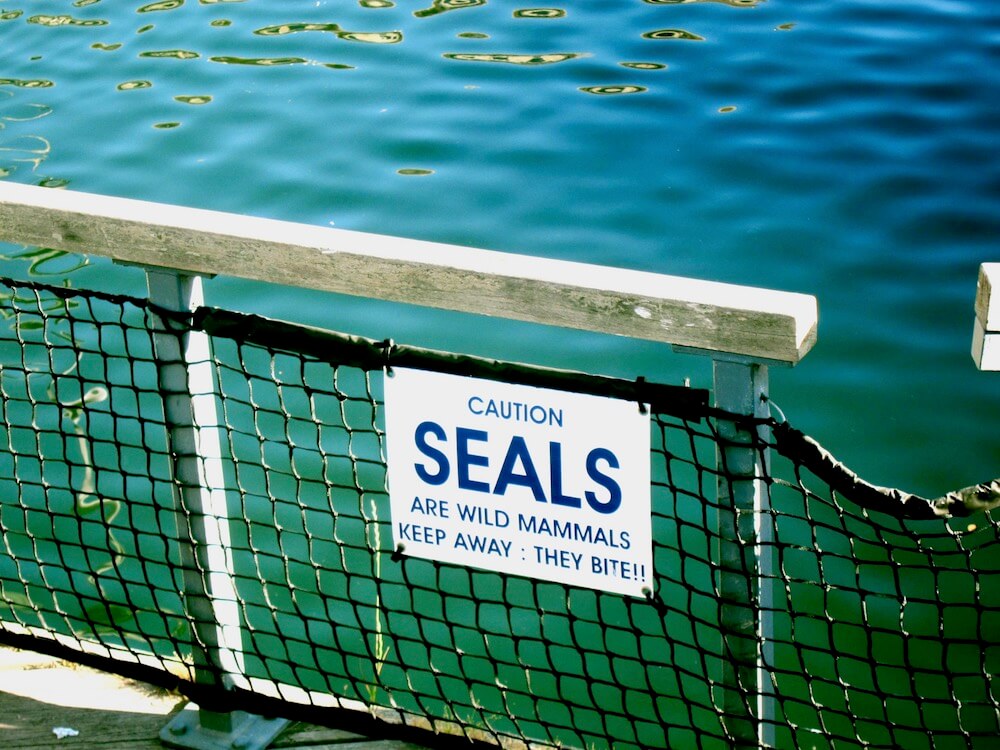 If you're lucky, you might even spot a seal or two splashing in the waters. However, do exercise caution and only observe the creatures from a distance!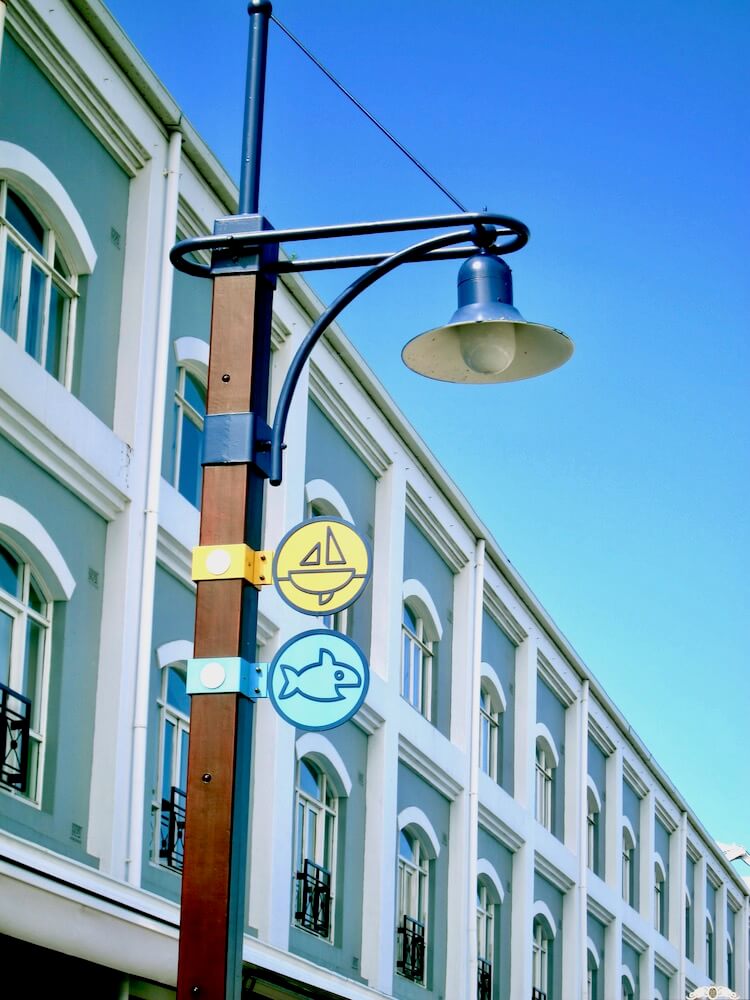 Aren't the signboards adorable?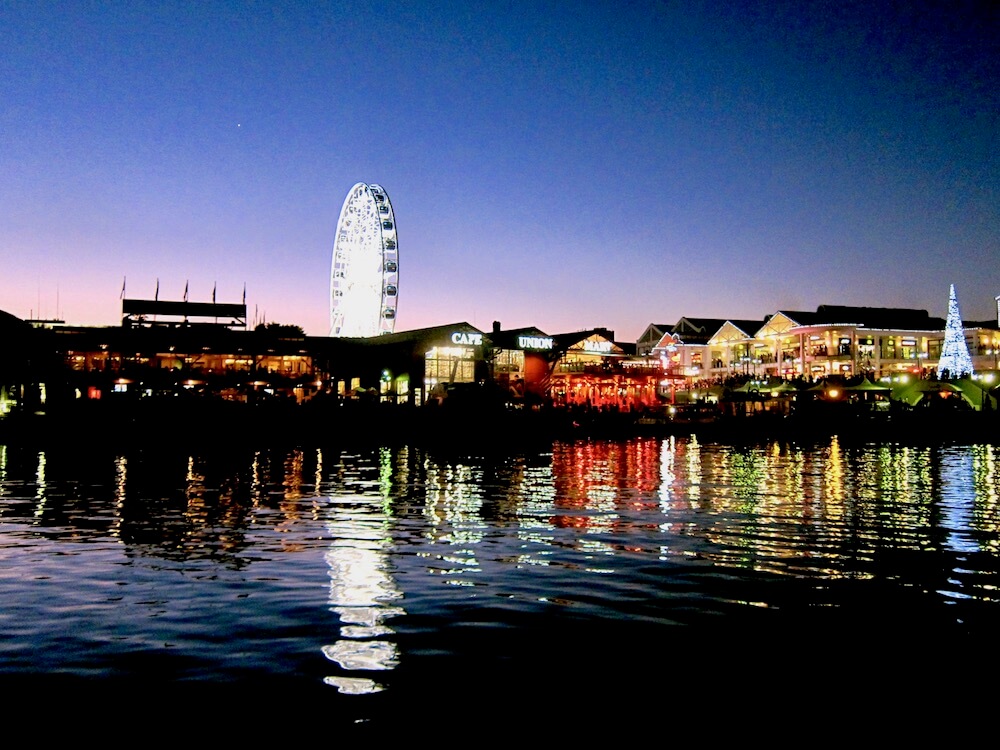 At night, the waterfront transforms into a twinkling wonderland of lights.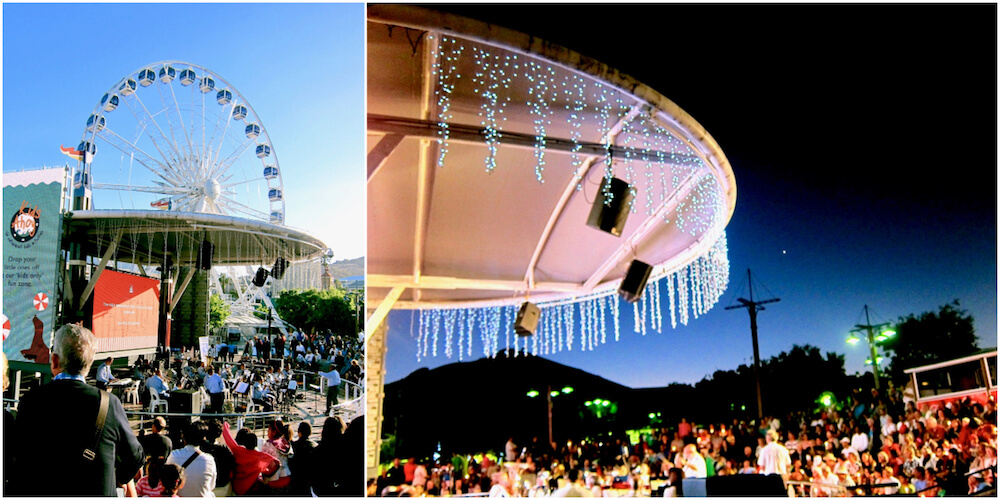 There'll also be multiple live performances at the centre stage both in the day and night – you might just be spoilt for choice!
Many boat trips depart from the waterfront, including the ferry to Robben Island. Robben Island was where Nelson Mandela spent 18 years out of his 27-year sentence, making the UNESCO World Heritage Site well worth a visit. The ferry takes about 40 minutes one-way and costs around R360 (~SGD29) and R200 (~SGD16) for children respectively. 
2. Stroll along the streets of Bo-Kaap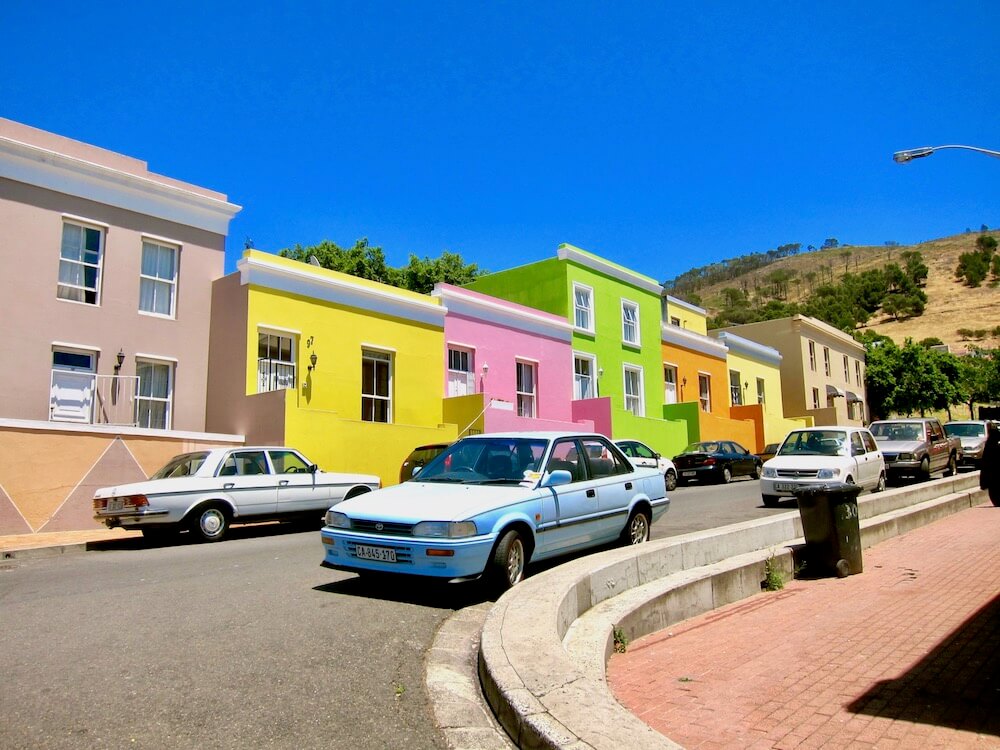 Decked out in a riot of colours, the houses of Bo-Kaap are not to be missed. With an equally colourful, albeit darker, history, Bo-Kaap used to house slaves that were brought over by the colonising Dutch in the 1760s. These slaves hailed from Singapore, Indonesia, Malaysia and other parts of Africa; they were primarily Muslim and were known as the Cape Malays.
As the story goes, the houses were only allowed to have a white exterior. When slavery was abolished and Nelson Mandela was finally released, the residents decided to paint their houses in a kaleidoscope of colours as a bold expression of their freedom.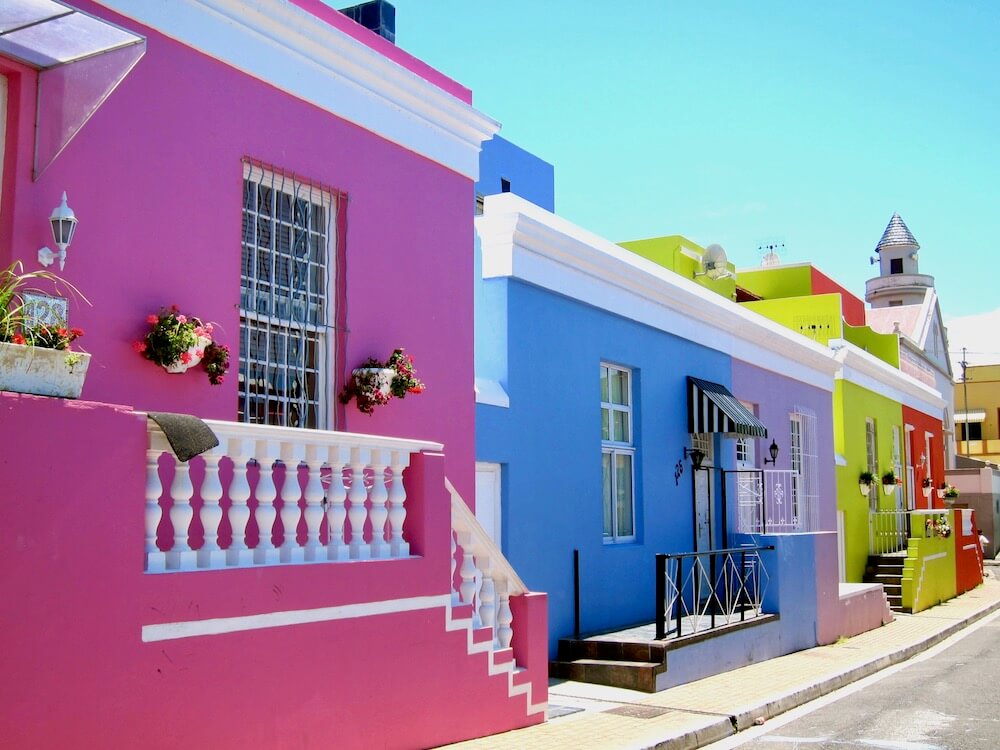 Today, the district is an artistic enclave where many skilled artisans showcase their work. Check out unique beaded pieces at MonkeyBiz or get a hair-cut at Yogi's Barber Shop, the oldest walk-in cash-only barber in Cape Town. Don't forget to sample some of the Cape Malay cuisine at restaurants such as Marco's African Place or Bo-Kaap Kombuis.
Read: Check Out the Rainbow Houses of Bo-Kaap in Cape Town, South Africa
3. Take a cable car to the top of Table Mountain
Table Mountain towers over the city of Cape Town, so named due to its flat-topped shape. Designated one of the 7 new wonders of the world in 2007, the mountain is also home to rocks that are more than 600 million years old, as well as countless endemic plants that aren't found anywhere else in the world.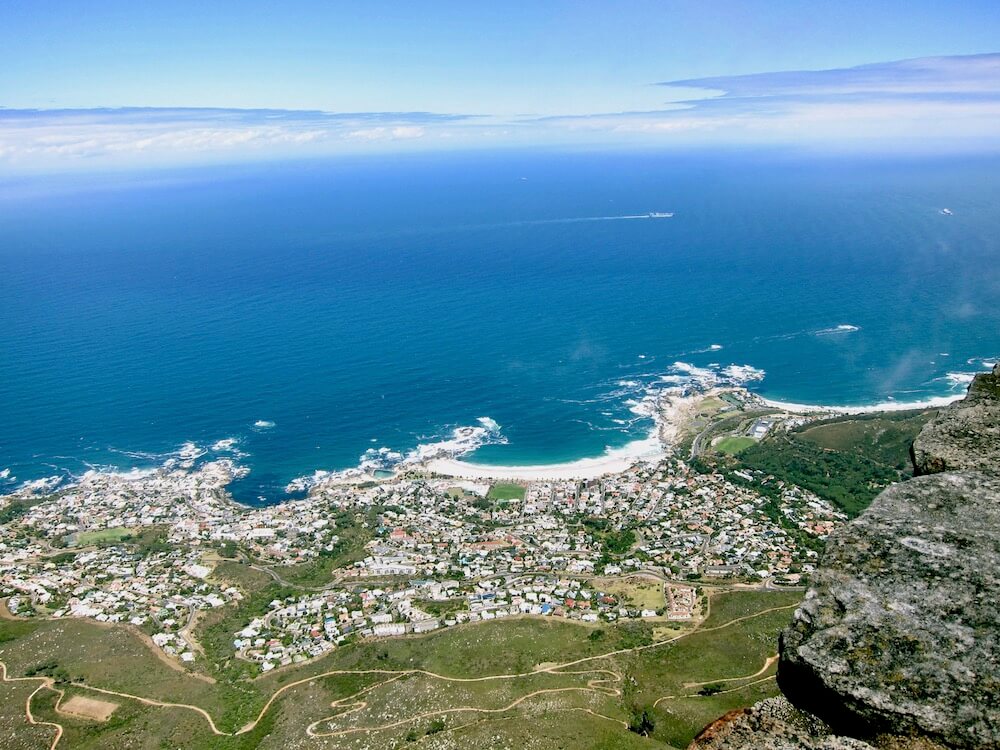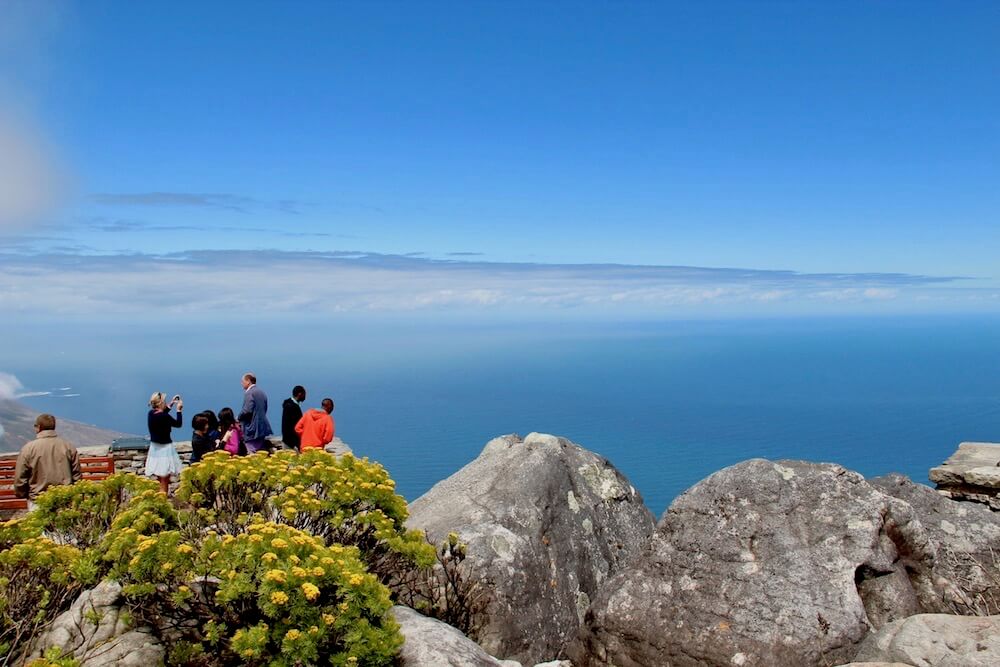 Take a cable car or embark on a gruelling hike up to the top of the mountain, where you can feast your eyes on spectacular views of the surrounding area.
Read: Enjoy Sweeping Views from Table Mountain in Cape Town, South Africa
4. Listen out for the daily Noon Gun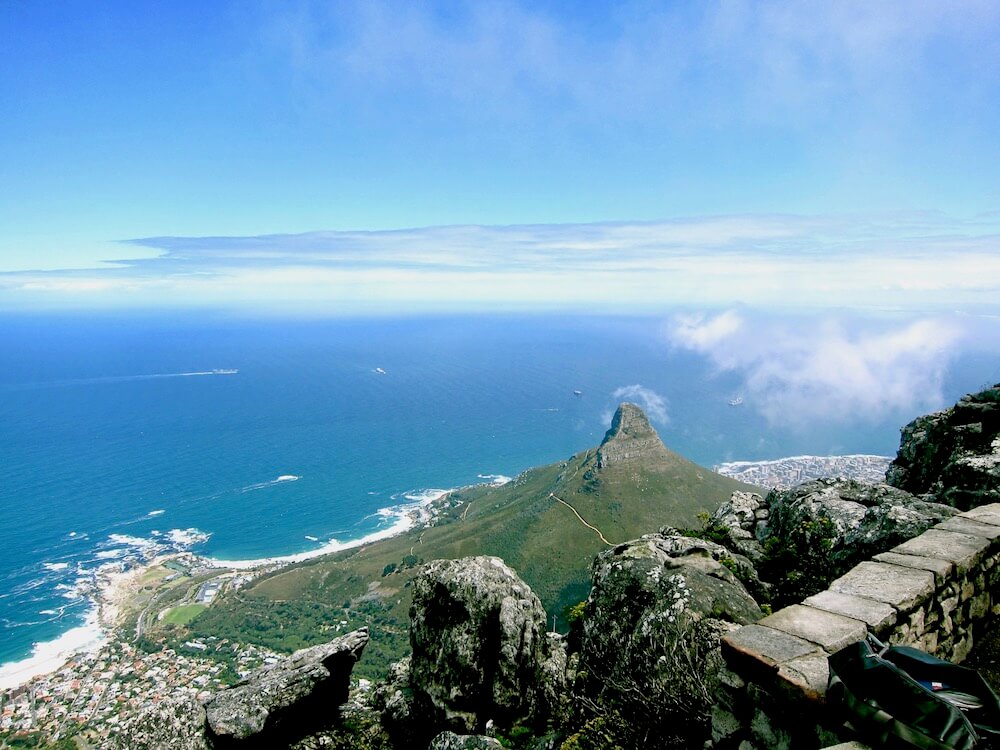 At noon, keep your ears peeled for a cannon shot that is fired on a daily basis. As one of Cape Town's oldest traditions, this cannon has been fired from Signal Hill since the year of 1806.
Every day, two guns are loaded with 1.5kg of gunpowder. The backup gun is loaded in case of a misfire, although that has only occurred once in over 200 years. Arrive at Signal Hill around 11.30am if you wish to see this happening in person. Don't forget to bring along some earplugs as the sound can be quite thunderous! Signal Hill is also a great place to paraglide or catch the sunset.
5. Check out the Green Point Lighthouse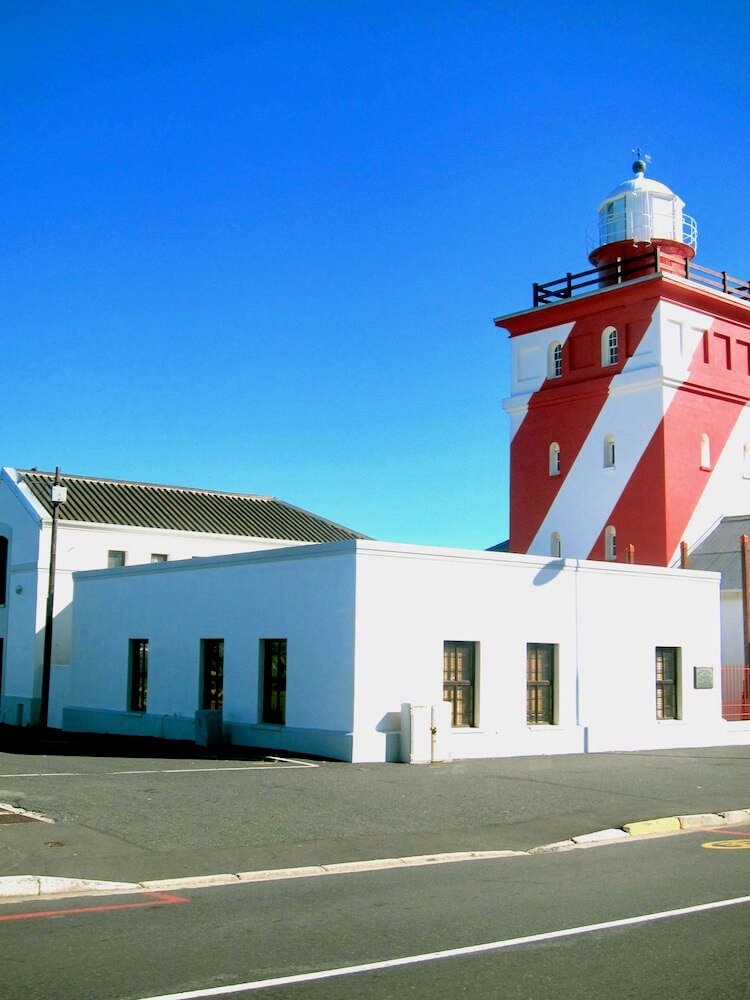 The Green Point Lighthouse was the first solid lighthouse structure to be constructed along the South African coast, and was first lit in 1824. Today, it comprises the country's oldest operating lighthouse!
Known as 'Moaning Minnie' to the locals, the lighthouse can be explored by the public with a nominal fee.
6. Go on a sunset cruise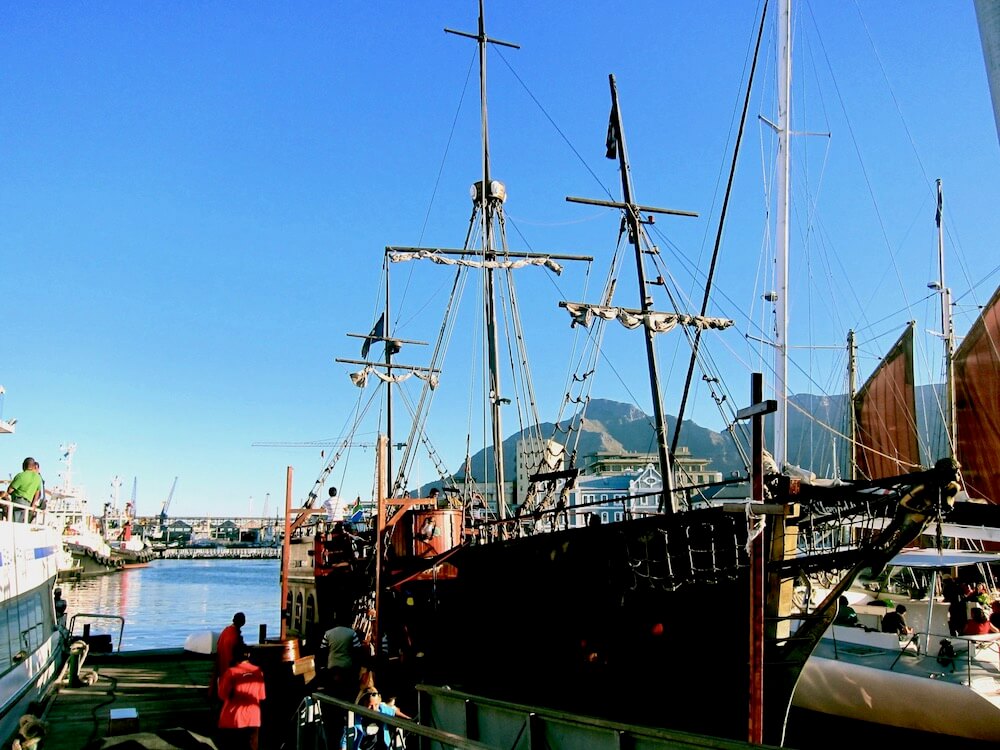 As the day draws to a close, get on board a pirate ship for a relaxing sunset cruise!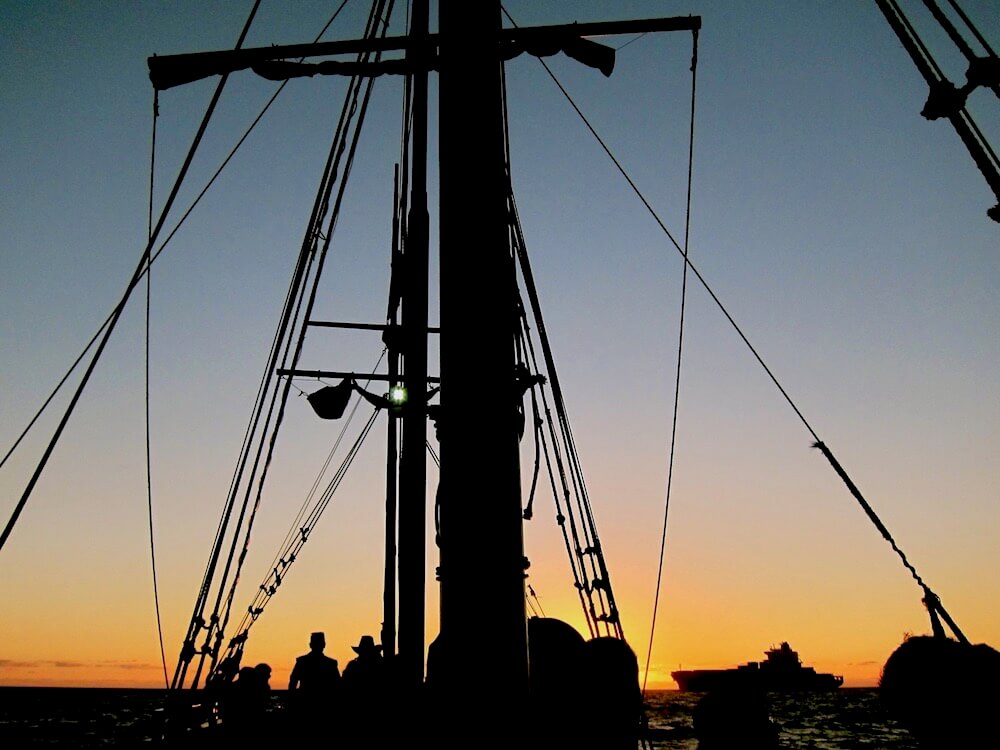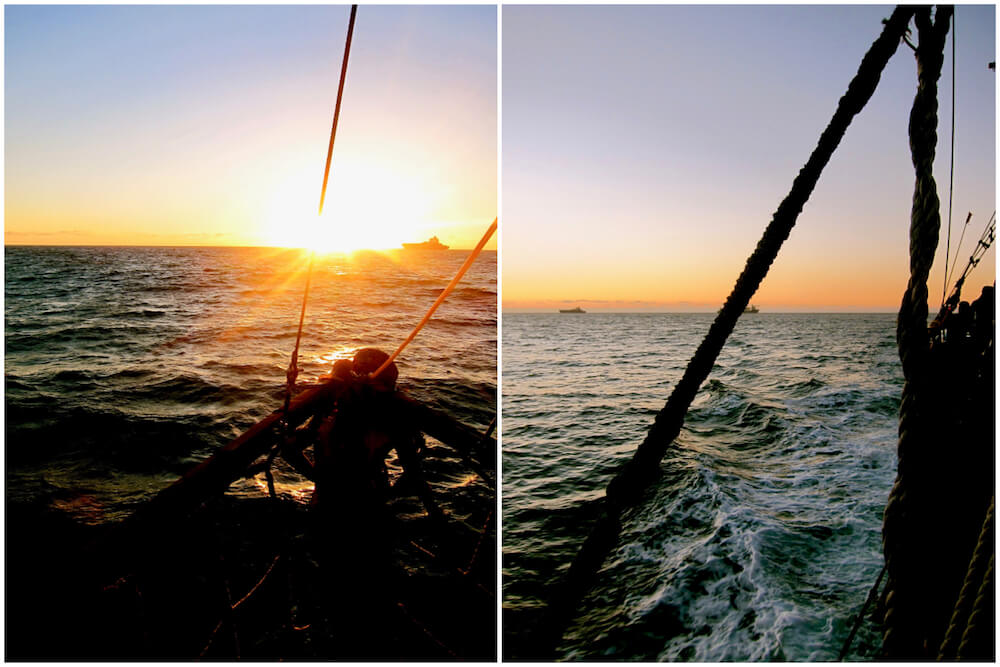 Enjoy the calming movement of the waves as you bob on the sea's surface, with a glass of champagne in hand.
Each sunset cruise lasts for about 45 minutes to an hour, with prices starting from R400 (~SGD33).
7. Visit one (or two! ) of the many attractions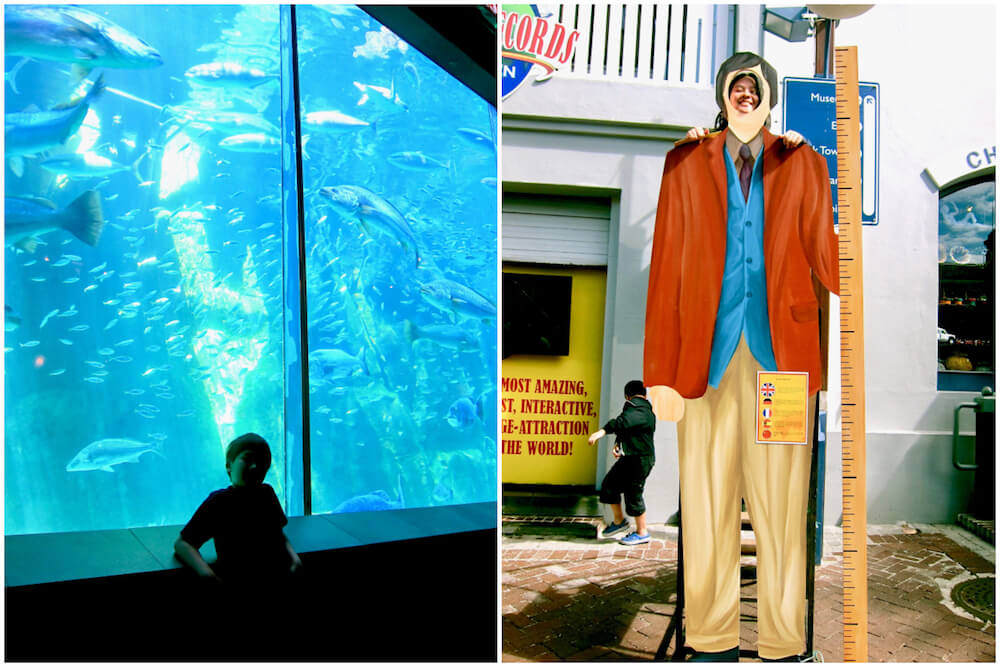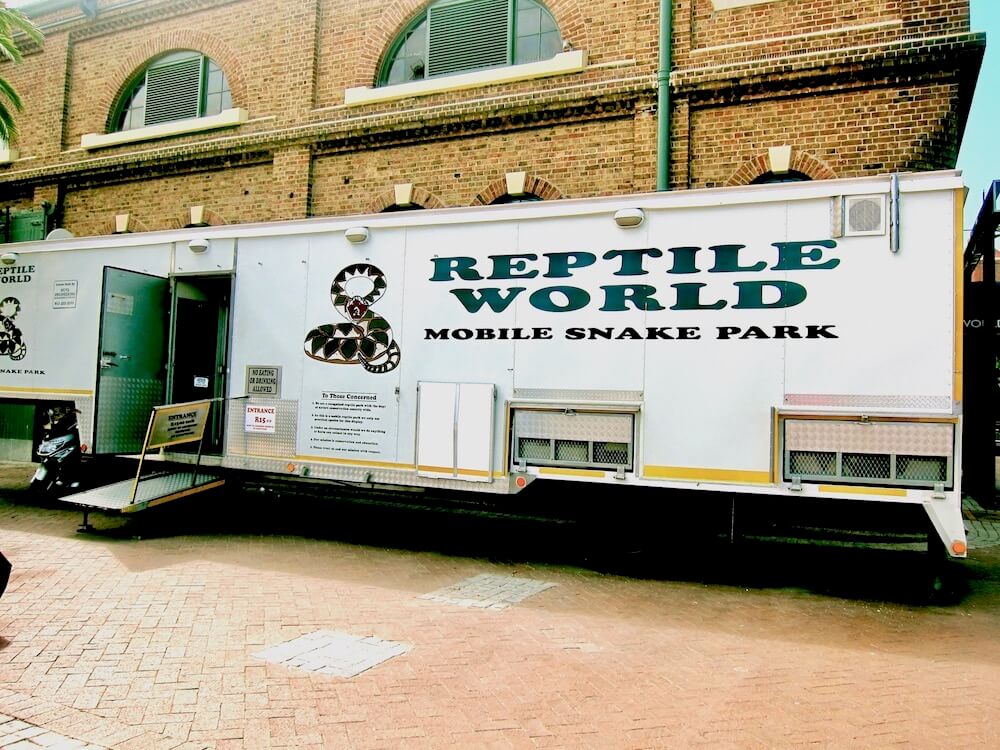 The V&A Waterfront is peppered with many attractions that are suitable for all ages. Have an entertaining time at the Ripley's World of Records, venture into the depths of the ocean at the aquarium or even get up close and personal with various reptiles at Reptile World.
8. Have a wine-tasting session at the Neethlingshof Wine Estate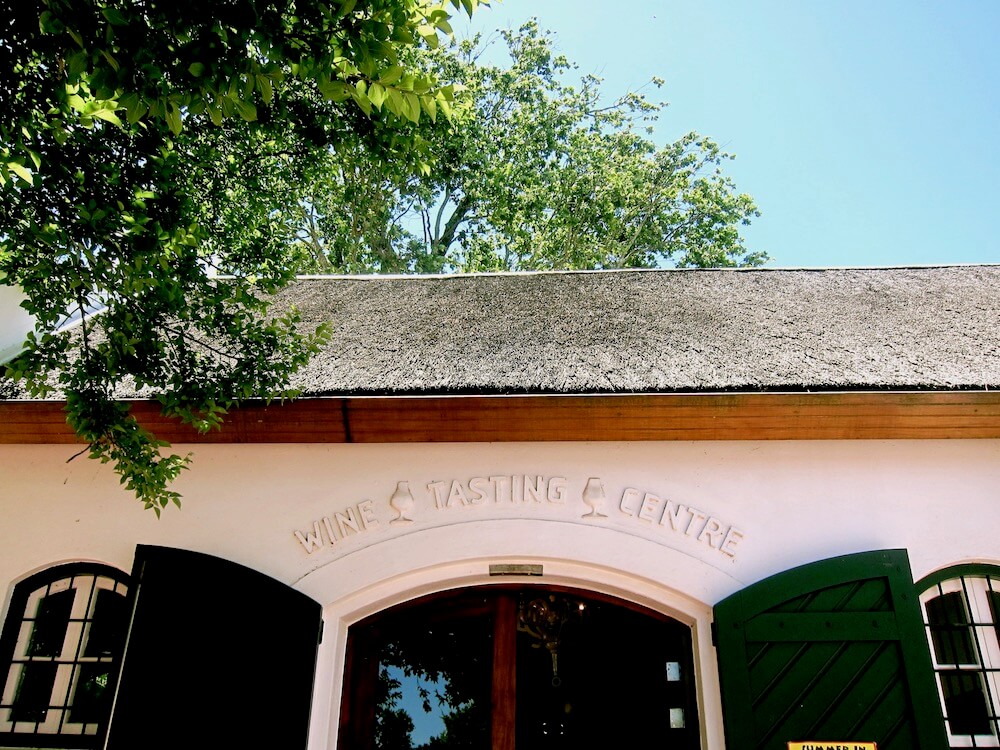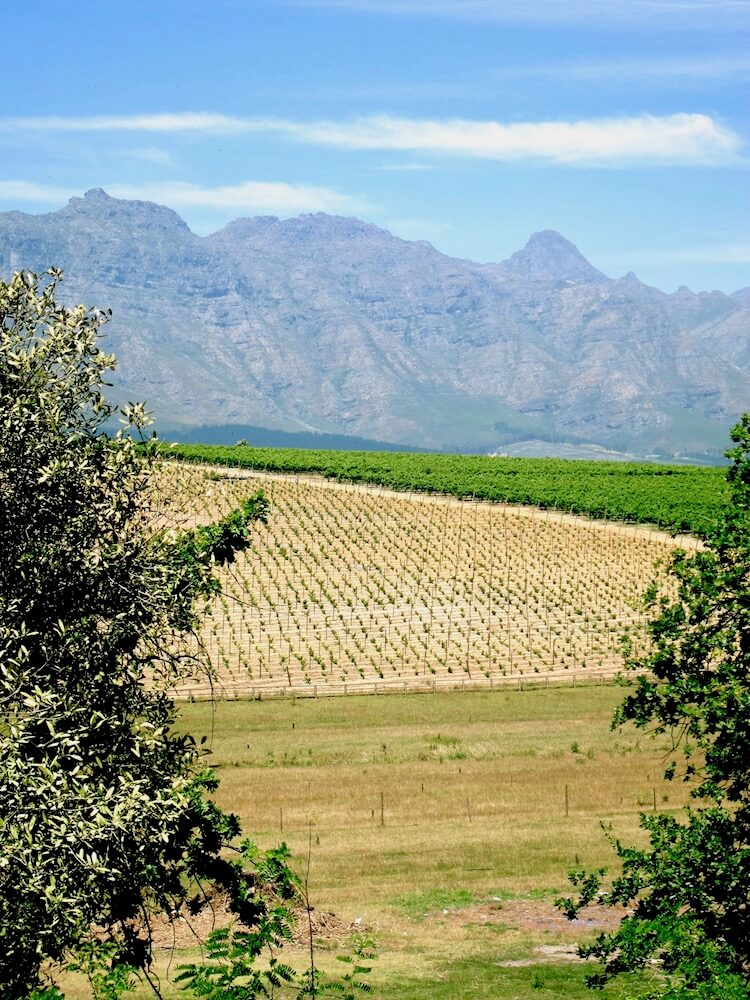 Located just an hour's drive from Cape Town, the Cape Winelands is a charming region filled with sprawling vineyards. The Stellenbosch Wine Route, in particular, is home to more than 150 wine farms and estates!
Established more than 300 years ago, the Neethlingshof Estate is one such wine farm that lies just outside the town of Stellenbosch.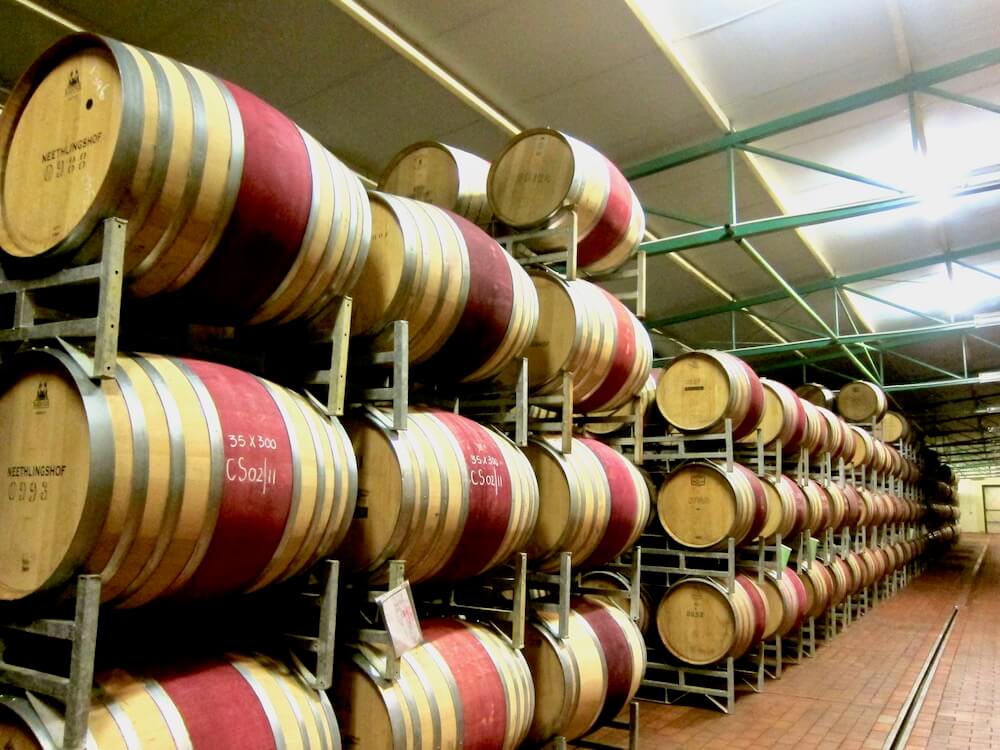 Go on a tour of the estate to gain insight into how their wine is produced. Top off your visit with a wine-tasting session, where you'll get to sample their vintage Chardonnays and Merlots.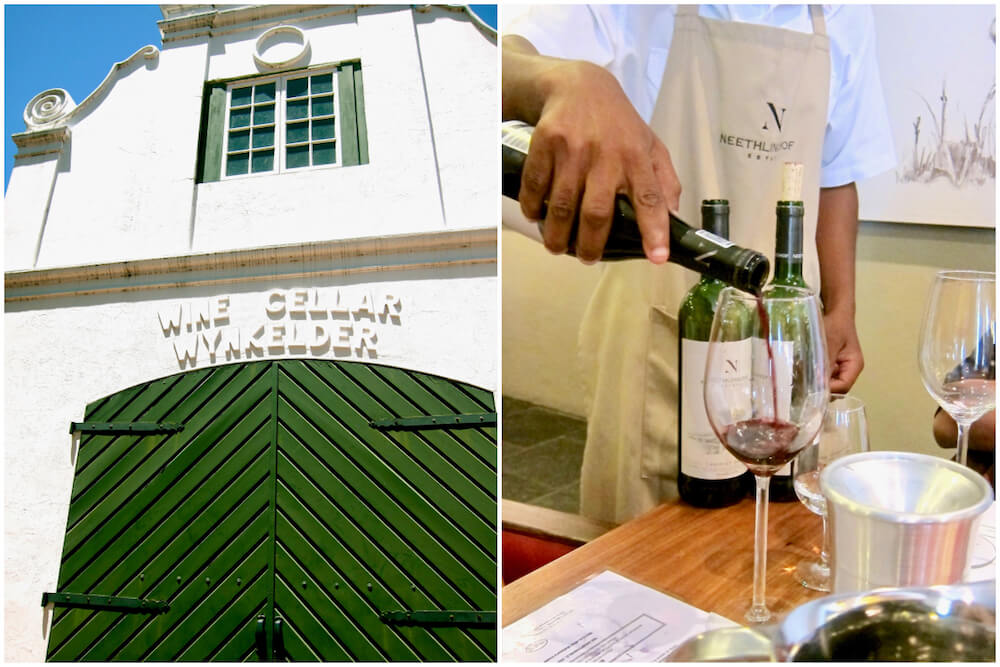 A cellar tour and wine-tasting package costs around R80 (~SGD7) per person, with the cellar tour alone costing R40 (~SGD3) per person. If you'd like to just indulge in the wine-tasting session, the sampling of 5 Estate Range or Short Story Collection wines costs R55 (~SGD5) or R85 (~SGD7) per person respectively. Alternatively, you can enjoy a Selection Tasting of 2 Estate Range wines and 3 Short Story Collection wines for R70 (~SGD6) per person.
If you'd like to visit a winelands region that's a little closer to Cape Town, look no further than Constantia, which is less than a 20-minute drive from the city centre. If you don't have your own rental car, the City Sightseeing Bus includes Constantia as one of its stops. If you have more time, a trip to Stellensbosch or Franschhoek is absolutely lovely, where you can even take a spin on the hop-on-hop-off Franschhoek wine tram.
9. Trawl the Greenmarket Square Flea Market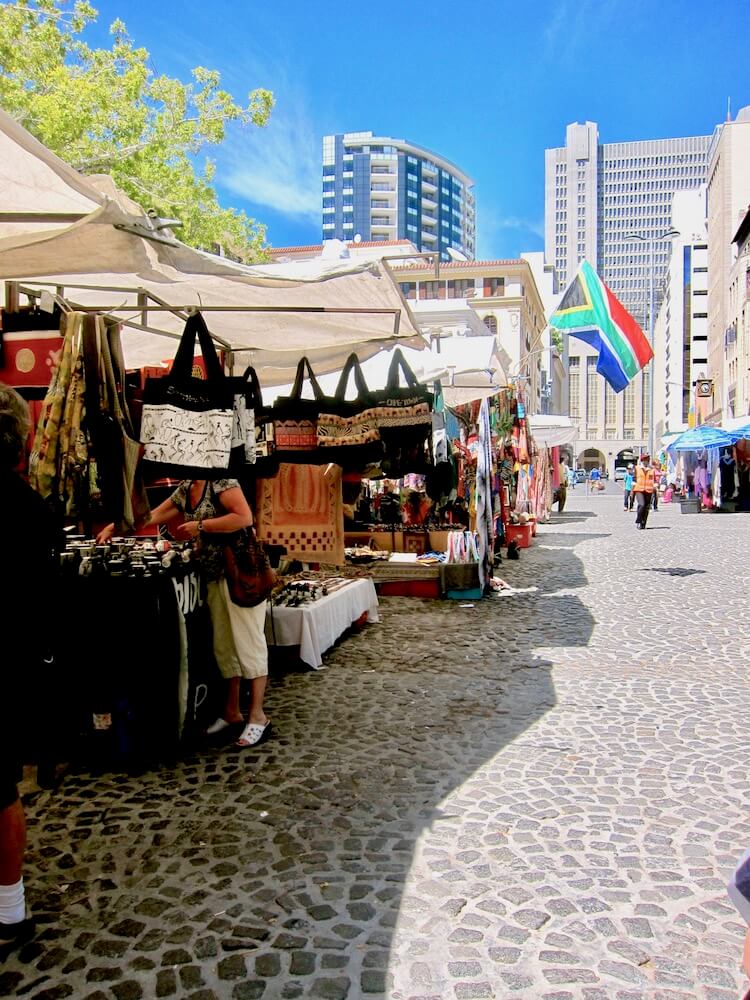 Have your senses overwhelmed at the Greenmarket Square Flea Market, where there's so much to see! Featuring the 2nd oldest public space in Cape Town, the flea market offers a diverse array of trinkets, jewellery, curios, clothing and souvenirs.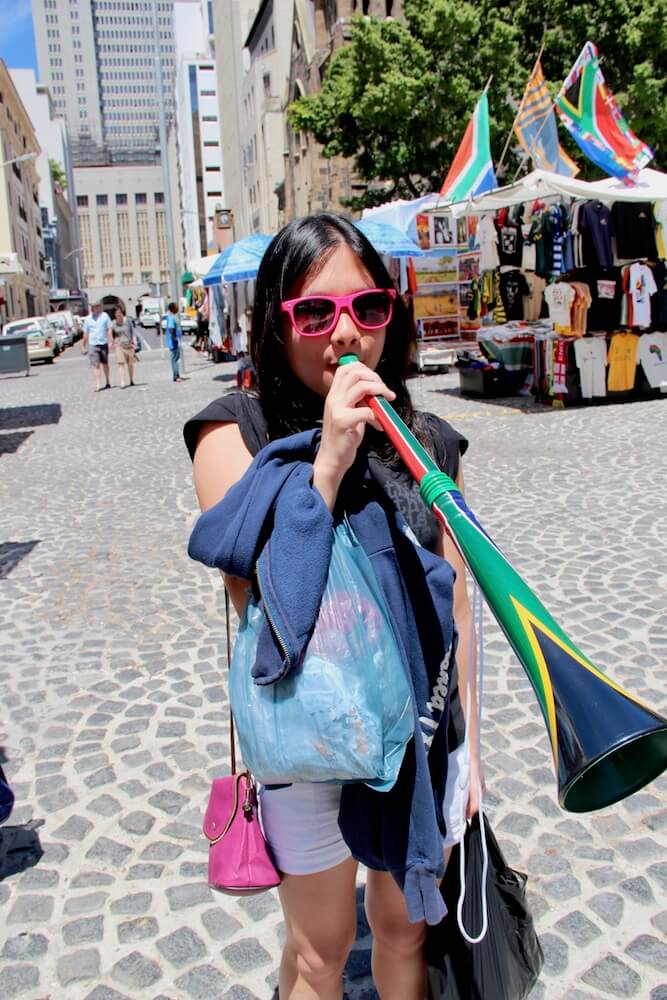 We visited in 2011 just after South Africa hosted the World Cup, and found lots of Vuvuzuelas (a plastic horn that when blown into, makes a loud noise) on sale. 
10. Embark on the beautiful Cape Peninsula Drive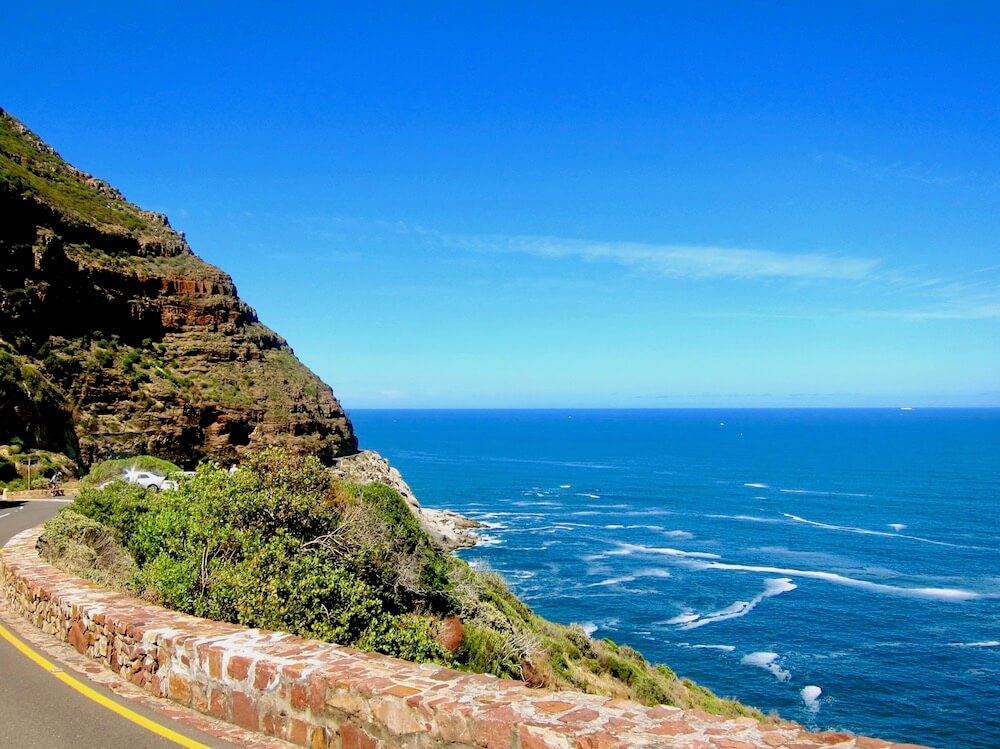 The Cape Peninsula stretches from Table Mountain in the North to the Cape of Good Hope in the South, making for one of the most popular day trip options from Cape Town.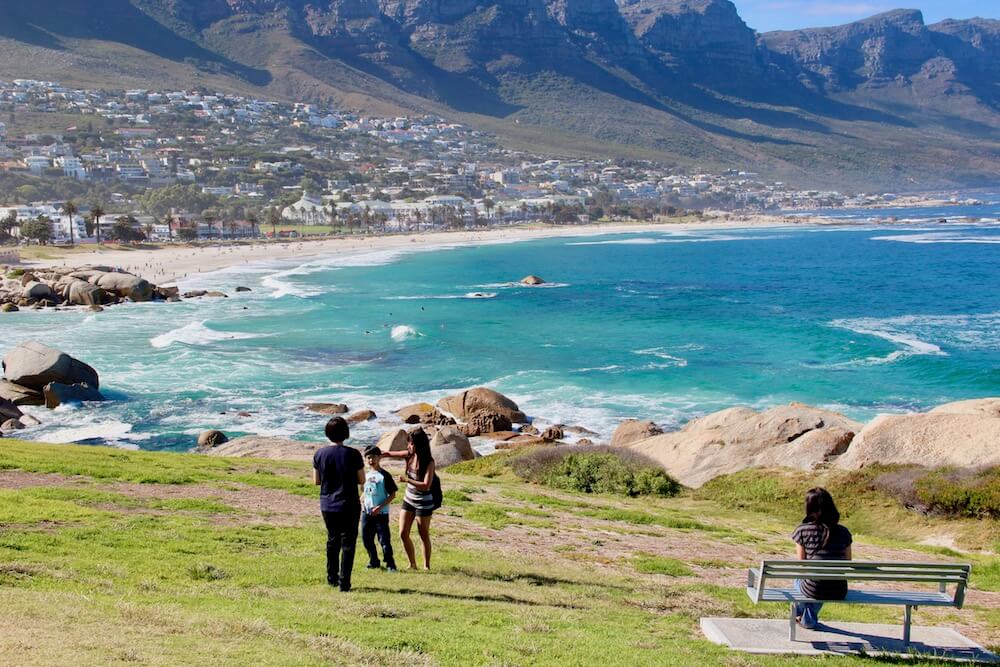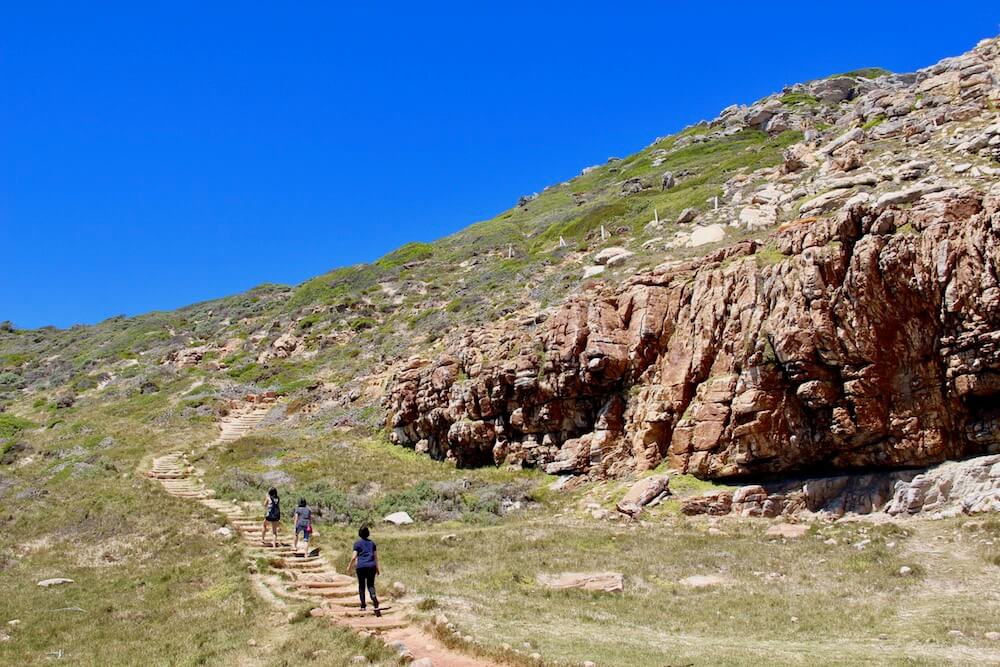 Stop by the charming towns of Kalk Bay and Simon's Town, feasting your eyes on splendid views every step of the way. Make a pit-stop at the Cape of Good Hope, which is the southwestern-most tip of the African continent.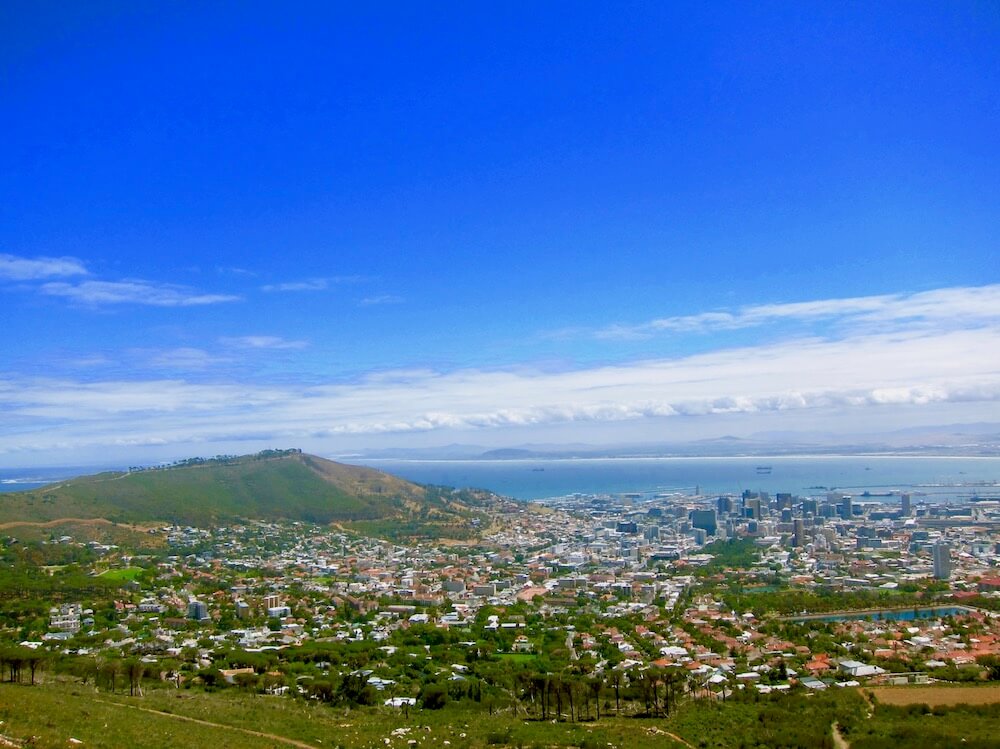 A particularly scenic part of the route is Chapman's Peak drive, which hugs the coast on one side and the mountainside on the other. 
11. Get a sun-kissed tan at the beach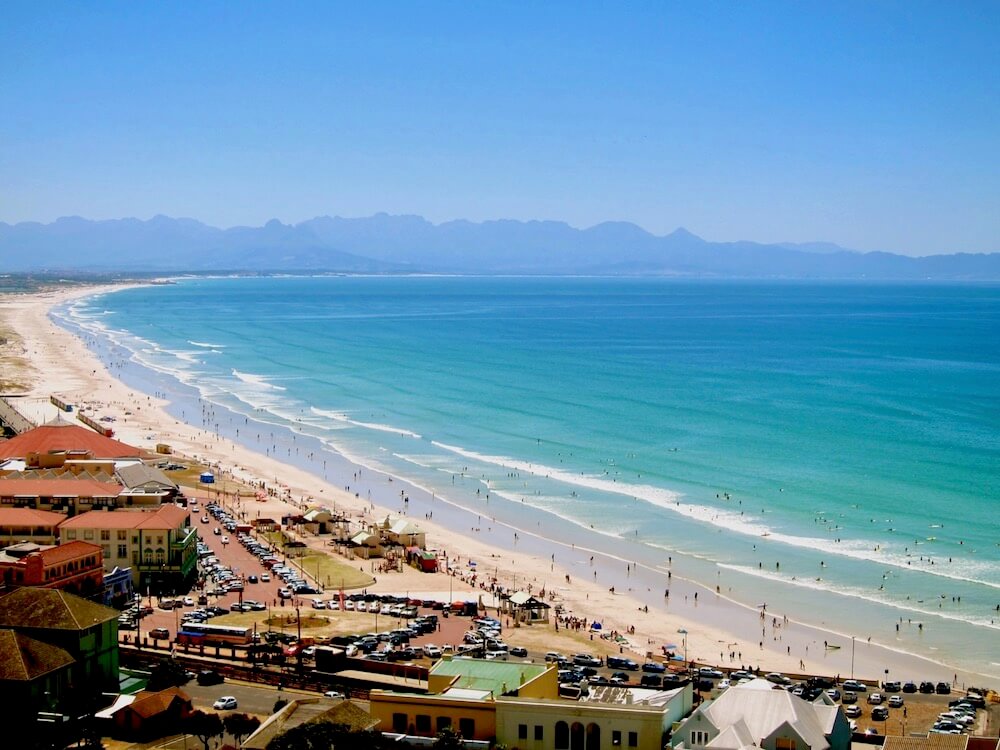 There are plenty of beaches near Cape Town, such as Muizenberg (30 minutes drive) or St. James Beach (40 minutes drive). Both are great surf haunts, with rows of colourful beachhouses making them popular Instagram spots as well.
Camps Bay (15 minutes drive) is also a lovely beach to hang out at, with numerous cocktail bars that come alive just before sunset.
Read: Driving Along the Cape Peninsula, South Africa
12. Check out African penguins at Boulders Beach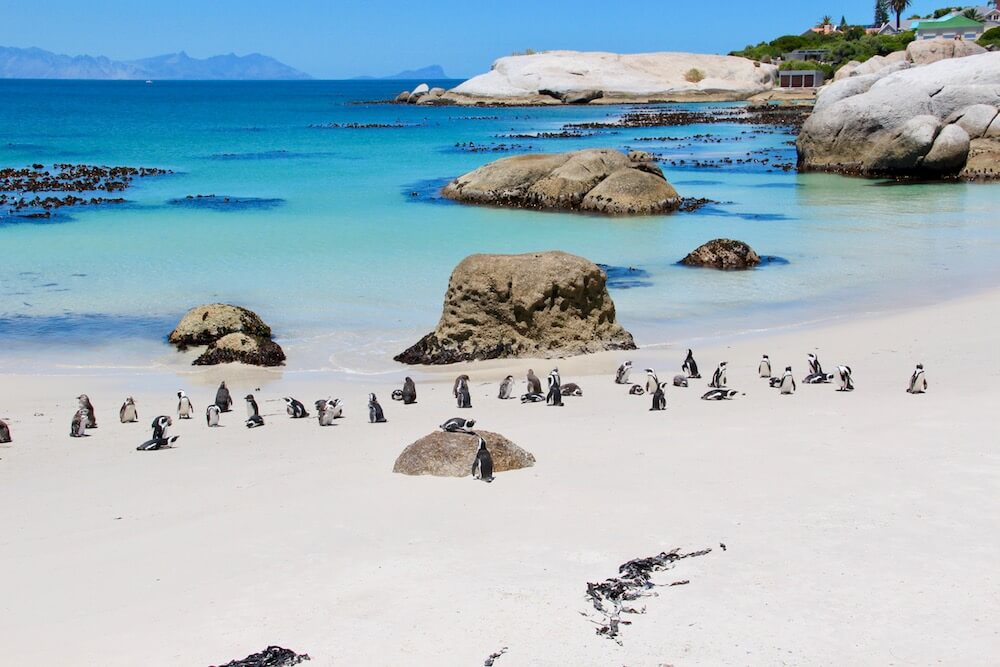 Reaching up to 70 centimetres in height, these adorable little things are not to be underestimated. They may waddle clumsily on land but in water, they transform into torpedoes that can swim up to 24 kilometres per hour!
Located near Simon's Town, Boulders Beach is home to about 2, 000 of these penguins. The beach was first visited by a pair of penguins in 1983, who laid their first eggs there 2 years later. Many penguins came over from Dyer Island as well, resulting in over 2, 000 penguins calling the beach home by 1997.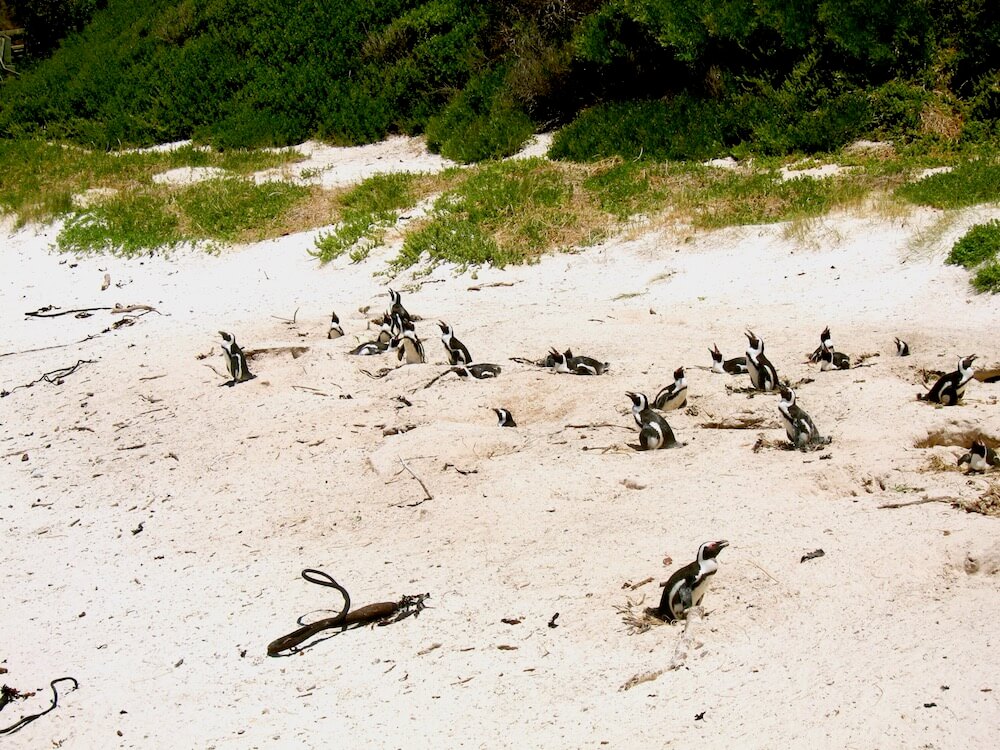 Take a stroll along the boardwalk or swim at the public beaches on either side of the penguin colony, where chances are that you'd be joined by one of these little creatures!
Read: Swim With Penguins at Boulders Beach, South Africa
13. Get up close to thousands of seals at Duiker Island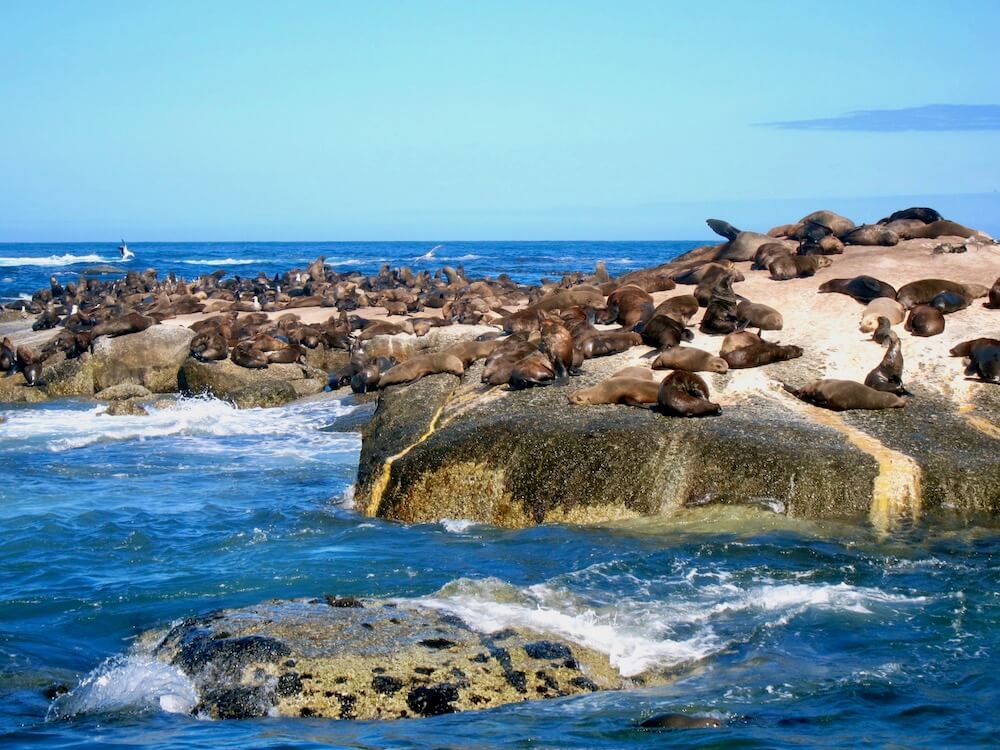 Can you imagine an island that's completely occupied by seals? Indeed, the 77 by 95 metres jagged outcrop of Duiker Island is a place where no humans are welcome; instead, it's home to thousands of Cape Fur seals!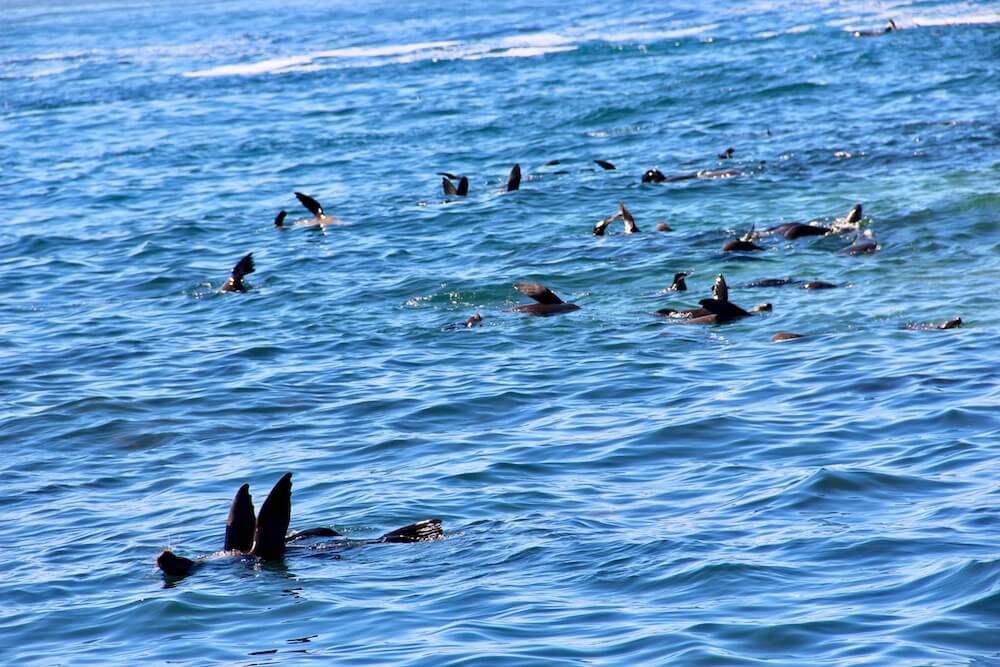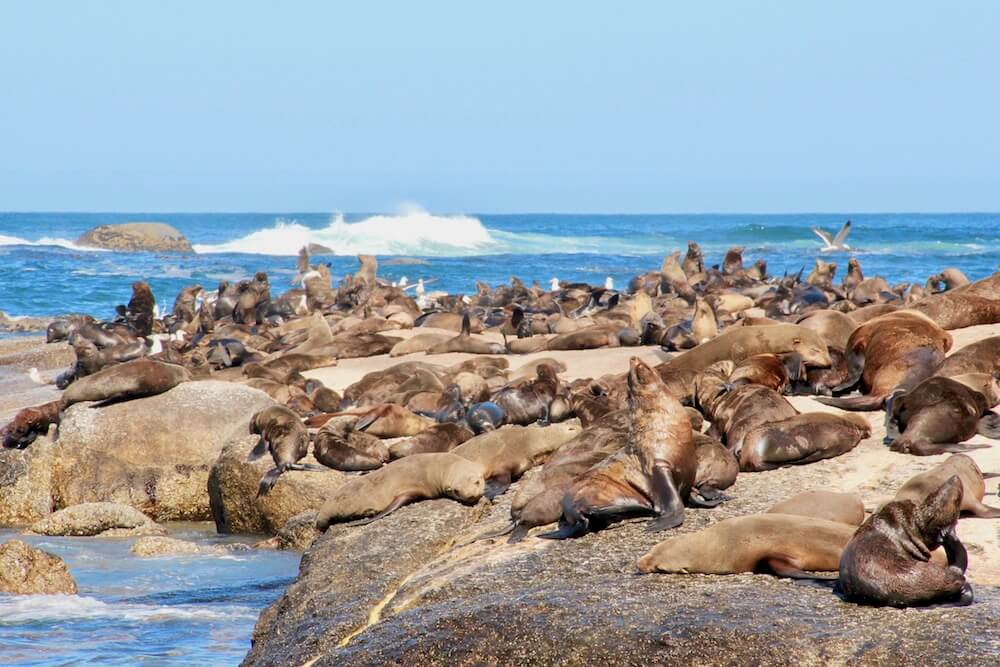 Hop on a 40-minute boat-ride to the island from Hout Bay to witness these creatures basking in the sun or gleefully floating around in the water.
Read: Take a Boat Ride to Duiker Island, an Islet in South Africa Overrun With Cape Fur Seals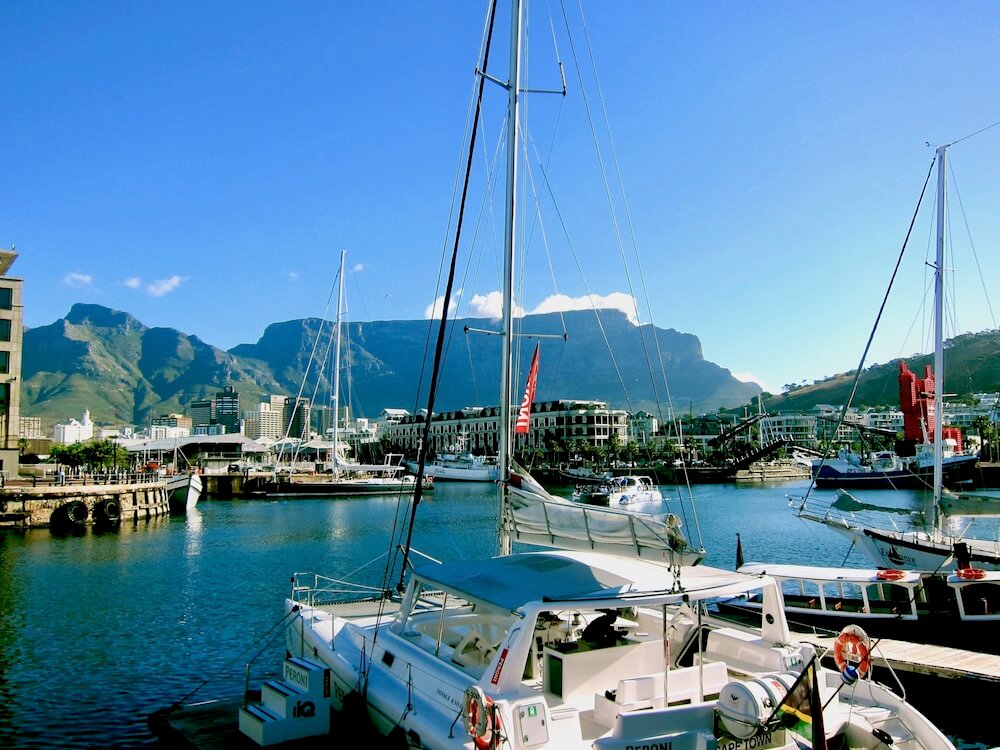 Whether in or around the city, Cape Town is one destination that's guaranteed to creep its way into your heart. After your exploration of Cape Town and its surroundings, embark on an approximate 3-hour flight to Victoria Falls, where you can witness the power of the falls, go on a Chobe River Safari cruise and enjoy a traditional night at the Boma Restaurant.
Read: Visiting the Victoria Falls in South Africa; Going On a River Cruise Safari Along the Chobe River, South Africa; Experience a Traditional night at the Boma Restaurant, South Africa
Alternatively, a 2-hour flight takes you to Johannesburg, which is about another 1.5 hours by plane from Kruger National Park. Spend a few exhilarating days getting caught up in a safari, where you can try your luck at spotting the Big Five.
Read: Going on a Safari in South Africa; Spotting the Big Five on a Safari in South Africa