Places to Visit On Your First Trip to the Balkans
Pocket-friendly, non-touristy, safe, rich in history and culture, as well as unbelievably scenic. That's what you can expect from a trip to the Balkans, a part of the world that remains blissfully undiscovered by the masses. Named after the Balkans Mountains, the region lies on the southeastern edge of Europe.
The Balkans are made out of 11 countries, namely Albania, Bosnia and Herzegovina, Bulgaria, Croatia, Greece, Kosovo, Montenegro, Macedonia, Romania, Serbia, Slovenia and Turkey. If you're not sure where to start, a good bet would be to start from Turkey – as most direct flights from Singapore will land in Istanbul) and make your way to Romania, Slovenia, Croatia, Bosnia and Herzegovina, as well as Montenegro. That's what I did over the span of 3 weeks and it turned out to be one of my favourite trips of all time!
Here are some places to include in your itinerary: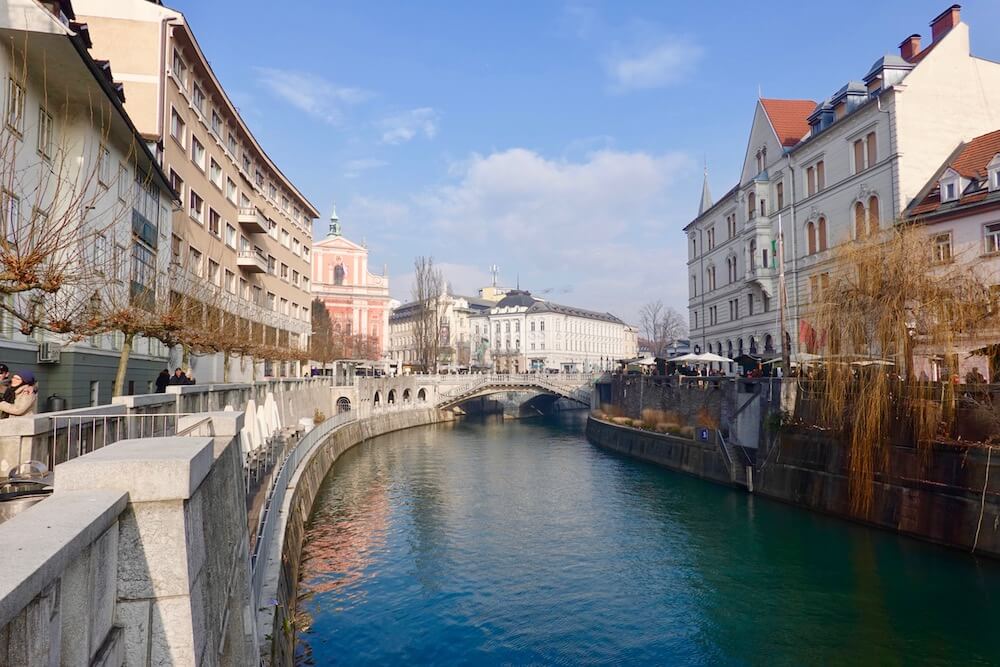 Time seems to slow down in Ljubljana, the capital city of Slovenia; hop onto a boat that meanders lazily along the river, cross one of the city's many bridges or simply kick back with a cup of coffee along a stretch of colourful shophouses. Discover an alternative side of Ljubljana at Metelkova, an autonomous social and cultural centre focusing on free creative expression.
Read: Things to Do in Ljubljana, Slovenia; Discover Metelkova, an Alternative Side of Ljubljana in Slovenia
Ljubljana is also a good base to explore the surrounding area. The postcard-perfect Lake Bled offers a day full of hiking, panoramic vantage points, boat rides, a church in the middle of an island and the famous Bled cheesecake. Postojna Cave and Predjama Castle are also worth a visit, with the former comprising an electric train ride through a cave and the latter being a castle built into the mouth of a cave.
Read: A Day at Lake Bled, Slovenia; Explore Postojna Cave, an Underground Wonderland in Slovenia; Visit Predjama Castle, a Castle Built Into a Cave in Slovenia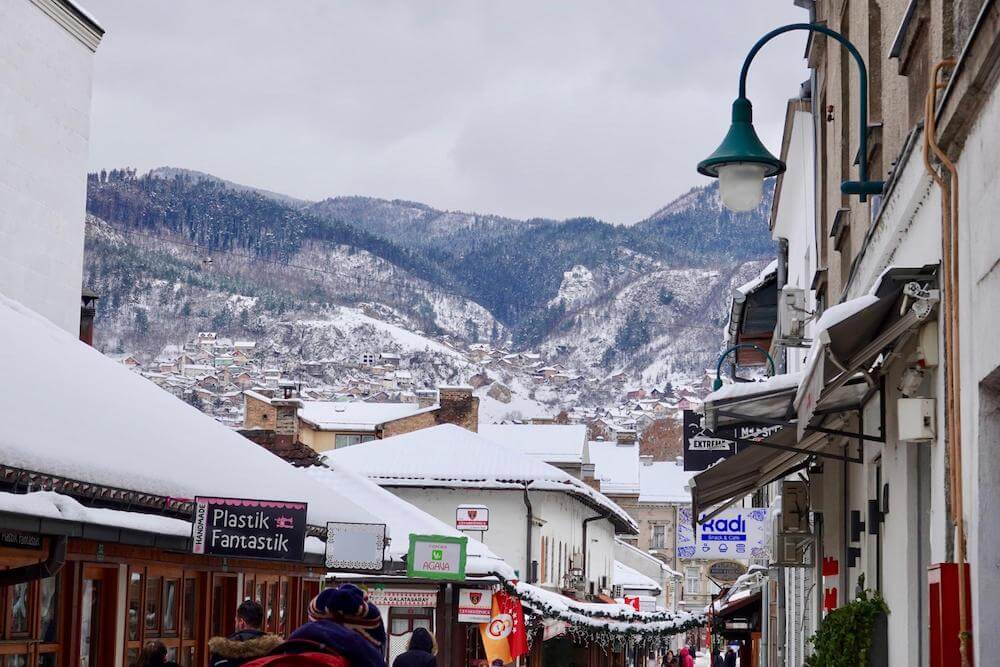 The quaint charm of Sarajevo masks a city still recovering from its tumultuous history. Badly ravaged by the Yugoslavian War in the 1990s, Sarajevo paints a picture of survival and above all, hope and freedom. It's a city where East meets West, both of which co-existing in blissful harmony.
Wander around the nostalgic old town of Bascarsija, drink from the Sebilj Fountain (legend has it that anyone who drinks from the fountain is destined to return to Sarajevo!), visit the abandoned Olympic Bobsled Track atop Mt. Trebevic, try the local cuisine or visit the spot that kicked off World War I.
Read: Things to Do in Sarajevo, Bosnia and Herzegovina; Explore this Abandoned Olympic Bobsled Track in Sarajevo, Bosnia and Herzegovina; What to Eat and Drink in Sarajevo, Bosnia and Herzegovina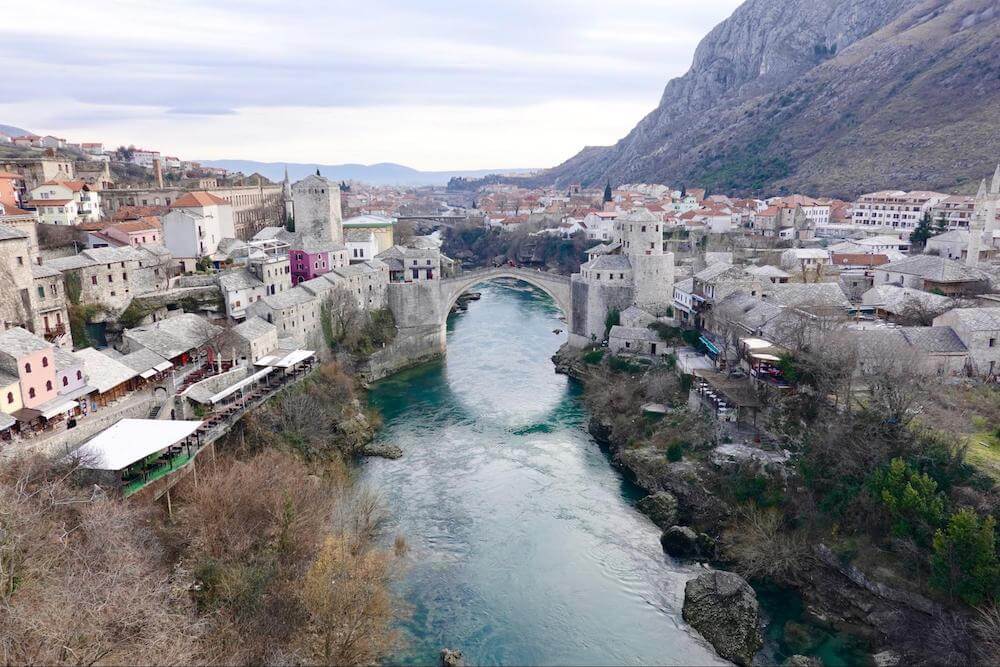 The 2.5-hour train ride from Sarajevo to Mostar (or vice versa) is said to be one of the world's most beautiful journeys. The train journey serves as a prelude to Mostar, an alluring city best known for the medieval arched bridge of Stari Most.
Read: Things to Do in Mostar, Bosnia and Herzegovina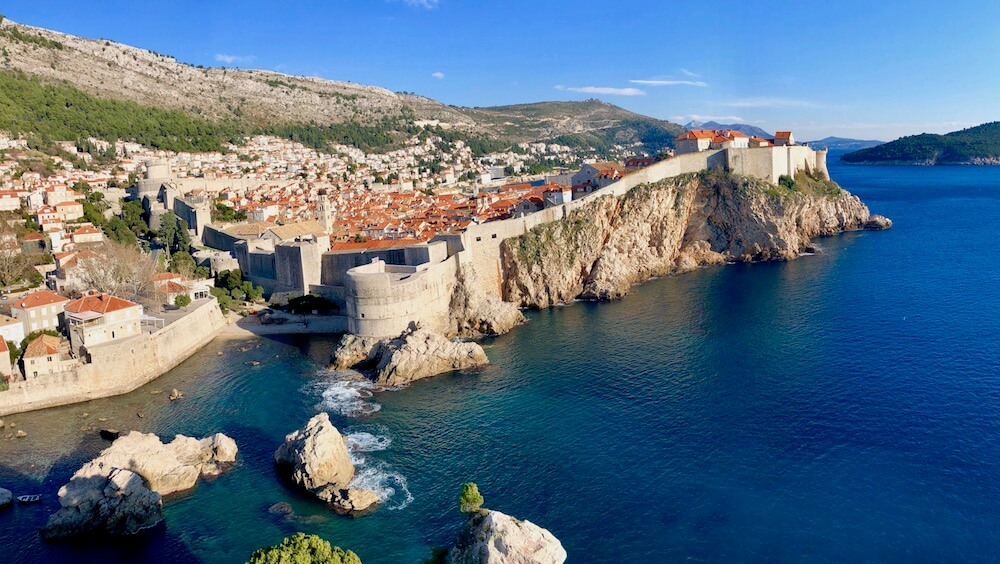 Set against the backdrop of the Adriatic Sea's sparkling turquoise waters, Dubrovnik is a stunning destination boasting winding cobblestone alleys and a canopy of orange-tiled roofs. Home to multiple 'Game of Thrones' filming locations, the old town functions as the pulsating heart of the medieval city and is a delight to explore. The best way to see the old town, however, is by walking along its 2-kilometre long city walls or from the top of Mt. Srd.
Read: Exploring the Old Town of Dubrovnik, Croatia; Walking the City Walls of Dubrovnik, Croatia; Hiking to the Top of Mt. Srd in Dubrovnik, Croatia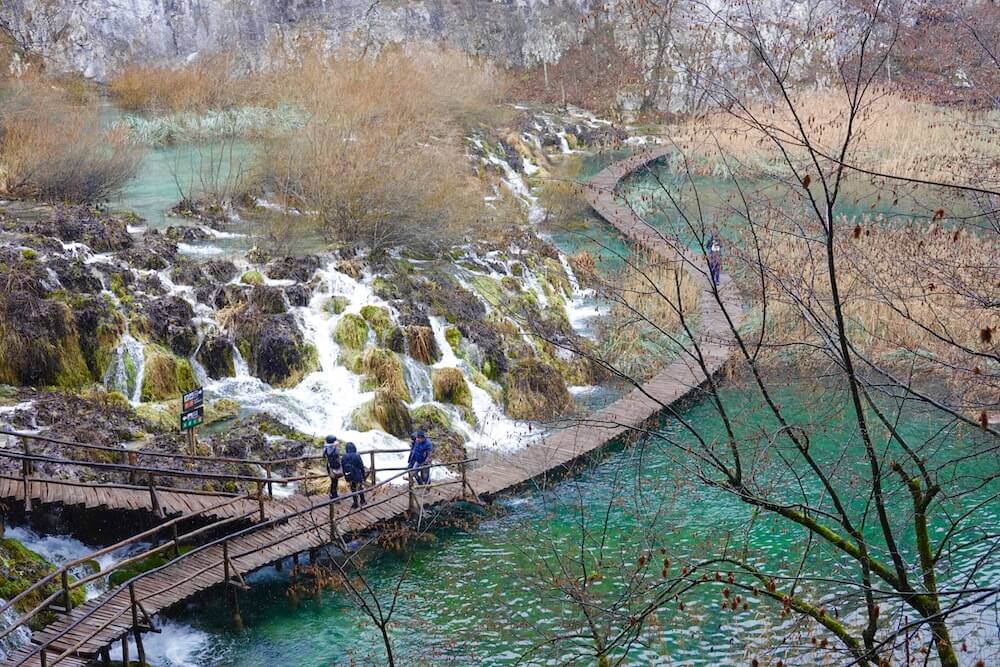 Plitvice National Park is one of Croatia's most popular gems, boasting 16 interconnected lakes – in various brilliant shades of aquamarine, teal and so on – and multiple waterfalls. Visit Plitvice on a day trip from Zagreb, a city divided into two Upper and Lower towns.
Read: Things to Do in Zagreb, Croatia; Visiting Plitvice National Park, Croatia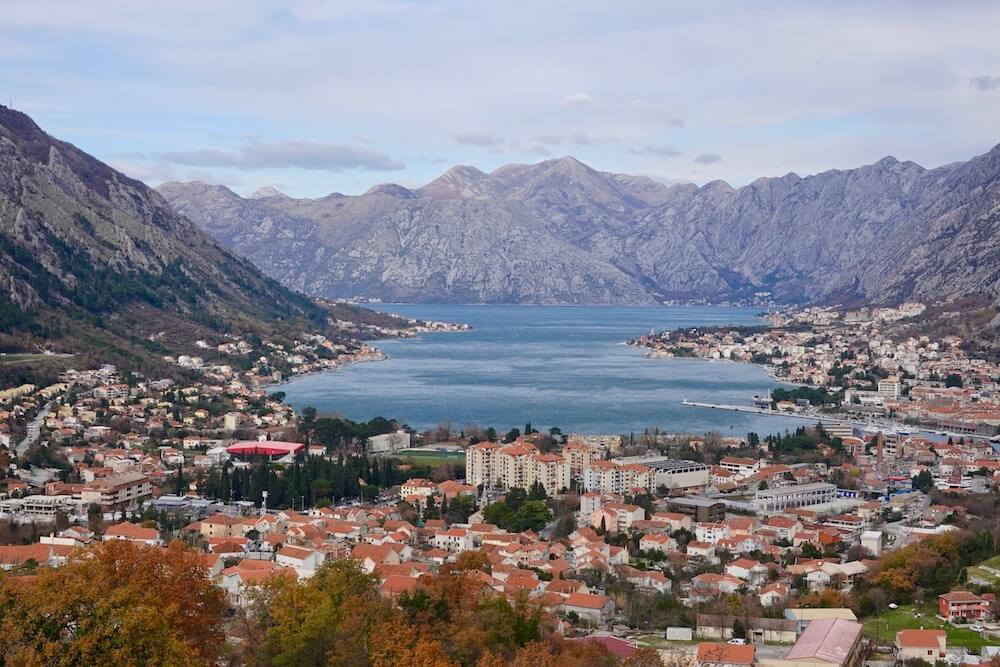 Located next to Croatia, Montenegro can be easily visited on a day-trip from Dubrovnik. The highlight of Montenegro is the Bay of Kotor, which is home to multiple fortified cities. Take a boat from Perast to the picturesque 'Our Lady of the Rocks', an island located 400 metres off the coast. Alternatively, experience the 'Miami of Montenegro' that is Budva, which transforms into a bustling coastal resort come summer every year.
Read: Places to Visit in Montenegro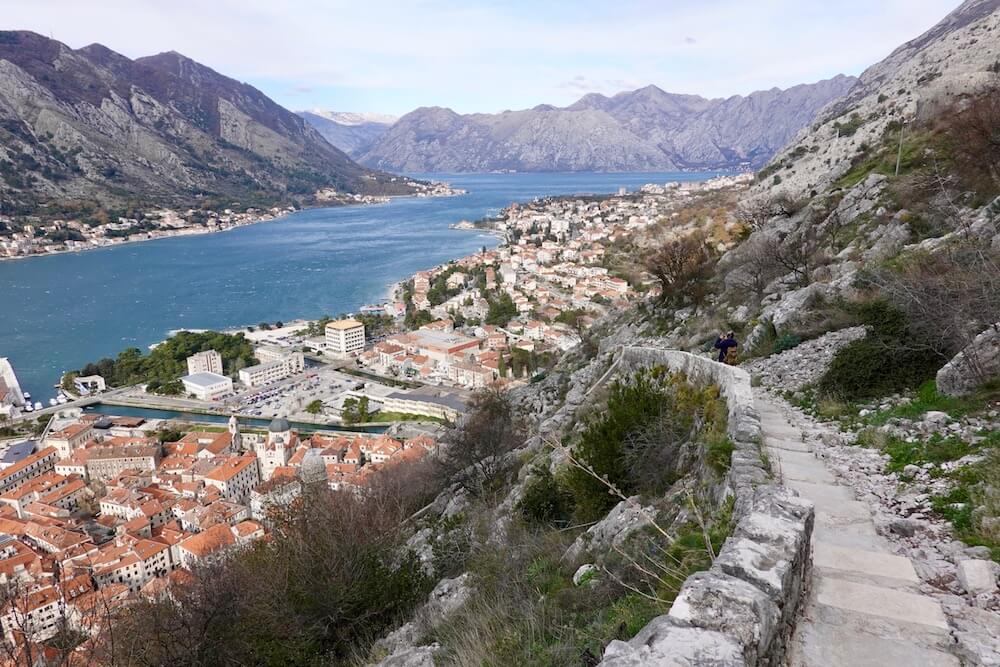 Kotor, however, is the highlight of Montenegro – comprising a town built into a steep hillside and surrounded by 5 kilometres worth of city walls. Navigate your way through multiple ruins and enjoy sweeping panoramic views as you make your way up 1, 355 steps to the Castle of San Giovanni at the top.
Read: Explore Kotor, A Fairytale Medieval Town in Montenegro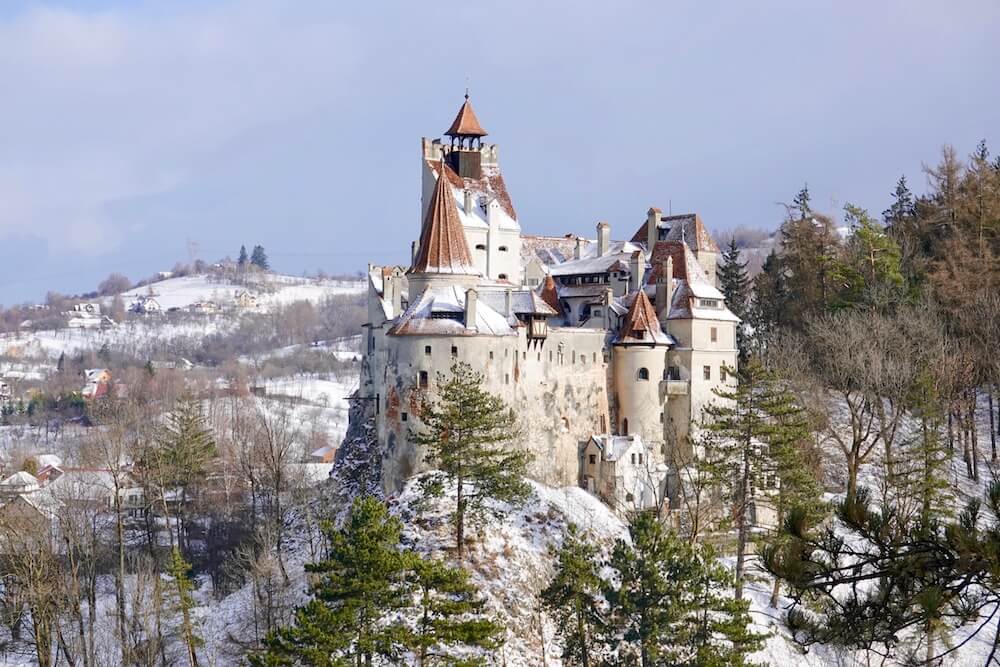 Romania is commonly known as the home of the vampires, bloodthirsty nightmare creatures that creep up on unsuspecting victims in the dead of night. This has attracted countless visitors to the Transylvania region and especially to Bled Castle, which is rumoured to be the castle belonging to Dracula (the king of vampires!).
Start your exploration of the Transylvanian region from Brasov, a darling medieval city with its very own Hollywoodesque – spelling out 'Brasov', of course – sign. In the winter, Brasov is only a 20-minute bus ride away from Poiana Brasov, an affordable and popular skiing or snowboarding resort.
Read: Things to Do in Brasov, Romania; Visit Dracula's Castle in Transylvania, Romania; Go Skiing or Snowboarding at Poiana Brasov in Transylvania, Romania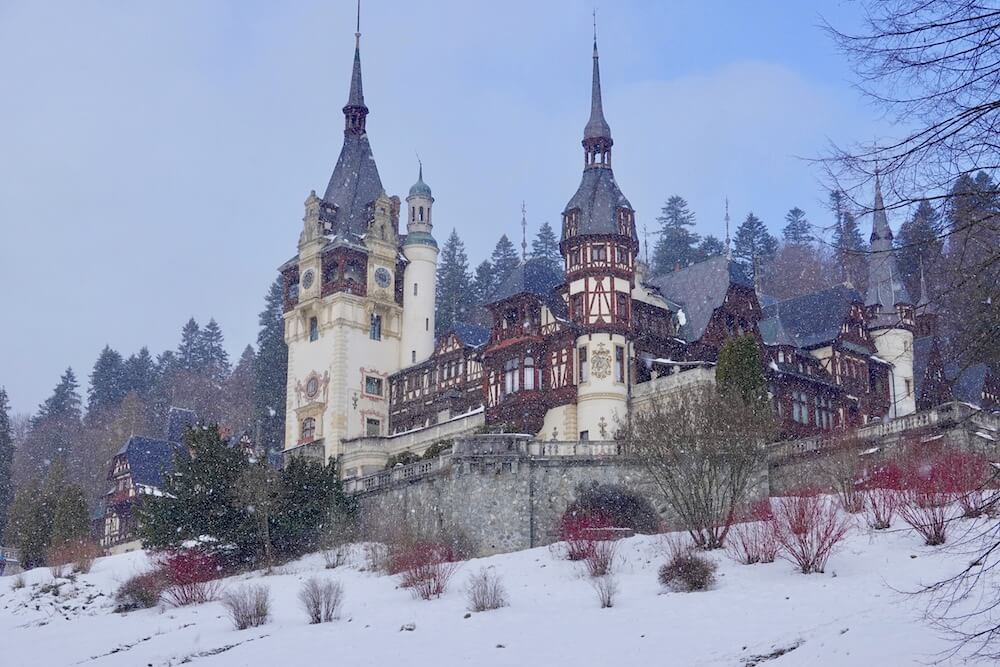 The capital city of Bucharest has a few surprises up its sleeve as well, inviting visitors to get lost in its labyrinth of medieval streets and thousand-year-old churches that are juxtaposed with modern buildings and sprawling avenues.
If you're taking a train from Bucharest to Brasov (or vice versa), don't miss out on making a pit-stop at Sinaia, which is home to the stunning Peles Castle.
Read: Things to Do in Bucharest, Romania; A Day Trip to the Magnificent Peles Castle in Sinaia, Romania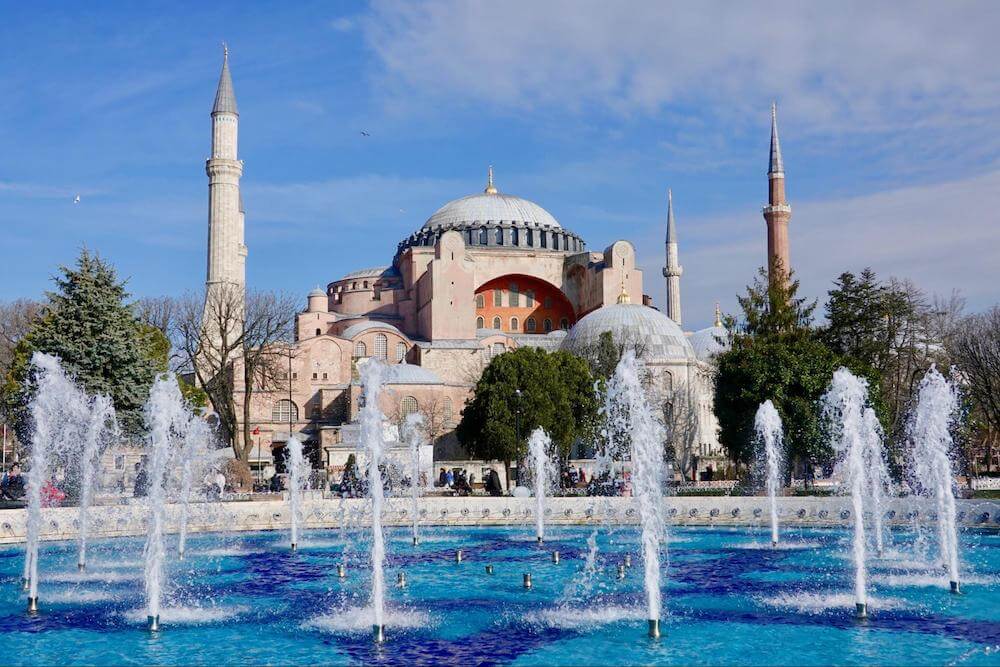 Turkey is the only city in the world to span two continents, that of Europe and Asia. This conglomeration of cultures has given rise to a dynamic city bursting with history, culture, architecture and everything else you can think of. Start the day right with a lavish Turkish breakfast, marvel at the intricacies of Hagia Sophia and the Blue Mosque, descend underground into the Basilica Cistern, trawl the Grand Bazaar or simply while away the evening at Ortakoy. There's just so much to do!
Read: How to Spend 24 Hours in Istanbul, Turkey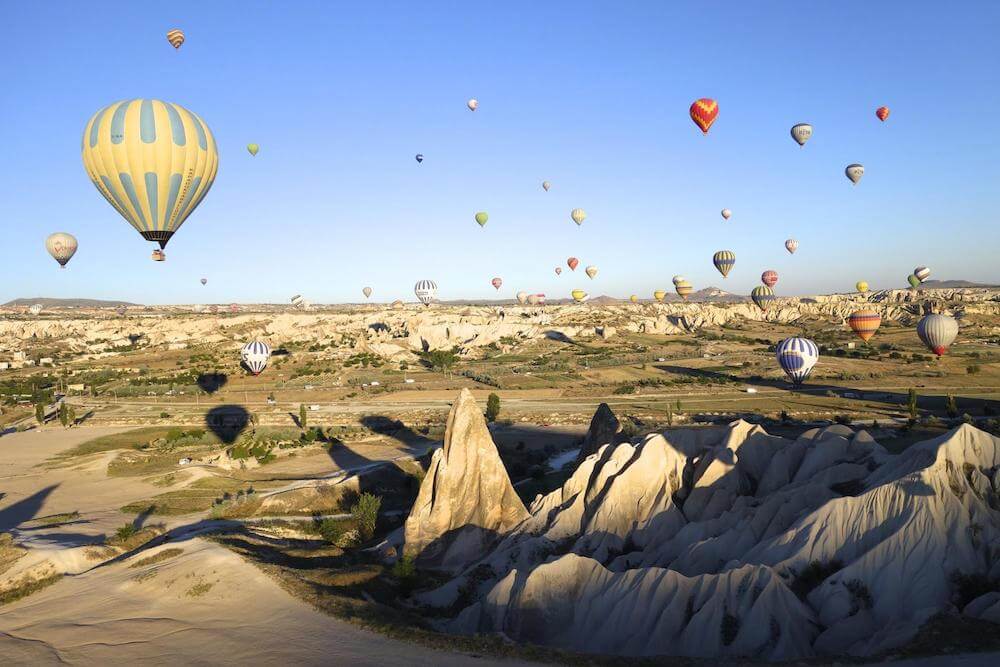 Cappadocia, on the other hand, offers an entirely different experience. An otherworldly destination that looks like it fell right out of a fairytale, Cappadocia is a mesmerising wonderland filled with fairy chimneys, landscapes that look like they're from Mars and extensive underground cities. One of the best, albeit pricey, ways to see Cappadocia is from a hot air balloon, which will allow you to soar high above the region's wonders.
Read: Things to Do in Cappadocia, Turkey; Soaring High in a Hot Air Balloon Ride in Cappadocia, Turkey
Here's a sample 3-week itinerary of my trip to the Balkans:
Day 0: Flight from Singapore to Istanbul, Turkey
Day 1: Flight from Istanbul to Bucharest, Romania (spent 2 nights in Bucharest)
Day 2: Bucharest
Day 3: Train from Bucharest to Brasov, Romania (spent 3 nights in Brasov)
Day 4: Brasov
Day 5: Day trip to Bled Castle
Day 6: Train from Brasov back to Bucharest; stopped at Sinaia on the way (spent another night in Bucharest)
Day 7: Flight from Bucharest to Ljubljana, Slovenia (spent 3 nights in Ljubljana)
Day 8: Day trip to Lake Bled
Day 9: Day trip to Postojna Caves, Predjama Castle and Skofja Loka
Day 10: Train from Ljubljana to Zagreb, Croatia (spent 2 nights in Zagreb)
Day 11: Day trip to Plitvice National Park
Day 12: Flight from Zagreb to Dubrovnik, Croatia (spent 4 nights in Dubrovnik)
Day 13: Dubrovnik
Day 14: Day trip to Montenegro (Kotor, Perast, Budva)
Day 15: Dubrovnik
Day 16: Bus from Dubrovnik to Mostar, Bosnia and Herzegovina (spent 1 night in Mostar)
Day 17: Train from Mostar to Sarajevo, Bosnia and Herzegovina (spent 2 nights in Sarajevo)
Day 18: Sarajevo
Day 19: Flight from Sarajevo to Istanbul, Turkey (spent 1 night in Istanbul)
Day 20: Flight from Istanbul to Singapore
On a separate trip, I also explored Cappadocia, Ephesus and Pamukkale in Turkey. If you have the time, you can also choose to extend your trip in Turkey; it'd be great to have a couple more nights in Istanbul to fully experience the city.
So if you're looking for a part of Europe that's slightly more off-the-beaten-path, this is it. I truly enjoyed my trip to Balkans and here's hoping that I'd get to explore more of the region soon!